NorthLink Ferries Set Sail to London for the Travel Marketing Awards
Thursday 20th April 2017
Tuesday 14th March saw NorthLink Ferries venture south to London for the Travel Marketing Awards. The event is the largest and most prestigious award ceremony in the travel and tourism marketing calendar.
The evening saw companies such as Royal Caribbean Cruises, P&O Cruises and Virgin Atlantic all nominated for various awards. NorthLink Ferries were shortlisted for the 'Radio Advertising' of the year award. The ceremony was held at the bespoke Grosvenor House situated on Park Lane, London.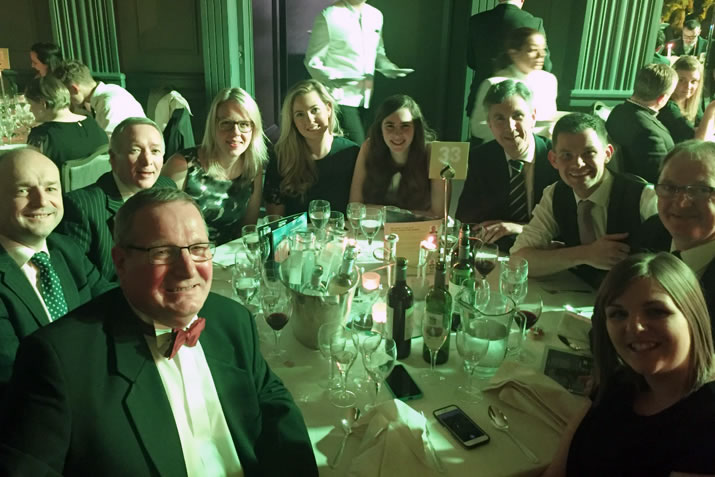 Travelling to the event were numerous SERCO NorthLink Ferries representatives including Stuart Garrett, Managing Director, Gary Shilston, Finance and Commercial Director for SERCO, Peter Hutchinson, Customer Services Director, Mike Carter, Hotel Director on MV Hrossey, Cheryl Kelday, Marketing Officer, Alice Lawrence, Customer Service Supervisor and myself (Shona Lawrance, E-Marketing Assistant). Also accompanying were Andrew Martin, Director for the Scottish Centre of Tourism, Calum Urquhart, Original 106fm Advertising Sales Manager and Misa Hay, Acting Head of Brand Strategy and Innovation for Promote Shetland.
The evening began with a shimmering cocktail reception before heading into the ballroom to take our seats for the ceremony and evening meal. Every course of the meal was beautifully presented and tasted just as wonderful as it looked. After the opening speeches were over the compere for the evening arrived on stage, Rajesh Ranganathan, the renowned British stand-up comedian, who treated us to an evening of much laughter and great anticipation.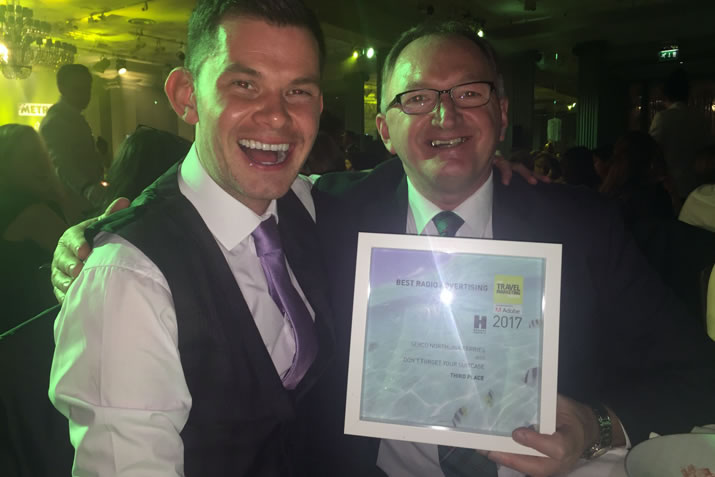 The ceremony was well underway and it was finally time for the award we had been waiting for 'Best Radio Advertising'. The room was crowded but you could have heard a pin drop in the silence and suspense that built, especially at the NorthLink Ferries table. The moment we had been awaiting…NorthLink Ferries were awarded the podium finish of third place as the Nation's Best Radio Advertising, an accolade that we were overjoyed to accept.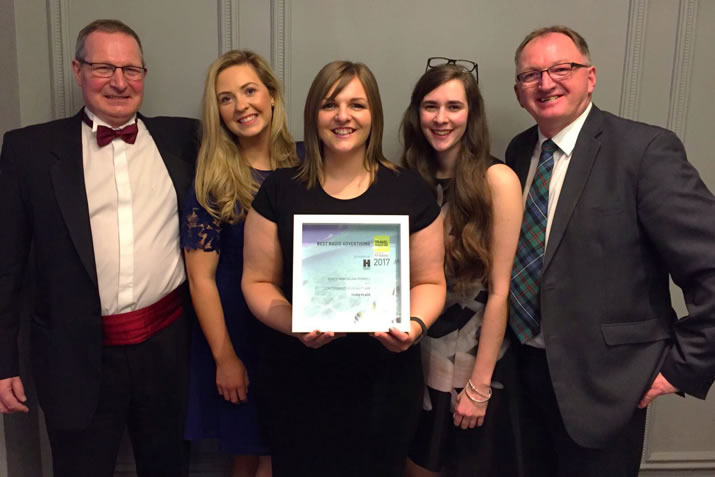 As the awards came to a finish it was time to end the evening but not before the 'Integrated Campaign of the Year' award was announced which went to Visit Scotland for their Spirit of Scotland Award. A well-deserved achievement and a fantastic showcase of Scotland's natural beauty, historic landmarks and powerful history.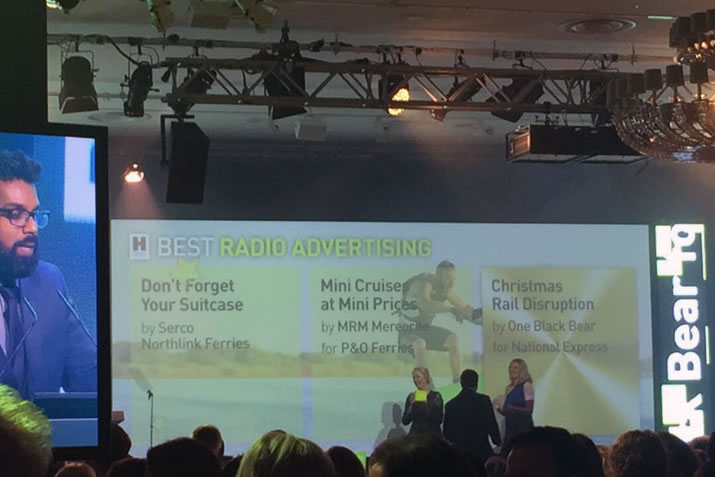 By
Shona Lawrance
A young quine with an energetic sense of adventure but dire sense of direction! Born and bred in the North East of Scotland with a long loving appreciation of the Scottish islands.