Valentine's Day celebrations
Monday 16th February 2015
NorthLink Ferries held Valentine's Day celebrations on board MV Hrossey, MV Hjaltland and MV Hamnavoe on Saturday 14th February 2015.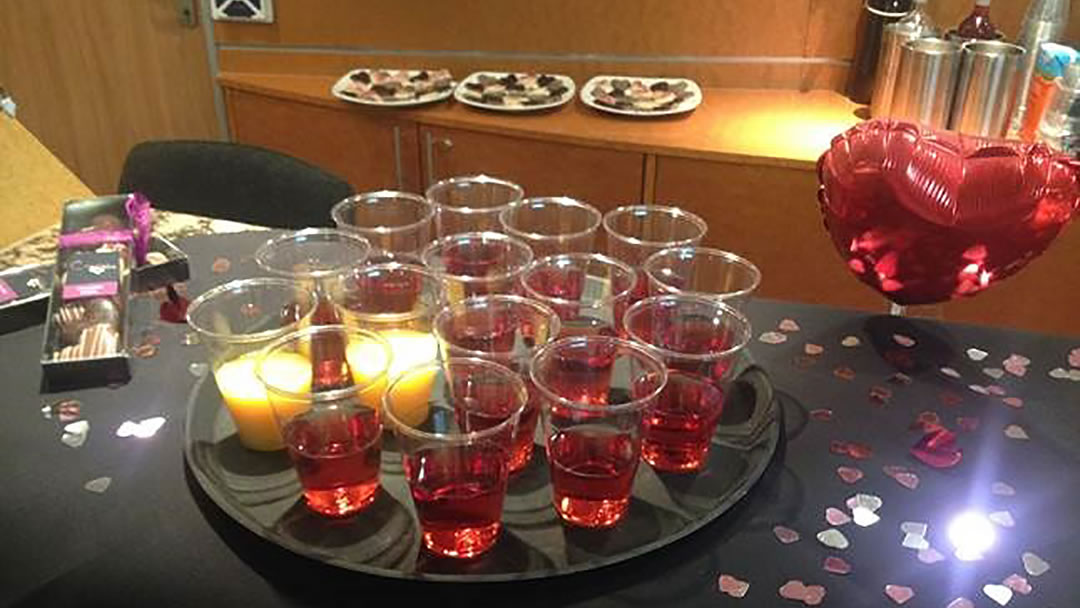 All passengers travelling on the day enjoyed a free glass of Rose wine (or orange juice).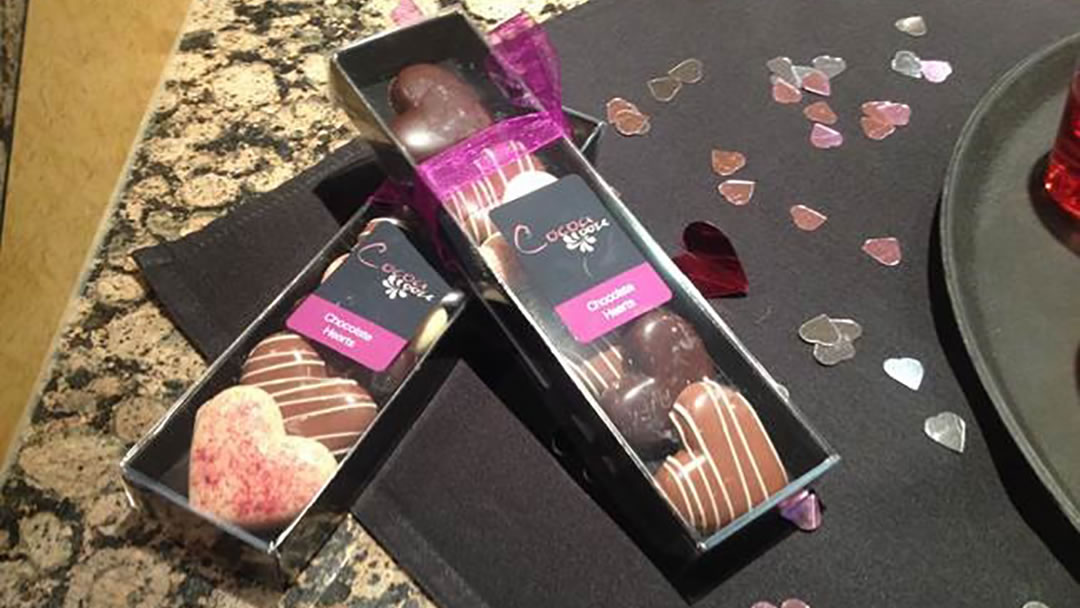 All the ladies were treated to a free heart-shaped chocolate made by Cocoa Ooze Chocolates in Aberdeen.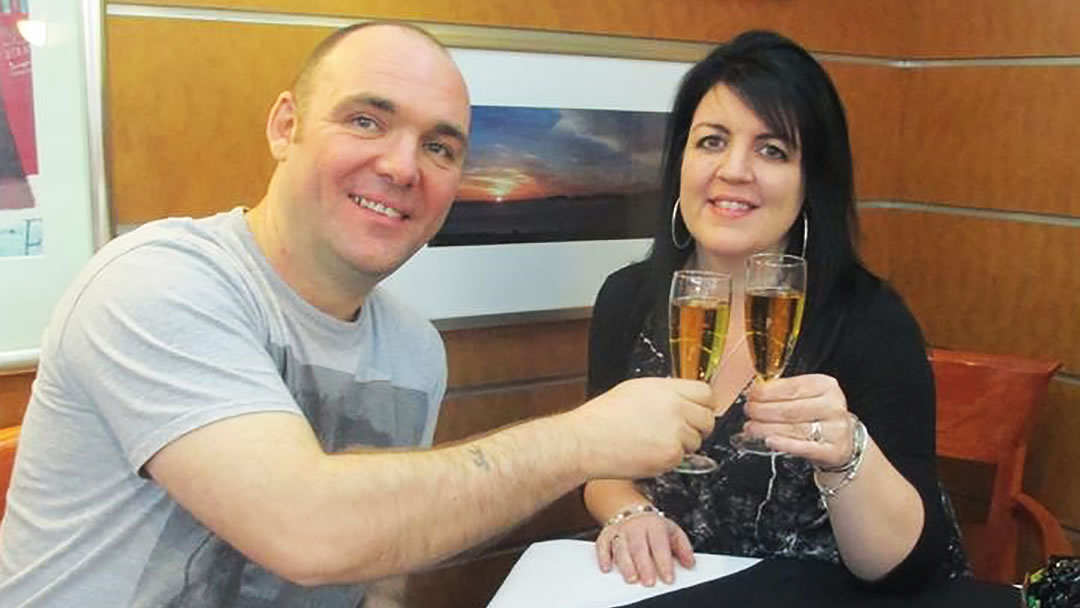 All passengers on MV Hrossey and MV Hjaltland were entered into a prize draw to win a meal for two in Magnus' lounge during the journey.
The meal for two on board MV Hjaltland was won by Tracey Sutherland and Steven Cassidy (pictured).
The meal for two on board MV Hrossey was won by Dave Clapham, who was travelling with his wife and children. Instead of accepting the meal, he very kindly treated his parents, Andrew and Margaret Clapham – who were also travelling!