12 essential Orkney books
The culture, landscape and history of the Orkney Islands are a great source of inspiration for poets and writers and there are many great Orkney books. If you're keen to do a bit of holiday reading then we've hand-picked 12 books that make essential guides to understanding the Orkney Islands. Not only that; they make very fine and entertaining reads!
An essential purchase for anyone visiting Orkney, The Orkney Guide Book by Charles Tait covers each site, from the most famous to the less well known, as well as each parish and island.
The following list of books are available at The Orcadian Bookshop, Stromness Books and Prints, on board some NorthLink vessels and other good bookshops.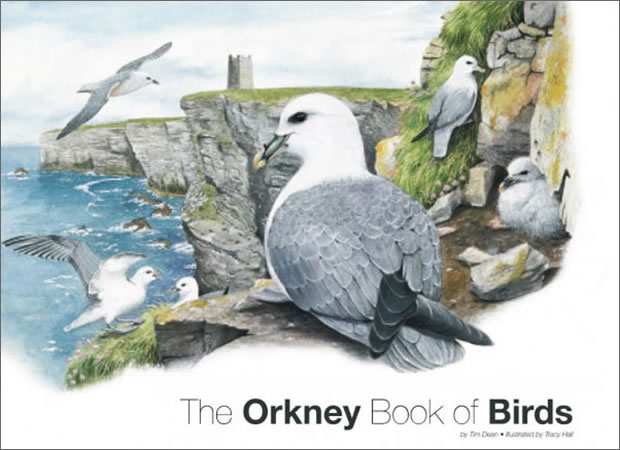 The Orkney Book of Birds – Tim Dean and Tracy Hall
The Orkney Islands are a birdwatchers paradise and this book is an essential guide. The book contains beautiful watercolour illustrations by Tracy Hall and lists almost 200 birds you may spot during a holiday in Orkney. Better yet, The Orkney Book of Birds gives you invaluable advice about where you are most likely to spot each bird. It's available in a stunning coffee table version and a handy pocket guide.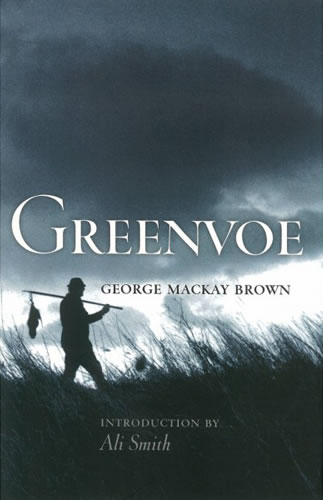 Greenvoe – George Mackay Brown
One of the great Scottish writers, the poet George Mackay Brown lived in Stromness in Orkney and wrote about the islands and their history. His first novel Greenvoe was written in 1972 and tells the story of a close-knit island community. During the week the disruptive influence of modern industry invades the island. Greenvoe is poetic, captures life on a small island perfectly – and also has some very funny moments – it's a great introduction to George Mackay Brown's work.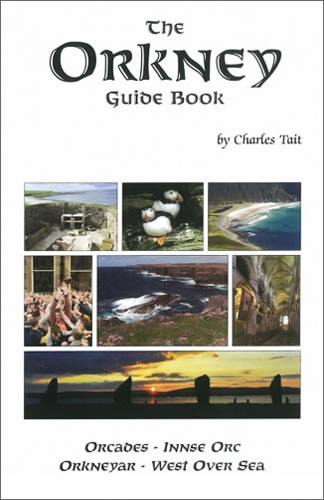 The Orkney Guide Book by Charles Tait
The Orkney Guide Book by Charles Tait is an essential purchase for anyone visiting Orkney. It covers each site, from the most famous to the less well known, as well as each parish and island. The Orkney Guide Book is beautifully illustrated; it is packed with Charles Tait's photos, and also contains Ordnance Survey maps, old photographs and prints. Exhaustively researched, The Orkney Guide Book is very well-written and is as readable as it is informative!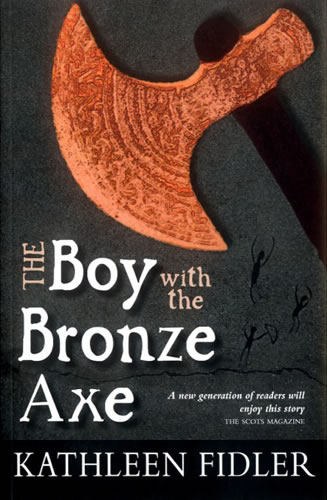 The Boy with the Bronze Axe – Kathleen Fidler
This classic story is studied in Orkney schools and we'd recommend it as a thrilling read for children and adults alike. The Boy with the Bronze Axe offers an accurate historical insight into daily life at the Neolithic village of Skara Brae. The arrival of a stranger with a strange metal axe throws the Stone Age society into confusion whilst a deadly storm threatens their very way of life!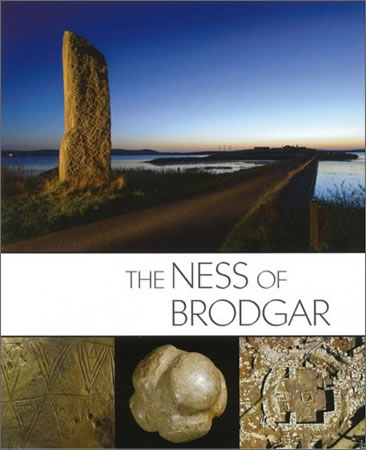 The Ness of Brodgar
The essential guidebook to one of Europe's most important archaeological digs. As work has progressed on the Ness of Brodgar, it has revealed itself to be the very centre of the Neolithic world in Orkney. Find out more about the Ness, what has been excavated and it's place in the landscape. Better yet, each sale of this book represents an important fund-raising donation to the dig itself.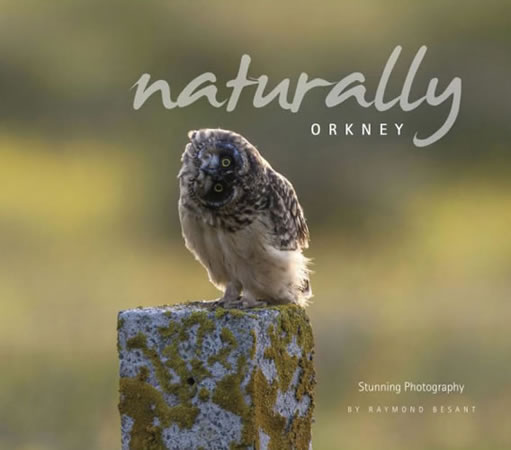 Naturally Orkney – Raymond Besant
Wildlife photographer and filmmaker Raymond Besant collects many of his beautiful photographs together in this book. There's no better book to illustrate wild Orkney – covering birds, plants, mammals and marine life. Moments captured include a Red-throated Diver pestered by midges, and an inquisitive young seal nosing Besant's underwater camera!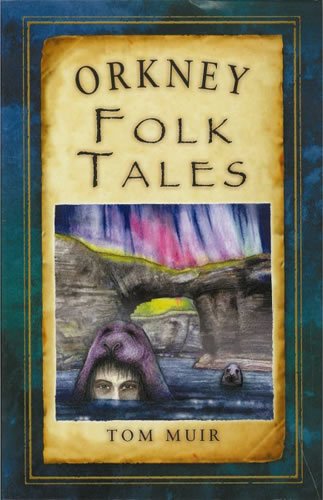 Orkney Folk Tales by Tom Muir
It's easy to underestimate the importance of folklore on the Orkney Islands. The Neolithic burial cairns such as Maeshowe were once thought to be houses for trows and were feared by islanders in days past. Perhaps it is folklore that preserved many of Orkney's great archaeological sites? The brilliant storyteller Tom Muir collects the folk tales of Orkney in this entertaining book which has been beautifully illustrated by Sheila Faichney.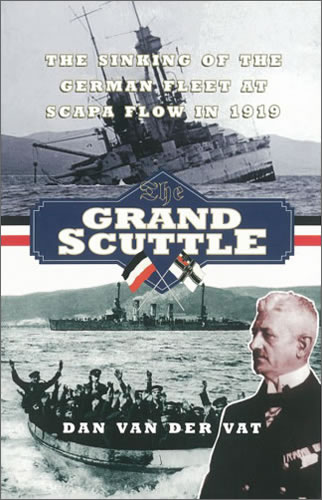 The Grand Scuttle: The Sinking of the German Fleet at Scapa Flow in 1919 by Dan Van Der Vat
Telling the story of the scuttling of the German Fleet in Scapa Flow at the end of the First World War. The ships now make the natural harbour of Scapa Flow a mecca for divers. Dan Van der Vat uses previously unused German archive material, eye-witness accounts and the recollections of survivors to tell the story of this massive act of destruction from beginning to end.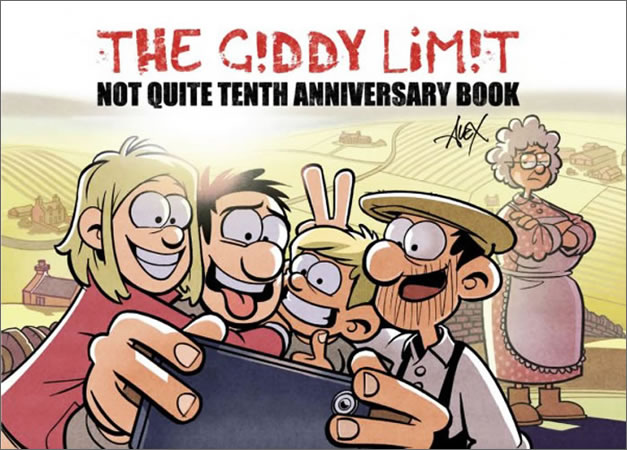 The Giddy Limit – Not Quite Tenth Anniversary Book by Alex Leonard
Collects almost ten years of The Giddy Limit cartoon which appears in the weekly Orcadian newspaper. These keenly-observed and always funny strips capture the essence of Orcadian life and the good humour which underpins our culture.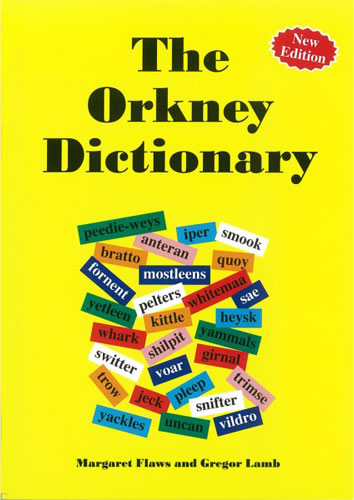 The Orkney Dictionary by Margaret Flaws and Gregor Lamb
One of the first things you'll notice when stepping off our ferries (perhaps even when on board) is the distinctive Orcadian accent. Orcadians also have a unique dialect, and you may encounter names and words that you haven't heard before. Keep one step ahead by carrying The Orkney Dictionary by Margaret Flaws and Gregor Lamb!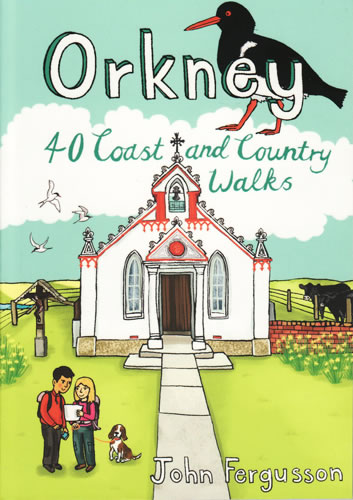 Orkney – 40 Coast and Country Walks by John Fergusson
This handy book is an easy-to-carry, well-written, and beautifully-illustrated guide for those who are maybe visiting Orkney for their second or third time. It offers some brilliant walks to prehistoric sites, wartime ruins and nature spots that you may not have considered. Having gone on some of the walks suggested I'd not hesitate to recommend it to visitors and Islanders alike!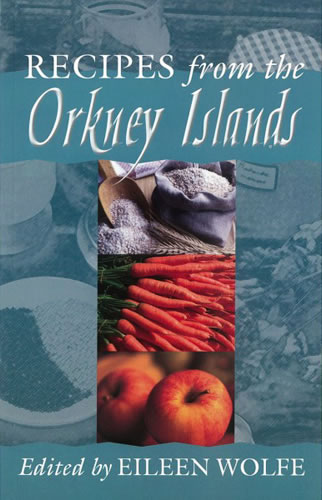 Recipes from the Orkney Islands – Eileen Wolfe
Originally collected in the 1970s, this book is proof that great recipes stand the test of time! Learn how to make delicacies from Orkney, including fatty cutties, clootie dumpling, clapshot and bere bannocks.

By
Magnus Dixon
Orkney and Shetland enthusiast, family man, loves walks, likes animals, terrible at sports, dire taste in music, adores audiobooks and films, eats a little too much for his own good.
Pin it!