All about Orkney Ice Cream
Makers of the famous Orkney Ice Cream, the Orkney Creamery is also the main producer of milk in the islands. The business is owned by the Bichan family and run from their farm at Crantit near Kirkwall.
With our ice cream recipe being as simple as it is, with minimal ingredients, the quality of the milk is so important. The ice cream is really reliant on it for the flavour – especially the 'original' flavour, when it's the only thing providing the flavour.
We spoke to Graham Bichan, the Production Director at Orkney Creamery, to find out a bit more about the business of making delicious Orkney Ice Cream.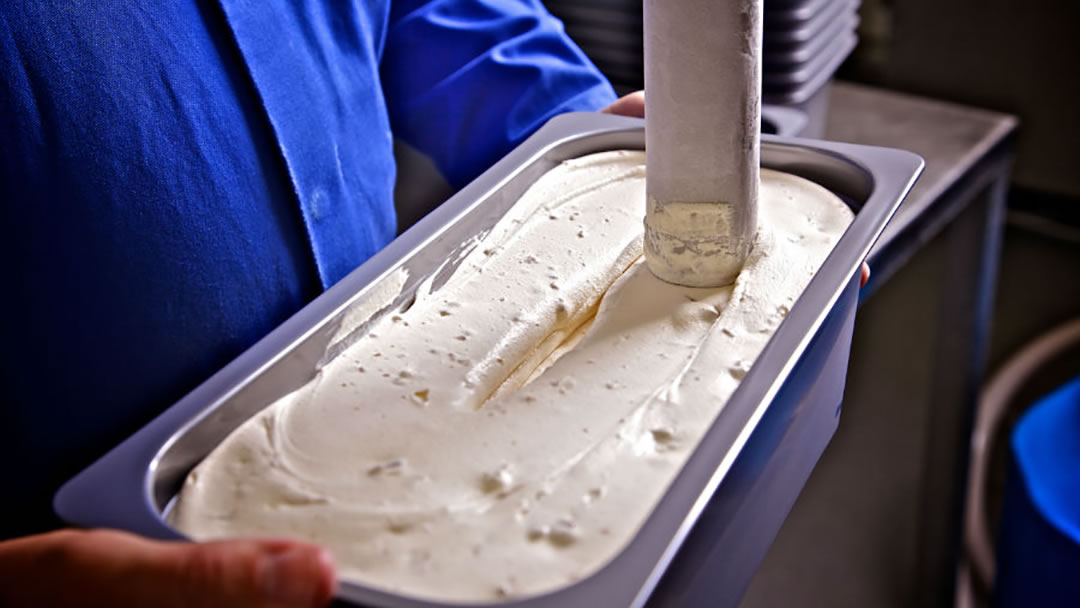 Q. The Orkney Creamery is the main producer of milk in Orkney – can you tell us about when you branched out to make Orkney Ice Cream?
A. We started making the ice cream in 1995. I still think of it as being relatively new, but time goes so fast. It was the year I finished school – it was all new and exciting and so when I went to university I did food science and all of my projects were geared towards ice cream. I could then tailor everything towards coming home and working in the business. I was in a lucky position where I had access to the industry through my family when I was studying. It meant that I specialised in what I was always going to do after university, which was great, as I had always intended on coming back to Orkney to produce ice cream.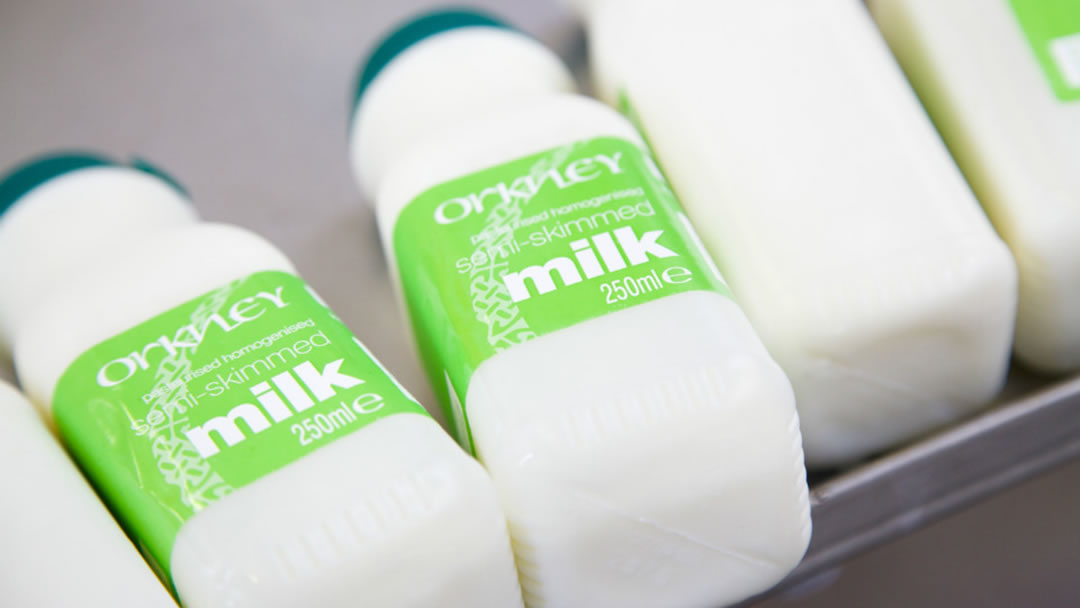 Q. What do you think makes Orkney Ice Cream so special?
A. The quality of the milk is one of the biggest factors. The milk is heavily dependent on the grass; when you think that Orkney is famous for its beef as well, ultimately it all stems back to the grass. I think that really is the secret. With our ice cream recipe being as simple as it is, with minimal ingredients, the quality of the milk is so important. The ice cream is really reliant on the milk for the flavour, especially the 'original' flavour, when it's the only thing providing the flavour – we don't add vanilla as we consider it a flavour. So the 'original' Orkney Ice Cream really lets the quality of the milk and cream do the talking and it has won a lot of awards.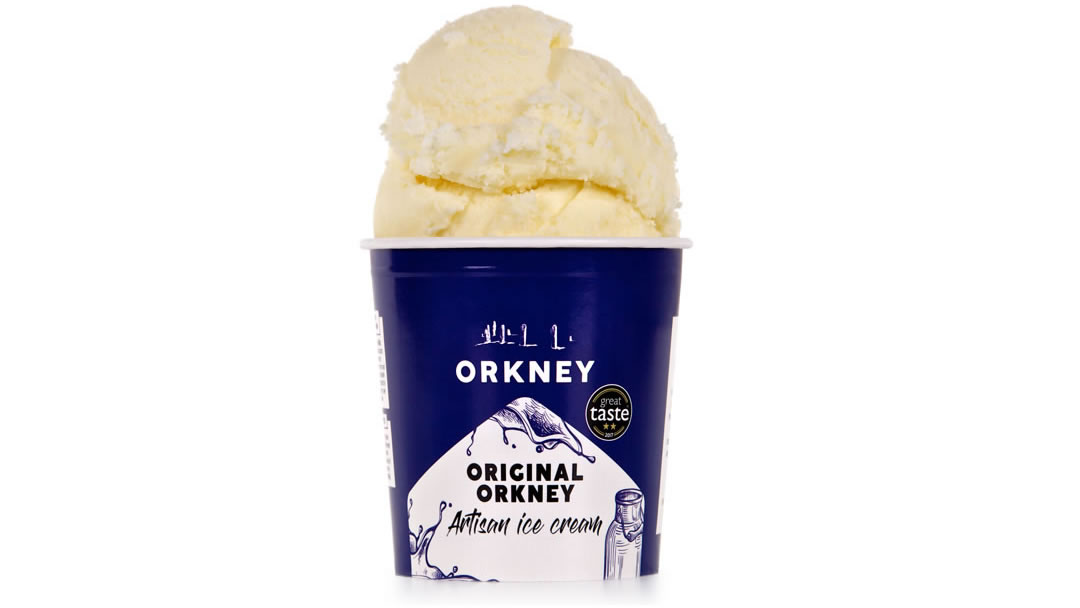 Q. How many flavours of Orkney Ice Cream do you have?
A. There are 17 flavours available now. Original, Apple Crumble, Banoffee, Chocolate, Coconut, Coffee, J Gow Rum Soaked Raisin, Lemon Curd, Mint Choc Chip, Peach Melba, Raspberry, Rhubarb & Custard, Strawberry, Toffee & Orkney Fudge, Toffee Swirl, Vanilla, and Vanilla Honeycomb.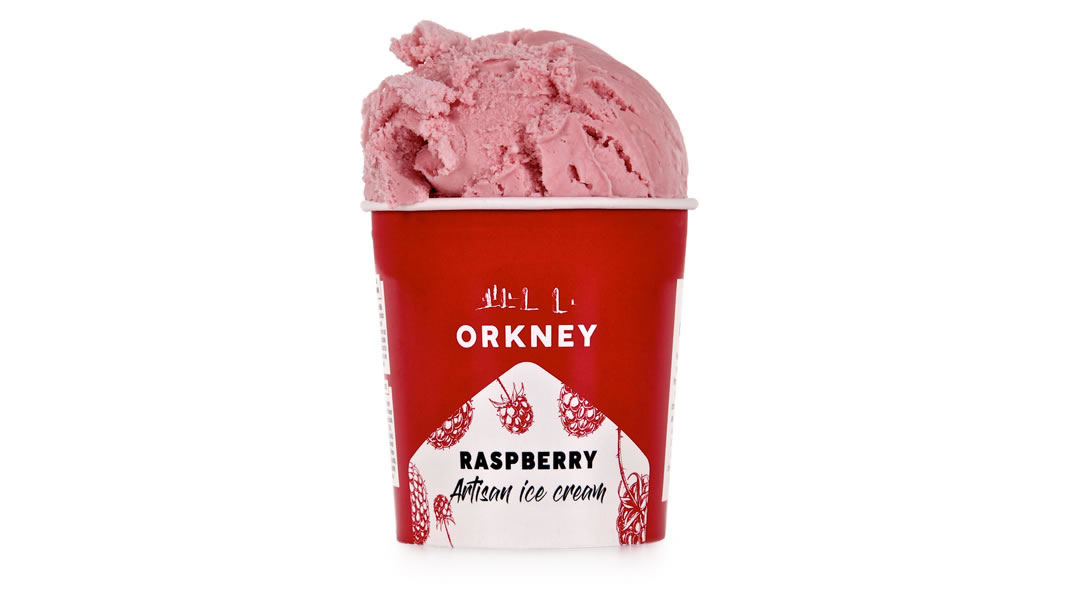 Q. Do you have a personal favourite?
A. It changes. It tends to be the newest one because it's nice to have a change. However I am really enjoying Raspberry at the moment which is one of the first flavours we ever did, but it is one I really enjoy and keep going back to, along with Vanilla Honeycomb.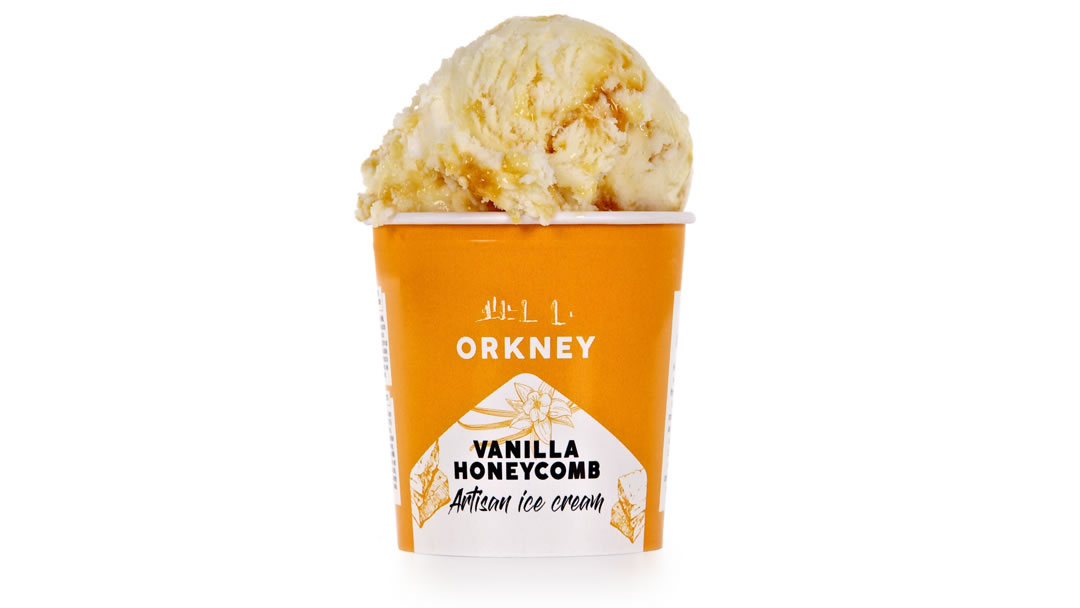 Q. Do you develop the flavours?
A. Yes, that is one of my favourite parts of my job! It's good fun when an idea just pops into my head. It's a little harder if you are asked to develop new flavours though. It's so much easier when inspiration just comes to you – that's how all the best flavours have come about.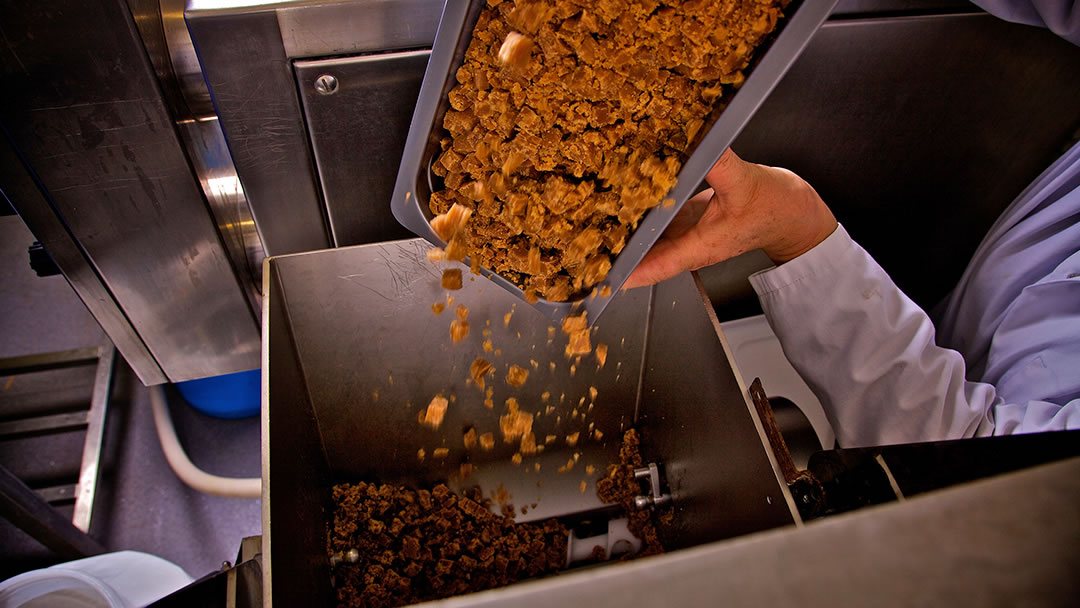 Q. Do you use local ingredients?
A. Obviously the milk and cream is local and we have had great success with adding Orkney Fudge and J Gow Rum. I'm really keen to use more local products in our ice cream. We have such a great variety of food and drink in Orkney and I'm proud to be a part of that community.
Q. Were there any ice cream flavours you tried that didn't make it to the shops?
A. I've had a few but the one that really sticks in my mind which just didn't work was bubble-gum. It's one we kept getting asked for, but it doesn't really fit with anything else we do – for a start it's blue and I am dead against anything that's artificial. However, I did manage to find some bubble-gum flavouring that is all natural. You make the mix to start with, it's kind of like a milkshake – so you process the ice cream mix first, milk, cream, sugar and skimmed milk powder – then you add the flavours, then it goes to the second process where it goes from the milkshake mix and frozen into the ice cream. We made up the mix, added the bubblegum flavouring and I didn't even freeze it – it went straight to waste – it tasted so artificial! It was a disaster never to be repeated, but I still get people asking for bubble-gum flavour!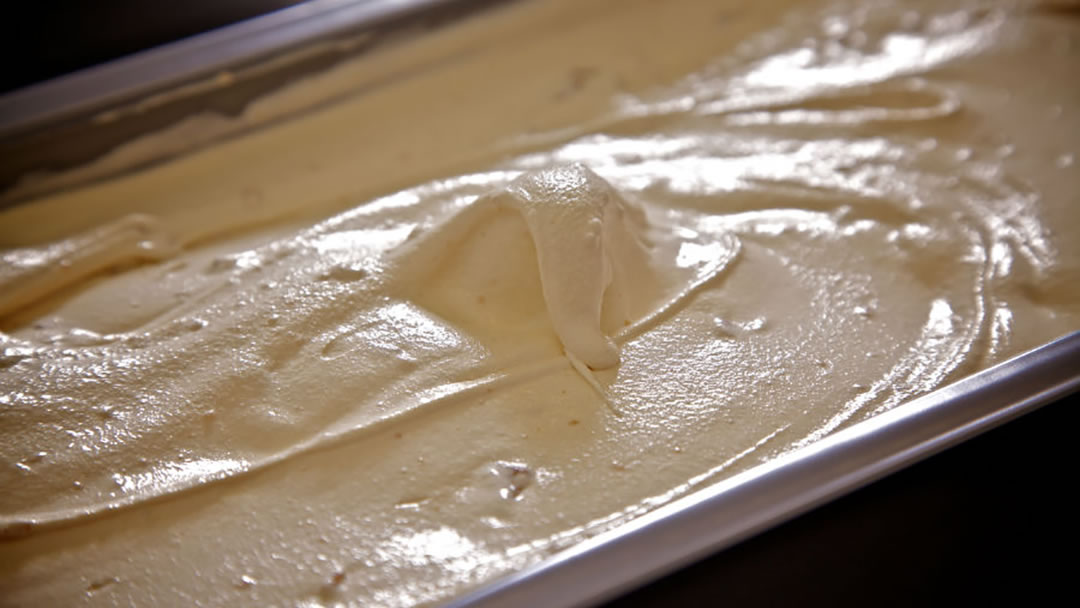 Q. What products do you produce as well as Orkney Ice Cream?
A. At the moment we do milk, double cream and we also make butter, although not everyone knows that as we don't make it for retail. It goes into a 25-kilo box and is sent south where it gets made into other products. We do that through the winter months because ice cream is seasonal. We are left with a surplus of cream in the winter months, so we make butter. We have spoken several times about putting it into retail packs, but as yet it hasn't happened. We've also been developing a Skyr yogurt – we started doing trials in 2019 which went very well, but the pandemic threw us off our stride and presented enough challenges without developing new products, however we are keen to start focusing on this again now.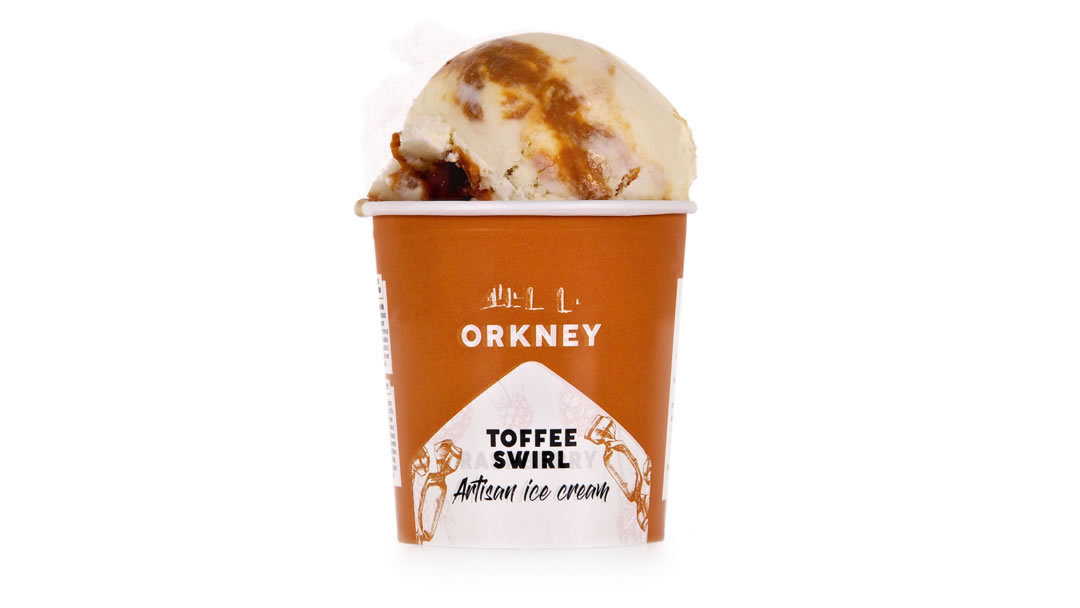 Q. What are the most rewarding and challenging aspects of the industry?
A. The most rewarding thing is seeing people enjoy the product – you forget the products you are making are good as you get caught up in the numbers, production and getting it out the door. You worry about stock levels, how many cases you have in the freezers, how many cases is that customer ordering, and that's what you concentrate on. It's then when you go away to do the shows and you see people raving about the product, coming back three times during the course of a show saying how amazing the product is and being keen to buy it. It really reaffirms that our product is good, and it feels fantastic! I still get a kick when we are driving down on the Scottish mainland, and you see one of our signs on the roadside saying 'we stock Orkney ice cream'!
Challenges, there have been plenty this last year but overall, it's quite tricky keeping up with all the regulations and legislation in the food industry. This covers very strict things like allergens, ingredients, how things are listed on packaging – it's a legal requirement to do these things, for important reasons, so you don't want to get it wrong.
Q. Where could I buy Orkney Ice Cream – is it available outwith the islands?
A. Because we supply to wholesalers who then distribute the product it is hard to give numbers or specific locations, but it is widely available throughout Scotland!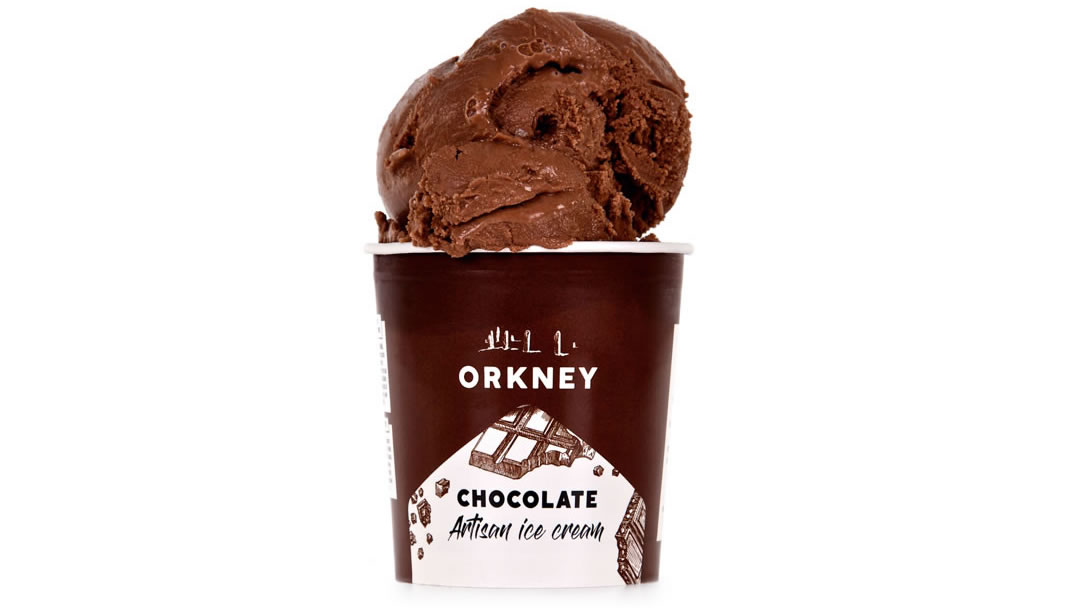 Q. Do you have any new ice cream flavours on the horizon?
A. At the back end of 2019 we started speaking to some local food producers and getting their permission to develop some new flavours. That project has been on the back burner since then, so I am starting to get them all moving now. It's been a struggle to get some ingredients recently, so making things more Orkney and using as many local ingredients as possible will definitely be a benefit to us. I am very excited about some of the new flavours for Orkney Ice Cream that we are developing but can't say anything yet!
To find out more about Orkney Ice Cream and where to buy it, visit the website at www.orkneyicecream.com

By
Victoria Dixon
Orkney and Shetland fanatic, likes to capture life through a lens, loves creating, eclectic taste in music, enjoys being a Mum; would secretly love to be a star of the West End!
Pin it!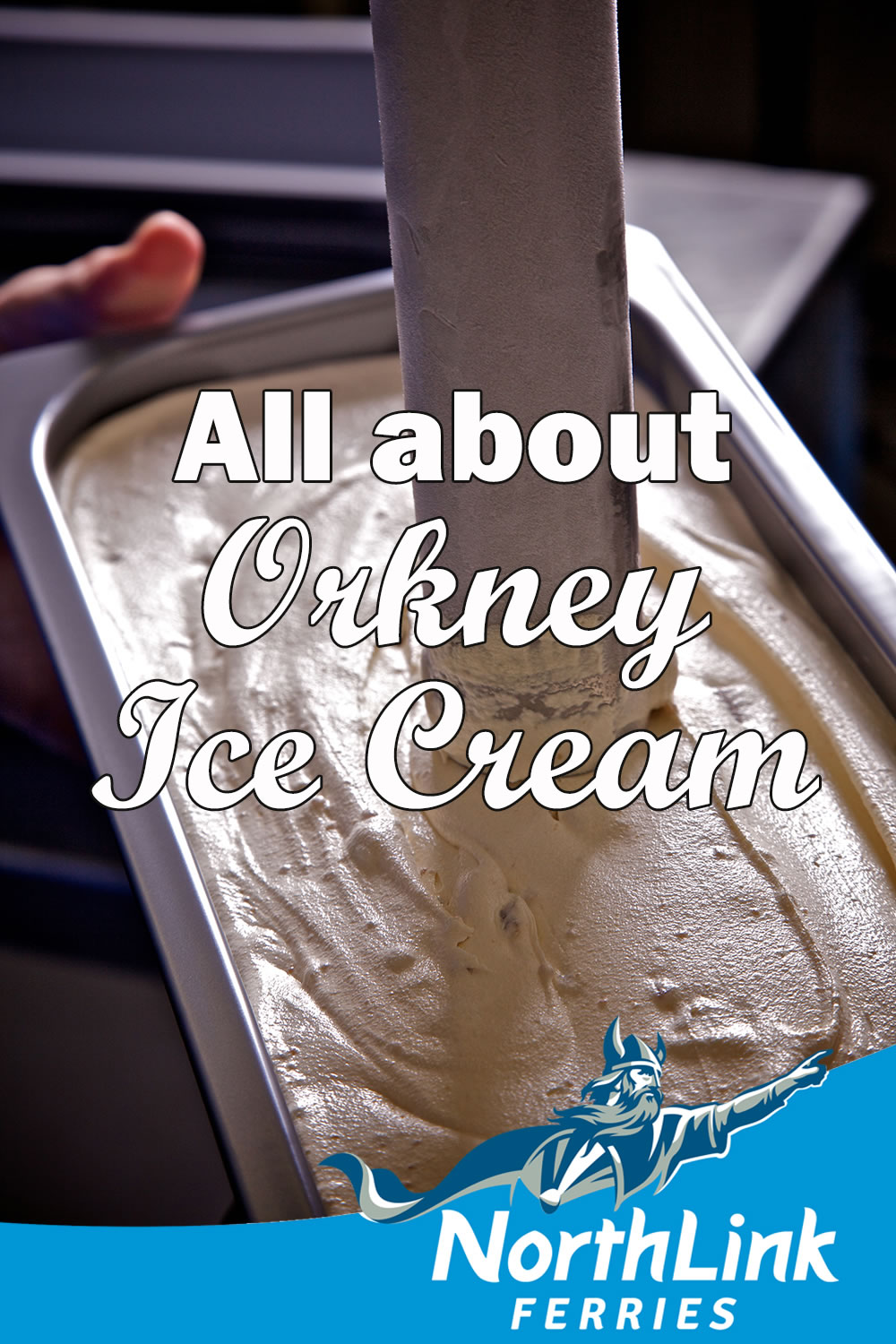 Header image: Graham Bichan, Production Director at Orkney Creamery photo © Copyright Orkney Creamery