All about the Ba' – an interview with James Linklater
On Christmas Day and New Year's Day, a traditional game is played through the streets of Kirkwall in Orkney! The Kirkwall Ba' is played by hundreds of men;
two teams (the Uppies and the Doonies) who battle to move a locally-made leather Ba' to their goal. James Linklater has played the game for many years, and in 2011, was the winner of the Christmas Day Men's Ba'! We were delighted when he agreed to answer our questions about the game!
"I have always tried to explain to friends that were not into the Ba that, if given the choice between winning a Ba' or a full cap for the Scotland Football Team, I would take the Ba' every time."
Q. How long have you played in the Ba'?
A. My father first put me into the boys game for a wee shove when I was five. I had a brother four years older who was playing and I guess Dad just thought it was time!! I probably didn't really get going until I was about 10 though. I got my first run with a Ba' then and to be honest was pretty terrified… I'm 42 now so 37 years.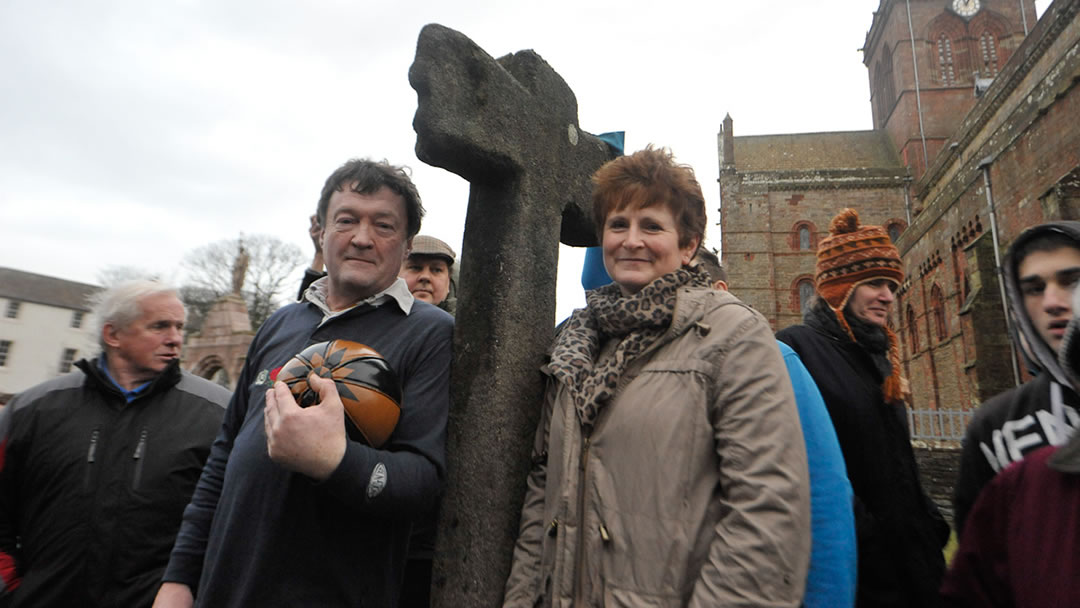 Q. What are the rules to the game?
A. To get the Ba' to your goal – the Uppies to the long corner, and the Doonies to the water. This should be done by non-mechanical means.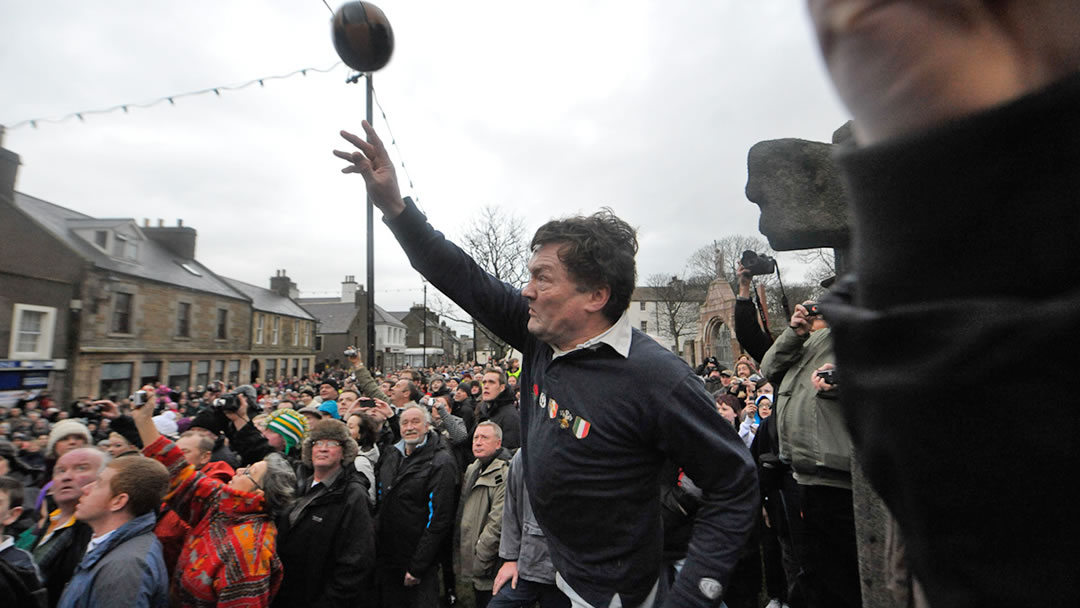 Q. What side are you on?
A. I'm a proud "Uppie" due to this being my father's allegiance. Although one generation back my family were actually "Doonies" on both my Father and Mothers side, in the old days it was dependant on whether you were born above or below the Merket Cross in front of St. Magnus Cathedral where the Ba is thrown from to start the game. When the modern hospital was built and everyone was born here, family history then began to dictate who you would play for.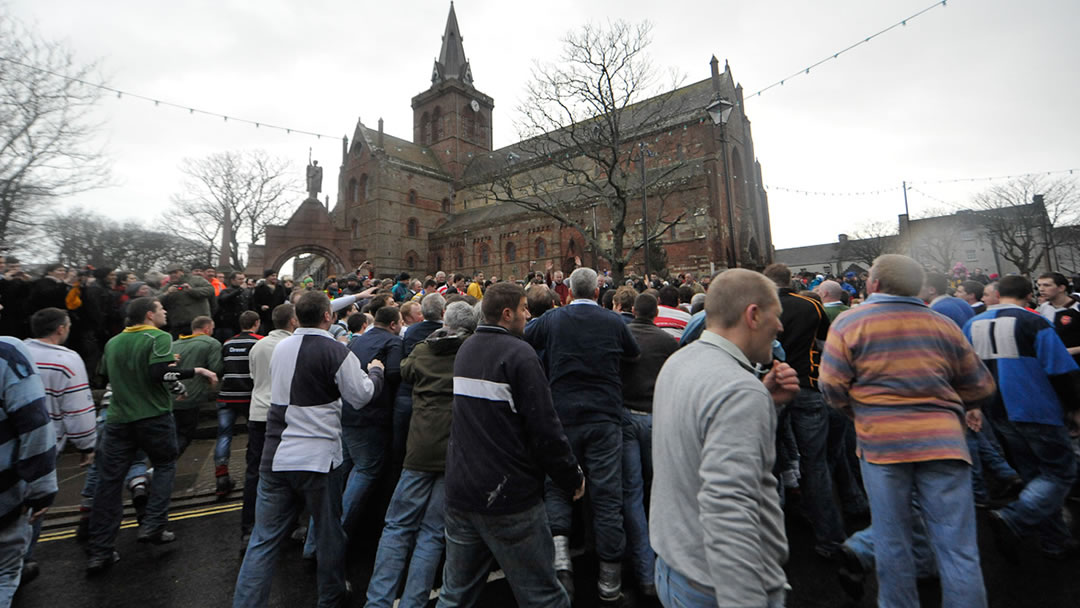 Q. The Ba' takes place on New Year's Day and Christmas Day – when do you find time to open Christmas presents with your children and eat your Christmas dinner?
A. We have Christmas dinner with my parents on Christmas Eve, then with my Wife's family on Boxing Day. We get up early with the children to open their presents from Santa and each other and then the Ba pretty much takes over. We have the family to our house after the Ba game is finished for some basic fayre.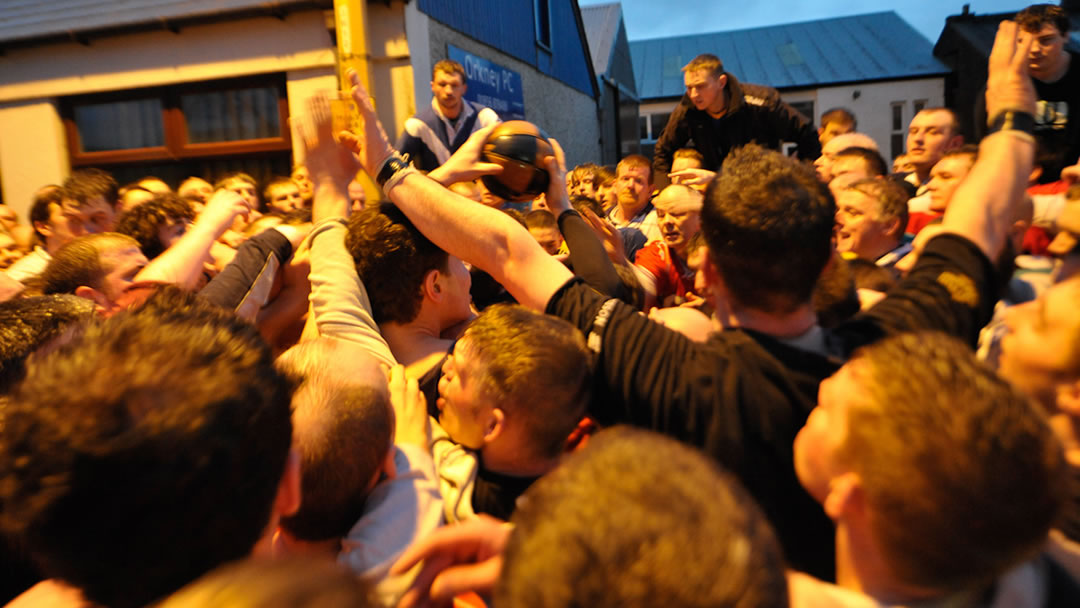 Q. How do you prepare yourself to play?
A. Try to keep reasonably fit, although the older I get the harder it seems to be!
Q. Do players meet beforehand to discuss strategies?
A. Both teams tend to meet before the event to catch up and discuss recent games. Also it's a good chance to see the young boys coming into the men's game for the first time and socially catch up with players who may come home at this time each year to take part in the games.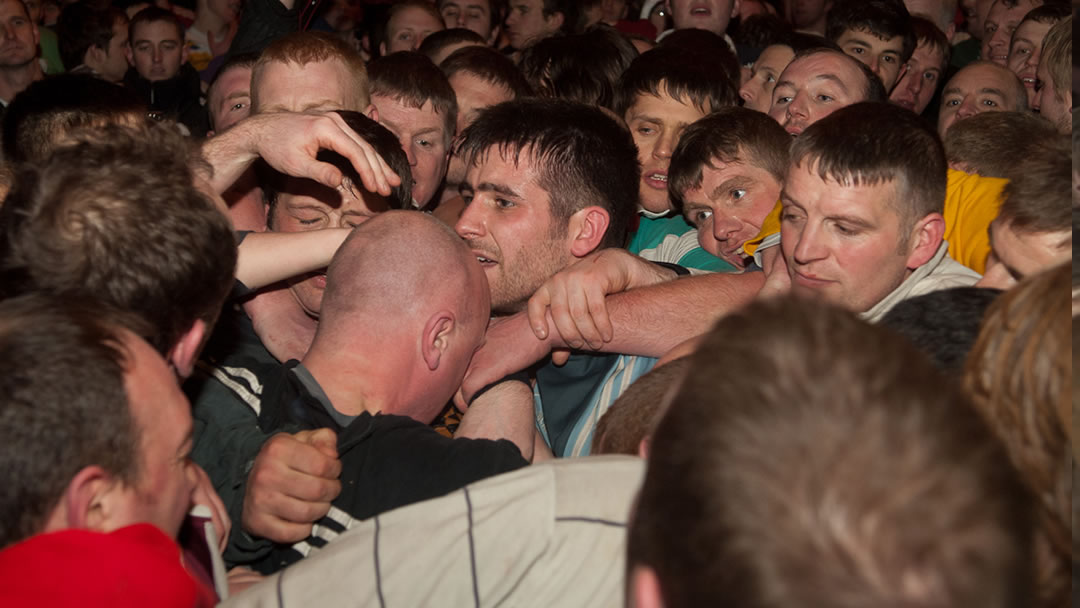 Q. What's it like being stuck in the middle of the scrum?
A. Obviously there's extreme pressure, but there are times being in the middle feels like the best place to be. I'd rather be in the centre than on a barricade with 300 men rolling past you! Also if you're in the middle, more often than not, you're in a better position to influence the movement of the Ba' itself through your team.
Q. Playing in the Ba' looks very rough – have you sustained any injuries?
A. One or two but all worth it in the long run!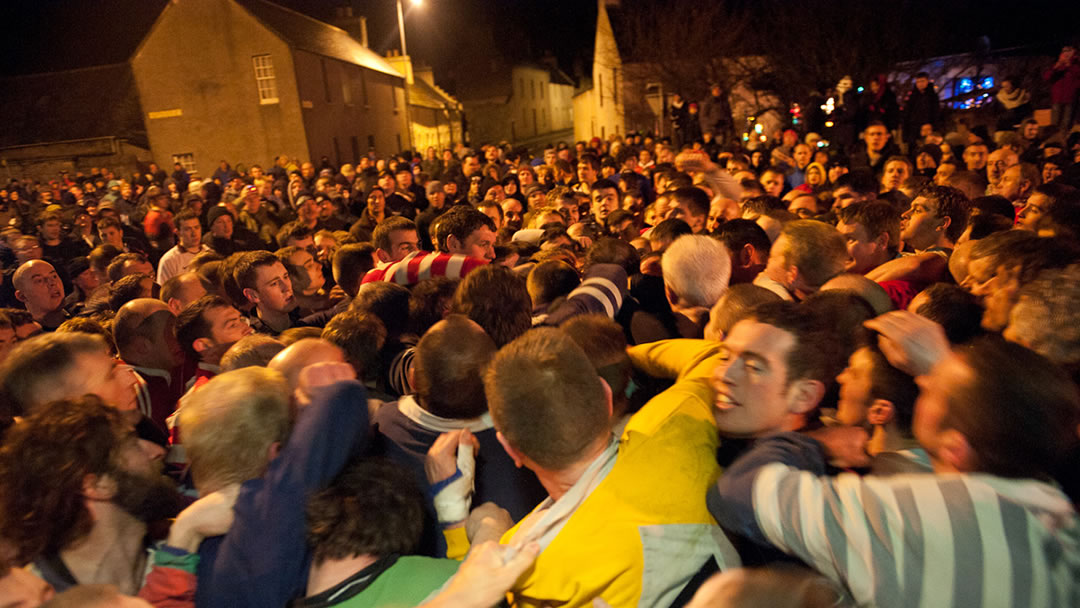 Q. How can you tell who else is on your side!?
A. Over the years you get to know your team but there are occasions when you are unsure and sometimes need to get confirmation from a team mate. If I was in doubt I would take no chances which may affect the outcome of the game. Also certain players wear the same jumpers for years and years – I have worn a black Adidas jumper for over a decade.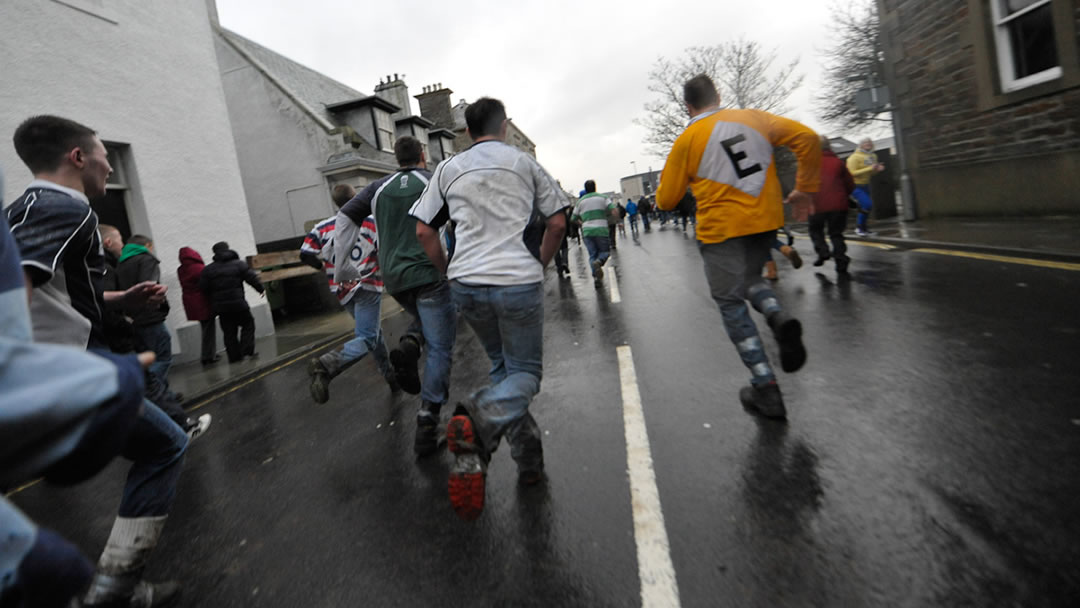 Q. What's it like when there's a breakout?
A. It's utter mayhem. When a break happens the Ba' can go missing for a considerable length of time and you're not sure whether to run towards your goal or the opposition goal to prevent it going there.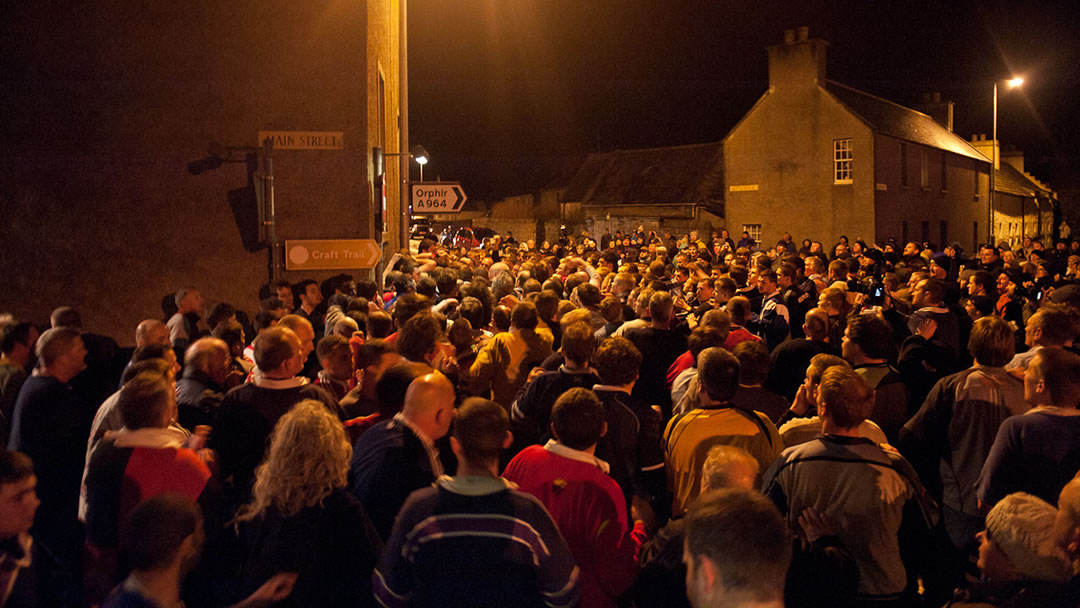 Q. The Ba' can go missing for a considerable length of time?
A. Yes – bear in mind the game is played all across the town! A group of players can try to smuggle it away, especially when darkness falls, and they try to keep it quiet – they'll want as few people to know about that as possible. There are times the Ba' will have been smuggled away some time ago and the pack will still be in the same position, with the majority of players thinking the Ba' is still there. If the team doing the smuggling know about it, they'll make out it is still with the pack to keep the bulk of the players there to increase the chances of getting to their goal!
Q. How does a player win the Ba'?
A. Someone who is deemed a good player that has also played for a number of years comes into contention when their team is fortunate enough to win the game.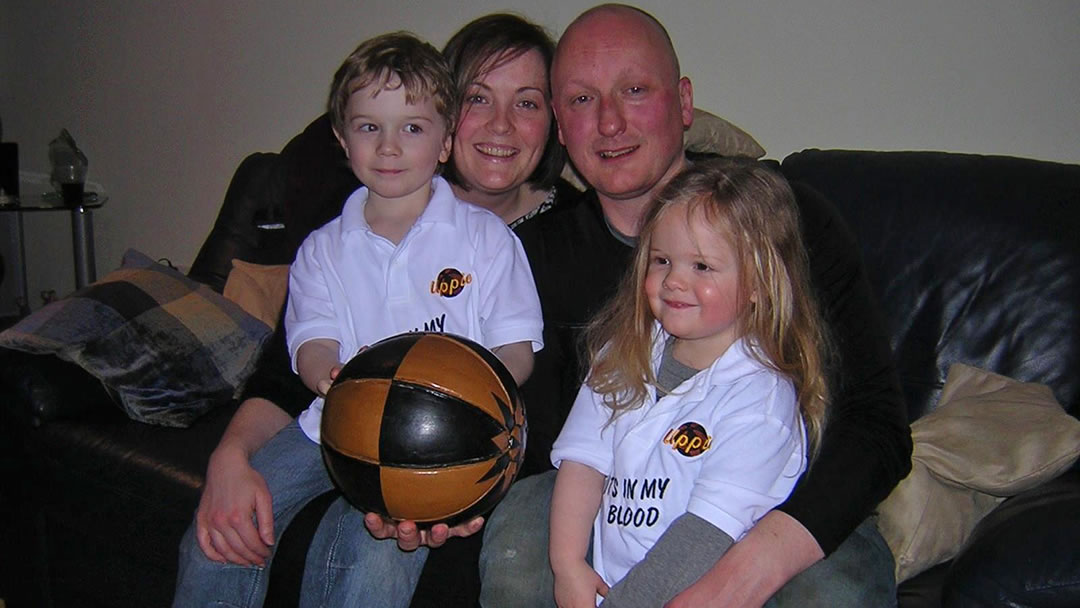 Q. How did you feel when you won the Ba'?
A. It was hugely emotional for me as I knew how much it meant to my Father, Mother and Wife that I had been presented with the coveted prize. When we went up to my Mum and Dad's house the children walked in with their Ba' t-shirts on and both said "Well done on winning the Ba' Dad, we're so proud of you" – which set me off greeting! (crying)
It was the greatest sporting achievement that I could ever have hoped for, I have always tried to explain to friends that were not into the Ba that, if given the choice between winning a Ba' or a full cap for the Scotland Football Team I would take the Ba' every time. I think that put it into context quite clearly for them.
Q. How did you celebrate winning?
A. We had a get together in the pub straight after, then up to my parent's house and then later at our house, we had visitors for the rest of the week and the Ba' never left my side!!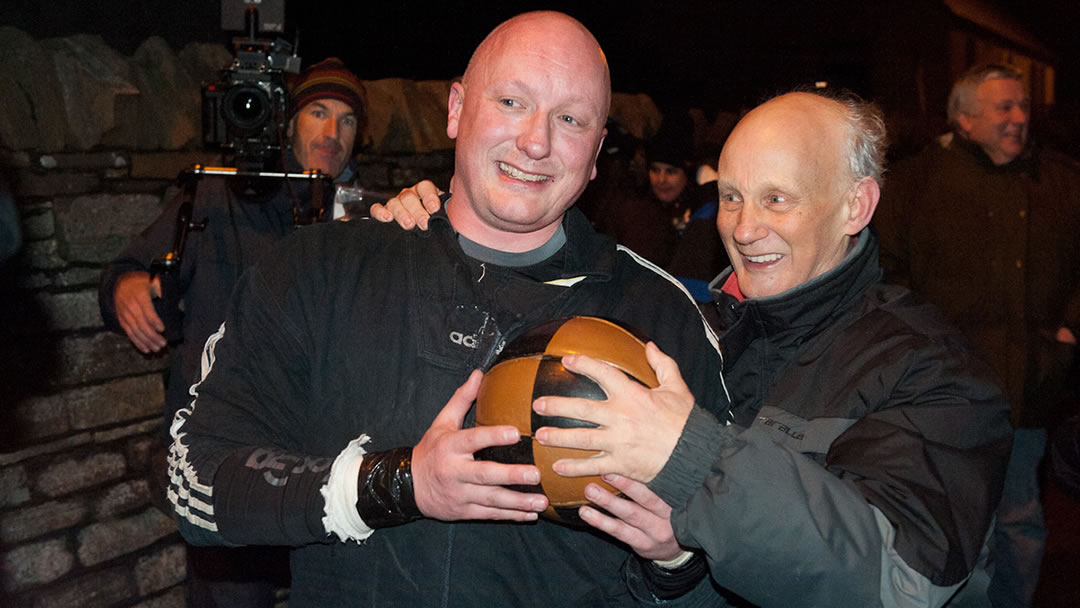 Q. Were you the first member of your family to win the Ba'?
A. No, my Dad won an Uppie's Boy's Ba' on Christmas Day 1961. Also, my Great Uncle David D. Marwick (a Doonie), won the men's Ba' on Christmas Day 1935, it was a ba' with a difference as he had to leave before the end of the game. He worked at the Post Office and in those days he had to work on Christmas Day. When the Ba' went doon, the men took the Ba' to the post office and presented it to him!
Q. Will you be encouraging your son to play in the Ba'?
A. Yes, we are planning to head in on New Year's Day 2015 to give him a quick look, he's seven now so it's time. I will encourage but if it's not for him then he won't be forced, you have to really love it and be committed to it to play it to the expected standard.
Q. What advice would you give to someone who wants to see the Ba' for the first time?
A. By all means come and enjoy the spectacle, but remember to respect the game and stand well back, most importantly, don't join in as it's not a game for tourists.

By
Magnus Dixon
Orkney and Shetland enthusiast, family man, loves walks, likes animals, terrible at sports, dire taste in music, adores audiobooks and films, eats a little too much for his own good.
Pin it!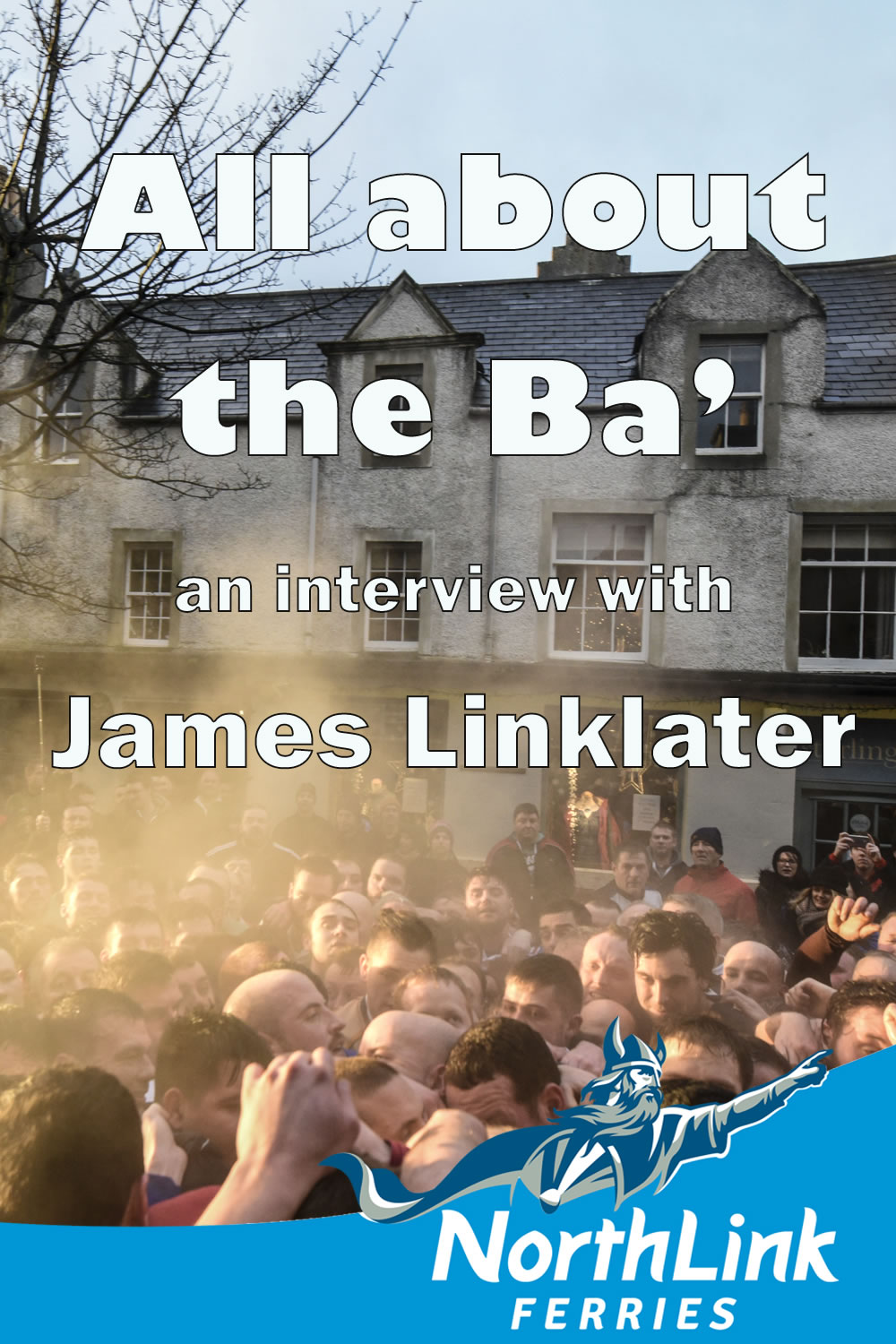 Header image: James Linklater winning the Ba on Christmas Day 2011 photo © Copyright Charles Tait