Deerness Distillery and the journey to create a multi-award winning distillery and spirits!
Deerness Distillery is a relatively new business, having only been open for just over three years in Orkney. However with their multi-award winning Sea Glass gin and smooth Into the Wild vodka they have made an indelible mark in the gin & vodka scene here in Scotland and the UK.
"I think tradition is key to our business really. We use a lot of traditional distillation processes. And we take our time to craft our spirits exactly right."
With new product being released recently, such as Scuttled gin, owner Stuart Brown caught up with NorthLink Ferries to talk about the importance of taking your time to get things just right!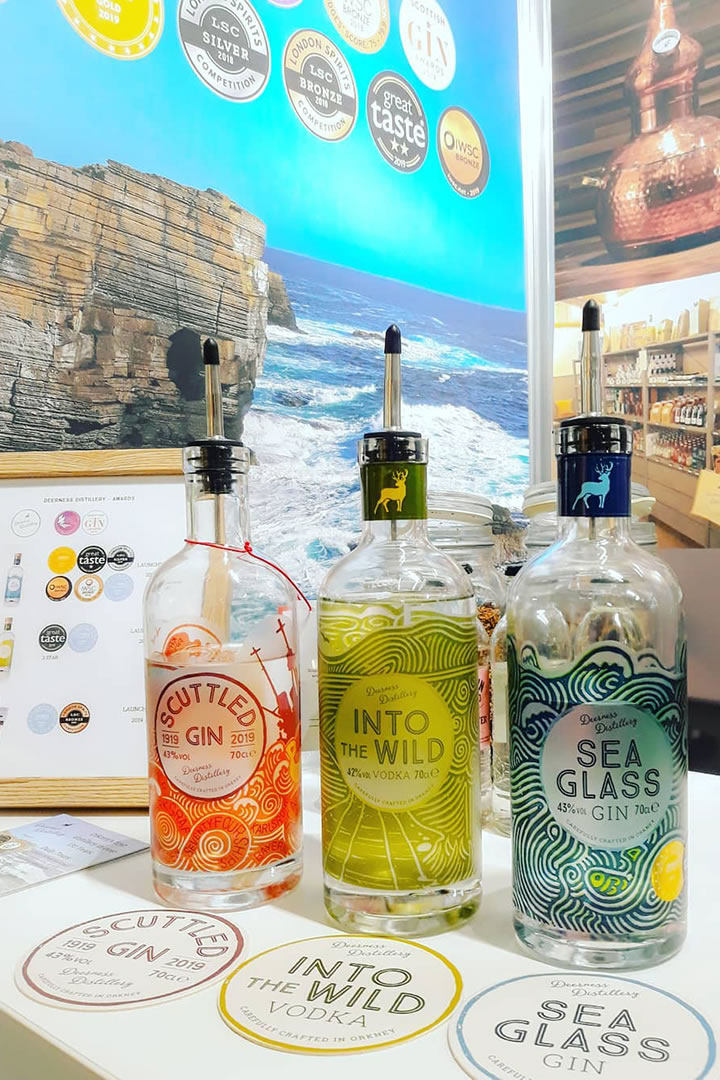 Q. How did you start distilling spirits?
A. In our university days, my girlfriend – now wife (Adelle) – and we made a lot of spirits / beers & wines over the years using demijohns and kits, so it's been a hobby for 20 years. In 2015 we decided to turn the hobby into a business. It was a big career change, but we've been interested in the spirits industry for over 20 years now.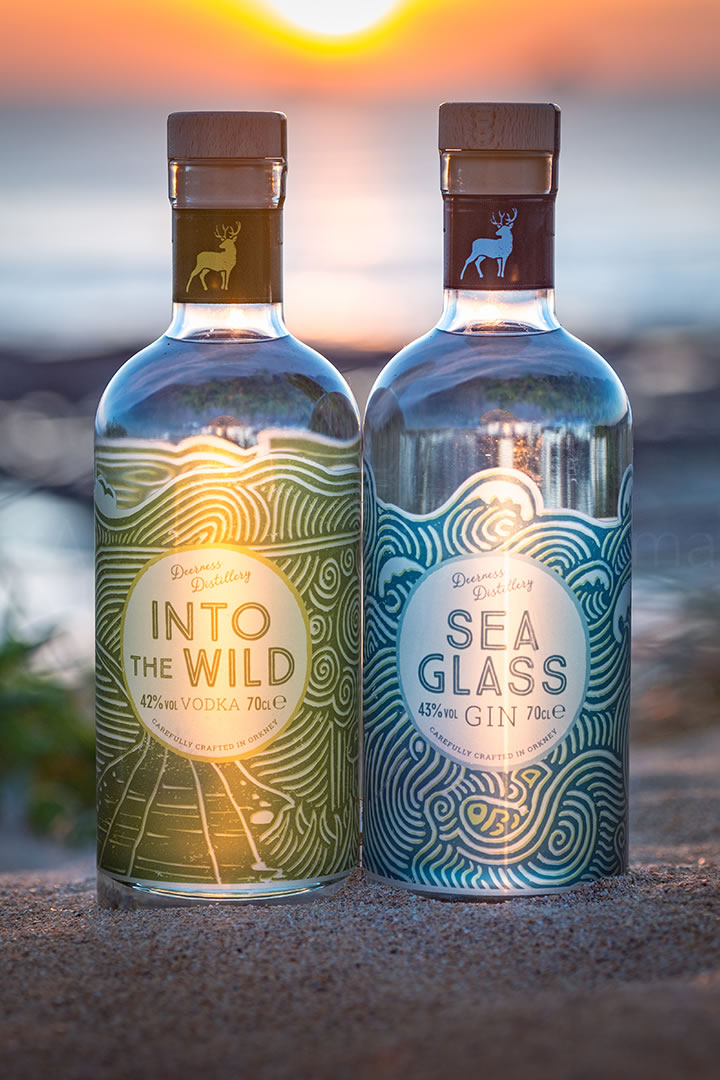 Q. Tell us about those first spirits and liqueurs!
A. We made a Peach Schnapps and some coconut rums which turned out really nicely; this was 20 years ago. Some of the drinks we made when we were students turned out really well, but then some of them turned out horrendously! However, you learn from those mistakes and it helps to grow your knowledge and experience. You can't buy experience; you've got to practise and experiment to get it exactly right. And the only way you can do that is by making mistakes and learning along the way.
It's good to have the experience behind you because if you come into the drinks industry with no experience then it will take you a while to produce something of a high quality.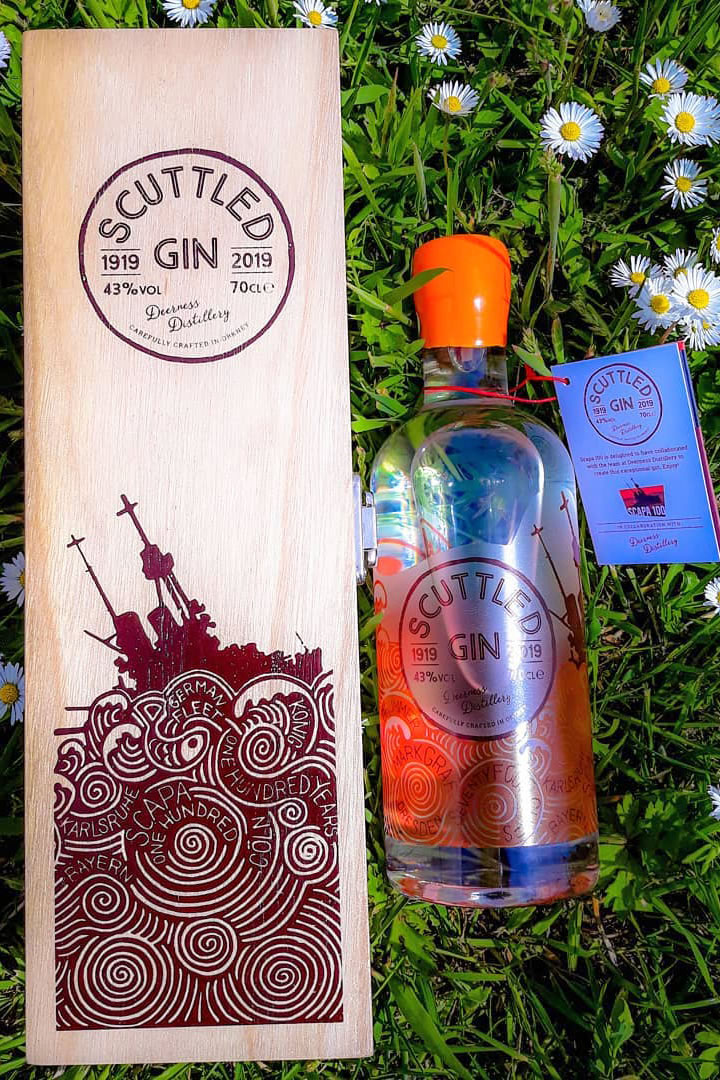 Q. It's fascinating to hear you speak about the importance of experience and learning.
A. Yes. We went on numerous distilling tours, looking at whisky, rum, gin and vodka from all over the world. I was born in Australia and during my previous career as a Mining, Oil and Gas Project Director I spent a lot of time in other countries. I've had the opportunity to see how they do their distilling.
Everyone has got a similar process but different techniques, and this has contributed to our learning. Also in the last 20 years we also produced wines and beers as a hobby. All of this experience has really helped to make Deerness Distillery an award winning distillery with award winning products.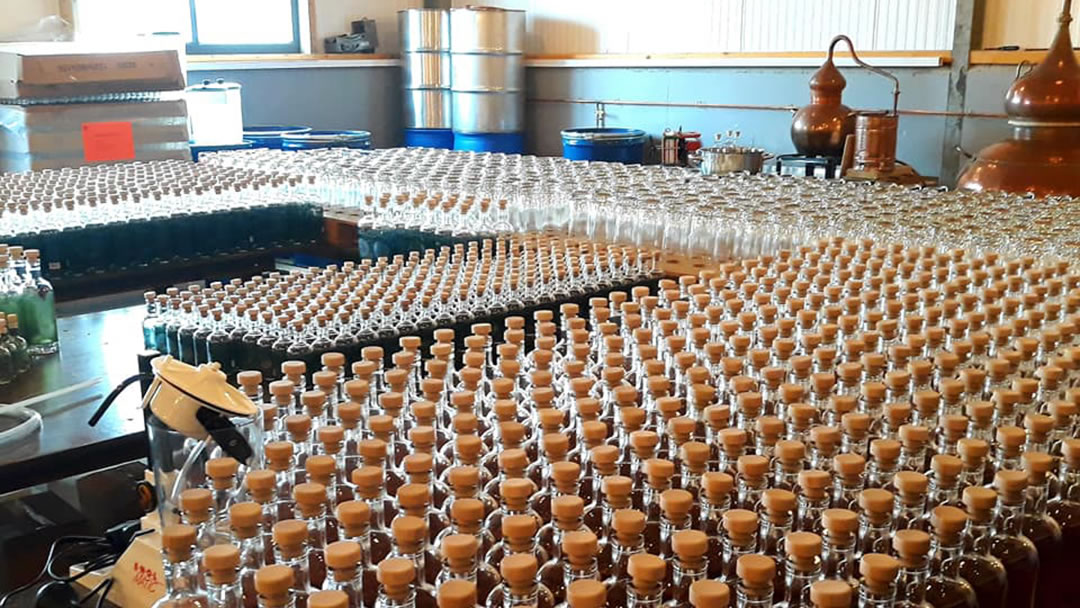 Q. When did you set up Deerness Distillery?
A. We started the construction of the distillery back in 2016, so we're just over 3 years old now. After building the distillery we launched our products in the spring of 2017. We've been in operation for over 3 years as a business and been in production for just over 2½ years.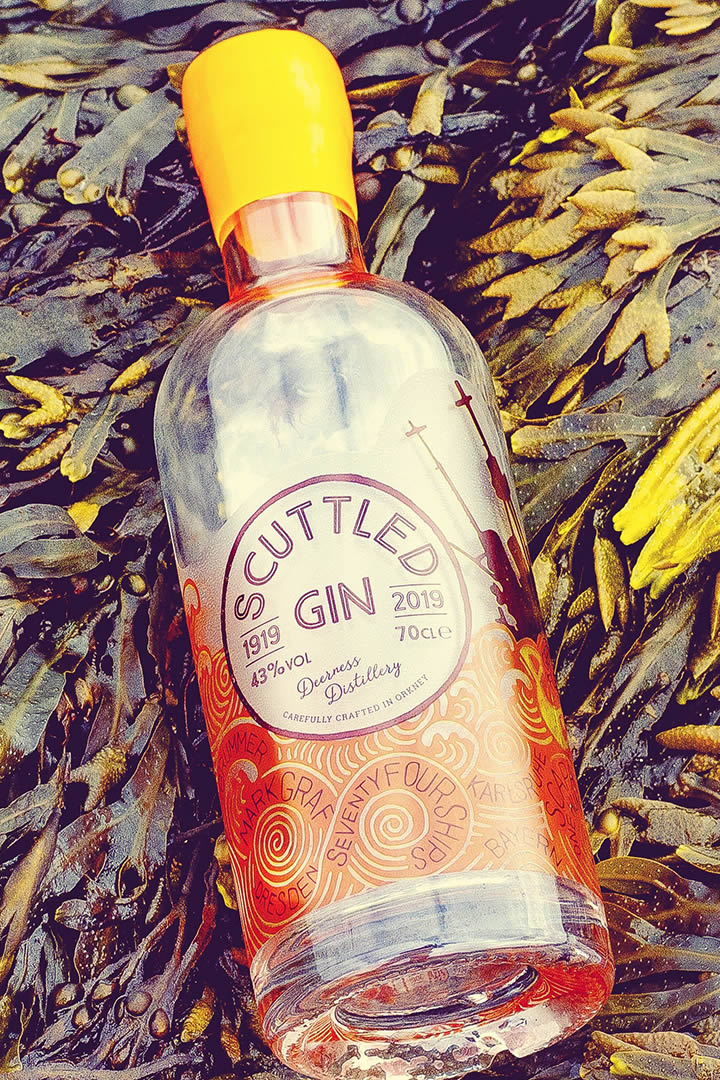 Q. How long did it take to discover the recipe for your products?
A. It was a long journey. We started experimenting with gins about 15 years ago. Lots of different botanicals go into gins and we've probably experimented with hundreds of botanicals over the years.
However, in 2015, we started developing our products properly and we settled upon a gin with a juniper / tarragon base. Most recipes for gin normally have a coriander base. However we are the only company that I know of in the UK who use a gin of the tarragon base. I just found that tarragon has a much smoother entry to the palette than coriander.
With all our spirits we want to develop a sensory journey with a start, middle and finish. So we spent a lot of time making sure that when you drink our gin you get a journey of flavour rather than it being all over in the first sip!!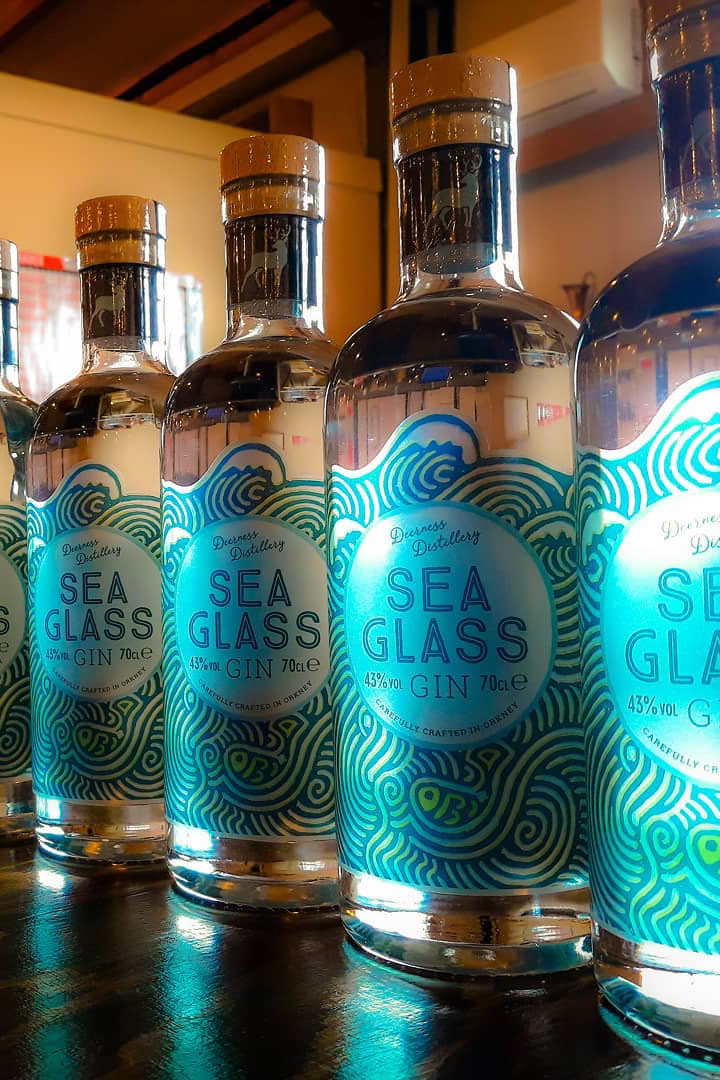 Q. What would you say was your most popular drink?
A. At the moment, gin is the most popular drink, or maybe the drink of the decade! So I think our Sea Glass gin is our flagship spirit. Having said that we recently launched our Scuttled gin in December 2018 and that has is getting lots of interest on the Scottish Mainland and across the UK.
It has picked up the Silver Medal in the Gin Masters 2019 and a Bronze Medal at London's Sprits competition; these are two really big international competitions!
Then we have our Into the Wild vodka which is only a small batch of vodka at the moment. However we've just received approval for a brand new still, so we will be increasing vodka production at Deerness Distillery. Into the Wild has just picked up a Great Taste 2 star award which is a high accolade (3 Star being the best you can get), and it is the most Northerly-distilled vodka in the UK.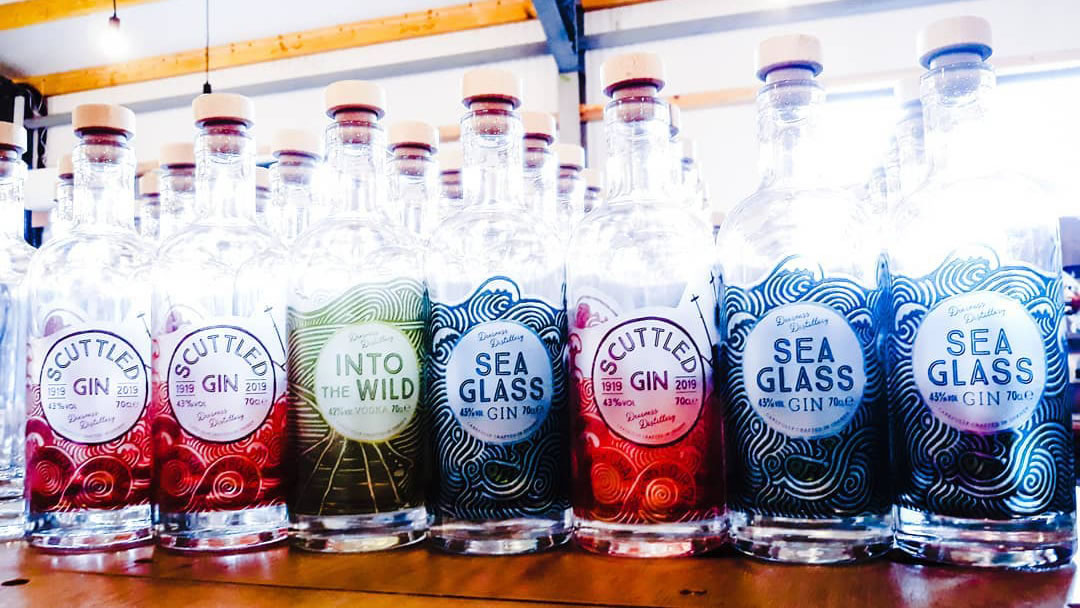 Q. What has led to the success of Sea Glass gin, Scuttled gin and Into the Wild vodka?
A. Our 20 years of experience producing spirits has played a part, but we also use quality ingredients and the water quality in Orkney is fantastic for distilling. Another important aspect is our stills. We have hand-built alembic copper pot stills, with the original design of these stills dates back to 200 AD.
I think tradition is key to our business really. We use a lot of traditional distillation processes. And we take our time to craft our spirits exactly right.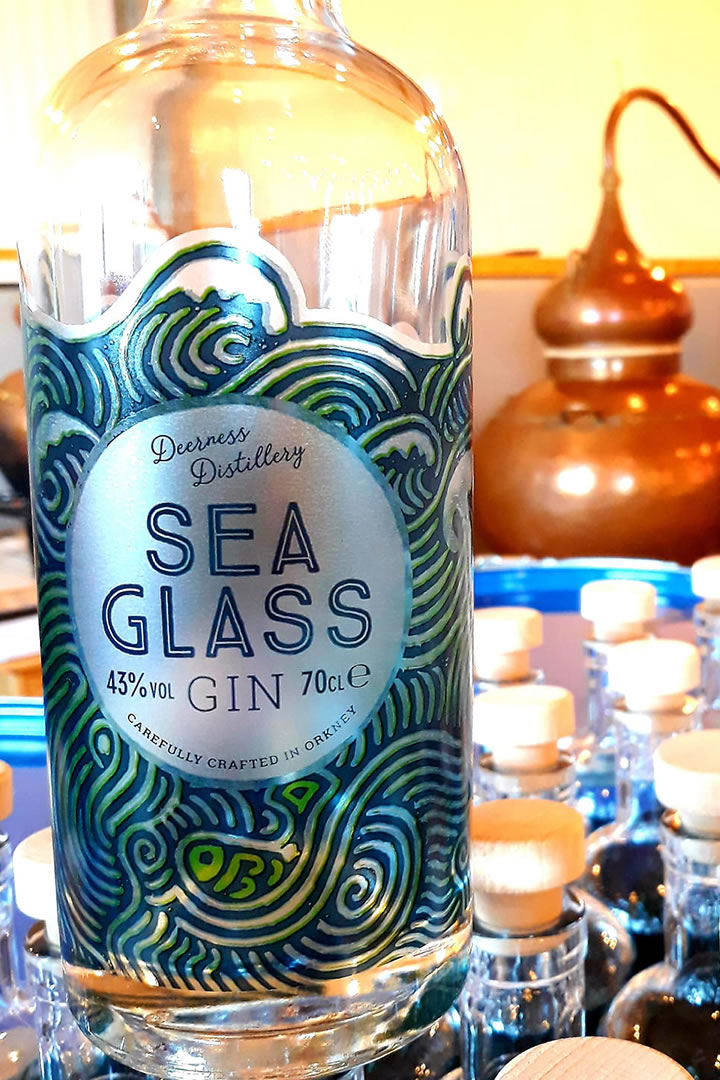 Q. How did you come up with the names for your products?
A. We came up with the Sea Glass name as we've spent many years collecting sea glass on the beach with our three children.
The bottle design has lovely waves on it which depicts the Orkney seascape. We thought the three things tied together nicely; lovely sea glass, lovely waves and lovely natural products.
The labels on our bottles are all hand crafted; the print is made from a traditional lino or vinyl cut design; it's stencilled and then digitalised into the label. The whole process is hand-crafted from start to finish.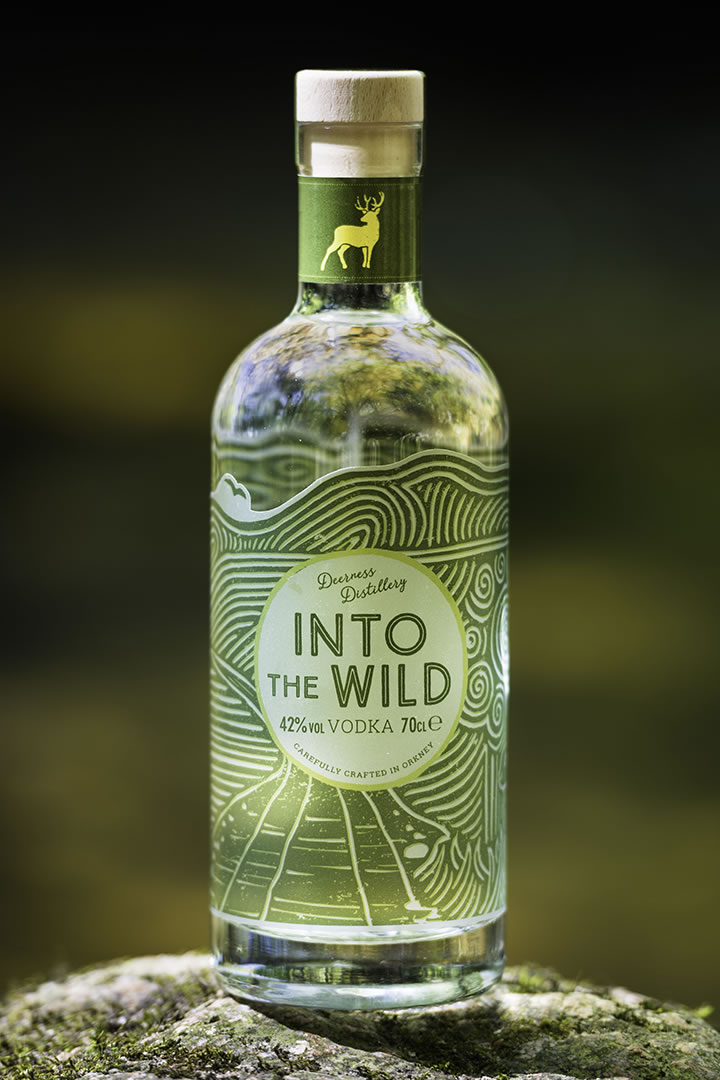 Q. What would you say was your personal favourite drink?
A. That's a tricky one for me as it is definitely dependant on my mood. Sea Glass gin is a very drinkable gin; it has lovely citrus notes to it. Scuttled gin has a more peppery spice to it so I would say it's a winter warming gin. However the vodka is also very refreshing; I'd recommend it with a tonic that has some basil notes and a nice squeeze of lime; it's beautiful, smooth vodka. I love my rum and my whisky as well!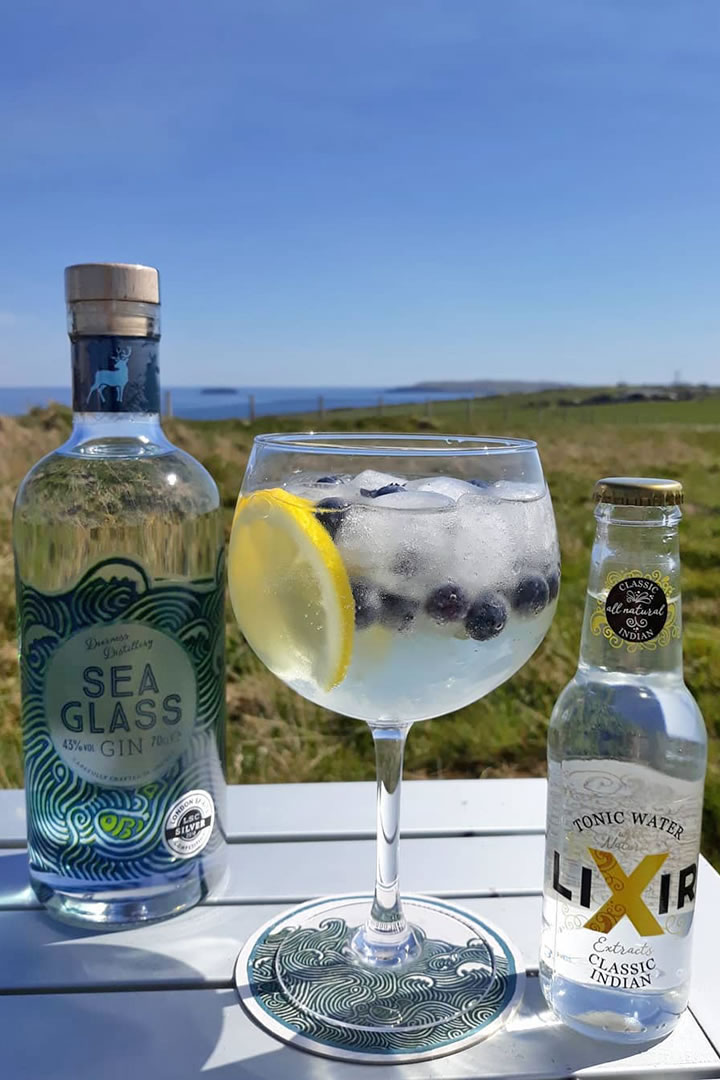 Q. For those who have not tried drinks from Deerness Distillery, what would you recommend they try first?
A. If you are a vodka lover, you must try the vodka first, it does not disappoint so smooth be flavoursome!!!, but if you gin is your tipple, we'd recommend starting with Sea Glass gin followed by a glass of the more peppery Scuttled gin.
Sea Glass gin has lovely citrus notes and it's one you can drink all year round. Both of our gins are London Dry Gins; which refers to the method of production. If you are drinking our gin for the first time, it's a very smooth gin so a lot of people drink it neat. However, for those who need a bit of tonic, add in either a natural tonic water or an elderflower tonic water. It also goes nicely with cucumber tonic water. There are a lot of flavoured tonic waters around just now. Obviously that slightly detracts from the taste of the gin, but it can also accentuate the gin.
We would recommend with Sea Glass gin that you garnish with lemon and rosemary, which go really nicely together. Pink grapefruit, lime, kiwis or blueberries also serve as a very nice garnish.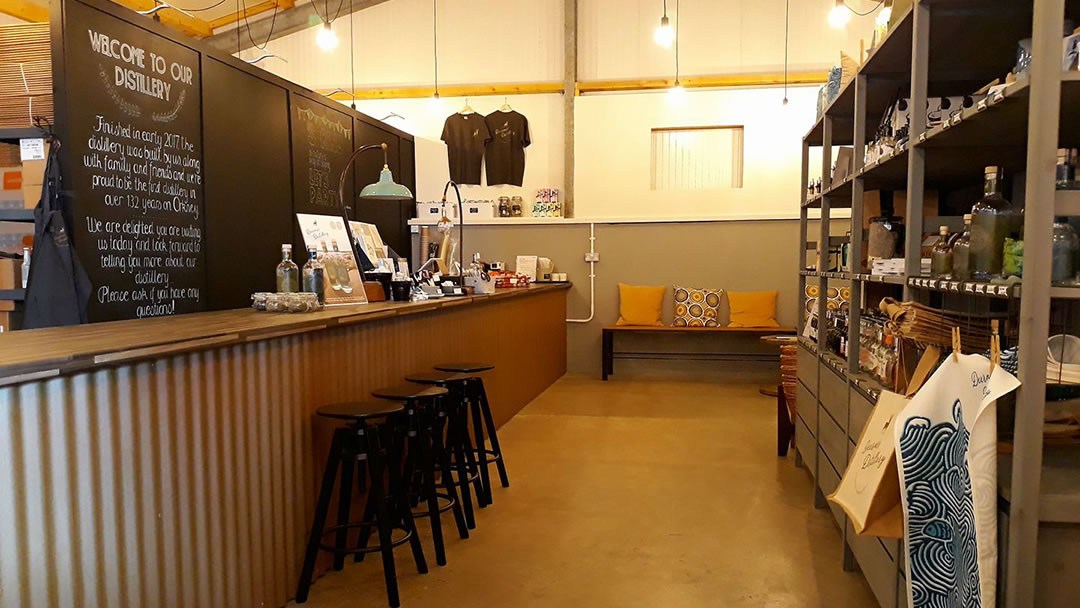 Q. It's interesting to hear you speak about the variety of mixers to go with the gin!
A. In the distillery and shop here we've got about 42 tonics & mixers from all over the world. I think we've got the biggest range of tonics in Orkney if not the highlands and there are some superb tonics around! A lot of them are craft tonics, a bit like our own spirits, and we try and support our the craft industry in our distillery shop.
Poacher's tonics are very nice; it's a tonic from Ireland and they have a citrus and elderflower tonic and a natural tonic with a slight hint of rosemary.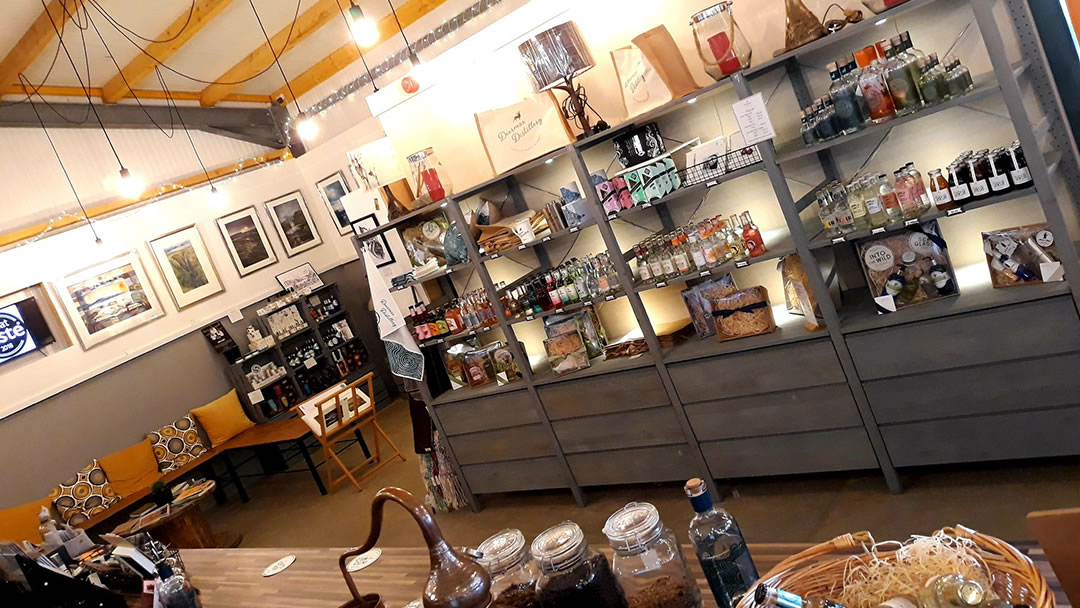 We also have Franklin & Sons, which is one of the favourite tonics we use here for all of our tours and tastings sessions. They have a huge range of natural tonic waters including rhubarb, hibiscus, rosemary and black olive tonic water to name a few. There is just so much variety now and these tonics go very nicely with our spirits. The rosemary and black olive tonic goes very nicely with our Scuttled gin; it has a lovely savoury taste.
However, a lot of people just like our gins in the traditional way; with natural tonic water, ice and a simple garnish.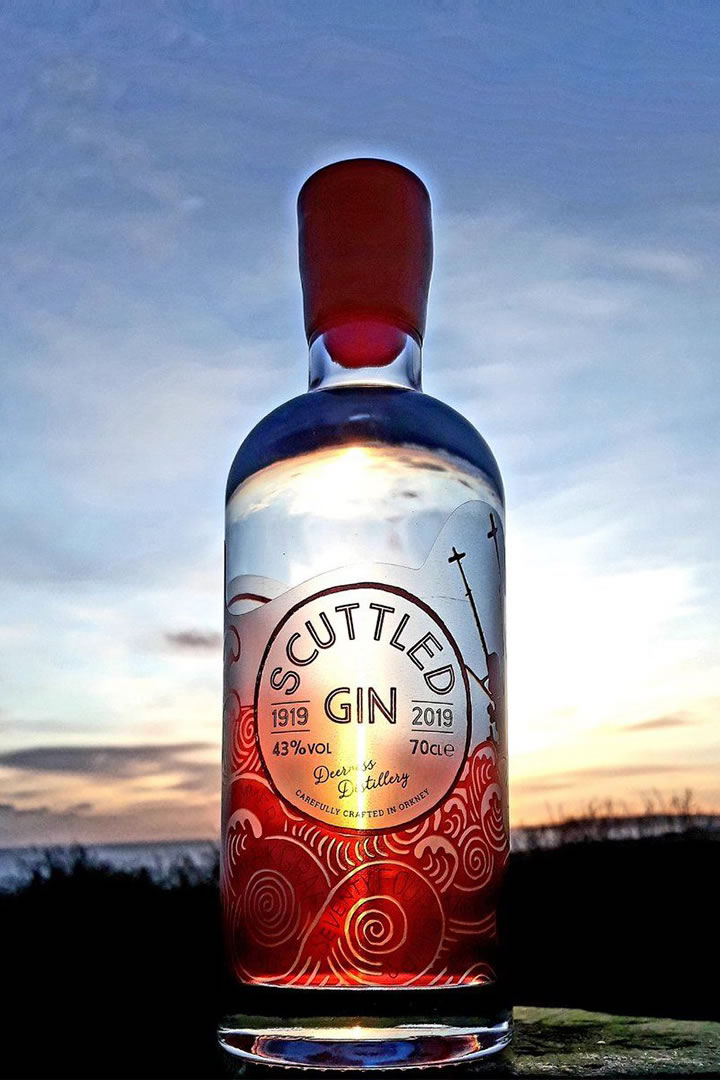 Q. Do you have any exciting projects or new products on the horizon?
A. Yes; we have quite a few things going on at the moment at Deerness Distillery. We have some bespoke local botanical gins; vodka's and craft liqueurs that we are developing at the moment. We are just about to get them tested to make sure that they are perfect. These include spiced apple vodka and coffee liqueur that we are experimenting with.
We also have plans that have been in place since we started; to create a small batch rum and a small batch of malt whisky here. At the moment we have an acre of barley in our bottom field which we hope to harvest in September / October. We need to do a bit of testing, but hopefully next year, or the year after, we'll grow our own barley on site to support our spirits and offer 'grain to glass' approach to our distillery.
At present we have a poly carbonate tunnel being built outside, and so we will grow a lot of our botanicals on site as well. Deerness Distillery continues to be as self-sustainable as possible to reduce our carbon footprint – that's one of our goals!
Deerness Distillery products can be purchased on board NorthLink ships and in the shops throughout Orkney and further afield. Sea Glass gin, Scuttled gin and Into the Wild vodka can also be bought online at https://www.deernessdistillery.com/

By
Hannah Richards
A University graduate from New Zealand with strong ties to Orkney and the East Coast of Scotland. Hannah enjoys discovering new places and is looking forward to travelling around Europe. She has great appreciation for history, music and art.
Pin it!