A fantastic day out at Fern Valley Wildlife Centre
If you're looking for a great place to go in Orkney, then we'd heartily recommend Fern Valley. Based in Rendall, Fern Valley is a fabulous animal centre and tearoom under the one roof which opened in the summer of 2017. My family, including Milly, 12 and Robbie, 9, have gone there twice now and are very much looking forward to our next visit to see how their lovely animals are getting on and to find out what new animal additions they have!
The Fern Valley animal centre is very well set out; it's organised into rainforest and desert areas, and we were greeted by jungle noises when we entered.
Fern Valley is located a short distance along the shore from the Tingwall Ferry Terminal. To reach it, follow the sign for the Tingwall Ferry and take the last right turning before the jetty, onto Gorseness Road. After a short distance you'll see a sign and a road to the left down to to Fern Valley's car park.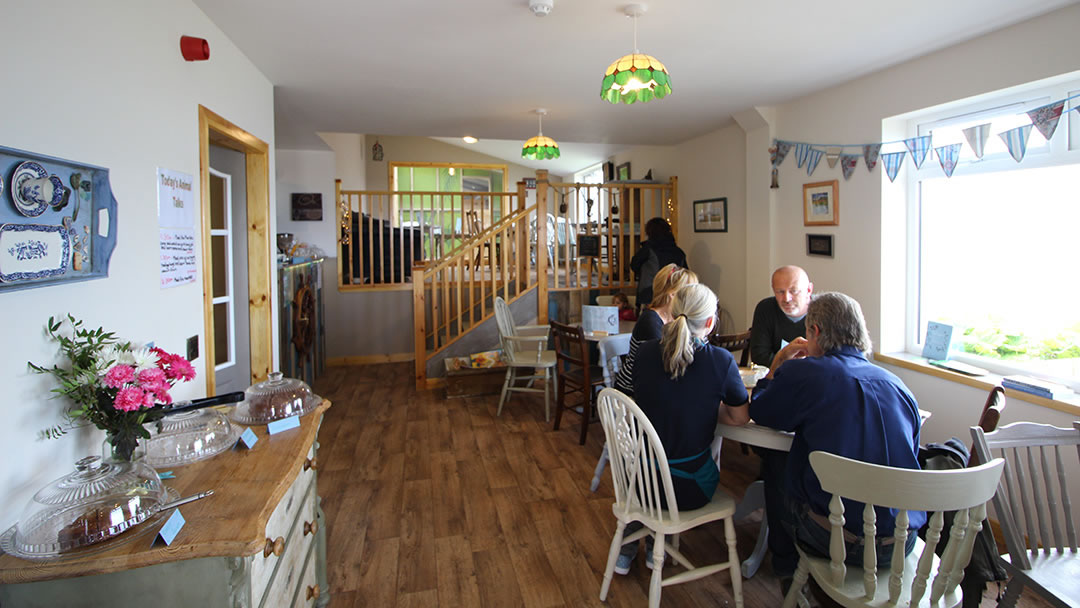 When you enter the building, you enter via the cafe; and tickets for the animal centre (very reasonably priced, especially the family ticket) are purchased from the cafe counter. You'll pass some mouth-watering treats along the way! You can choose to visit either the animal centre or the tearoom, or you can enjoy both!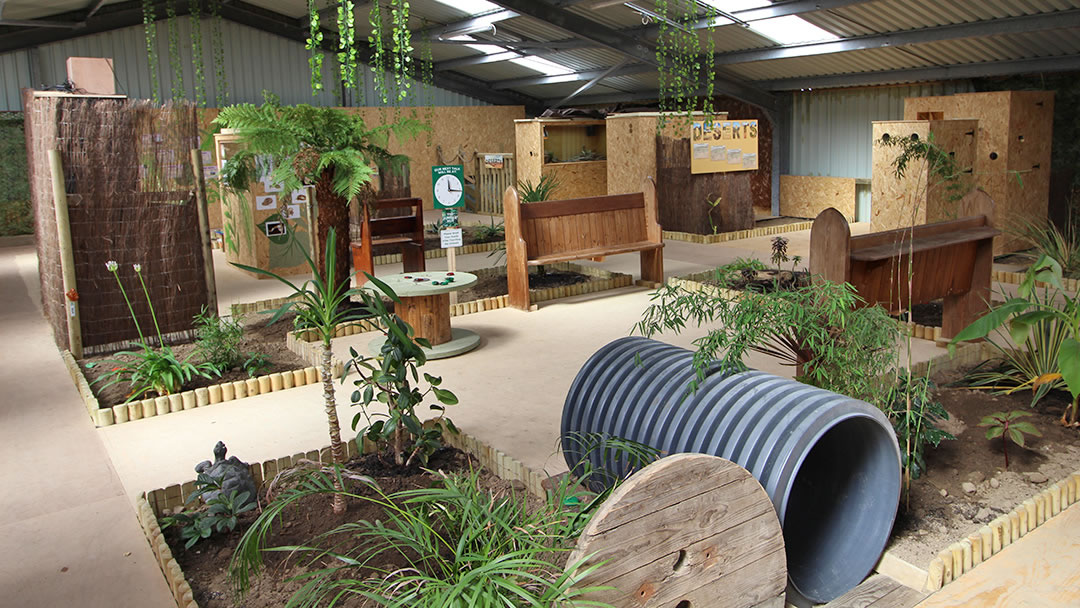 The Fern Valley animal centre is very well set out; it's organised into rainforest and desert areas, and we were greeted by jungle noises when we entered. Amazingly the building originally held lobster ponds, which makes sense given its waterside location. These days the old pools form the planting beds, now full of ferns, and there are wooden walkways, vines and a cloth canopy hanging from the ceiling and large enclosures for all of the animals.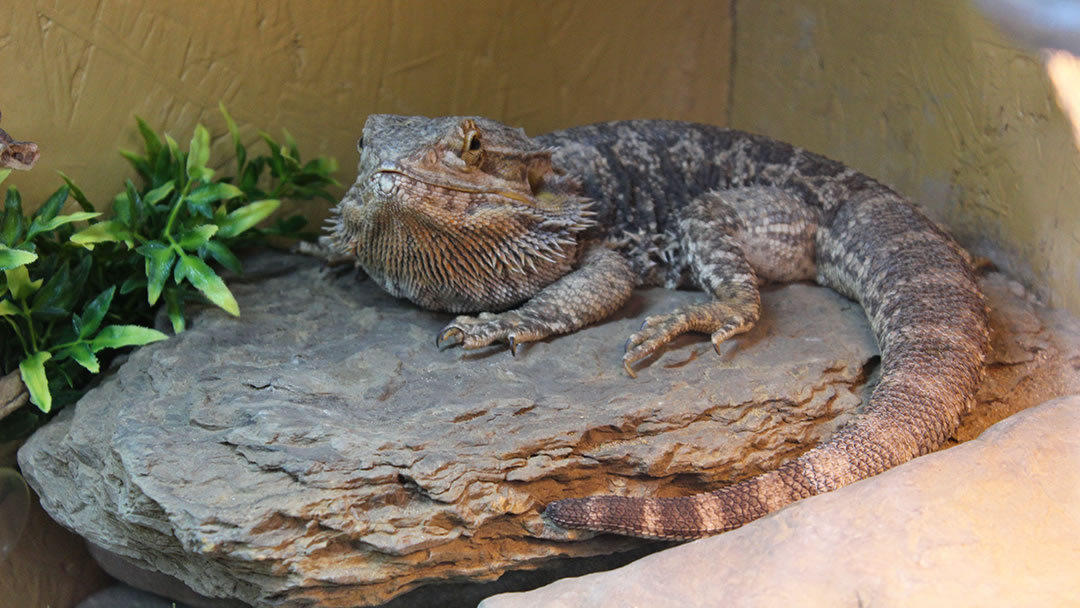 One of the best things about Fern Valley is that all of the animals that live there are exotic rescue animals. These animals were once abused and abandoned. Some were surplus animals to zoos and wildlife centres. However they now have a very loving and safe forever home at Fern Valley, where they have a healthy diet, an attentive keeper called Lisa, and all the specialist equipment needed for their care.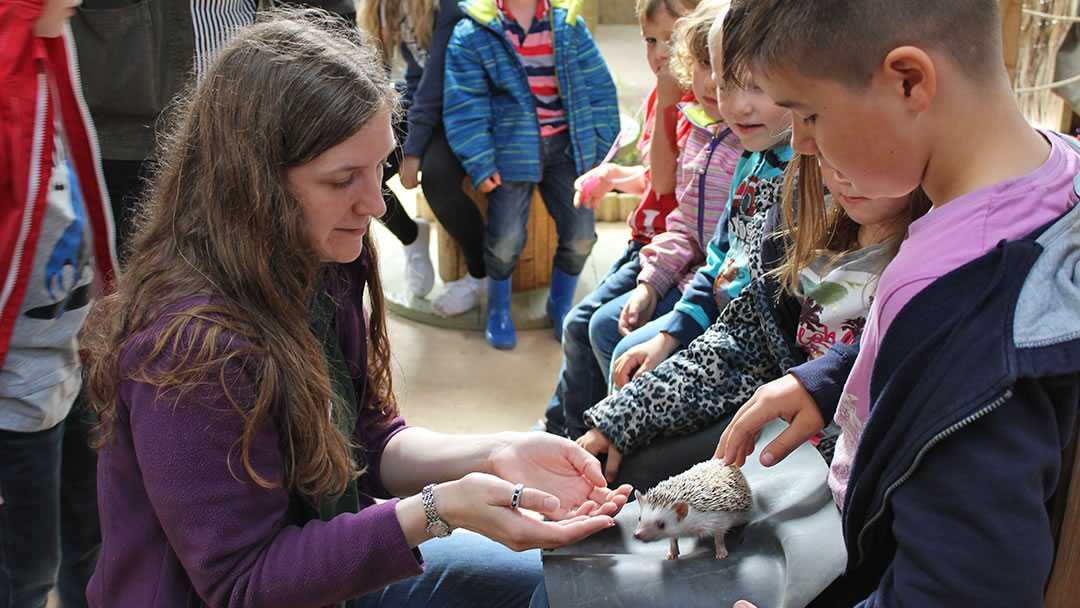 As we entered the animal centre we passed some prickly customers. These were Peanut and Pickle who are Lesser Hedgehog Tenerics (who despite appearances are not part of the hedgehog family) and Tatiana and Tink who are African Pygmy Hedgehogs. Milly and Robbie met Tink up close on our first visit. Fern Valley holds regular handling sessions which went down very well with the children. These happen at different times of the day and the children and plucky adults who attended were thrilled to get a chance to stroke an adorable hedgehog!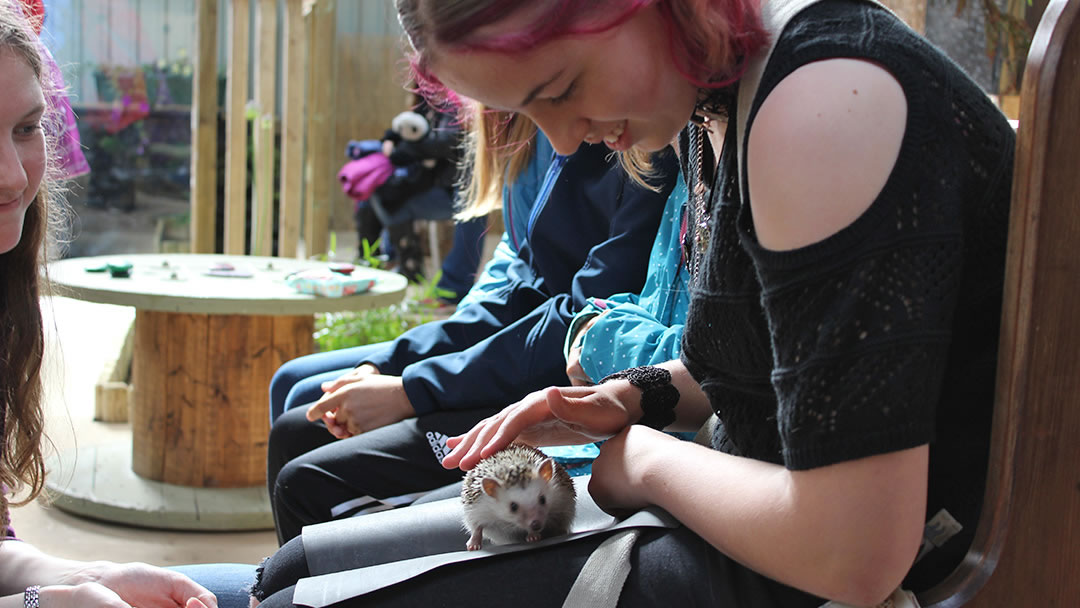 Handling sessions and animal talks are advertised on the day, and there's a rotation of the handled animals to allow them some rest. Lisa the keeper was also happy to answer our questions as she made her rounds feeding the animals.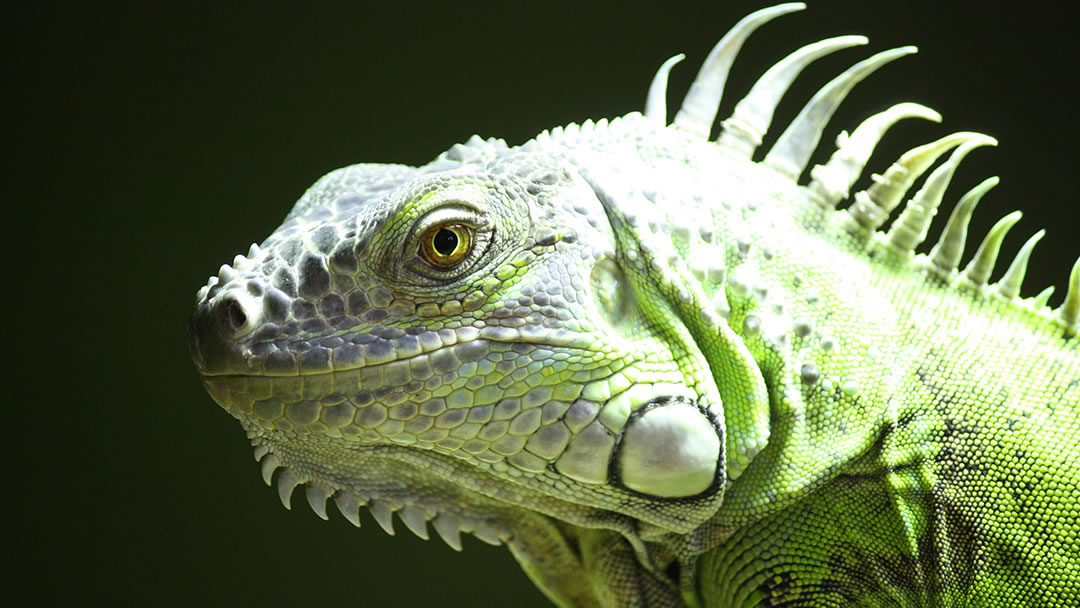 We saw some very lazy looking lizards! Max (a Green Iguana) was the most beautiful emerald colour, and seemed to be very relaxed lying on his branch! Other lizards Alvin (a Bearded Dragon), Asteria (a Starred Agama) and Ted (a Standing's Day Gecko) seemed to be a bit more active, and we enjoyed trying to find them as they hid (or defied gravity in Ted's case) within their enclosures.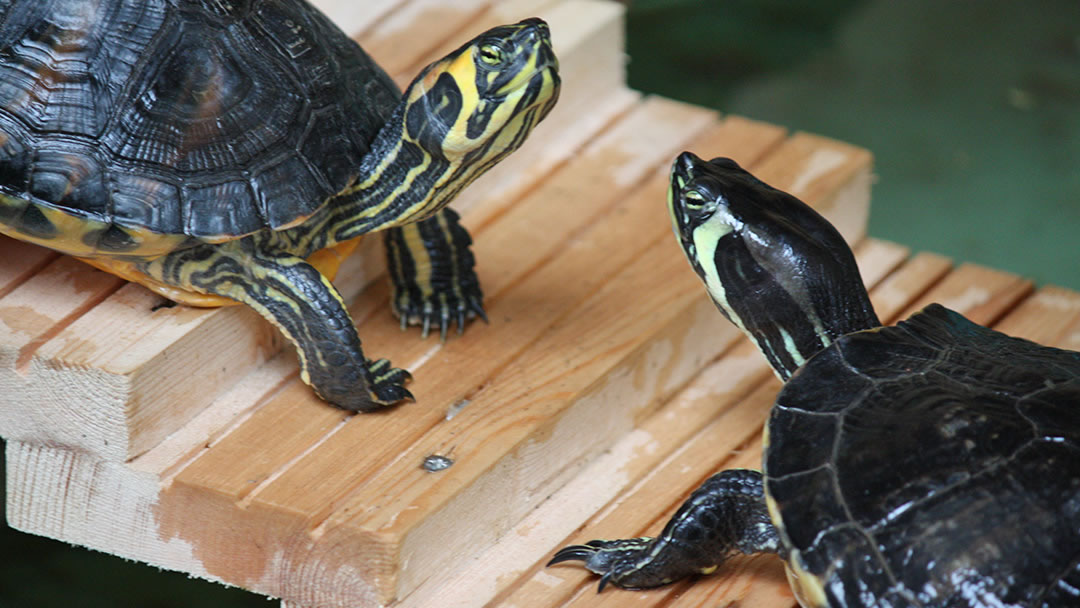 There's a fabulous pool where you can watch Yellow-Bellied Sliders swim. These are terrapins, a type of turtle which became popular due to the Teenage Mutant Ninja Turtle craze in the eighties and nineties. However they can live up to 40 years, and many owners grew bored of them after the fad passed. Now Lucky, Clover, Fortuna, Promise, Faith, Fate, and Chance live a great life lazily swimming in their enclosure in Fern Valley.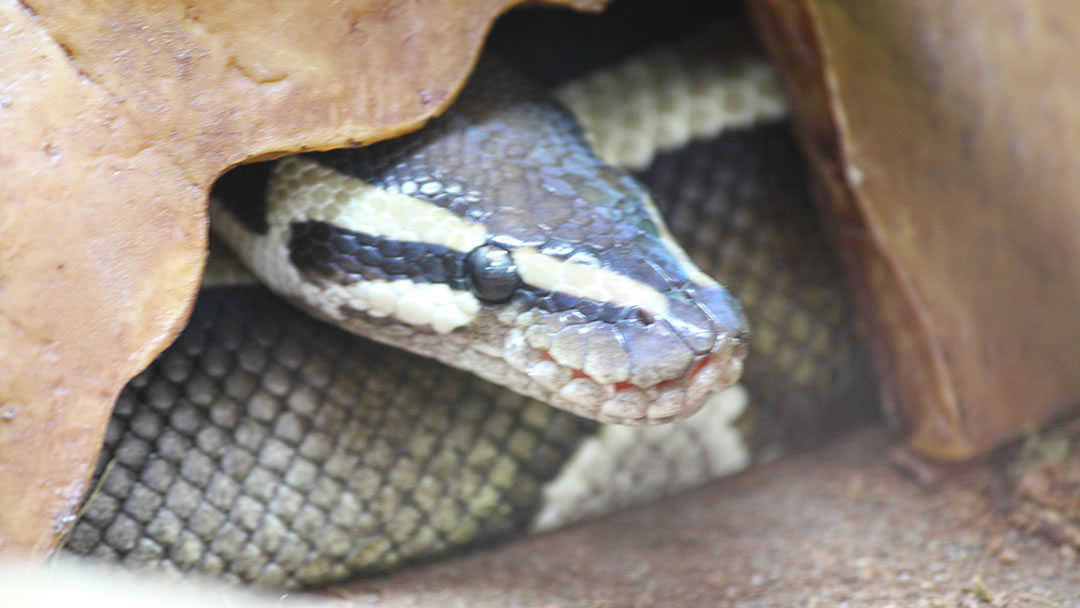 We admired some beautiful snakes (called Dessi and Navajo the Rosy Boa) and Robbie was particularly taken with the Japanese Fire Bellied Newt called Ami, who insisted on climbing the glass walls of his enclosure and showing us his red belly! We struggled to find Moto, the Paddle Tail Newt though!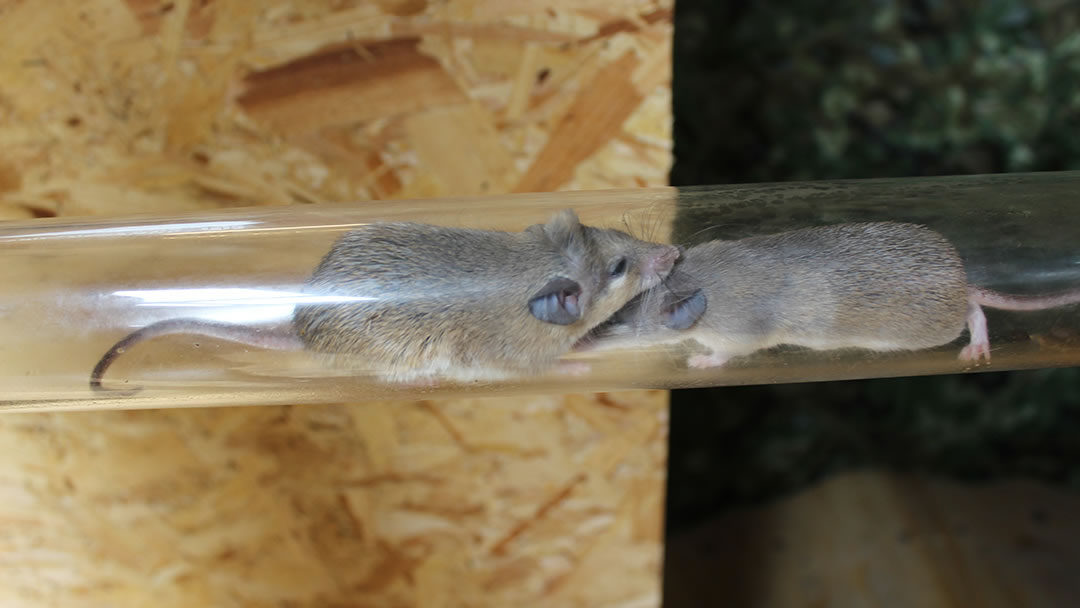 The Turkish Spiny Mice enclosures made us laugh. These enclosures are joined together by clear plastic tubes and we were thoroughly entertained by mice running between them. Often there were traffic jams, where two mice going in opposite directions met in the middle of a pipe. It was particularly funny to see one Turkish Spiny Mouse back down; it would scurry backwards in retreat!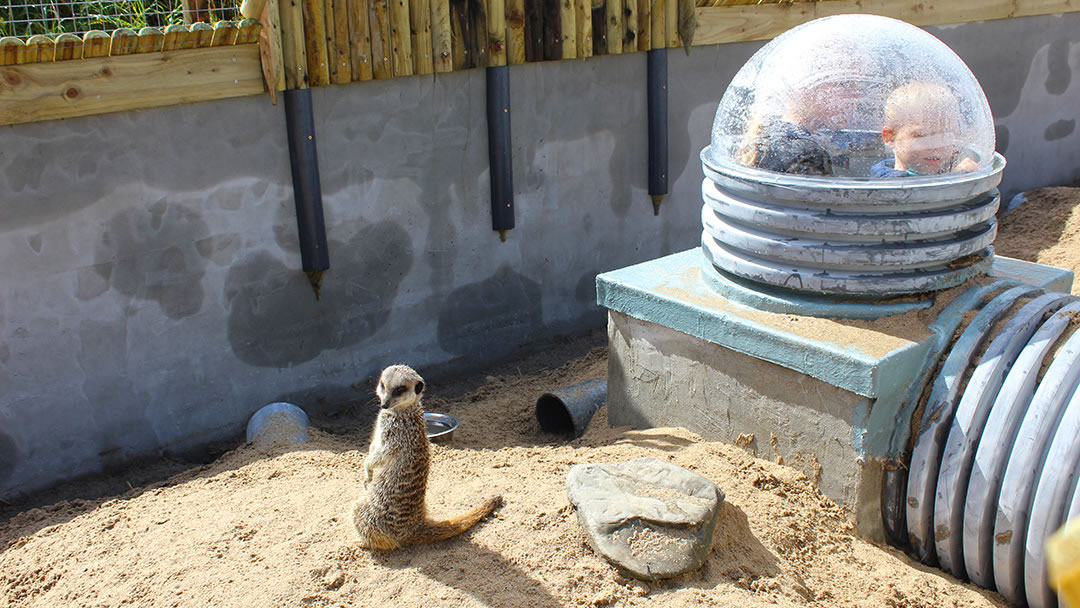 We very much enjoyed the outside area of Fern Valley. There's a big enclosure filled with sand and it is patroled by a troup of Slender-Tailed Meerkats. We loved watching these three troublemakers busy at work, digging and playing, and there's a glass dome in the centre of the enclosure that children can crawl into to see the Meerkats up close! Milly and Robbie attempted to communicate with the Meerkats by emulating their whistles and calls. It seemed to work oddly enough!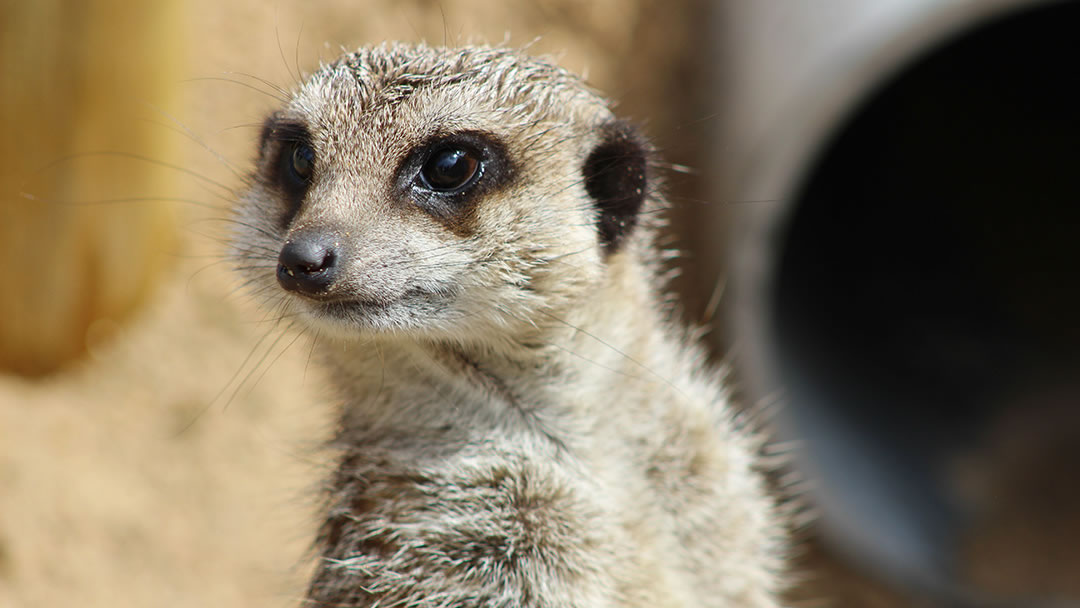 The Orkney weather of course is a little different to the weather meerkats would be used to in South Africa, so they have a fine warm shelter to retreat to when it gets cold! That said, when we visited Fern Valley in October, the Meerkats; Kali, Hera and Mo, seemed to be quite undaunted by the Orkney weather!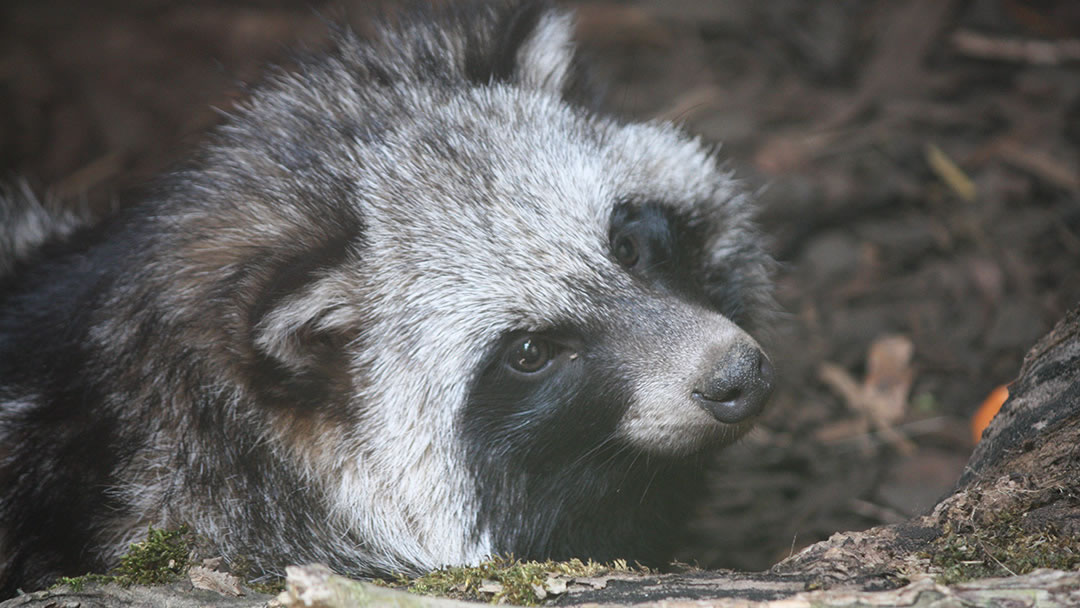 A more recent addition to Fern Valley has been three raccoon dogs. These are more closely related to dogs than raccoons, but the resemblance to the latter is quite striking! They were quite shy when we saw them but they were new to their enclosure. Some camouflaged netting was up so that the raccoon dogs wouldn't be disturbed by visitors; but we got a good look at them; one is a boy and two are girls. We were assured that the netting would come down as the animals, which has just come from the SSPCA, became more used to their comfortable new home.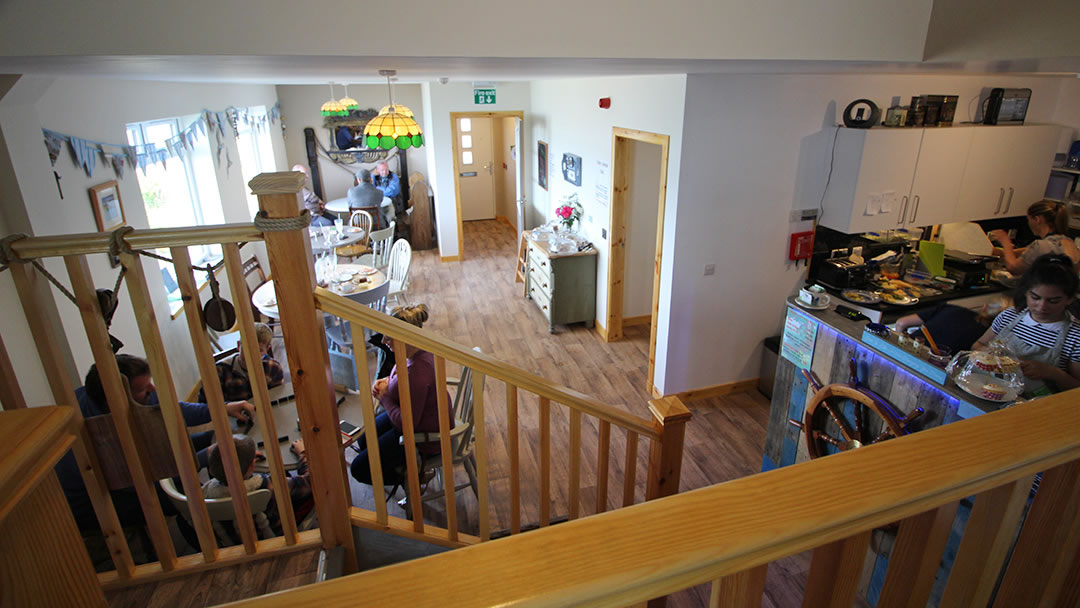 We couldn't leave Fern Valley without stopping to try their delicious homemade cakes! The Fern Valley tearoom has a delicious vegetarian, organic menu which offers soup, toasties, salads, cakes, homebakes and speciality teas. It has a lovely friendly atmosphere and a fantastic view out across Eynhallow Sound to Rousay and Gairsay. A table at the back of the tearoom also looks directly onto an animal closure. The enclosure was empty when we visited, but held the promise of exciting animals to come!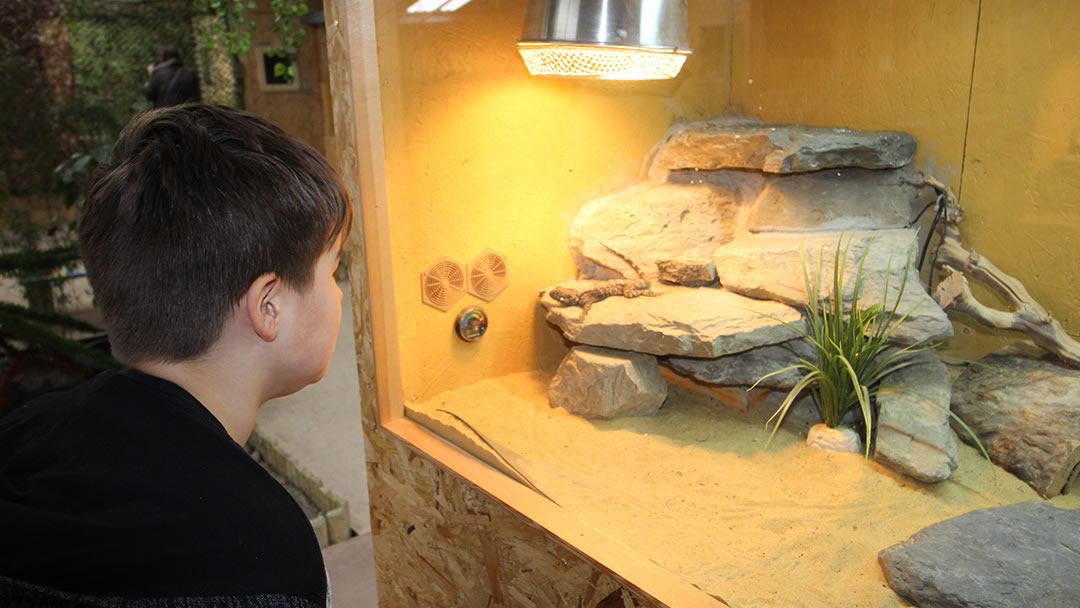 There's much to enjoy at Fern Valley and their plans for the future, with many more animals arriving soon, sound absolutely brilliant. There are many ways to enjoy the animal centre, including treasure trails, birthday parties, animal adoptions and the chance to be keeper for a day. For information on this, and most importantly, to check opening times to avoid disappointment, we'd advise looking at the Fern Valley website.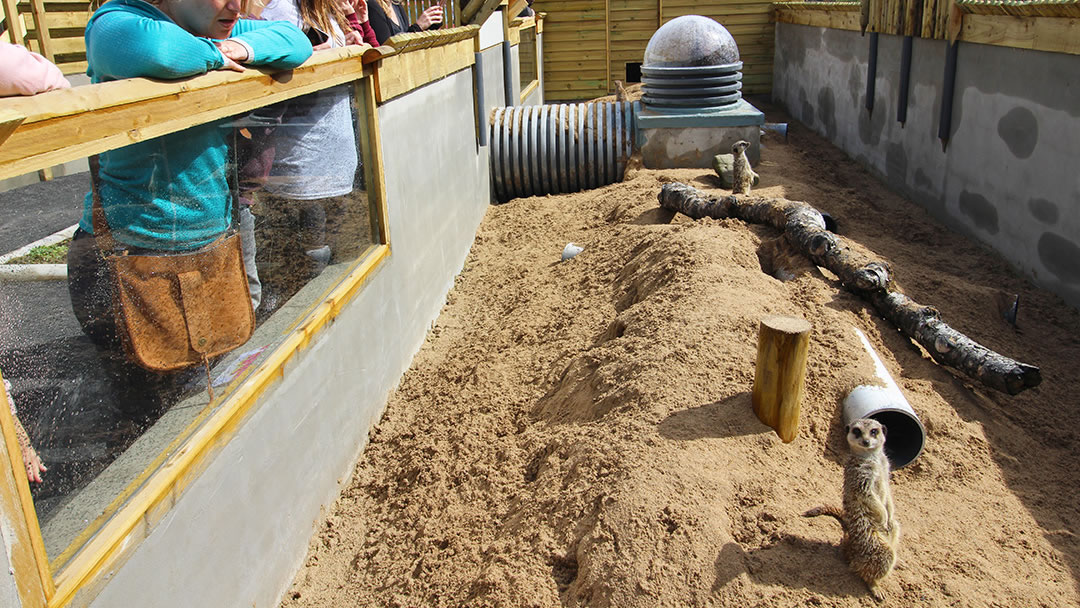 Fern Valley is a great place to take both children and adults and we'd have no hesitation in recommending both the tearoom and animal centre to residents of Orkney and visitors alike!

By
Magnus Dixon
Orkney and Shetland enthusiast, family man, loves walks, likes animals, terrible at sports, dire taste in music, adores audiobooks and films, eats a little too much for his own good.
Pin it!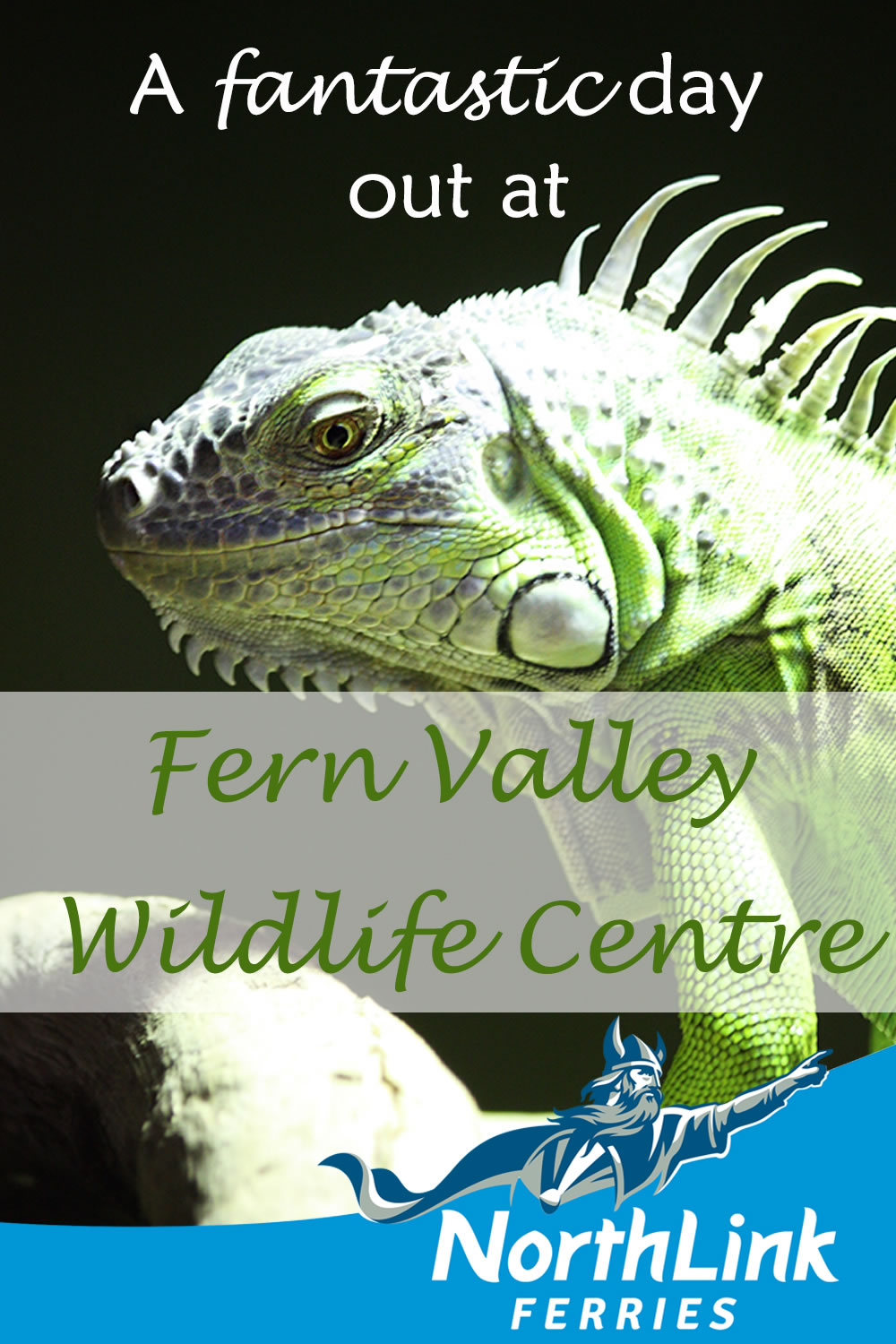 Header image: Mice in Fern Valley Wildlife Centre photo © Copyright Victoria Dixon