Getting to the art of Orkney
No wonder the Orkney islands are a magnet for artists – there is inspiration and drama on every horizon, with each season casting its own light magic.
The work of our home-grown and inward-blown talent is available to view at galleries across the isles, with an opportunity to buy if you can't quite leave these intoxicating views behind.
The work of our home-grown and inward-blown talent is available to view at galleries across the isles, with an opportunity to buy if you can't quite leave these intoxicating views behind.
Our jewel in the crown is the beautifully positioned and proportioned Pier Arts Centre in Stromness – established in 1979 to house the important collection of British fine art donated by the author, peace activist and philanthropist Margaret Gardiner. It has grown to national importance with a 20th Century collection that includes Barbara Hepworth, Ben Nicholson, Terry Frost and Alfred Wallis to name but a few.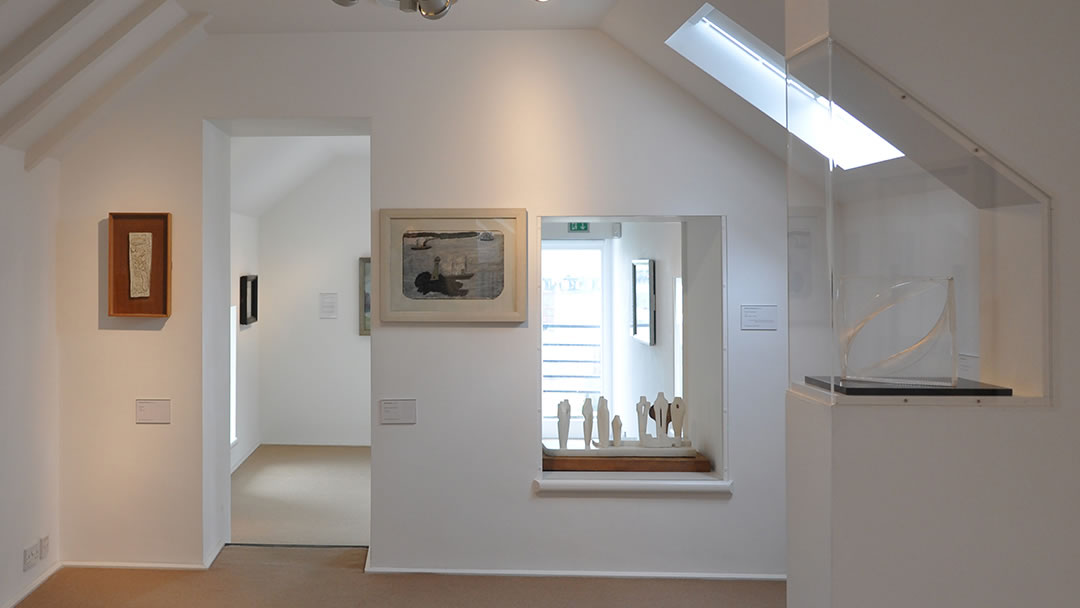 The Pier Arts Centre also houses works by some of Orkney's greatest artists, including Stanley Cursiter RA, painter to the Queen, and Sylvia Wishart FRSA. But if you are lucky enough to visit between November and January, you will be able to view the talent of all kinds of artists and amateurs at the Annual Open Exhibition which welcomes works from all islanders. I absolutely delight in seeing how many ways Orkney moves people to expression. All the works are for sale too.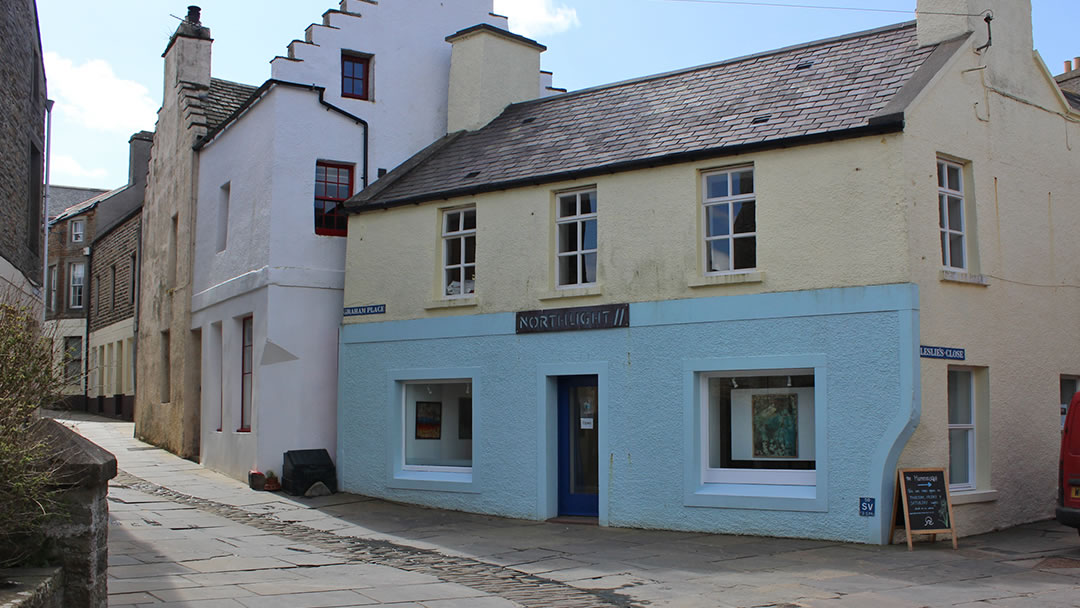 Staying in Stromness, our arts capital, you can pop up the road to Graham Place to the Northlight Gallery, an independent, non-profit, white wall exhibition space, where individuals or small groups with a creative project can apply to show their work and it is possible for visiting artists to stay in the gallery with their exhibitions. The result is a programme of rich, diverse and often edgy exhibitions to enjoy.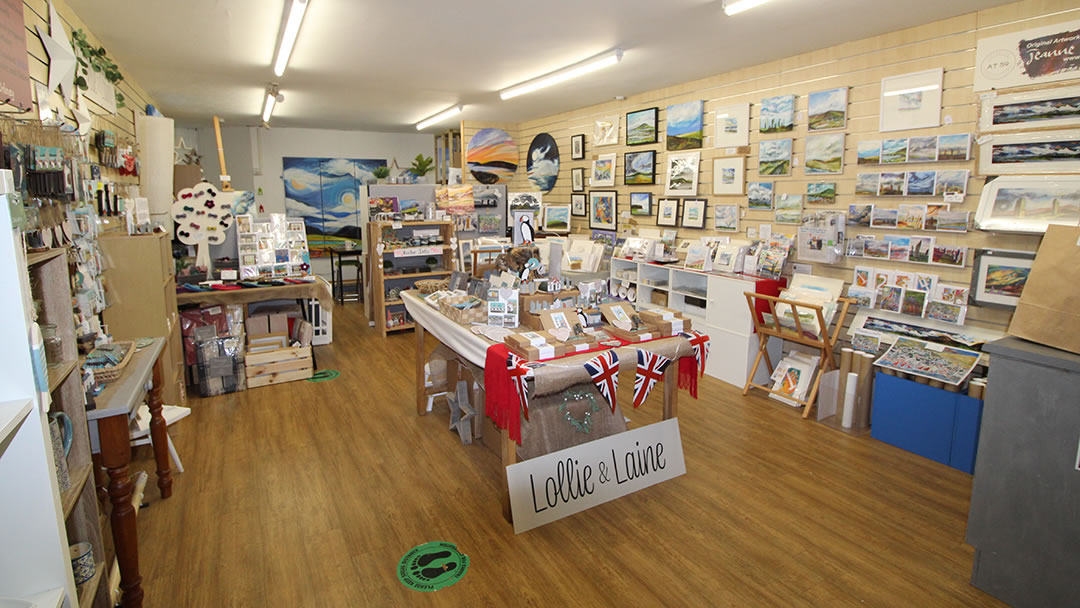 Along the way 'At 59' is Jeanne Bouza-Rose, a US-born artist whose work hums with Orkney's ancient energy having found its inspiration in nature and neolithic archaeology. Indeed Jeanne has been the artist-in-residence at the archaeological dig at the Ness of Brodgar site. She's joined in that shop by Lollie and Laine who make lovely locally-inspired arty gifts.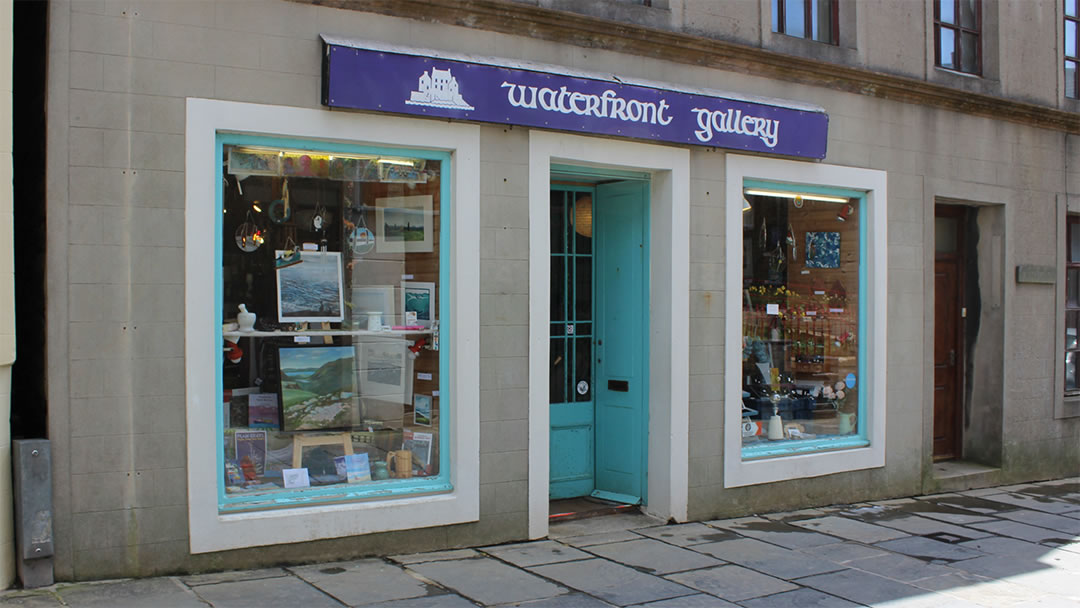 At the nearby Waterfront Gallery you will find works by many local artists in many mediums.
That might be enough art for one day…but if not, from Stromness you could take a drive or the X1 bus down to the 'linked' isle of South Ronaldsay, drinking in the views as you go. Here in the delightful little village of St Margaret's Hope – 'the hup' to local folk – nestles the small and light-flooded Loft Gallery. It provides an intimate venue for monthly exhibitions throughout the season and is a much sought-after exhibition space for Orcadian and Scottish artists working in many different media. It sits above The Workshop – a craft producers' co-operative specialising in high-quality knitwear and crafts.
If by now you need coffee, cake or something more substantial, 'the hup' will provide, with the choice of Robertson's bar and café, and The Murray Arms Hotel and Seafood Restaurant.
Back on the art trail you can find a great number of artists with their own galleries right across Orkney. Details of many are in Orkney's excellent Creative Trail booklet, available at many outlets including Kirkwall icentre, or you can download it from Orkney.com.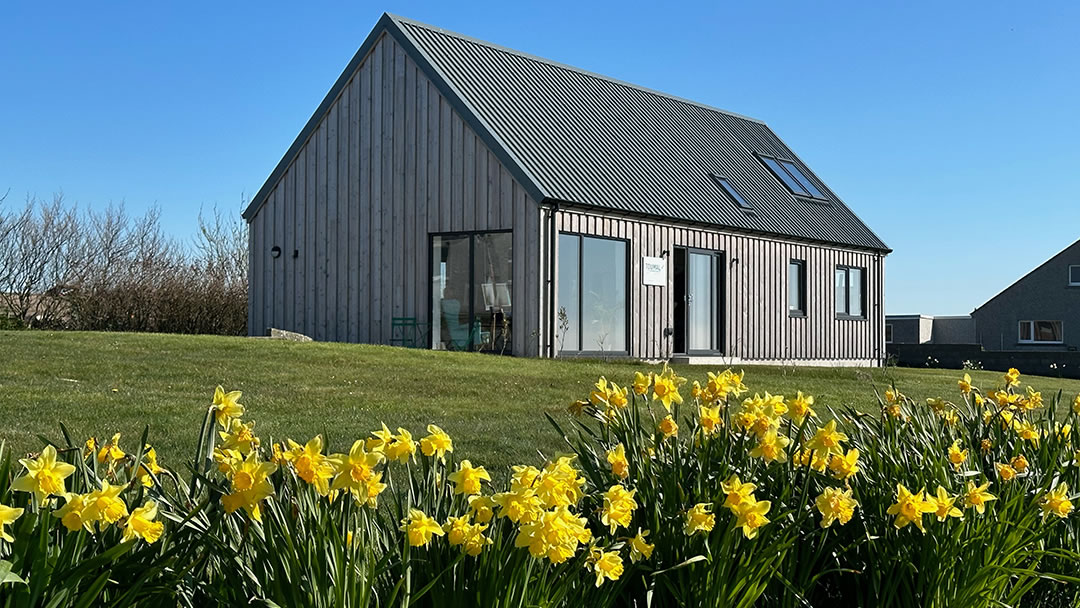 Artists such as Ingrid Grieve, who has a canny talent for capturing the mercurial moods and energy of our wild seas, open skies and rolling landscapes; perhaps her rich Orcadian blood has a hand in that. Her newly-built gallery Toumal, an old Orkney dialect word meaning 'the field belonging to the house', is the realisation of her dream to paint that finally came to be in her forties.
Visitors are welcome at her studio in Orphir, from Wednesday to Saturday between 11am and 5pm, or contact Ingrid directly to arrange a visit outwith these times.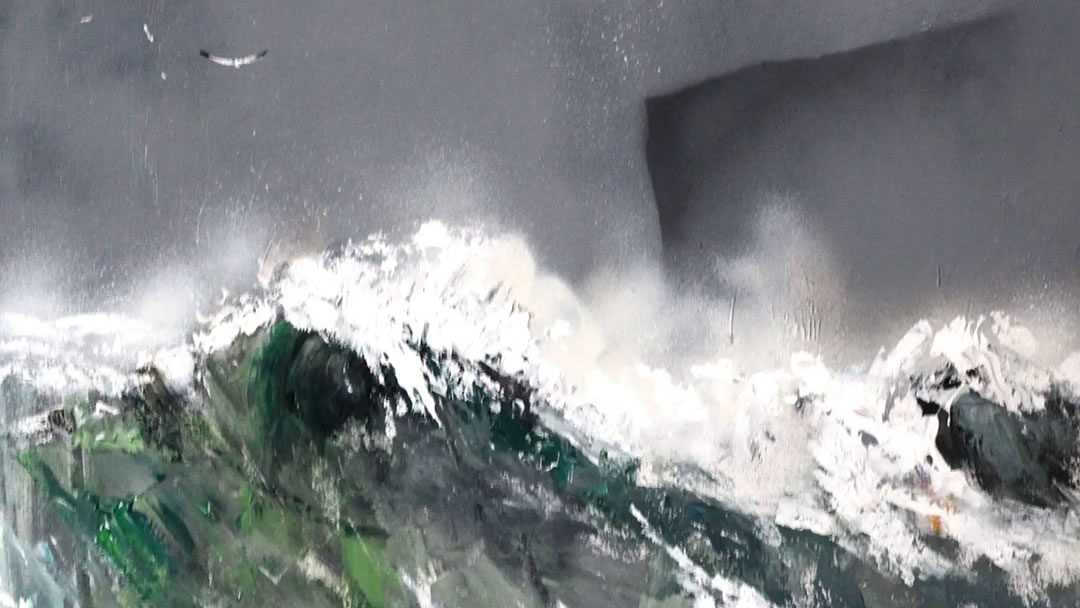 And if you are venturing out to some of the ferry-linked isles, look out for The Wheeling Steen Gallery in Westray, the Beach Gallery in Hoy (you can also book half-day creative workshops here) and Bill McArthur's The Gallery in the Nort'wa in Sanday. Search for them online and again check when they are open before heading their way.
If our artists and soul-stirring scenery have inspired you to pick up a paintbrush or palette knife yourself, you can find art supplies at No 25 in Kirkwall. Who knows – it could be the start of a long and beautiful Orkney relationship!
Contacts

By
Cheryl Chapman
Cheryl has been writing and editing for more years than she cares to mention! She cut her professional writing teeth in journalism, worked in PR and marcomms and has written and edited newspapers, magazines and websites. Find her at
www.writeacrosstheboard.co.uk
Pin it!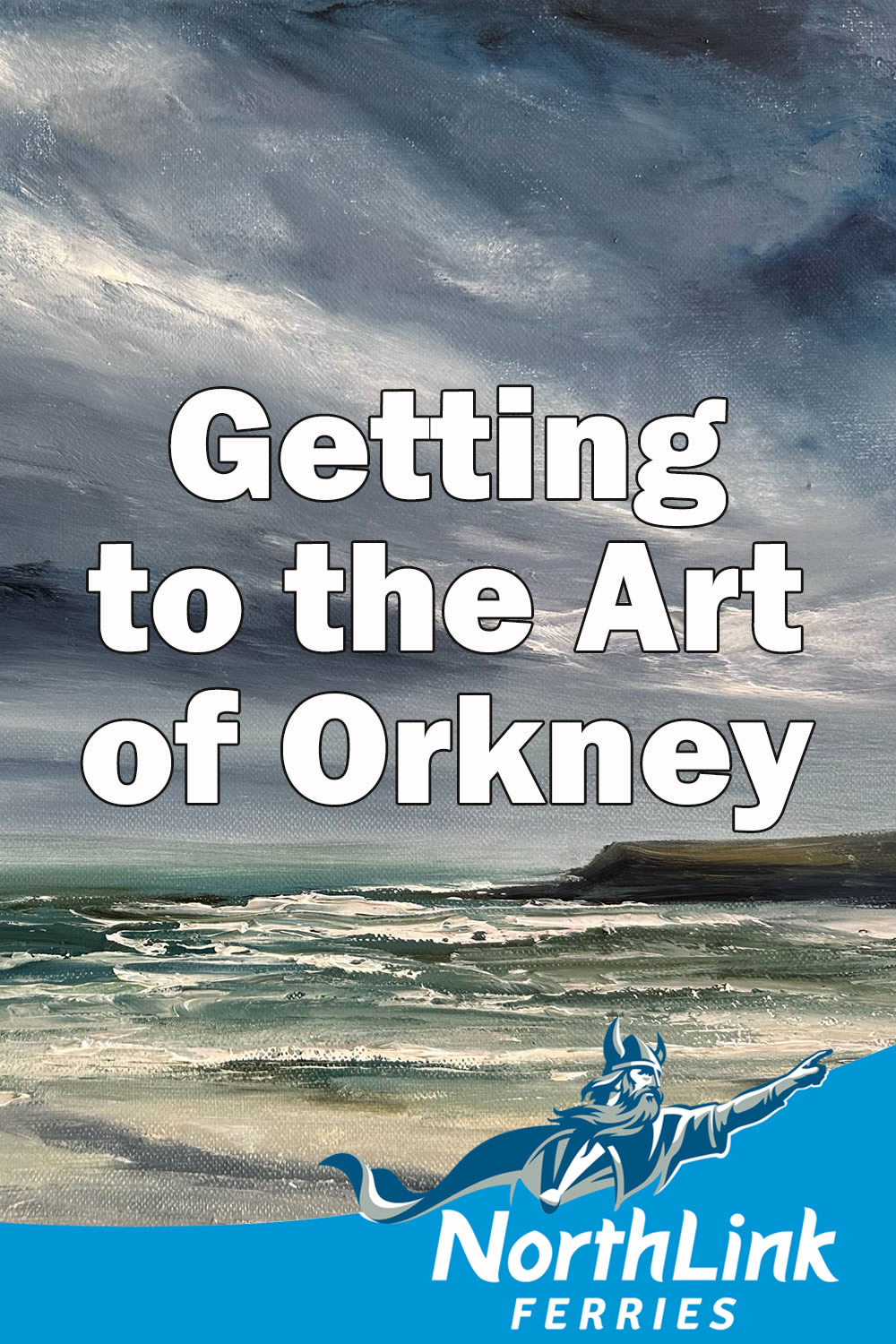 Header image: Bay of Skaill, North by Ingrid Grieve image © Copyright Toumal Art Studio