Crafting J.Gow Rum: an interview with Collin Van Schayk
Located close to the Italian Chapel on Lamb Holm, VS Distillers are an exciting new company creating bottles of hand-crafted rum, named after Orkney's pirate, John Gow.
"If you're not a whisky drinker and more into mixed drinks (or if you drink more mainstream rums) then I would suggest trying the Spiced Rum with Ginger Beer first."
NorthLink were pleased to speak to Collin Van Schayk, who started the business aged just 27 and spoke passionately about distilling Scottish rum and the story of VS Distillers so far.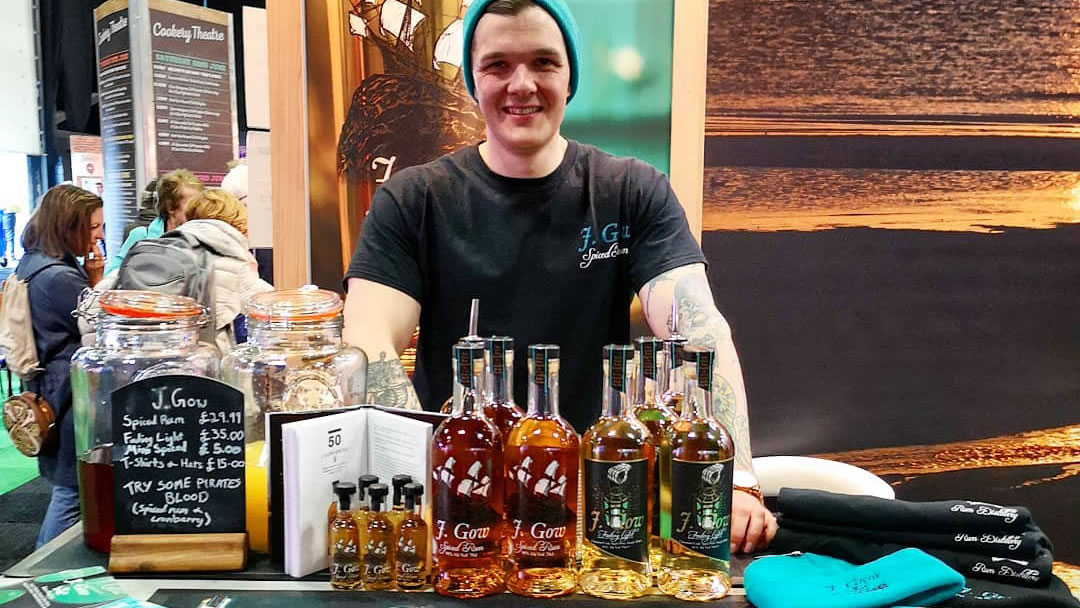 Q. What was the inspiration behind J. Gow rum? How did you come up with the business idea?
A. I like rum! That was the main reason behind it. I've always wanted to start my own business and I worked for my dad's company (Orkney Wine Company) making wine for many years and that is fairly similar to the rum-making process. We were toying with the idea of perhaps doing something else and there was a great opportunity with the space of the building that we had at Lamb holm which was too good to pass up. We split the building and started the company and just went for it!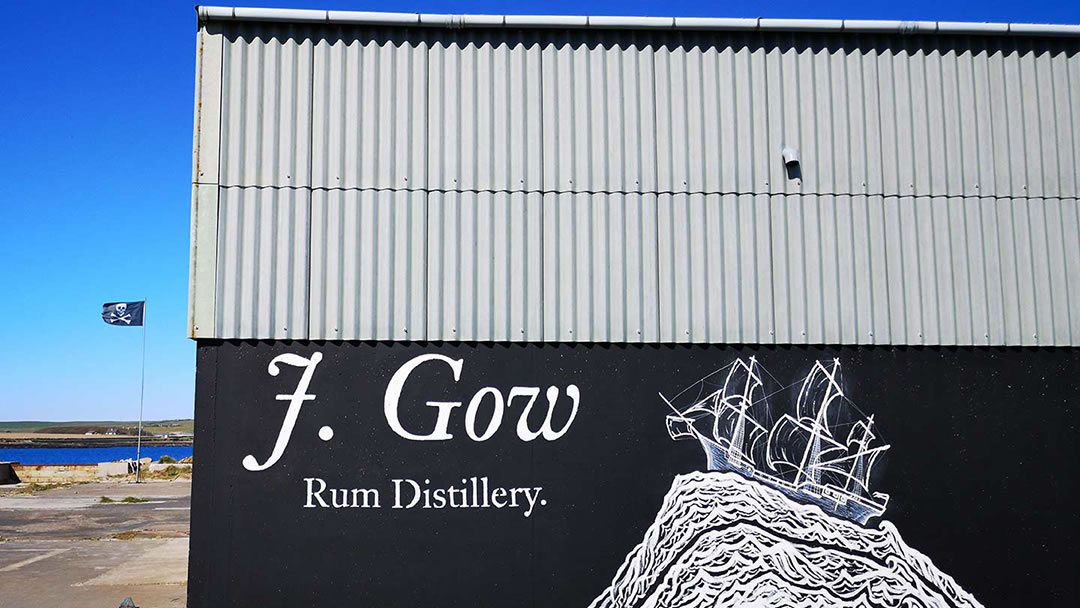 Q. How did you decide upon the name for your rum?
A. Well, pirates are traditionally associated with rum and so naming it after Orkney's very own pirate made a lot of sense.
John Gow grew up in Stromness, and he became a pirate after leading the mutiny of the Caroline in 1724. In the ship, renamed Revenge, Gow and his crew committed acts of piracy in the waters surrounding Spain, France and Portugal, before heading home to Orkney. Though Gow and his crew assumed an air of respectability in Orkney, the authorities caught up with them and they fled. Eventually Revenge was captured off the island of Eday, and Gow was sentenced to death by hanging just a year after becoming a pirate. He had to be hung twice, after the rope snapped the first time.
The story is well known in Orkney, and so our rum ties in nicely with Orkney history and the seafaring traditions associated with the drink!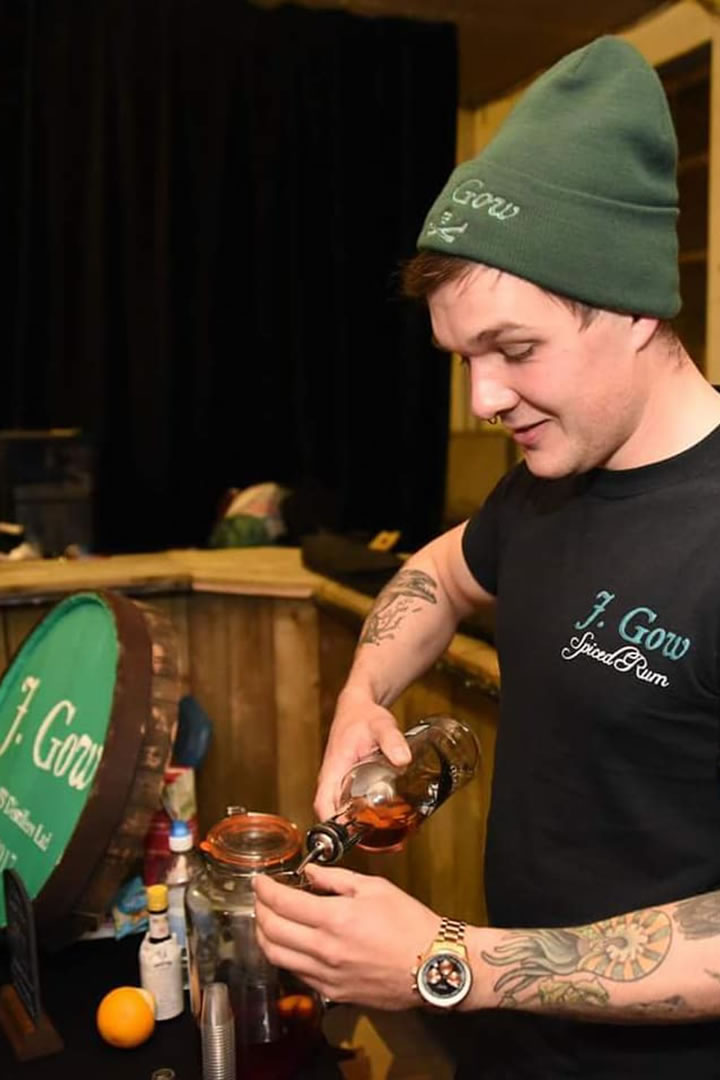 Q. Do you have a favourite drink?
A. My favourite drink is probably a Rum Manhattan, in which you use rum instead of bourbon. It is two parts rum, one part vermouth and bitters and you garnish it with a twist of lemon peel and a cherry. It's like a dry, old-school cocktail.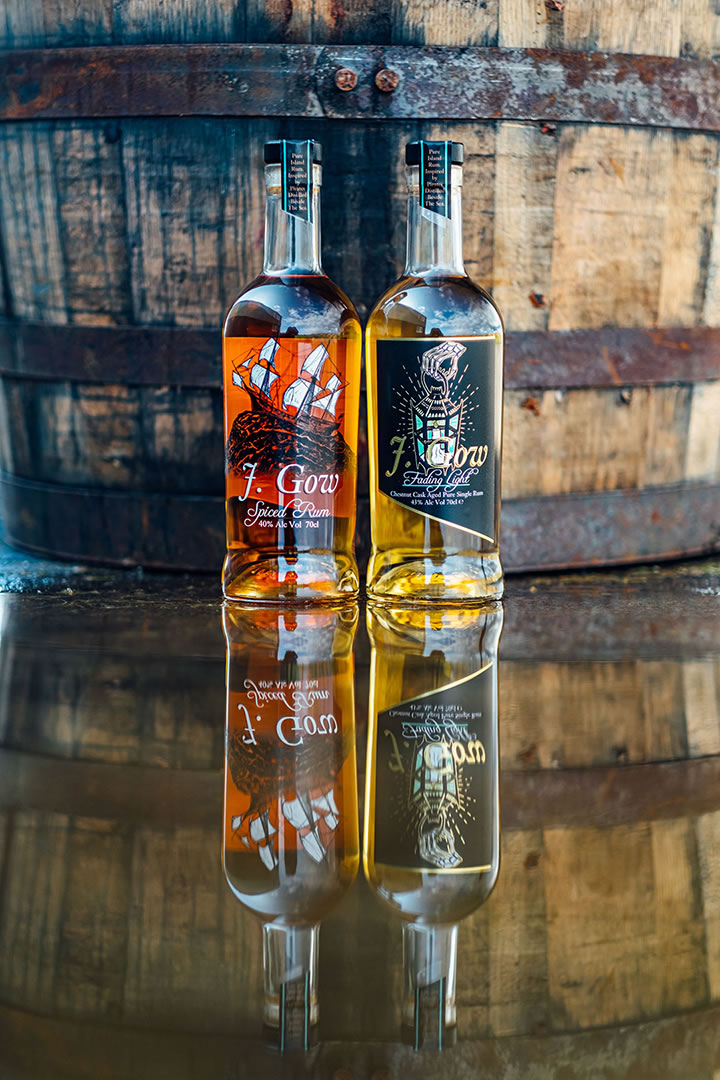 Q. What mixers would you recommend to go with your Spiced Rum?
A. Ginger beer is probably the best mixer to go with it. We won the trophy for the Rum and Ginger Beer category in 2018 at IWSC (International Wine & Spirit Competition) and it just works incredibly well with it.
Cloudy apple juice or cranberry juice are also recommended mixers, surprisingly. They both work really well as straight mixers with the rum, so you don't have to make fancy cocktails with them.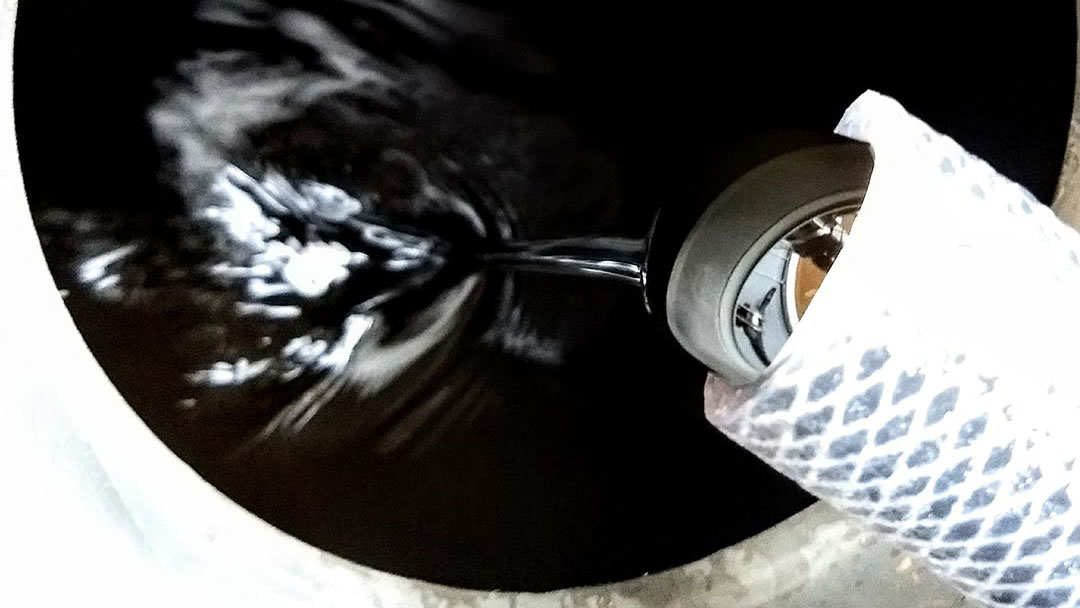 Q. Could you describe the rum-making process?
A. Molasses goes in and rum comes out. We have to import the molasses because you can't grow sugar cane in the UK and that's the only universal rule with rum that is currently being enforced. It has to be made from cane or by-products of cane such as molasses. Obviously we can't get fresh sugar cane here; molasses is far easier to import.

Then you mix it with water, yeast and nutrients and you ferment it for 7-14 days; however this is dependent on which rum we are making; we have slightly different recipes for each! It is distilled 2 or 3 times depending again on which recipe we are making.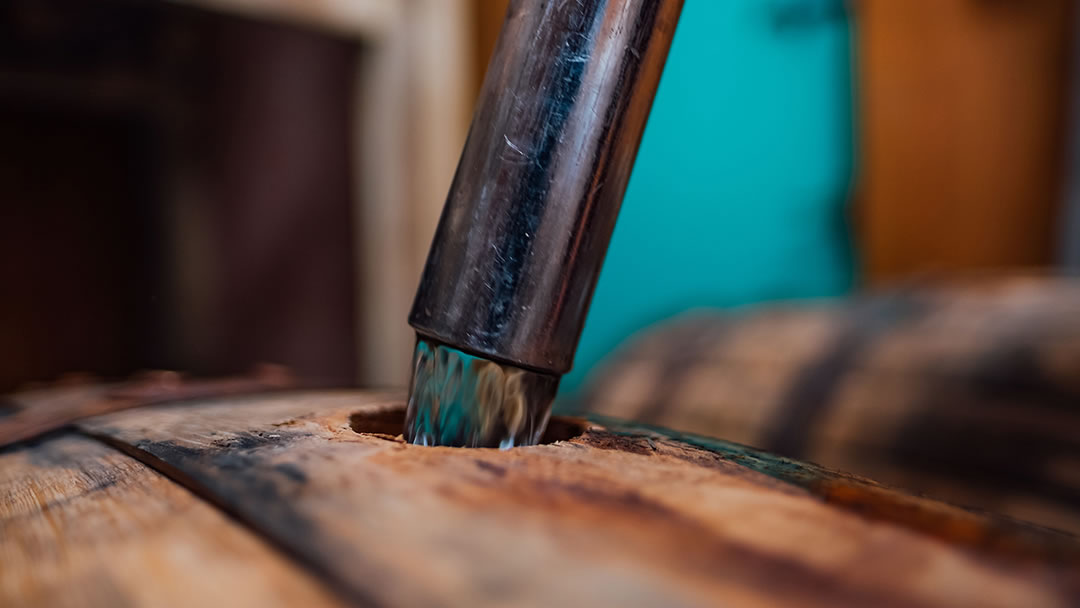 The first distillation is just a 'stripping run'; just extracting all the alcohol. So the mix goes from 8% alcohol up to about 30%. Then it's distilled again in the final run to either around 58% or 65%; again it depends on the rum we are making. Then after that you need to mature it. Even the Spiced Rum is aged for a minimum of about a year. We infuse the spices after the distillation; this is the best way to do it.
A lot of experimentation, on a tiny scale, goes into finding the right flavours for the rum. We find out what does and doesn't work through trial and error. Once we find what works we upscale it and this is the tricky part. We know the flavour we are going for, so it's just a case of getting there.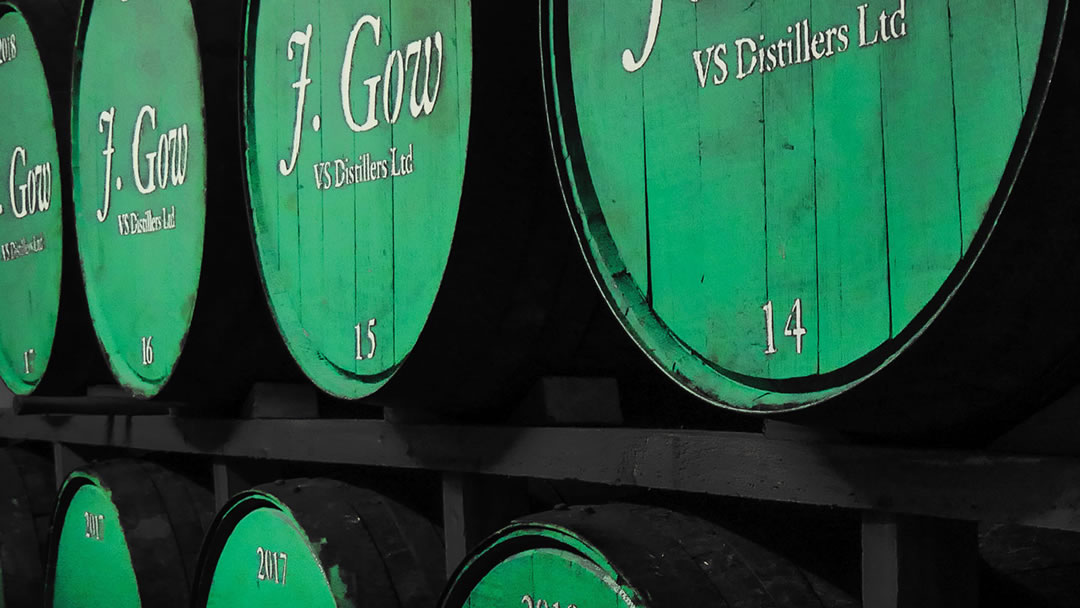 Q. We see that you have some awards for your Spiced Rum and Ginger Beer, Well done! What's your secret?
A. Don't be afraid to try new ideas; that one rule that I go by. The other is to give it time, because a lot of the flavours will take time to marry together. If it doesn't taste right straight away sometimes it just needs to mature. The most important thing with spirits, I think, is time.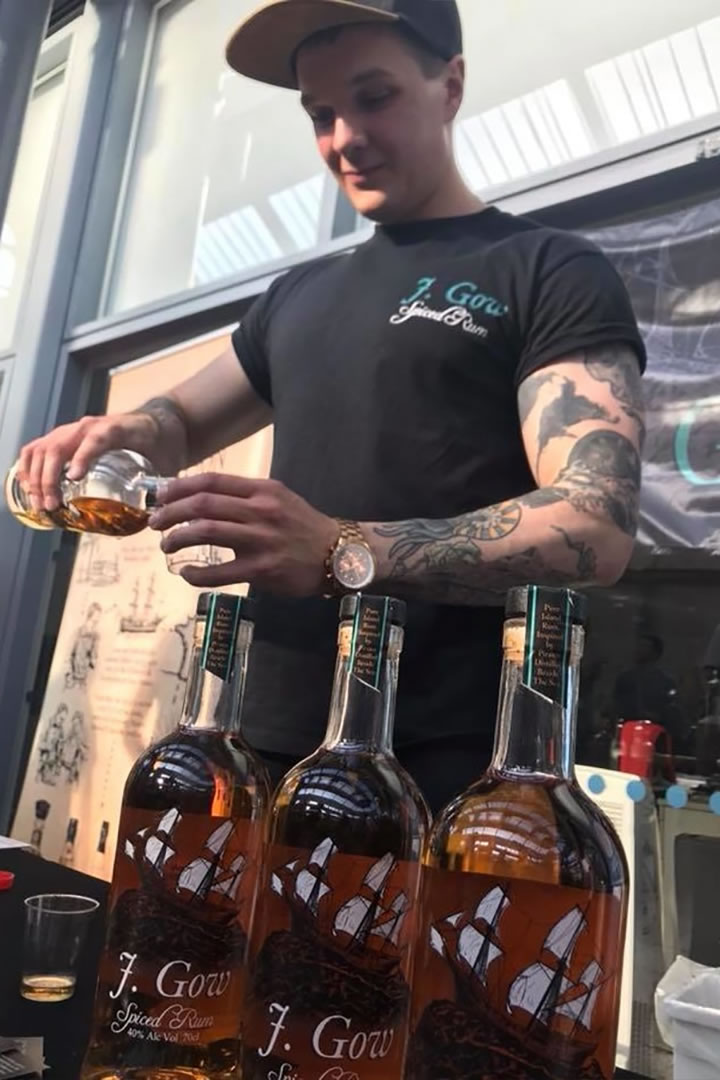 Q. For those who have never tried a drink from VS Distillers, what drink would you recommend they try first? And why?
A. If you're a whisky drinker, I would say to try the 'Fading Light' first, which is our chestnut cask aged rum. 'Fading Light' is a great rum to try straight, which whisky drinkers will be used to! If you're not a whisky drinker and more into mixed drinks (or if you drink more mainstream rums) then I would suggest trying the Spiced Rum with Ginger Beer first.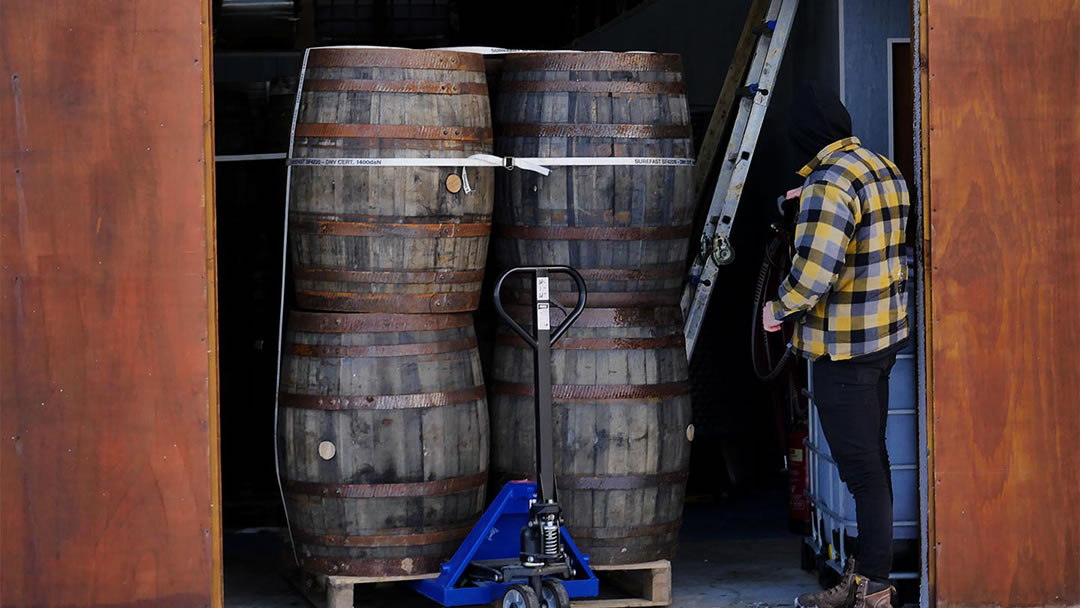 Q. What would you say are the most challenging and rewarding parts of your job?
A. Every day is different; I think that's the best thing about it.
Some days you're making wash, some days you are distilling, and other days you are bottling. Most of the time you are labelling; this is something we still do by hand.
I do the majority of work myself and my dad still helps with bottling and casking (filling barrels – this is definitely a two man job.)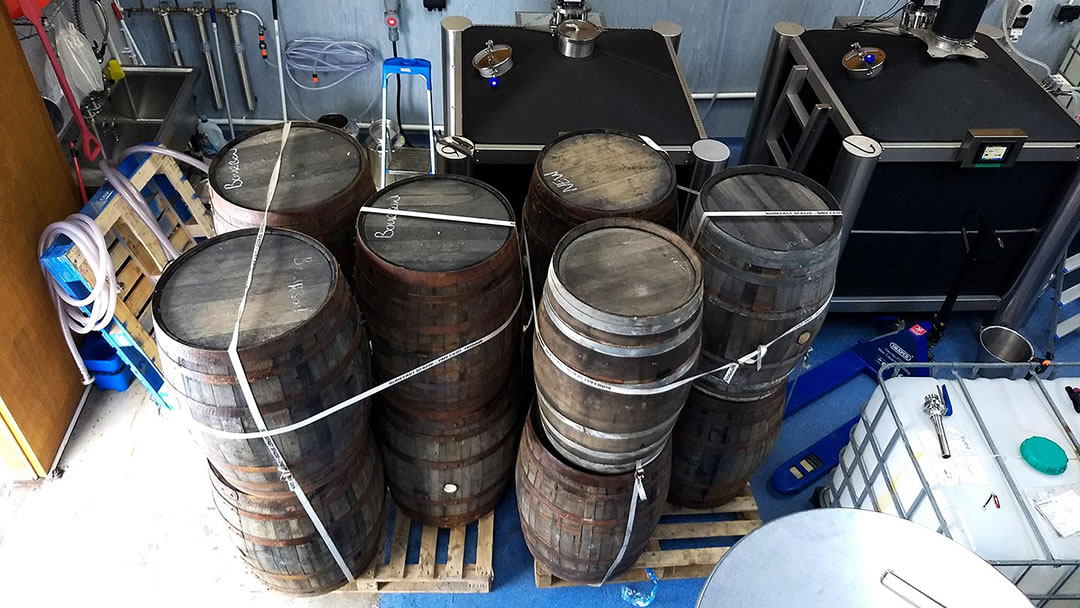 Then sometimes we travel to shows over the country, offering samples and selling the rum to people face-to-face, with I enjoy immensely.
Some days you have to draw the labels or come up with new designs for products or run the website. So there's always plenty to do and there are always challenges.
With regards to the labelling; I drew the designs on the labels myself. I'll come up with an idea, and then draw it (probably a million times!) until it looks right.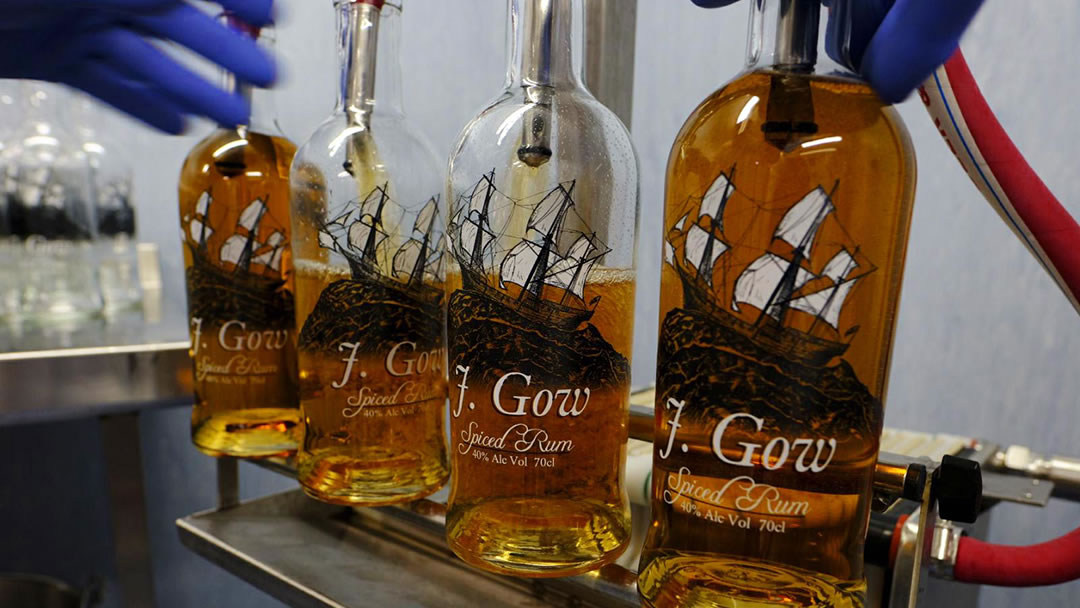 Q. What's next for VS Distillers? Can we look forward to more delicious drinks in the near future?
A. The biggest thing to look out for is that we are now focussing on our older-aged rums. So we hope to produce 8 year old and 12 year old rums, but obviously that takes a lot of time!
The more aged a rum is, the more phenols and chemical compounds are extracted out of the wood. Shorter chain esters will form into longer chain esters so you get more complex flavours; it helps to mellow the drink out and add depth to it.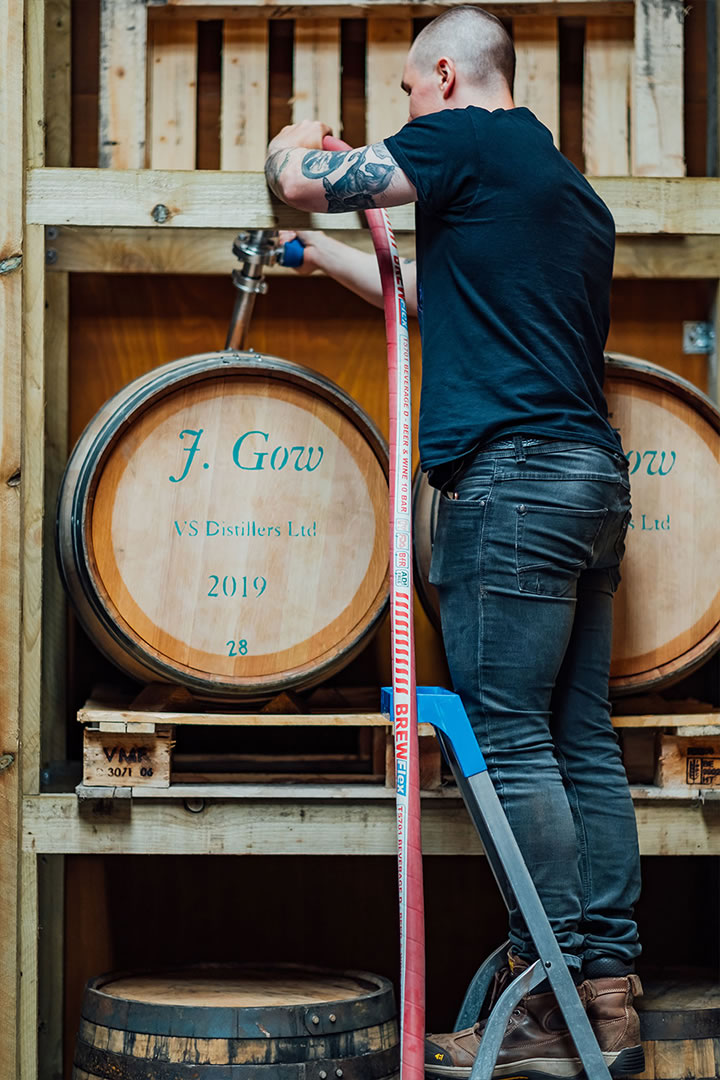 In two years' time, in 2021, we will hopefully see the first release of our standard oak aged rum; a mix of ex-bourbon and new oak casks. It will be a minimum of 3 years old when it is released.
From there we want to do 8 year old and 12 year old rums and produce some casks for single barrel releases. This year we are just going to build up stock and keep filling casks and essentially wait. However I'm looking forward to getting into the older aged rums soon!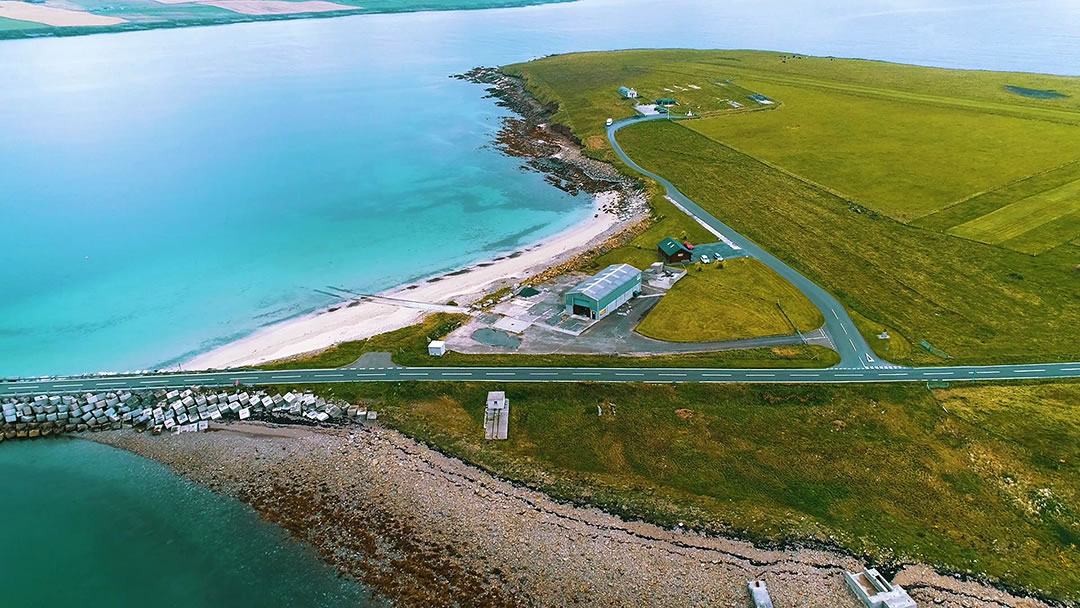 J. Gow Rum can be purchased on board NorthLink ships and in the shops throughout Orkney and Scotland. VS Distillers Rum can also be bought online at https://www.jgowrum.com/

By
Hannah Richards
A University graduate from New Zealand with strong ties to Orkney and the East Coast of Scotland. Hannah enjoys discovering new places and is looking forward to travelling around Europe. She has great appreciation for history, music and art.
Pin it!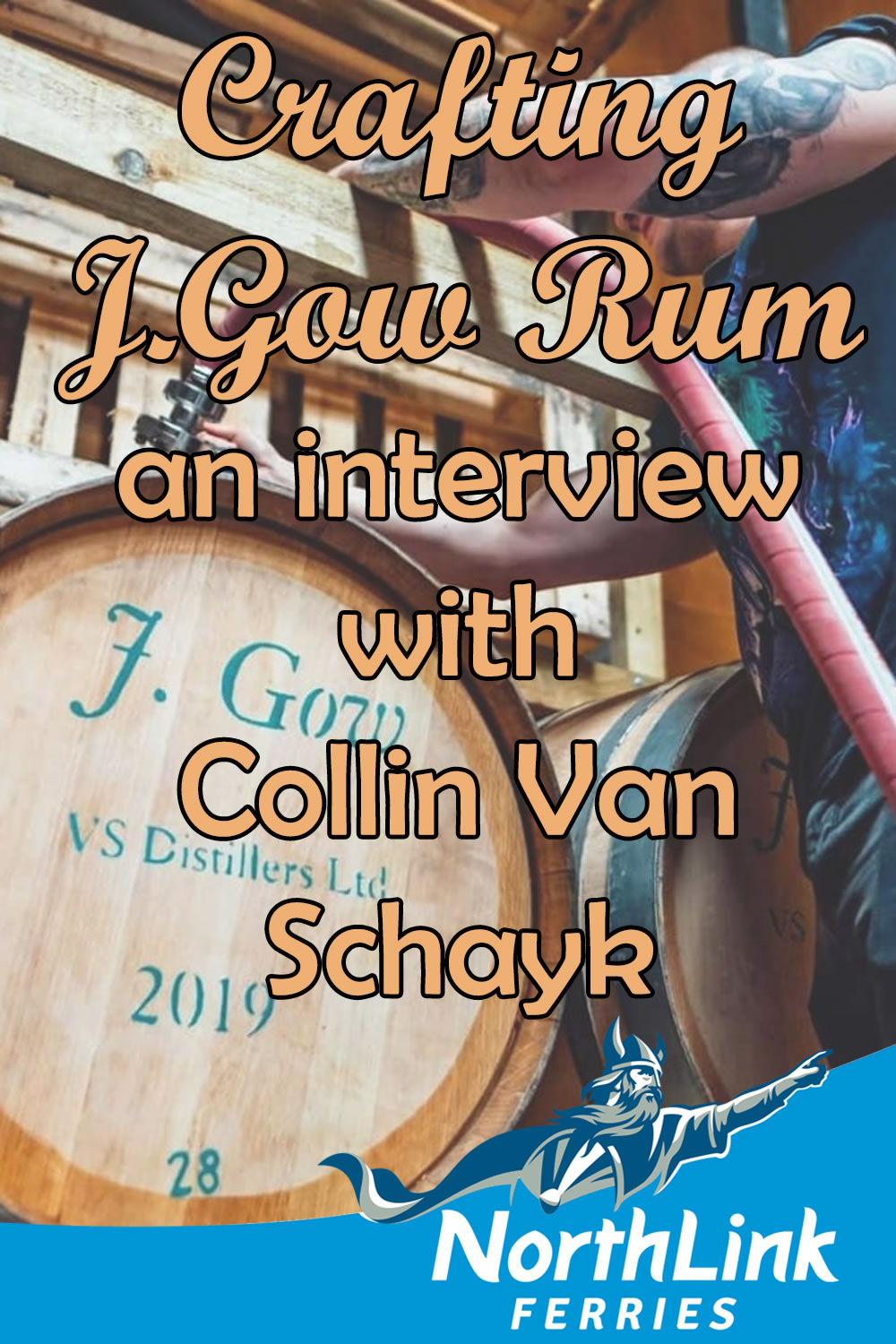 Header image: Collin Van Schayk and J. Gow spiced rum from Orkney photo © Copyright VS Distillers