Jewellery Designers of Orkney
When you live in a place as lovely as Orkney, it's easy to see why the islands attract so many writers, artists and makers to its shores. There is inspiration to be easily found just outside your front door! In recent years, the Orkney craft industry has developed a reputation for producing many talented designers of beautiful and unique jewellery.
Influenced by the history and landscape of the islands, they combine traditional manufacturing techniques with a progressive approach to design.
Read on to find out what inspires these amazing people!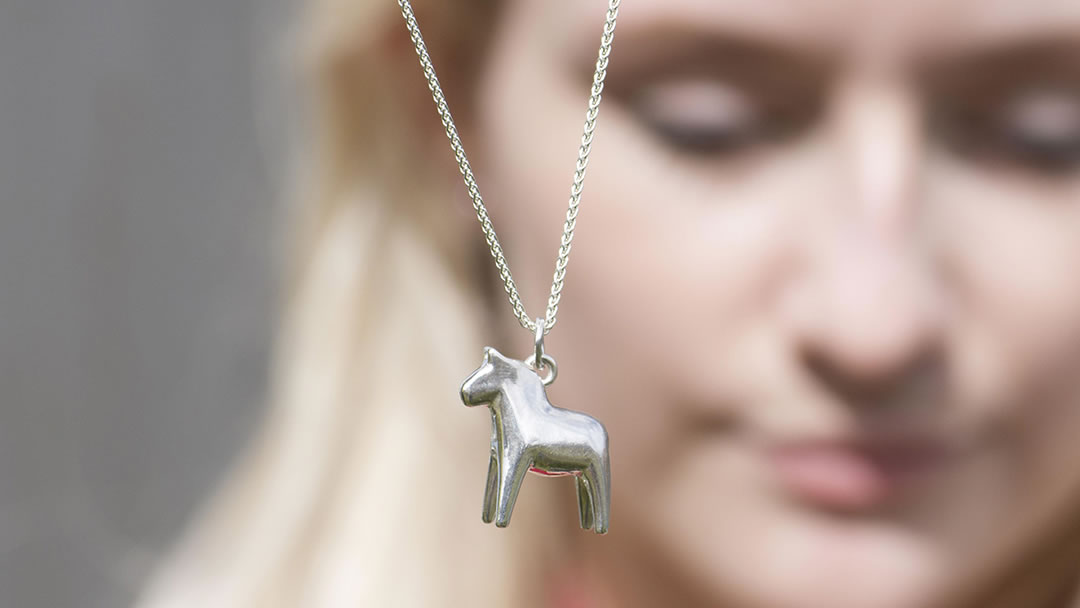 Alison Moore Jewellery
Alison Moore's inspiration comes from many different sources – childhood memories, walks on the beach, moods, emotions, and the textures, forms and colours of nature. She has a background in geology so gemstones feature strongly in her work. Her studio shop can be found in Dounby.
https://www.alisonmoore.co.uk/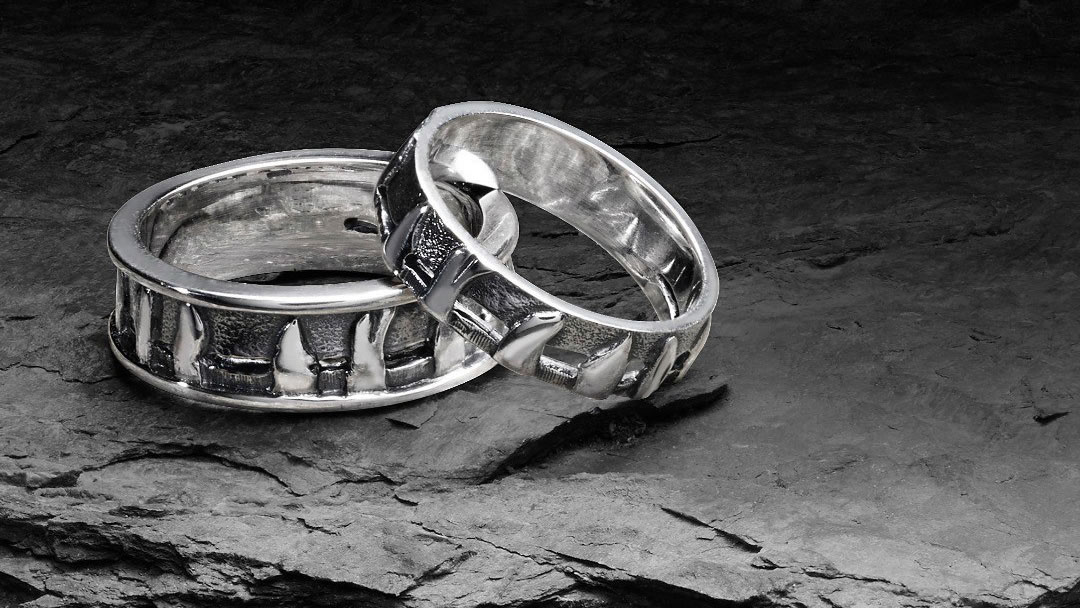 Aurora Jewellery
Aurora Jewellery captures the essence of Orkney within a range of handmade collections influenced by the history and landscape of the islands. They combine traditional manufacturing techniques with a progressive approach to design. The Aurora Jewellery workshop overlooks magnificent Scapa Flow and shops can be found in Kirkwall, Lerwick and Thurso.
https://www.aurora-jewellery.com/
Celina Rupp Jewellery
Celina Rupp lives in Holm and creates beautiful hand crafted pieces inspired by the breathtaking landscape and dramatic seas of Orkney. Bird prints in the sand, moonlit shores, the Italian Chapel, Viking longships, selkies and standing stones also play a large part in Celina's lovely designs.
http://www.celinaruppjewellery.co.uk/
Fluke Jewellery
Fluke Jewellery founder Roger Philby has a passion for wildlife and for everything that lives in the sea. These (whales, hares, owls, starfish and groatie buckies) are the inspiration for many of the pieces in their collections. All of the jewellery is created by hand from design to finished piece, in their workshop in Burray.
http://www.flukejewellery.com/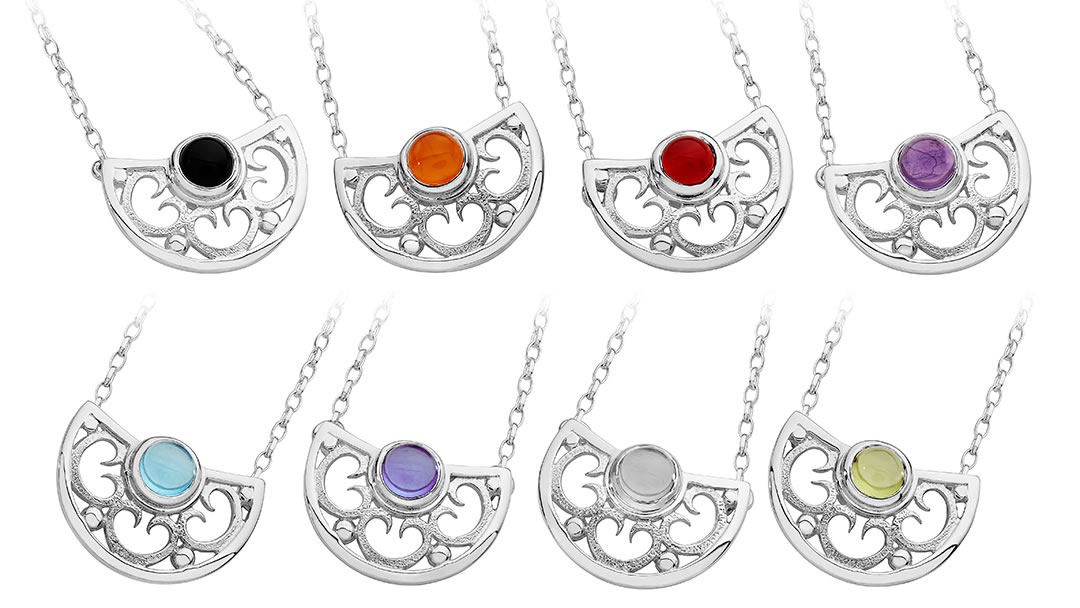 Karen Duncan Jewellery
For inspiration Karen Duncan draws on historic and landscape features around her. Her beautiful jewellery collections such as Blocks, Glimps Holm, Solar and Willow are a unique and striking take on Orkney shapes. Karen crafts her own designs and makes commission pieces from her workshop in Burray.
https://www.karenduncanjewellery.com/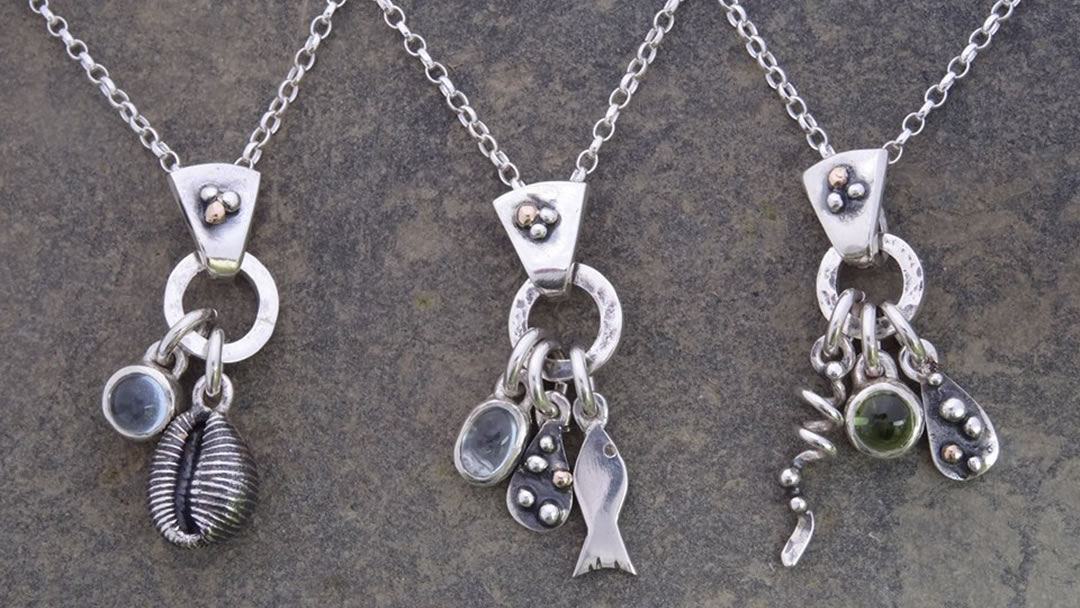 Marion Miller Jewellery
Originally from Sweden, Marion finds inspiration in the sea, shore and sky, which are constantly changing and providing endless design ideas. Her quirky, lovely handmade pieces are made in her Stronsay workshop and feature hares, owls, seaweed, puffins, groatie buckies, waves, fairies and seaglass!
http://www.marionmillerjewellery.com/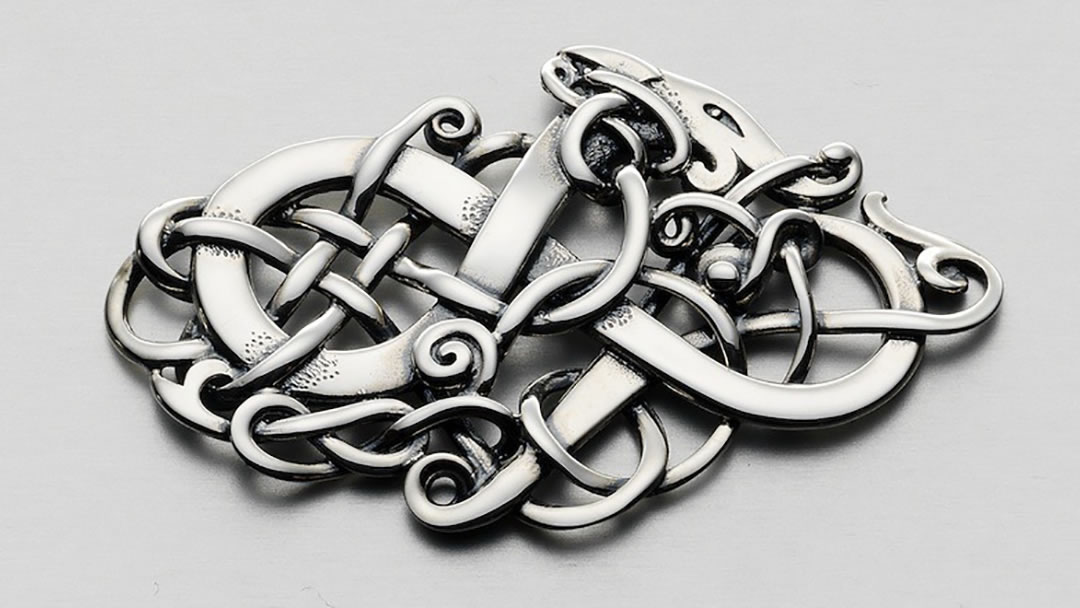 Ola Gorie Jewellery
Ola Gorie explores her Celtic and Norse heritage to find inspiration for stylish, wearable, modern jewellery. Her Kirkwall shop was founded in 1960 in the shadow of St Magnus Cathedral. The Ola Gorie jewellery range features inspirational contemporary designs as well as traditional classics and is made in Orkney by a dedicated team of craftspeople.
https://www.olagoriejewellery.com/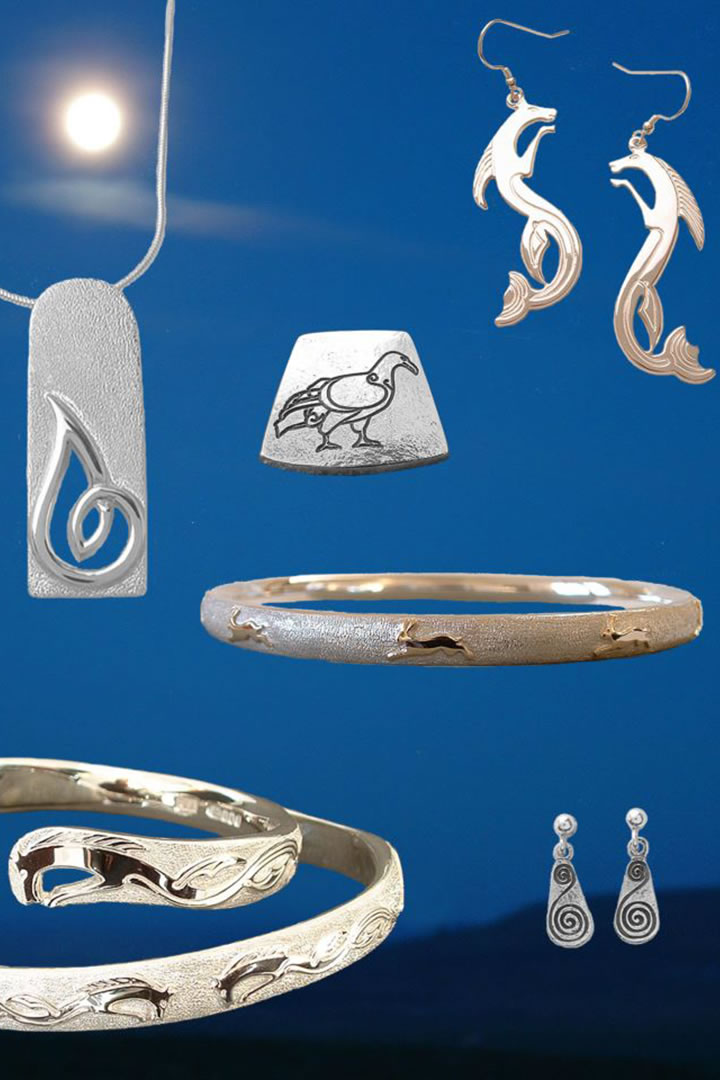 Orkneyinga Silversmiths
Orkneyinga Silversmiths are Kevin and Liz Allen, who design and make silverware and jewellery in their Marwick workshop. They have been working together for over 28 years and have over 20 stunning handmade ranges which are influenced by the Orkney landscape, its history and its wildlife.
http://www.orkneyinga.co.uk/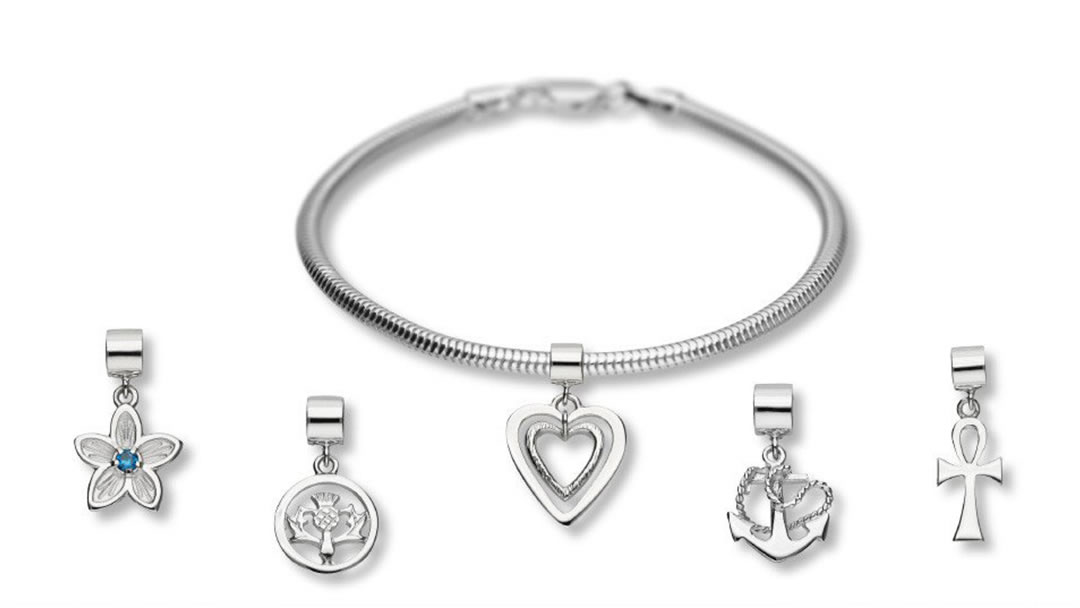 Ortak Jewellery
Ortak is a newly re-established jewellery company, drawing inspiration from Orkney and Scotland's history and landscape. As well as beautiful new ranges, Ortak offers designs from the much-loved back catalogue of jewellery. Ranges such as Viking runes, Ring of Brodgar, Happy Valley, and Charles Rennie Mackintosh are available; hand-crafted in Kirkwall, Orkney.
https://www.ortak.co.uk/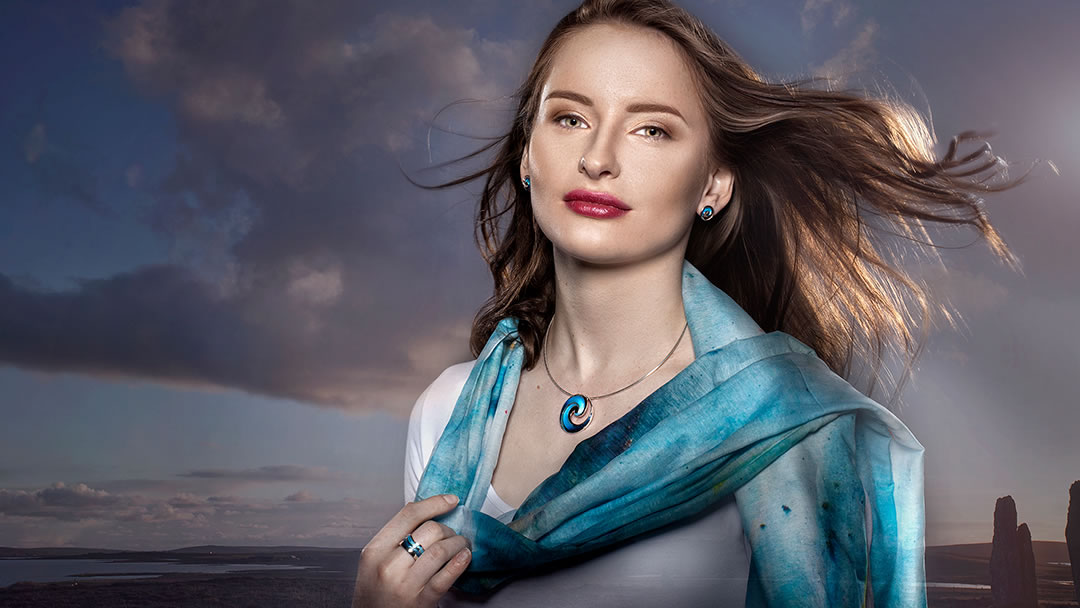 Sheila Fleet Jewellery
With a passion for her island environment, Sheila Fleet creates her original designs reflecting nature's sea, sky and landscape colours. Orkney's history and folklore also provide inspiration. The popular Pentland range is modelled above by Brogen Moffat. Sheila Fleet Jewellery is a family run business. Shops are located in Kirkwall, Edinburgh and Glasgow. Visit the Tankerness Workshop to see the jewellery being hand-enamelled.
https://www.sheilafleet.com/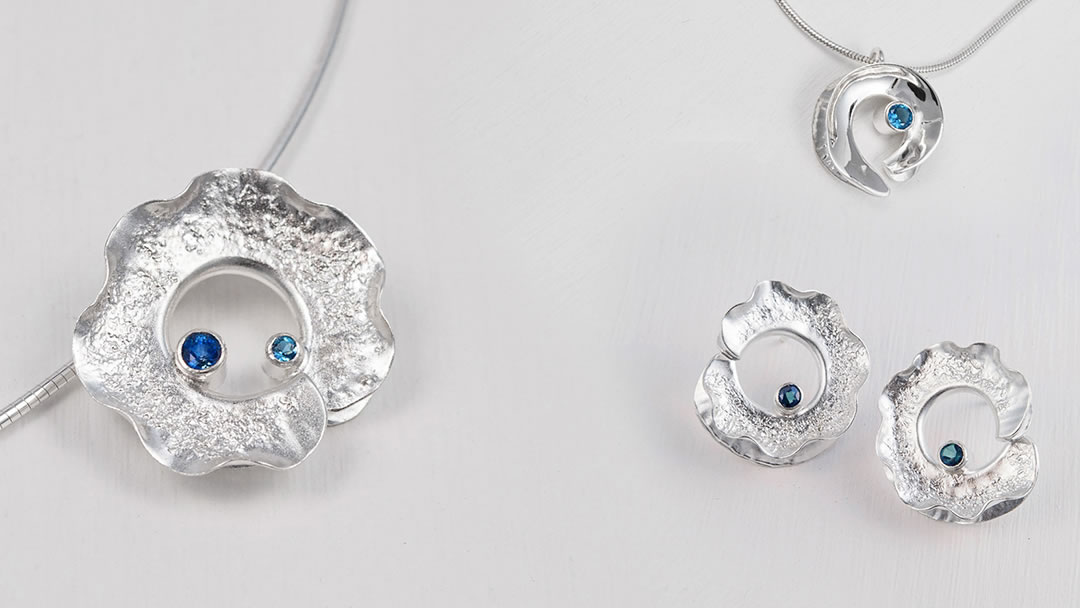 Zoe Davidson Jewellery
Zoe Davidson is inspired by the seas and coastlines around Orkney. The shear shapes and colours of the waves drives the creation of dynamic jewellery in her Stromness workshop. Many pieces are created by hammering and heating metal, folding it continuously to reflect the curves and rippled texture of the sea.
http://www.zoedavidsonjewellery.co.uk/

By
Ruby Merriman
Volleyball-playing, adventure loving Orcadian who studied in Edinburgh, lived in New Zealand and Singapore, and is enjoying being home.
Pin it!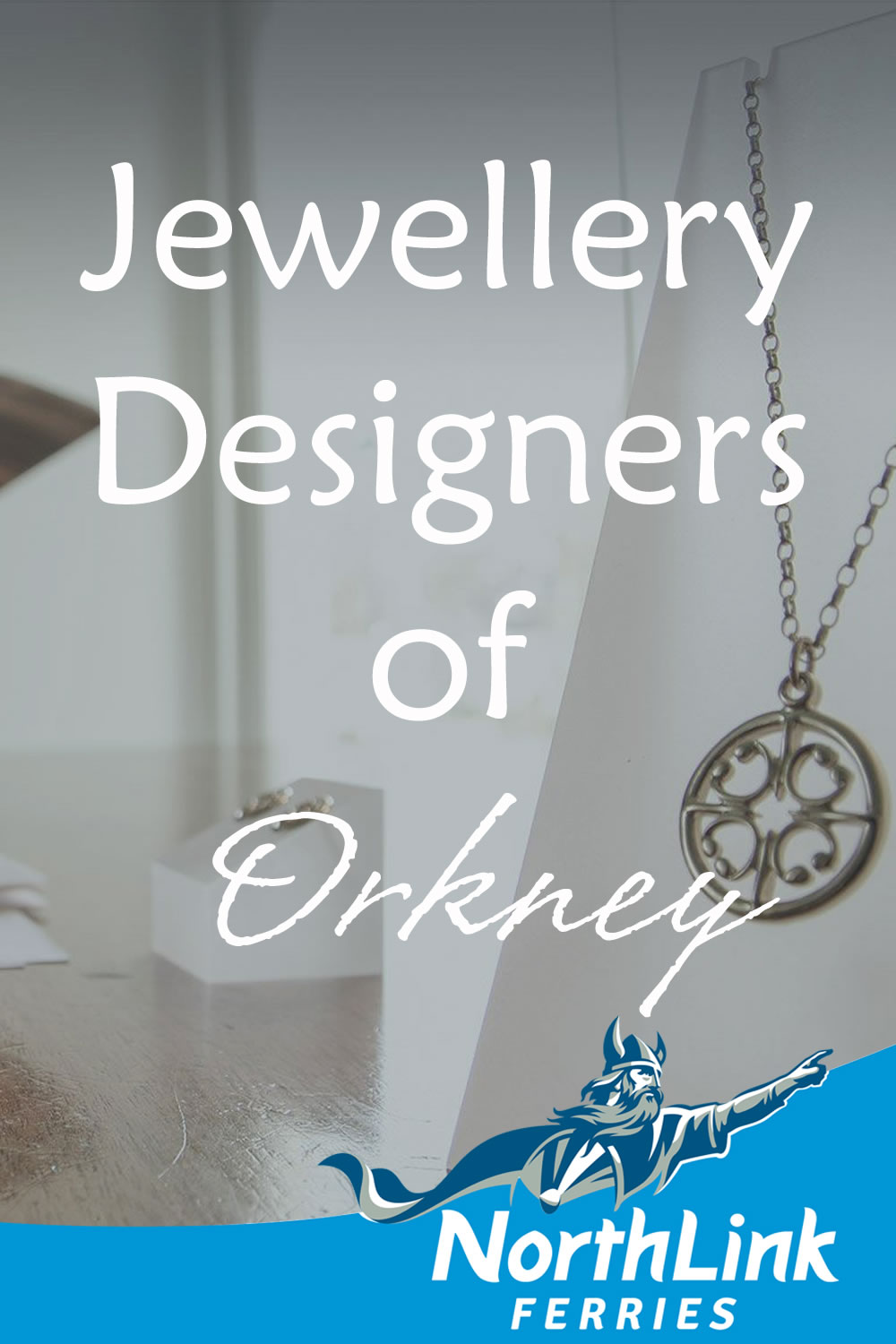 Header image: Making Orkney Jewellery photo © Copyright Charles Tait