The Junior Inter-County competition between Orkney and Shetland
The two archipelagos of Orkney and Shetland, it would seem, are naturally drawn to one another in terms of friendships and rivalries.
The Island group with the highest score will take home the coveted Stuart Cup (named after Tom Stuart, Shetland's Chief Constable in 1947 who contributed the trophy).
Nowhere is this more evident than in the annual Junior Inter-county sports competition!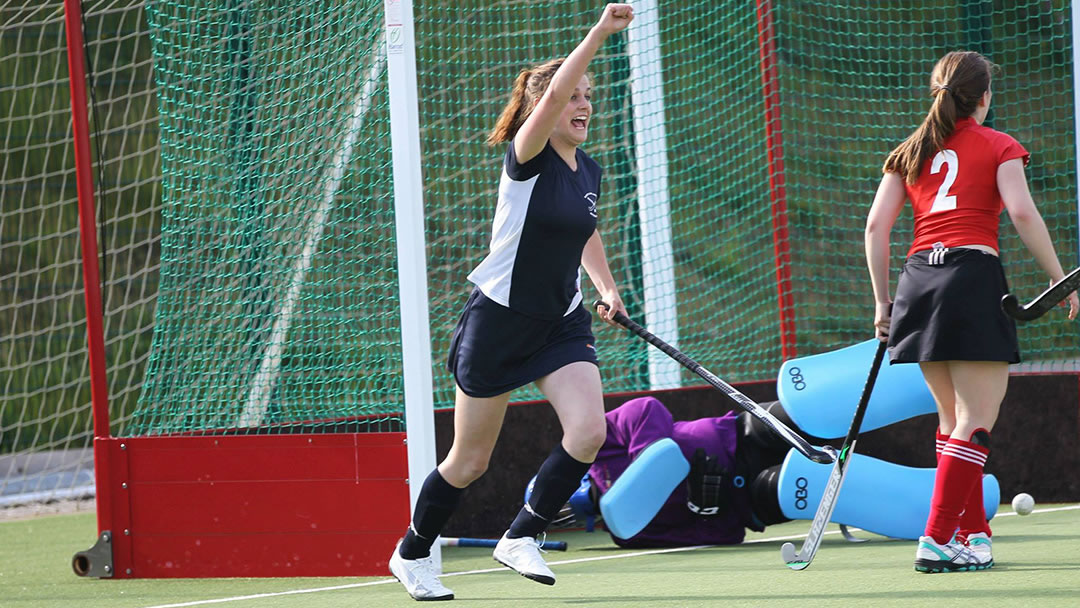 Begun in 1947, this competitive yearly fixture between Orkney and Shetland youngsters has included over 3250 competitors and has been cancelled only once. Junior Inter-county has a special importance to young Orcadians and Shetlanders, who are now cheered on by parents and grandparents who also took part once and also formed lifelong friendships with their island neighbours.
In the post war years, there was a need to revitalise communities, and Alex Doloughan, County Youth Organiser for Orkney had a bright idea for young folk. He decided that a sports competition would be a constructive outlet for youthful energies. There were already adult sports competitions between Orkney and Shetland and it was thought that a junior competition would help foster the same inter-island relations. Travel out of Orkney was the stuff of dreams for young Orcadians in 1947.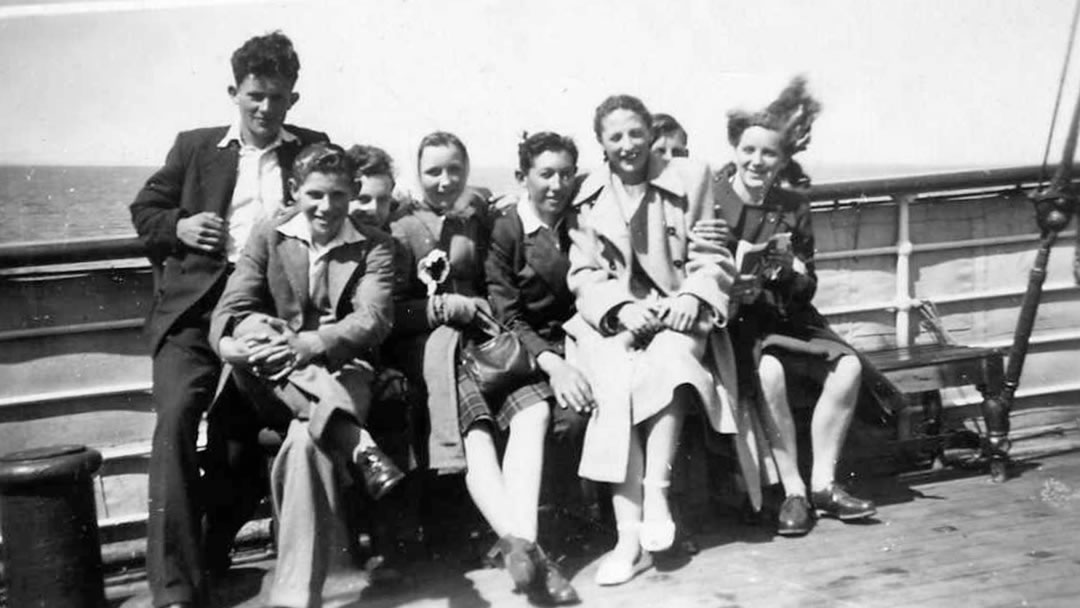 The first Junior Inter-county was a success, and in the intervening years the competition has not strayed far from the original formula. The first year Orcadians travelled to Shetland, and the second year Shetlanders visited Orkney. The visiting Orcadians would board with a Shetland family, sometimes with Shetland competitors, and vice versa. Later, when attending University, Orcadians and Shetlanders would find themselves strangely drawn to one another. The reason? Junior Inter-county and the friendships forged during the competition.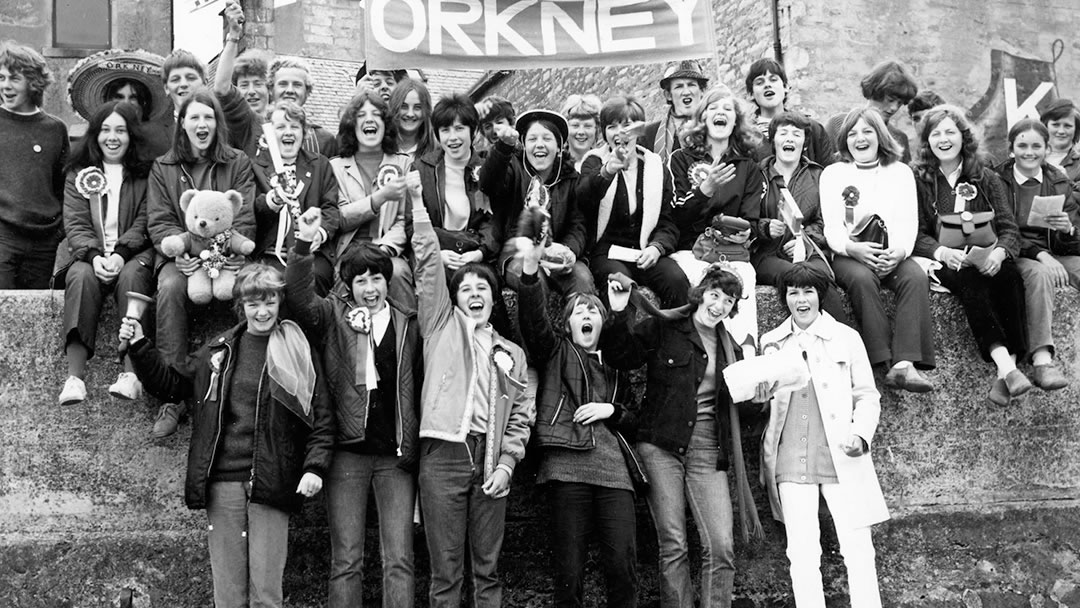 Jockie Wood, an Orcadian who took part twice in Junior Inter-county during 1963 and 1964, recalls staying with a Shetland family: "Mrs Smith was a very kindly person who soon calmed my nerves and nursed me out of my crippling shyness.
"I remember her saying 'Noo boys! Doo're both playin fitba de night. Doo'll need tae hae sometheen substantial for de tey. Wid du like ham n' eggs or whit aboot potted herrin?' Unfamiliar with this new accent I not realise that I was being offered fish, and imagined a large grey bird in a pot!"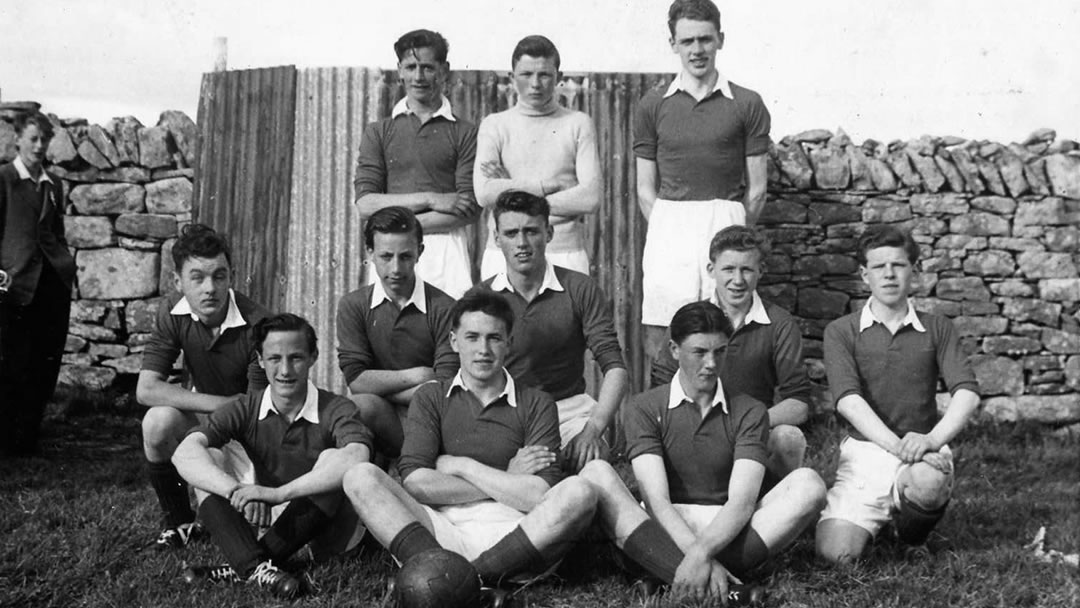 Junior Inter-county started with football, hockey and athletics. Swimming was added later in 1948; and then Netball in 1950. One of the most appealing things about Junior Inter-county is that every point counts. Every single effort made by every single individual counts towards a total for the competitors island group. If a competitor comes last, their point for taking part is added to the running total. More points are awarded for third, second and first place. For football and hockey, every goal equals five points and in netball, every ball that goes into the net equals one point. The Island group with the highest score will take home the coveted Stuart Cup (named after Tom Stuart, Shetland's Chief Constable in 1947 who contributed the trophy).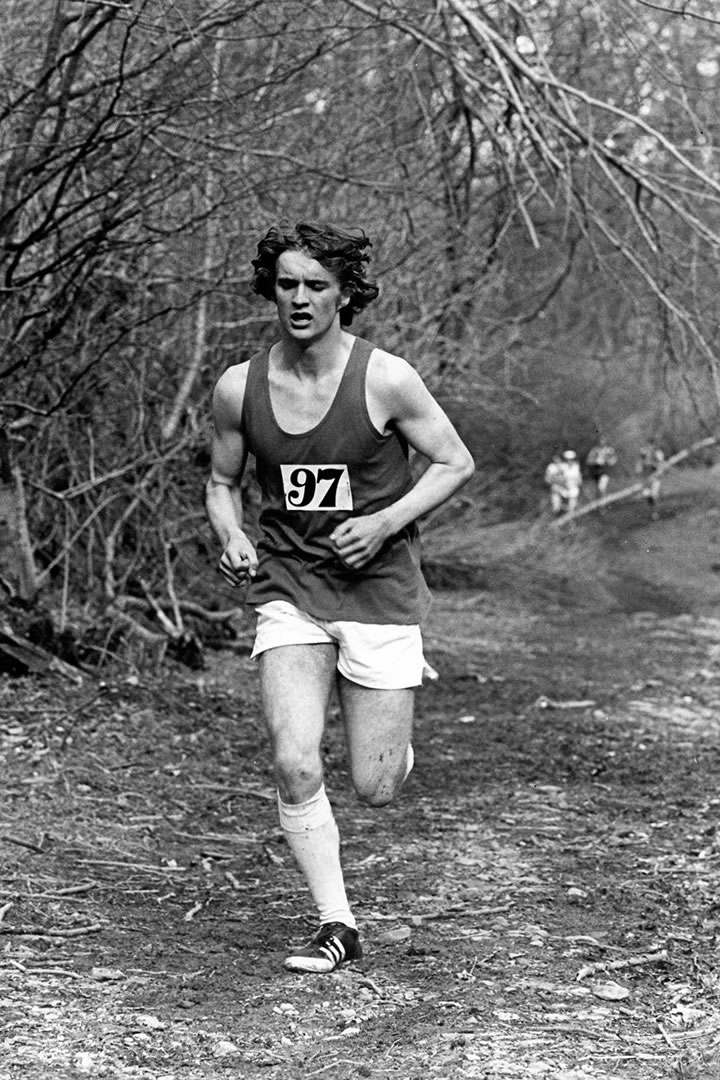 Over the years Junior Inter-county has inspired a fiery determination in the sporting achievements of Orkney and Shetland. Records have been broken over the years and there are too many stars to name. Coaching has improved and professional coaches have even been shipped in from down south. However, the most noticeable change is the improvement of facilities in Orkney and Shetland, and their effect on the performance of the respective Inter County team.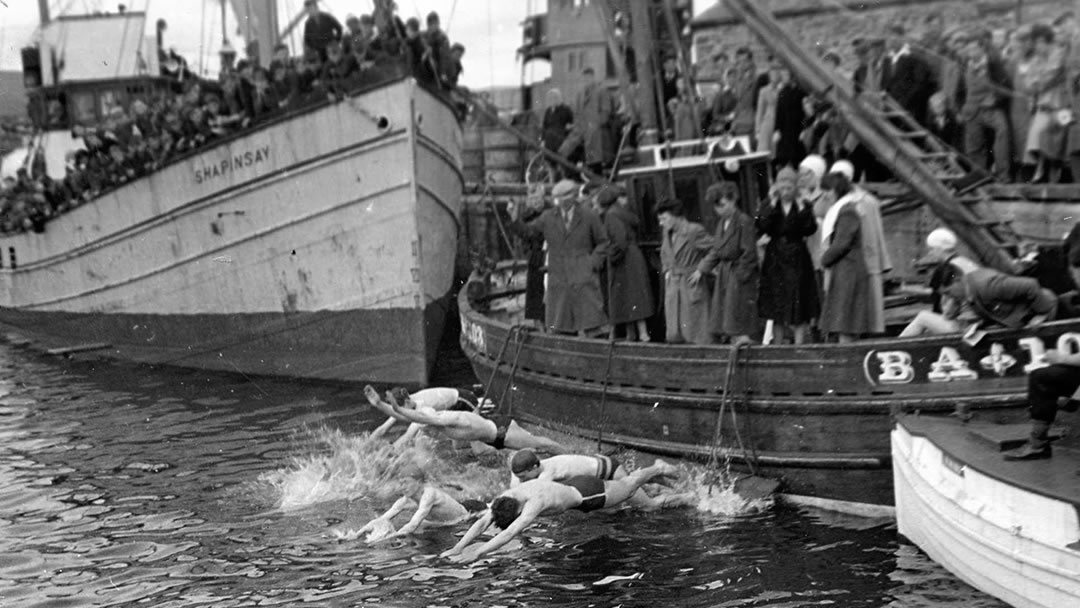 In the early years, the swimming competition was always held in Kirkwall and Lerwick harbour. This was a hazardous venue – in those days the harbours were also the sewage outlets, and before the race a thick rope between two boats was used to remove any offending material! There were no defined lanes, so competitors were hard to identify and would often bunch up together. Other venues were also makeshift – netball was held in a WW2 hanger and in a car park.
However, in 1969 a swimming pool was built in Stromness, Orkney. In the following years Orkney had a surge of swimming wins. In 1974, a swimming pool was built in Lerwick. Shetland led the way with athletics when the Clickimin Centre, with an all-weather running track, was built in 1986. Orkney caught up in 2001 when a running track was built at the Pickaquoy Centre. The aspiration to perform well in Junior Inter-county had a large part to play in the planning of these building projects!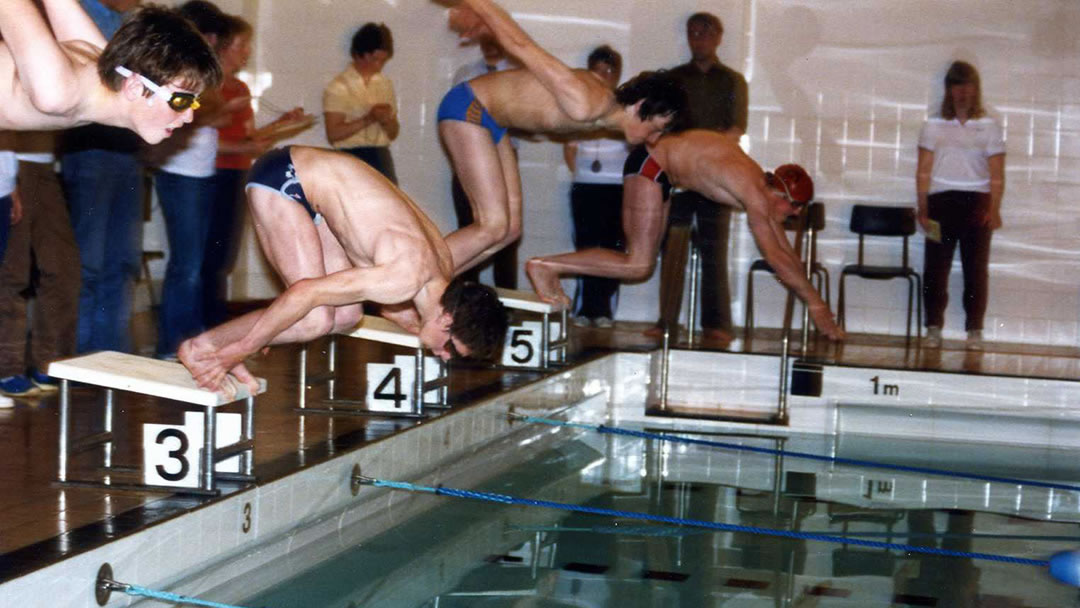 Much has changed since the Junior Inter-county competition began. Teams now stay together instead of boarding with competitors. The competition takes place over several days now. In the 1950s Junior Inter-County was run over a 24 hours period. This meant that travelling competitors sometimes endured rough sea journeys and had to compete as soon as they hit dry land (which had a significant bearing on their performance!) These days facilities are greatly improved; the islands now have high quality games halls and artificial pitches for football and hockey and of course, the teenager of 1947 is an entirely different animal than the teenager of today.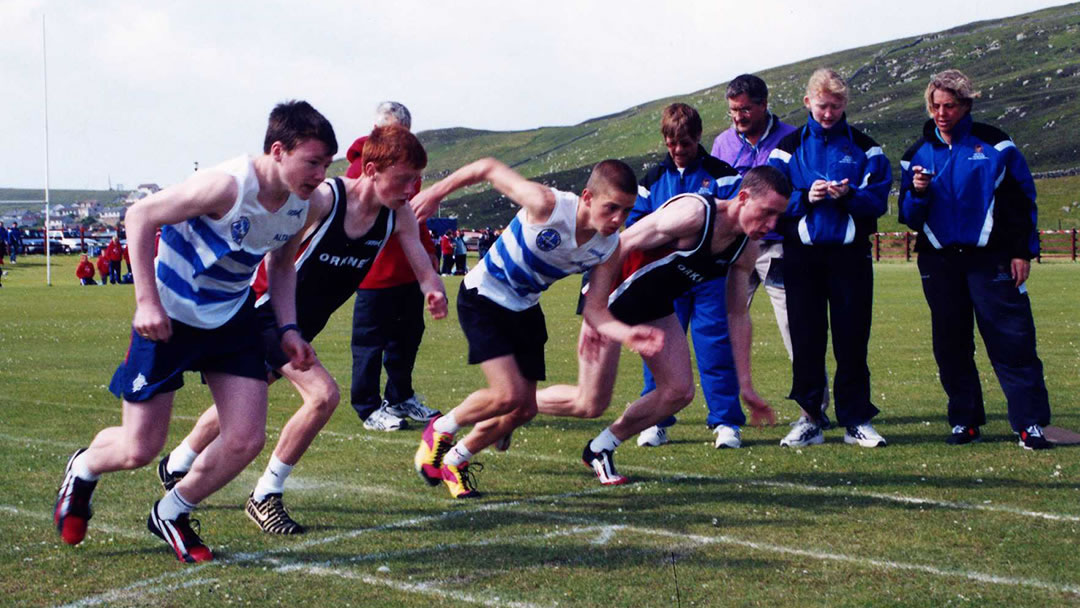 However, the excitement of being away from home without parents for the first time (and resulting mischief), the drive to raise money to participate, the hard work required to succeed in the Junior Inter-County and the bonds created by friendly competition, have not changed!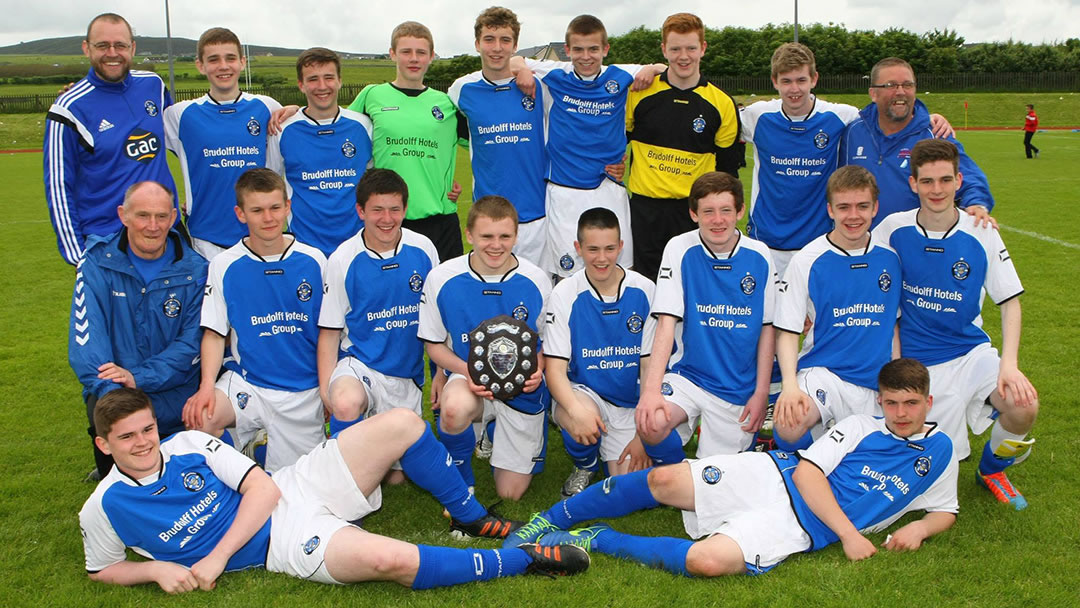 Junior Inter-County is still a cracking sporting performance to view where old rivalries and friendships are still very much alive and kicking. We wish both Orkney and Shetland the very best in this year's competition!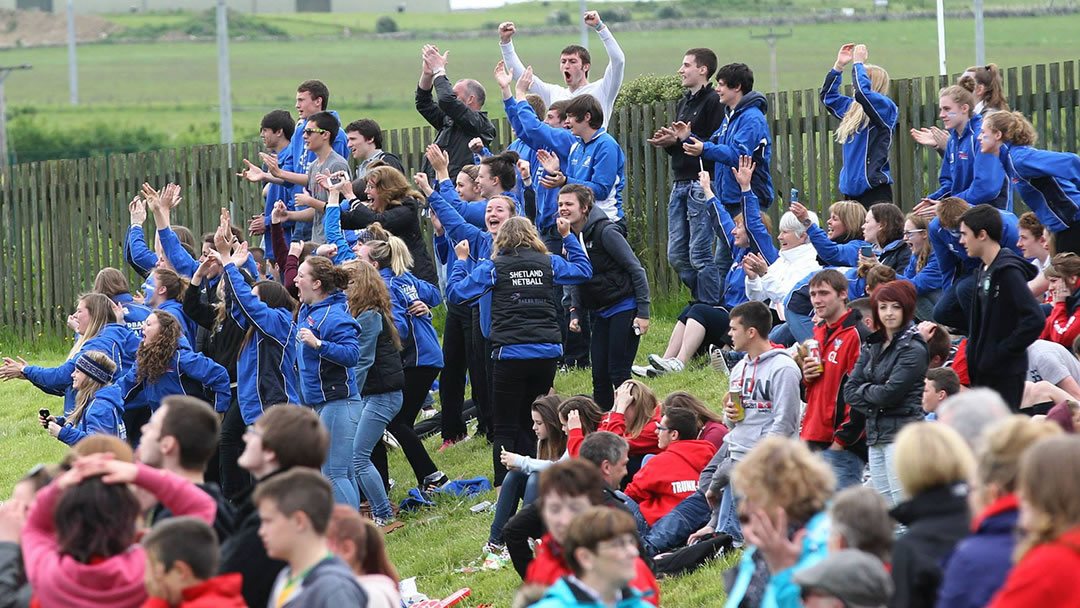 With grateful thanks to Jockie Wood, whose book 'United through Sport – Orkney v Shetland – the Story of the Junior Inter-County' offers a fascinating and comprehensive guide to the competition through the years!

By
Magnus Dixon
Orkney and Shetland enthusiast, family man, loves walks, likes animals, terrible at sports, dire taste in music, adores audiobooks and films, eats a little too much for his own good.
Pin it!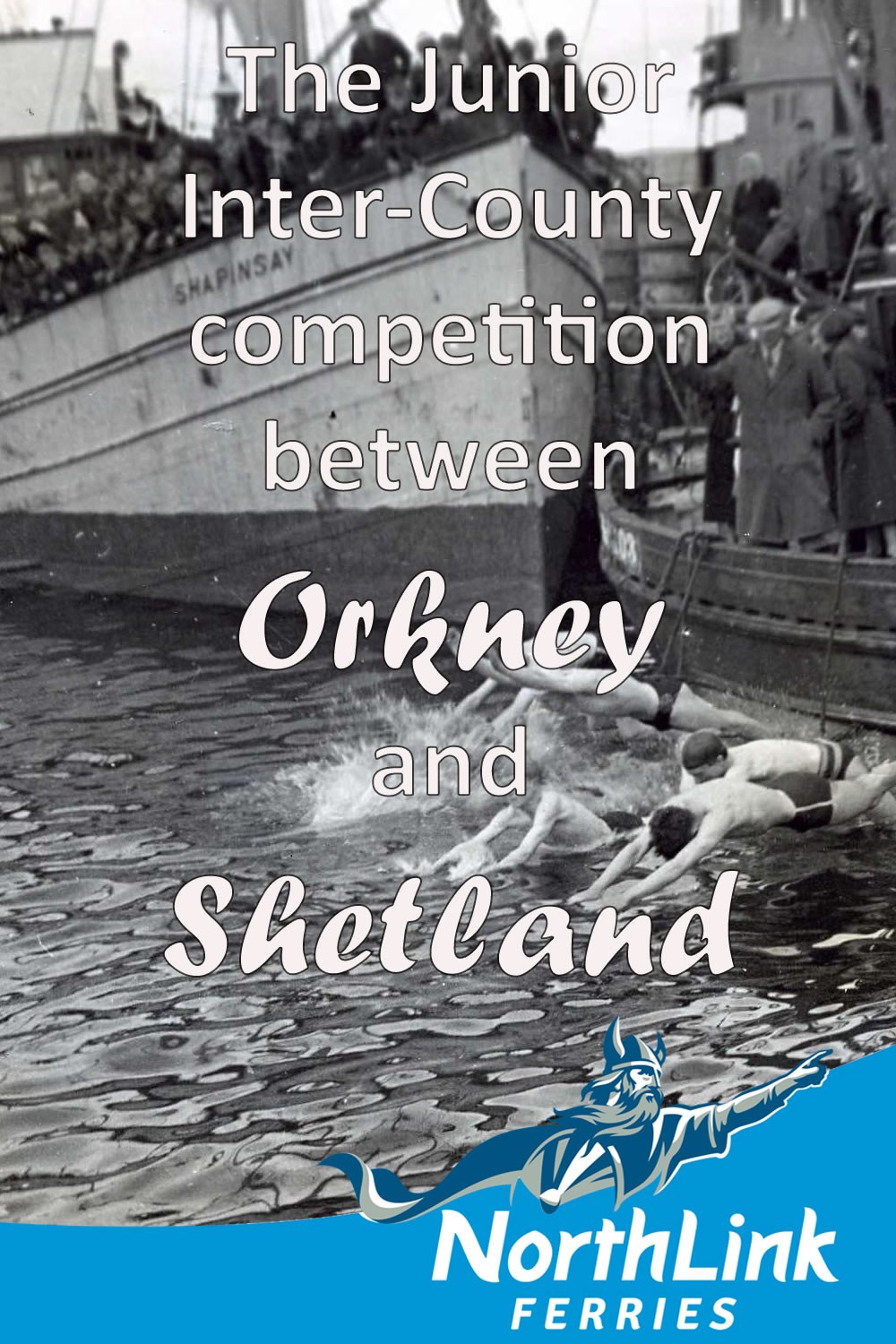 Header image: Start of 100yrds freestyle in Kirkwall Basin, 1952 photo © Copyright Gary Gibson