Orkney Beremeal Shortbread recipe
Beremeal comes from bere (pronounced "bear") which is an ancient grain grown in Orkney – a form of barley which is ideally suited to the shorter growing season in these islands in the north. Bere is low in gluten and saturated fats, and has been grown for over 5,000 years in Orkney. Grains of bere were even found in the food waste of the Neolithic village, Skara Brae, on the west coast of the island!
Orkney Beremeal Shortbread is a delicious sweet treat which is easy to make. It uses beremeal, which comes from bere. This an ancient grain is low in gluten and has been grown for over 5,000 years in Orkney.
I wonder what those ancient islanders would have made of using bere to create Orkney Beremeal Shortbread though? This delicious sweet treat is easy to make and is so addictive it should come with a health warning! Orkney Beremeal Shortbread also makes the perfect accompaniment to a cuppa.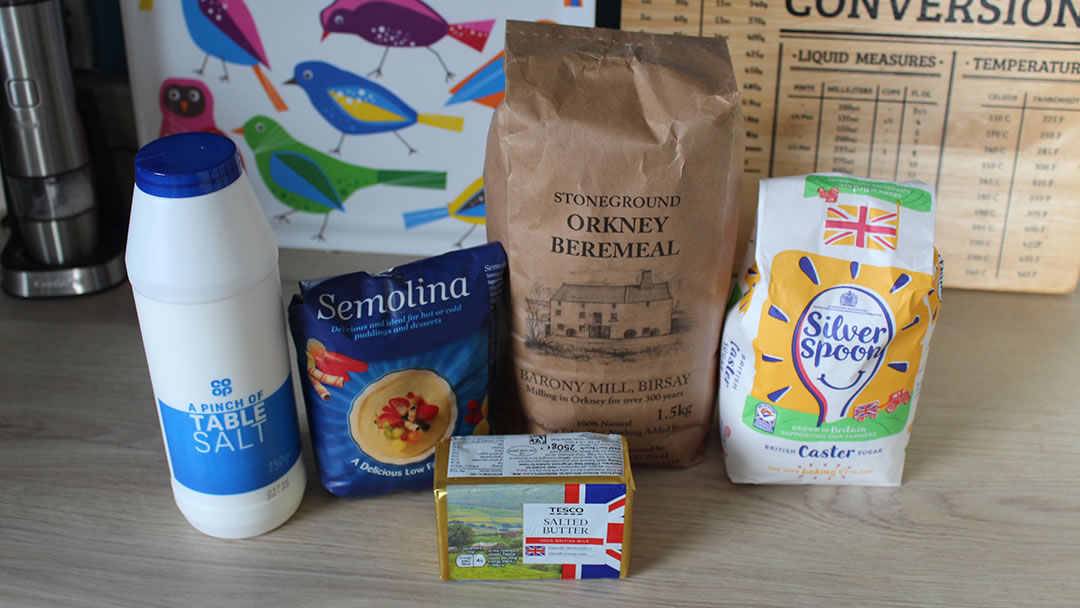 Ingredients
250g Beremeal flour
125g Semolina
250g Butter
125g Caster sugar
Pinch of salt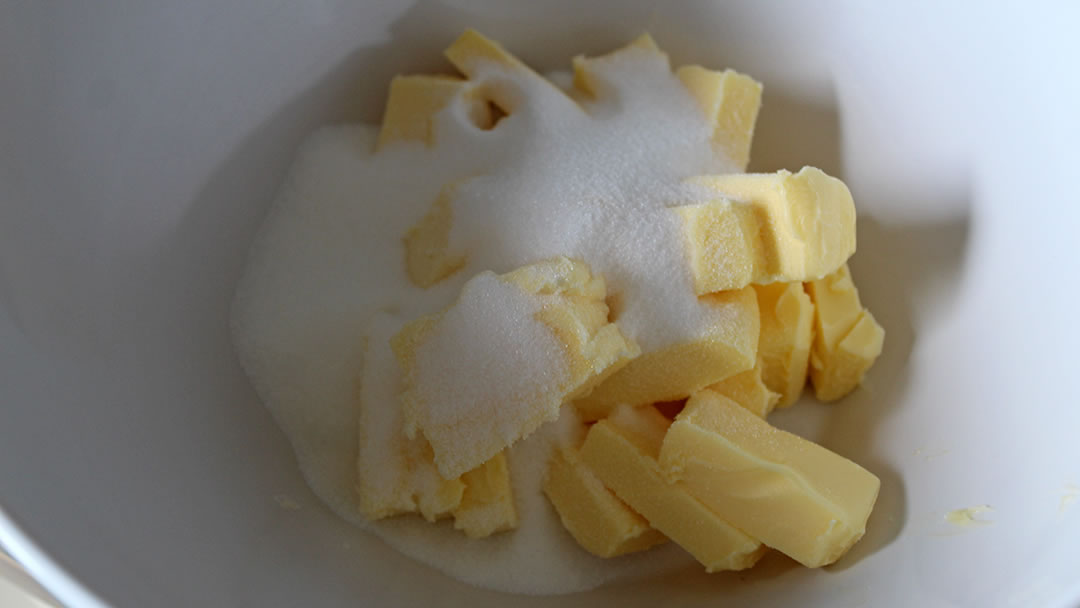 Method
Preheat a fan oven to 130 degrees celsius
Soften the butter (we put it in the microwave for 6 seconds) then cut the butter into cubes.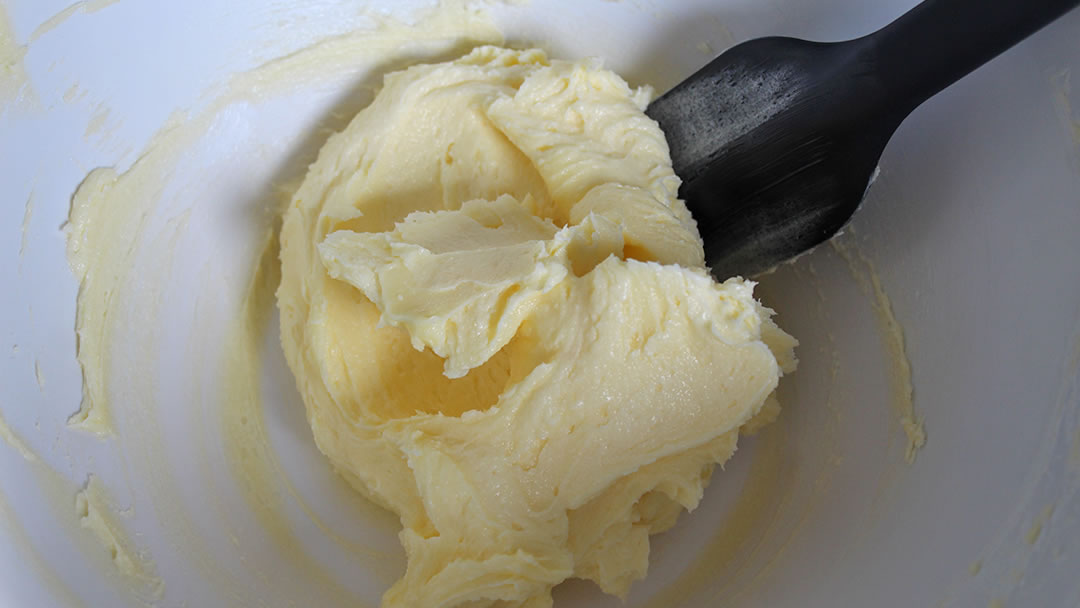 Add the butter and caster sugar into a bowl and cream the mixture until it is light and fluffy. We used an electric whisk for this task.
Gradually add the beremeal flour, semolina and salt to the bowl and mix until it is all bound together in a slightly sticky dough.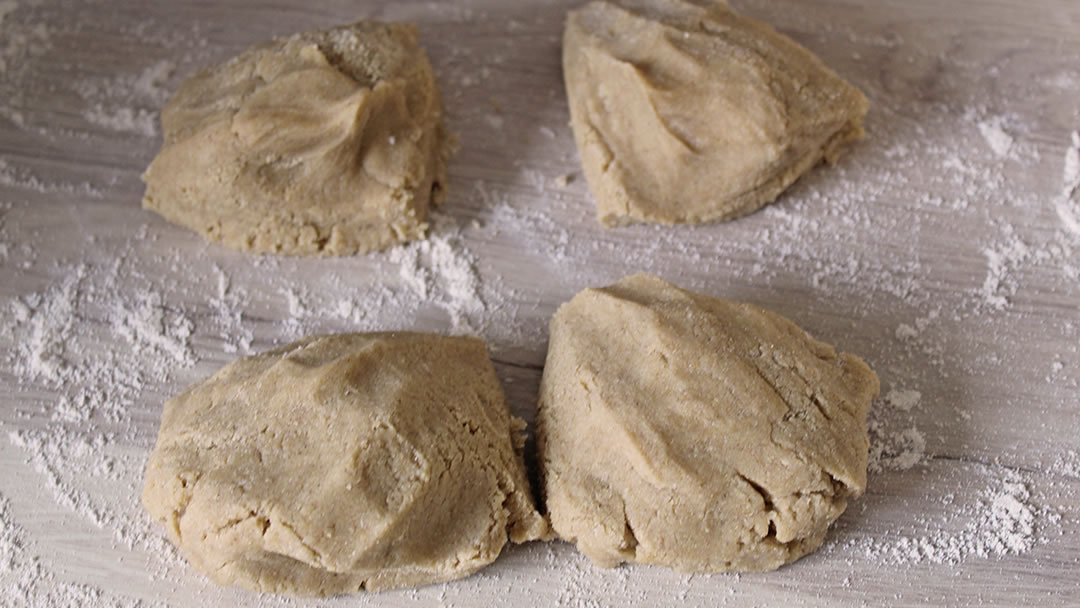 To make the next task easier, divide the dough into 4 portions.
Lightly flour a surface and use a rolling pin to roll each quarter to a thickness of approx. 1 cm.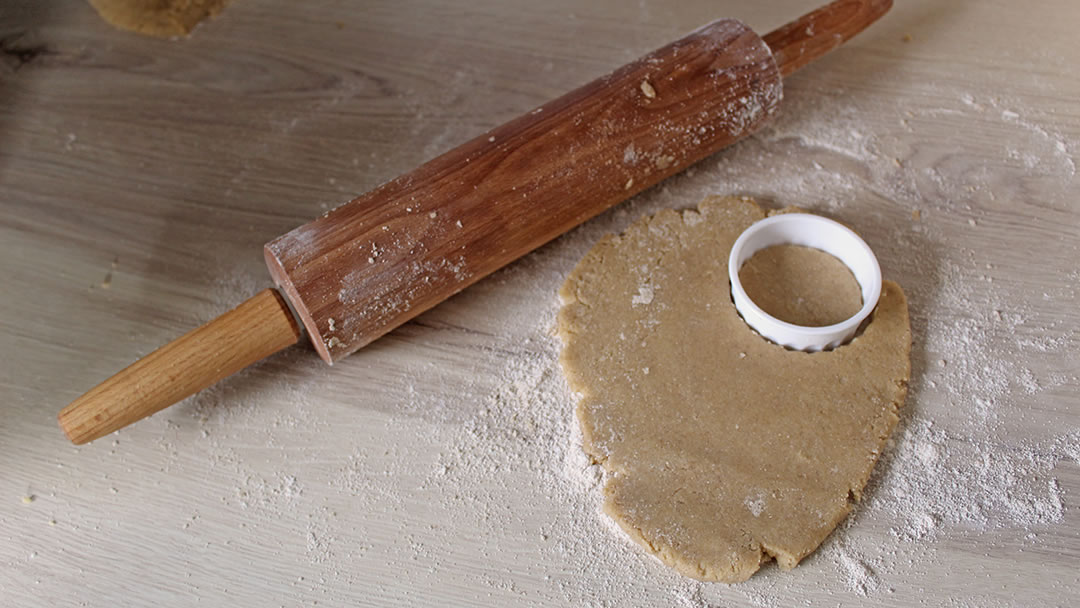 Use a biscuit cutter to cut into rounds, placing them on baking trays lined with baking paper. Continue until all of the dough is used.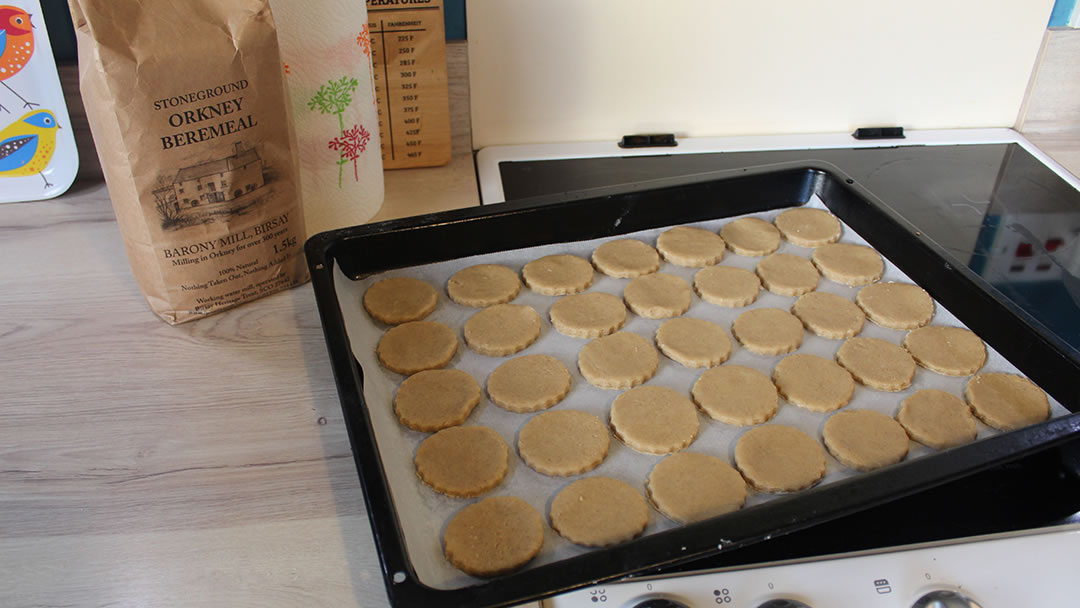 Bake in the oven for between 25 and 30 minutes, or until golden.
Switch the oven off and remove the trays from the oven. Sprinkle the shortbread with caster sugar.
Return the shortbread to the oven (still switched off) until it is cool. This helps the sugar stick to the shortbread.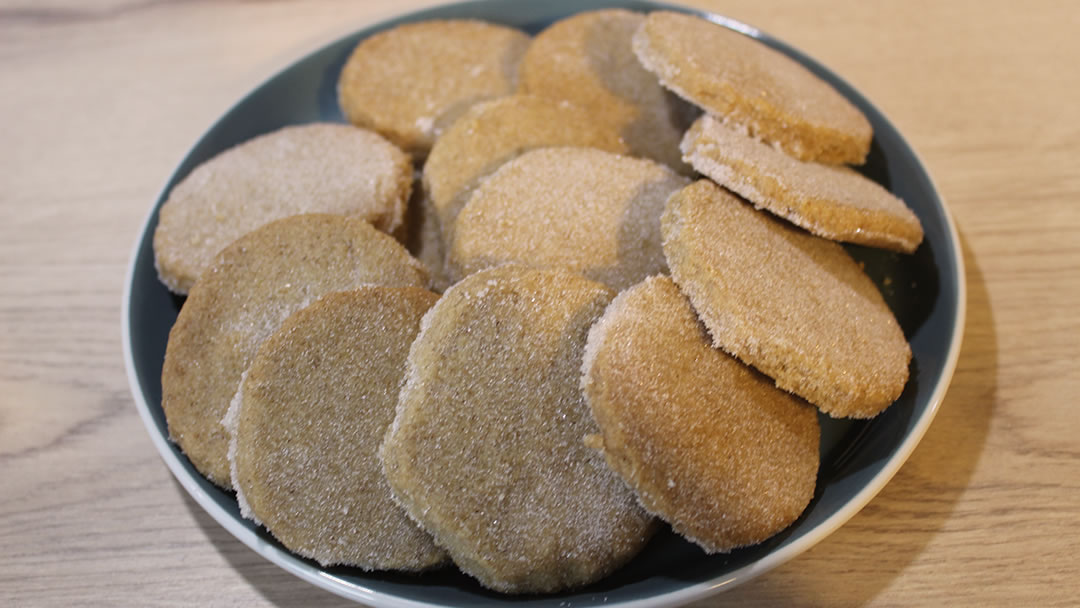 Tips:
If you cannot lay your hands on beremeal, plain flour will work just as well.
Beremeal is quite expensive so we used plain flour for flouring the surface before rolling.
Be aware that the rolled mixture can become stickier the more you work with it.
Keep a close eye on the oven during cooking. We incinerated our first batch! 🙁

By
Magnus Dixon
Orkney and Shetland enthusiast, family man, loves walks, likes animals, terrible at sports, dire taste in music, adores audiobooks and films, eats a little too much for his own good.
Pin it!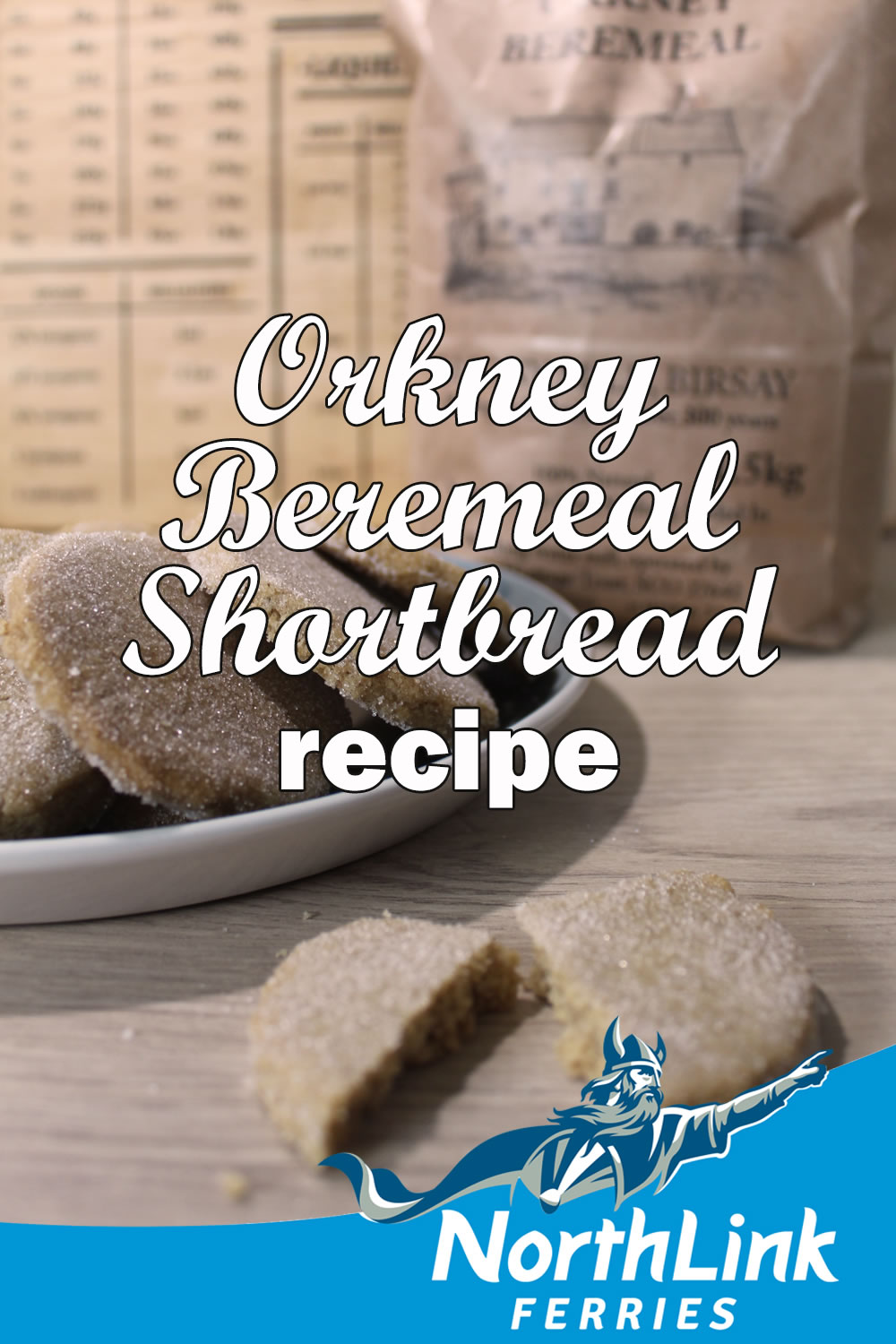 Header image: Orkney Beremeal Shortbread photo © Copyright Victoria Dixon