Orkney Dark Island Beef Stew
This is a super-easy recipe for a beef stew that works every time. The recipe uses Dark Island, a beer from the Orkney Brewery, which is a rich, dark ale (with flavours of chocolate, dates and nuts, according to the Orkney Brewery website). When eaten with beef, it tastes divine.
If you want, you can add chopped carrots or mushrooms. We just cut the mushrooms in half as we like them in big meaty chunks!
We'd recommend cooking this stew, which serves 6, in the evening, and reheating and serving it the following teatime. You'll notice a marked improvement in the gravy and in the taste of the beef!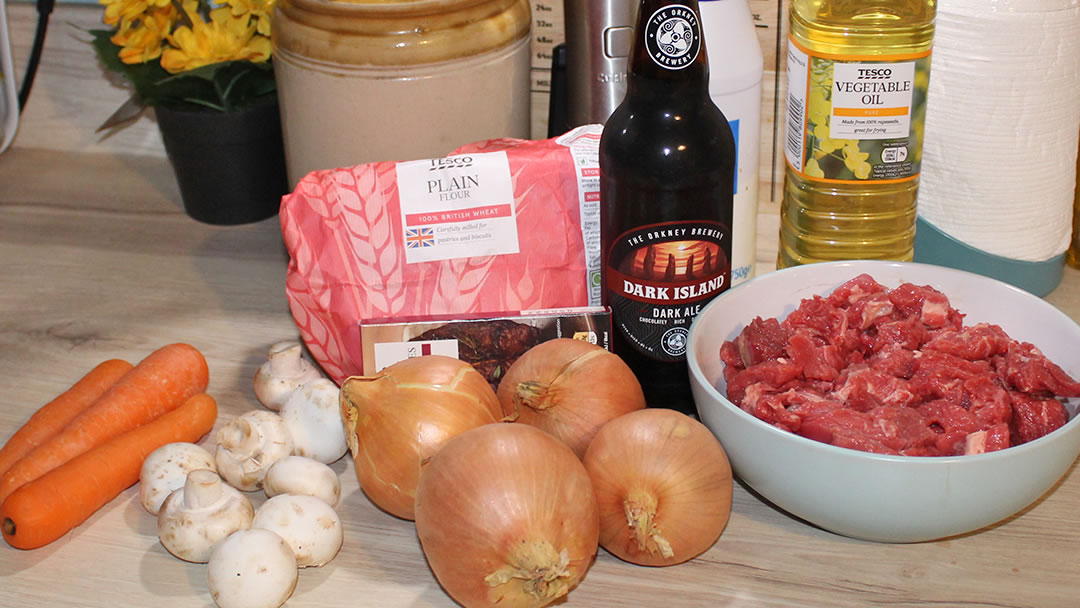 Ingredients:
4 onions
8oog stewing beef, cut into cubes
2 tablespoons flour
250ml Dark Island Ale
250ml water
3 beef stock cubes
3 carrots (optional)
6 mushrooms (optional)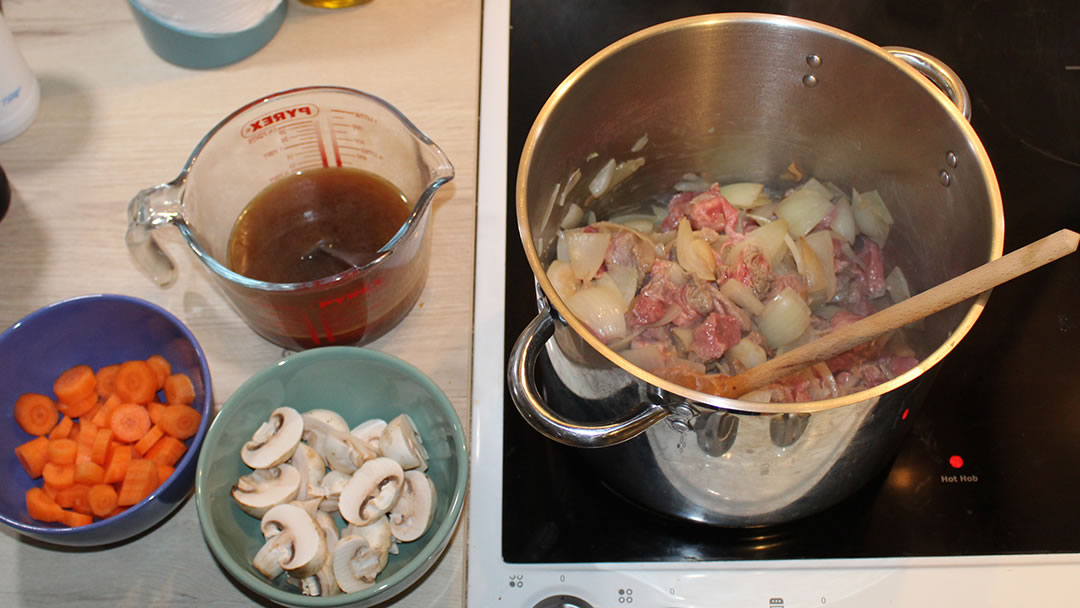 Method:
Preheat the oven to 180°C
Chop the onions into big chunks
In a large pan, fry the onions with a little oil.
When they start to brown, add the meat and stir until the beef is no longer red.
If you want, you can add chopped carrots or mushrooms at this point. Or both!
Add the flour, then the stock, water and Dark Island. A bottle of Dark Island is 500ml which is a little too much for our needs here. So add half to three quarters of the bottle of beer and find something to do with the rest (we recommend drinking it!)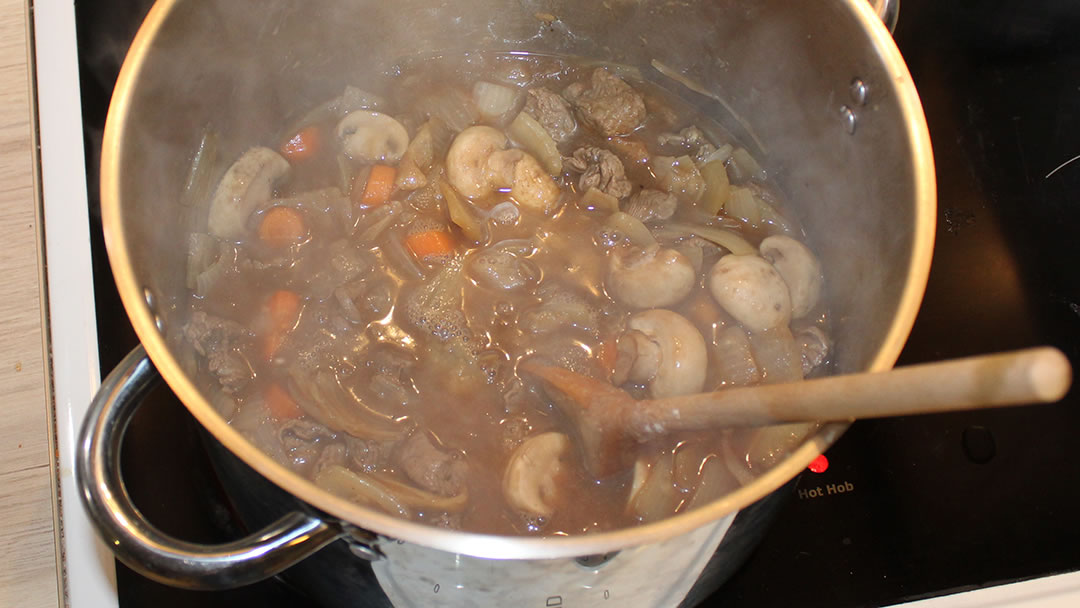 Season with a good dose of salt and pepper and cook for a while until the sauce starts to thicken.
Transfer everything to a casserole dish, put a lid on to cover and pop it in the oven.
Cook for 1½ hours. After 1 hour, give it a stir to make sure it's not sticking to the sides. If the sauce is too thick, add an extra splash of water.
Serve with mashed tatties to soop up all the gravy!
We think this Orkney beef stew tastes delicious, but we also think it tastes even better if you save it, reheat and serve it the following day!

By
Magnus Dixon
Orkney and Shetland enthusiast, family man, loves walks, likes animals, terrible at sports, dire taste in music, adores audiobooks and films, eats a little too much for his own good.
Pin it!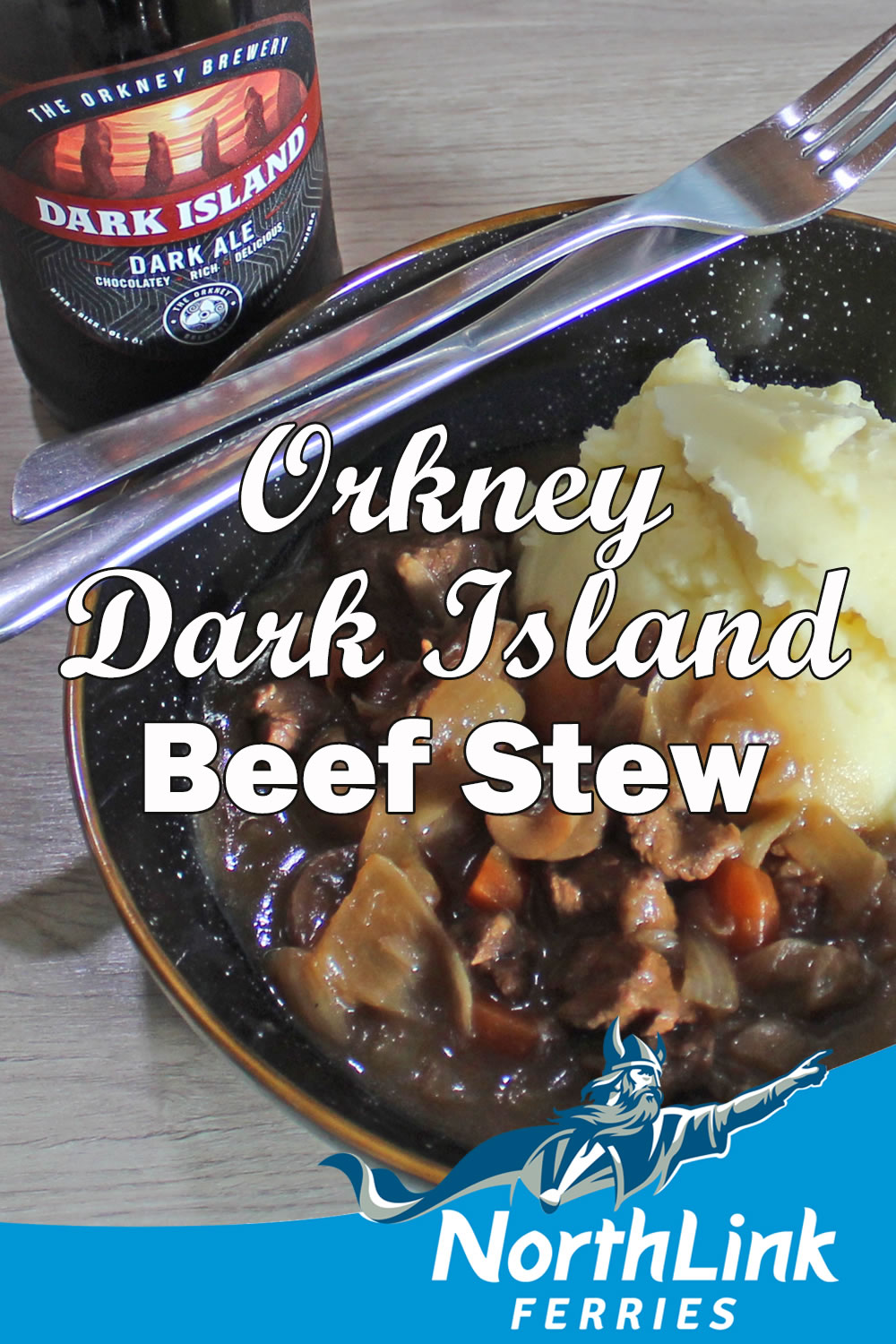 Header image: Orkney Dark Island Beef Stew photo © Copyright Magnus Dixon