Hand-made in the Northern Isles – Orkney Gin Company
Orkney Gin Company (now also known as Orkney Spirits Limited) is run by Orcadian couple Gary and Andrea Watt, and is based in Burray, Orkney.
It's a weekly job for us to pick-out new, local botanicals and try new recipes to see what works and what doesn't. We're very fortunate to have such an array so close to us!
They are passionate about their products, using botanicals grown in the isles and bottles decorated with selkies from Orkney folklore. We caught up with them to find out more about their range of hand-made spirits.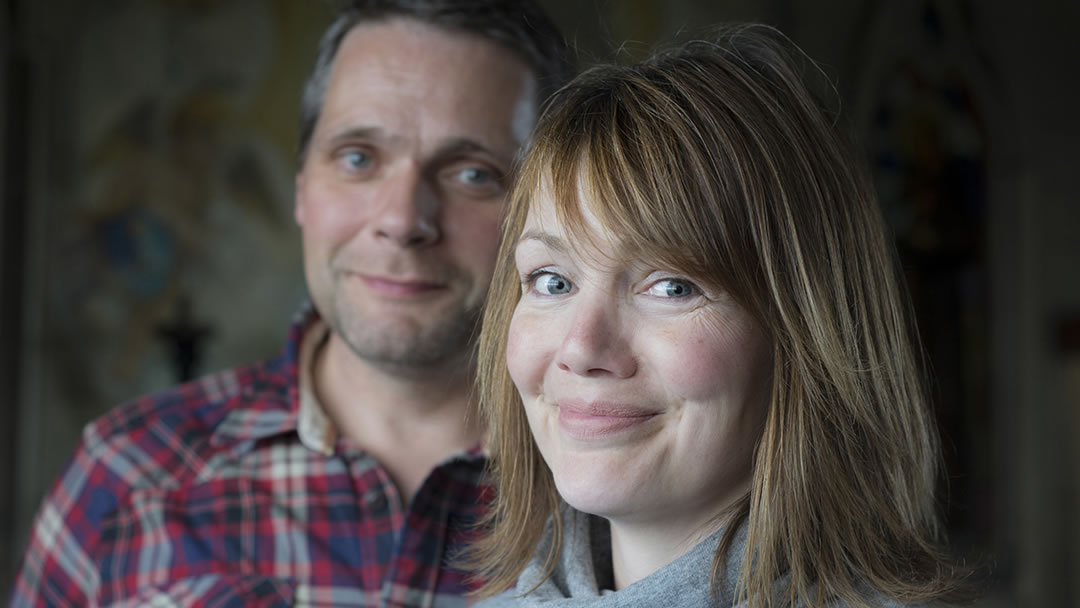 Q. How did the Orkney Gin Company start? What is your story?
A. Both of us (Andrea and Gary) have been gin drinkers since before we got married (which wasn't quite yesterday!), we were drinking gin long before it was the cool thing to do. We have, actually, always made gin, from sloe to rhubarb, but it was usually just for ourselves or gifts to our family and friends.
With a bit of encouragement, we finally decided we'd like to get our gin onto the shelves but it wasn't until around 2015 that we began the process. There was a lot of licensing and approvals to get in place before we could really get the ball rolling. However once everything was in place we began distilling our first gins with botanicals handpicked just up the hill from our house.
Early 2016 saw us in full production with our first 2 recipes which we made just 300 bottles of each. However, these bottles sat, ready to go, for a number of months before they went anywhere.
Our branding was what kept us from releasing, we had been going round the table for weeks trying to decide on our brand and were getting nowhere. Until, one day, our daughter Erin happened to produce an idea and it was exactly what we were looking for (we're not sure why she didn't help us out sooner!). From there the company has grown into what it is today.
Our first event we were ever involved in was "Glaston-Burray" which was a local music festival our nephew was involved in. We were given the chance to provide a few bottles for the bar but during the event there were many more bottles required!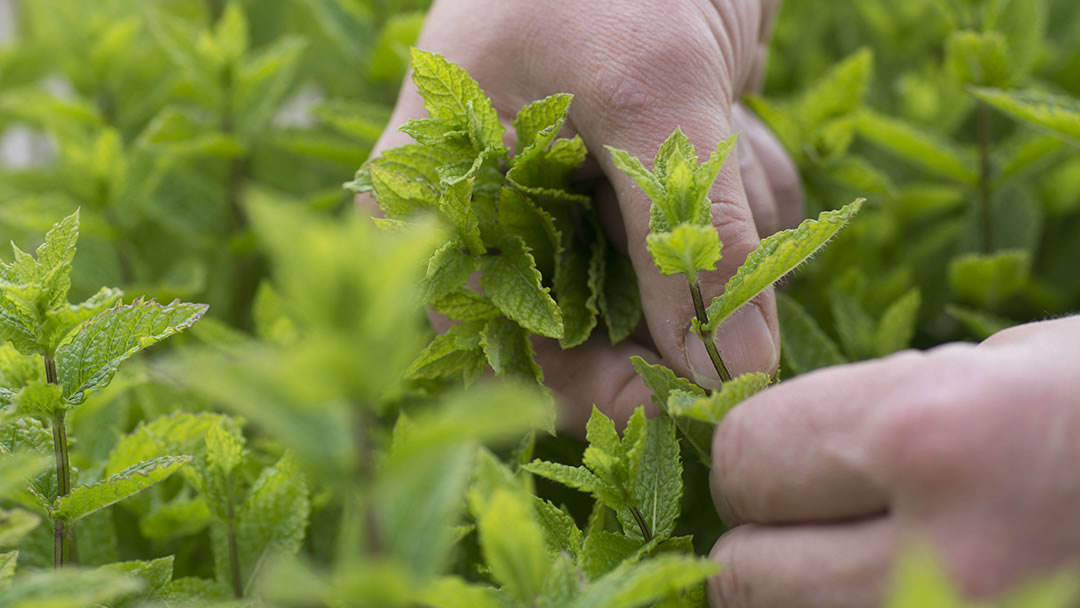 Q. How long does it take to make your gin?
A. As they are all different, they certainly all vary. The most time-consuming part for us is gathering all the ingredients we require. A lot of our ingredients are hand selected here in Orkney but there are some others which come from further afield. For example, our Rhubarb Old Tom takes around 3 or 4 weeks whereas our new Orkney Akvavit takes less time. On average I would say we take around 2 – 4 weeks.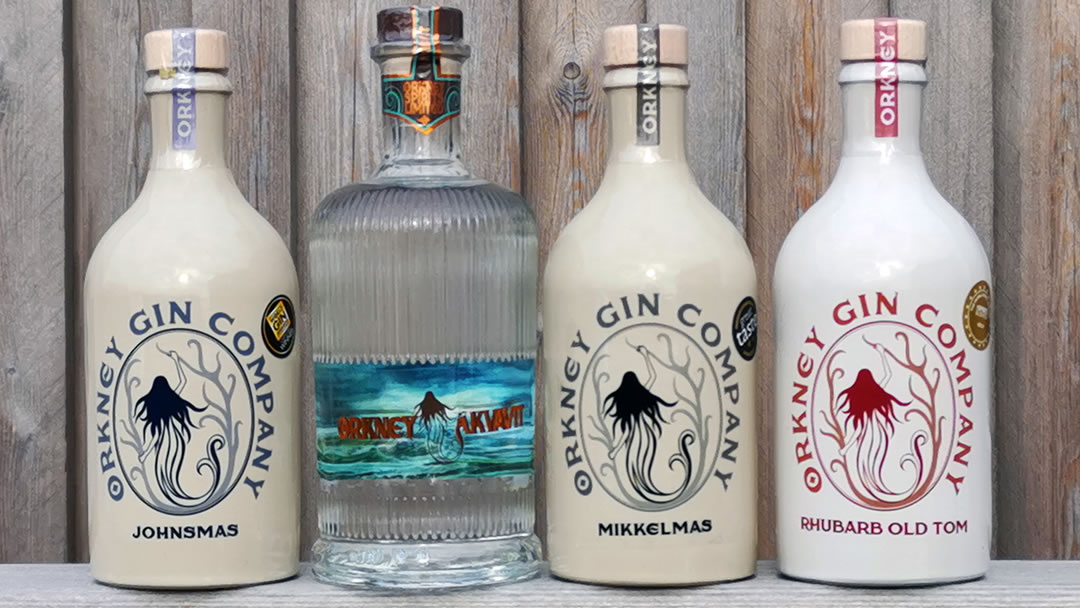 Q. What is your personal favourite product and why?
A. Well, I must confess that it does change regularly but at the moment it is our new Orkney Akvavit which we released at the start of lockdown. It's been doing really well since we launched and in fact has won every award it's been nominated for as well as being Scotland's first Akvavit. Akvavit is traditionally a Scandinavian distilled spirit and where better than, the once Scandinavian Orkney Islands, to launch the product! I think what makes it so special is just how smooth it is, distilled an impressive eight times and how different with refreshing caraway, zingy orange and luxurious vanilla, it is such a change. A little teaser though, everyone else in family has a new current favourite which is a "yet to come" product!
Q. What has been the biggest highlight since starting the company?
A. Where to start? There have been many highlights that is for sure. Having our products recognised by winning gold awards and "best product" accolades has been great. But, seeing our products on shelves, feedback from the public at events and hearing how much people are enjoying our own products really does top it all.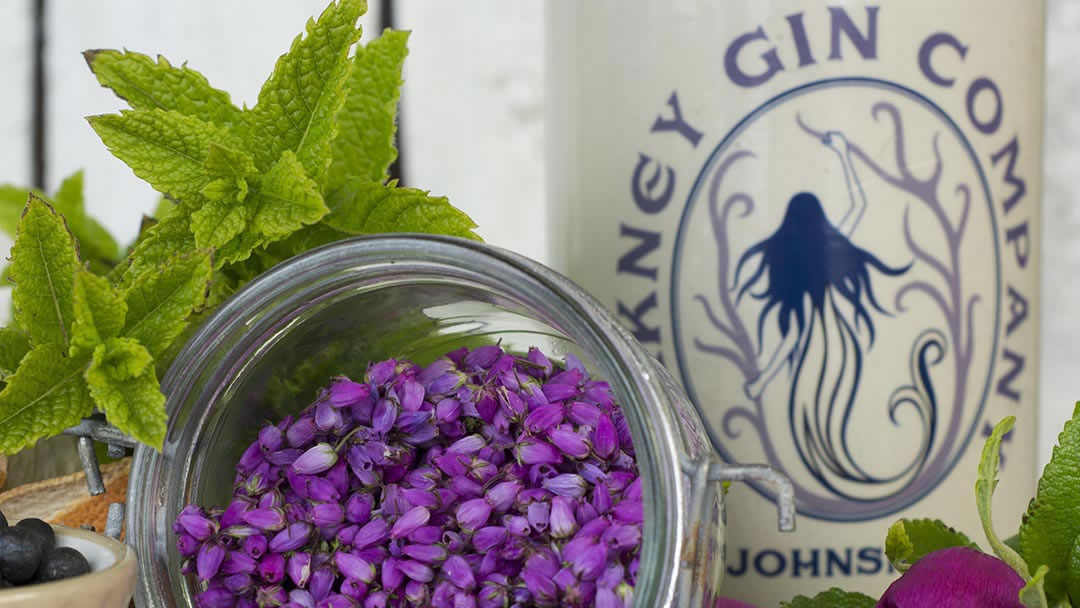 Q. What one thing do you wish people knew about the business / industry?
A. I think it would be that we have done absolutely everything by ourselves, from the branding, paperwork, advertising, social media, making the product and bottling the products. Many companies outsource a lot of the business aspects but we really have done everything ourselves and a lot by hand too! We also never compromise on anything, we don't cut costs, we ensure all our products are of the highest quality and the "best of the best".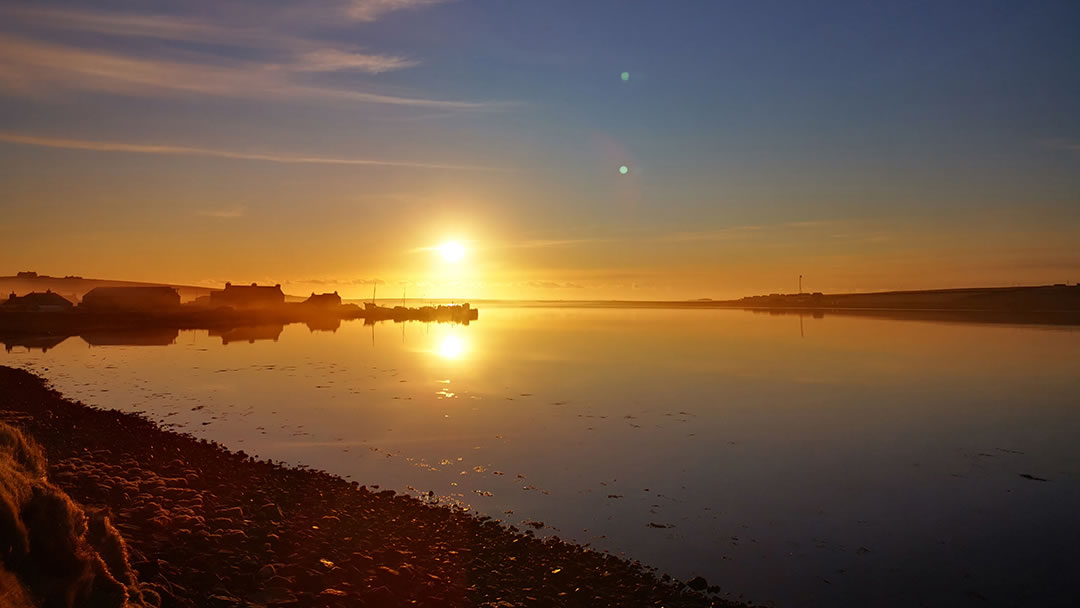 Q. What makes the Orkney Gin Company stand out?
A. I think this relates back to us doing everything by ourselves, we do things a bit differently from most other companies and take longer to produce our products. We continue to try out different local botanicals and in fact it's a weekly job for us to pick-out new, local botanicals and try new recipes to see what works and what doesn't. We're very fortunate to have such an array so close to us!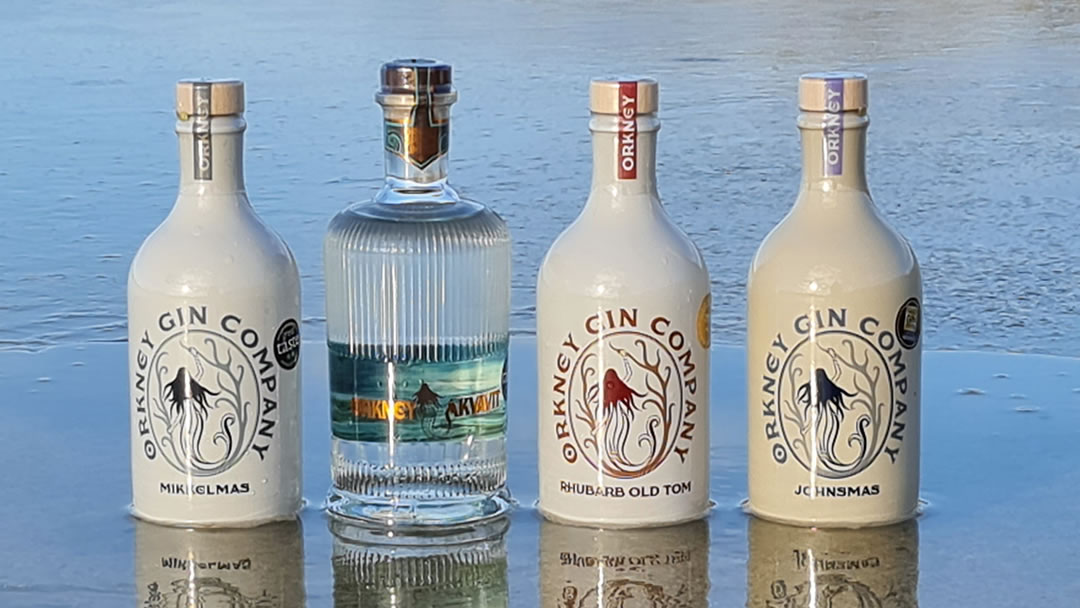 Q. What is next for you?
A. Well, we are gearing up to launch another new product later in the year (keep your eyes peeled) and this is actually one that we've been working on since we started over 5 years ago. It's taken us quite a few batches to perfect but it is certainly ready to be released now, we've just the branding to be finalised and we'll be ready to share it with you all. We may well have more exciting news to share in the coming months about further products but we'll not say anymore just now!
To find out more about the Orkney Gin Company or, most importantly, to order yourself a bottle or two, head to their website at https://www.orkneygincompany.com/

By
Shona Lawrance
A young quine with an energetic sense of adventure but dire sense of direction! Born and bred in the North East of Scotland with a long loving appreciation of the Scottish islands.
Pin it!