Photographing Orkney – an interview with Premysl Fojtu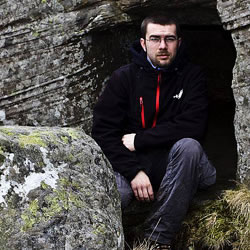 Premysl Fojtu is a photographer who has lived in Orkney since 2009. Originally from the Czech republic, Premysl has brought a fresh eye to Orkney photography; he has been capturing places that are remote, generally less visited or often just unnoticed and almost forgotten.
"I would like to capture a complex photographic portrait of the smaller and uninhabited isles. To get to the uninhabited ones I had to speak to local fishermen or people I know who have boats. On Holm of Papay I slept on the ground in a chambered cairn."
Currently, Premysl is working on a project to travel to and photograph a different Orkney island each month. Premysl has visited many islands so far; often those that are small and uninhabited – his photographs have captured the wild beauty of rugged landscapes and endless seascapes, wildflowers, buildings that have been abandoned, stunning night skies, the spectacular Northern lights and undisturbed wildlife.
Premysl very kindly agreed to answer our questions about his photography and experiences exploring the islands.
Q. Have you always been a keen photographer?
A. I only started to learn the basics of photography when I first came to Scotland in 2005. It was the Scottish scenery that gave the urge to capture what I saw around me. And having seen so many amazing photographs in magazines I then wanted to learn how to achieve those results, what equipment and techniques photographers used. At the same time though I had to learn the basics of composition. That, in my eyes, is the key to a good photograph – it has to be easily "readable".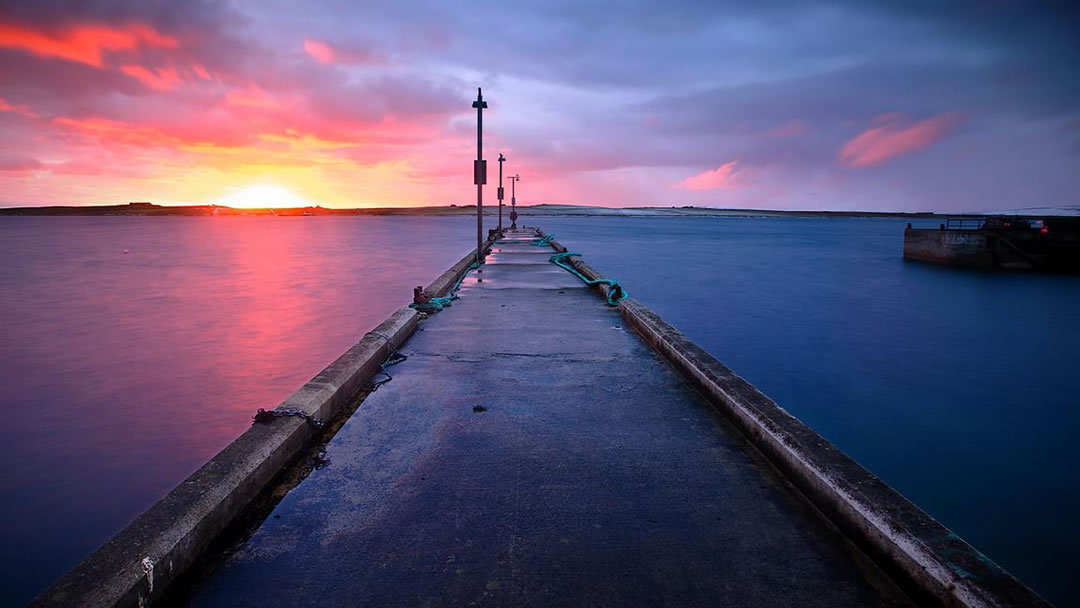 Q. What kind of camera do you use?
A. At the moment I use Canon EOS 5D Mk II with a wide angle lens EF 17-40mm.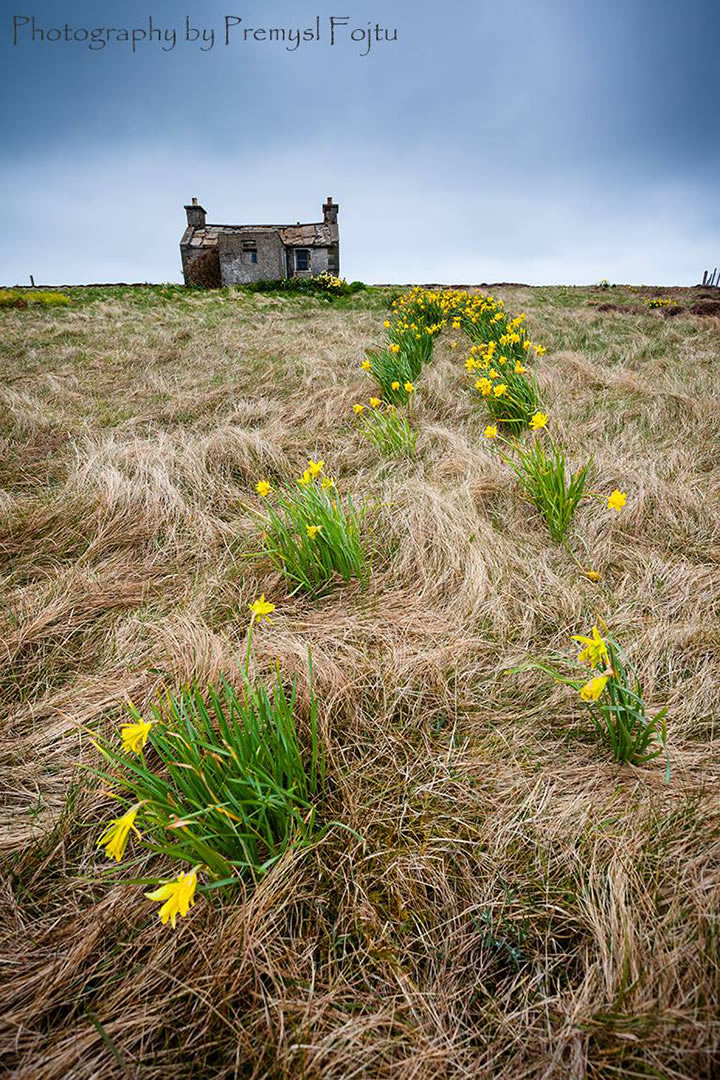 Q. Why do you think Orkney is such a super place to take photographs?
A. In Orkney you never run out of ideas and themes. Its landscape offers a wide spectrum of features – from the hills of Hoy over the Yesnaby cliffs on Mainland to the endless sandy beaches of Sanday, all that speckled with prehistoric sites, relics of the world wars, derelict cottages. To top it up Orkney offers low horizons with endless skies where the light conditions change from one minute to another.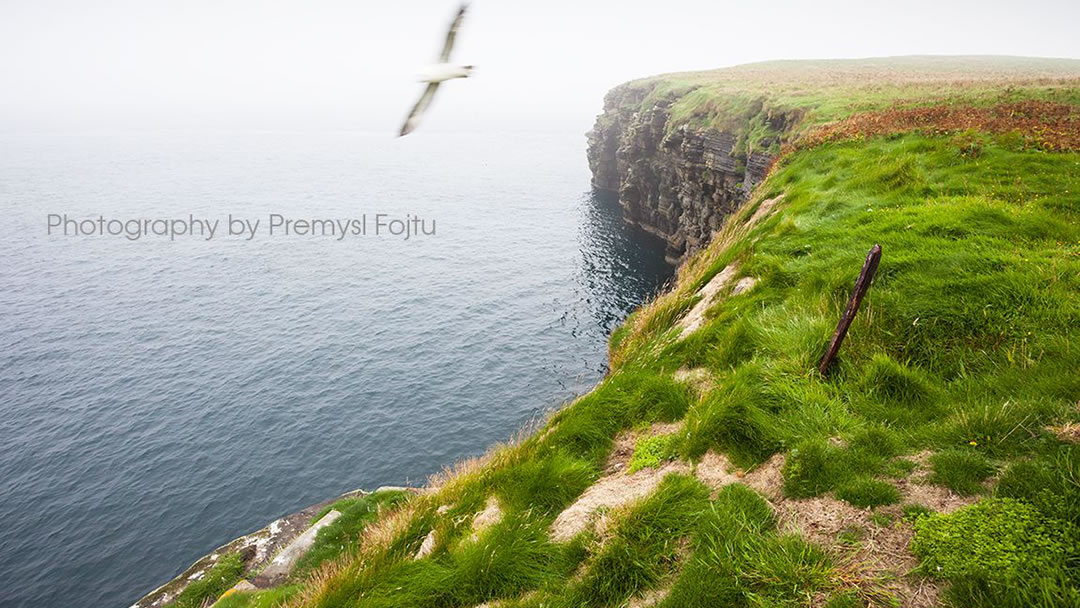 Q. What advice would you give photographers visiting Orkney?
A. Do your homework before your visit. Take windproof clothing with you and a flask of something to keep you warm as you are never sheltered here. Look at detailed maps and try to visit places that are not advertised everywhere. There are many places here to offer you as much as the famous ones but you can visit them at your own pace and for a moment you can feel as if you were an explorer. The locals, if you speak to them, will help you with that.
Q. What are your aims with the Orkney Islands project?
A. Once I have visited them all I think I would like to see a book published. The book would be the first one to contain a complex photographic portrait of the smaller and uninhabited isles.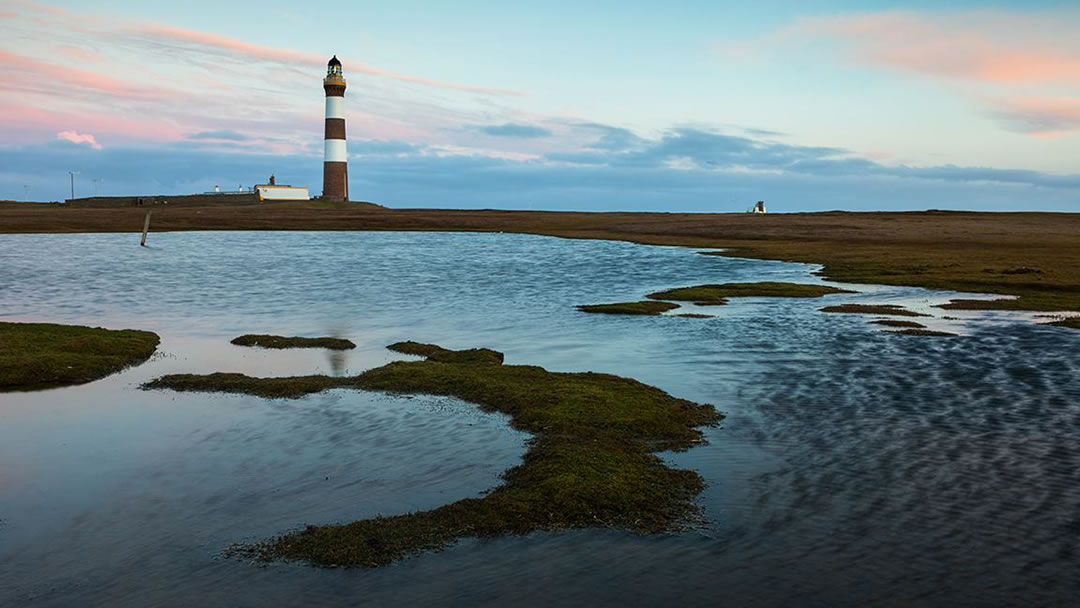 Q. Which Orkney Islands have you visited so far?
A. That would be a long list. If I only state the islands from my Island a month project then so far it is Rousay, Hunda, Glimps Holm, Lambs holm, Egilsay, Flotta, Eynhallow, Holm of Papa Westray, Faray, Shapinsay, North Ronaldsay, Graemsay, Holm of Grimbister, Cava, Holm of Faray, Calf of Flotta, Switha and Wyre.
Q. How did you get to each island and did you stay overnight?
A. Some of these islands are accessible by road across the Churchill barriers or by ferry but to get to the uninhabited ones I had to speak to local fishermen or people I know who have boats. Holm of Grimbister, however, can only be walked onto during low tide. Therefore it is important to time the journey well or you might end up crossing back from there at 2am like I did, using only a torch to light up the slippery causeway. I have spent a night on a few islands, even the uninhabited ones. On Holm of Papay I slept on the ground in a chambered cairn. On Cava and Eynhallow just on a mat under the night sky but on the uninhabited Faray I actually slept on a leather recliner chair.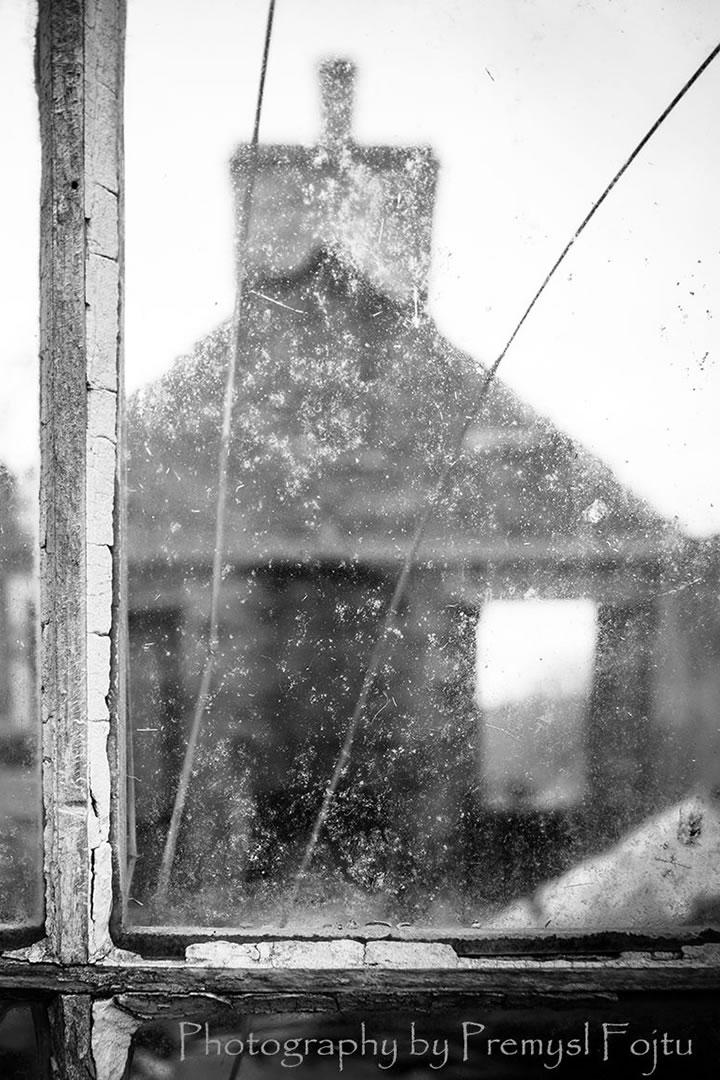 Q. What has been your favourite island so far? Why?
A. I cannot say that any of the islands has been my favourite so far, or maybe I should say all of them have. No matter how tiny or large, with roads and accommodation or just wild grass and a mat to sleep on – they all have their own character, they all offer a different experience and with the different ways of getting to them it is always a unique adventure.
Q. Have you ever found yourself stranded on an Island?
A. So far I have been lucky enough not to get stranded anywhere. But usually in the back of my mind I take it into consideration and when I am just spending a day on an abandoned island I think about a possible shelter in case I end up spending the night there.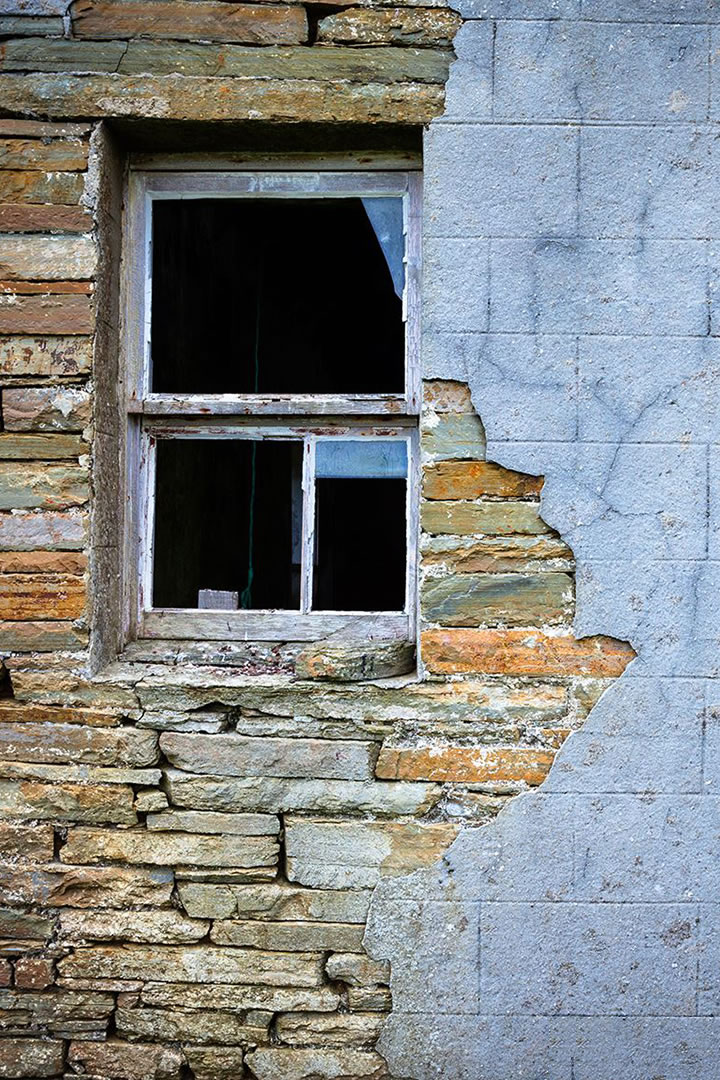 Q. Have you ever had any memorable encounters with wildlife?
A. Walking along the cliff edge on Cava I got dive bombed by gulls. It was 1am, pitch black and I only had a head torch to light up my path on the speedy retreat from the birds' territory.
Another encounter with wildlife happened on Faray. I spent a while reading the names and poems carved into the dated grave stones at the cemetery by the coast. As I peeked over the wall I saw two freshly born seals on the rocks above the high tide line. I slowly came closer to them, went down to the ground so I wouldn't disturb them and then spent good half an hour just watching them.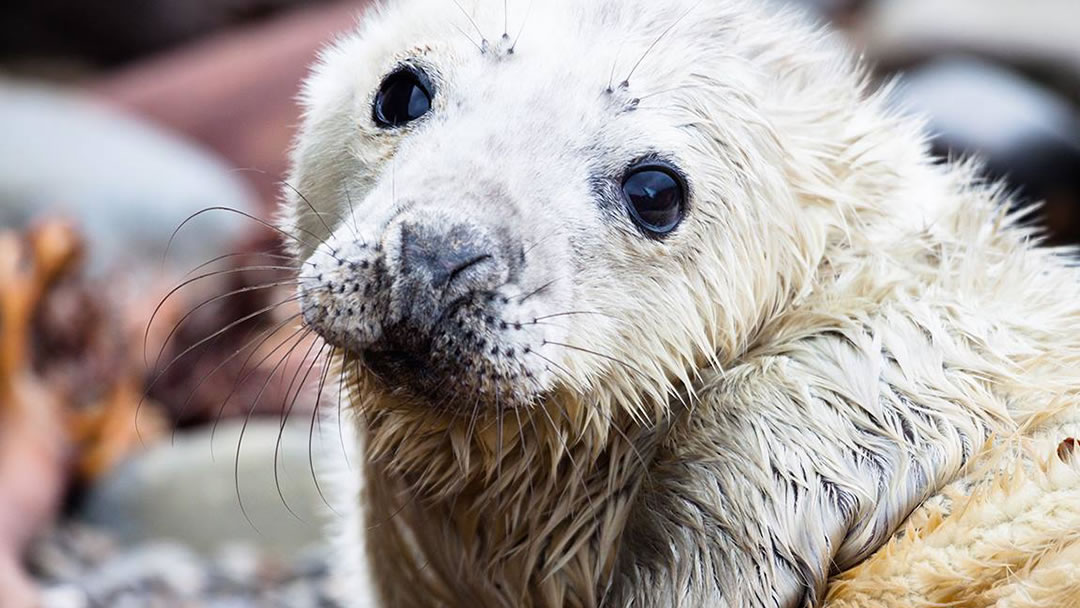 Q. Have you ever thought you may like to do a similar project in Shetland?
A. An island a month in Shetland would definitely be a very interesting project too. However, it would be a difficult one for me to do since I live in Orkney. It's a tempting idea but with photography being just a hobby of mine I doubt I could justify it financially. Also one of my biggest motivations for visiting all of the Orkney islands comes from my passion for Orkney specifically.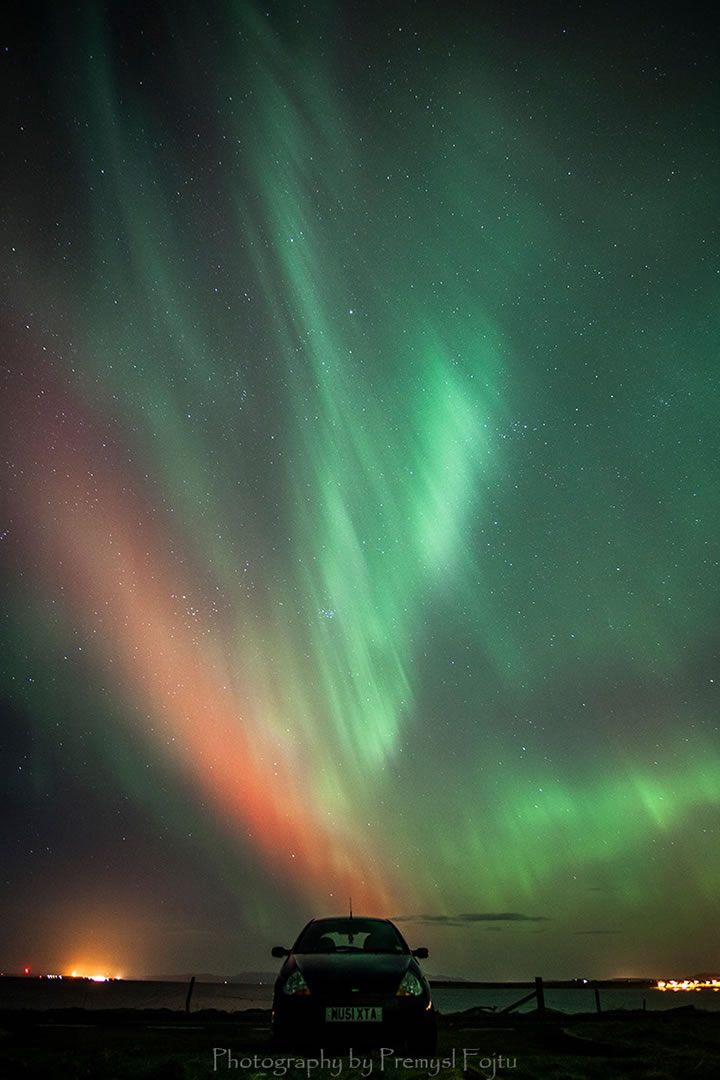 Q. We have seen spectacular photos of the Northern Lights you have taken in Orkney – do you have any tips for capturing them on camera?
A. Find a place with as little light pollution as possible, compose something interesting into the foreground. Set high ISO, wide aperture and set the exposure time to no longer than 30 seconds as the moving rays of the aurora would otherwise blend.
Q. If I wanted to buy one of your photographs, where could I go?
A. I have my pictures in several shops throughout Orkney but the best way is to get in touch with me directly through my Facebook page – Premysl Fojtu Photography – as the choice there is a lot wider and prints can be arranged in any size and on any material that meets your requirements.

By
Victoria Dixon
Orkney and Shetland fanatic, likes to capture life through a lens, loves creating, eclectic taste in music, enjoys being a Mum; would secretly love to be a star of the West End!
Pin it!