A tour of the Orkney Brewery
Nestled on the wild west coast of Orkney, just 2 miles from the Neolithic village of Skara Brae, is the Orkney Brewery Visitor Centre. It's an easy destination to recommend to visitors exploring Orkney. Located in a former Victorian schoolhouse; the Orkney Brewery offers informative tours, mouth-watering local food, a warm welcome and spectacular beer.
"Our beers are brewed with high quality raw materials, such as very good Orcadian water. Orkney Brewery ales are brewed with passion by our staff and in small batches."
Norman Sinclair, Managing Director, very kindly agreed to answer our questions about the visitor centre and ales at the Orkney Brewery.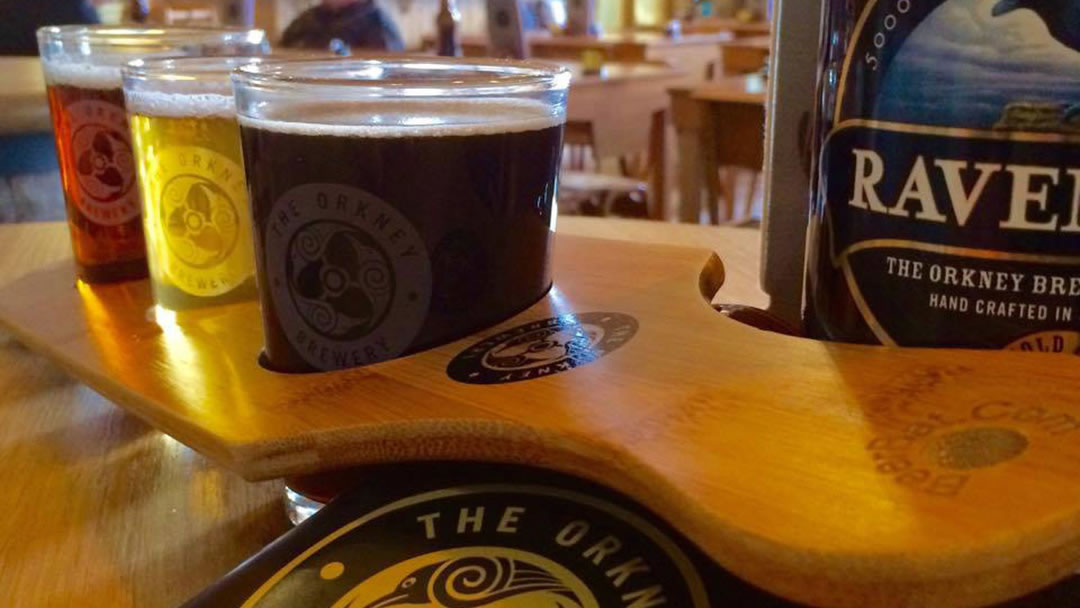 Q. When was the Orkney Brewery first opened?
A. The brewery was founded in 1988 and was one of the first micro-breweries in Scotland. It is located in Quoyloo on the West Mainland, in an old schoolhouse which dates back to 1878. I am originally from Quoyloo myself and acquired the brewery in 2006. In 2010 I rebuilt it to a new 30 barrel brew plant. The old school part was turned into a visitor's centre and tasting hall. It's the only 5 star brewery visitor centre in Scotland.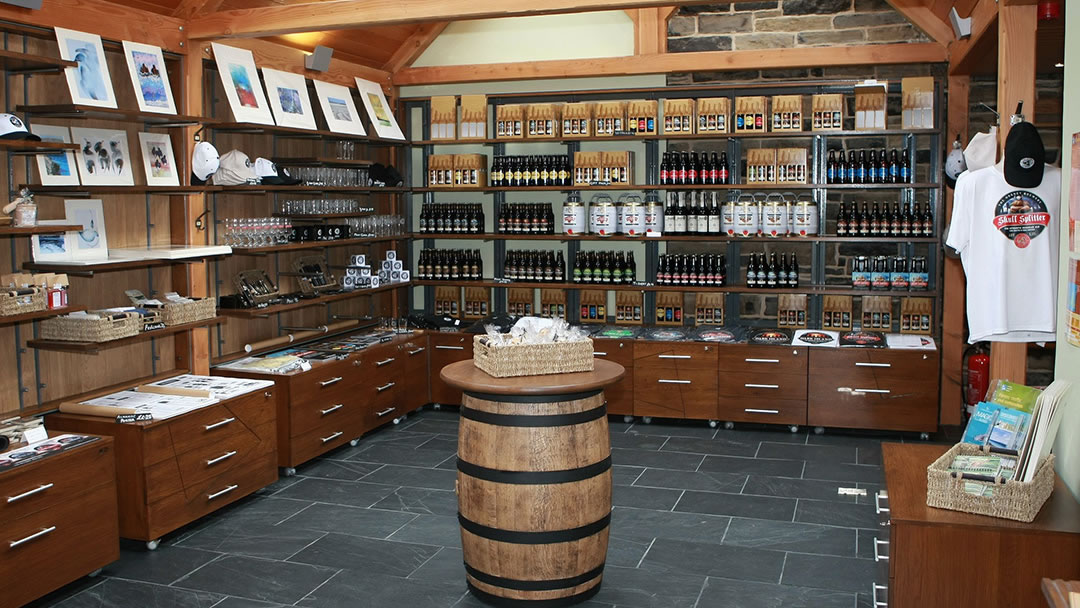 Q. What makes the beers at the Orkney Brewery special?
A. Our beers are brewed with high quality raw materials, such as very good Orcadian water. Orkney Brewery ales are brewed with passion by our staff and in small batches. We create traditional craft brewed ale which is full of flavour.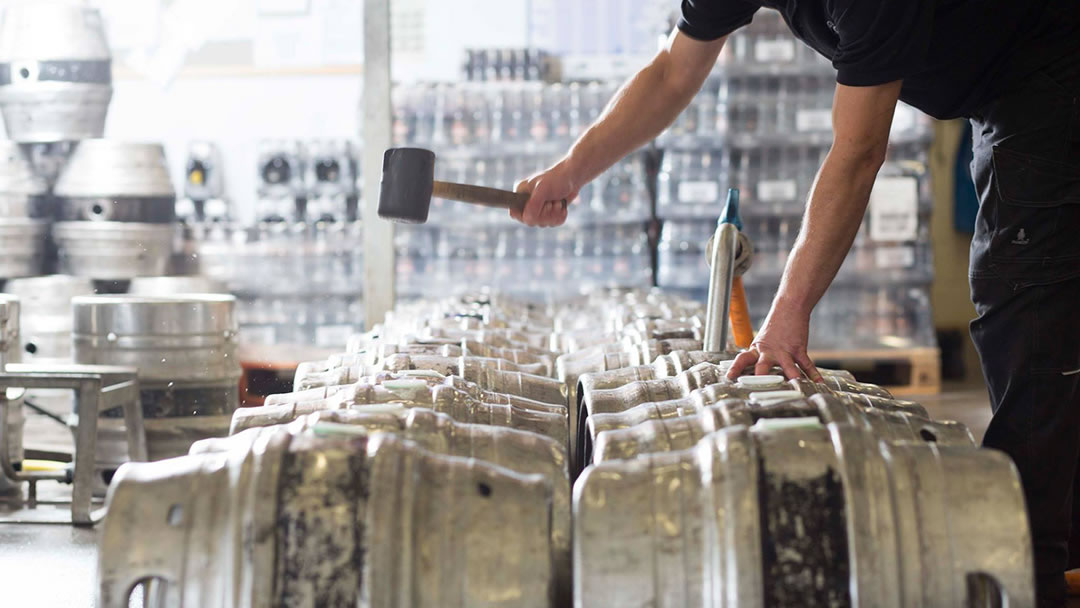 Q. What beers do Orkney Brewery brew – and which is the most popular?
A. Our most popular still is Dark Island; a dark malty, chocolate scotch ale which is good to accompany stews, chocolate pudding, and strong cheese. Our other beers include Red MacGregor, Northern Lights, and Raven Ale.
One of our other big brands now is Corncrake Ale. It's named after a very secretive bird found in small numbers in Orkney. For every bottle we sell we make a donation to the RSPB. We are the only brewery in the UK to have an affiliation with the RSPB and each bottle carries their logo on the front.
Our main ales are all in bottle and in cask format but we also keg Orkney Gold and Puffin Ale. From early spring 2017 we will be bringing Puffin Ale out in bottles.
One of our most famous beers worldwide is Skull Splitter which is an 8.5% ABV barley wine. Skull Splitter was Scottish CAMRA winter beer champion in 2015. Both Raven and Dark Island have also been champion CAMRA beer for Scotland.
Our beers have won other awards. Dark Island Reserve, which is brewed to 10% ABV and is stored in selected whisky casks for three months, won the best strong dark ale in the world beer award in 2011. Just last week our Red MacGregor won a gold award from SIBA, the Small Independent Brewery Association!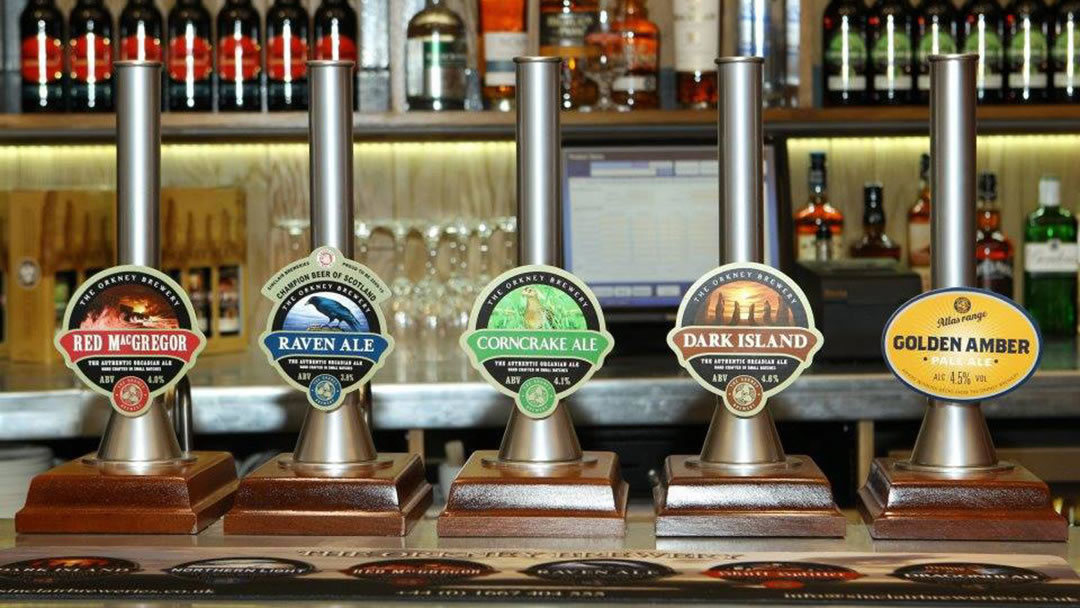 Q. What is your personal favourite?
A. Corncrake and Orkney Gold are my favourites. I like the crispness and the hop background of the beer.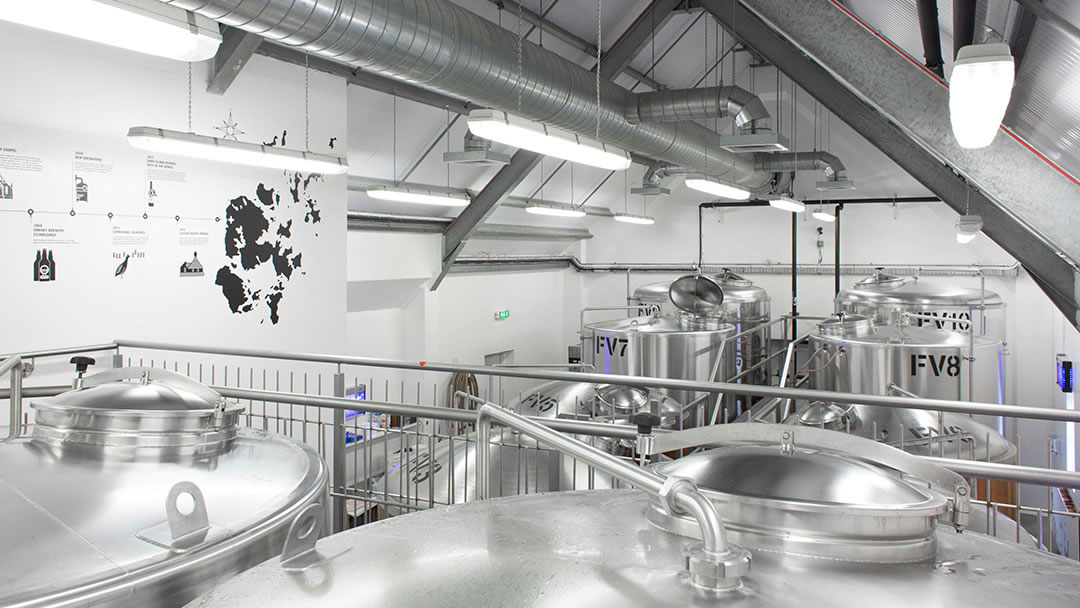 Q. How do you come up with new flavours of beer and decide on which ones you will sell?
A. We watch trends in the market (such as the type of hops that are fashionable nowadays) and the brewing team collaborate to come up with new ideas.
That said, we also produce some old traditional styles as well, like Dragonhead, which is nice in the winter time – people tend to drink more dark beer in the winter.
On average we release one to two new beers per year. We are currently working on two new beers for 2017!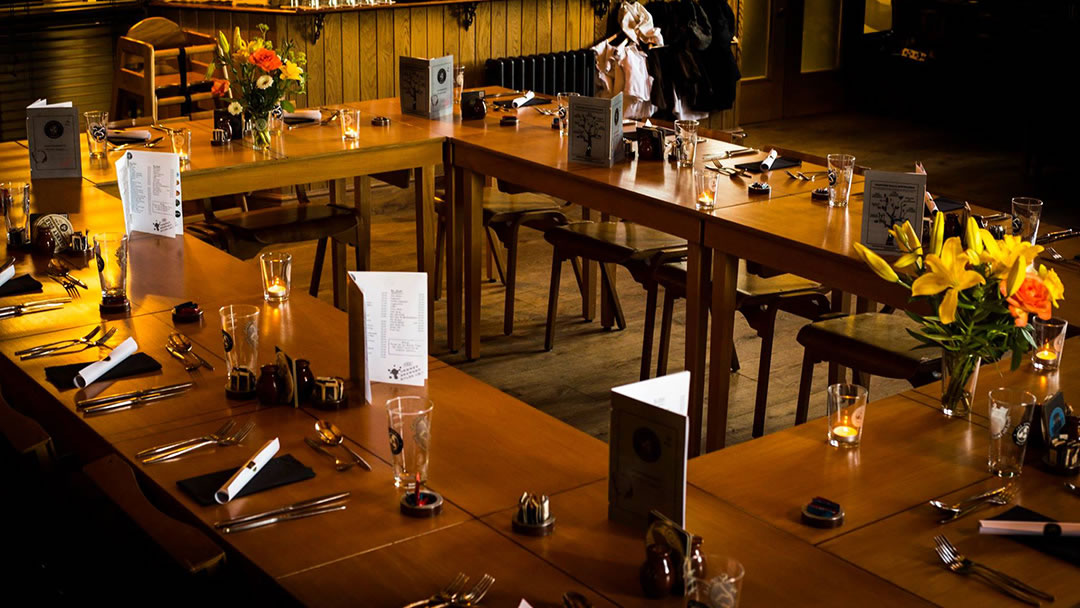 Q. Who comes up with the names for the beers?
A. We put a lot of thought into the names. It tends to be a combination of my ideas, my employee's ideas and suggestions from our Glasgow design team. My employees and I have the final say!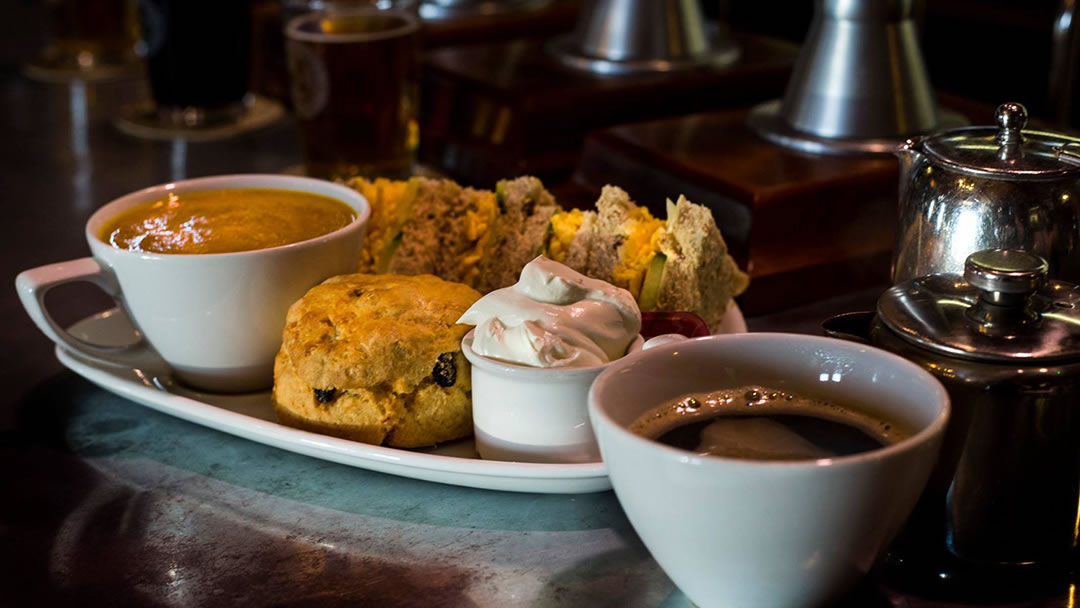 Q. What can someone visiting the brewery expect to find?
A. You'll find a 5-star accessible visitor centre which offers tours every 45 minutes from April until October. During the tours you will be told about the history and the family connections to the school. You will be taken to the brew-house where you'll be told about the brewing process and shown all of the raw materials. We explain about the type of hops that we buy and the different roasts of the malted barley; how we mash it in and boil it in copper kettles. We also explain about how we add hops for flavour and aroma. Then you'll be taken up into the fermentation room to see beers fermenting at different stages. Finally you'll be taken back to the tasting hall where you'll receive a paddle of three different types of beers to try!
In the tasting hall you'll find a restaurant serving delicious food using local produce. We offer full meals, snacks, coffees and teas from 10:00 until 16:00 every day in the high season. We also have a shop that sells all our beers and merchandise and a lot of local crafts. It's a great place to find a Christmas gift for folk who love Orkney!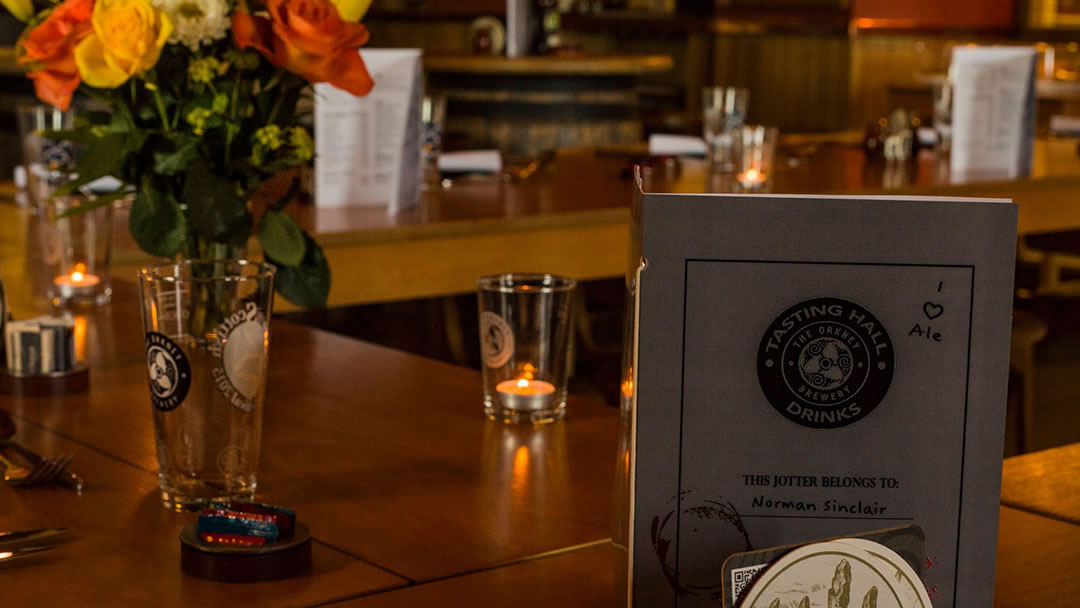 Q. When's the best time to visit the Orkney Brewery?
A. The best time of day to visit is in the late morning. At that point you'll see the most interesting aspects of a tour – when the brewers are digging out the mash and the beer is going through the copper kettle.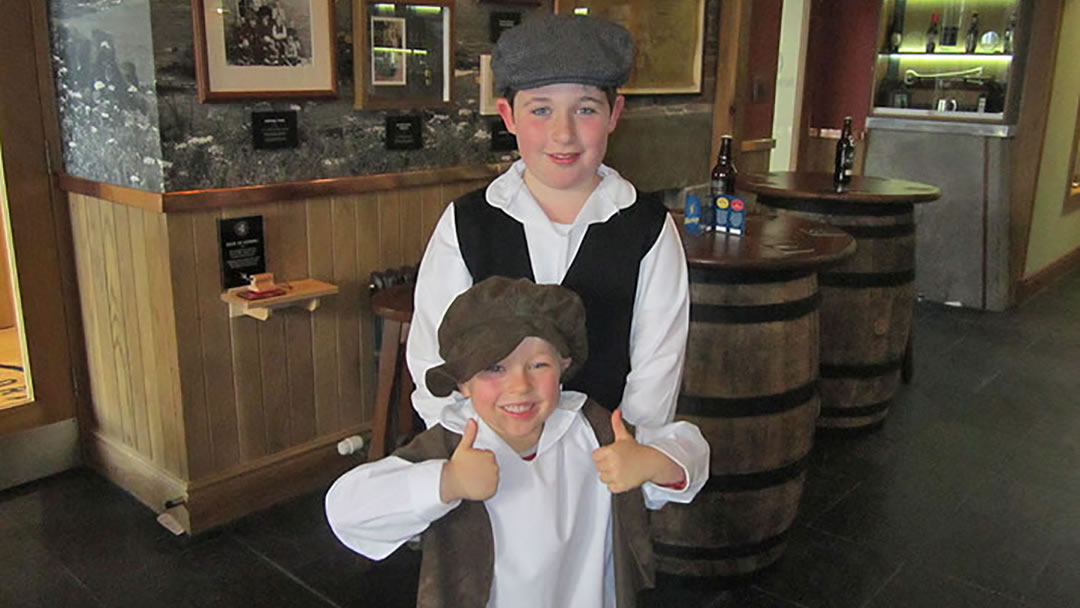 Q. Will children enjoy visiting Orkney Brewery?
A. I hope so! We had children very much in mind when we created the visitor centre as I have two young boys of my own.
We welcome families and recognise the fact that families consist of children! We created a children's trail throughout the brewery in collaboration with a lady who has developed children's activities for the National Museum of Scotland. Children receive a beautifully produced jotter and then collect stamps throughout the trail.
We also have a children's menu on in the tasting hall, a big box of toys for toddlers, and items for children in the shop. Finally, there are information boards outside so that children can identify the different types of birds that they spot in the pond. Children are very high in our priorities!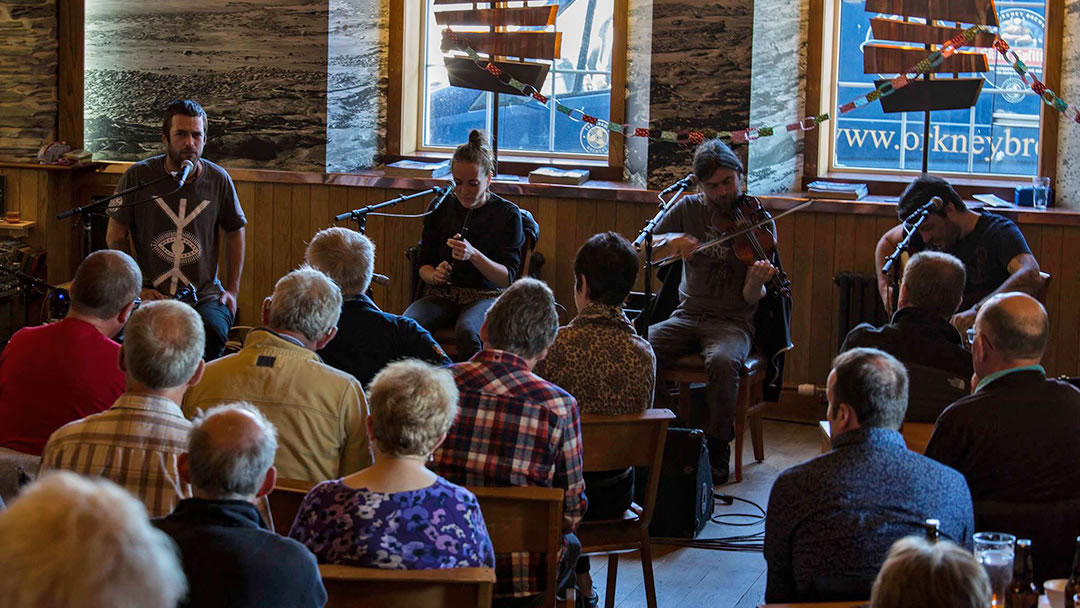 Q. Have you had any special events at the Orkney Brewery?
A. We have had music events, conferences, lots of film shoots and weddings – it's a lovely building for people to get married in! To organise an event just call the visitor centre on 01856 841777 and chat to our Manager Judy who would sort things out for you.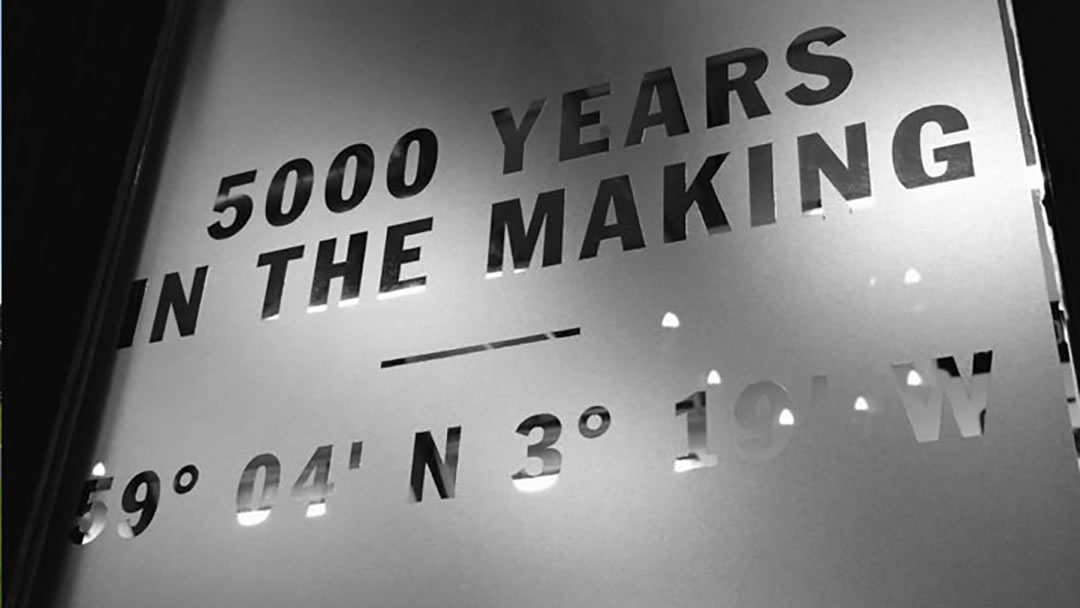 Q. Can I find Orkney Brewery ales outwith the islands?
A. Yes – you'll find Orkney Brewery ales all over Scotland and England. We also export to North America, Canada, Australia, Japan, Hong Kong, and most of the European countries, including Germany, Norway, Italy, France and Switzerland.
We also have a very efficient mail order system via our website www.orkneybrewery.co.uk!

By
Magnus Dixon
Orkney and Shetland enthusiast, family man, loves walks, likes animals, terrible at sports, dire taste in music, adores audiobooks and films, eats a little too much for his own good.
Pin it!