Where in Orkney do you find…
Puffins?
Puffins are always popular with visitors due to their charming and comical nature.
Puffins are always popular with visitors but they only come ashore to breed during the summer (May to July).
Puffins only come ashore to breed during the summer (May to July) and the best places to see them are; the Castle of Burrian on Westray, The Brough of Birsay and Marwick Head on Mainland Orkney and Noup Cliffs on Papa Westray.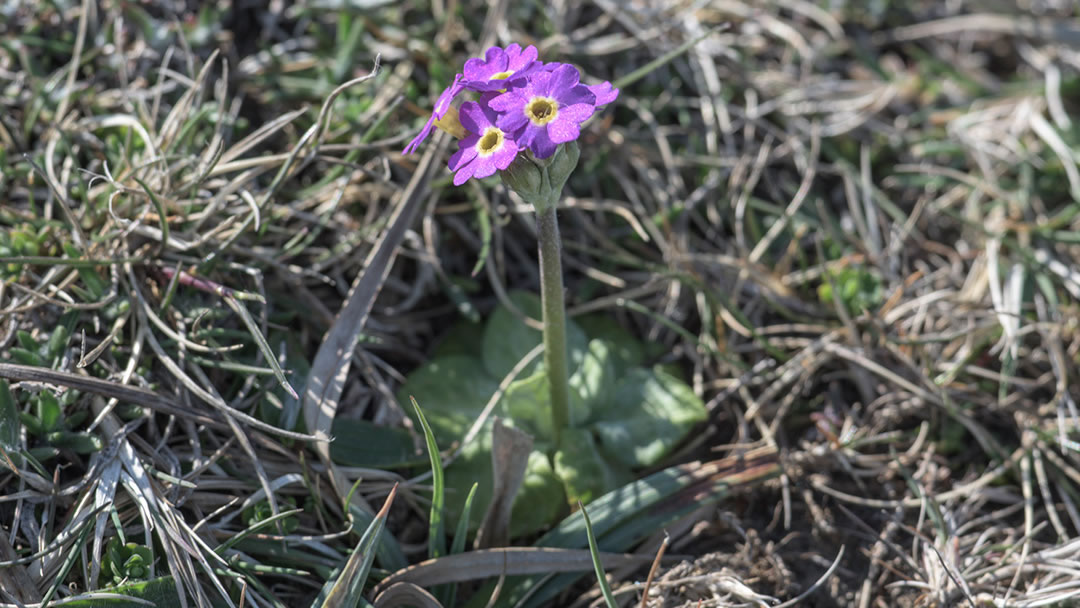 Primula Scotica?
The Scottish Primrose is only found in the wild in Caithness, Sutherland and Orkney. It is a small purple flower with a yellow centre and can be found at Yesnaby on the sea cliffs. The best place is about 100m back along the road from the Yesnaby car park, on the south side of the road. Amazingly these tiny flowers manage to survive the harsh Orkney weather and have inspired a lovely jewellery collection by local designer Sheila Fleet.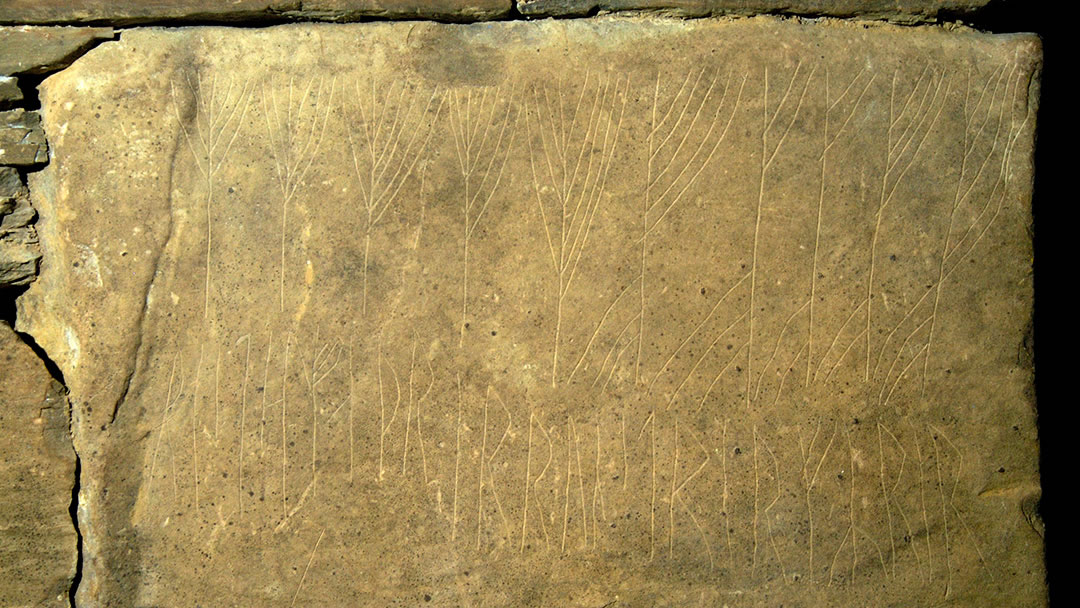 Viking Graffiti?
Built some 5,000 years ago, Maeshowe is a chambered tomb which was used for burials until it fell from use and was closed up. It remained closed until the mid-1100s, when Norsemen – descendants of the Vikings – broke in and left their mark. The runic graffiti they carved into the walls forms the largest collection of runic inscriptions outside of Scandinavia. Maeshowe is just outside Stenness, but the visitor's centre (where you buy tickets) is in Stenness village itself.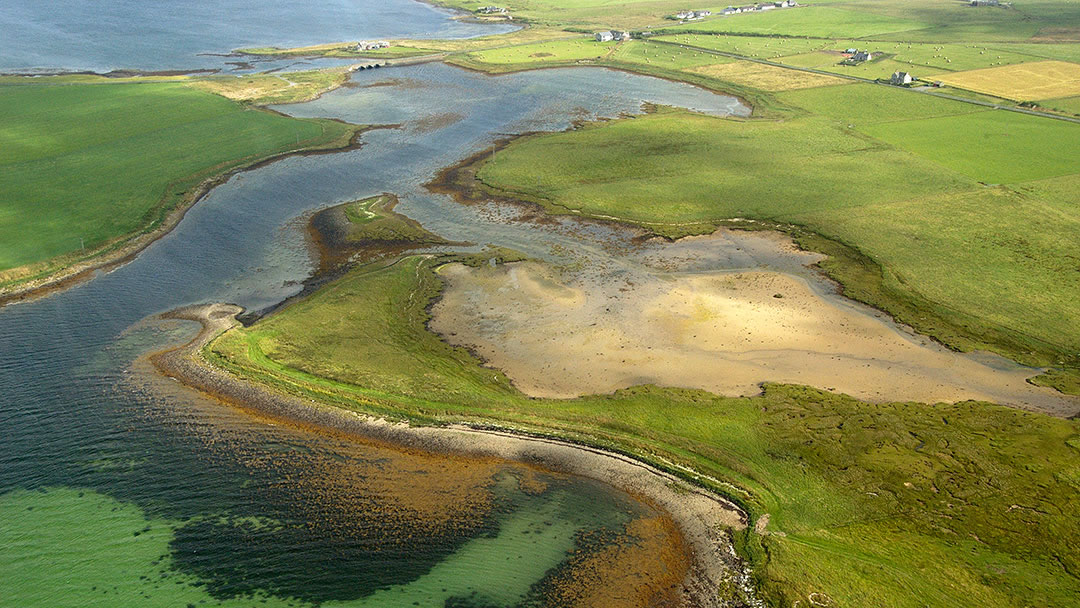 Otters?
The Brig O' Waithe (pictured above) is one of the few places where otters are regularly seen in Orkney. The Brig O' Waithe is a sea inlet about two miles outside Stromness on the Stromness to Kirkwall road. Here the Loch of Stenness flows into the Bay of Ireland, the mixing of salty sea water and fresh water from the loch means the area is able to support a range of wildlife which are suited to living in brackish or fresh water. Otters are fairly shy animals who come out at dusk; so a comfy place to wait and watch and patience are key to spotting them!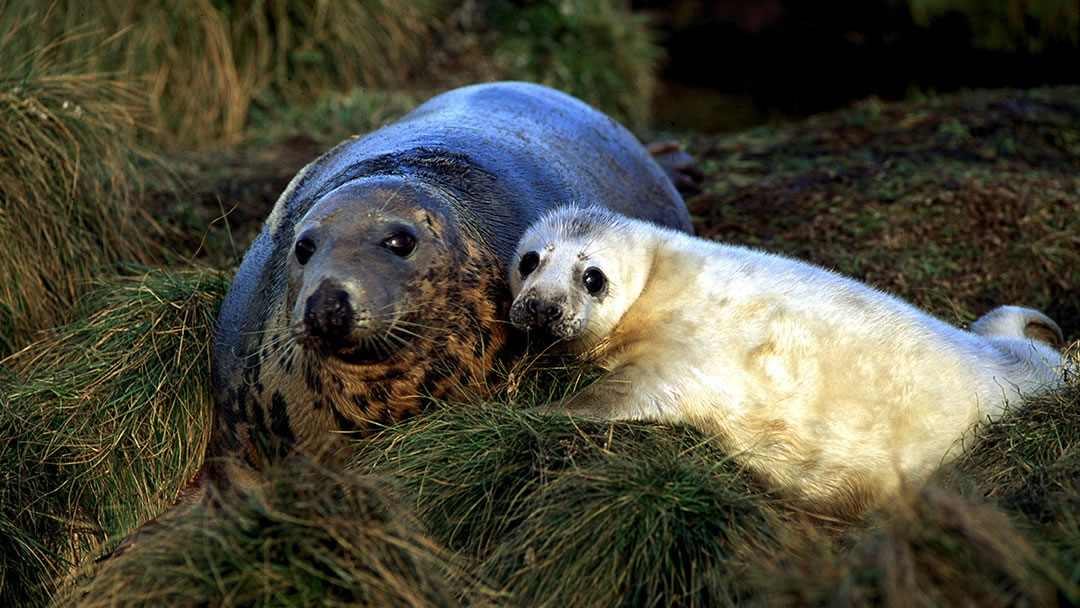 Seals?
There are two types of seal found in Orkney; the Grey seal and Common / Harbour seal, Orkney is home to about 15% of the world's Grey seal population. The best time to see seals is when they have their pups; June-July for Common/Harbour seals and October-November for Grey seals. The Brough of Birsay, South Ronaldsay, Rousay and Sanday are popular sites to see seals basking in the sun. They'll often follow you in the water as you walk along the shore!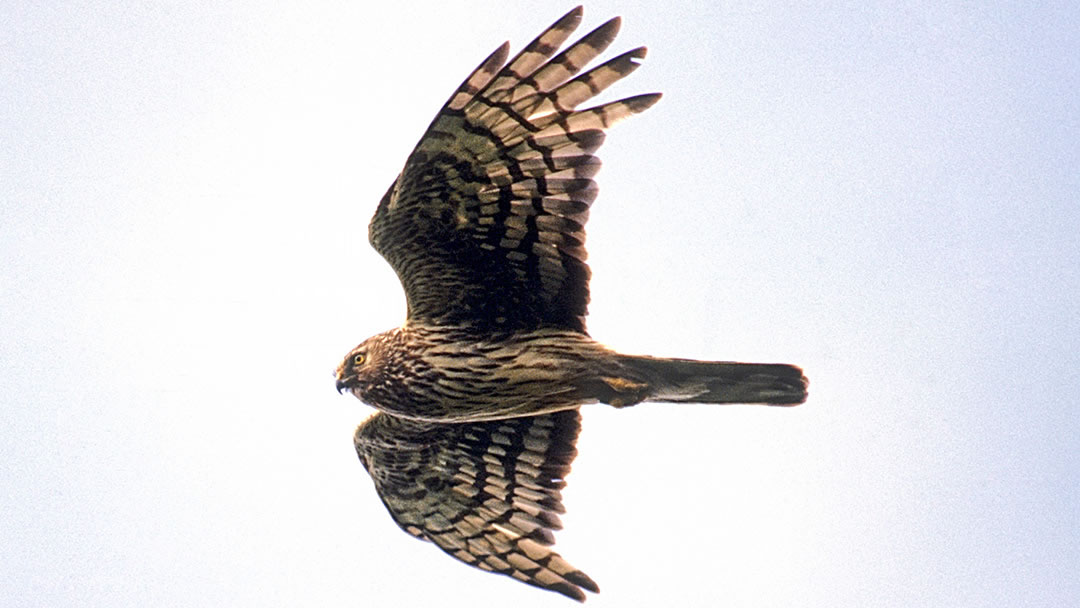 Hen Harriers?
Hen Harriers are known for their extravagant aerial courtship performances, the best time to see this is from April until late July during their breeding season. RSPB Hobbister reserve is only four miles south west of Kirkwall and Cottascarth in Rendall are both home to a variety of moorland birds. They are both great places to see merlins, curlews, skylarks and hen harriers.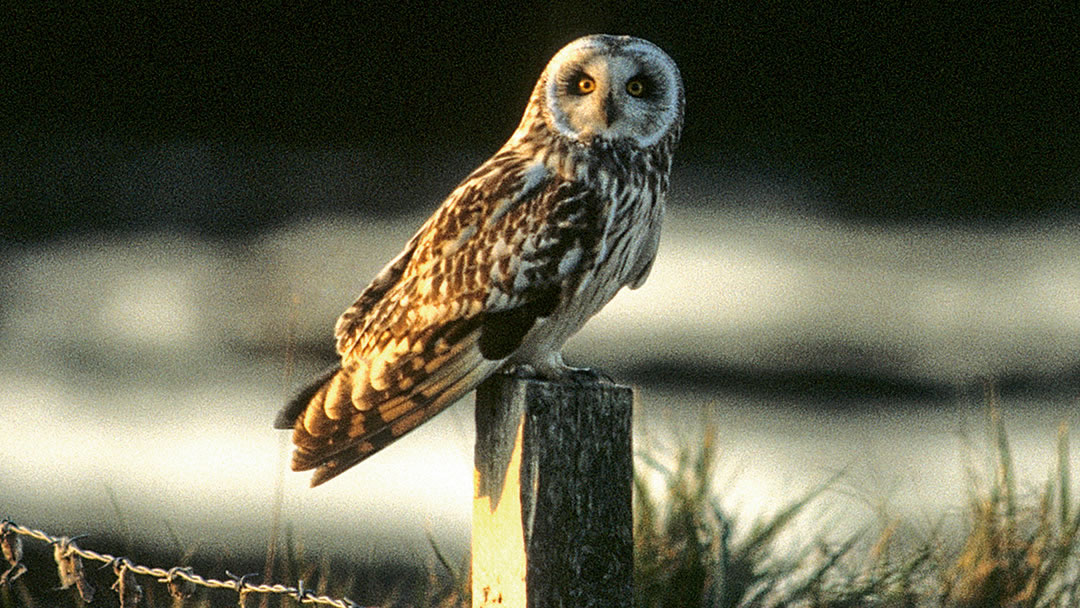 Owls?
Short-eared owls or Catty face as they are called in Orkney, can be seen gliding around during the summer months. The best places to see them are Trumland, the RSPB reserve in Rousay and the Hoy reserve which is the RSPB's largest reserve in Orkney. Look at fenceposts when driving in Orkney – you may spot a resting owl!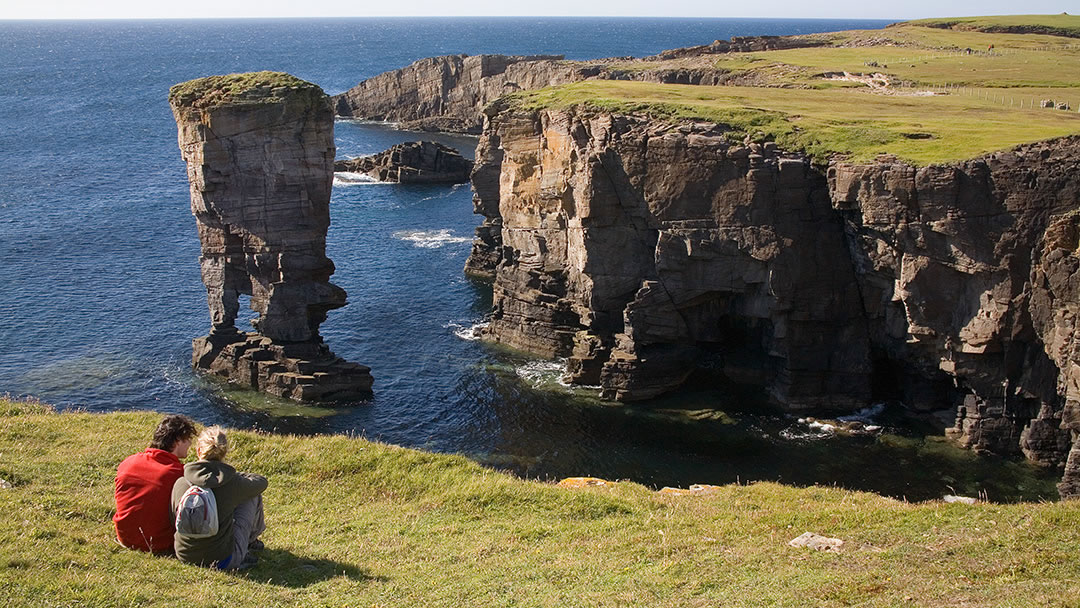 Sea Stacks?
Orkney's most famous sea stack is The Old Man of Hoy which stands at an impressive 137 metres tall; one of the tallest seastacks in Britain. The red sandstone stack can be found off the west coast of the island Hoy and you'll see it from MV Hamnavoe when you sail across the Pentland Firth.
There are other sea stacks to be seen around Orkney. On the dramatic coastline of Yesnaby, on the west coast of the Orkney mainland, Yesnaby Castle (pictured) stands at 35 metres and North Gaulton Castle is 55 metres high.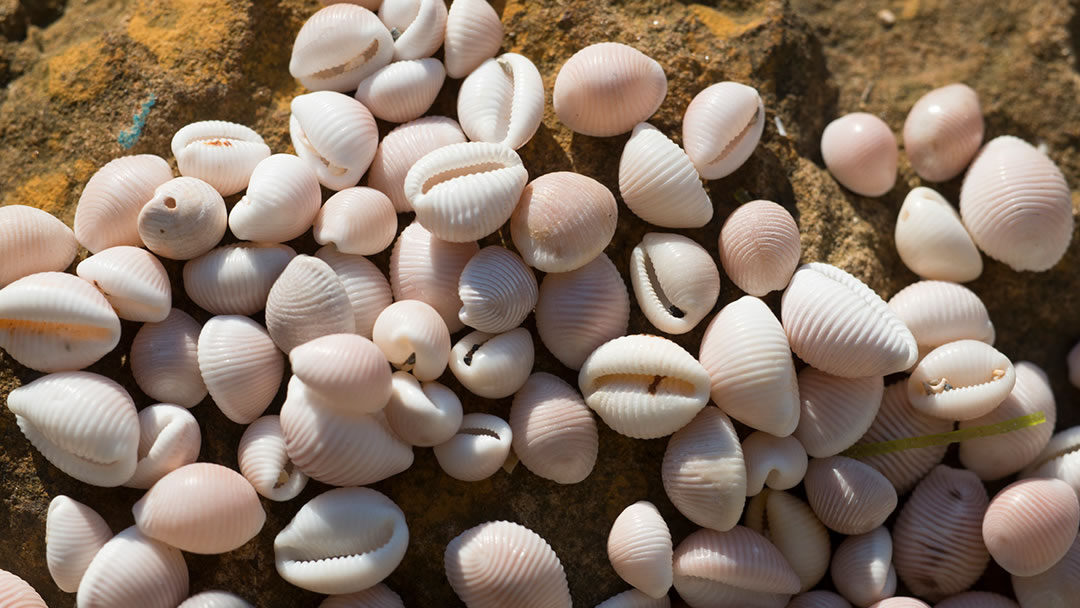 Cowrie Shells?
Known locally as Groatie Buckies these peedie shells are said to bring good luck and good fortune to the keeper as they are so difficult to find. The best beaches to find them are a closely guarded secret but they are said to have been found along rocky shores such as Marwick and the Brough of Birsay.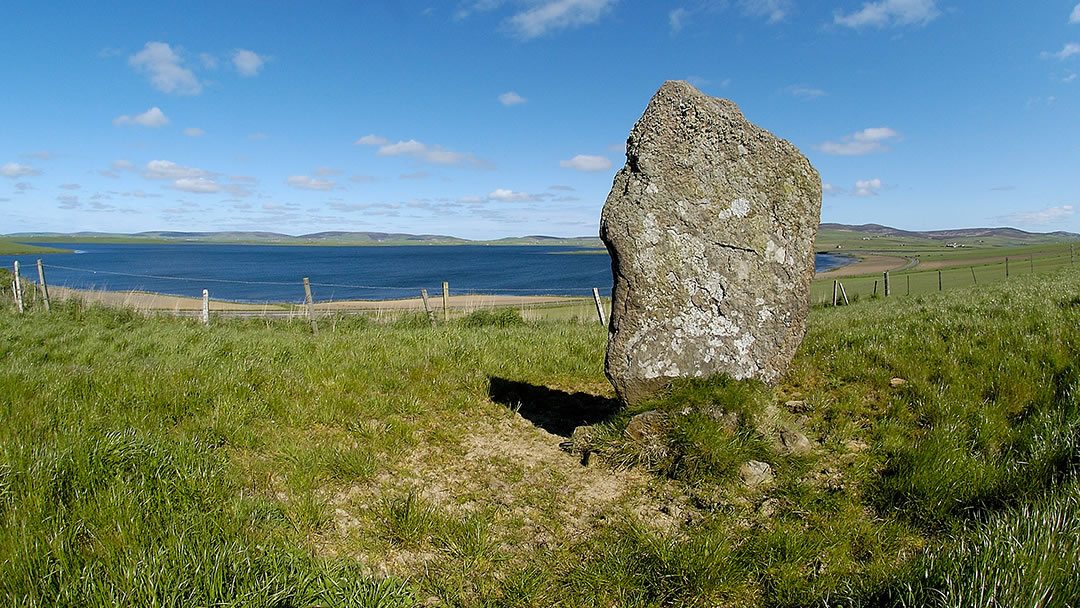 Standing Stones?
Everywhere!!
As well as the famous Standing Stones and Ring of Brodgar in Stenness, you will often see standing stones dotted about Orkney in fields. The one pictured above comes from Deepdale, outside Stromness. Their purpose is unknown.

By
Ruby Merriman
Volleyball-playing, adventure loving Orcadian who studied in Edinburgh, lived in New Zealand and Singapore, and is enjoying being home.
Pin it!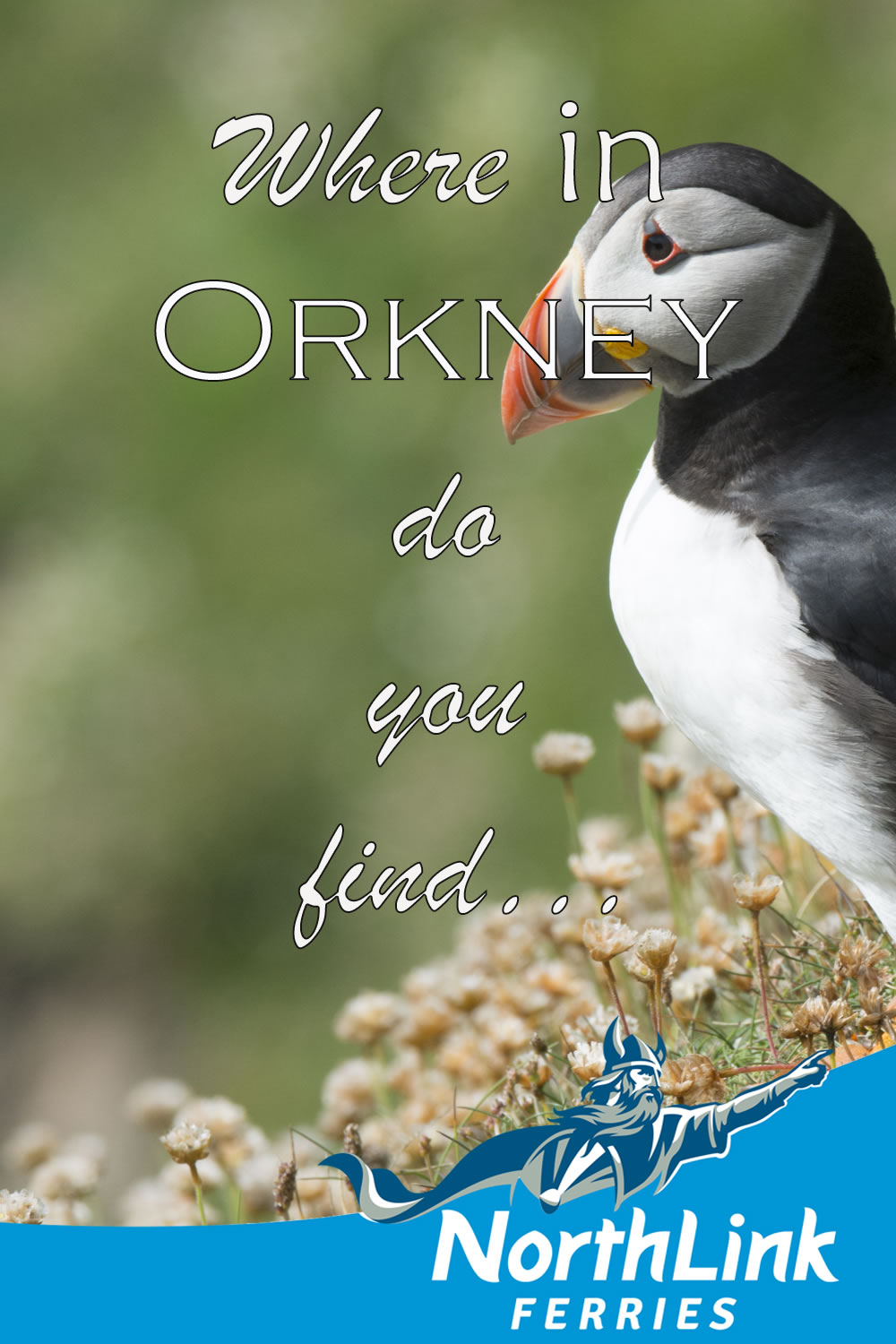 Header image: Puffins in Westray, Orkney photo © Copyright Charles Tait