15 fascinating facts about Scalloway
Scalloway is a picturesque village situated about six miles from Lerwick, on Shetland's west mainland.
Scalloway has a large and sheltered natural harbour and sits at the fertile Tingwall Valley's foot, providing rich agricultural land.
The thriving village has a population of about 1,200 and boasts a school, swimming pool, several shops and eateries and an unmissable museum that tells Scalloway's fascinating story.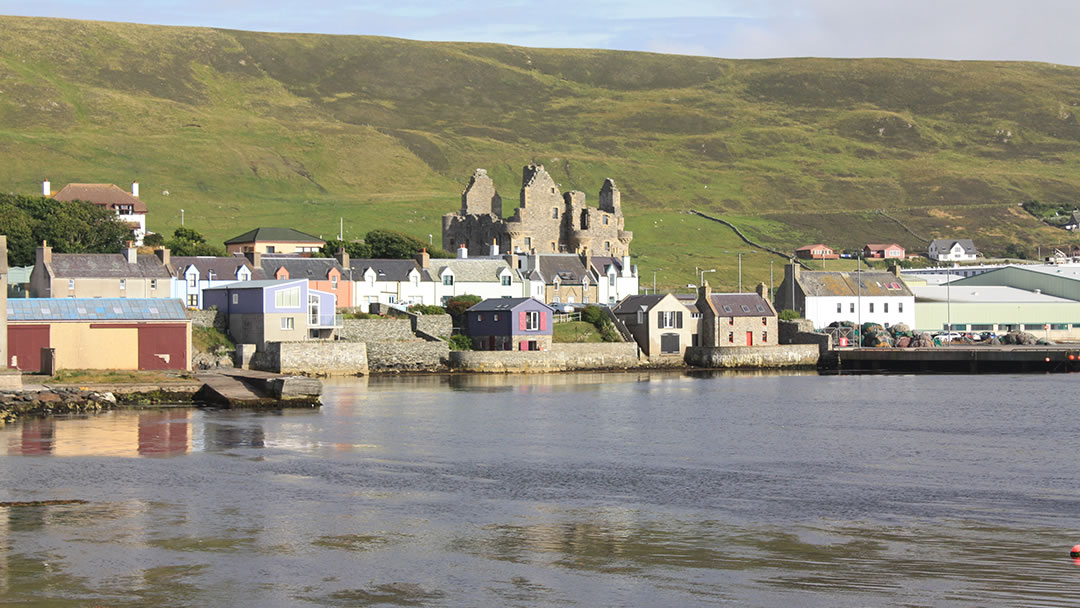 1. Scalloway is the former capital of Shetland
Scalloway was the capital of Shetland until about 1838, when Lerwick overtook it. Lerwick was not a natural choice for a town; the land leading from the foreshore was steep and unforgiving, and there was a limited supply of fresh-water. The influence of Dutch fishermen led to a considerable expansion and, by the early 19th century, Lerwick had overtaken Scalloway as the main economic centre in the islands.
2. Scalloway Castle was completed in 1600
Scalloway Castle was completed around 1600 and built by tyrant Earl Patrick Stewart, Earl of Orkney & Lord of Zetland [Shetland]. Earl Patrick, known as 'Black Patie', was detested in Shetland. Despite spending much of his reign in Orkney, he retained residences in Shetland, including Scalloway Castle.
This was a time of great suffering, punctuated by oppression and harsh, iron-fisted rule. Many of the stories of Black Patie are veiled with sinister speculations, and it isn't easy to decipher what's true and what's legend. Yet his name has gone down in history, and he's often pegged as one of the most wicked villains in Shetland's history.
The Castle now stands a roofless ruin, dominating the skyline as a constant reminder of the village's darker past.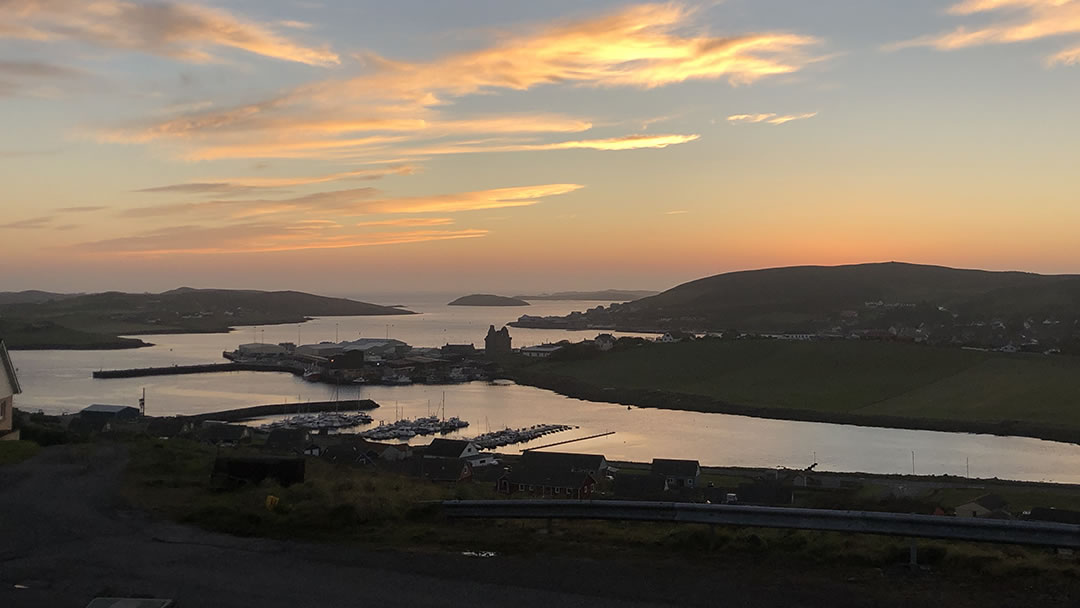 3. Scalloway has thrived due to its location
Scalloway was an ideal location for a settlement. It has a large and sheltered natural harbour and sits at the fertile Tingwall Valley's foot, providing rich agricultural land. There is good access to fresh drinking water, and the surrounding hills protect it from the worst wind.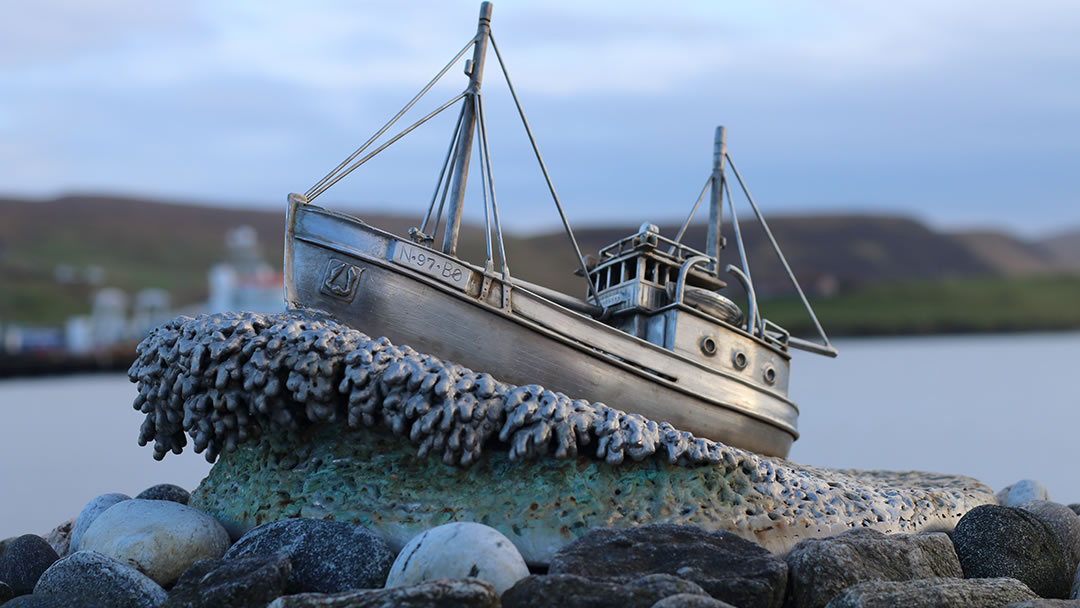 4. Scalloway was the Shetland-base of the Second World War Shetland Bus operation
In 1940, Nazi troops invaded Norway, and from that moment until the war ended in 1945, Shetland became central to the resistance movement. The Shetland Bus operation involved small wooden fishing boats that plied across the North Sea in winter, under cover of darkness, carrying refugees from Nazi-occupied Norway and bringing weapons and supplies.
For the greater part of the war, this operation was conducted from Scalloway, a quieter base than Lerwick with a slipway for carrying out essential repairs to the boats. A dangerous and daring operation, ships often sank. The Shetland Bus Memorial commemorates all those who were lost to the Nazis and the North Sea. The Scalloway Museum has excellent displays about the operation, and visitors can see many of the buildings used.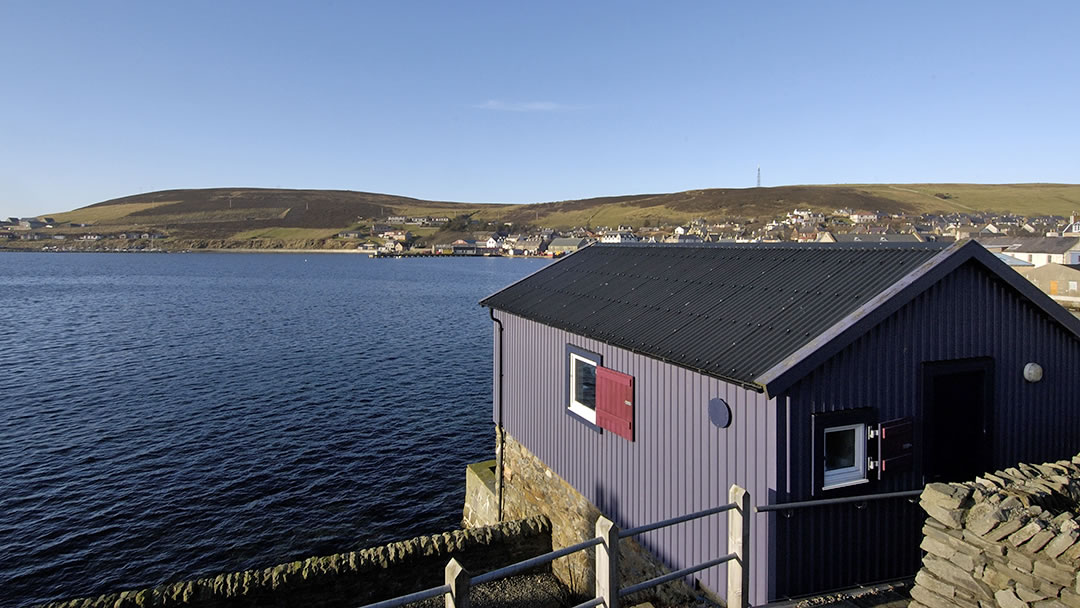 5. The last witch sentenced to death was burnt on Gallow Hill around 1700
Barbara Tulloch and her daughter Ellen King were the last witches burned on Scalloway's Gallow Hill around 1700. For a large part of the 17th century, many women were tried and executed for witchcraft. More-often-than-not they were merely ordinary women who were perhaps wise or familiar with alternative medicines. Like many more before them, Barbara and Ellen were burned on Gallow Hill after being strangled or drowned. It was a widely held belief that the devil may inhabit a witches body after death and cause them to rise again. The bodies were burned to prevent this.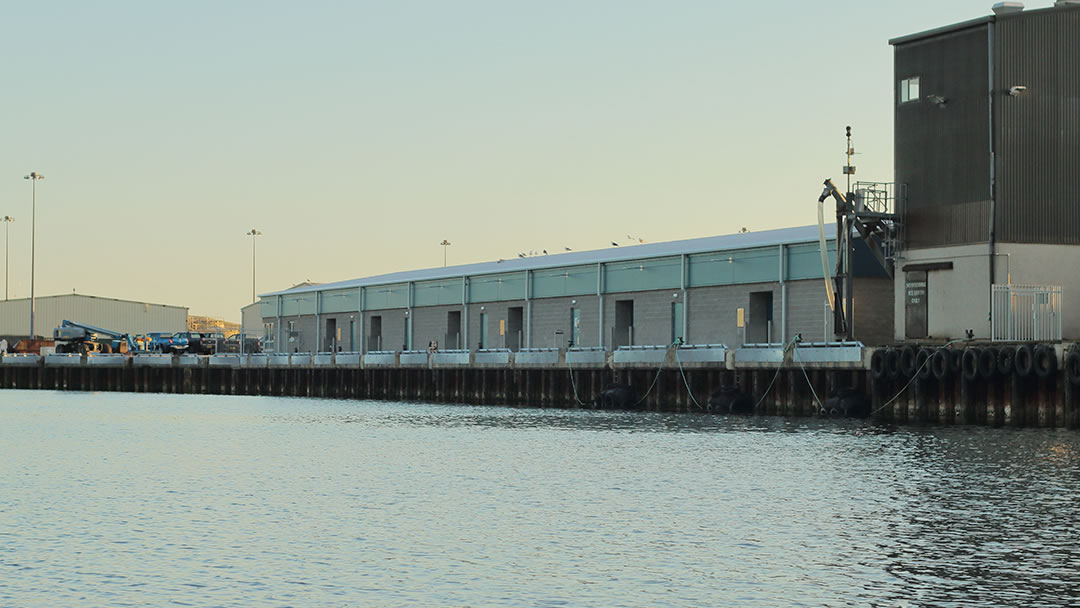 6. Scalloway's new state-of-the-art fish market opened in 2020
As well as a thriving fishing industry, Scalloway's port is home to a fleet of aquaculture vessels. There are more than 20 salmon farms off Scalloway and about seven mussel sites. Scalloway also acts as the main port on Shetland's west coast for any oil vessels who need to call in before heading on to the oil fields to the west of Shetland.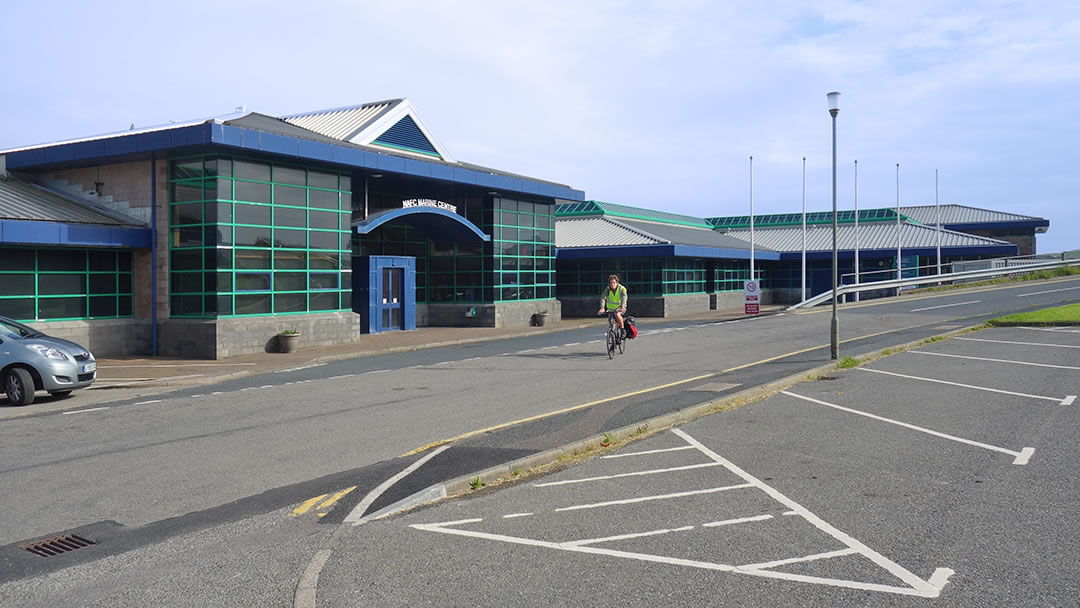 7. Scalloway has a world-leading marine centre
The North Atlantic Fisheries College (NAFC) is an educational and scientific research institute. The Centre delivers training and education as well as carrying out vital research in the marine sector. The Centre supports maritime industries, ensuring that they receive the support required to thrive, and they continually monitor marine sectors to ensure they are managed sustainably. The NAFC offers a wide range of training courses relevant to maritime industries, from the three-year Merchant Navy Cadet Programme and shore-based engineering qualifications to short one-day courses.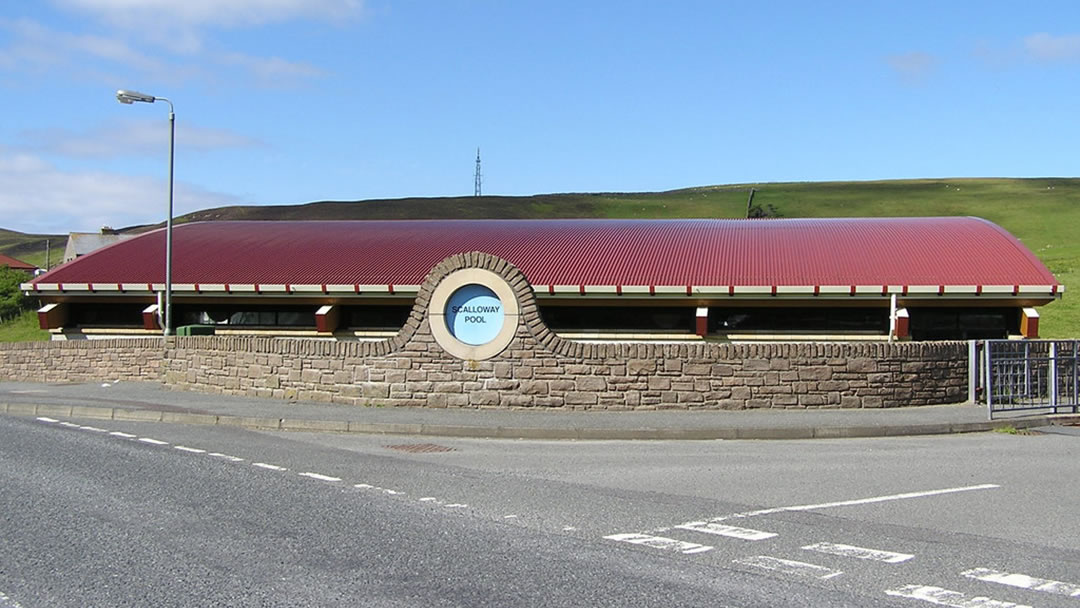 8. Scalloway boasted an outdoor swimming pool
At one time, Scalloway boasted not just one but two outdoor swimming pools. Situated just off Main Street, this was where local children were taught how to swim. The swimming pools opened in 1961 and closed in the 1990s. The area is now car parking, and children can swim in the heated swimming pool (pictured above) a short distance away on New Road.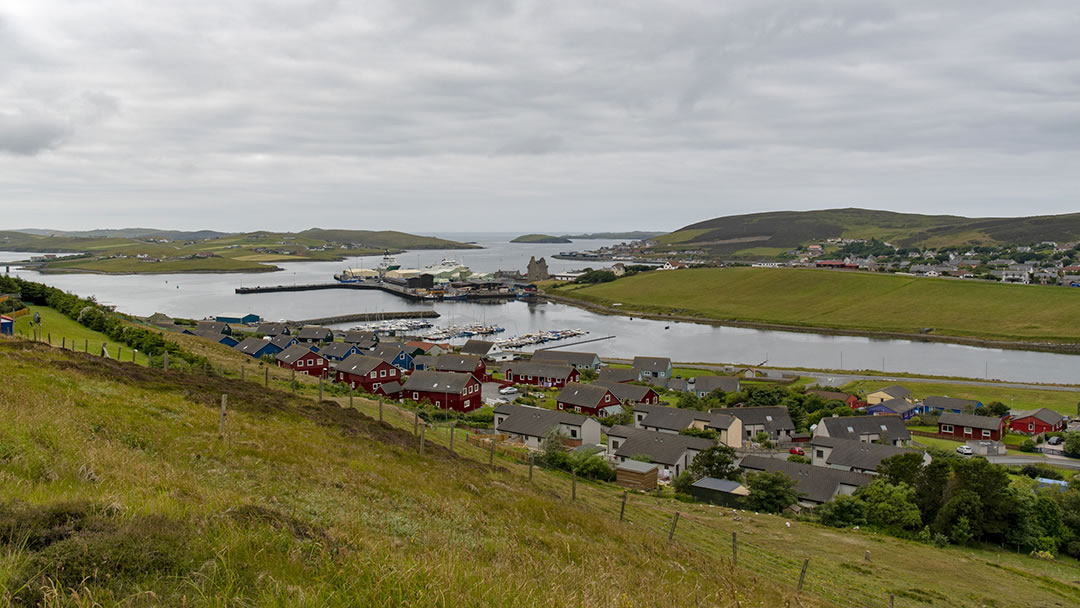 9. Scalloway was linked to Orkney by a ferry until the 1960s
At one time, Scalloway was linked to our island neighbour, Orkney, by a regular ferry service. This service that operated between Scalloway and Stromness carried on until just before the Second World War. The Stromness ferry often called at random places on the west coast including Spiggie, Skeld and Hillswick. Scalloway maintains strong links with Stromness today, particularly between football teams!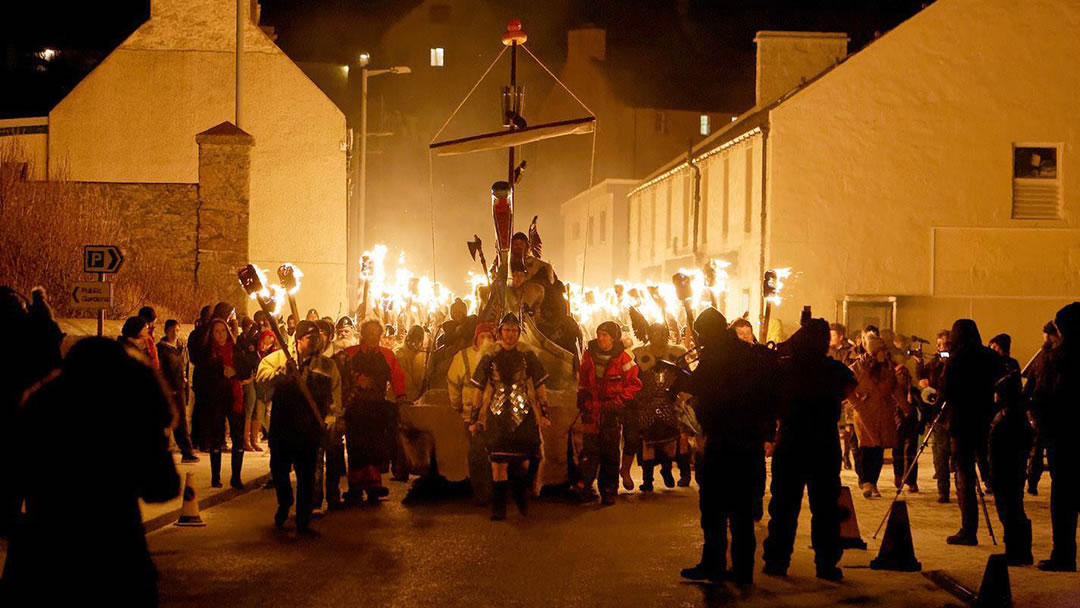 10. Scalloway has the first Fire Festival of the year
Between January and March, there are 12 annual Up Helly Aa – or fire festival – celebrations throughout Shetland. Scalloway's Fire Festival is the first of the year, kickstarting Up Helly Aa season. The procession of guizers, brandishing burning torches, makes its way towards the Boating Club, where a replica Viking longship is torched and cast out to sea.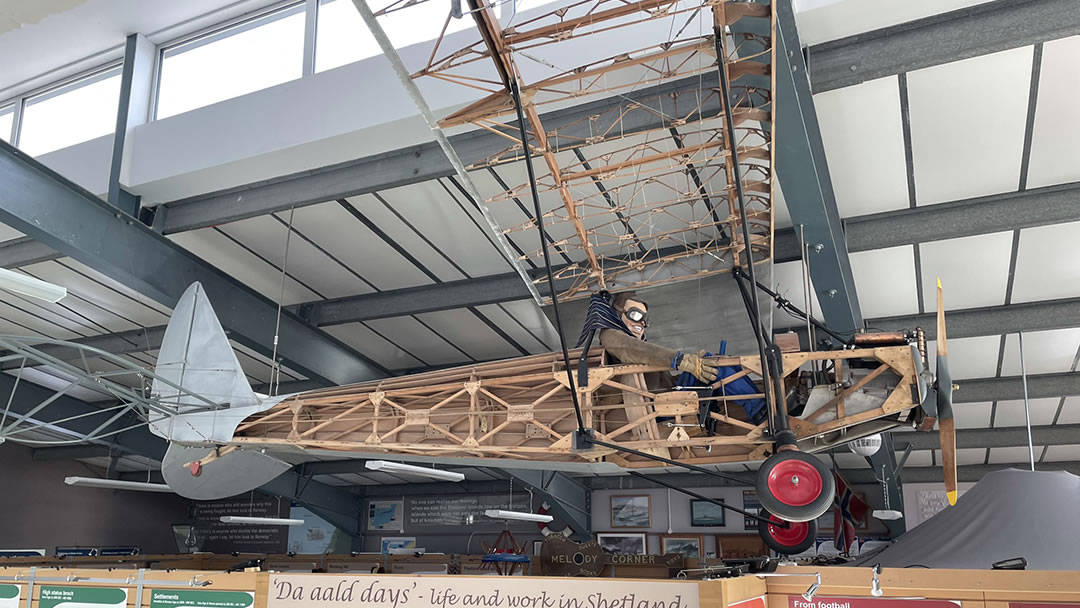 11. Scalloway was home to an ingenious inventor
Scalloway man, known locally as Jim o' Berry, was a self-taught mechanical genius who invented, among other things, a fish gutting machine that is still used today on fishing boats throughout the world. For this, he was awarded an MBE from the Queen for his services to the fishing industry.
He also built two aeroplanes, one of which is on display in the Scalloway Museum. He made them in his shed at Berry and even managed to achieve flight – albeit a short one! Jim was a modest man who was very humble about his remarkable achievements.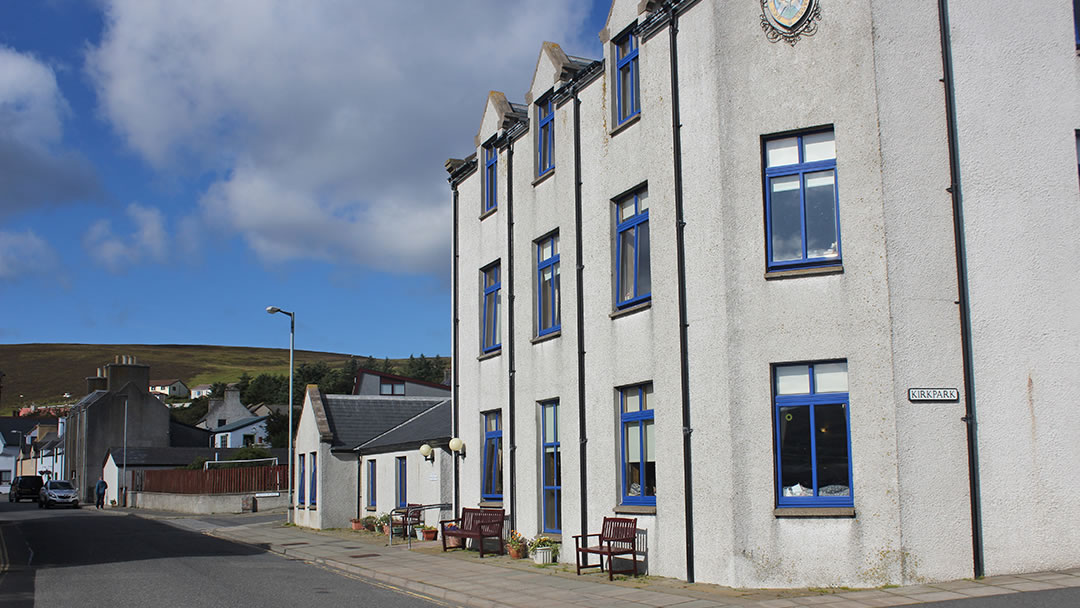 12. Scalloway has a curious connection to Titanic
Scalloway man, Walter Gray, who had a successful career in telegraphy and communications with the Marconi company, was an officer-in-charge on the evening that the call came in that Titanic had struck ice.
Walter had left Shetland to pursue his career and was operating the communication radio on the evening of 15th April 1912 when Titanic floundered. Gray's role was to maintain radio contact with Titanic for as long as possible before she went down.
Walter and his wife Joan retired to Shetland and, on their deaths, bequeathed the Walter & Joan Gray Eventide Home (pictured above) to the community. Today it is managed by the Church of Scotland and serves as a care home for the community.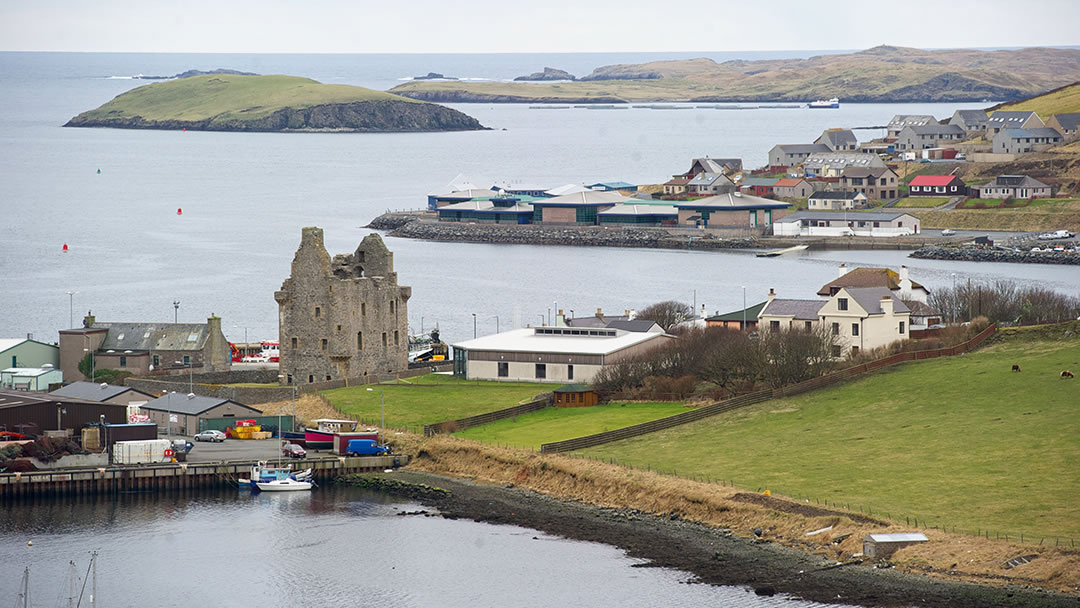 13. Green Holm was used for target practice
The Green Holm is an uninhabited island on the approaches to Scalloway Harbour (top left in the picture above). Passing the island by boat or peering through binoculars from Scalloway, it's clear that the island's north-east side has been ravaged by more than just coastal erosion. Green Holm was used as target practice during the war – leaving an altogether pitted appearance to its otherwise gently rolling back.
14. Upper Scalloway once had a dominating broch
Upper Scalloway, an important archaeological site currently crowdfunding to allow excavations, may have once had a broch that rivalled even Mousa's in size and stature. Excavations have found that the broch at Upper Scalloway had an impressive 20-metre diameter – similar to that of Old Scatness in Shetland's South Mainland.
You can donate to this excavation via this link.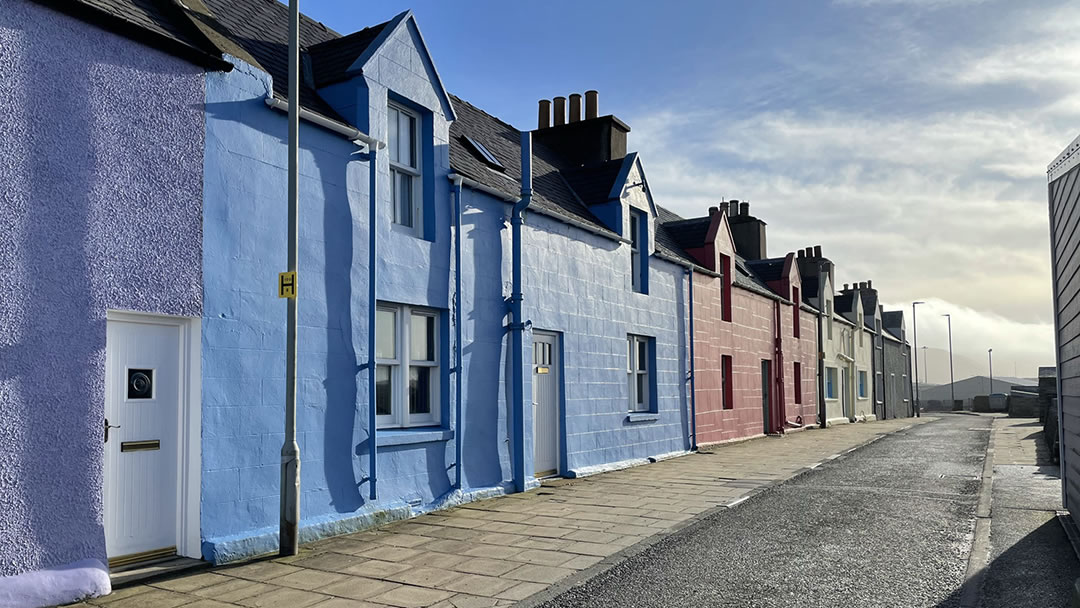 15. Scalloway has its own version of Tobermory – or Balamory if you grew up in the noughties
The colourful and vibrant houses that line the New Street road are picture-perfect and are among the oldest houses in Scalloway. One of them has a curious inscription by the eccentric local inventor and philosopher, William Johnson. Dated 1910, the inscription details his unusual views on the effects of the moon on the tides.
Pin it!