This carrot cake is a truly special one as it is a welcome cake for my Shetland Wool Adventures groups.
There have been so many compliments about this cake, and so many requests for the recipe, that it simply had to be included here.
At the start of each tour, we gather around the table with freshly brewed coffee and a slice of cake to enjoy the first workshop and hear everyone's introductions. The atmosphere is always cordial and full of excitement. There have been so many compliments about this cake, and so many requests for the recipe, that it simply had to be included here.
And as there are carrots, it must be healthy!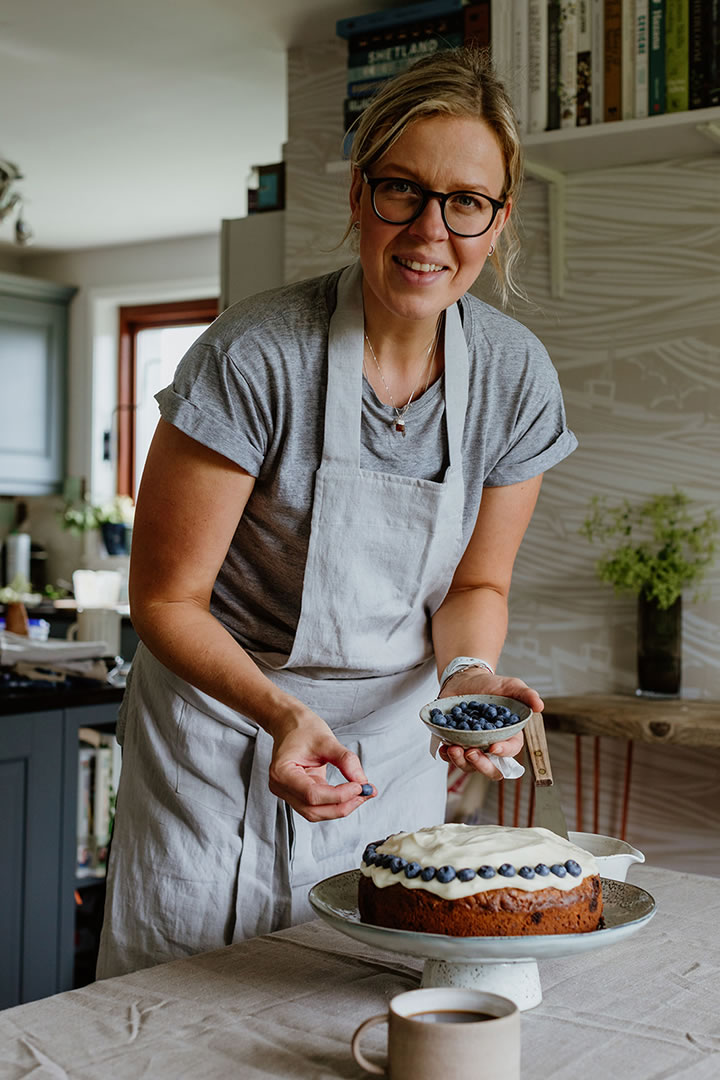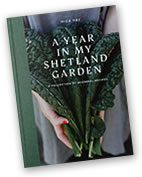 Serves 12
This recipe is from Misa Hay's cookbook A Year in my Shetland Garden, available in shops around Shetland and online. Misa's collection of recipes is inspired by her beloved garden, local Shetland produce and wild plants. The recipes are flavoured by her Czech heritage and her travels as well as by Scottish classics and Shetland specialities.
Ingredients
400g plain flour
2 tsp ground cinnamon
1 tsp freshly grated nutmeg
2 tsp baking powder
2 tsp bicarbonate of soda
400ml vegetable or olive oil
6 medium eggs
200g dark muscovado sugar
2 tsp vanilla extract or ½ tsp ground
vanilla powder
450g carrots, peeled and roughly grated
120g chopped walnuts
For the icing
320g cream cheese
Zest of 1 washed orange, finely grated
2 tbsp orange juice
1 tsp vanilla extract or powder
200g icing sugar
Blueberries or blackberries (to decorate)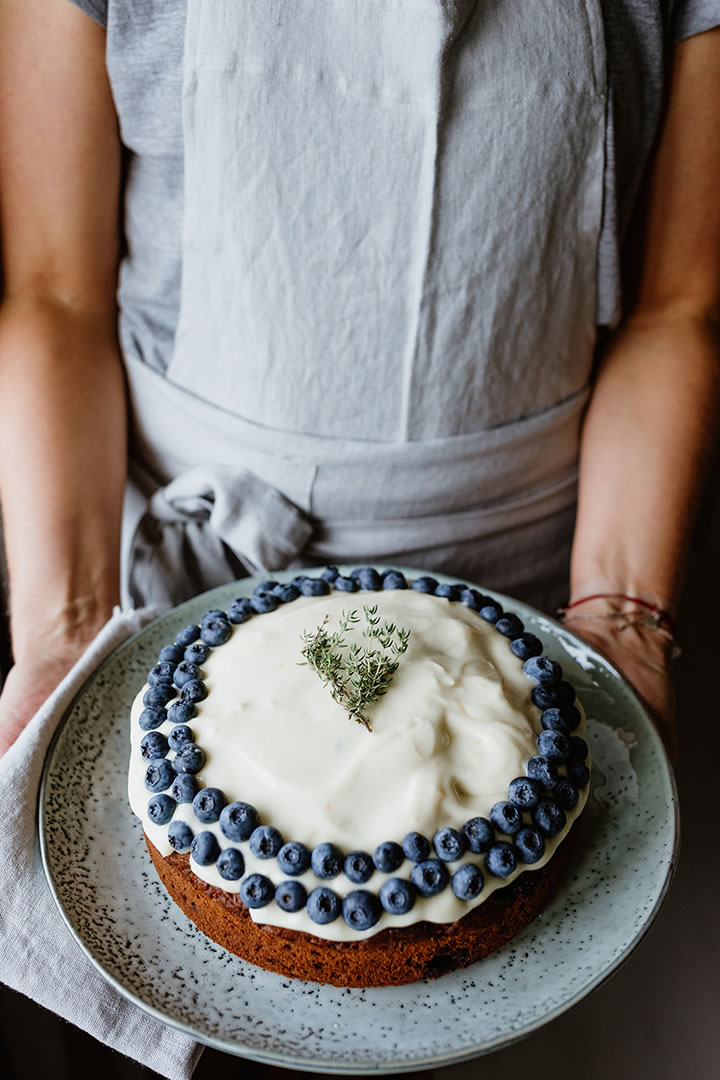 Method
Preheat the oven to 170°C (325°F, fan oven 150°C).
Lightly oil a 24cm (9.5in) round cake springform (ideally non-stick) tin.
Sift the flour, spices, baking powder and bicarbonate of soda together in a large bowl.
In a smaller bowl, lightly whisk the oil and eggs together, stir in the dark muscovado sugar and vanilla and mix well, then slowly stir the wet mixture into the flour mixture and mix well.
Add the carrots and walnuts. Mix thoroughly, then pour into the prepared cake tin.
Bake in the preheated oven for 1¼ hours, or until lightly coloured. You can test if it's ready by inserting a skewer into the centre of the cake and when it comes out clean, it's ready.
Remove from the oven and allow to cool in the tin for 10 minutes before taking out and placing on a wire rack.
For the icing, beat together the cream cheese, orange zest, orange juice and vanilla. Sift the icing sugar and stir into the cream cheese mixture.
Wait until the cake is completely cooled, then spread the icing over the top with a palette knife. Decorate with blueberries or blackberries.

By
Misa Hay
Misa runs Shetland Wool Adventures offering knitting and hiking tours in Shetland for small groups. Recently she launched the first volume of the Shetland Wool Adventures Journal featuring photography, knitting patterns, recipes and more. Visit
www.shetlandwooladventures.com
Pin it!