Cheese Nibbles (4 ingredients!)
My name is Laurie Goodlad and I am a writer and a tour guide with a business called Shetland with Laurie.
I like this Cheese Nibbles recipe because it's super-easy and only requires four simple store cupboard ingredients (including Shetland butter and Orkney Cheese!)
A few months ago I shared one of my Grandad's recipes for Easy Sweet Oatcakes and they were so popular with all you bakers that I approached him again for another of his tried-and-tested simple bakes.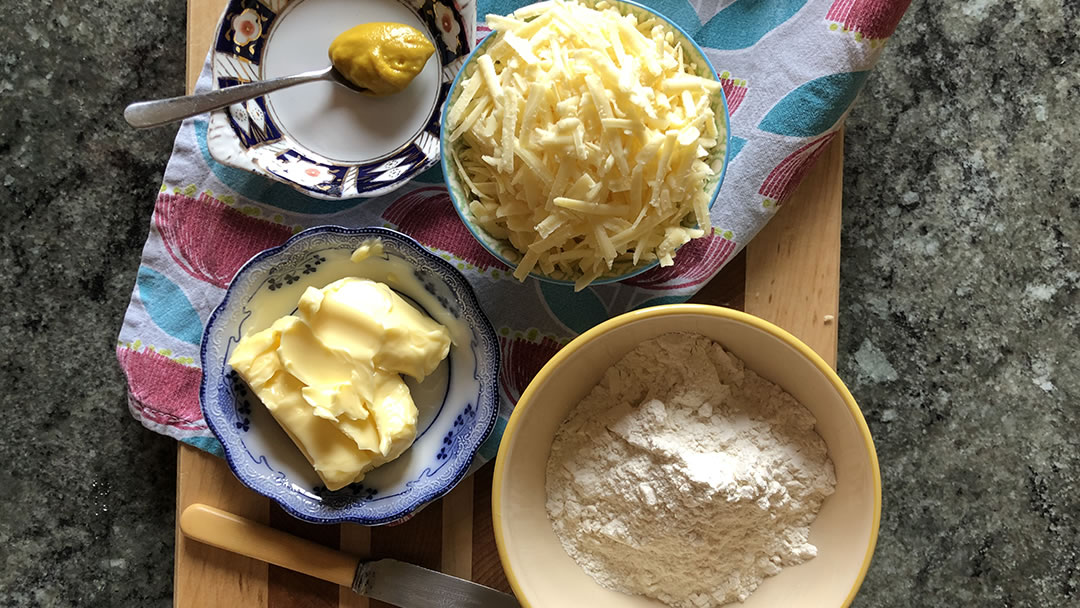 I like this recipe because it's super-easy and only requires four simple store cupboard ingredients. I chose to make mine on a rainy Sunday morning after I'd had one-too-many glasses of Sauvignon with my Saturday night film and really just fancied a savoury hit…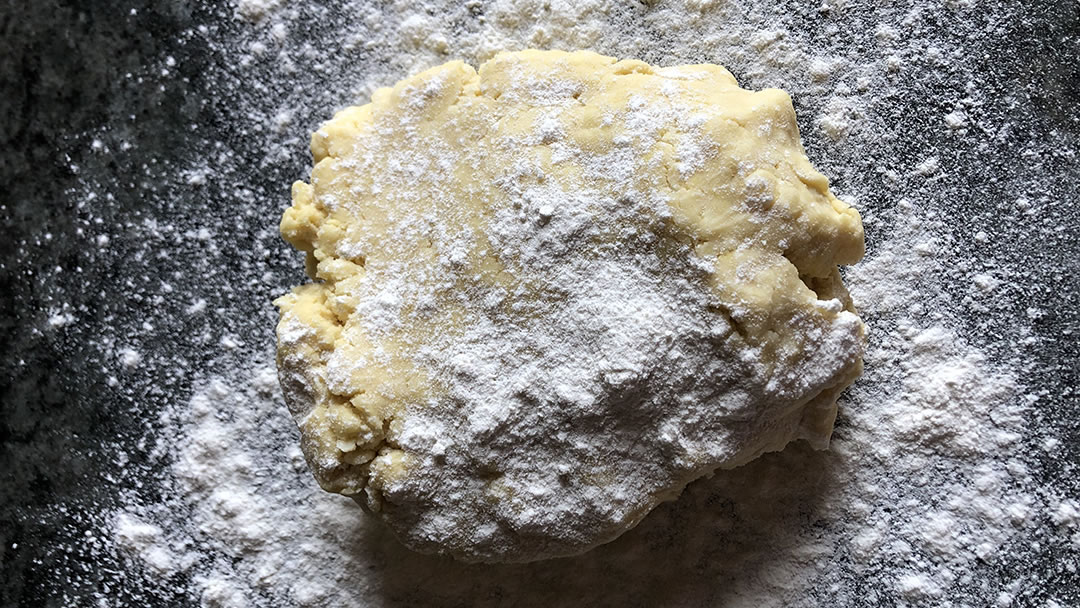 This is a great recipe to make ahead of time and can be served as part of a buffet, are ideal with soup or as a treat with a cup of tea – or as in my case, as a savoury hit when you're feeling fragile! Grandad always serves these on a tray alongside his oatcakes and his signature Chocolate Balls! (perhaps a recipe to share another day).
Ingredients:
170g self-raising flour
110g soft butter – I used Shetland Farm Dairies butter
Generous tsp of English mustard
170g strong cheese – Orkney Cheese is great to use!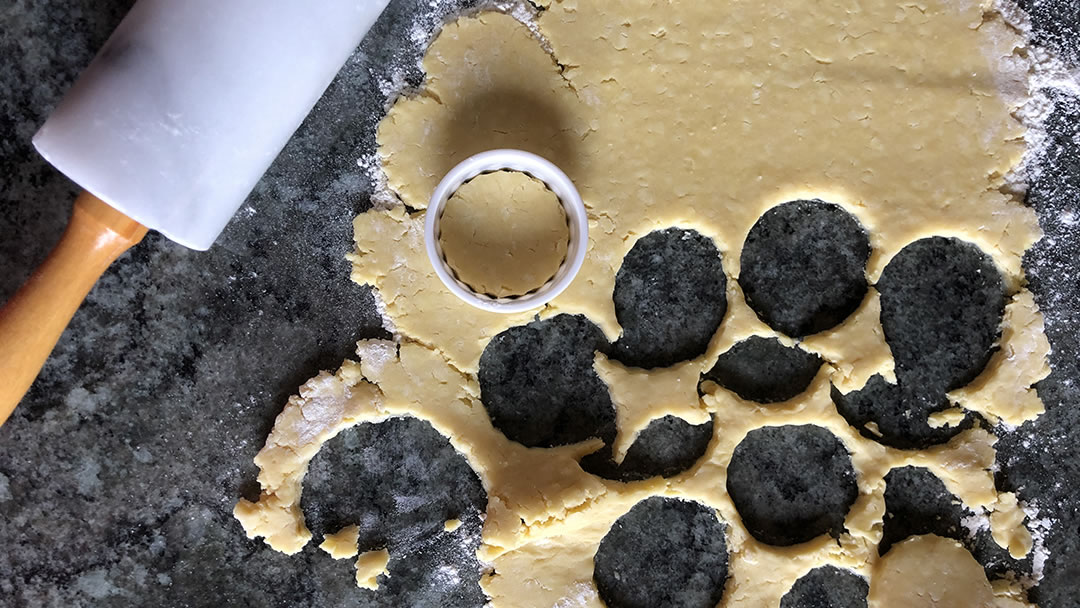 Method:
Heat oven to 190℃ – I used an AGA and baked them on a rack at the base of the top oven.
Put the flour, butter and mustard in a bowl and mix until well combined – like breadcrumbs.
Add the cheese and mix together until combined.
Turn out onto a floured surface and roll out to about ½ inch thickness.
Cut into small circles using a circular cutter.
Bake for 12 minutes and place on a rack to cool.
Serve hot or cold, with or without more butter!
We always love to see your creations, be sure to tag @northlinkferries and @shetlandwithlaurie so we can see your cheese nibbles!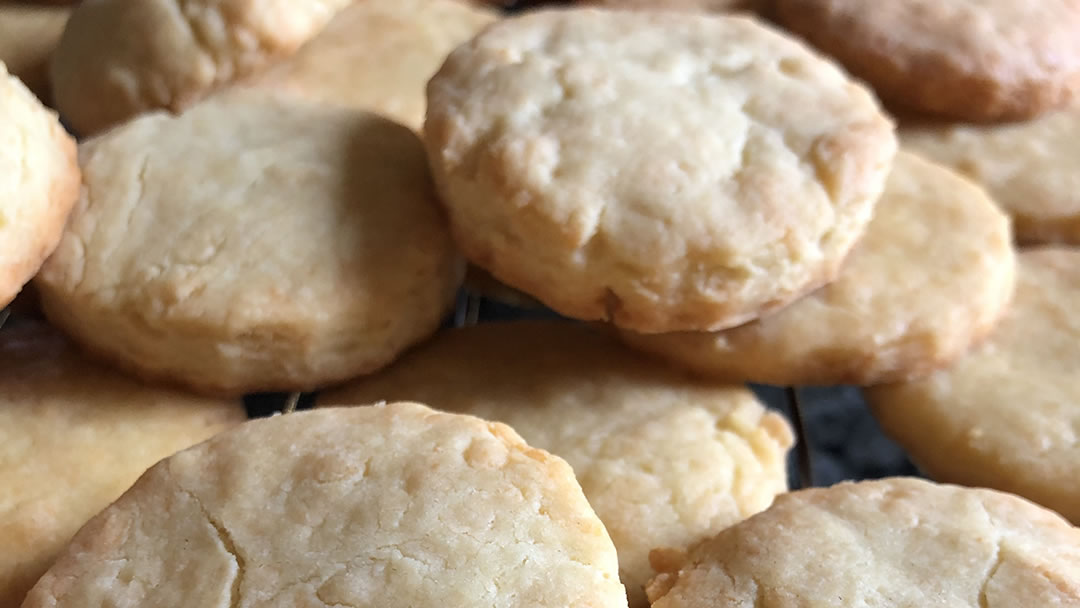 By
Laurie Goodlad
Born and raised in Shetland, Laurie loves the unique history and culture there so much that she started her own tour company offering visitors the chance to see the isles through the eyes of an islander. Find out more at
www.shetlandwithlaurie.com
Pin it!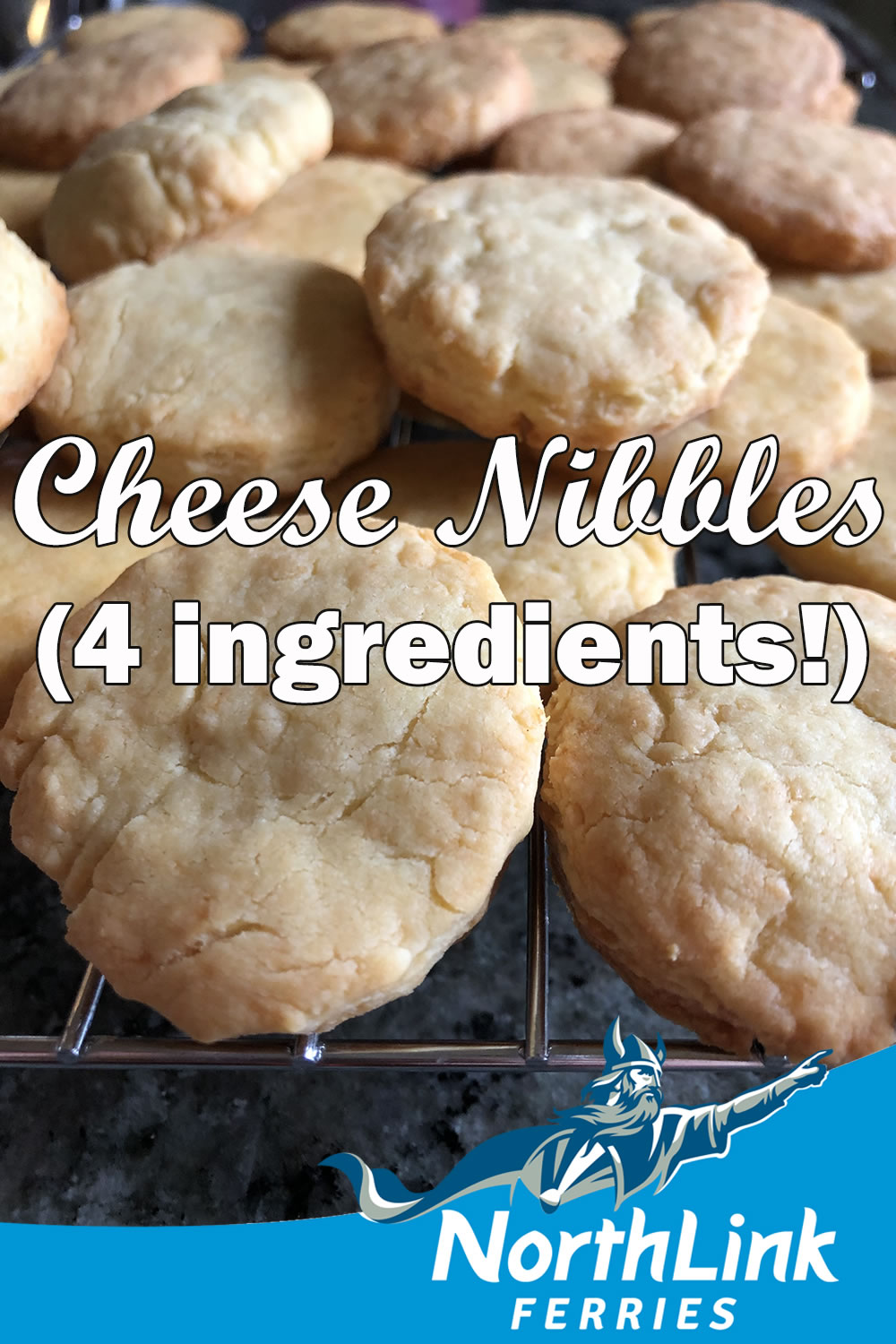 Header image: Delicious Cheese Nibbles, made using Shetland butter and Orkney Cheese photo © Copyright Laurie Goodlad