12 Fascinating Facts about Mousa
One of my favourite places in Shetland is the island of Mousa. Getting to and arriving on this uninhabited island is quite an adventure, and there is loads of wildlife to see, from harbour porpoises to storm petrels. However, it was the enigmatic and nearly complete shape of Mousa broch that drew me to Mousa first of all.
It is a mystery why Mousa Broch is still so intact, especially when you consider that the broch is surrounded by the ruins of a fishing station, croft houses and walls. Why did the builders of these not use the stone from Mousa Broch?
Here are a few interesting facts about Mousa and its broch that you may not know!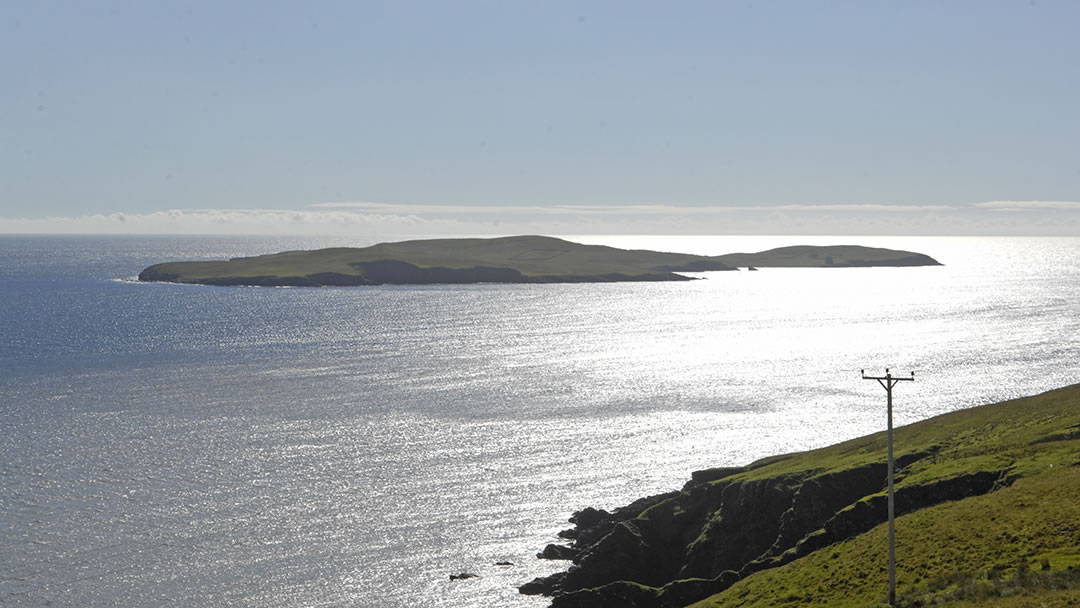 1. Mousa means "Mossy Island" in Old Norse
This green island lies a mile off the east coast of Mainland Shetland. The island is 1.5 miles long and 1 mile wide and 55m above sea level at the highest point. The island is now uninhabited but was populated from the Bronze Age until mid-19th Century.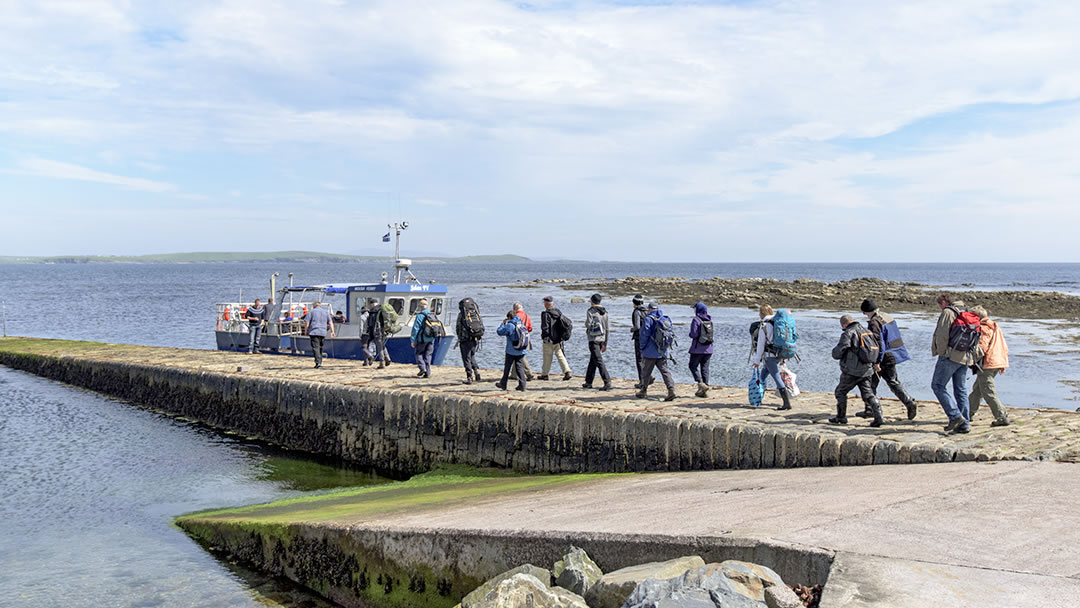 2. There is a ferry to the island in summer
The daily ferry from Sandsayre, Leebitton is run by The Mousa Boat from April until September. Harbour Porpoises can often be seen during the 15 min crossing.
Be sure to take good footwear to Mousa as well as food and water as there are no facilities on the island. A torch is recommended on evening trips. Please make sure you don't leave any rubbish on Mousa.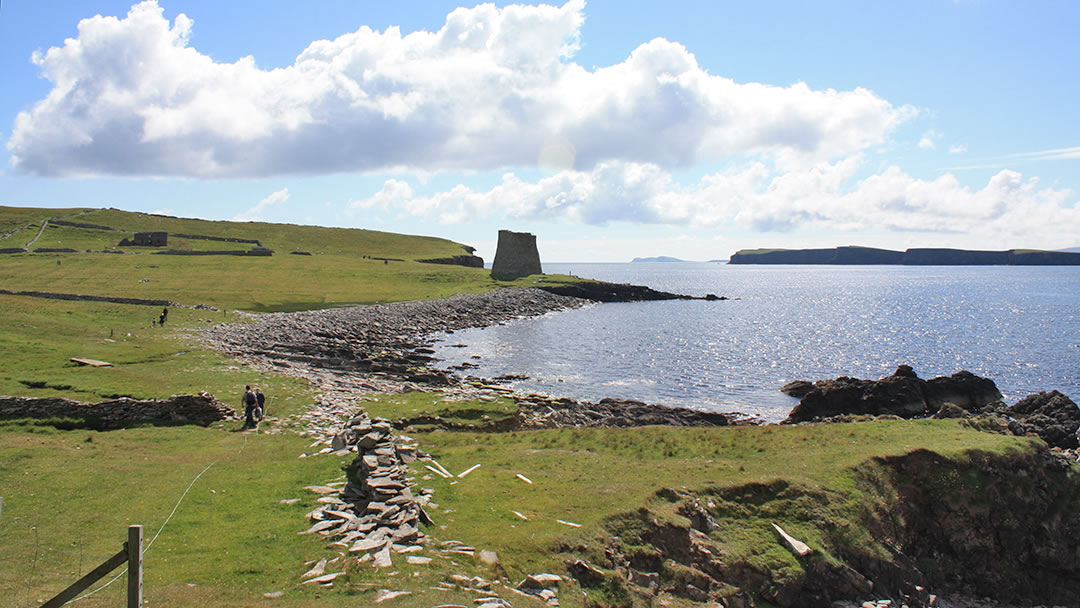 3. Mousa Broch is only half a mile from the pier
Follow a track above the shore (Mousa is a RSPB reserve and the designated paths should be followed to avoid disturbance to wildlife). After 20 minutes, or a half a mile walk, you will arrive at 2,000-year-old Mousa Broch.
Mousa Broch is a circular dry-stone tower from the Iron Age. It resembles a cone-shaped industrial chimney.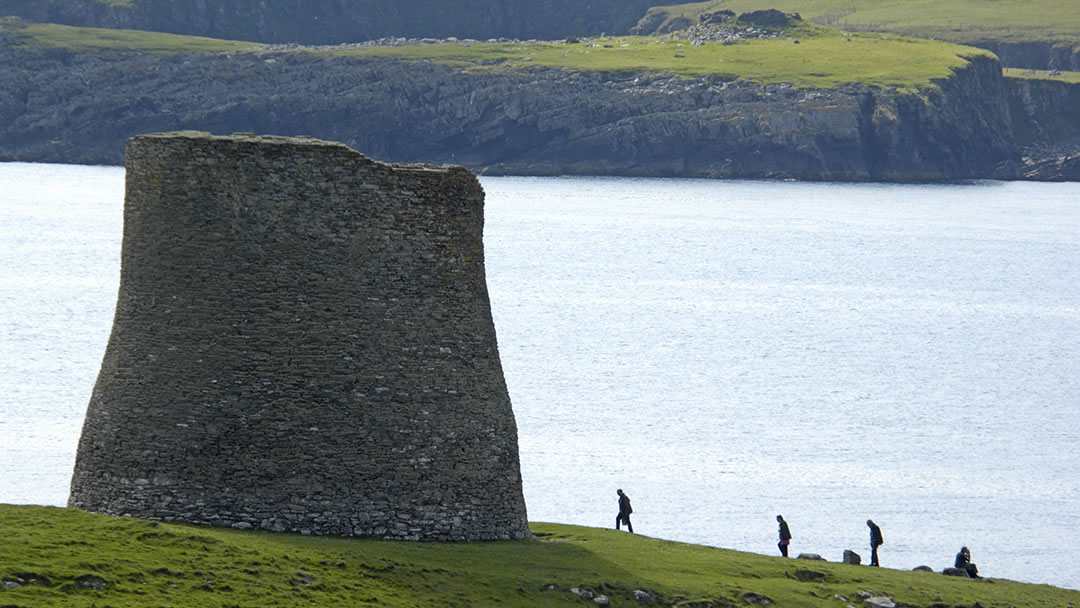 4. Brochs were towers of strength from the Iron Age
No one know quite why brochs were built in the Iron Age, but they were designed to be monumental and imposing, dominating the landscape.
Building a broch required a vast investment of labour and stone. These were part fort, part fortified house, and part status symbol. Only a chieftain or a united community could command these resources.
Iron Age brochs were often built close to the coasts or rivers, highlighting the importance of sea routes for travel and trade. Brochs were often in use for hundreds of years.
570 brochs were built throughout Scotland during the Iron Age.
5. Mousa Broch is the finest preserved example of an Iron Age broch in Europe.
It still stands complete at 13.2 m tall and was built sometime between 400BC and 100AD.
Mousa broch is 15.3 metres in diameter at the base and 12m in diameter at the top. The interior diameter is only 6m, and the thick walls and small interior made Mousa Broch very sturdy and helped it to survive for thousands of years.
There is a little door, just under 5ft in height, and a spiral staircase (with a modern iron railing added) runs from the bottom of the broch to the top between the outer and inner walls. This can be climbed, and it is safe to walk the circumference of the broch at the top and enjoy the expansive view of Mousa. The walls are tall enough to stop you falling over, and there is a mesh grille over the central opening.
In the North Highlands and Islands brochs were built taller and larger than elsewhere in Scotland because large flat blocks could be quarried out of the local sandstone. Even so, Mousa is unusually tall for a broch.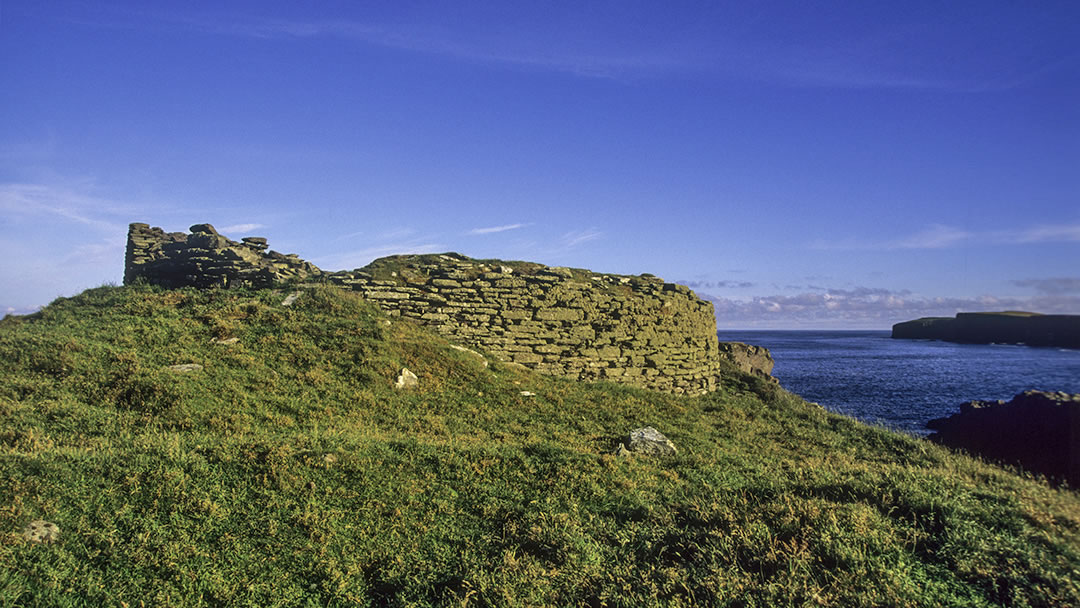 6. Mousa broch is one of a pair of brochs
The other Iron Age broch guarding Mousa Sound is the Broch of Burland on the Mainland. It is dramatically situated on isolated position above the Wick of Burland but is far less well preserved.
Unlike Mousa, which stands alone, the Broch of Burland is surrounded by many supporting buildings.
Were these brochs occupied by rivals or allies? Given the great skill need to build a broch and the similarities in design, were they built by the same hands?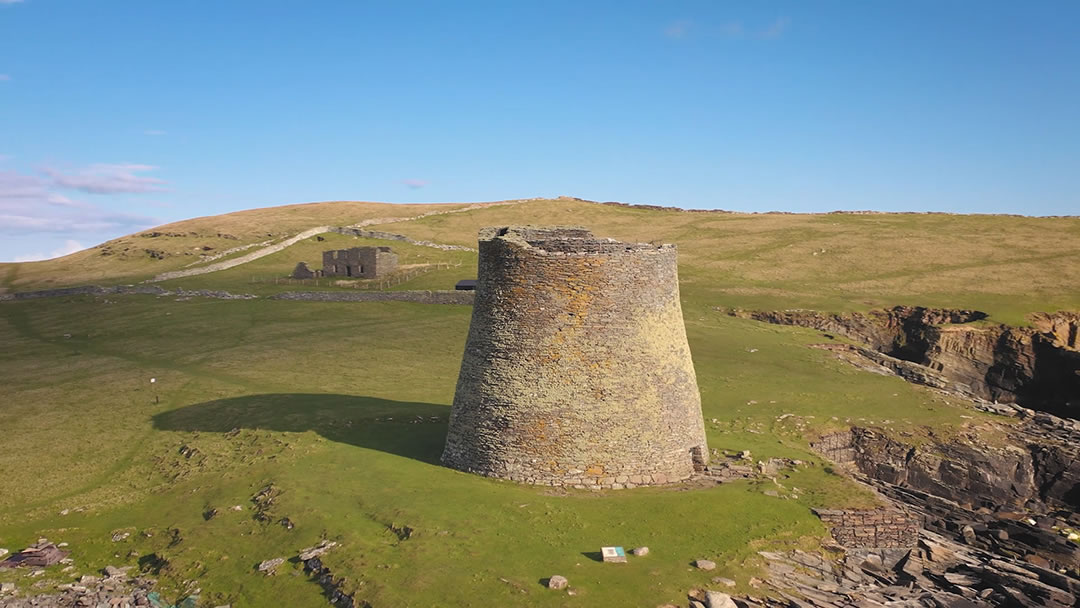 7. It is a mystery why Mousa Broch is still so intact
Especially when you consider that the broch is surrounded by the ruins of a fishing station, croft houses and walls. Why did the builders of these not use the stone from Mousa Broch?
Brochs were built from drystone and the stones were not held together by mortar but by friction and gravity. As a result, many brochs had structural failures.
The Broch of Gurness in Orkney probably started off as tall as Mousa, but, perhaps after a partial collapse, the broch was rebuilt shorter and the extra stones were used to build a surrounding village.
There are over 100 brochs in Shetland, but none of them are in such a great state of preservation. Mousa remains intact because it was built so solidly. The remote location and poor agricultural potential of the island also helped the broch to escape being plundered for stone.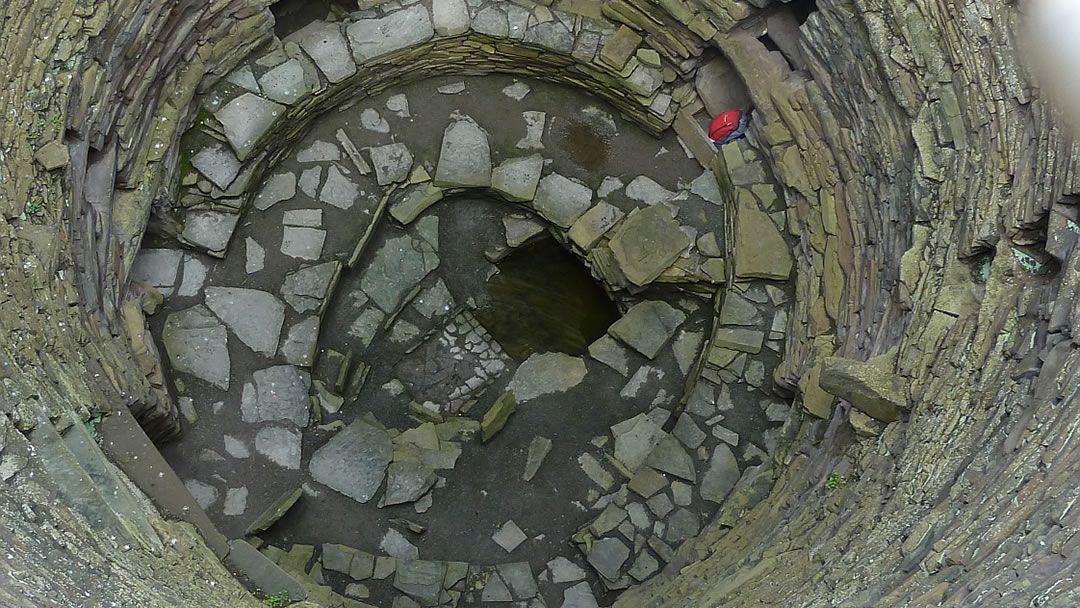 8. In the past, Mousa Broch had three storeys
Inside the broch there were at least two wooden floors, evidenced by two scarcements (narrow lines of protruding stone) to support them. In the 2,000 years the building has stood, the wooden floor has rotted away.
A wheelhouse was inserted within the broch during its life, but the site was abandoned by 400AD. When it was excavated, 3m of rubble inside had to be removed.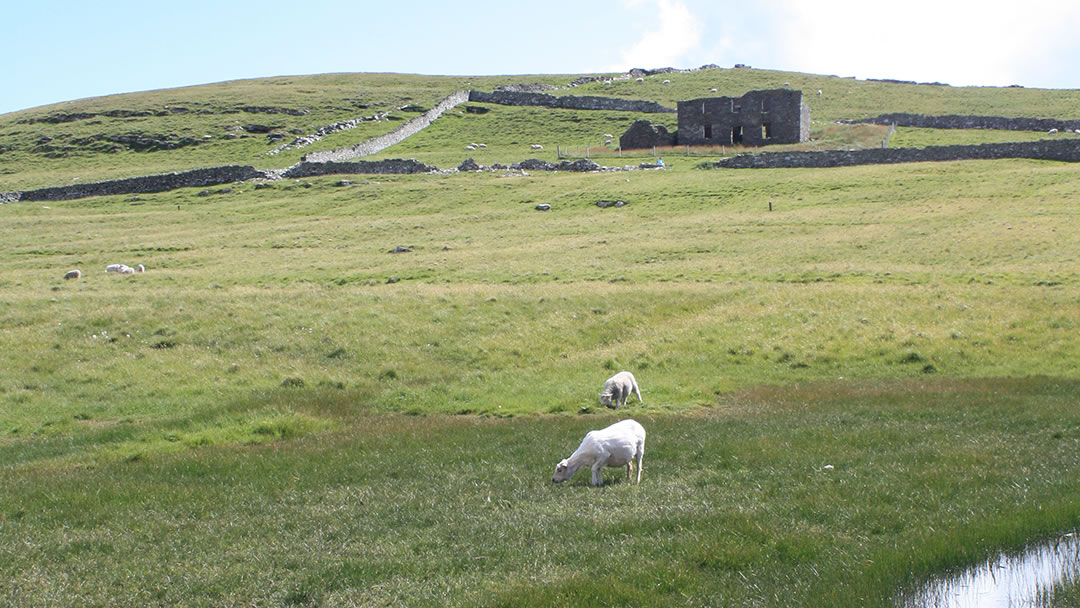 9. There is more on Mousa than just a Broch
In 1774, Mousa had a population of 70, and people lived on Mousa until the mid-19th Century. There are several crofts, farm buildings at the Knowe, a Norse mill fed by the waters of South Loch, an 18th Century fishing booth and the Haa.
The Haa is an impressive Laird's House, built in 1783 close to Mousa Broch and surrounded by a stone dyke. It was built for Lerwick merchant James Pyper who bought the island and moved there "to keep his wife from drink"!
Mousa is made up of Middle Old Red Sandstone beds (which are 400 million years old) and the quarry on the island supplied flagstones for Lerwick's streets and rocks for the broch.
There are large colonies of seals on Mousa, many sheep and vast numbers of sea birds.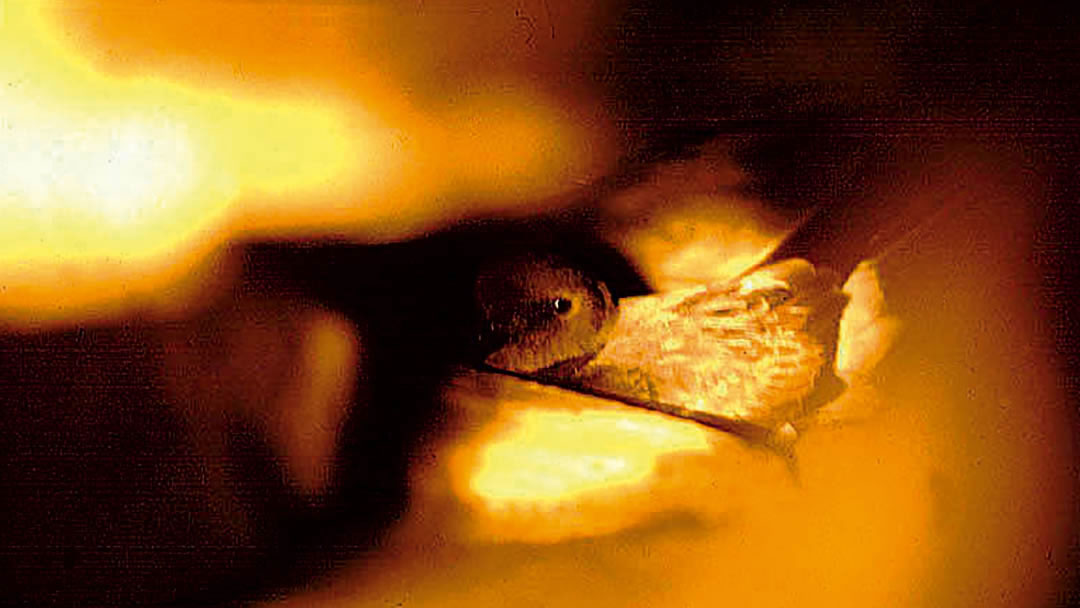 10. Mousa Broch's walls come alive at night
Mousa holds 6,800 breeding pairs of Storm Petrels – 8% of the British population and 2.6% of the world population. Many of these birds, known locally as alamootie, nest in the gaps in Mousa Broch's walls. They can be glimpsed between the cracks during the day (the cacophony sounds like purring). On summer nights they return from the sea with food (using the dusk to evade predators) and exchange brooding duties with their mates. Storm Petrel trips to Mousa are available during summer evenings.
Storm Petrels also nest in field walls and under rocks on the nearby shingle beach, which is why it is important to stick to Mousa's paths!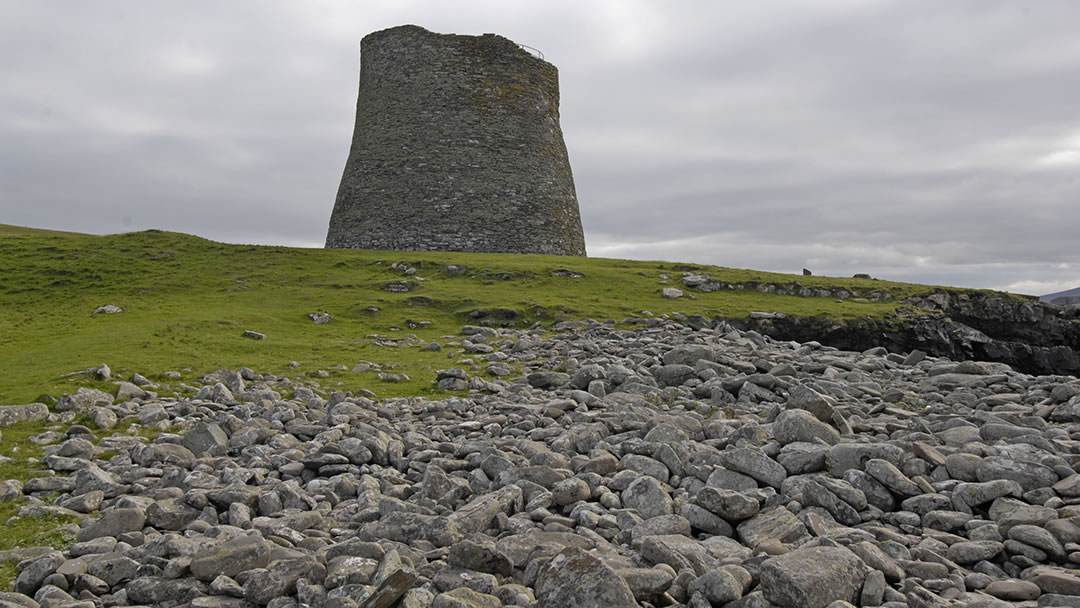 11. Mousa Broch featured in Norse Sagas
During Viking times, Mousa Broch was already at least 1,000 years old and it featured in two of the old Norse Sagas.
In Egil's Saga, a couple from Norway, Bjorn Brynlfsson and Thora Roaldsdottir eloped and sailed to Dublin, but during the journey their ship ran aground on Mousa around 900AD. There they married and made the broch their winter home while their ship was repaired. In the meantime, Thora's family had persuaded King Harald of Norway to outlaw Bjorn, so the couple escaped to Iceland. Once in Iceland their daughter, Argerd, was born, and when she grew up, she married Egil, the hero of the Saga.
In the Orkneyinga Saga, Mousa Broch features in the story of a misbehaving but beautiful woman, Margaret, the wife of Earl Maddad of Atholl. When he died, she moved from man to man, bore a son and then abandoned him, running off to Mousa in 1153 with Earl Erland Ungi (the young). Her son, Harald, now 20, was enraged by his mother's behaviour and laid siege to their home, Mousa Broch, which he found "an unhandy place to get at." In the end Harald agreed to forgive her if she married Erland and if Erland agreed to support Harald in any earldom disputes.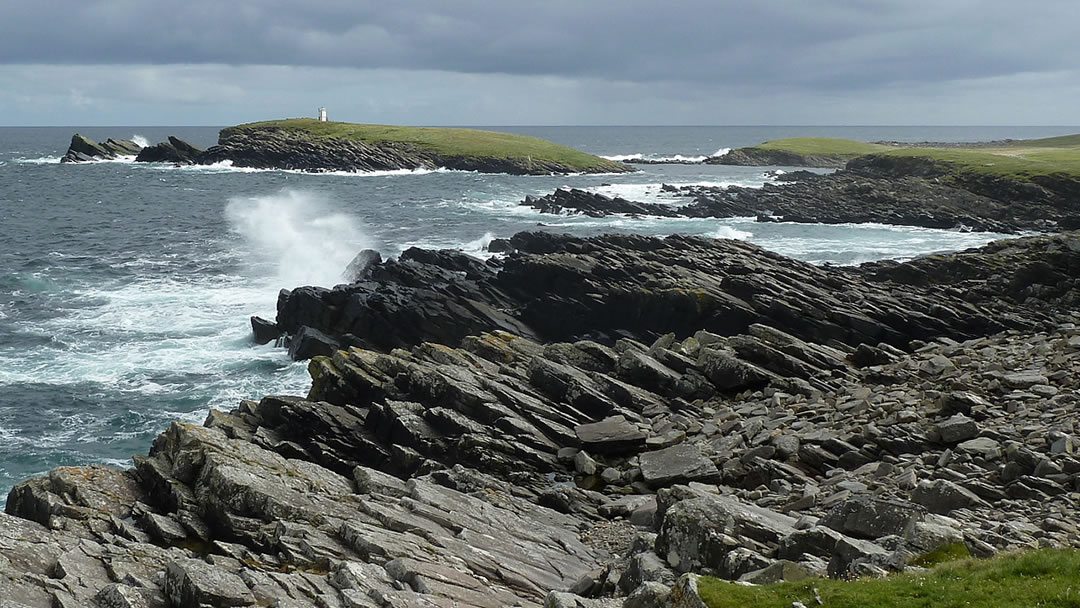 12. Mousa Broch can be seen from the Aberdeen to Lerwick ferry
But just the top of the broch!
The NorthLink ferry which sails from Lerwick to Aberdeen passes by the eastern side of Mousa, and Mousa Broch is on the west, so only a fleeting glimpse can be seen.
There is a small islet called Perie Bard off Mousa's eastern coast with a small light beacon to watch out for.

By
Magnus Dixon
Orkney and Shetland enthusiast, family man, loves walks, likes animals, terrible at sports, dire taste in music, adores audiobooks and films, eats a little too much for his own good.
Pin it!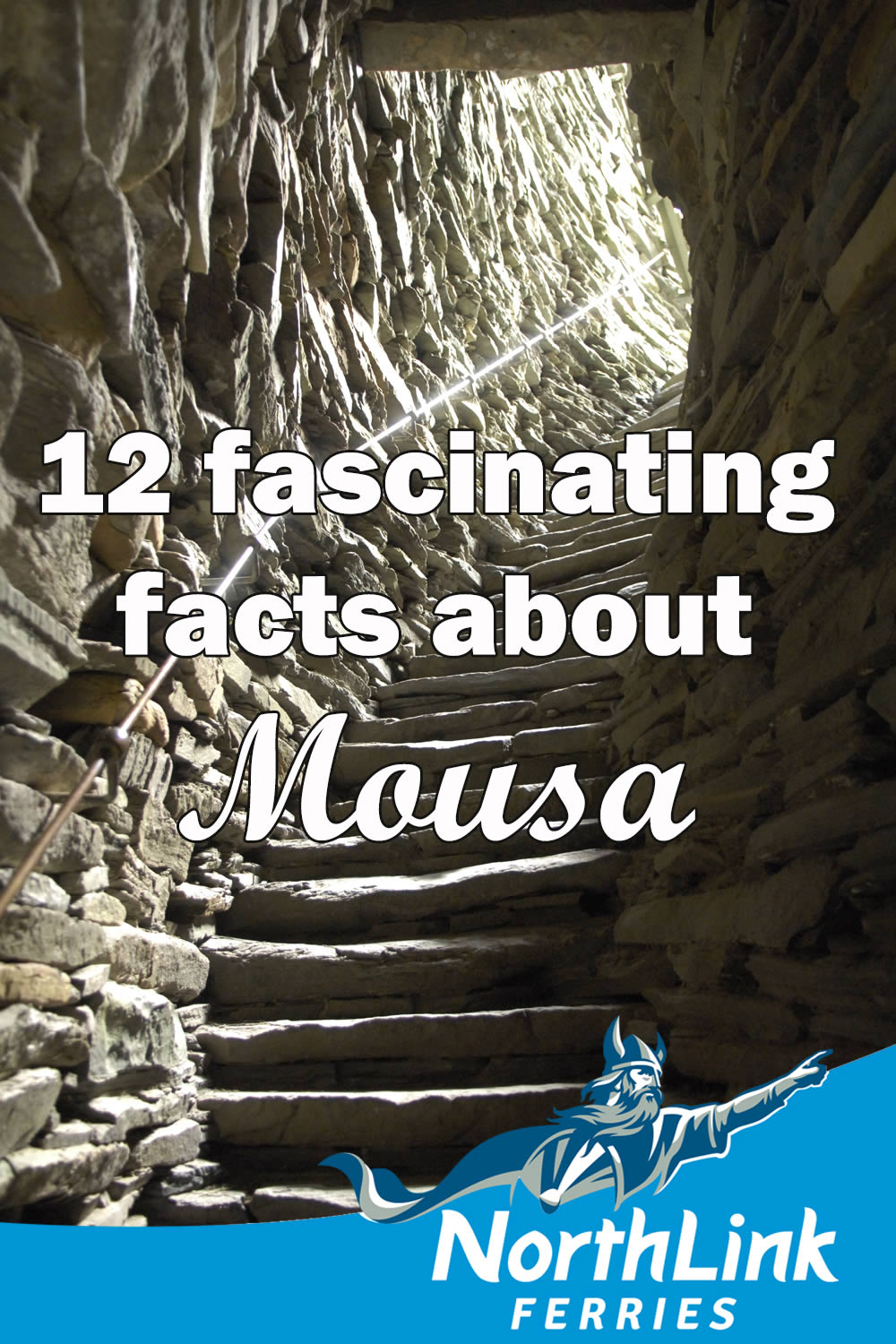 Header image: Mousa broch is the most complete Iron Age broch in Europe photo © Copyright Nick McCaffrey