The island of Fetlar makes up one of Shetland's three North Isles, along with Yell and Unst. Fetlar is 7 miles wide and sits to the east of those islands. It is known as The Garden of Shetland because during the summer it is carpeted with wild flowers. Fetlar is also well known for the wealth of birds and wildlife that call the island their home.
The island is known as The Garden of Shetland because during the summer Fetlar is carpeted with wild flowers.
To reach Fetlar, visitors must go on the same initial journey as those travelling to Unst. A ferry must first be taken from Toft on the Shetlamd Mainland to Ulsta in Yell. Then the visitor to Fetlar (and Unst) must travel to the north of Yell and catch a ferry from Gutcher. The ferry from Gutcher travels north to Unst most frequently, but on some timetables the ferry sails east for 25 minutes, arriving in Hamars Ness in Fetlar. All ferries should be booked in advance to avoid disappointment!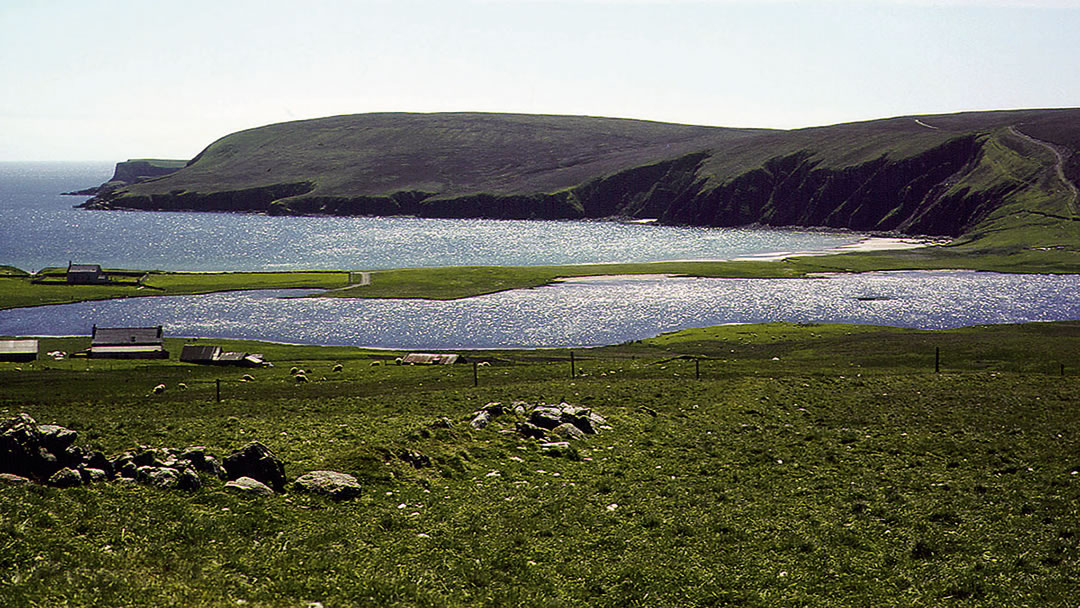 The Clearances
Despite being the fourth largest of the 100 Shetland islands, Fetlar has one of the lowest populations. In the first half of the 19th century over 860 people lived in Fetlar. However as the 19th century progressed, the Laird decided to clear much of the island to make room for more sheep, and hundreds of people were evicted from their crofts.
The clearances took places at a terrible time. The Haaf fishing had just come to an end, and as Fetlar has no natural harbour, the population were almost totally reliant on crofting. The island population went into a steep decline and vast areas of Fetlar were left uninhabited. Stone from the empty crofthouses was used to build Brough Lodge and the island population never recovered. At present around 60 people live on Fetlar.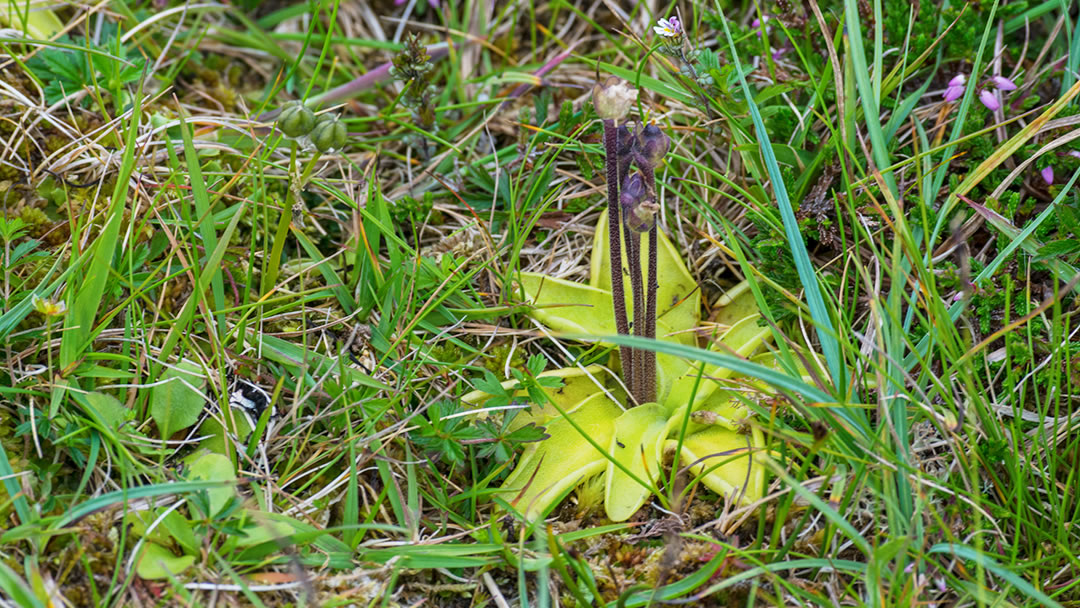 The Garden of Shetland
This man-made wilderness has offered the perfect habitat for ground nesting birds. Known as The Garden of Shetland, Fetlar boasts the greenest land in all of Shetland. The geology of Fetlar is mostly serpentinite which supports grassland rich in wildflowers (from April to August) including rareties such as Frog Orchid, Creeping Willow, Water Aven, Knotted Pearlwort and Lesser Twayblade.
During the summer months the moorland, lochs and hills of Fetlar come alive with birds. Between 1967 and 1975, Fetlar became famous for being home to the UK's first and only breeding pair of snowy owls. Duringg that time they bred successfully each year but sadly no snowy owls have been seen on Fetlar since 1995. These days, Fetlar is an excellent place to see Red Necked Phalarope, Red-throated divers, whimbrel and otters. More on Red Necked Phalarope below; otters can be often be seen fishing in the shallows along the Fetlar's coast.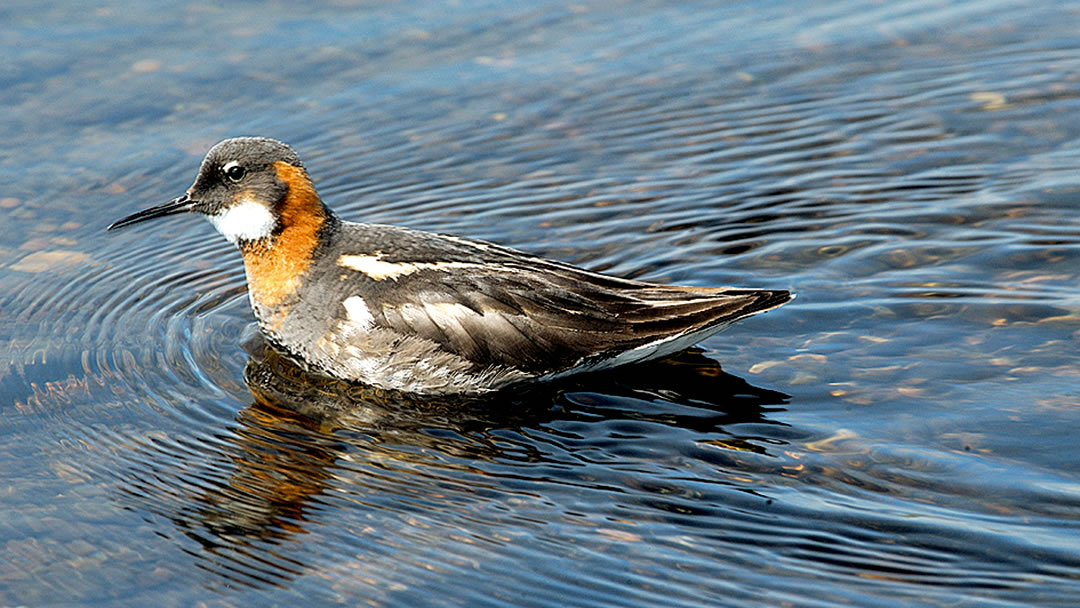 Red Necked Phalarope
Fetlar is very well worth a visit for birdwatchers as it is home to over 90% of the UK's breeding population of Red Necked Phalarope. These are beautiful little waders who predominantly breed in the Arctic. However a small number seem to fly to the Loch of Funzie on Fetlar to feed, bathe and begin their courtship in June and July.
Red Necked Phalarope, known locally as "peerie deuck" (small duck) exhibit unusual behaviour for birds. Usually male birds are the most colourful, in order to impress a mate. However it is the Red Necked Phalarope females who have the most striking plumage. Once she has successfully mated and laid her eggs, she will leave the smaller, duller male to incubate the eggs and rear the chicks. She may even find a second mate and also leave him to rear her offspring!
Red Necked Phalarope are quite tame, and it is possible to get up close for a photo from the roadside shore or from the nearby RSPB hide at the Mires of Funzie.
Significant work has gone on behind the scenes to improve the Red Necked Phalaropes breeding grounds, and we should tip our hats to the co-operative programme run by the RSPB, local crofters, landowners and Scottish Natural Heritage.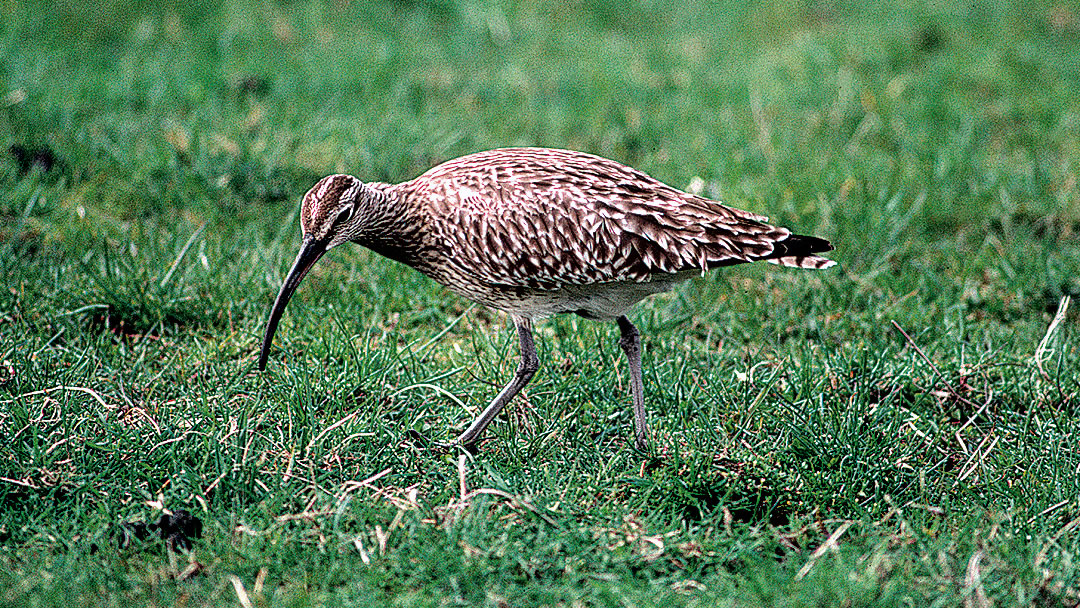 RSPB reserve
During the summer months the moorland, lochs and hills of Fetlar come alive with birds. Recognising Fetlar's importance as a bird sanctuary, a very large part of the island is a RSPB reserve, and access is restricted from 1st May to 11th August to protect breeding birds. However it is possible to see most of the birds of Fetlar elsewhere on the island.
Expect to see whimbrel, golden plover, dunlin, redshank, lapwing, curlew, snipe, oystercatcher, ringed plover, skylarks, meadow pipits, wheatears (pictured below) and a Shetland subspecies of starling and wren in the dry heathland. Whimbrel (pictured above) are similar to their larger cousins, the curlews but have an evocative call.
Many of Fetlar's lochs hold beautiful and elegant red-throated divers. Seabirds, including a large colony of storm petrel flock to the north, east and west cliffs of Fetlar.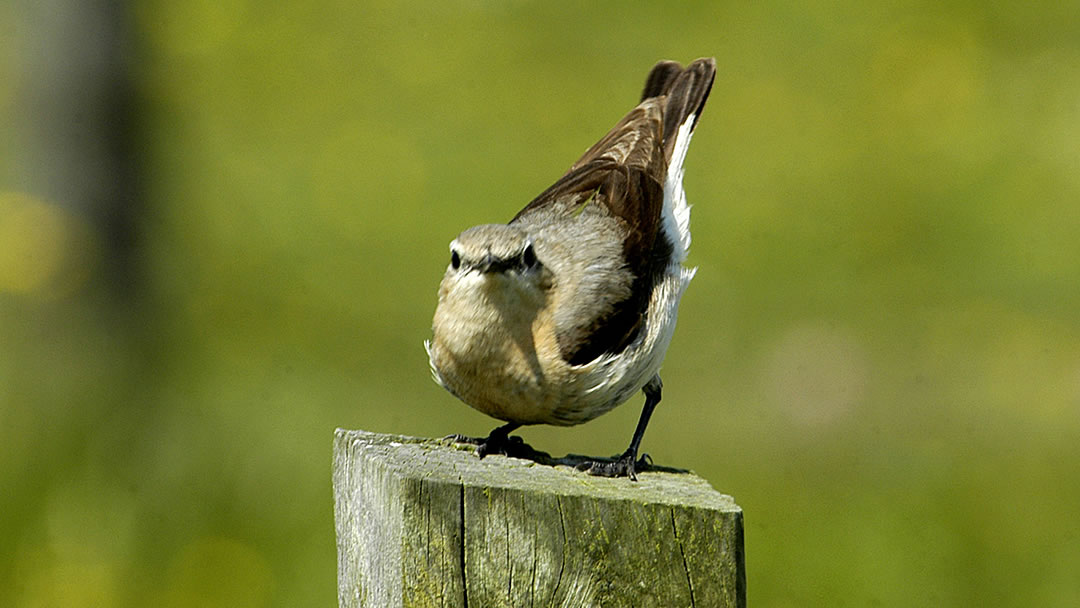 As Shetland's second furthest east lying island, Fetlar is often the first landfall for migrating birds in Spring and Autumn.
White-billed diver, king eider, gyr falcons, great-northern diver, purple sandpiper and long-tailed duck can be seen in the winter.
Unfortunately the RSPB reserve contains two of Fetlar's most interesting monuments; funzie girt and hjaltadans; so the warden should be consulted about access during the restricted period.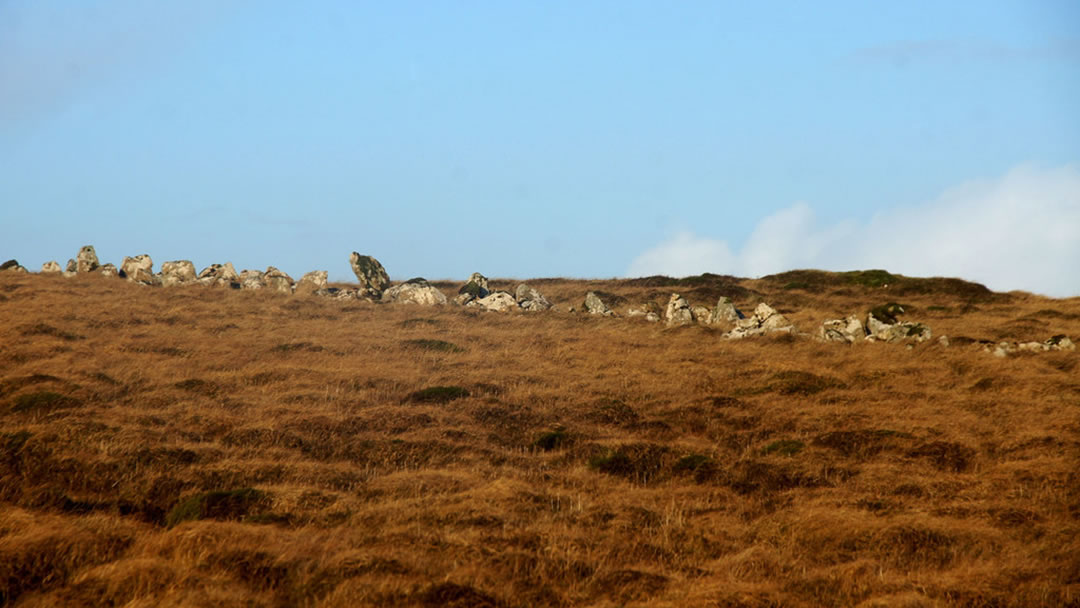 Funzie Girt
The Funzie Girt (Finnigirt or Finnigord – the Finns Dyke) is an ancient dyke which divides Fetlar into two roughly equal parts. No one is quite aware of when or why it was constructed, but at 1m wide and 4 km long, and constructed of large slabs and boulders set on end, building it was quite an achievement! It would have needed a sizeable population of people to build Funzie Girt, which has helped historians to date the dyke to possibly being a Bronze Age structure, built some time before 1,000 BC.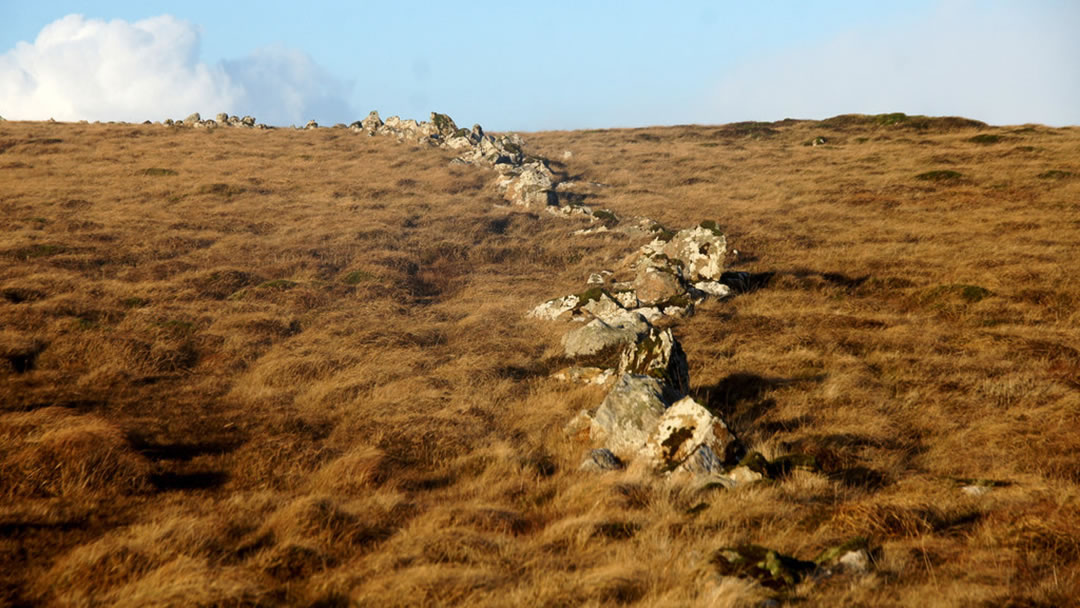 Many Shetland and Orkney islands have similar old boundary dykes; Funzie Girt may have separated two competing tribes or may have been a way of dividing up land equally.
Parts of Funzie Girt are now ruined, especially the southern end, but large sections can still be seen and it is quite conspicious on a barren landscape. It is possible this ancient dyke gave Fetlar it's name. The Norse treated Fetlar as two islands; calling one side "Est Isle" and one side "Wast Isle" and Fetlar's name may come from the Old Norse word for 'strap' or 'tie'; as though the dyke ties the island together.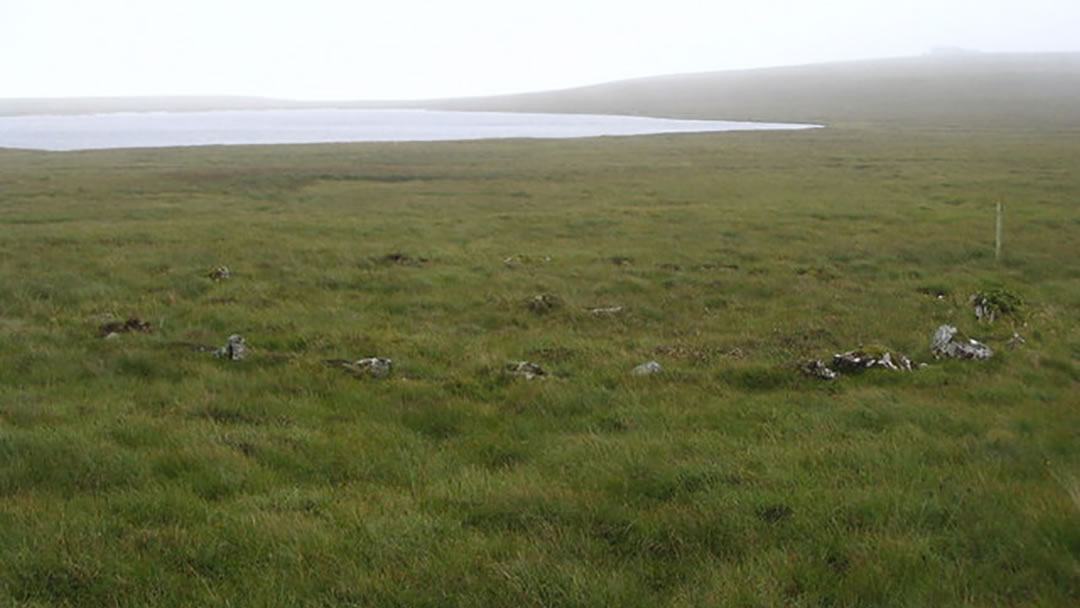 Other sites of interest
Fetlar has been inhabited for at least 5,000 years and there are many sites of interest to visit!
Within the RSPB reserve the Hjaltadans stone circle is a ring of large stones surrounding a shallow ditch with two larger stones at the centre. Folklore has it that the stones are a fiddler and his wife surrounded by dancing Trows (trolls). Surprised by the sun rising they all turned to stone!
Some of Fetlar's fiddle tunes are amongst the oldest in Shetland and are reputed to have been learned from the trows!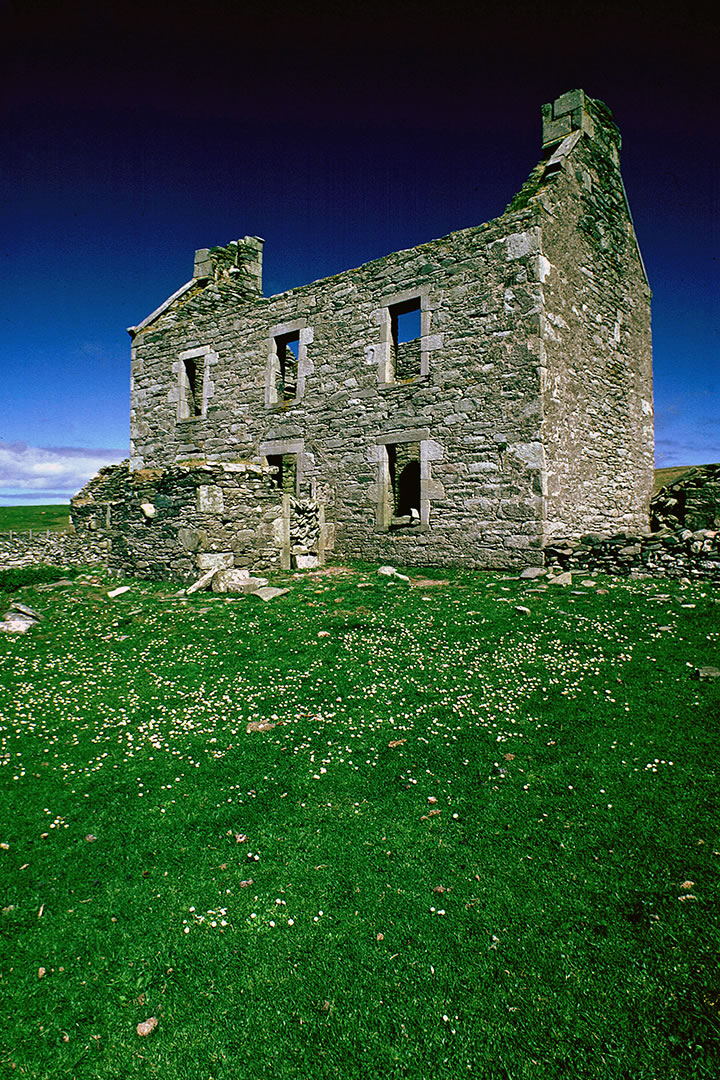 There are Neolithic cairns to be found on Vord hill, a standing stone called the Stone of the Ripples at Houbie and a Viking Boat burial called "Da Giants Grave" above the west shore of the Wick of Aith. This was explored in 2002 by the television programme 'Time Team'.
Fetlar is home to many Iron Age brochs. Two stand at the Wick of Tresta at Houbie and Aith. Another two brochs overlook Colgrave sound and Yell. There's also a small fort at Aithbank, evidence of Norse settlers making steatite bowls near Houbie and a large Norse monastic site at Strandburgh Ness.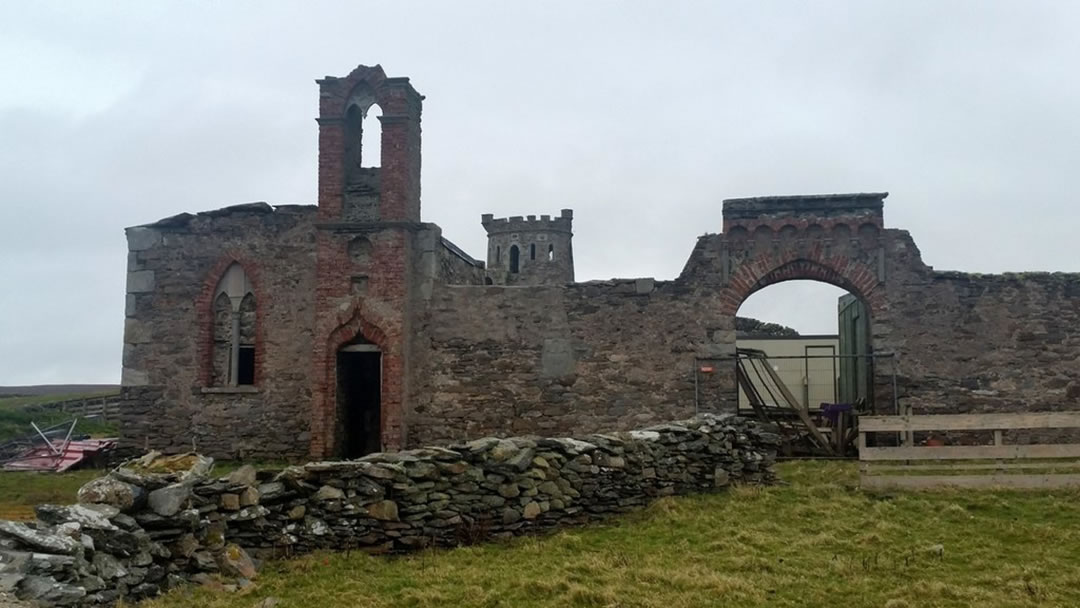 Brough Lodge, Leagarth House and Aithbank
Brough Lodge was built around 1820 for the Nicolson family and it sits on top of an Iron Age broch. It was once the home of the Laird who cleared the island in the 19th century. Brough Lodge is now a deteriorating house, chapel and tower with turrets. Amazingly; the tower was an astronomical observatory, and the telescope lens can be admired in the Fetlar Interpretive Centre.
Leagarth House was home to Sir William Watson Cheyne and was completed in 1901. Cheyne was a Fetlar man who became Lord Lister's assistant in his pioneering work on antiseptic surgery in the late 19th century. As well as being a surgeon himself, Cheyne served as an MP and also undertook a significant amount of unpaid medical work in Fetlar. He was held in very high regard on the island and Leagarth House was used by the community for dances and other events for many years.
Unfortunately both these buildings are not open to the public but these grand houses are well worth seeing from the road.
Aithbank is quite different though; it is possible to stay in this house as it is a Camping Böd. Aithbank was once the home of Jeemsie Laurenson, who was well-known in Fetlar for his local knowledge and stories. His house began as a fishing station before becoming his home in the 20th Century.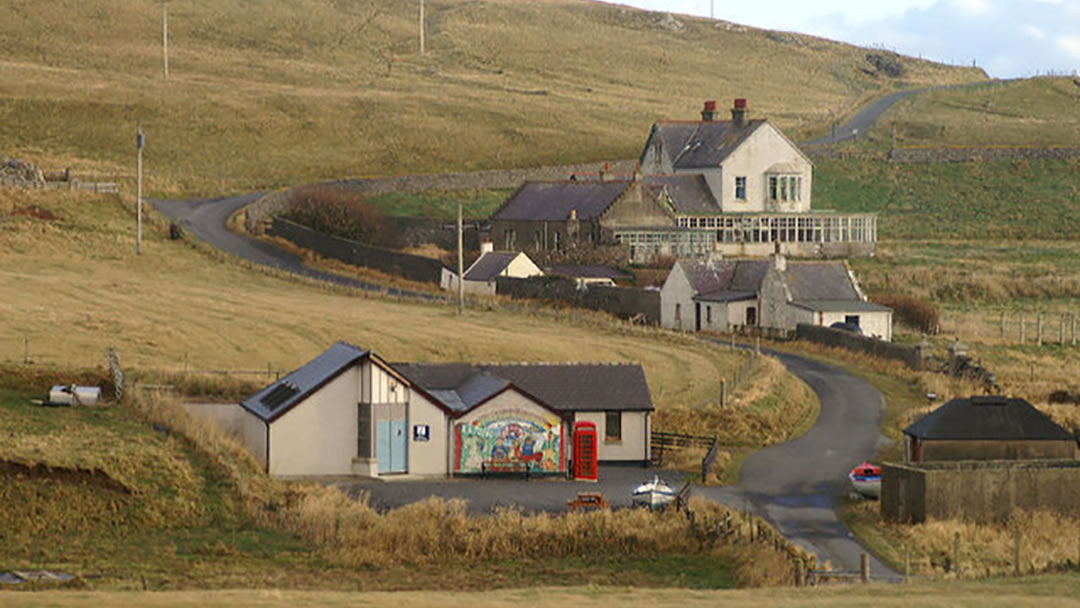 The Fetlar Interpretive Centre and museum
There's a huge amount of information to be sifted through in The Fetlar Interpretive Centre and museum at the Beach of Houbie. The history, economy and culture of Fetlar are covered in the displays there. Film footage from the island dating back to the 1930s is also available to be watched.
There are extensive recordings of stories told by Jeemsie Laurenson, mentioned previously as a well-known story teller, and an exhibition on Sir William Watson Cheyne and the history of Antiseptic Surgery.
Also at The Fetlar Interpretive Centre and museum, there is a rolling programme of exhibitions from local and visiting artists. The Fetlar Interpretive Centre and museum is open daily from May to the end of September.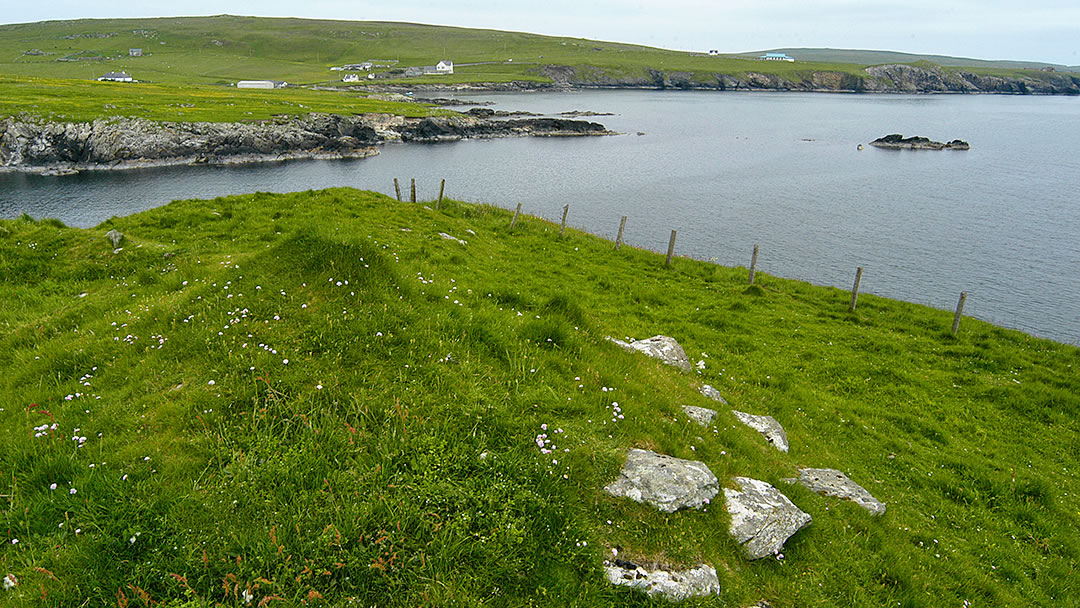 Life on Fetlar
These days, most of Fetlar's residents stay close to Houbie where many of the services are found. There are other houses at Funzie and Tresta. There is accommodation on the island and a cafe based at the local shop.
Fetlar's residents are taking the initiative with eco-friendly projects. They have installed wind turbines and electric car charging points on the island. An electric minibus was purchased to assist with the "dial a ride" service and school transport on the island.
For visitors planning to take their own car to the island, please be aware that there are no fueling stations on Fetlar.
In Fetlar there is a small group of Anglican nuns called The Society of Our Lady of the Isles.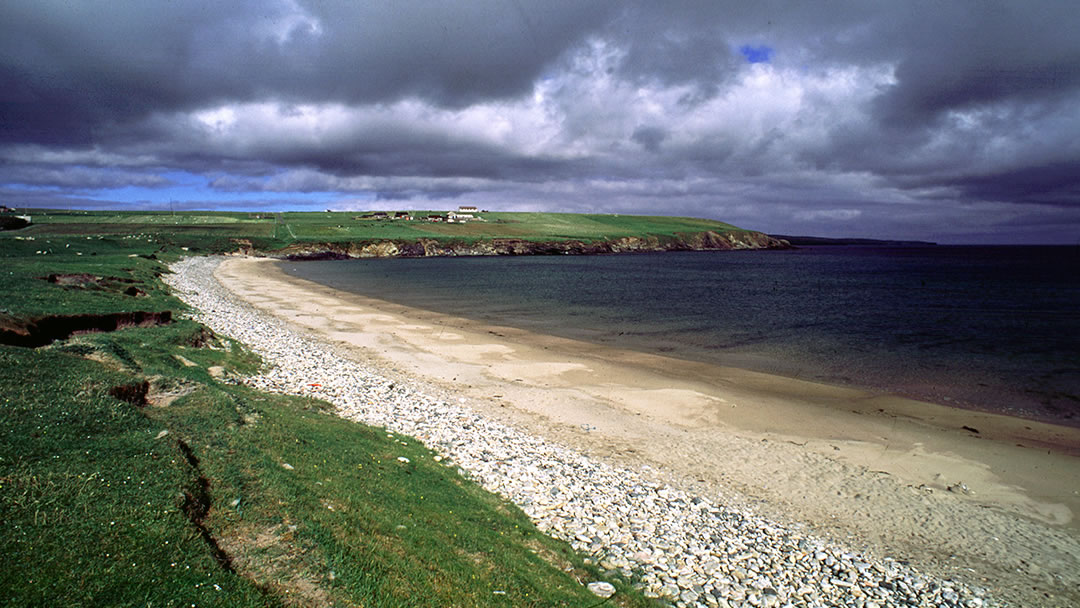 One of the highlights of the Fetlar calendar is the Sheep Dog Trials in July. Held in the field adjacent to the campsite it's a very important event for the crofting community. Many serious triallists come over the island to participate or watch. Afterwards there's a fantastic dance in the evening.
There's also a Home Produce Show in August in Fetlar that's well worth visiting the island to see.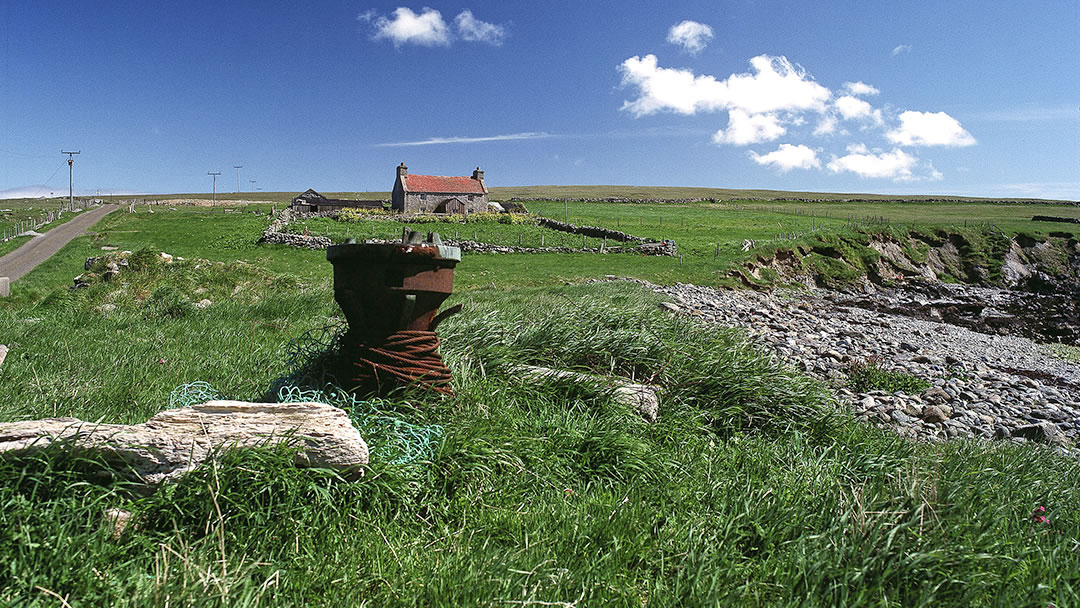 In the past, at Hallowe'en or New Year, guizars would dress in straw costumes and go from house to house in Fetlar. They were called Skeklers and they would visit each house in turn dancing and making a lot of noise! There's a fine example of a Skeklers costume on display in the Shetland Museum and Archives in Lerwick.
Fetlar is the home of the Hnefatafl World Championship. Hnefatafl is an ancient Viking game and the Fetlar Hnefatafl panel are doing a fine job of popularising it with modern players!

By
Magnus Dixon
Orkney and Shetland enthusiast, family man, loves walks, likes animals, terrible at sports, dire taste in music, adores audiobooks and films, eats a little too much for his own good.
Pin it!