Hosting the Tall Ships Races in Lerwick
Between the 26th and 29th of July 2023, dozens of Tall Ships will arrive at Lerwick harbour in Shetland, when thousands of people will join in with four days of celebrating, sharing culture, and international friendships.
"The fleet will be given a very warm welcome in Lerwick. There are four days of live music and family friendly events planned for Lerwick, in addition to tours of the island and fun activities for ships' crews while they are in port."
We spoke to Emma Miller who is head of Project management and planning for the Tall Ships Races visit to Lerwick in 2023.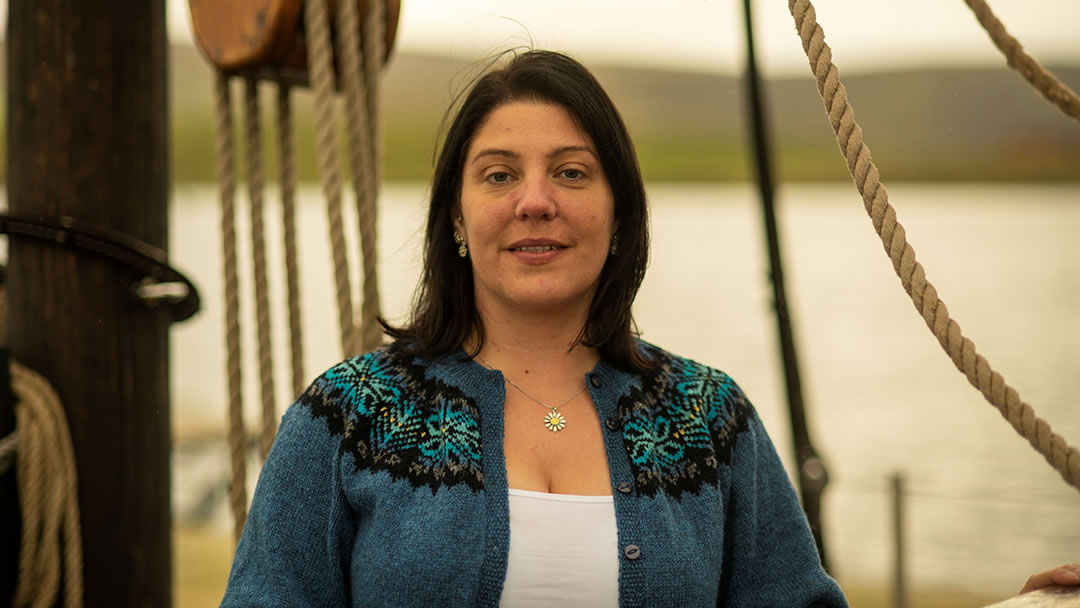 Q. First, tell us a bit about yourself and how you became Project Manager of such an exciting event?
A. I have worked on various events all through my career, including setting up the first Shetland Wool Week and establishing Shetland Boat Week. I set up my own company in December 2017 – Realta Events Management and have been working on a range of projects since then – including some previous work with Shetland Tall Ships Ltd when they asked me to help with developing the cost plan for the event back in 2019 before the bid went in to Sail Training International for Shetland to be a host port. When the project manager job was advertised, there was no doubt for me that I wanted to do it!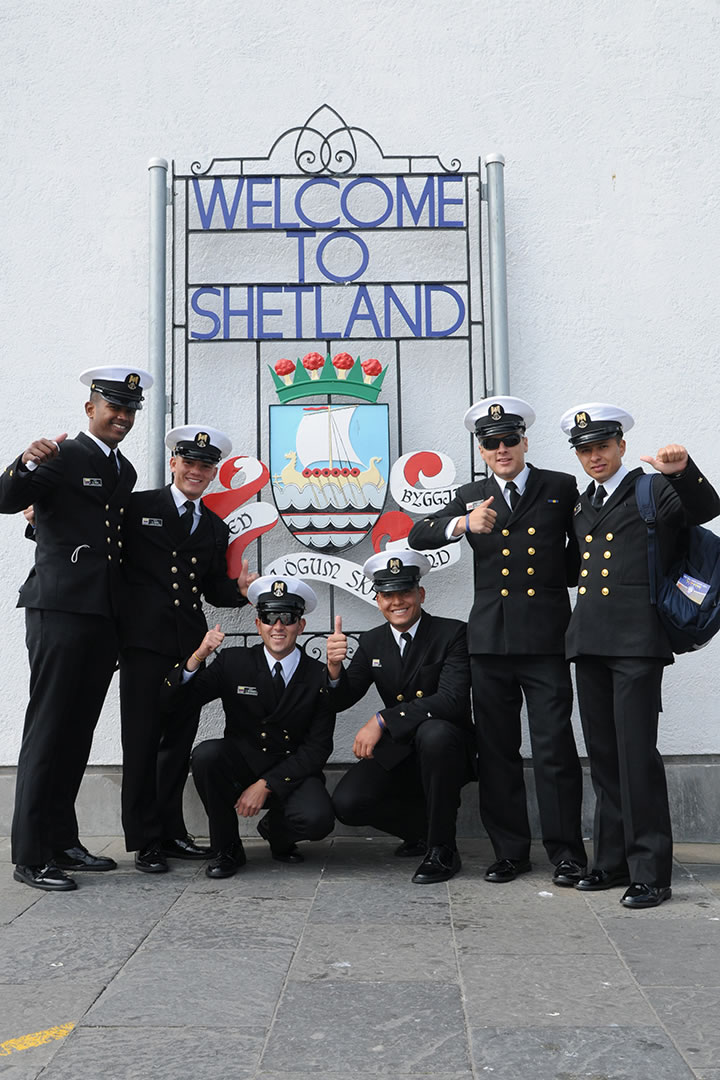 Q. When did Lerwick last host the Tall Ships Races?
A. Lerwick has hosted the Tall Ships Races twice before – in 1999 and last time in 2011.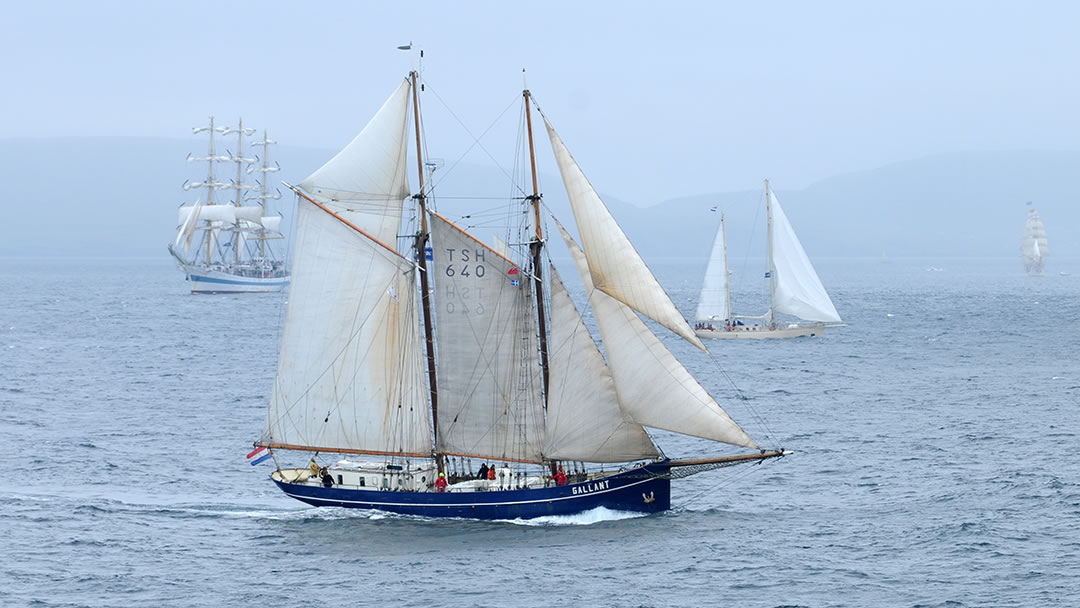 Q. Where do the Tall Ships begin their journey from?
A. The 2023 races begin in Den Helder in the Netherlands. They will leave there on 2nd July to race to Hartlepool in England. From there they race to Fredrikstad in Norway before the Cruise in Company leg to Lerwick, arriving here by 26th July. The Lerwick leg differs slightly in that it's not a race and ships are able to stop along various guest harbours on the Norwegian and Scottish coasts to join in with local community events. The Scottish ports taking part are Aberdeen, Stromness in Orkney, Scalloway, Yell and Unst in Shetland. On leaving Shetland on 29th July, the final race leg is back across the North Sea to Arendal in Norway.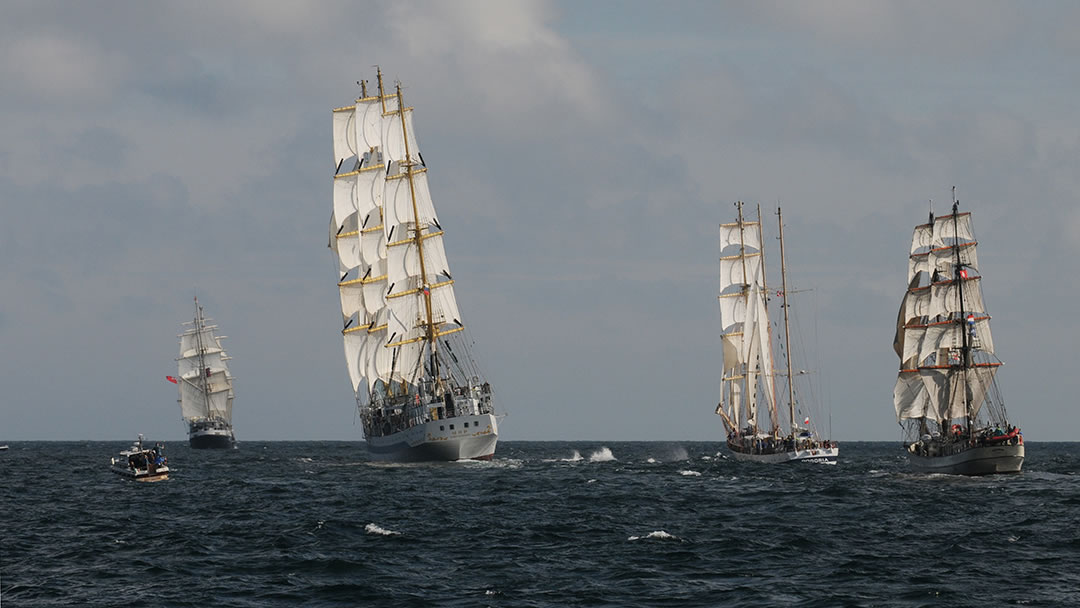 Q. How many tall ships do you expect to visit Lerwick during the event?
A. We expect there will be around 40 ships in Lerwick which will be a really impressive sight. There are 31 signed up at the moment with a few more expected. The ships have until May to confirm, and we'll keep adding the new ones to our website so people can keep track of which ships are coming.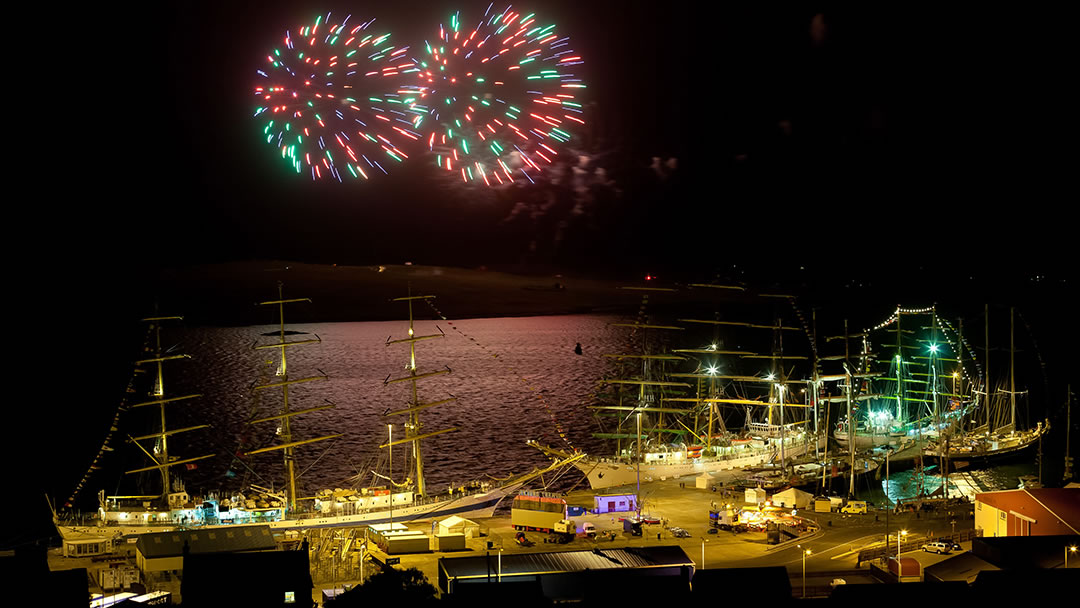 Q. What are your expectations for the event in terms of attendance?
A. Shetland is already a busy place in the summer months and we know the event will be very well attended by regular visitors, as well as an increased number of family and friends who will come here specifically for the event. It's also in the heart of the cruise season and there are ships in each day of the event, so we are expecting around 10,000 people across the event sites each day.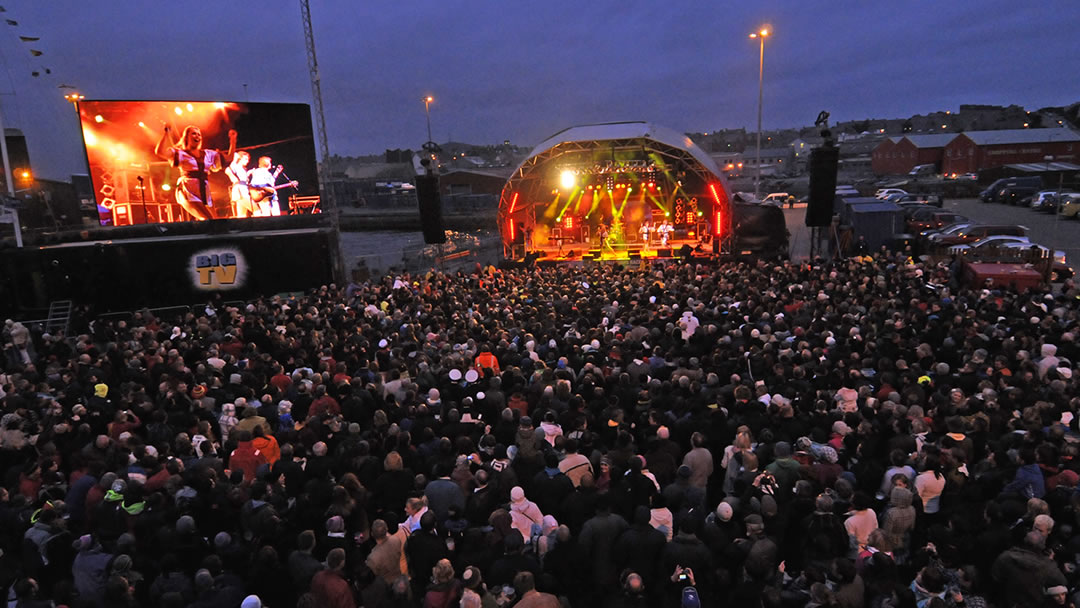 Q. As the only Scottish host port, are you planning anything special to welcome the Tall Ships?
A. The fleet will be given a very warm welcome in Lerwick. Many of them may have chosen to visit guest harbours on the Cruise in Company route so will have experienced the hospitality of those areas too. There are four days of live music and family friendly events planned for Lerwick, in addition to tours of the island and fun activities for ships' crews while they are in port. We expect to release the full event programme in the spring.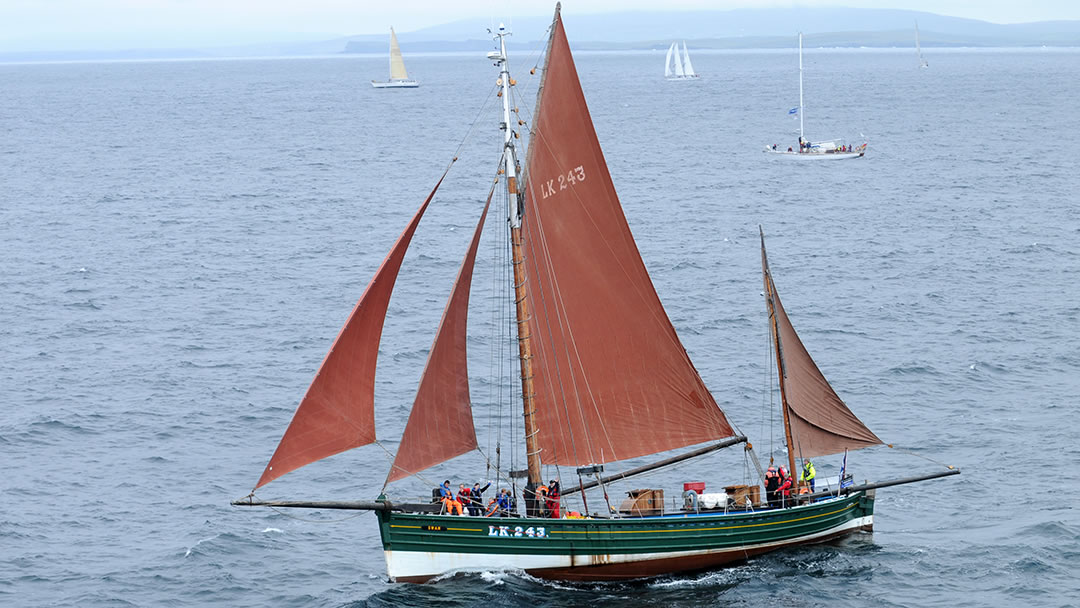 Q. What is the difference between a host port and a guest port?
A. A Host Port is one of the official locations for the races, so this year there are 5 and the race, or Cruise in Company legs go between these ports.
A Guest Harbour is more of an unofficial stop off which forms part of the cruise in company where ships have the choice to stop along one or multiple harbours on route from Fredrikstad to Lerwick. There are usually smaller community based events taking place to attract the ships and allow other areas to have ships visit, but not on the scale of the main event as most places are too small to be able to host the full fleet.
Q. What are you looking forward to most?
A. I'm really looking forward to the incredible atmosphere and sense of excitement that will come from the community pulling together to make this a spectacular event for our islands and the tall ships fleet. It's been a tough few years and we all need something to look forward to, and to come together in a positive and celebratory way.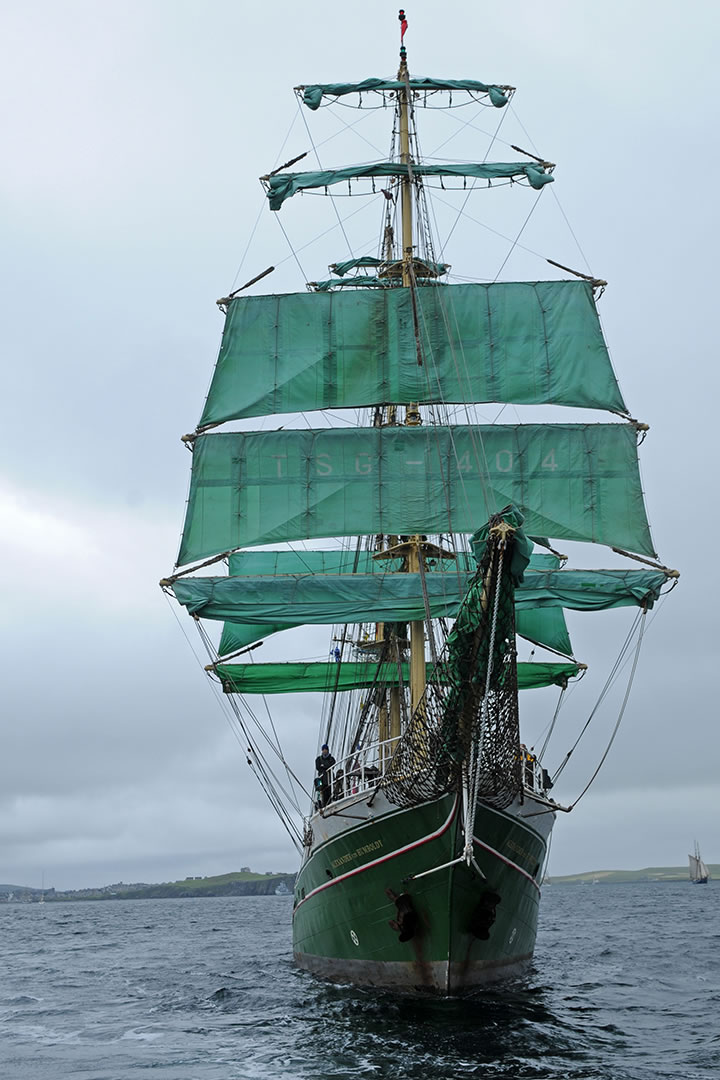 Q. What preparations are underway for the Tall Ships visit?
A. We are well ahead with plans for the public entertainment programme. We're going to have over 70 music acts, with a combination of local and visiting artistes, and there are plans for some great interactive activities for folk of all ages to take part in. As with any large scale event, there is a huge amount of work going into the more practical elements, such as sourcing plenty of additional toilets, staging, refuse collection, security, catering and so much more. With the event now only six months away the preparations and work is definitely stepping up a gear!
Q. How important is it for Shetland to host events like this?
A. Shetland is an absolutely fantastic place, full of talented people and something like the Tall Ships Races allows us to really showcase what we are capable of as a community. Hosting a large international event, which is billed as Europe's largest free family festival by Sail Training International, is a testament to the dedication and hard work of all those involved. We are putting Shetland on the map as a place that gets things done, and does it very well despite geographical challenges.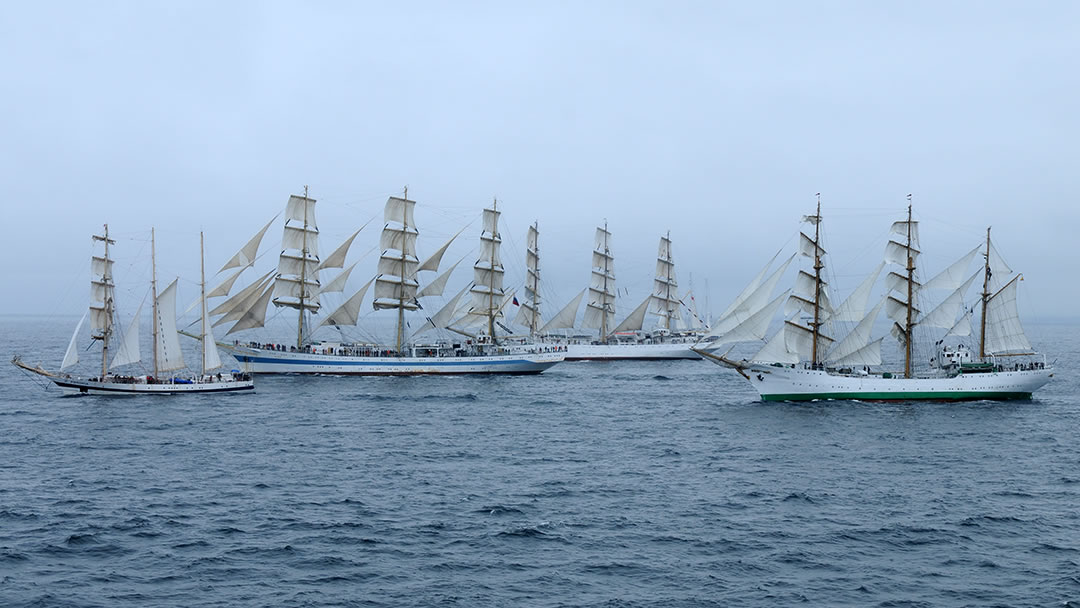 Q. What is the biggest challenge when organising an event like this?
A. The fact that we are an island is clearly the biggest challenge. The Tall Ships Races is a huge event and as a community we don't see this level of activity on a regular basis, so having to being in large quantities of equipment and services such as showers, toilets, staging and security requires a lot of planning and coordination. There are also challenges with transport to get people here either to enjoy the event, or to work or perform. It's an incredible amount of people and things to move on and off island in a very short window of time. One really good thing about the Tall Ships races is that the crew come with their own transport and have their own beds aboard, so it does reduce pressure on travel and accommodation for ships' trainees.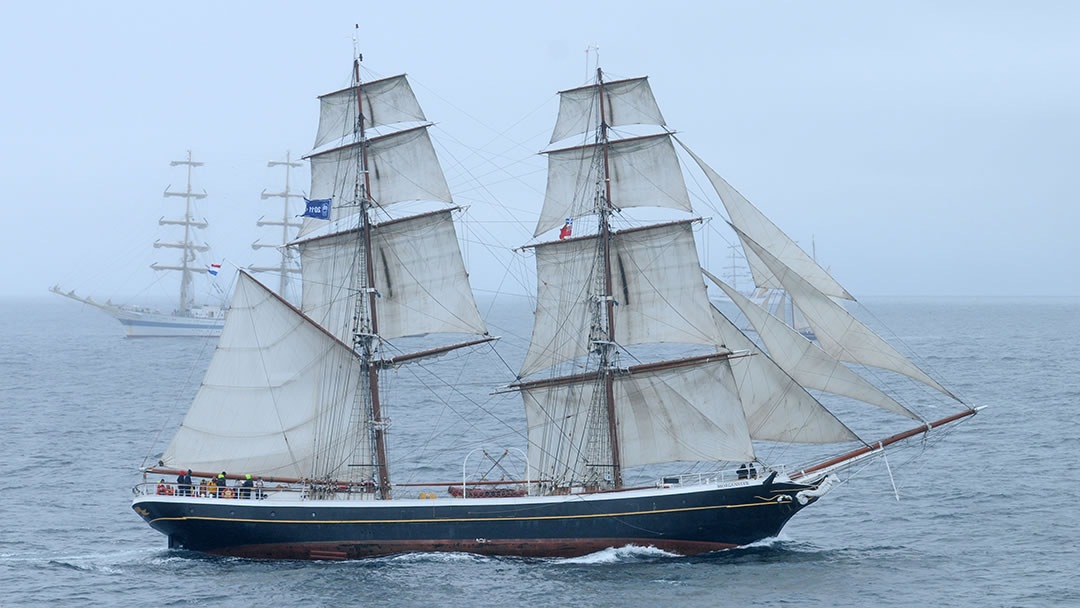 Q. How can folk get involved with the Tall Ships Races 2023?
A. We are still appealing for volunteers to sign up to help with various roles during the event. There are large numbers of people to manage, so we are looking for help with stewarding, providing assistance and event information, drivers to transport trainees and visiting artists to the airport, VIP liaison officers to assist visiting officials and performers and many other roles. Full details are on our website at www.tallshipslerwick.com under 'Get Involved.'
Young people between the ages of 15 and 25 can also get involved in a very exciting and life changing way by applying to be a sail trainee and actually helping to crew a Tall Ship. We are working with Sail Training Shetland to fund and recruit a minimum of 75 young trainees to join the fleet. Some of these will come from other Scottish coastal areas, but many will be selected from an application process in Lerwick in the spring. The core purpose of the Tall Ships Races is to provide these incredible learning experiences for young people, who may go on to a career at sea, or just gain confidence and life skills by working together in a challenging environment with a team of people.
And, of course, everyone else can get involved by coming along, visiting the ships and generally enjoying themselves!
Visit www.tallshipslerwick.com to find out more!

By
Victoria Dixon
Orkney and Shetland fanatic, likes to capture life through a lens, loves creating, eclectic taste in music, enjoys being a Mum; would secretly love to be a star of the West End!
Pin it!