Rachel A Davis, the Blogger and Photographer from http://www.vagabondbaker.com/ wrote a fantastic article about the Hufsie cake from Shetland, which she kindly shared with NorthLink Ferries.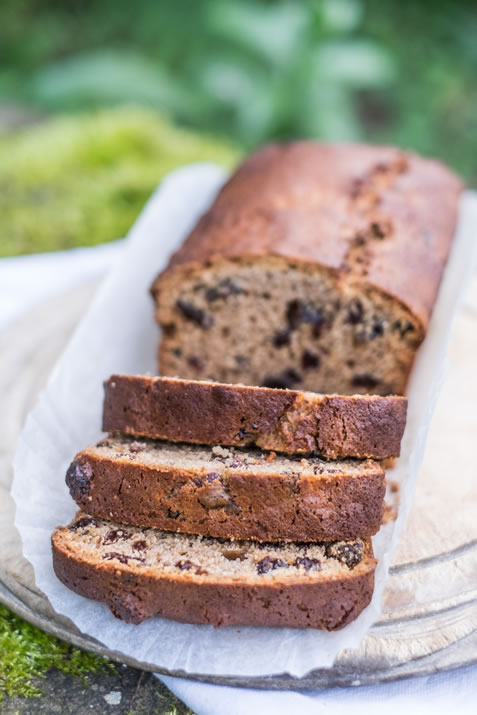 After devouring a slice of Hufsie cake during the first week of a month-long summer adventure to Shetland, I looked for it at every cafe, Sunday Tea, and cake stall over the rest of the trip. This light spiced fruit cake is usually baked as a tea loaf and it is delicious sliced and buttered.
Husfie appears on the treat-laden tables of Shetland's wonderful Sunday Teas. Look out for signs advertising the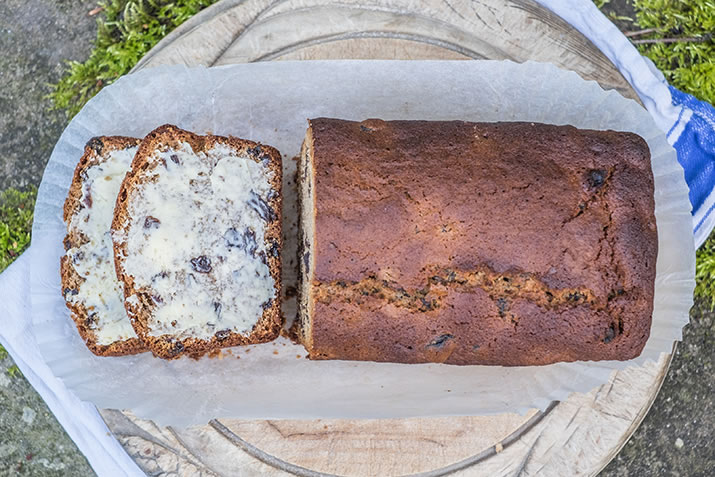 Sunday Teas in village halls around the islands over the summer months, they are great community events where you can feast on local home-baking.
Eager to bake this cake myself, I asked around across the islands and discovered that Hufsie cake originates from the island of Whalsay. Generously, I was given a number of different recipes – even including a chocolate one. This recipe is a culmination of the recipes I was given. It can be made with either white sugar or light brown sugar, the latter of which gives a darker loaf.
Ingredients:
200 g dried fruit (I use raisins)
100 g unsalted butter
150 g granulated sugar or light muscovado sugar
200 ml water
2 tsp mixed spice
2 free-range eggs, beaten
225 g plain flour
2 tsp baking powder
1/2 tsp bicarbonate of soda
Method:
Preheat the oven to 160º C and line a large (900g/ 2lb) loaf tin.
Place the dried fruit, butter, sugar, water and spice into a large pan and gently bring to the boil, stirring occasionally. Simmer on a medium heat, with quite a fast roll, for around 10 to 12 minutes until the mixture turns syrupy and coats the back of a spoon. Try not to rush this step.
Take off the heat and allow to cool: the mixture will thicken further on cooling.
Add the eggs to the cooled batter and beat well.
Combine the flour with the baking powder and bicarbonate of soda, then sift into the batter and fold in without over beating it.
Transfer to the lined loaf tin and bake for around 45 minutes until a cake tester comes out clean.
Cool in the tin. Hufsie cake is best served sliced and generously buttered, and it is even better if left a day before slicing.
Words and photography by Rachel Davis
www.vagabondbaker.com
Pin it!