Lentil Soup with Bannocks
I enjoy cooking simple comfort food using as many local ingredients as possible, especially in winter when the weather can play havoc with our food deliveries. In Shetland, we have become too dependent on getting regular fresh food shipments, rather than relying more on what we can produce and use ourselves, such as carrots, onions and garlic.
I enjoy cooking simple comfort food using as many local ingredients as possible, such as carrots, onions and garlic.
My cupboard is also always well-stocked with long-lasting dry pulses such as red, green and yellow lentils, chickpeas, peas and all sorts of beans. Pulses are a superhero food, as they are low in fat and very high in protein and fibre. And there are so many ways to use them – soups, stews, warm and cold salads – the options are endless.
Shetland bannocks are light and fluffy and traditionally made on a griddle on a stove top.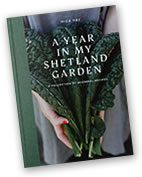 Serves 8
This recipe is from Misa Hay's cookbook A Year in my Shetland Garden, available in shops around Shetland and online. Misa's collection of recipes is inspired by her beloved garden, local Shetland produce and wild plants. The recipes are flavoured by her Czech heritage and her travels as well as by Scottish classics and Shetland specialities.
Ingredients
For the lentil soup
3 medium onions, chopped finely 4 tbsp olive oil
250g carrots, peeled and chopped finely
1 tbsp ground coriander
1 tbsp ground cumin
1 tsp sea salt
Freshly ground black pepper, to taste
250g red lentils
1 tin chopped tomatoes
2 tbsp tomato purée
2 cloves of garlic, peeled and chopped
1.5l vegetable stock
(or 1.5l water + 2 stock cubes)
To serve
50g Greek yoghurt
A small bunch of flat leaf parsley, roughly chopped
For the bannocks
400g self-raising flour 1 tsp sea salt
40g butter, softened 200ml buttermilk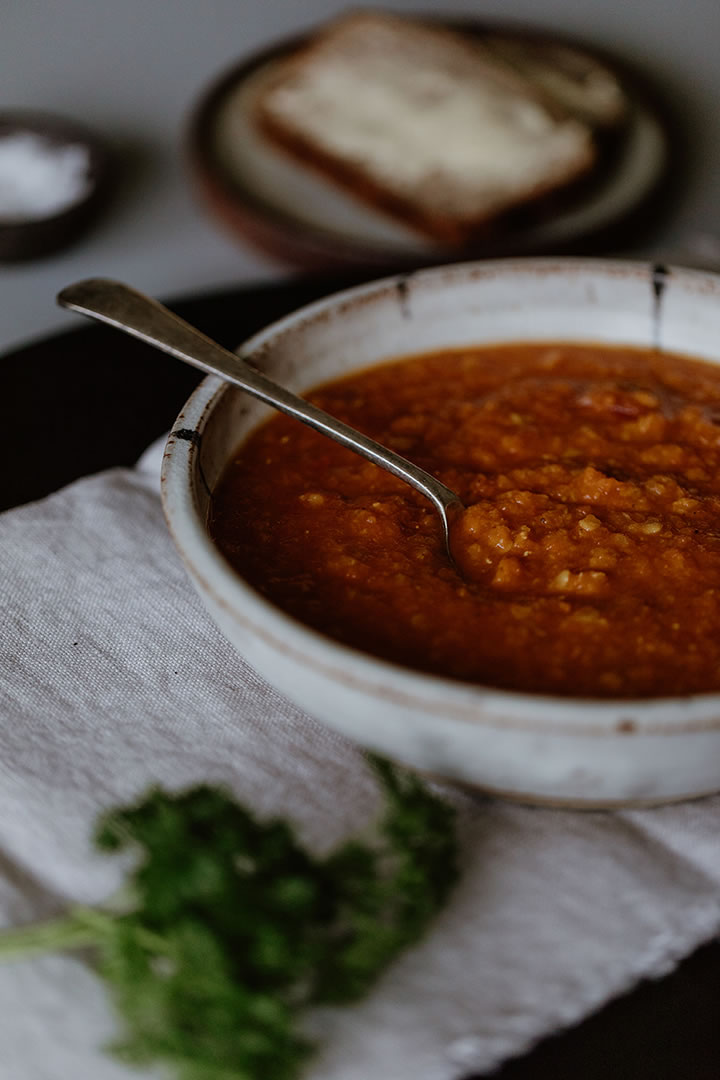 Method
For the lentil soup
In a large pan, fry the onions in the olive oil for 5 minutes.
Add the carrots and fry them for a few minutes, then add the spices, salt and pepper.
Rinse the lentils under running water and add them to the pot. Stir for a few minutes.
Add the tomatoes, tomato purée and garlic.
Add the stock, stir well and simmer for 25 minutes.
Now create your favourite texture – you can either leave the soup as it is, or blitz briefly with a hand blender, or blend it completely smooth, just as you prefer.
Serve with a dollop of Greek yoghurt and chopped flat leaf parsley. And the bannocks, with some good butter.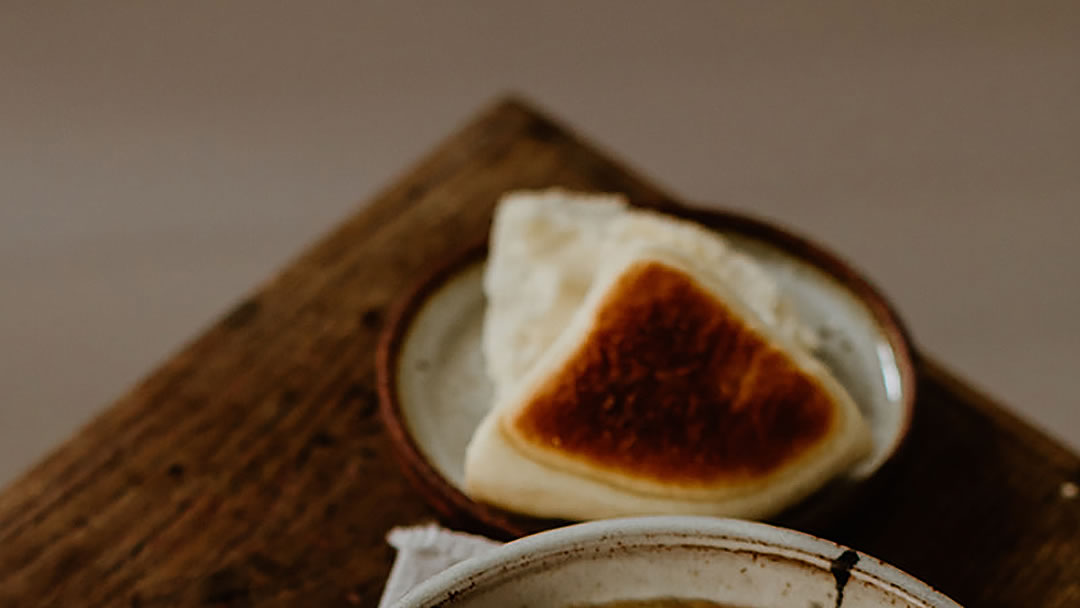 For the bannocks
In a large bowl, combine the flour and salt and then rub the butter into the mixture until it looks like breadcrumbs.
Make a well in the centre and add the buttermilk gradually, mixing with a knife. Add just enough buttermilk until the dough is soft and can be easily handled.
Turn the dough out on to a floured board, divide into thirds and use your hands to pat down each piece lightly until 1.5cm thick, then cut into quarters again – we end up with 12 bannocks.
Bake on a moderately hot griddle, for around 2 minutes on each side; or in a preheated oven at 200°C (400°F, fan oven 180°C) for 10-15 minutes.
Serve while hot. They will keep for a day or two.

By
Misa Hay
Misa runs Shetland Wool Adventures offering knitting and hiking tours in Shetland for small groups. Recently she launched the first volume of the Shetland Wool Adventures Journal featuring photography, knitting patterns, recipes and more. Visit
www.shetlandwooladventures.com
Pin it!