Off the beaten path campervan travel in Shetland: Exploring Eshaness
Eshaness, often referred to as the wild west of Shetland, was a destination I had eagerly anticipated visiting during my Shetland campervan trip. Exploring remote and off-the-beaten path locations is one of the highlights of campervan travel for me, and the rugged coastline and cliffs of Eshaness perfectly fit the bill.
Eshaness is a must-visit for adventurers seeking rugged landscapes and the excitement of exploring remote destinations during a campervan trip in Shetland.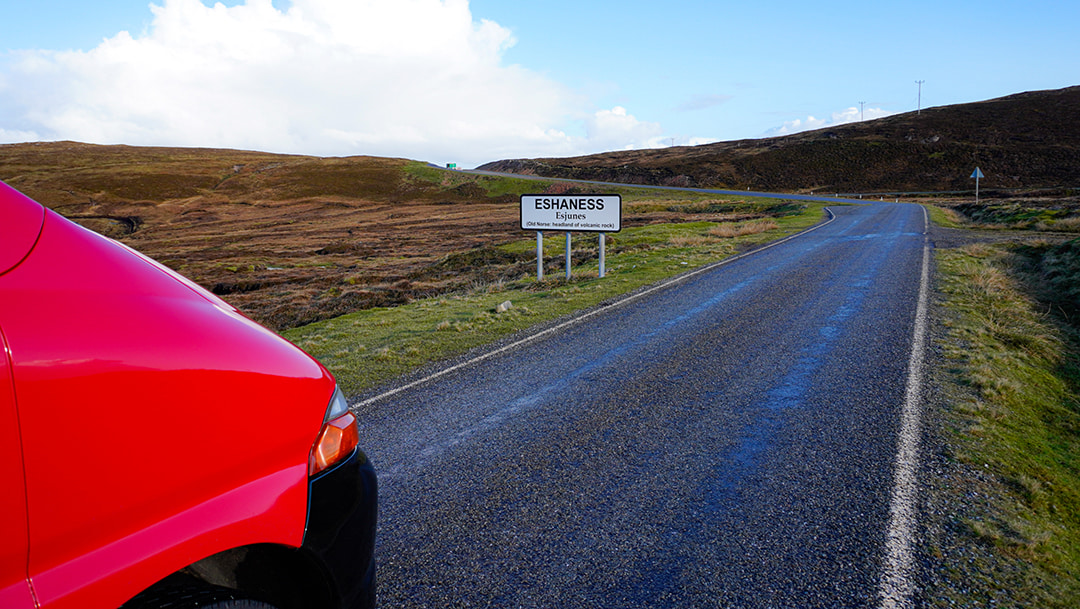 Situated in the northwestern part of the main island, Eshaness is about a 50-minute drive from Lerwick, Shetland's largest town. The road to Eshaness offers picturesque views and passes through charming villages.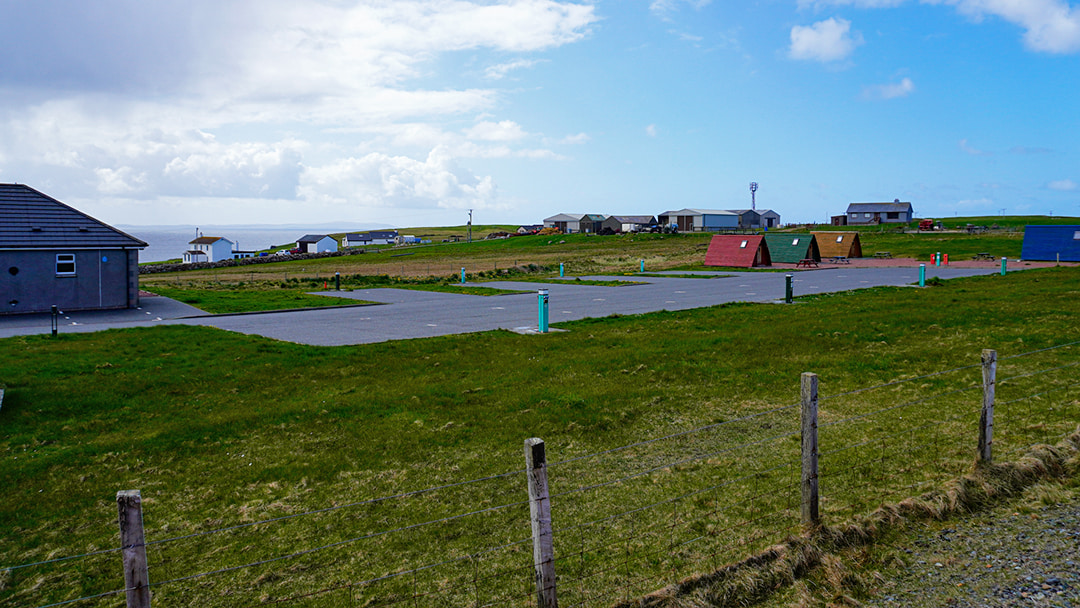 Along the way, I noticed the Braewick Café and Caravan Park, which would provide a convenient option for those looking to stay near Eshaness. The caravan park offers essential amenities such as electric hook-ups, showers, toilets, and stunning views.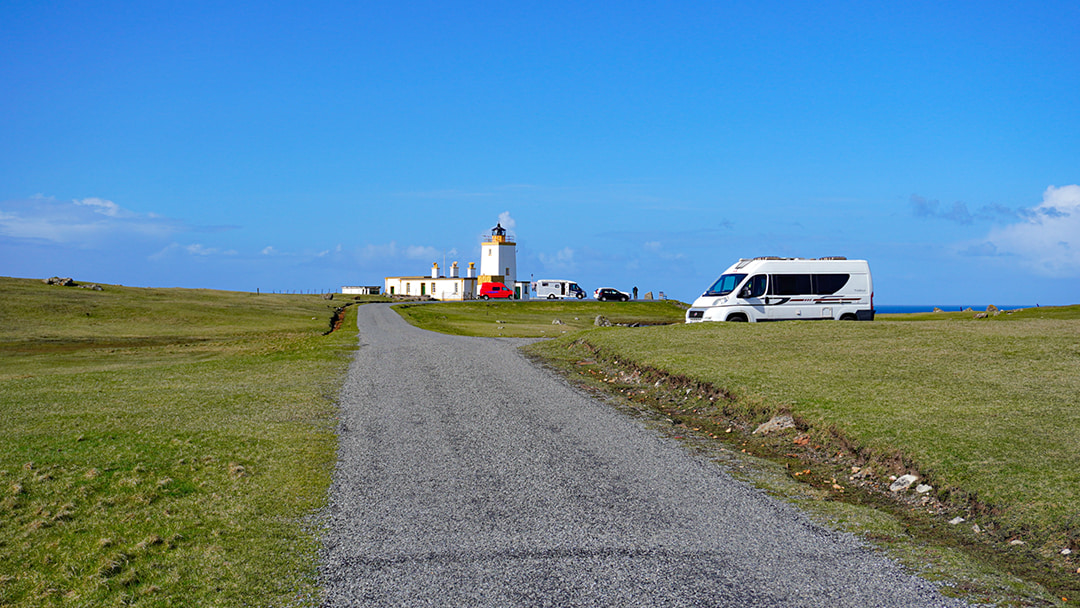 Arriving at the Eshaness Lighthouse car park on a sunny morning, I found several other campervans already enjoying the views and embarking on walks. The carpark was spacious, level, and free, providing a safe place to leave my vehicle. However, it's worth noting that there were no toilets available in the immediate area, so it's important to plan accordingly if traveling by campervan without onboard facilities.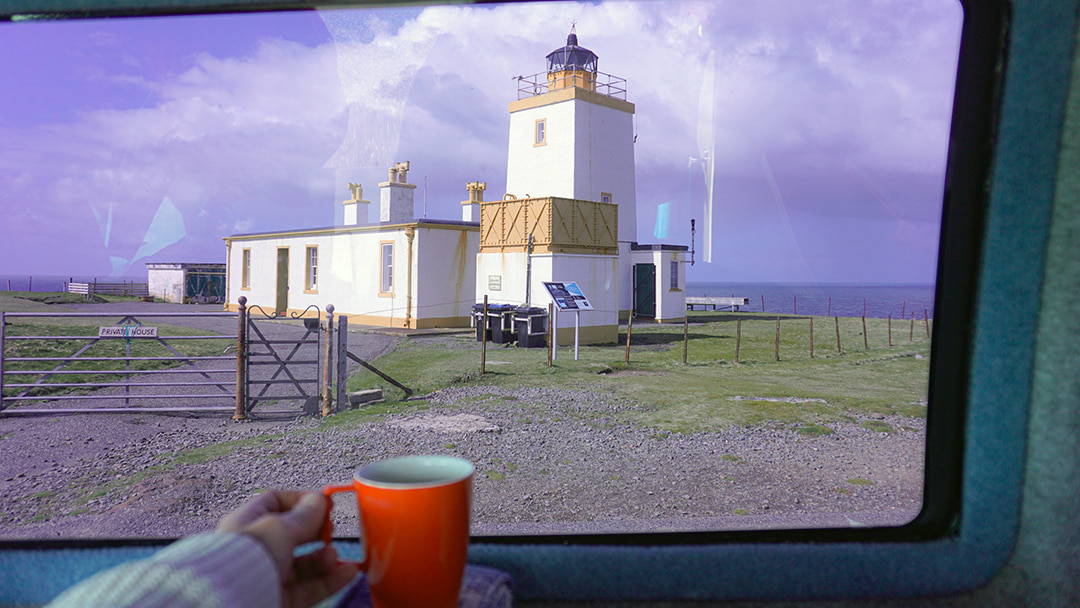 After parking my campervan, I settled in and brewed a cup of coffee, escaping the wind as I admired the Eshaness Lighthouse. This historic lighthouse, built on a volcanic cliff in 1929, offers an accommodation option for those seeking a unique overnight experience.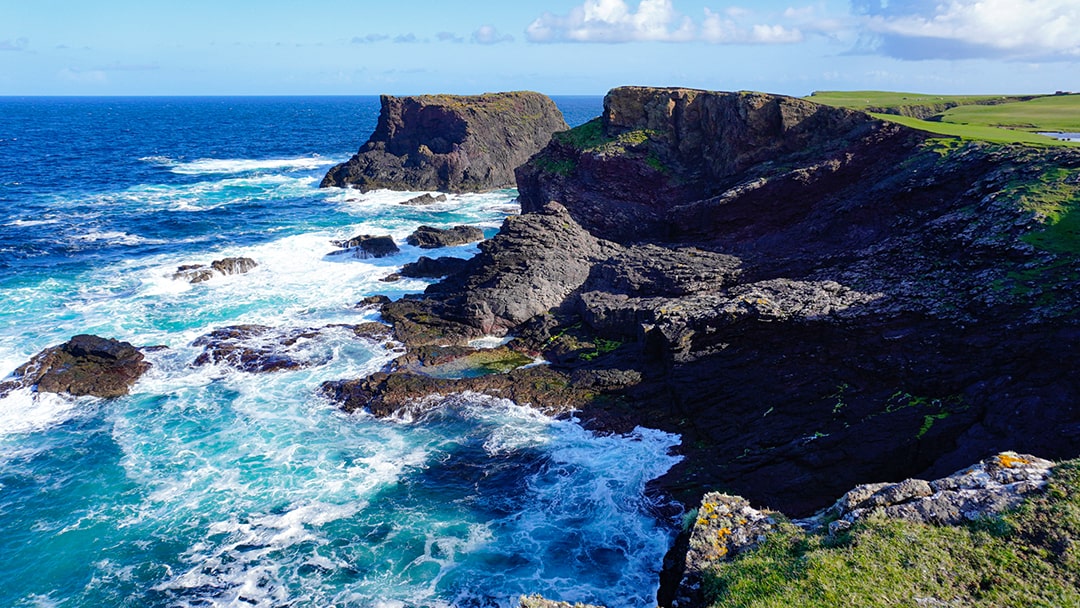 Excited to explore, I set off on the renowned Eshaness cliff-top walk, considered one of Shetland's finest hikes. One of the great advantages of this walk is its flexibility; while the full route takes around three hours, it's possible to choose how much you want to do. Even from the carpark area, there were impressive views of the 35-meter cliffs, so it's possible to enjoy the stunning scenery without committing to the entire walk.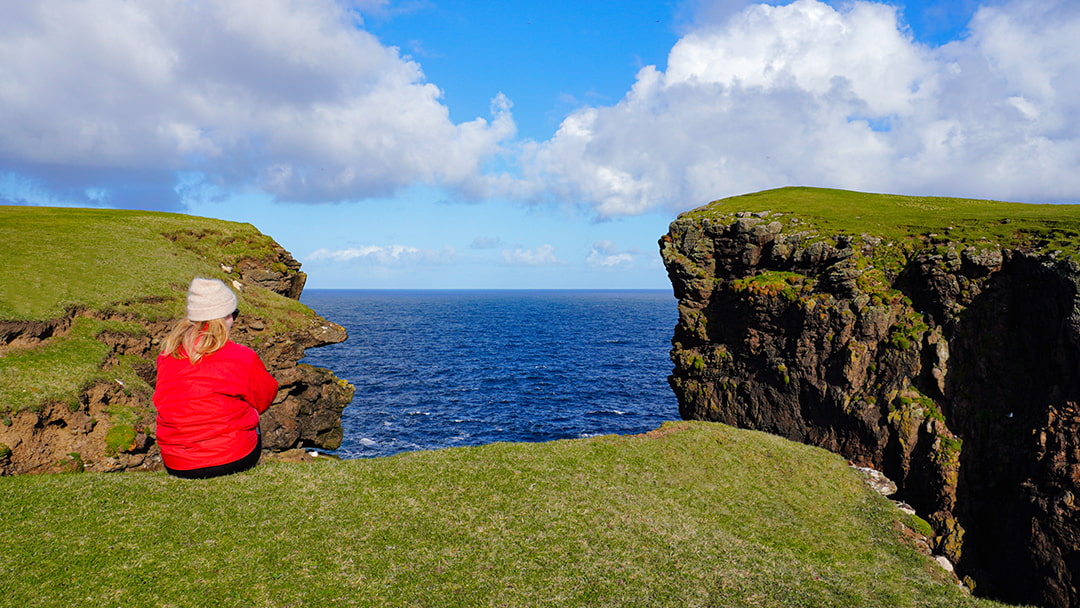 The geological features of Eshaness are remarkable, shaped by the forces of nature over time. Along the cliffs, various seabirds soared overhead, adding to the natural beauty of the surroundings. While I hoped to catch a glimpse of seals, otters or orcas, I wasn't fortunate enough to spot them on this occasion!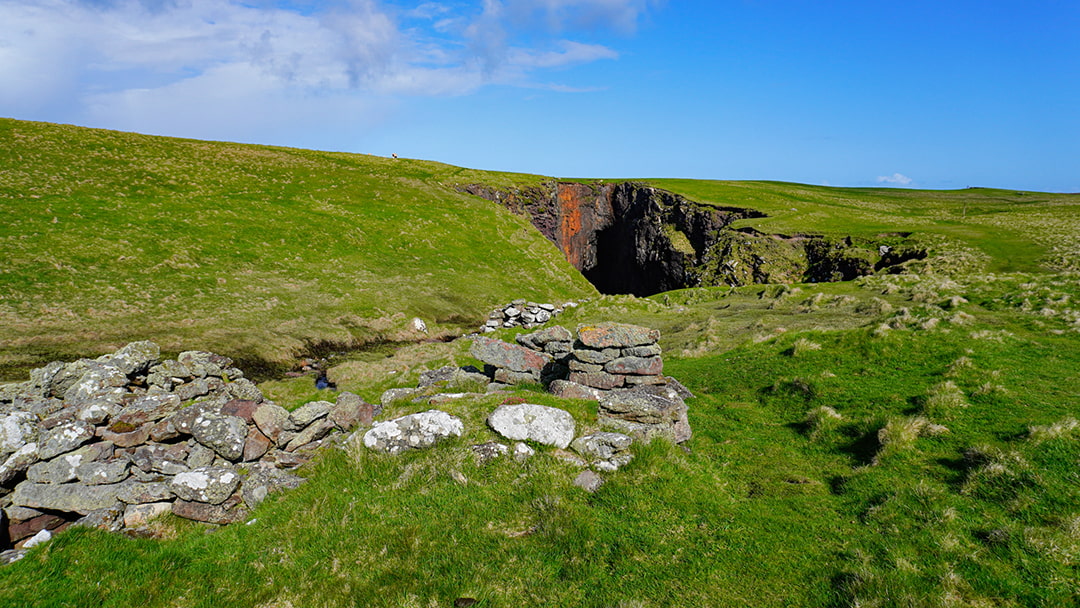 The walk itself was relatively easy, with a flat and well-trodden path, including signposts for guidance. Along the way, I had the opportunity to visit landmarks such as Calder's Geo, The Holes of Scraada, Da Grind o da Navir, and the Eshaness Broch. Among these, the Holes of Scraada stood out as a highlight, offering a dramatic sight that makes for a great photo opportunity.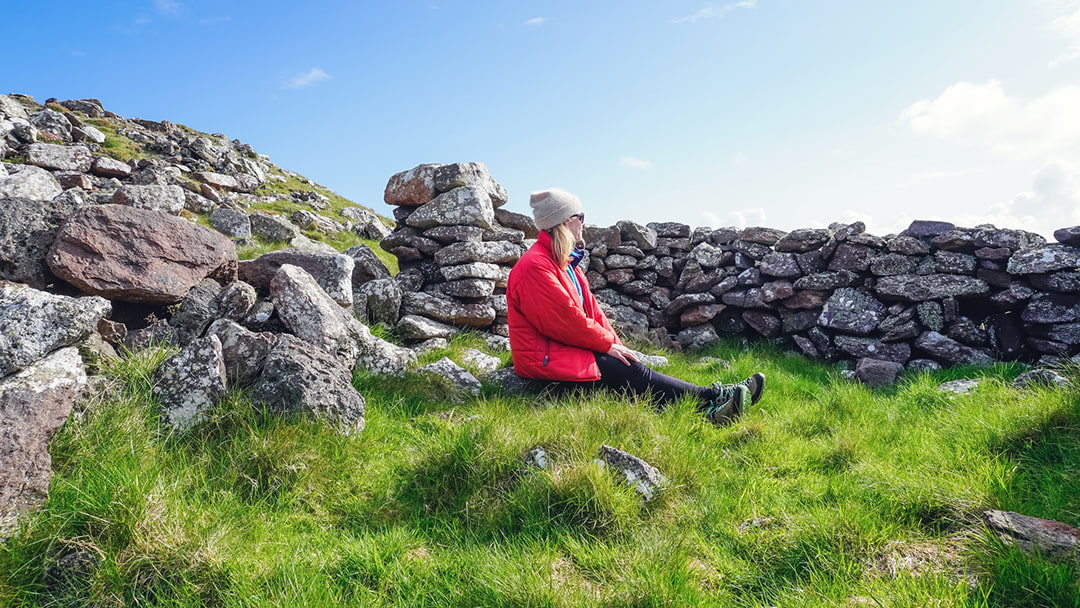 During my visit to Eshaness, I encountered strong winds, prompting me to seek shelter in a ruin near the Eshaness Broch. There, I enjoyed a snack and took a moment to appreciate the sight of newborn lambs in the nearby fields. Their presence added to the charm of Eshaness, and I found myself appreciating the tranquility of the surroundings. It was a reminder of the simple joys and the peacefulness that nature can bring.
As I sat there, observing the beauty, I couldn't help but feel a deep sense of gratitude for being able to experience such a remarkable place. Eshaness offered more than just stunning cliffs and breathtaking views – it provided an opportunity to disconnect from the hectic pace of life and reconnect with nature in its purest form.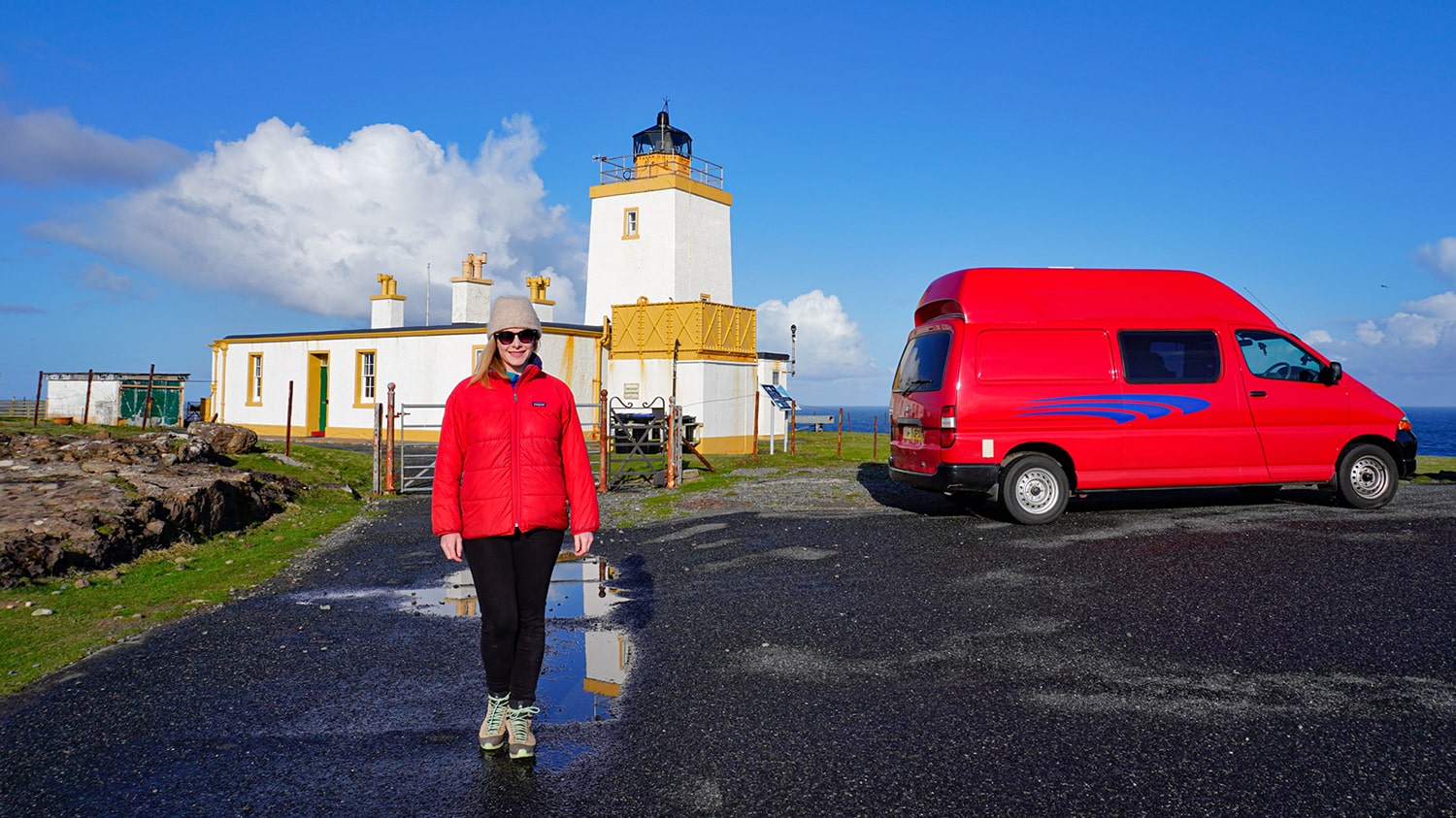 After completing the walk, I returned to the carpark and spent a few hours in my campervan, appreciating the stunning views and had some conversations with fellow travellers in their motorhomes. It was great to connect with others who shared a love for campervan travel and to learn more about their experiences and motivations for exploring Shetland.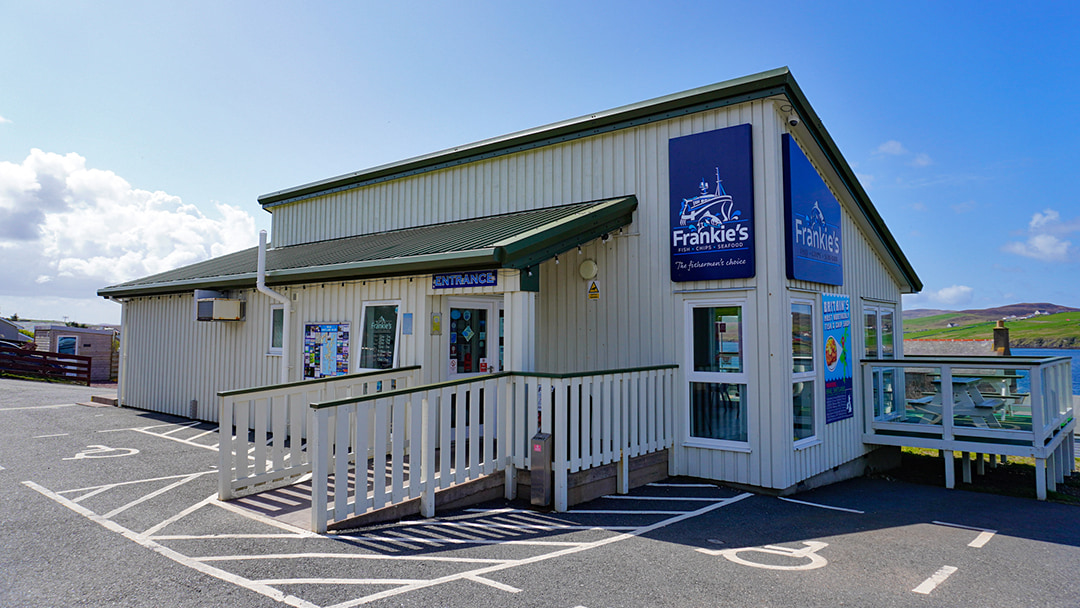 As lunchtime approached, I made my way to Brae, a small village in Shetland, known for Frankie's fish and chips – the UK's most northerly fish and chip shop. The crispy batter and perfectly cooked fish provided a satisfying end to my morning of exploration at Eshaness. If you find yourself in Shetland, don't miss the opportunity to visit Frankie's fish and chips in Brae.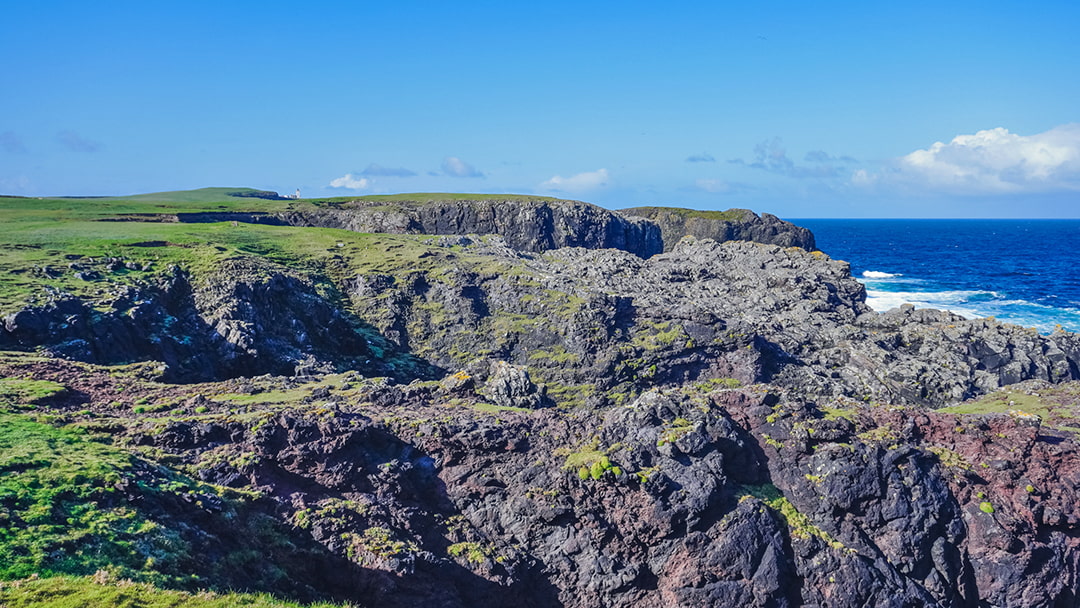 Eshaness is a must-visit for adventurers seeking rugged landscapes and the excitement of exploring remote destinations during a campervan trip in Shetland. With its dramatic cliffs, incredible views, and untouched wilderness, Eshaness showcases the untamed beauty of Shetland and promises an unforgettable experience that will stay with you long after you've left.

By
Ruth Aisling
Ruth Aisling is a Scottish content creator with a passion for adventure, campervan travel, and the great outdoors. You'll often find her showcasing unique off-the-beaten-path destinations and inspiring others to explore. Discover more at
www.instagram.com/ruthaisling
Pin it!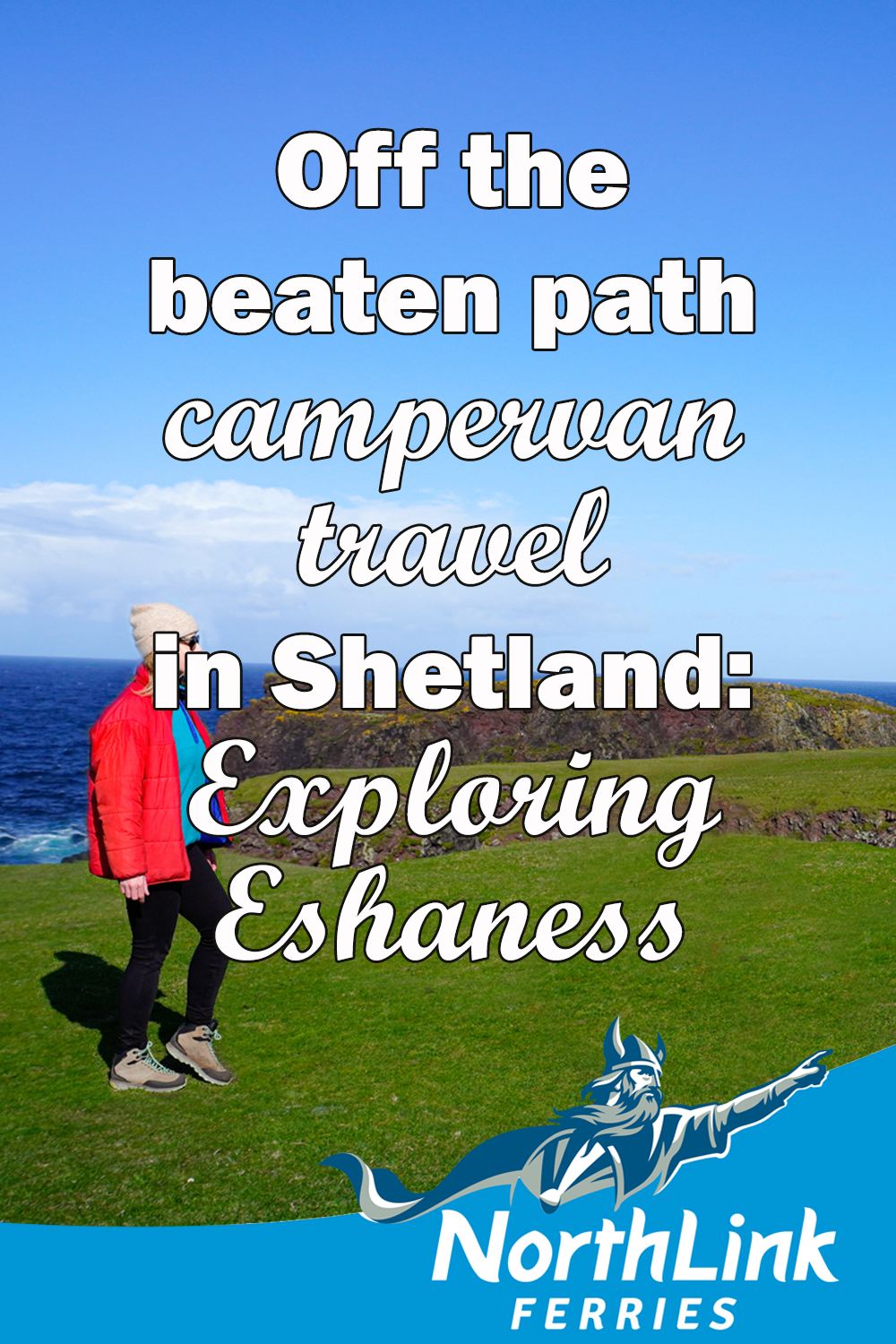 Header image: The beautiful scenery at Eshaness photo © Copyright Ruth Aisling