A visit to Quendale Water Mill
A couple of summers ago we visited Quendale Water Mill in Shetland and had a super time exploring the mill and surrounding area. Quendale is on the southwest tip of Shetland's south mainland, near to Garths Ness where the Braer oil tanker was famously wrecked in 1993.
Quendale Water Mill was built in 1868 on a slope so that both floors are effectively at ground level. This mean that crops could go in and grain could go out with level access for both. Quendale Water Mill was in operation every year from November to May, when there was water to drive the wheel and grain to be ground.
We'd strongly advise a visit when Quendale Water Mill opens in the summer and have some interesting facts for you to enjoy!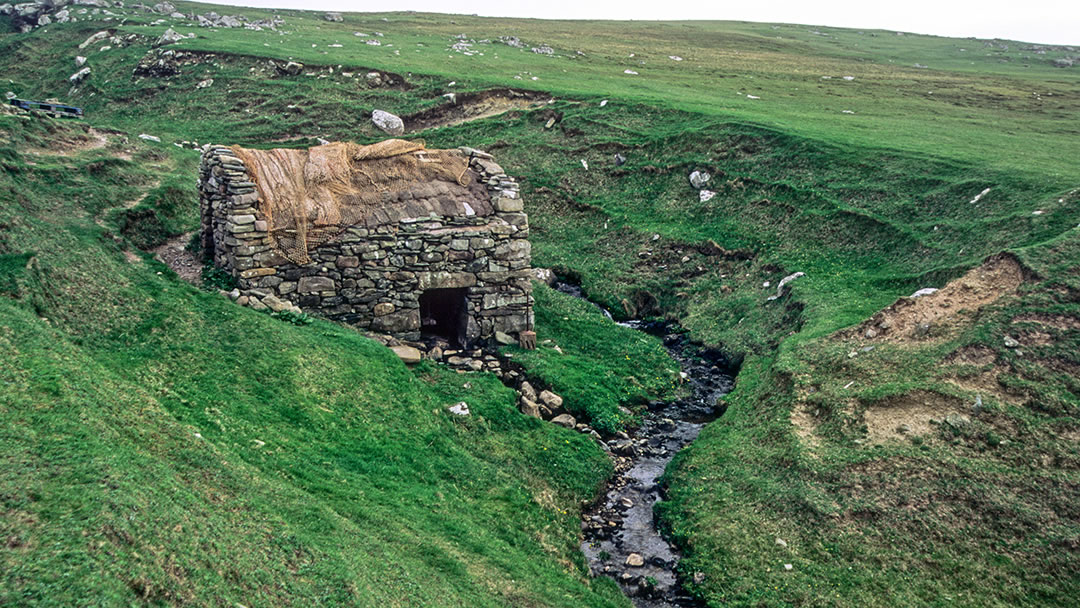 1. Milling has taken place in Shetland for thousands of yours.
In the Bronze and Iron Age houses at Jarlshof, visitors can see saddle querns. These hand powered mills were large versions of a pestle and mortar. Later in Shetland, small 'Norse' water mills with vertical axis wheels were built next to a running burn. Examples can be seen at Huxter (pictured above), Burland, Mousa and at the Croft House Museum at Boddam.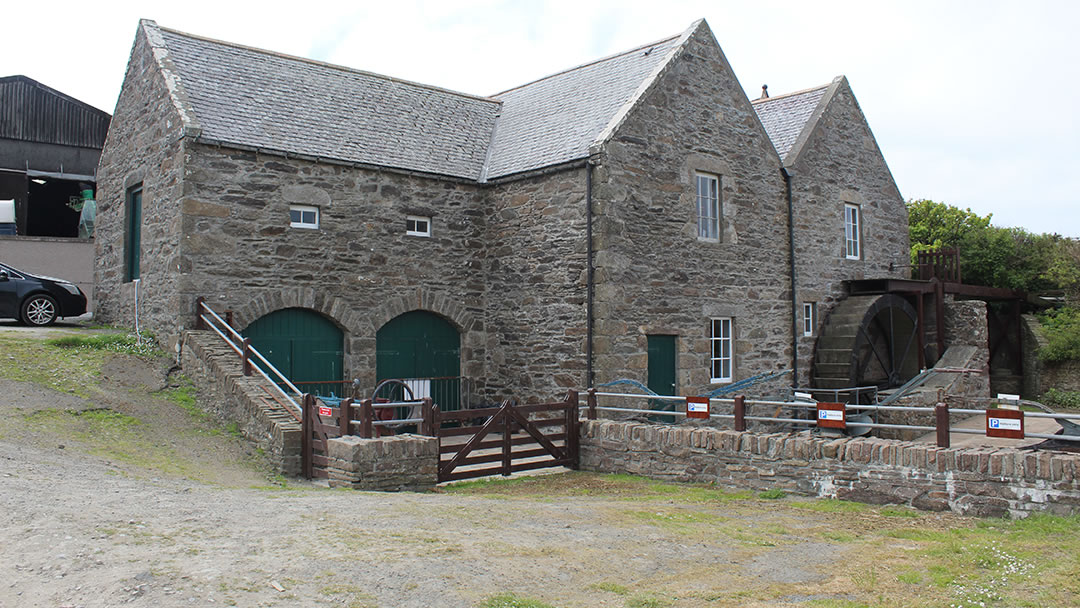 2. Quendale was one of three large water mills operating in the 1800s in Shetland
During the 19th century the Lairds of several big estates introduced large and powerful horizontal axis watermills. These three large mills were at Girlsta, Weisdale and Quendale and every croft put their oats and bere to the mill to be ground. Around the same time, better roads were being created in Shetland, and this made travelling with crops easier. Quendale is the only traditional large Shetland mill left. The mill at Girlsta is now a store for a nearby fish farm and the mill at Weisdale is an arts and crafts gallery.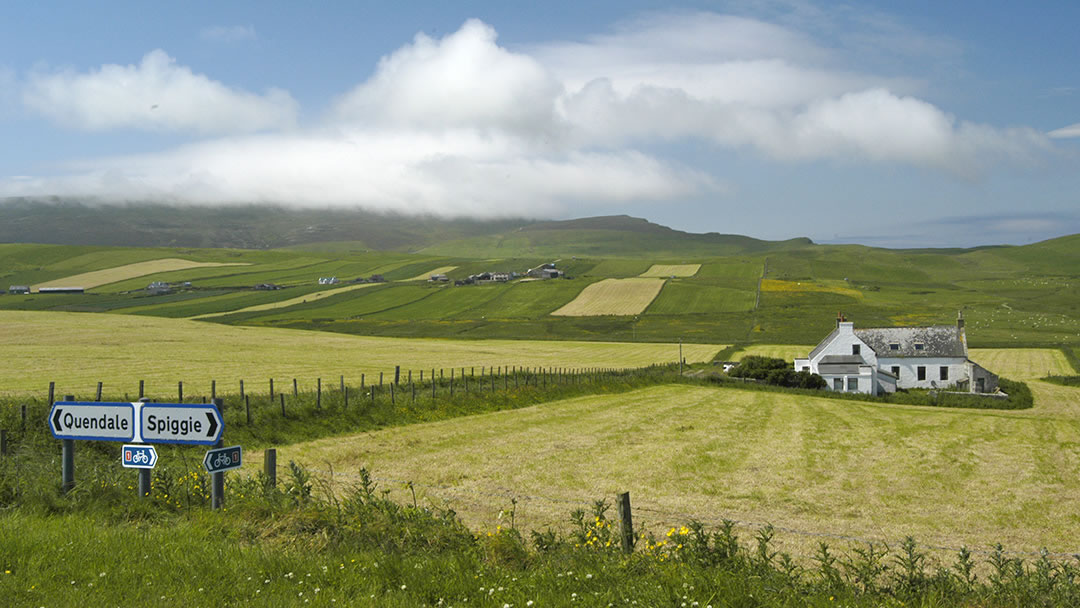 3. The Quendale estate dates back to 16th century
Quendale comes from the Old Norse 'kvern dal' meaning 'mill valley'. This indicates that even older mills operated here. The area is known for having some of Shetland's best land and the dairy farms here supply much of Shetland's milk. Visitors will find Quendale Water Mill located a quiet sheltered valley four miles north of Sumburgh Airport. The Quendale Estate dates back to the 16th Century and at the time the mill was built, the estate was owned (and had been since the 1760s) by the Grierson family. They were wealthy merchants from Lerwick.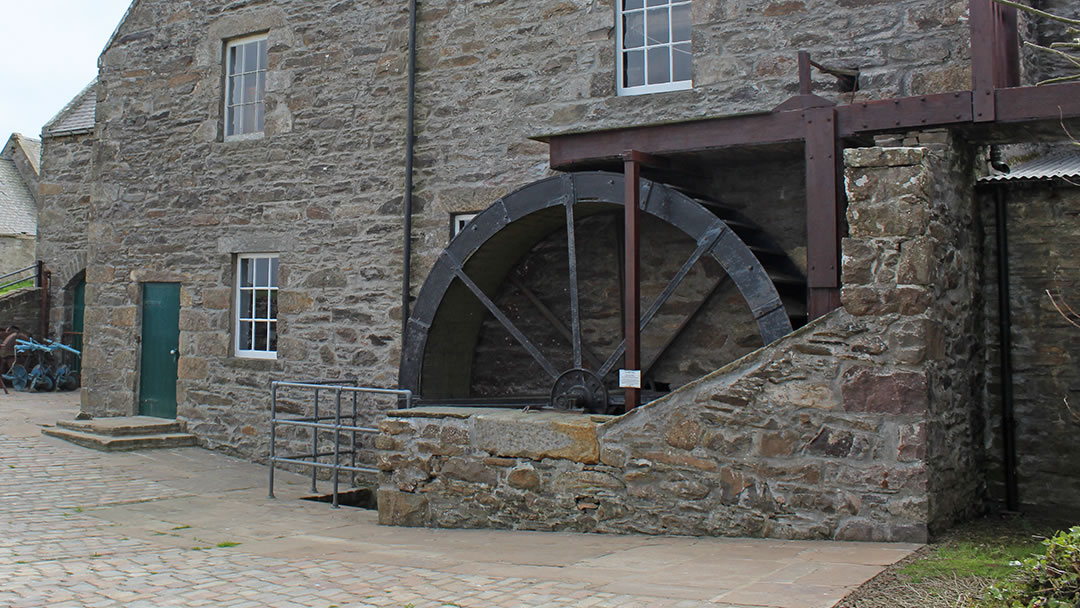 4. Quendale Water Mill was built in 1868
There is a millpond and dam nearby which provides the water (reaching this is a lovely walk on a sunny day) and the flow reaches the mill via a trough and pours over the top of the wheel. The large overshot water wheel was made by James Abernethy & Co Ltd of Ferryhill Foundry, Aberdeen. Quendale Water Mill was built on a slope so that both floors are effectively at ground level. This mean that crops could go in and grain could go out with level access for both. One gable-end door was built higher up, at cart level. Quendale Water Mill was in operation every year from November to May, when there was water to drive the wheel and grain to be ground.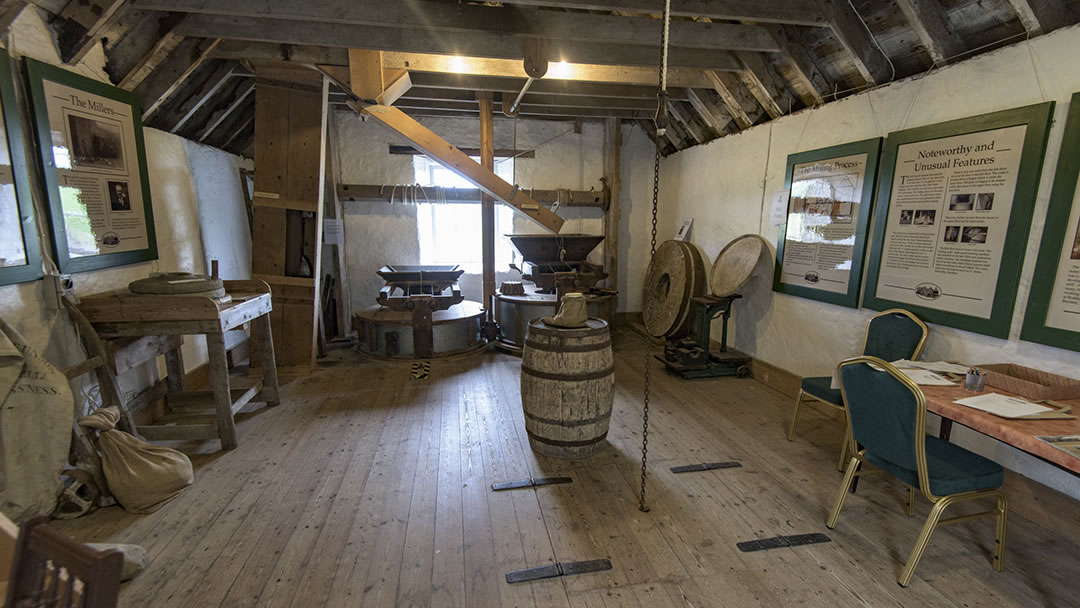 5. Folk came from far and wide to grind their bere and oats.
The mill handled the grain for crofters from a very wide surrounding area. Crops came from Fair Isle in the south and Cunningsburgh in the north. As the roads improved, crofters travelled almost 25 miles from Scalloway and Whiteness to bring their grain to the mill. The storage space at Quendale Water Mill was often very full!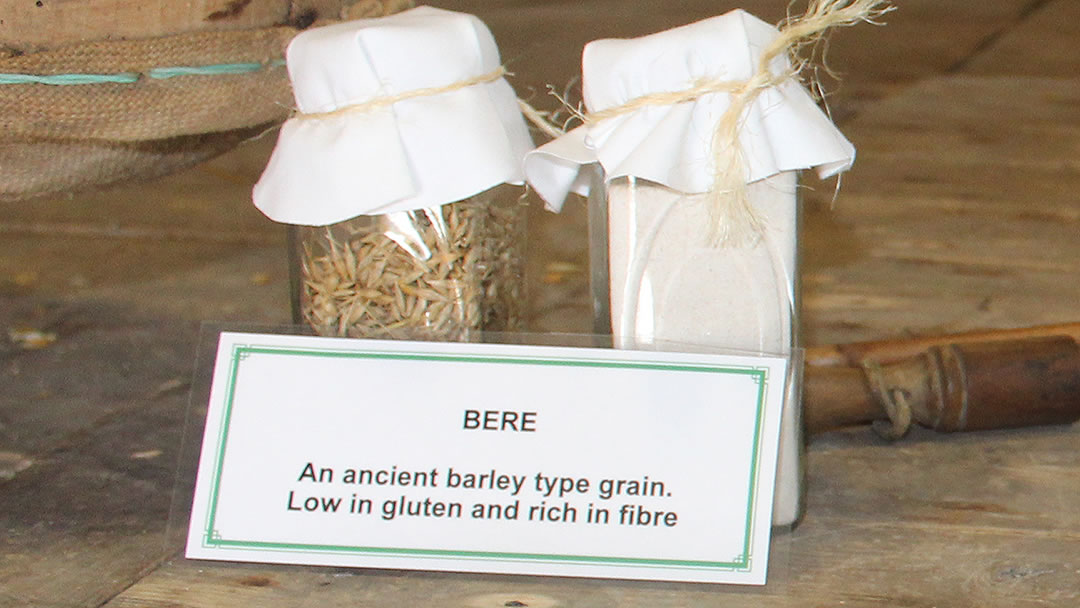 6. Beremeal and oatmeal was a staple part of Shetlander's diets
Three grains were brought by horse and cart to be processed at Quendale Water Mill. Bere is an ancient type of barley which has been grown in Shetland and Orkney for 4000 years. It is ideal for northern climates as it doesn't need a long summer to grow. Beremeal bannocks were a staple part of Shetlander's diets in the past (and are still enjoyed to this day – we'd recommend you try a bannock when you visit!) Bere was also used for bread and brewing.
Shetland aets (oats) were grown in the 19th and early 20th century and produced thick straw which was very good for thatching. When thatching was no longer so important, Scotch oats were grown. Oatcakes and porridge were also a staple part of the island diet and oats were also fed to livestock.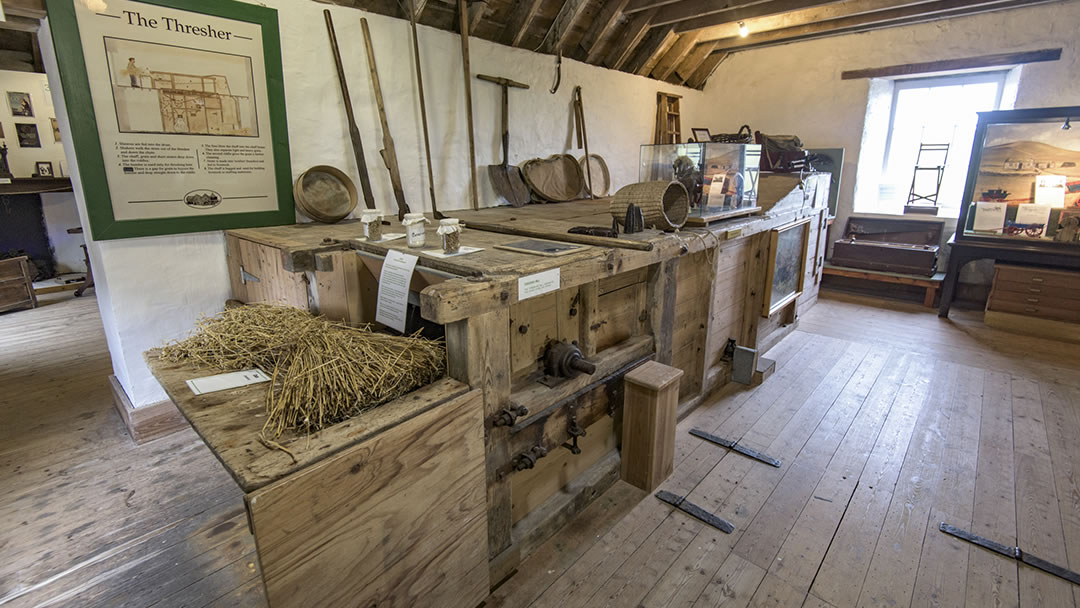 7. The process of creating beremeal and oatmeal is quite fascinating.
The turning of the water wheel was used to power the thresher, fanners and millstones. Sheaves were fed into the threshers and after being seperated, the grain was collected and the straw gathered to be fed to livestock.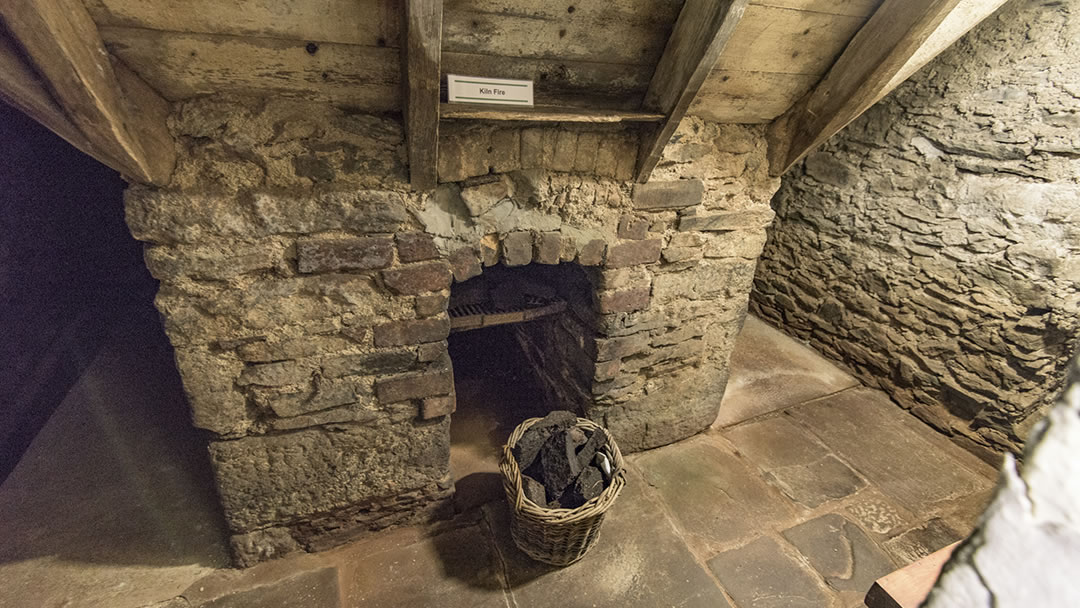 Then the grain was dried using a peat-fire lit below a drying kiln. The miller would dry grain from several farms at the same time and know whose grain belonged to whom. After about six hours, the miller would test the grain, knowing if it is dry enough from the crack of the grain between his teeth.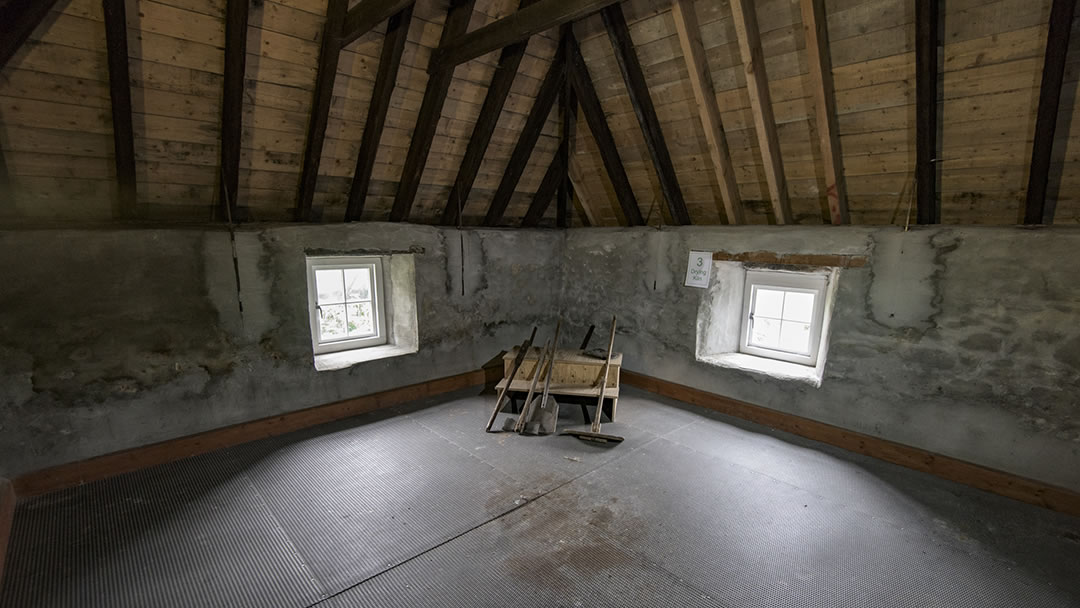 When the grain was ready to be milled it was hoisted to the floor above by elevator and first passed through a shill mill to remove the outer husk. The fanners blew the husks away and these were collected to be used as fuel for the drying kiln.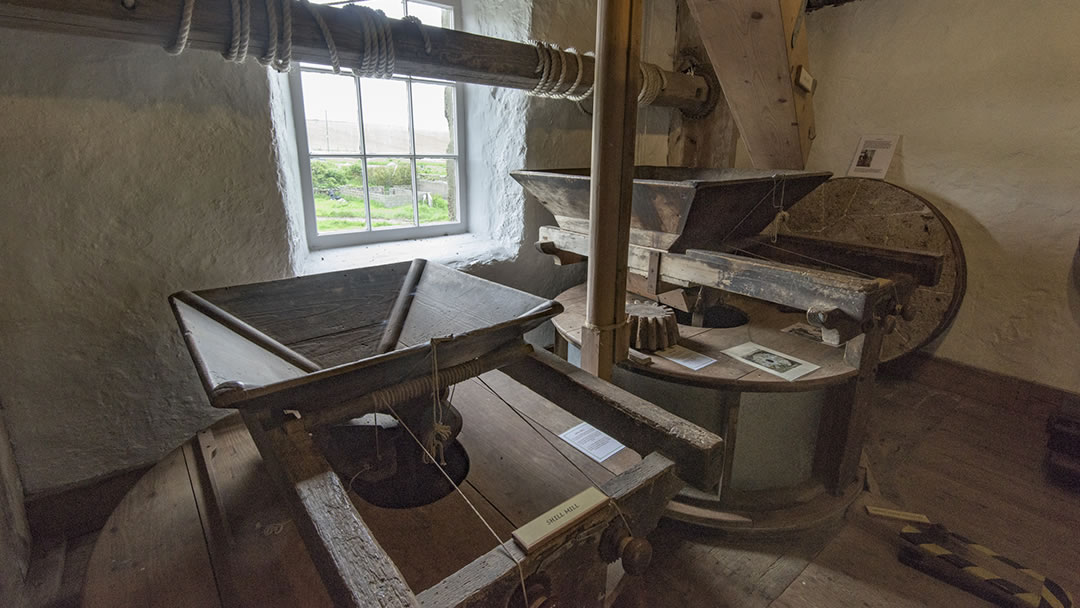 Then the grain was passed through the millstones a final time. Coarse (Pinhead) oatmeal was ground, ideal for oatcakes and fine flour was ground, ideal for beremeal bannocks.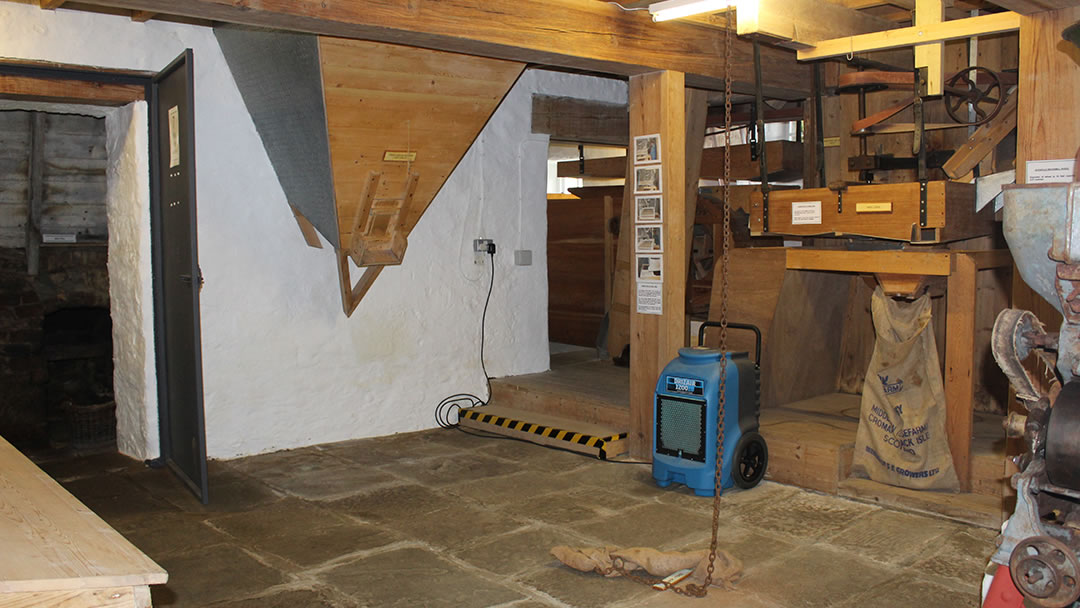 8. Being a miller was a dangerous job
The dust produced by milling was a hazard to health. Miller Laurence Leslie held the job intermittently between 1899 to 1941, taking years off during that time due to ill health. Andrew Arcus was the miller from 1930 to 1932, until he caught his hand in the cogs.
The job was also not very well paid. Millers often worked at the mill in winter and in the summer became fishermen to make ends meet.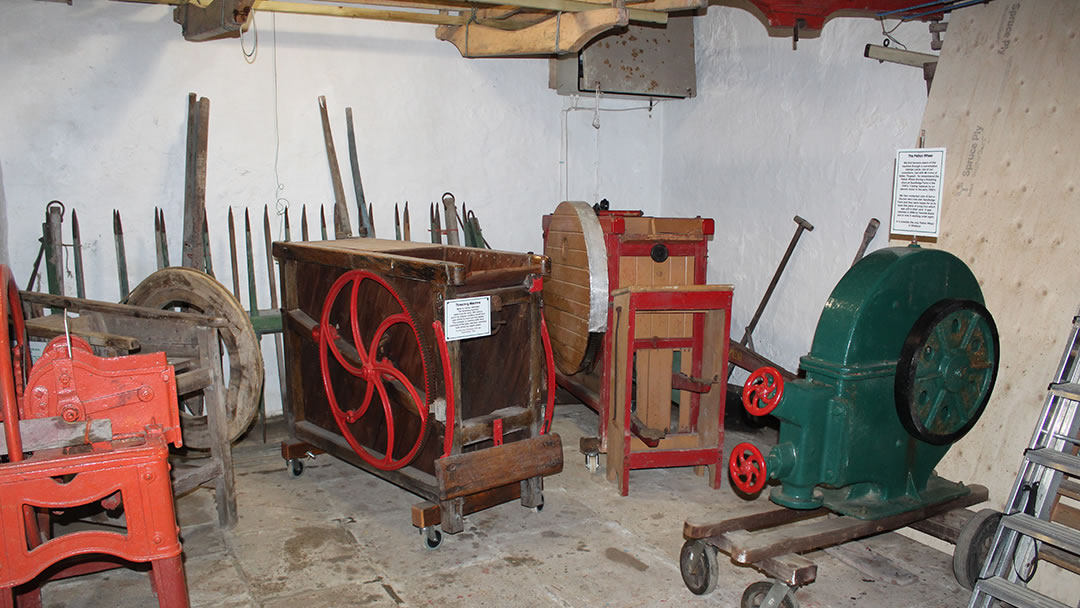 9. Quendale Water Mill was the last of the overshot watermills to close in Shetland
The mill was in seasonal use until 1948. Some of the machinery was still used afterwards. Threshing stopped in the mid 1960s but Quendale Water Mill was still used to bruise oats in 1972. By the 1980s though, the mill was no longer in use.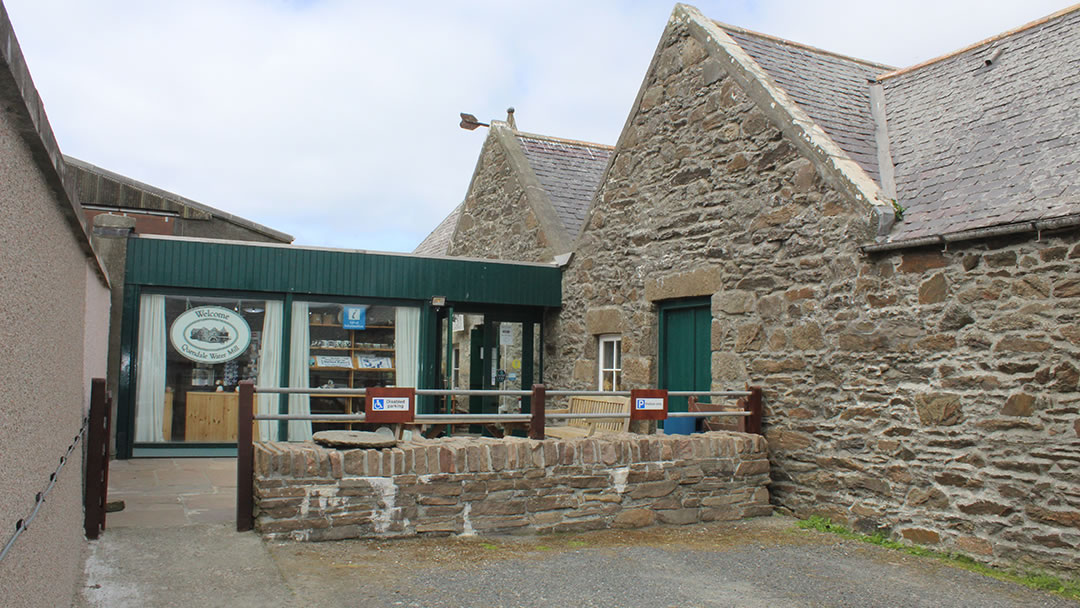 10. In the 1990s, Quendale Water Mill and its dam were renovated to become a popular 3 Star Visitor Attraction.
There are guided tours, a craft shop in which hot and cold drinks and snacks are available, and displays of local history and island heritage. These include photographs, old farming implements and machinery (horse-drawn field machinery, static barn engines, tushkars, thrashing machines, and a wide range of hand tools).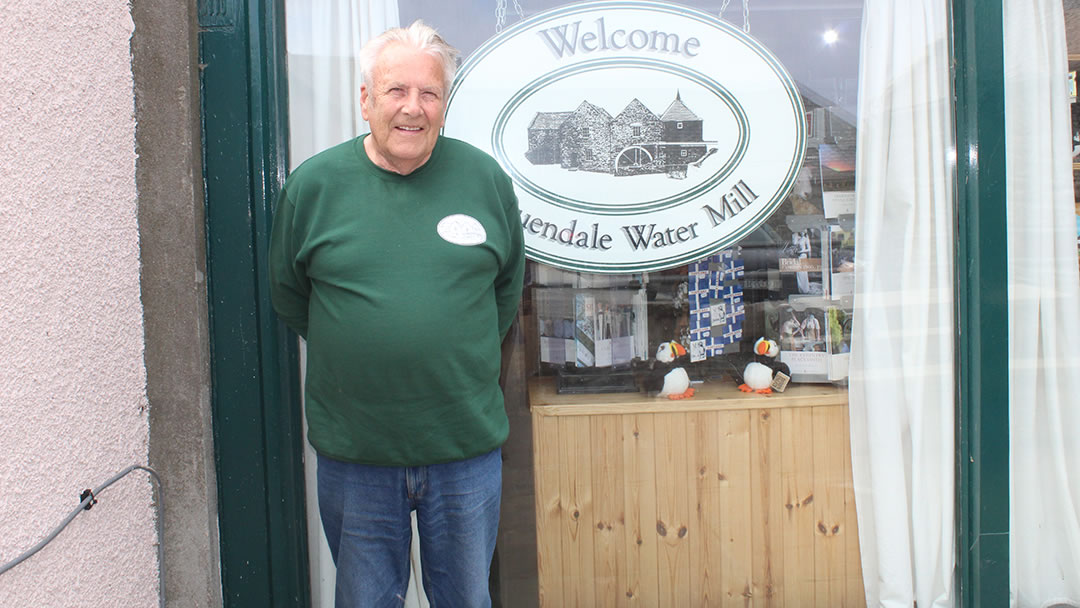 A visit to Quendale Water Mill is quite thought-provoking. It offers a glimpse into the past when life was harder and when crofters in Shetland had to preserve food for their families and livestock in preparation for the lean days of winter.
The custodians are very friendly and knowledgeable and we would recommend a visit to Quendale Water Mill without hesitation!

By
Magnus Dixon
Orkney and Shetland enthusiast, family man, loves walks, likes animals, terrible at sports, dire taste in music, adores audiobooks and films, eats a little too much for his own good.
Pin it!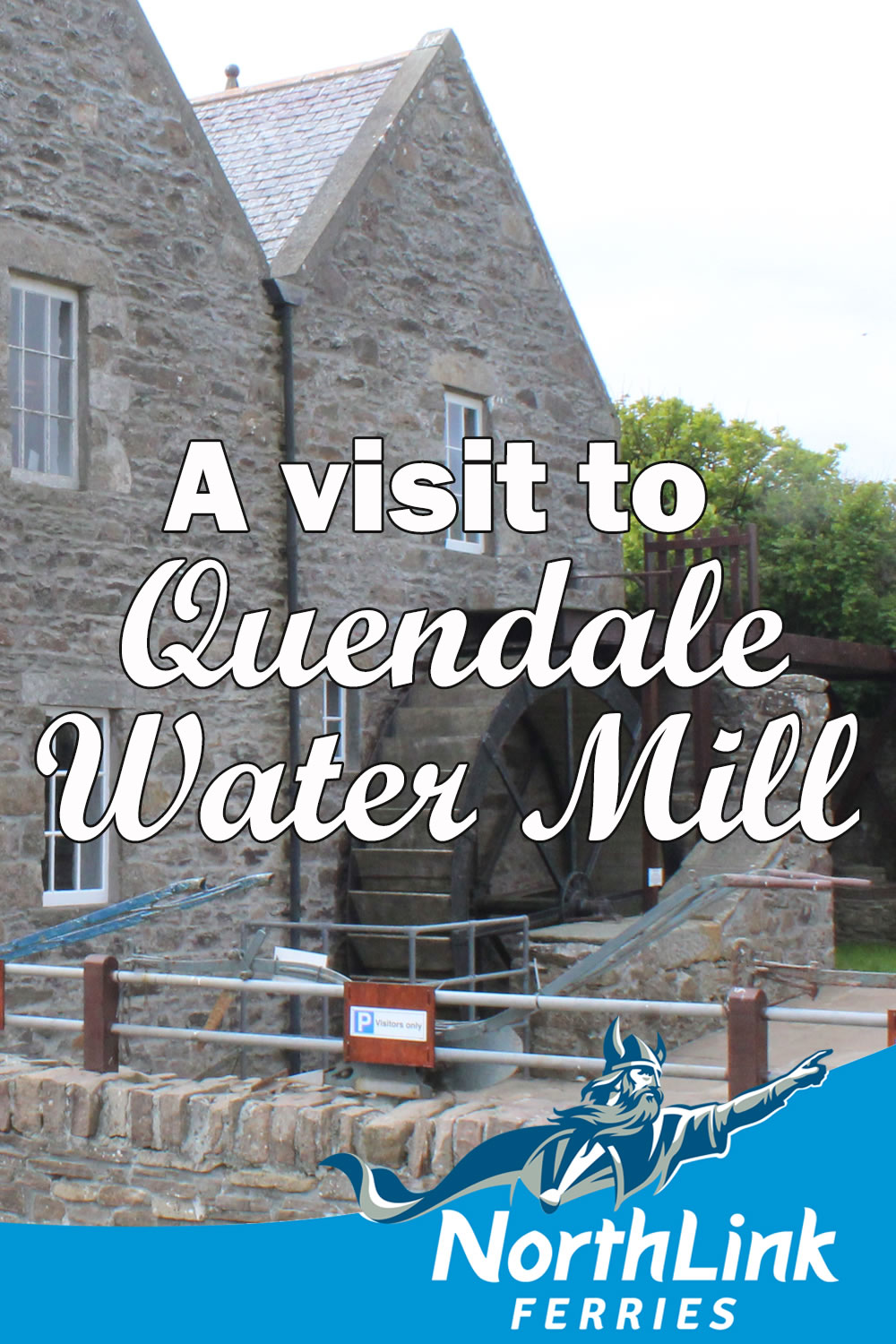 Header image: Quendale Mill in Shetland photo © Copyright Magnus Dixon