For those interested in finding their Shetland ancestors, then the Shetland Family History Society hold a wealth of information about Shetland family names from the past.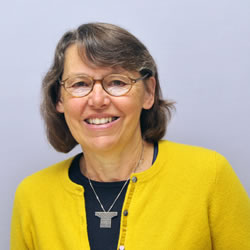 The society is run by a group of hard-working volunteers and operates from their office in Lerwick. NorthLink spoke to Susan Cooper, the Chair of the Shetland Family History Society, who told us more about the organisation and offered some advice for researching your own genealogy.
Q. Could you tell us a little bit about the Shetland Family History Society? How and when did it begin?
A. The Shetland Family History Society was started in 1991 by a group of likeminded people. I wasn't involved myself back then. It was at a time when lots of family history societies were starting to form. First of all they met in small groups and then in 1996 they moved into the offices we have now. So you can find us currently at: Shetland Family History Society, Shetland Amenity Trust Building, Garthspool, Lerwick, ZE1 0NY. Our doors are always open to visitors.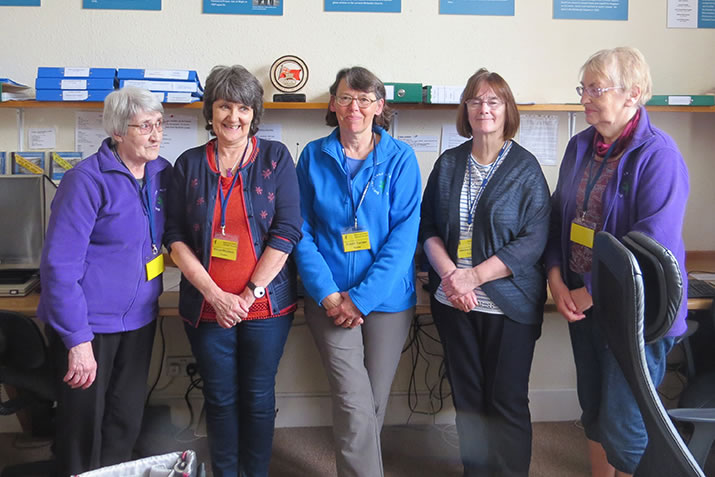 Q. When did you first become interested in family history and genealogy?
A. I can't really remember an exact time I became interested in family history but I know that I really loved history at school. I also had a grandfather who told many stories and I loved listening to those stories. His mantra was; 'I won't always be here, so you have to ask me everything I know now.' Of course there are many things now that I wish I had asked him.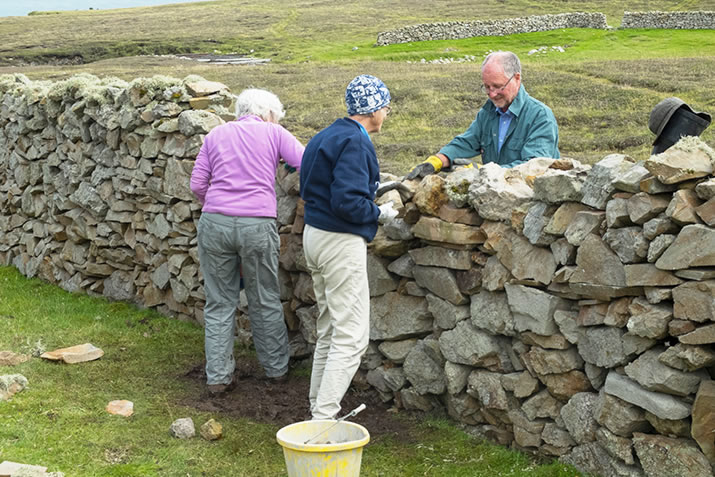 Q. What do you enjoy most about working for the Shetland Family History Society?
A. What I really enjoy most is making contact with people and talking to them. You get to meet a lot of very interesting people and everybody has got an fascinating story to tell! When they find their family, or when the search hasn't gone the way they thought it might; that's when the work really becomes enjoyable.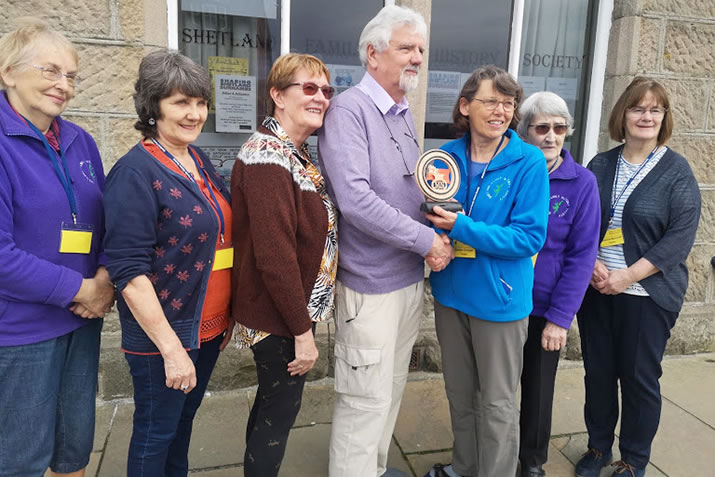 Q. How would a visitor go about getting in touch with the Shetland Family History Society?
A. Our office (Shetland Family History Society, Shetland Amenity Trust Building, Garthspool, Lerwick, ZE1 0NY) is open in the afternoon from 14:00 to 16:00 on weekdays and at other times by appointment. We are staffed completely by volunteers. There are no paid employees within the society.
During our office opening times, people can just walk in. We often get visitors emailing in advance to say that they will be visiting us soon. This is nice because it allows us to do a little bit of work ahead of their arrival so we can find any family that they might have.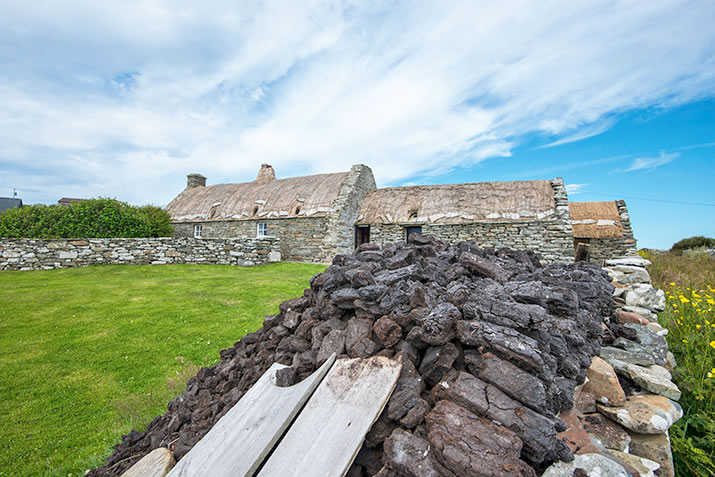 When visitors arrive we will ask them for the names and dates of the relatives they known about. Then we search our huge database of Shetlanders. We also have books and files to refer too, and often we can find a snippet of information that perhaps they didn't know.
Occasionally, it may be the case that we don't have information on somebody and the visitor may go away and find some things out themselves through other means. Often they'll come back and give us this information and we will build it into our database. This is then there for the next person who comes along.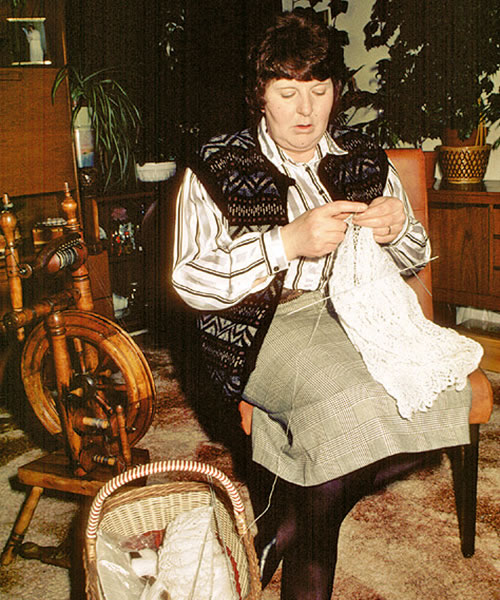 One of the things that is terrific about Shetland, and I imagine it's the same in Orkney, is that many of the families that visitors are researching may still have family left in Shetland. Quite frequently we can say, "Would you like to be put in touch with a cousin?" and, if we happen to know them, we can ring that cousin and say "We've got someone here from Australia or Canada and they'd really like to meet you." They might be second or third cousins and I think visitors to Shetland really like that aspect of it.
One minute they are arriving here to find out about their family and the next minute they could be having a cup of tea with a not-previously-known-about-cousin!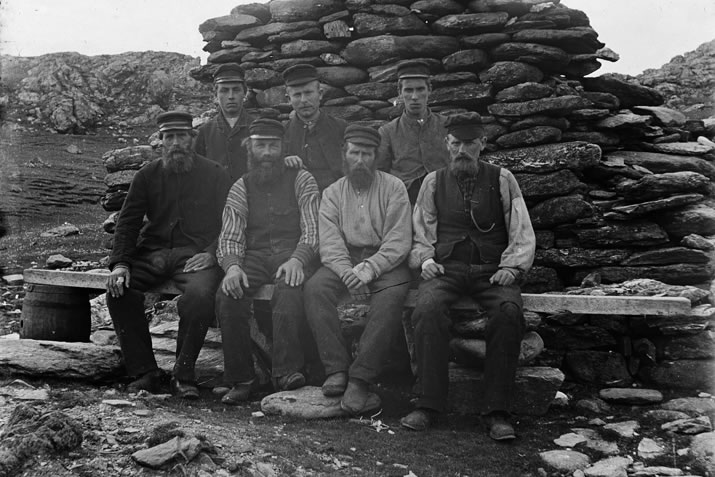 Q. Ancestry DNA testing kits have recently become very popular. What are your thoughts on them?
A. Personally, I think they are a useful tool. I've had mine done myself and found it really helpful in tracking down some cousins.
However I do think people have to take part in it with caution. Before you sign up, make sure you use a reputable company and tick the boxes of confidentiality that you feel happy with. Having said that; when researching family history, you aren't going to get very far if you don't let information about yourself out into the world. I would always add that note of caution; you have to go into it with an open mind as it's possible that you might find out pieces of information that you were not expecting.
To date we have not explored DNA testing at the Shetland Family History Society but it might be something for the future.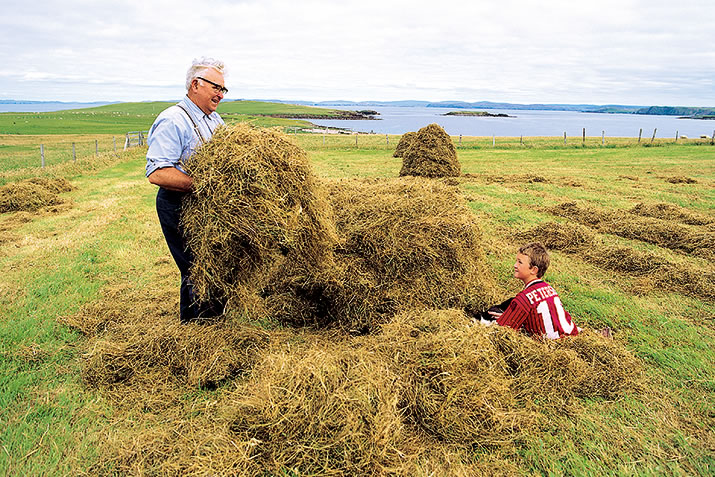 Q. Do you have any research tips for those when researching their family history?
A. First of all you should listen to what your family tell you. They may not be one hundred percent right but there's often more than a hint of truth in the stories that they tell.
I would also recommend making notes at every junction of your investigation. Then you can go back and check your notes, should you fail to remember where you found out about a particular piece of information.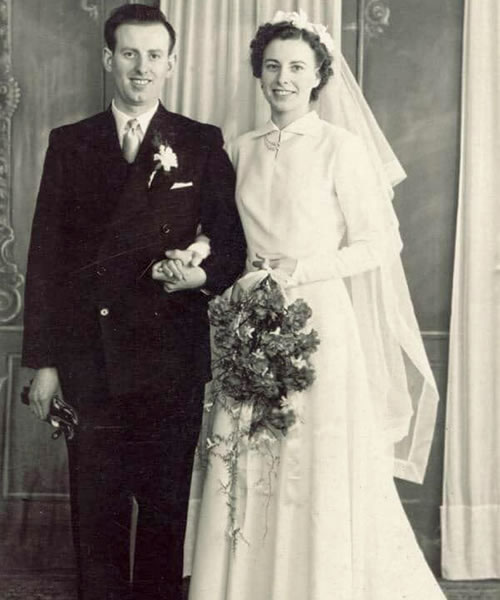 I would certainly order birth, death and marriage certificates from the relevant register or government department to check your facts; however keep in mind that details are sometimes incorrectly scribed into a certificate. For instance, a date may refer to someone's baptism rather than their birth or their funeral rather than their death. So you have to be aware of that with the dates that you find.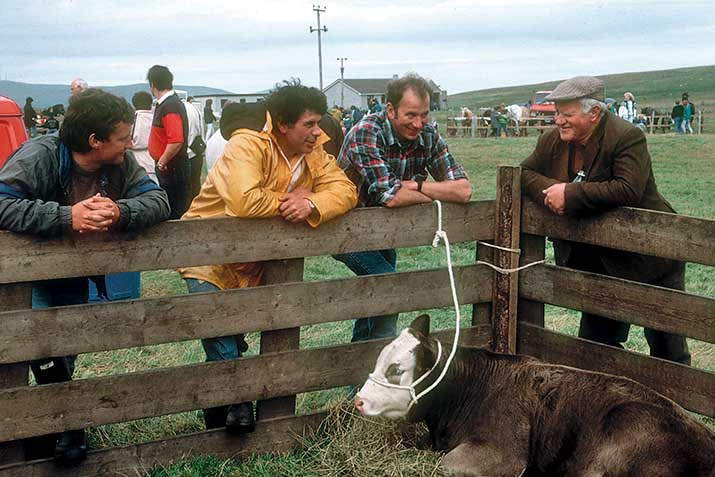 Q. How would someone start researching their ancestors?
A. To start with, I would recommend speaking with the older members of your family such as parents and grandparents or aunts or great aunts etc. Ask for birth, death or marriage certificates as they can often give you lots of information about who their parents were or even who was a witness at a marriage. This can be quite useful as it might reveal interesting information, if say, the witness at a marriage revealed somebody's sister. You can work sideways as well as up and down.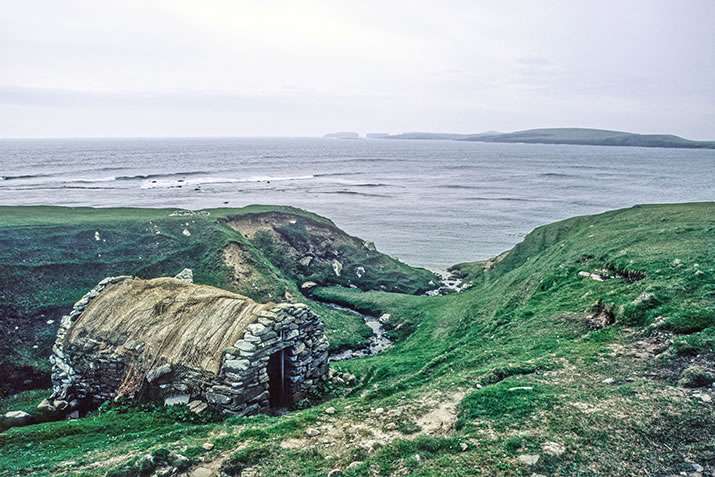 However it's important, when looking into a relative, you don't claim them to your family tree until you've got at least two reliable written sources that it is the right person. So it's best to check their birth, death or marriage certificates and if you could get something else as well, like a name on a census, then you can be that much surer that it's actually your ancestor and not just somebody with a similar name.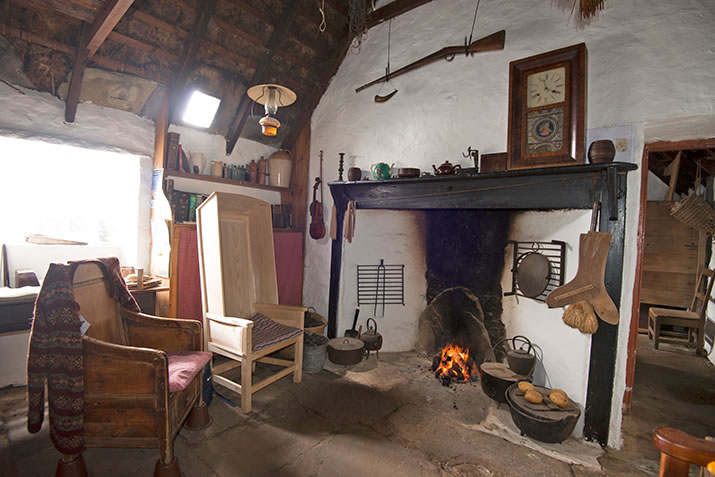 I would recommend starting with your grandparents and then build up your own family starting with what you know and then working towards what you would like to find out.
There are also different programmes on the internet and these can help you piece together your family tree.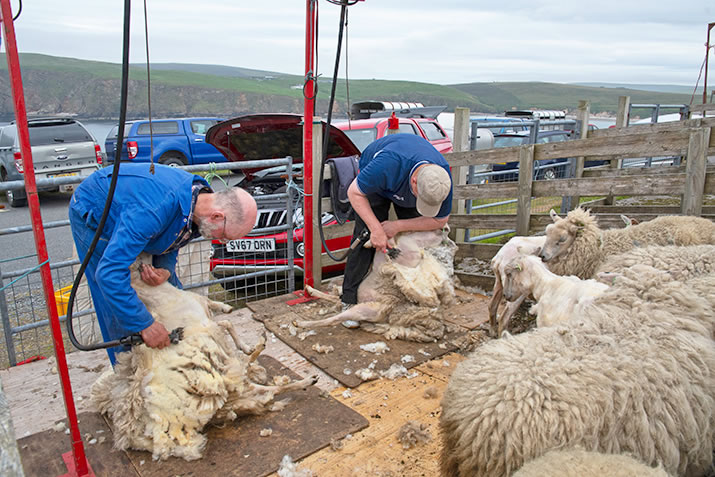 Q. How do people become members of the Shetland Family History Society?
A. You can join through our website at https://www.shetland-fhs.org.uk or come along to our office at Shetland Amenity Trust, Garthspool, Lerwick.
We have a £15 subscription for ordinary members, a family subscription for £20 and a £12 a year subscription for senior citizens. Subscriptions are a little bit more expensive for overseas residents, but this is because we produce a quarterly magazine called Coontin Kin. This includes articles about the research, general hints, tips and news.
We post this out to our members all over the world. Canada, Australia and New Zealand are the most common locations as a result of the movement of Shetlanders during the early turn of the century, the Victorian times, and the Clearances.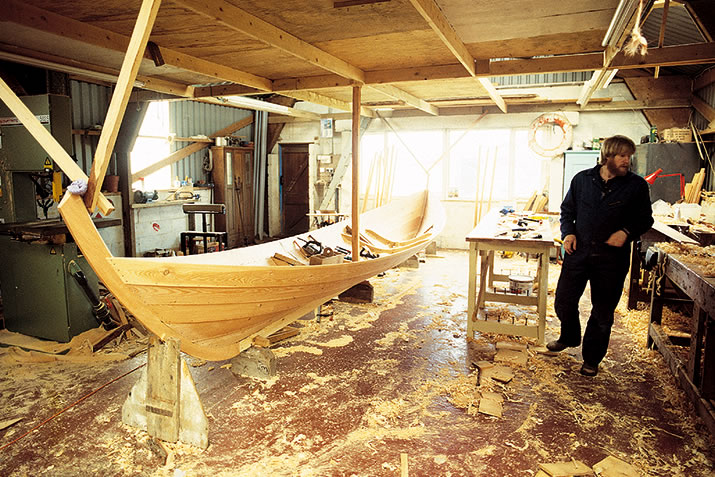 Q. Can you tell us more about membership of the Shetland Family History Society?
A. We have about 900 members worldwide and there are 10 trustees that run the society and 22 volunteers that keep the office open during the afternoons. We would welcome any people living in Shetland to join our volunteers in the office.
The membership costs cover the administration of the Shetland Family History Society and the printing and production of our four journals a year. It also includes an unlimited amount of research; people send us their queries and we look into that and get back to them, usually by e-mail.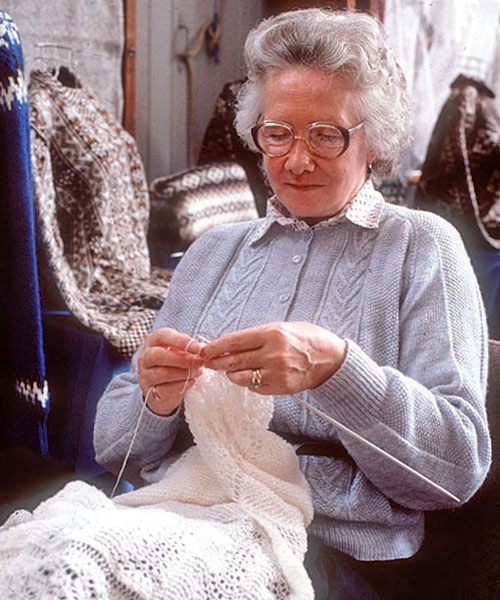 Q. What's next for the Shetland Family History Society?
A. We're all excited about recently moving into our new premises, which will offer us warm and dry facilities to continue our work.
For those members who live abroad, we are also looking at a membership based around the internet. This would make more research topics available to them via the Shetland Family History Society website; ideal for those who can't get to Shetland.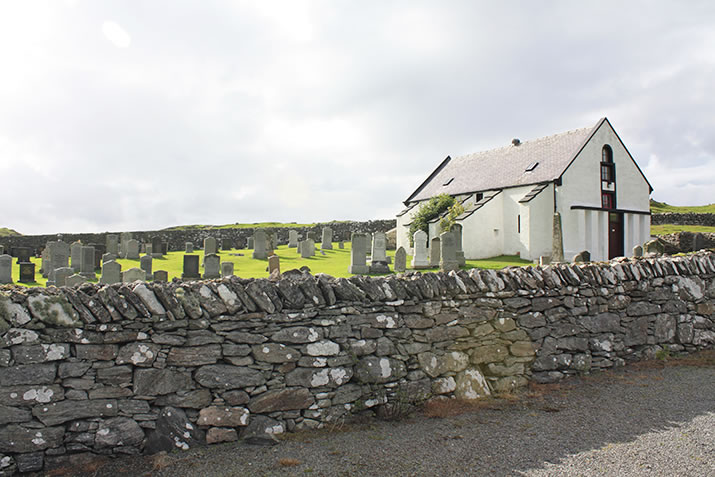 A very big project we have on-going at the moment is photographing every gravestone in Shetland. We hope to have this available for our members eventually through our website.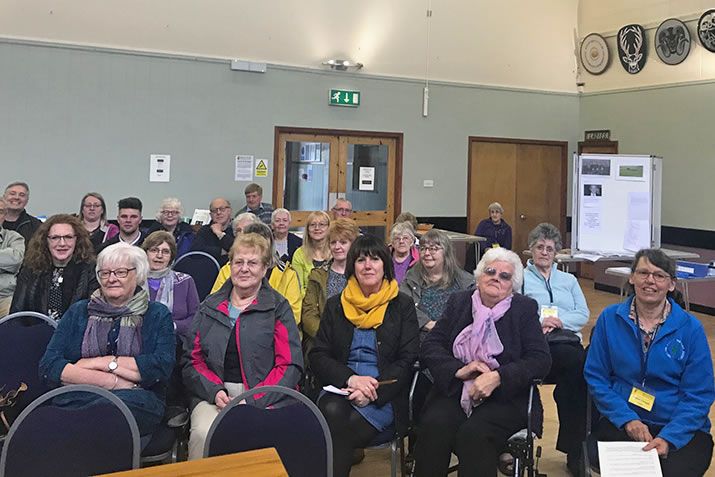 Every year we have a weekend event called 'Sharing Shetland Surnames' where we pick a particular Shetland name and look into it in great detail. People come along to the exhibition and it may be the case that they are members of that family.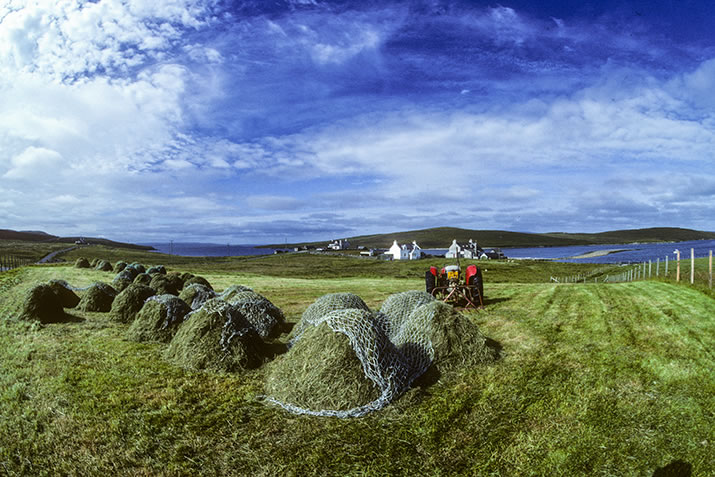 This year we chose the name Arthur and Arthurson and we found out lots about that family. We found people connected to that family like a previous Prime Minister of New Zealand; Helen Clark. She's part of the Arthurson family while not able to come to Shetland for the event this time, she has been to Shetland before. In the past we've looked at surnames such as Robertson and Robinson and before that we did Goudie. This April, members will be hosting workshops and a lecture on our 'Sharing Shetland Surnames' project at the Alexander Palace in London.
There's always something going on! We hope to see you or get in touch if you would like to join us.
To find out more about the Shetland Family History Society or to become a member, please visit https://www.shetland-fhs.org.uk/ or visit Shetland Family History Society, Shetland Amenity Trust Building, Garthspool, Lerwick, ZE1 0NY

By
Hannah Richards
A University graduate from New Zealand with strong ties to Orkney and the East Coast of Scotland. Hannah enjoys discovering new places and is looking forward to travelling around Europe. She has great appreciation for history, music and art.
Pin it!