Very often when travelling across Shetland you may spot a wooden box or a fridge decorated in an eye-catching way on the roadside. These are honesty boxes, and they are left unattended and stocked with fresh eggs, home-grown produce or delicious home-bakes. You'll see from the pictures below that Shetland has many talented bakers who create magic in their kitchens!
You'll see from the pictures below that Shetland has many talented bakers who create magic in their kitchens!
In order to purchase a product from an honesty box you simply take an item and leave cash behind.
Below you'll find some Shetland honesty boxes that are well worth a visit – why not add these as stops during your time exploring the beautiful Shetland islands?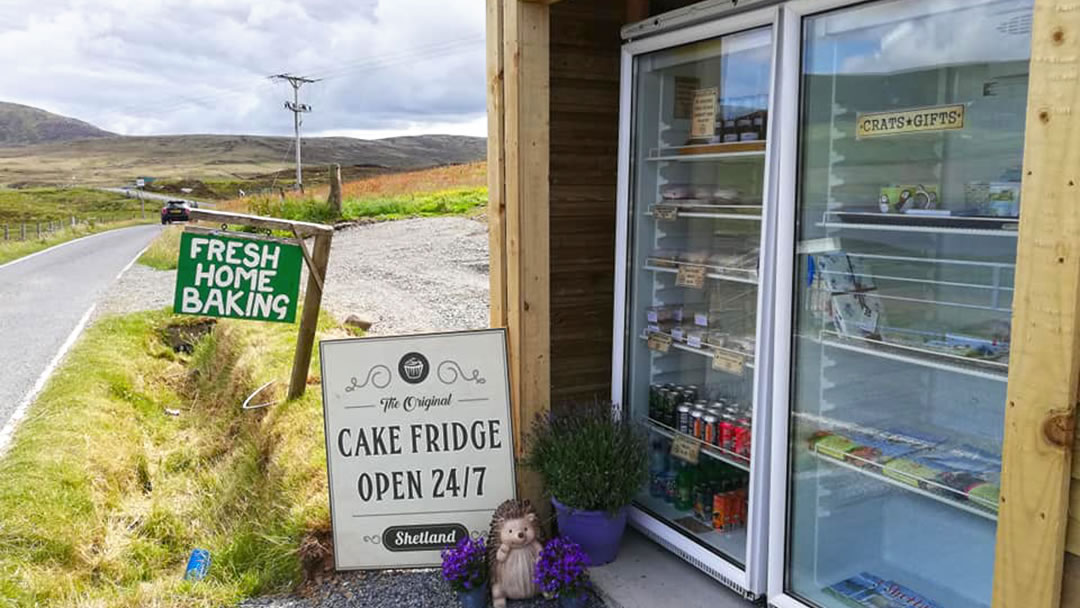 The Original Cake Fridge
The Original Cake Fridge, Shetlands Original and most famous Honesty Bakery Fridge is open 24 Hours a day, 7 days a week. The fridge is restocked daily with fresh cakes and bakes. In 2019 Lynn & The Cake Fridge Team opened a Tea Room, which is situated next door to the The Cake Fridge where you relax with a coffee and cake or try some of homemade soup and sandwiches. They are passionate about using local produce, which is emphasised in the menu.
Facebook: https://www.facebook.com/theoriginalcakefridgeandtearoom/
Directions: Roadside, East Burrafirth, Bixter, Shetland, ZE2 9NE
The Original Cake Fridge is easy to find on the Voe to Aith Road, very near the popular Burn of Lunklet Waterfall. It is located right on the roadside with ample space for parking.
What's available: Multiple fridges stocked daily with handmade cakes and bakes. There is also a savoury and dessert fridge, a craft and gift area, alongside local seasonal produce and preserves.
Opening hours: Open 24/7 all year round. The Original Cake Fridge works on a cash only honesty system. Currently takeaway soup and hot drinks are available from 11.00 to 16.00 on Friday, Saturday and Sunday from the tearoom next door.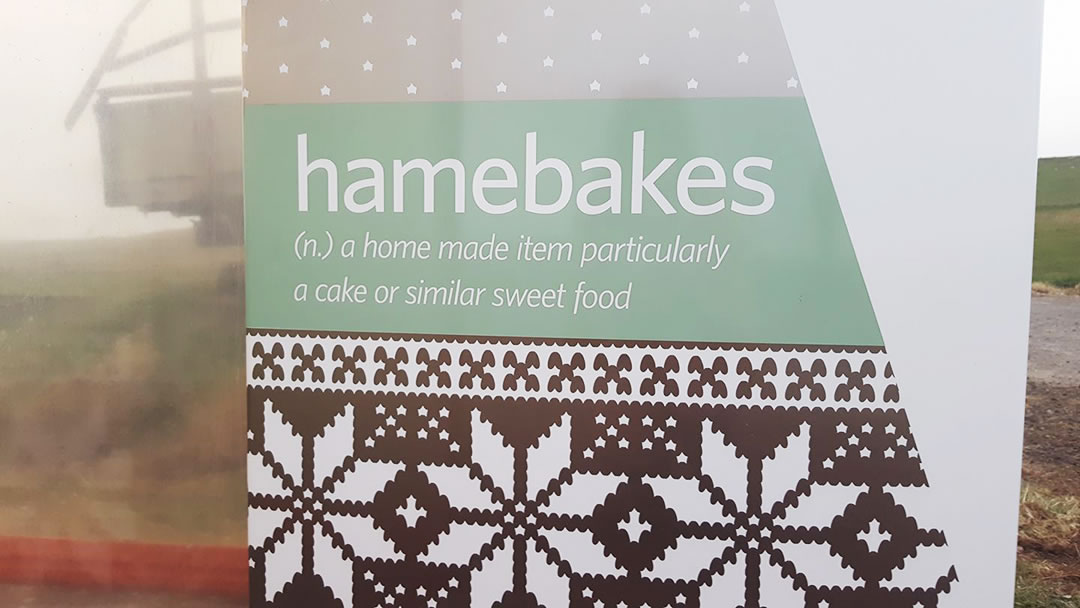 Sand Honesty Box
The Sand Honesty Box is a fridge located in Sand, which is on the west side of Shetland. Here you'll find fresh home baking including traybakes, cupcakes and biscuits by a Sand lass Loui-Bo Scott, and fresh, free-range hens eggs.
Website: https://sandhonestybox.wixsite.com/sandhonestybox
Facebook: https://www.facebook.com/sandhonestybox/
Instagram: https://www.instagram.com/sand_honesty_box
Directions: Sand, Bixter, Shetland, ZE2 9NQ
Turn off at Sand junction, keep left for approximately 1 mile, and turn off at the bus shelter. This is a 35 minute drive from Lerwick and The Sand Honesty Box is right next to the bus shelter.
What's available: A variety of fresh homebakes (cupcakes, traybakes, loafs and crumbles), along with free-range hen eggs.
Opening hours: Restocked on Sunday mornings (during summer)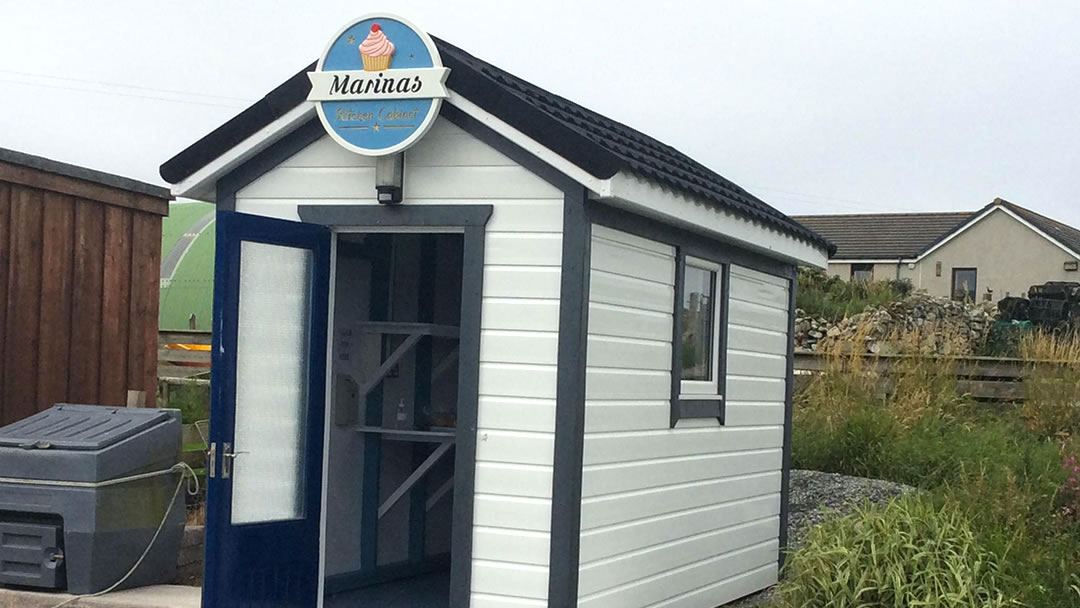 Marinas Kitchen Cabinet
Marina's Kitchen Cabinet is regularly stocked with freshly baked goods, this is one foodie stop you do not want to miss! Just take what you want and leave your money in the honesty box.
Facebook: https://www.facebook.com/MarinasKitchenCabinet/
Directions: Lochside, Papil, Burra, Shetland, ZE2 9UY
Situated in Papil, at the south end of Burra Isle – easily found using the Google map on the Facebook page. Drive through Papil and just past the loch is a road to the right. The cabinet is at the first house in the road. If you drive past the old thatched-roofed cottage (home of the Burra History Group) you've gone too far.
What's available: Homebakes such as millionaire shortbread, lemon drizzle, traybakes – treats are varied each week. Also on Sundays there are Sunday puddings, cheesecakes, meringues, gateau and freshly-made traditional bannocks.
Opening hours: Friday, Saturday and Sunday from September over the winter. Opening times vary so please check the Facebook page.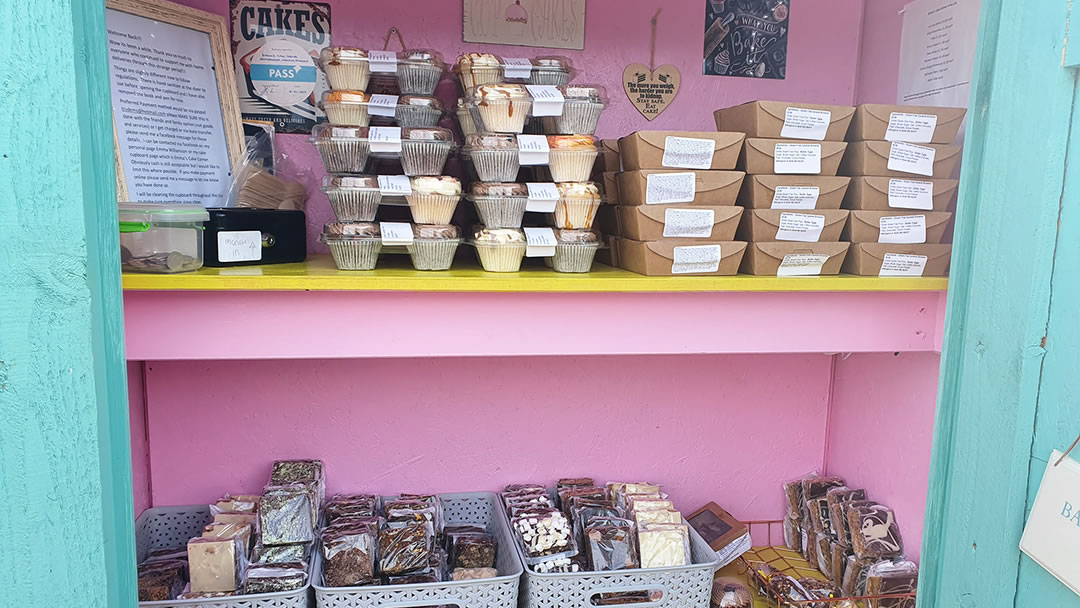 Emma's Cake Corner
Emma Williamson's honesty cake cupboard is situated on Hoswick, Sandwick and is regularly full of loads and loads of fresh yummy treats to choose from. Why not pay a visit to the Hoswick burn, Hoswick Visitor's Centre or Hoswick beach and stop by? Gluten-free options are often available.
Facebook: https://www.facebook.com/groups/1862087813844049/
Directions: Hoswick, Sandwick, Shetland, ZE2 9HL
Turn off the main road into Sandwick. Hoswick is a small village within Sandwick. Follow the road into Hoswick over the small bridge and around the corner to the left past the knitwear factory and the Hoswick Visitors Centre. After the Hoswick Visitor's Centre, immediately take a right then a left and you'll find Emma's Cake Corner.
What's available: A large selection of cupcakes, cake pops, traybakes, brownies, drinks and sweeties.
Opening hours: The cake cupboard is open 24/7.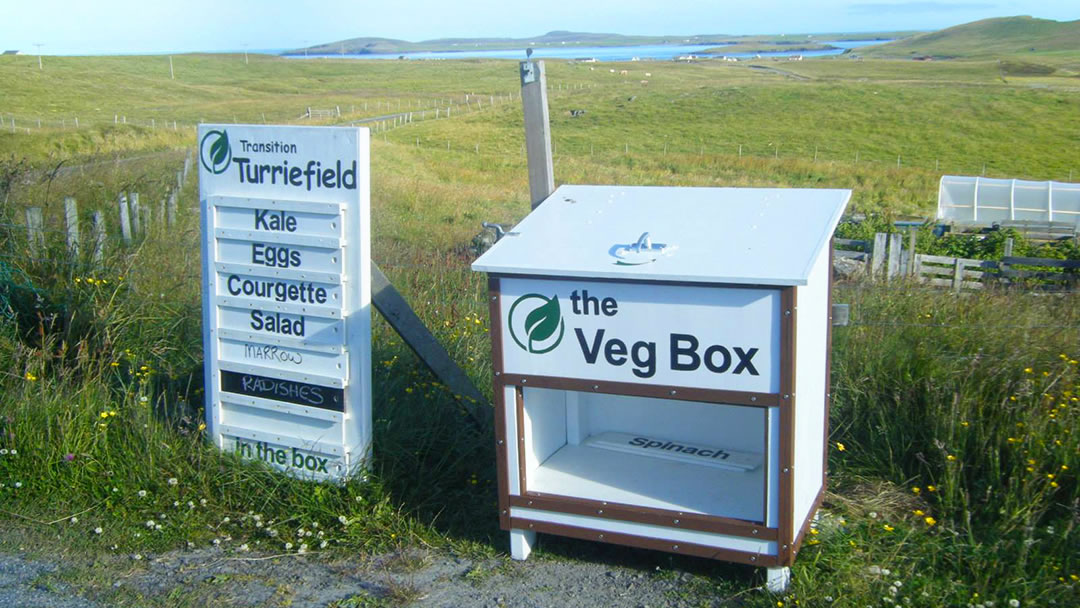 Transition Turriefield
Transition Turriefield have a farm gate honesty box in Sandness with a selection of fresh vegetables available seasonally throughout the year. Unfortunately visitors are unable to receive a tour of the croft under present circumstances and vegetables cannot be harvested on request.
Website: http://www.turriefieldveg.co.uk/
Facebook: https://www.facebook.com/turriefield/
Directions: Turriefield, Sandness, Shetland, ZE2 9PL
The first croft as you cross the cattle grid into Sandness. Sandness is well sign posted travelling out of Lerwick on the north road. The honesty box is at the gate.
What's available: Delicious freshly grown vegetables from Shetland. However produce may not always be available. The honesty box is not the main outlet for the business and is only stocked with anything spare on Fridays, primarily for the local community to access. Items tend to disappear quite quickly.

By
Victoria Dixon
Orkney and Shetland fanatic, likes to capture life through a lens, loves creating, eclectic taste in music, enjoys being a Mum; would secretly love to be a star of the West End!
Please note – there are other honesty boxes in Shetland which are not featured here. If you would like to add your honesty box to this list, please get in touch via the NorthLink Facebook page!
Pin it!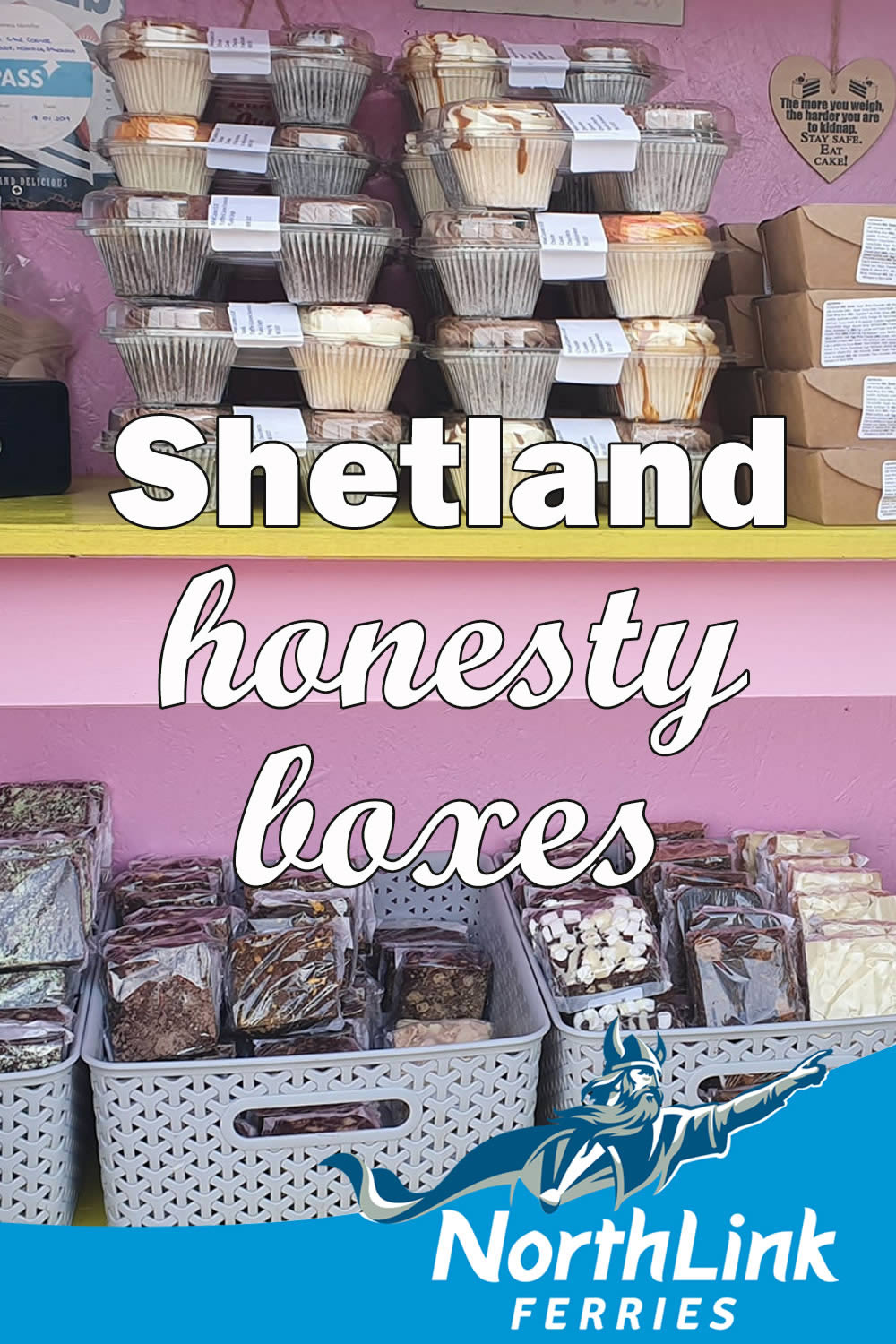 Header image: Shetland Honesty Boxes and fridges photo © Copyright Victoria Dixon