Celebrating the isles with Shetland Jewellery
Shetland Jewellery create beautiful and unique jewellery in their workshop in Weisdale. These are exquisitely-made and thoughtful pieces that reflect Shetland life and the beauty of the Shetland Islands themselves.
We are inspired by local wildlife, archaeology, some Celtic designs but really a lot of our inspiration comes from the landscapes and seascapes of Shetland.
NorthLink Ferries had a lovely time chatting to workshop manager Sophie Whitehead who told us more about what inspires the talented team who work there.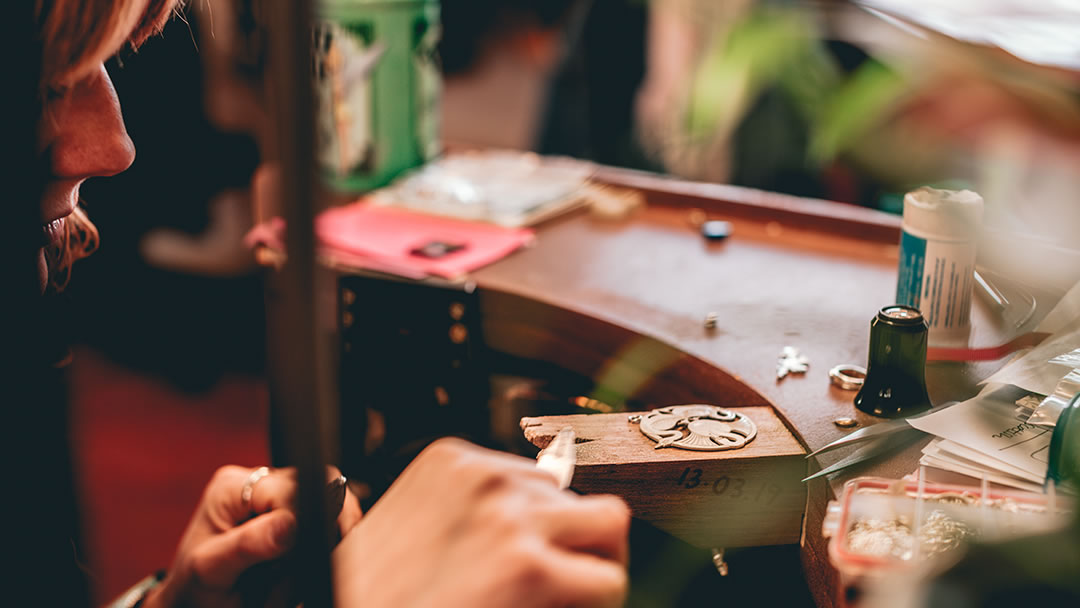 Q. Could you please tell us a little bit about Shetland jewellery and how it all began?
A. The company was founded in 1953 by Jack Rae and the company is now run by his son Kenneth Rae. It was started on Jack's kitchen table as a solo silver craft business. Over the years the business moved to various premises, but finally moved and settled here in Soundside, Weisdale, at the side of the loch, in 1971.
Over the years Shetland Jewellery has grown and two extensions have been added onto the side of the building! There are now ten members of staff in the workshop.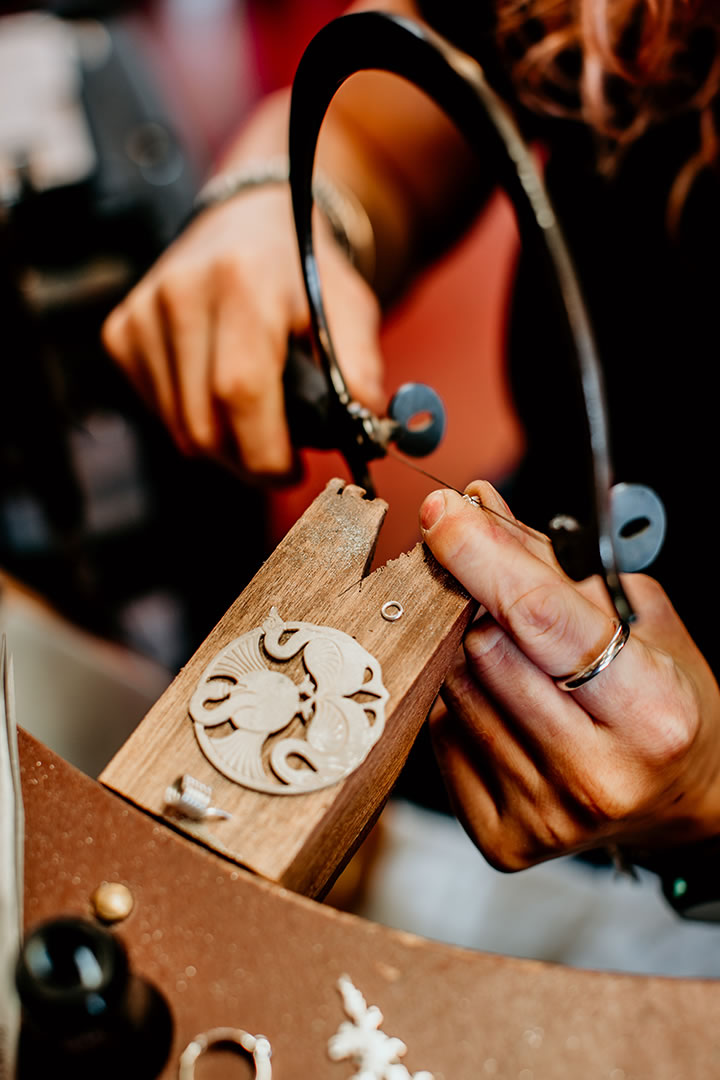 Q. How do you come up with the gorgeous Shetland designs?
A. A lot of our older designs are based on Norse mythology. We have Odin on his horse and a design that depicts the Three Nornes. These were three Norse goddesses that represent the past, present and the future. They could turn themselves into swans for ease of travel. That's a really well loved range and it's really pretty.
We are inspired by local wildlife, archaeology, some Celtic designs but really a lot of our inspiration comes from the landscapes and seascapes of Shetland.
We have the 'Mirrie Dancers' range which is the Shetland name for the Northern Lights; these can be seen often in our winter skies. This is one of our more recent ranges and it's really popular as it is so colourful. The colours are put in by hand which makes each piece completely unique. A customer can come in a select the one they like and it will be different to anyone else's.
The 'Peerie Smoorikins' range is very popular – this is the Shetland dialect for small kisses. We also have some replica pieces of the St Ninian's Isle treasure. This was a hoard of treasure found on St Ninian's Isle by a schoolboy in the 50's.
So really our designs are just Shetland inspired; keeping true to what we know.
Q. Can you tell us how a Shetland inspired idea turns into a stunning collection of jewellery?
A. With the Mirrie Dancers range, we had a work outing one day and had all had a little bit of wine and we decided that we should make a Northern Lights range. Once we settle on an idea we then think about how we are going to create it. We often have staff meetings and throw ideas about; what we think will sell, what will be popular.
Each jeweller then puts their own stamp on the range. The seascape range was designed by one of our lasses from the workshop, Yetti ; it's blue and chunky and contemporary looking. Then we've got the Freija range which is based on the goddess of love and war; it's quite delicate and fine. It was designed by Sarah in the workshop and I think it's quite representative of the jeweller who has put the work into creating it.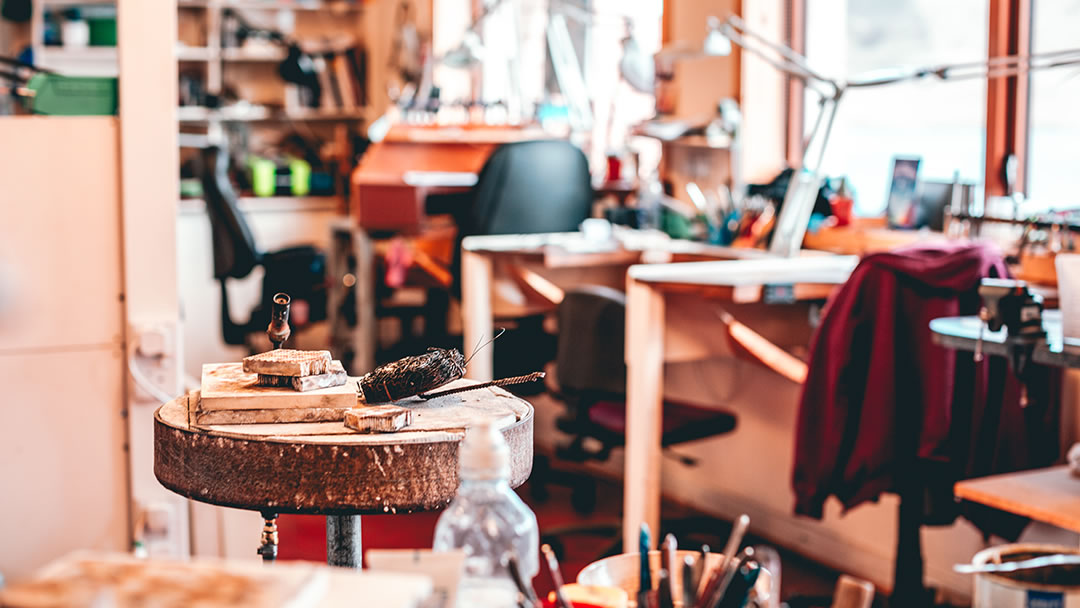 Q. What would you say your average day looked like?
A. We do our casting here so we work with the lost wax casting process. This means that we make a master pattern and then we have a rubber mould that we make a wax mould out of. Then we make an investment mould, into which we pour hot molten metal.
In the morning Bruce in the workshop comes in and he casts based on what orders have been placed, whether that be from the website, in our shop or from our various stockists in Shetland and throughout the UK.
Then the jewellers that come in then spend the day cleaning up the castings, so that involves filing, scraping and polishing each piece. We also need to add elements that make each piece function as a piece of jewellery, such as a cufflink fitting or an earring or brooch fitting. Once our jewellery is finished up in the workshop it is then put out to fulfil our orders or sell in the showroom.
Every jeweller gets to do the job from start to finish so they are not sat doing one thing all day; they get to have the satisfaction of finishing a piece.
Another aspect of our days at Shetland Jewellery is that we get a lot of bus tours visiting; these usually come from NorthLink or from a cruise liner. The tourists stop here and receive a tour of the workshop. They'll get a chance to speak to everyone in the workshop, and then they can go through to the showroom for a coffee and a look at the jewellery.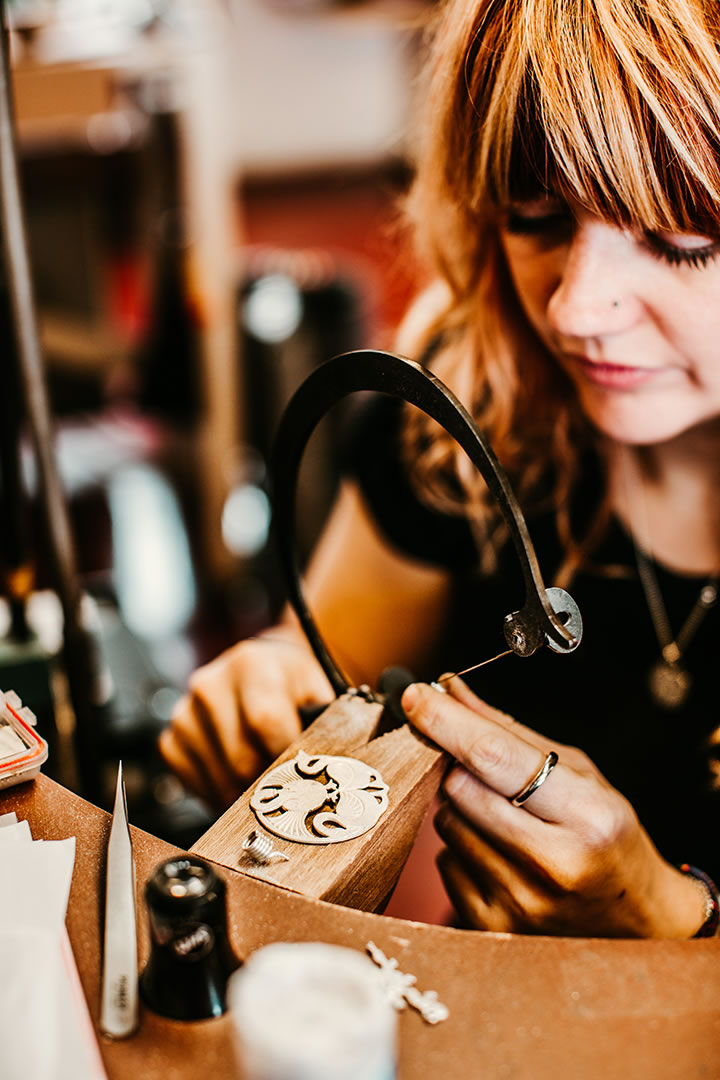 Q. What is it you enjoy most about your job?
A. We all get to do a bit of design in the workshop so everybody that's here is able to contribute to the pieces that we make every day.
It's also really nice to be out and about, in Shetland and elsewhere, and seeing people wearing jewellery that you've created. It's especially gratifying to see that that piece is loved and sometimes passed down through families. Wedding and engagement rings are a really special thing to create for a customer too. Those are the things I like most about my job.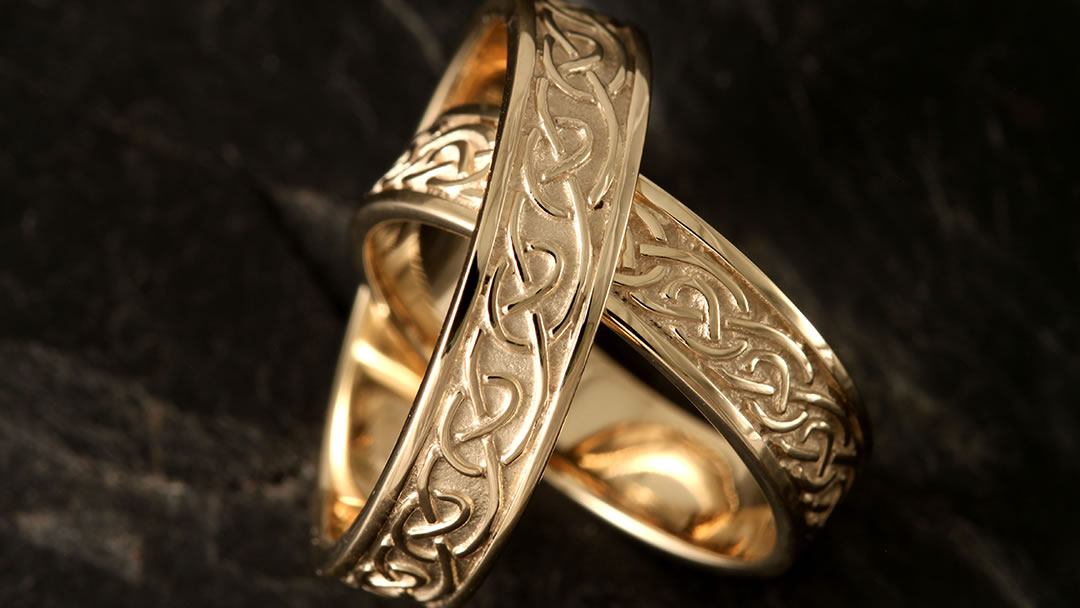 Q. For those looking to purchase high quality jewellery what must they look out for?
A. In the UK especially it's the hallmark, and this is a mark on the metal that indicates the metal is the quality it should be. It's also important to make sure that the jewellery is nicely polished and not plated. It should have a nice weight to it, rather than something that's cheaper and plated silver.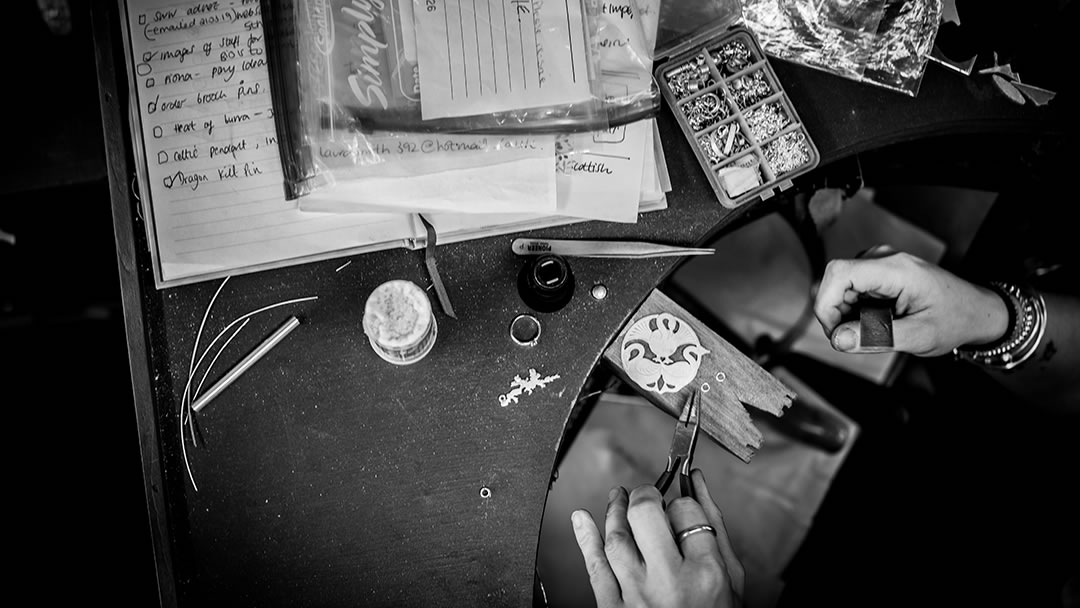 Q. What would you say would be the best way to care for your jewellery?
A. The best thing to do is to actually wear it. Jewellery gets nasty and tarnished if it's sat in a box but if its worn and loved it keeps it nice and shiny! Other things would be to avoid spraying it with perfume or getting fake tan, makeup or creams on it. Jewellery pieces can always come back to us for a bit of TLC if they need cleaning up.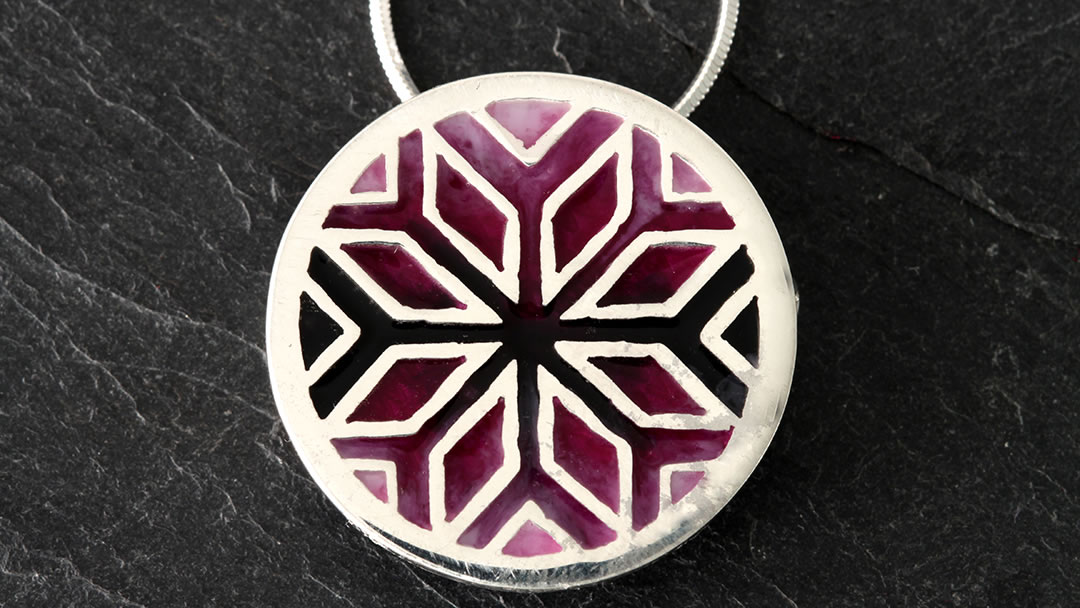 Q. To all those aspiring business owners what would be some advice you would like to give?
A. Stick to what you know. What works really well for us is all our designs are mainly Shetland based and we've not really tried to compete with a more modern and simplistic style. A lot of our designs are unique to us as a result.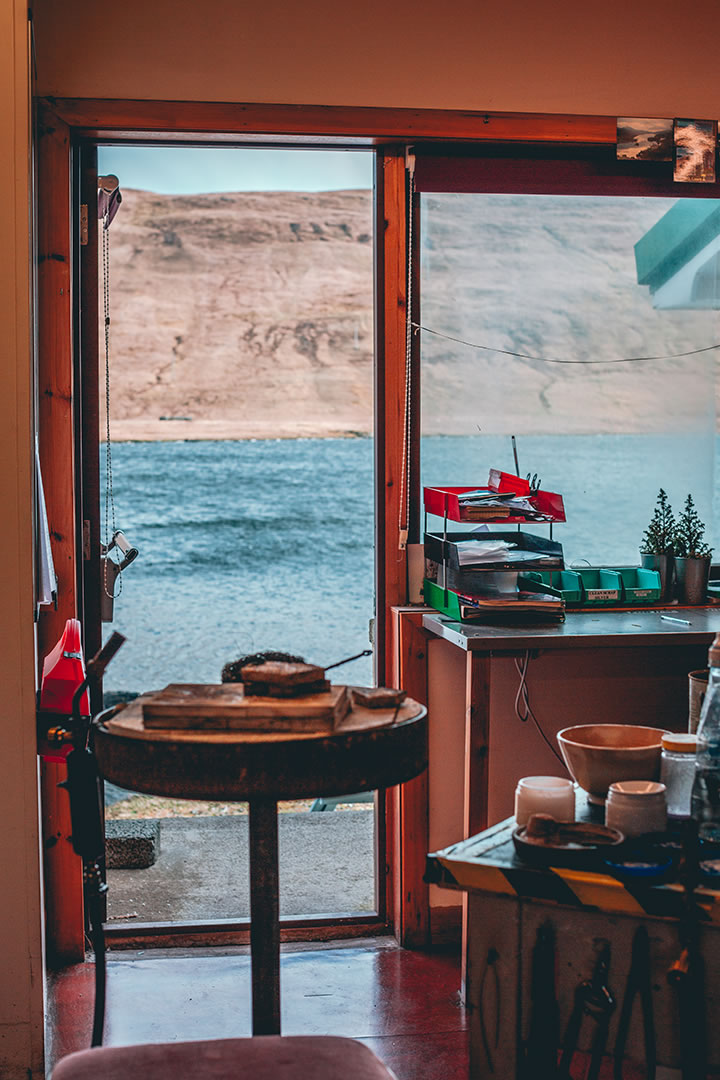 Q. What would you say is next for Shetland Jewellery?
A. We have just launched a stacking ring range which we are hoping to add to. You will be able to buy these jewellery pieces as a set or as an individual ring, and then build a set yourself.
These will be representative of Shetland; we've got a Galley from Up Helly Aa and a sheep and more; all of these different designs can be put together.
We'll just keep expanding on what we've got and what we know. We'll make sure that Shetland Jewellery keep on making items that people love to buy!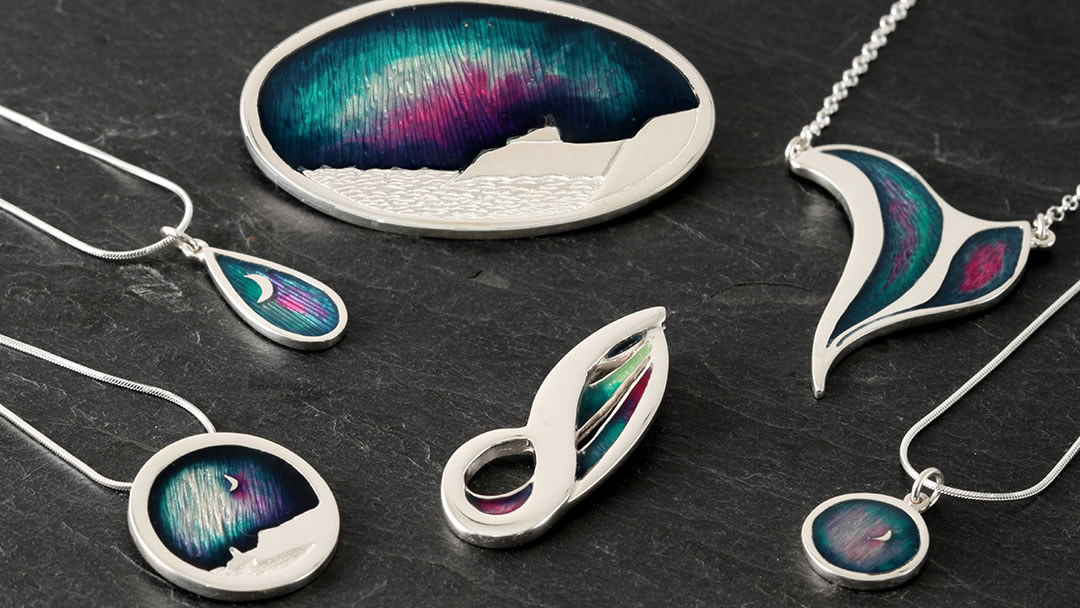 Shetland Jewellery can be purchased on board NorthLink ships, in the Shetland Jewellery showroom and in select shops throughout Shetland and Scotland. Shetland Jewellery can also be bought online at https://www.shetlandjewellery.co.uk/

By
Hannah Richards
A University graduate from New Zealand with strong ties to Orkney and the East Coast of Scotland. Hannah enjoys discovering new places and is looking forward to travelling around Europe. She has great appreciation for history, music and art.
Pin it!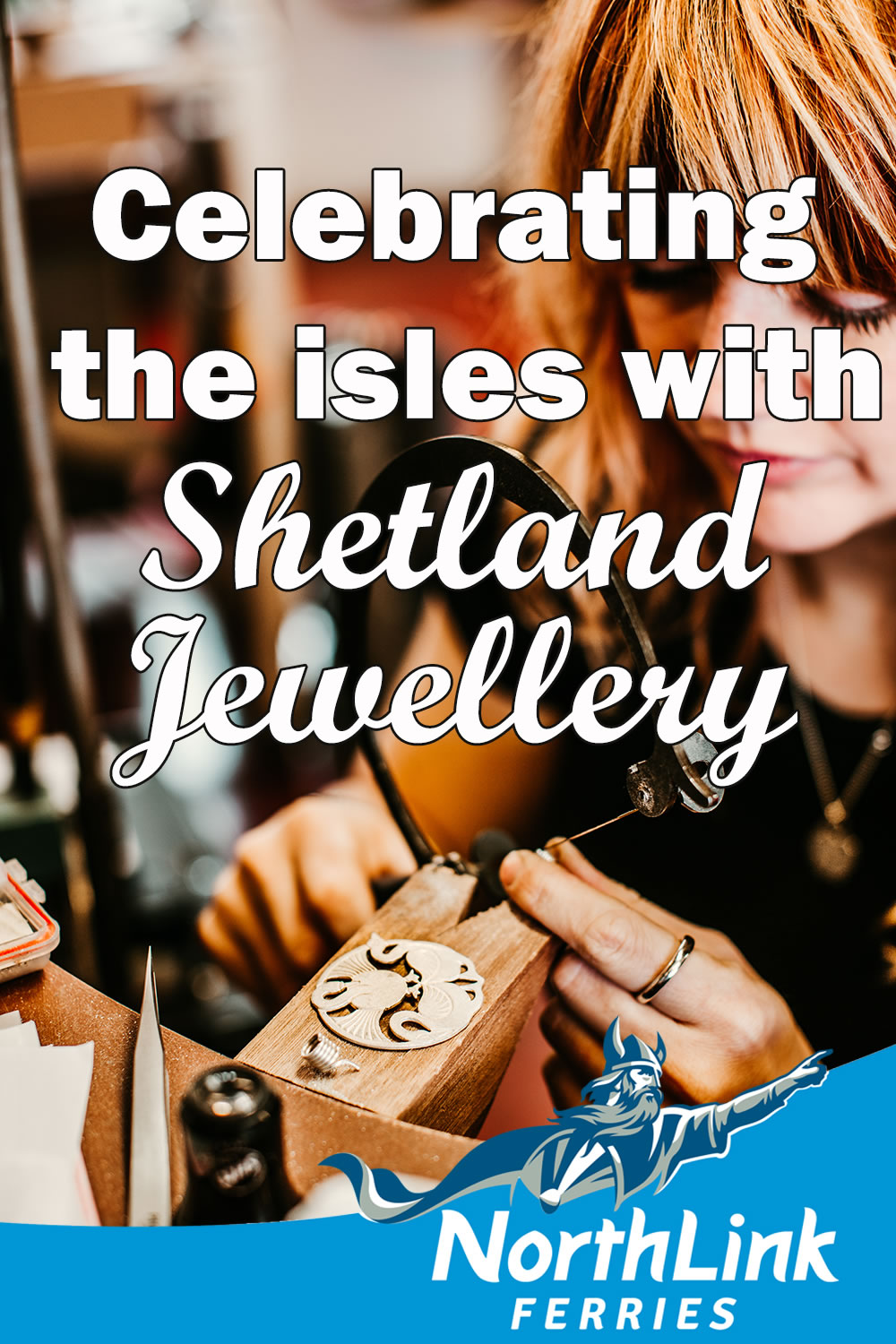 Header image: Work bench in the Shetland Jewellery workshop © Copyright Shetland Jewellery