Shetland's 11 top Instagram spots
We all do it, and we know we shouldn't. We arrive at a destination of dreams and think 'where can I get the best Instagram shot'? We start plotting the landscape into 'gramable squares and wondering which hashtags will get us the most exposure.
St Ninian's Isle can appear wild and windswept, moody and sombre or bright and cheerful depending on the season and the weather – no two shots will ever look the same.
I've spent the past three years snapping Shetland for Instagram, and this blog will outline a few of my top spots for Instagram shots.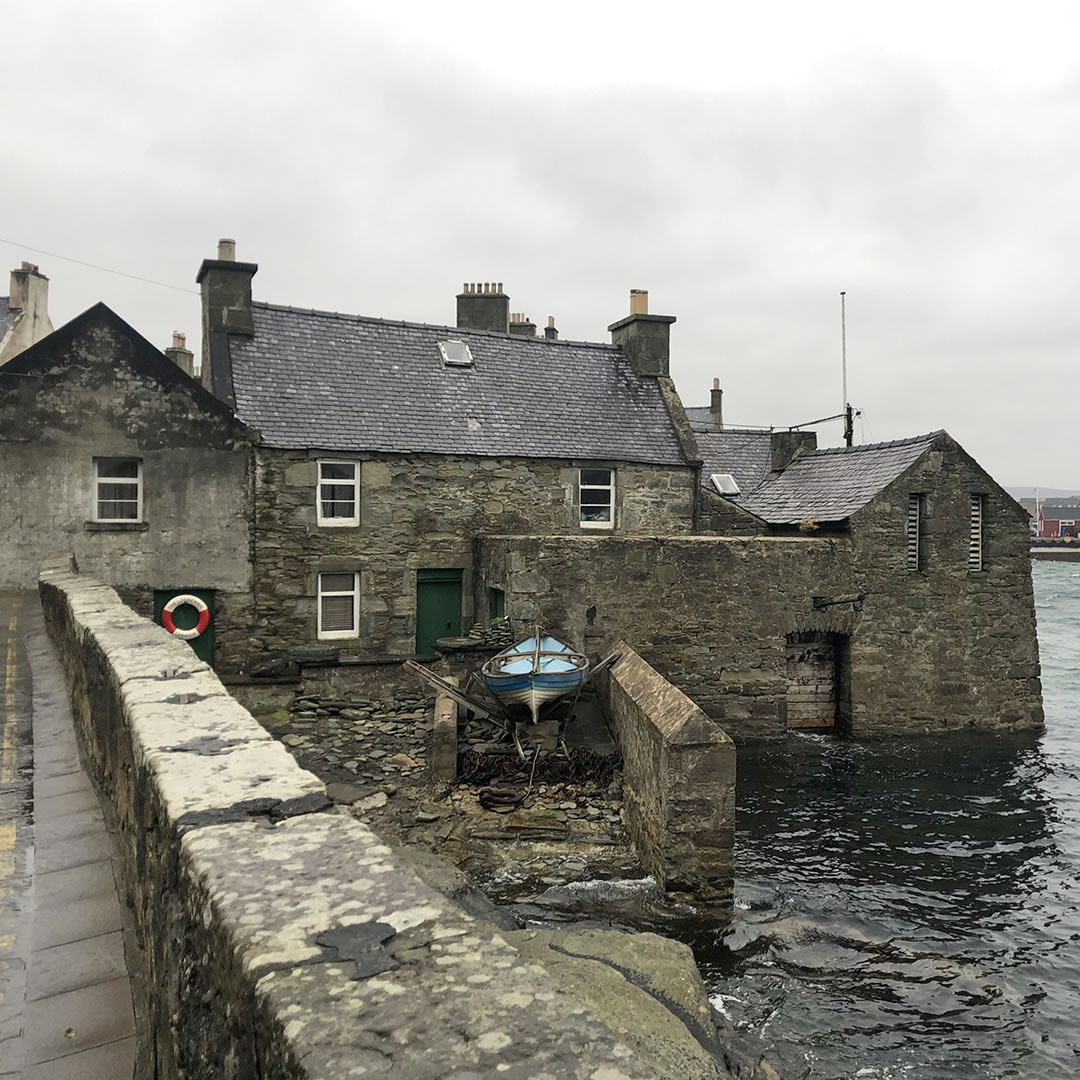 Lerwick's south Commercial Street
Okay, this may be obvious but, I challenge anyone to tell me that they have never taken a photo of the Lodberrie, home of fictional TV detective, Jimmy Perez. It is probably one of the most picturesque, most photographed houses in Shetland, the Lodberries that line South Commercial Street leave little doubt that Lerwick really is the Venice of the north!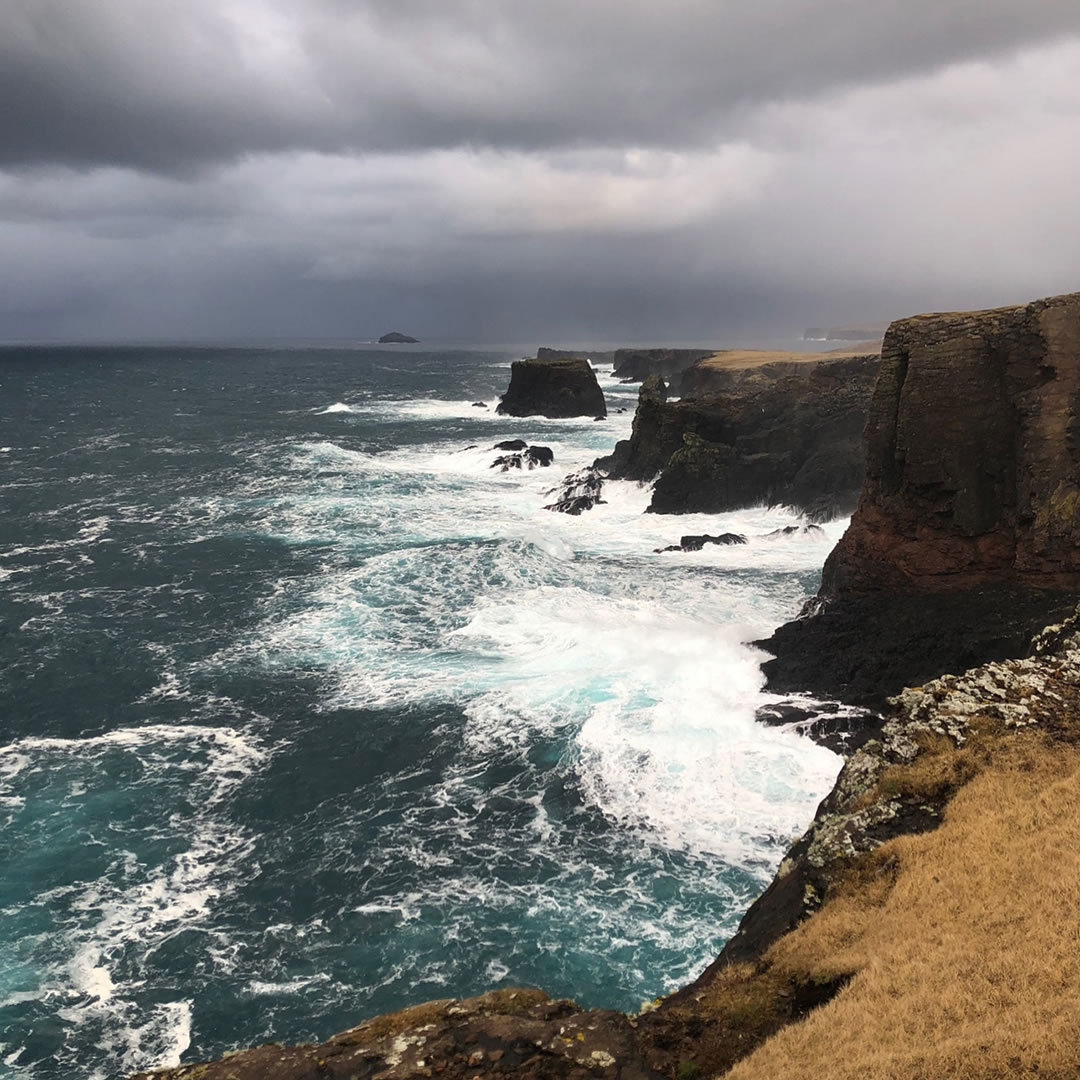 Eshaness
No visit to Shetland is complete without a trip to Eshaness, and as far as Instagrammable appeal go, this place has it in abundance. The sheer cliffs, dramatic seascapes and vast skies make it a photographers delight come rain or shine.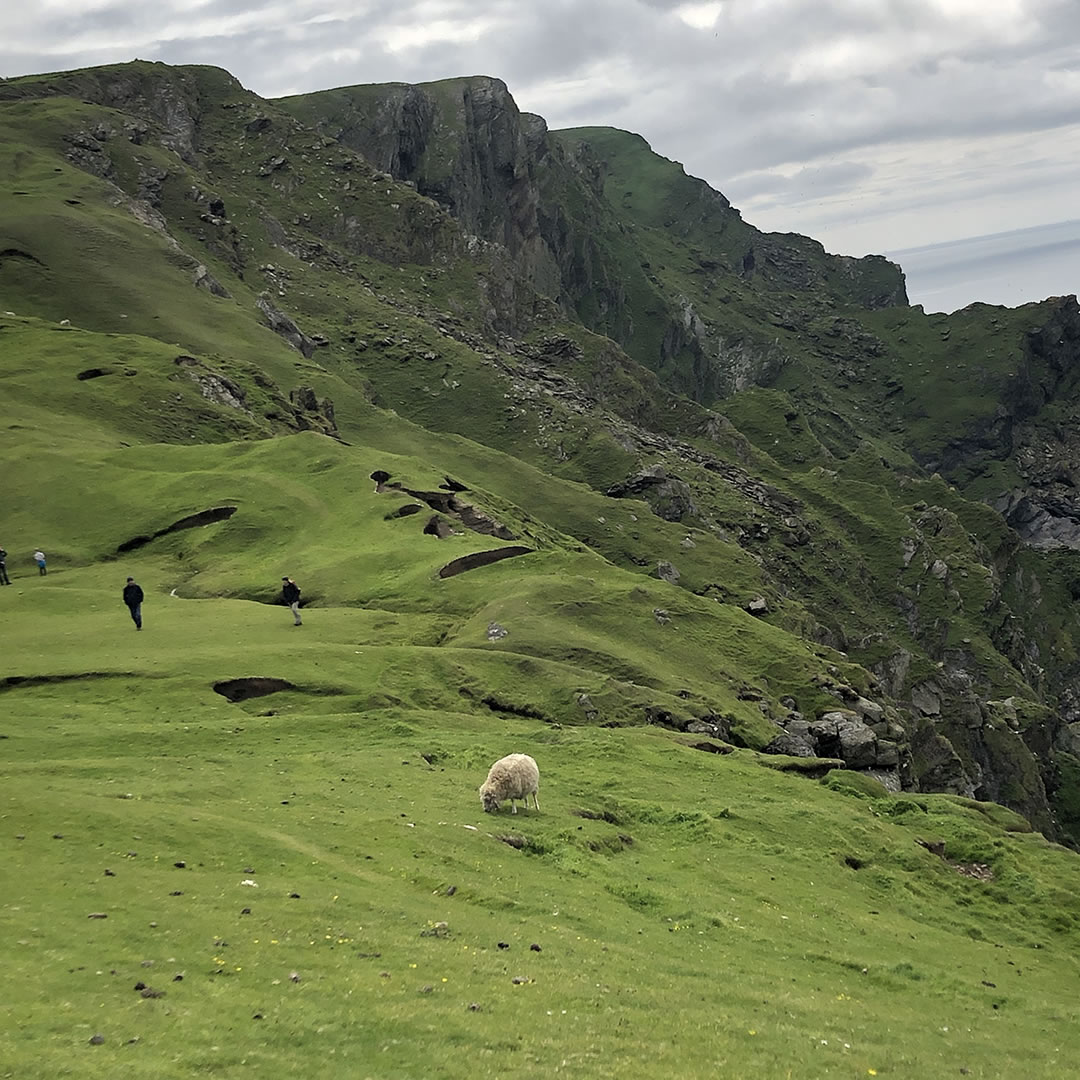 Hermaness
Heading to the North Isles and Unst's Hermaness Nature Reserve will leave you feeling like you are on the edge of the world. Hermaness is other-worldly and awe-inspiring, and its raw beauty is easily framed inside the parameters of Instagram's square box. One of my favourite Instagram shots was taken in Hermaness, and I think its magic lay in the fact that the image was quite powerful, but it wasn't automatically apparent where it was shot.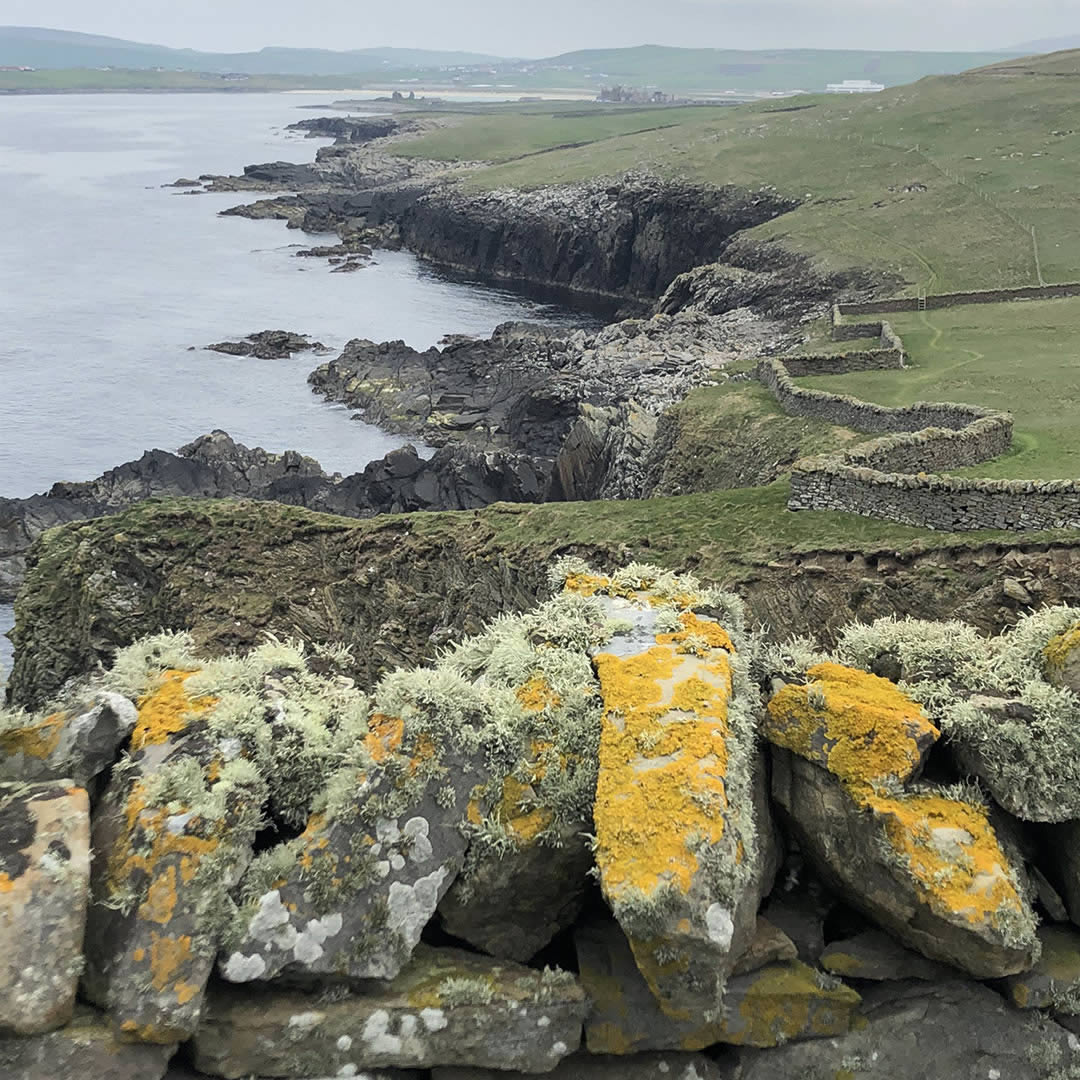 Sumburgh Head
From the extreme north to the extreme south, Sumburgh Head at Shetland's southernmost tip is a fantastic place to get a 'gramable shot. You could snap a lovable puffin or the imposing lighthouse or, my favourite photo, Sumburgh Head looking north. This shot requires minimal effort, no long walk, no waiting on weather or light, it always looks good because the landscape provides multiple layers and textures that are picked up well on even the most basic-spec smartphone.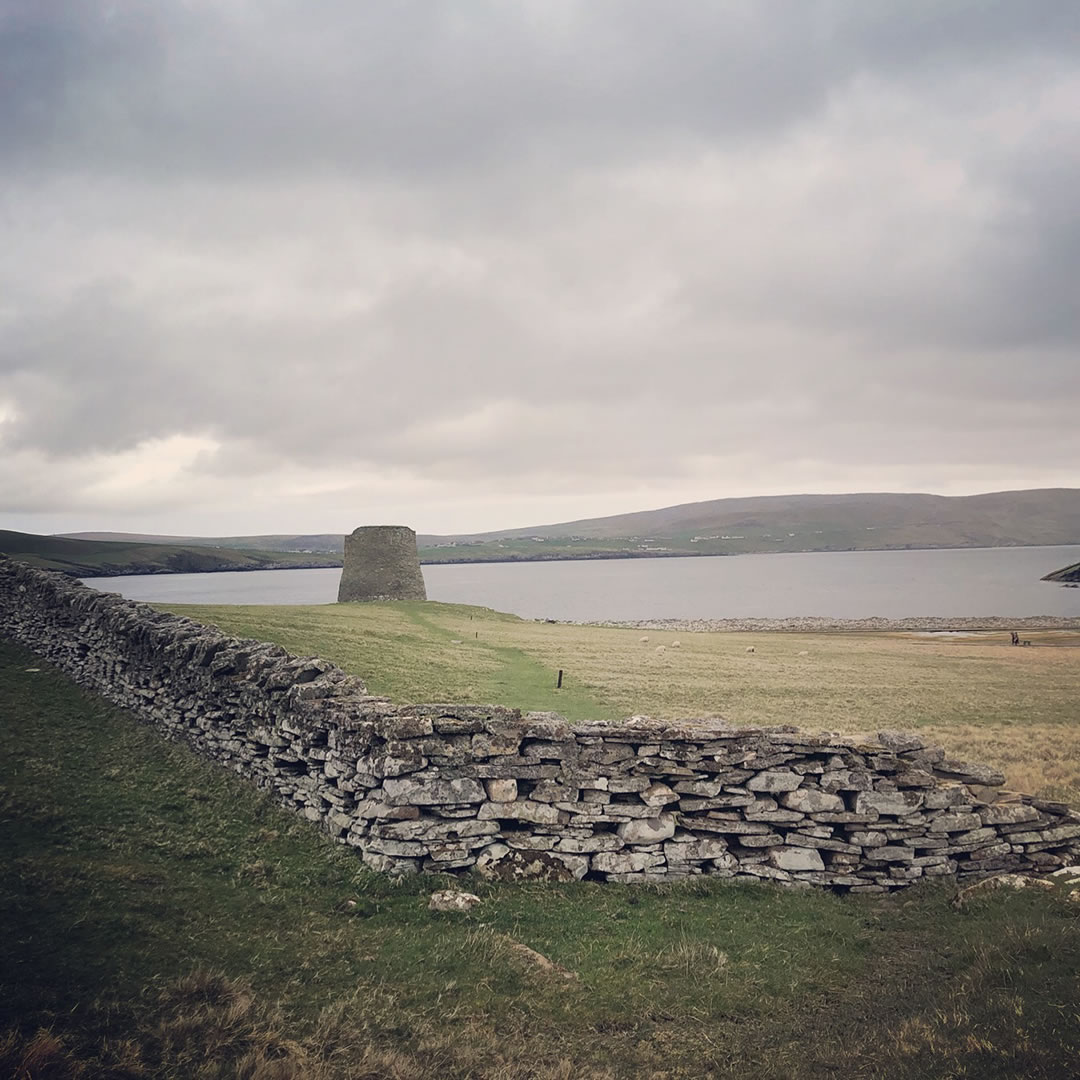 Mousa Broch
If you want that WOW shot, you need to head to the uninhabited island of Mousa and snap the 13-metre tall Iron Age broch. This place is hard to beat, inside and out, and a photo looking up the 2,000-year-old staircase is sure to be as big a hit as the impressive exterior in all its dominating glory. Equally, the back of the isle, on the east side, has some fantastic Instagram opportunities with the tranquil West Pool providing a serene backdrop to any photo.
St Ninian's Isle beach
St Ninian's Isle is an expanse of sand which has formed a tombolo linking the Mainland to St Ninian's Isle. Whether under the light of a summer sky or the harsh umbrella of winter, the beach has many faces to capture. It can appear wild and windswept, moody and sombre or bright and cheerful depending on the season and the weather – no two shots will ever look the same.
Top tip: Be sure to get the bench in the photo looking across the sand to make people imagine they were there.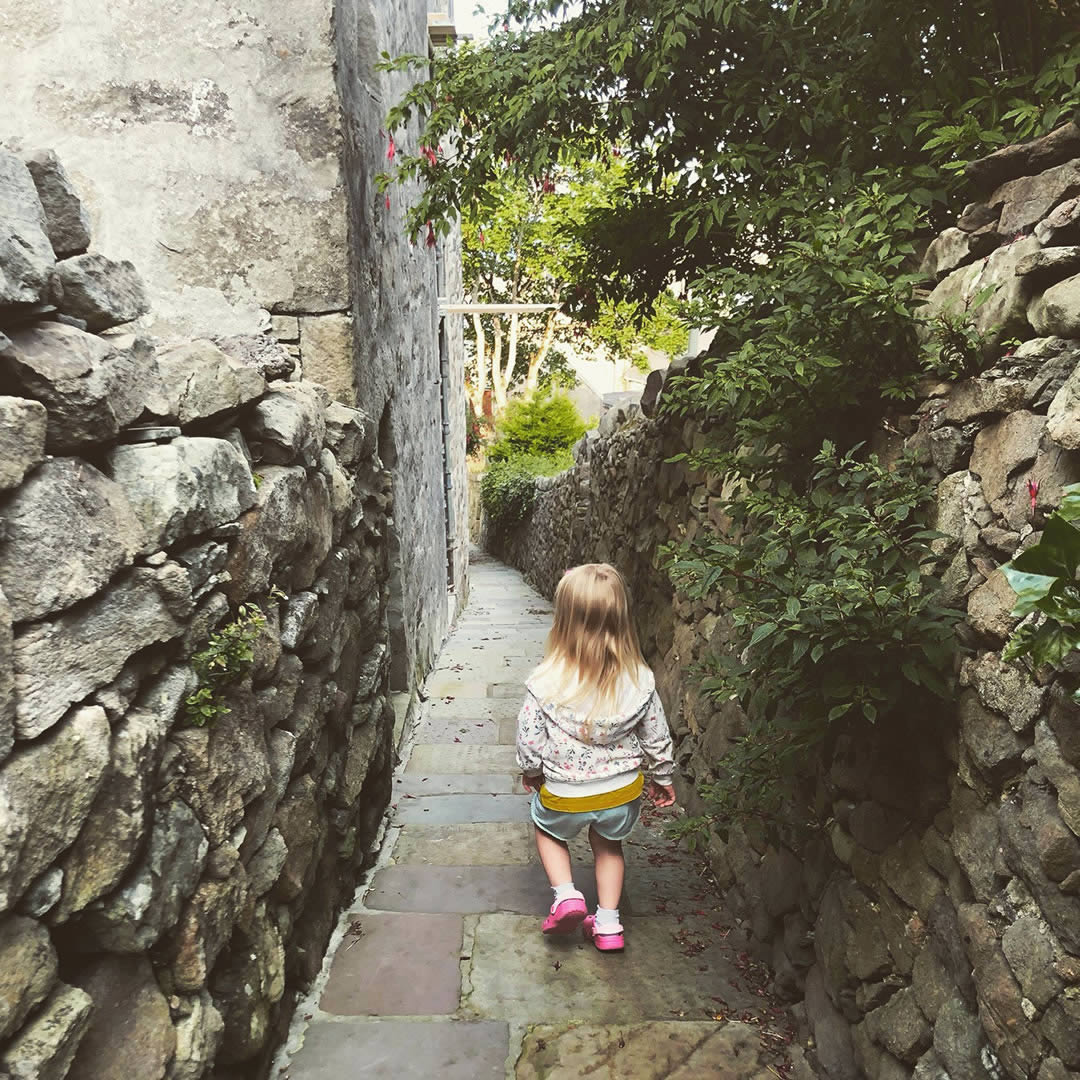 Pirate Lane
Even the name is Instagrammable! Hashtag-who-doesn't-love-a-pirate! This Lane, which branches off Lerwick's Commercial Street, isn't named after a real pirate. Instead, it's named after Sir Walter Scott's famous novel, The Pirate. Nevertheless, Pirate Lane is a social media dream-spot. With its narrow confines, diffused light and leaf-lined walls, Pirate Lane offers the perfect composition without any effort from the photographer.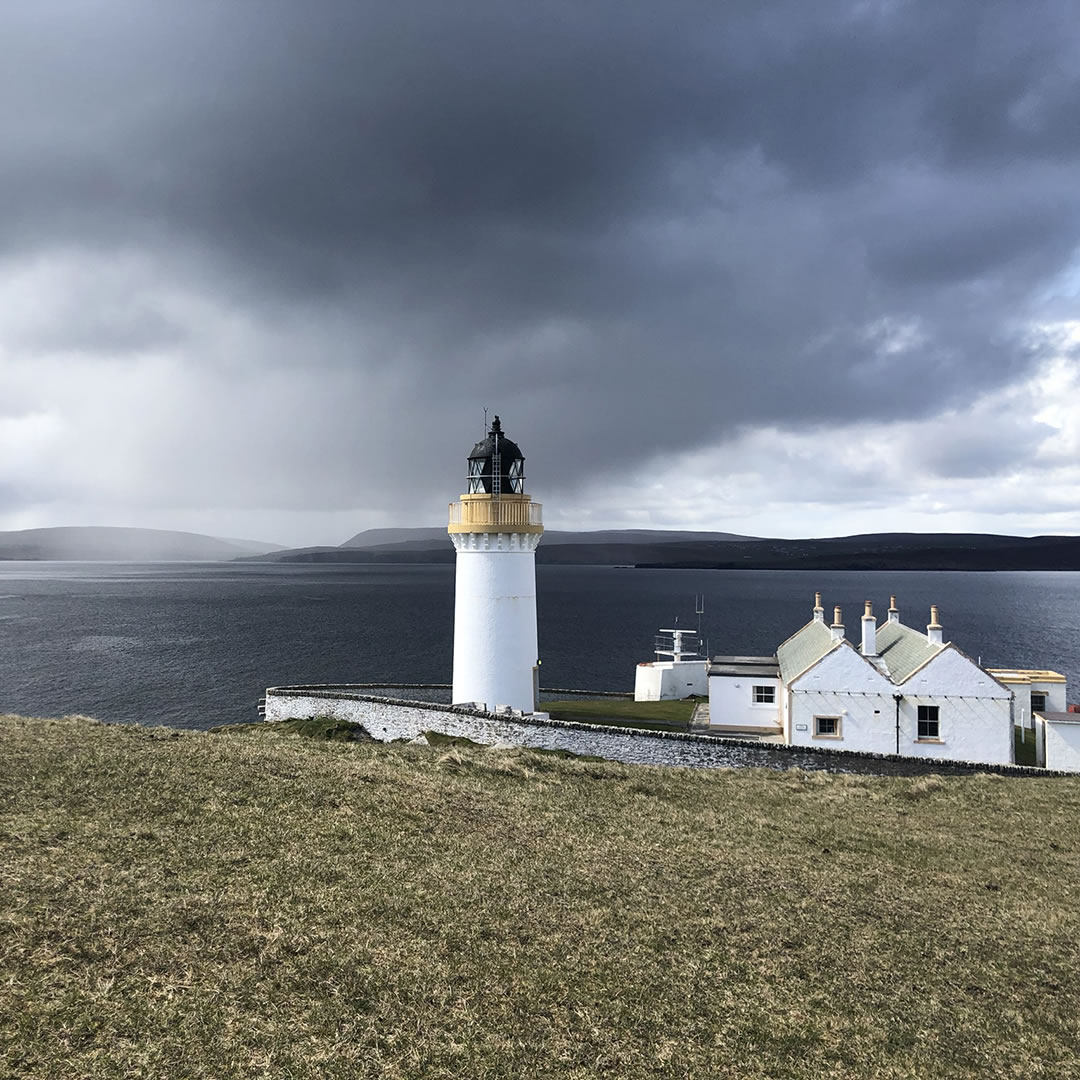 Bressay Lighthouse
I mentioned Sumburgh Lighthouse, which takes a cracking photo, but, Bressay Lighthouse, guarding Lerwick Harbour's approaches is a brilliant location for an Insta-pic. There are several lighthouses throughout Shetland. Most of them were built by the famous Stevenson family, and they are all excellent subjects for photography, standing out proudly from the landscape.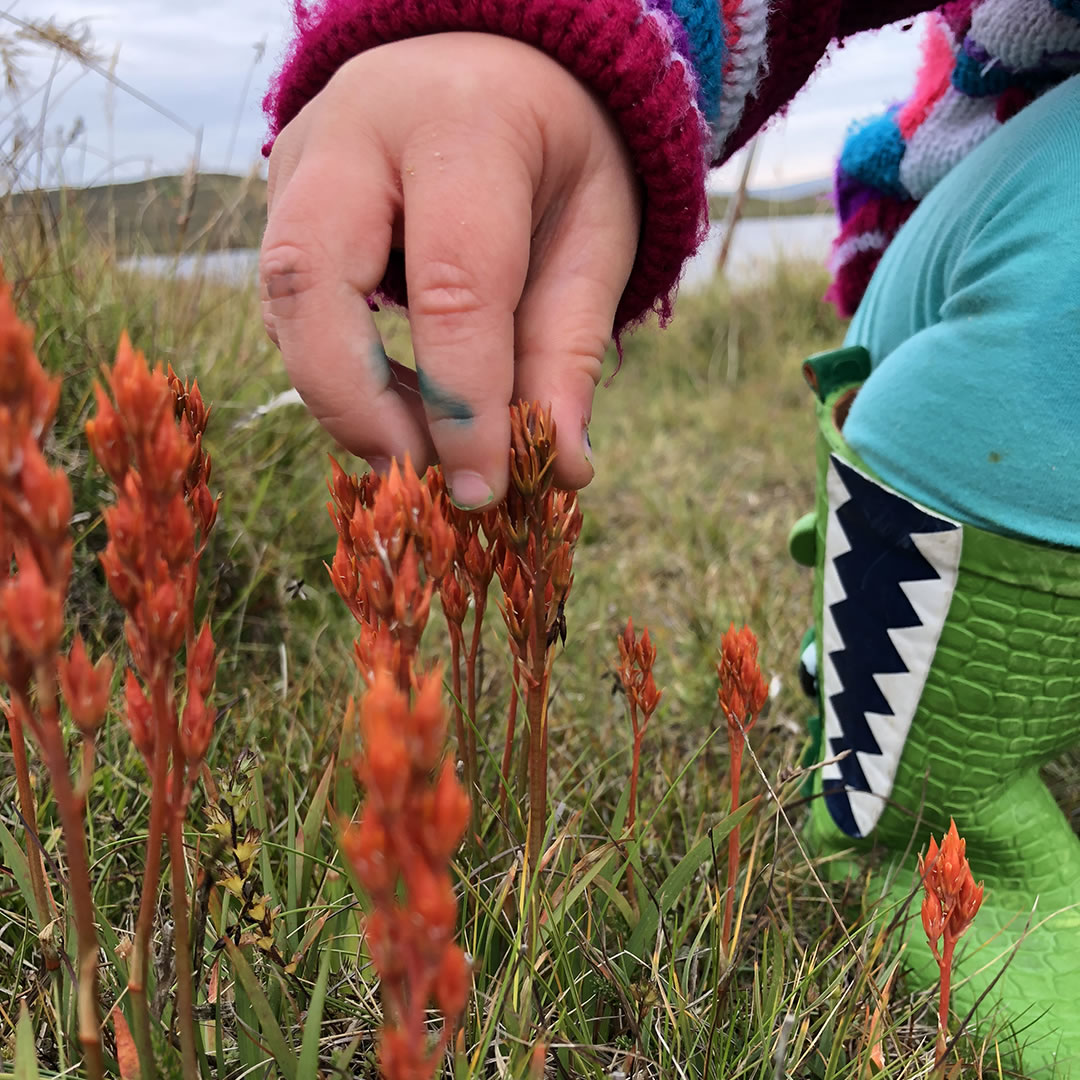 Wildflowers
You know it's true, Instagram and florals go together like cheese and wine, and we can't get enough #floralguff on this little app. Shetland is a wildflower paradise in summer, and where better to photograph a wildflower than in the wild? Shetland's meadows from May to September are a riot of colour and will make the most insta-worthy shot if you capture it in the right light. So head out to the meadows, particularly when the light is low in early morning or evening and capture some of that golden hour magic.
A winter storm
NorthLink may not like the winter storms that can delay or cancel sailings to and from Shetland, but, for the Instagrammer, the fierce and violent seas of a Shetland winter offer up endless opportunities for photography.
Note * be sure to remain safe when near the sea in winter. Stormy weather can be dangerous, particularly if you are close to the cliffs or water's edge.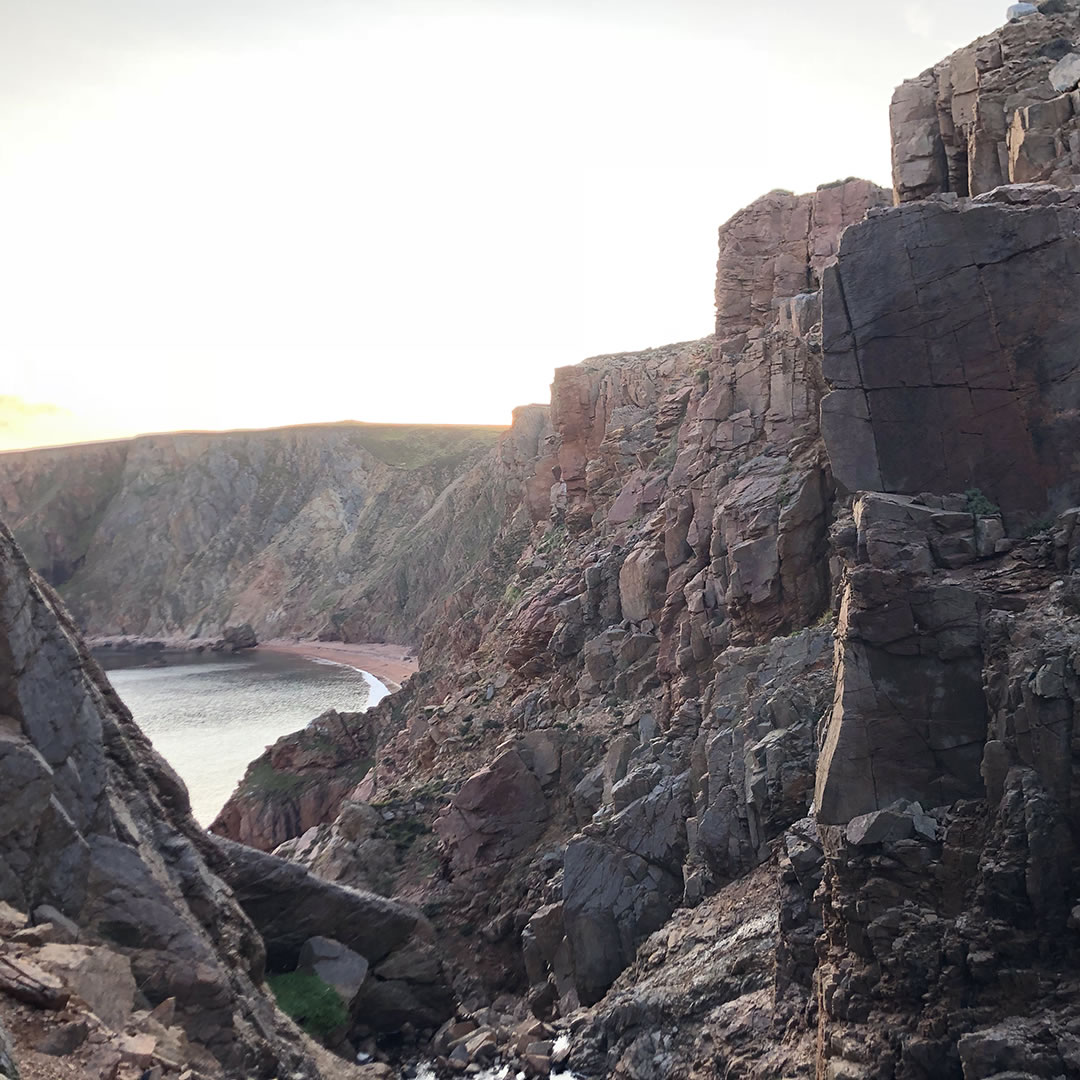 Roe Sand
Known as the 'Zoar effect', Roe Sand (sometimes referred to as Zoar), which was little known a few years ago, has seen more traffic than Piccadilly Circus over the past 12 months as people flock there for the perfect Insta-snap. Roe Sand is proof that social media's power is strong and that we are all after that ideal Insta shot!

By
Laurie Goodlad
Born and raised in Shetland, Laurie loves the unique history and culture there so much that she started her own tour company offering visitors the chance to see the isles through the eyes of an islander. Find out more at
www.shetlandwithlaurie.com
Pin it!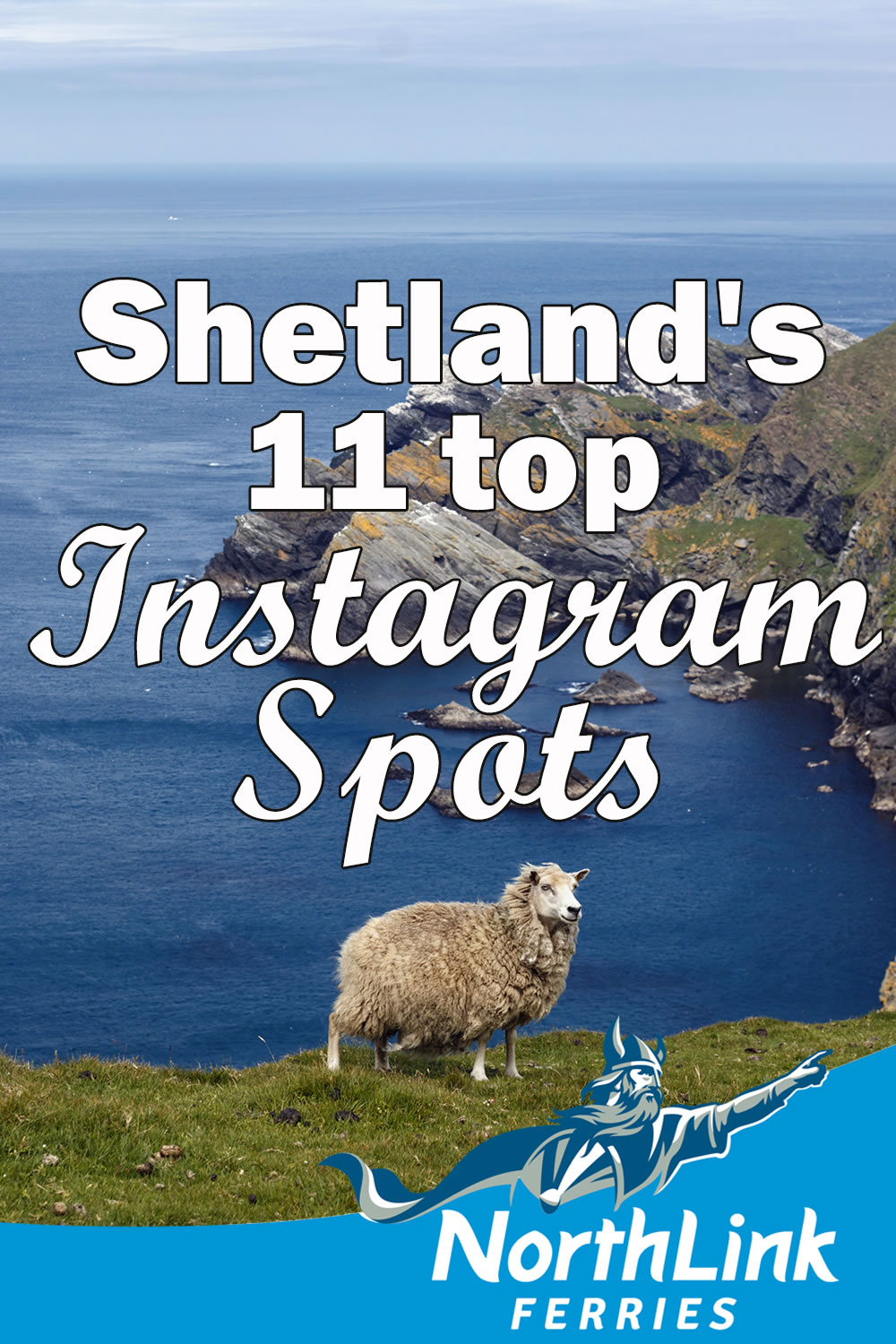 Header image: St Ninian's Isle in a winter storm, Shetland photo © Copyright Laurie Goodlad