All about the Simmer Dim Motorcycle Rally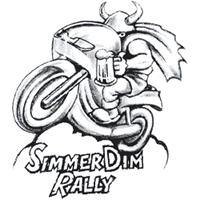 As midsummer approaches, we at NorthLink Ferries look forward to the sight of hundreds of motorbikes appearing at the Aberdeen Terminal, ready to begin their journey north to Shetland for the Simmer Dim Motorcycle Rally. The term 'Simmer Dim' refers to the twilight around midnight in Shetland when the sun barely sets around midsummer.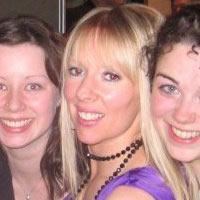 The Simmer Dim motorcyclists are always very friendly and happy to pose for a photograph next to their bikes. They also always very excited about the Rally itself! However, after they drive off the car deck in Lerwick the next morning, their activities for the next few days are a mystery to us!
"The Simmer Dim Rally is all about socialising, making new pals and there's just a really good atmosphere all weekend."
In 2016 we asked one of the rally's organisers, Leona Williamson (pictured), all about the Simmer Dim Rally and what happens there!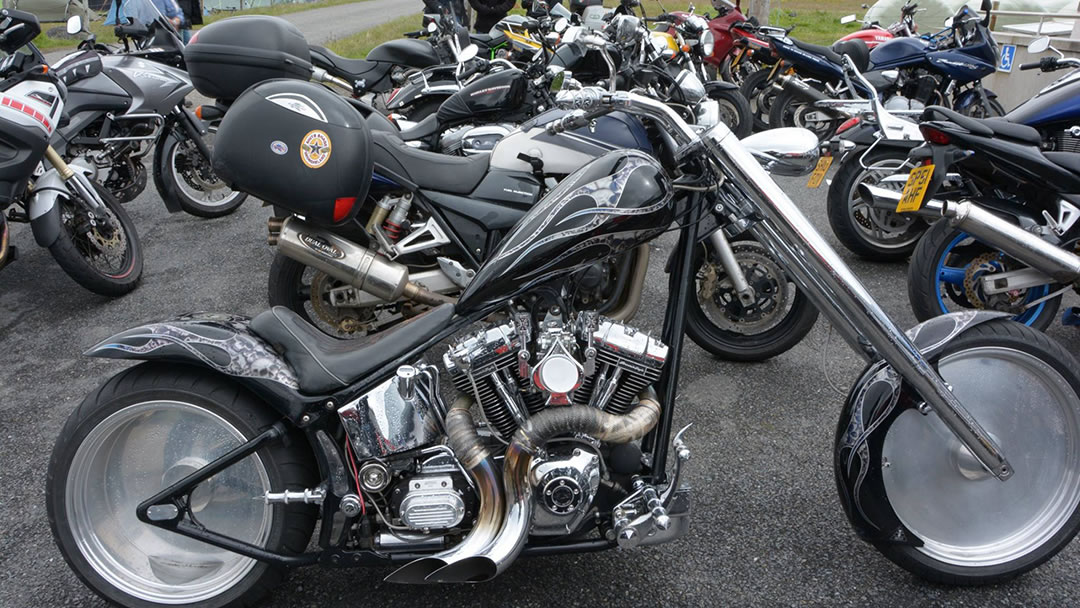 Q. How many years has the Simmer Dim Rally been running?
A. This will be the 34th rally this year – but there was one year that we didn't have a rally because of the foot and mouth outbreak. So it's actually 35 years since the rally started in 1982!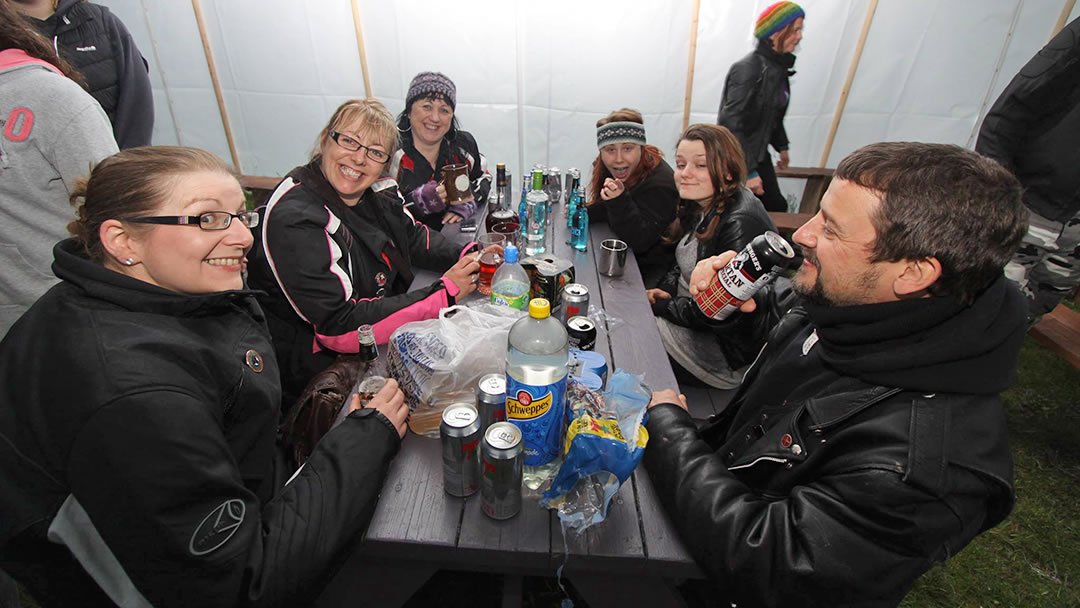 Q. Can you tell us a bit about how the Simmer Dim Rally was started?
A. Back at the very beginning, a fellow called Steve Hendry and a couple of his pals would often travel to bike rallies on the mainland. They came up with the idea of having one in Shetland which would be the most northerly bike rally in Britain. They sourced the site in Vidlin with all the amenities that they would need; places to set up a marquee and to camp; a local shop, and there was a hall there too. They advertised it in some motorcycle magazines and it started from there!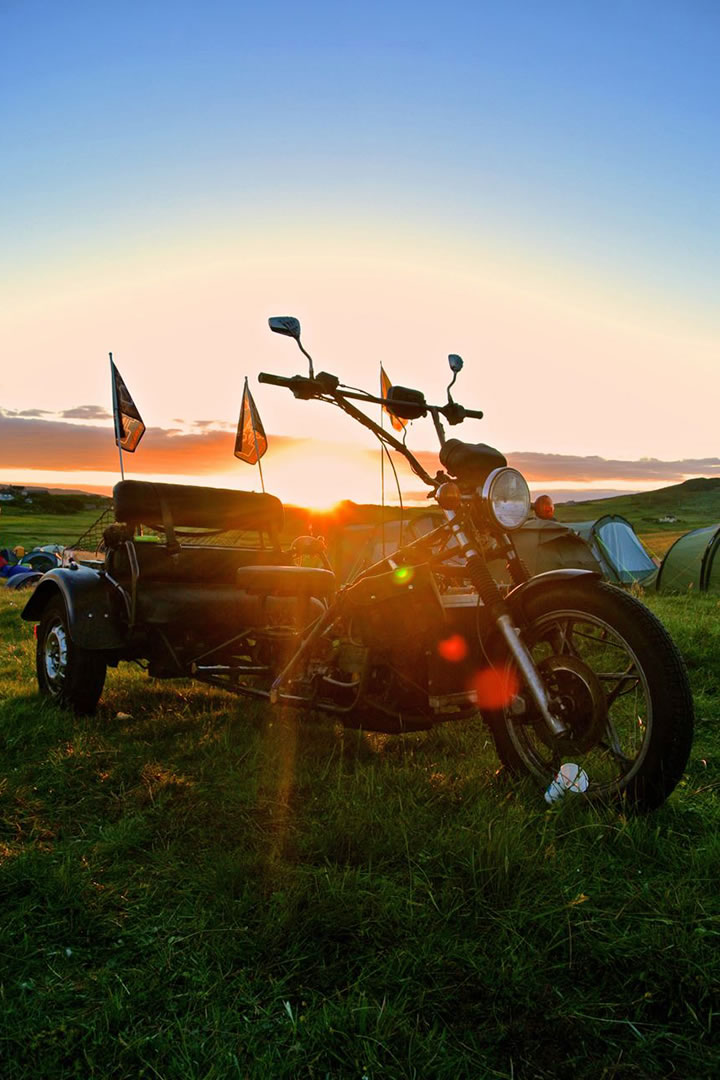 Q. Have you always been involved with the Simmer Dim Bike Rally, Leona?
A. I've been on the committee for a while – somewhere between 20 and 25 years, but I didn't have anything to do with setting up the very first one. My family all had bikes; my brother had a motorbike and my boyfriend had one and we all started going to the rally. My boyfriend actually went first and he used to maintain that it wasn't a place for lasses – but that was just an excuse so that he could head off for a lad's carry on!
When I started going, I was asked to join the committee. We are all good pals and all socialise together so it's really good fun to be involved. In case you're wondering, the Simmer Dim Rally is a fine place for lasses – it's a very mixed crowd nowadays!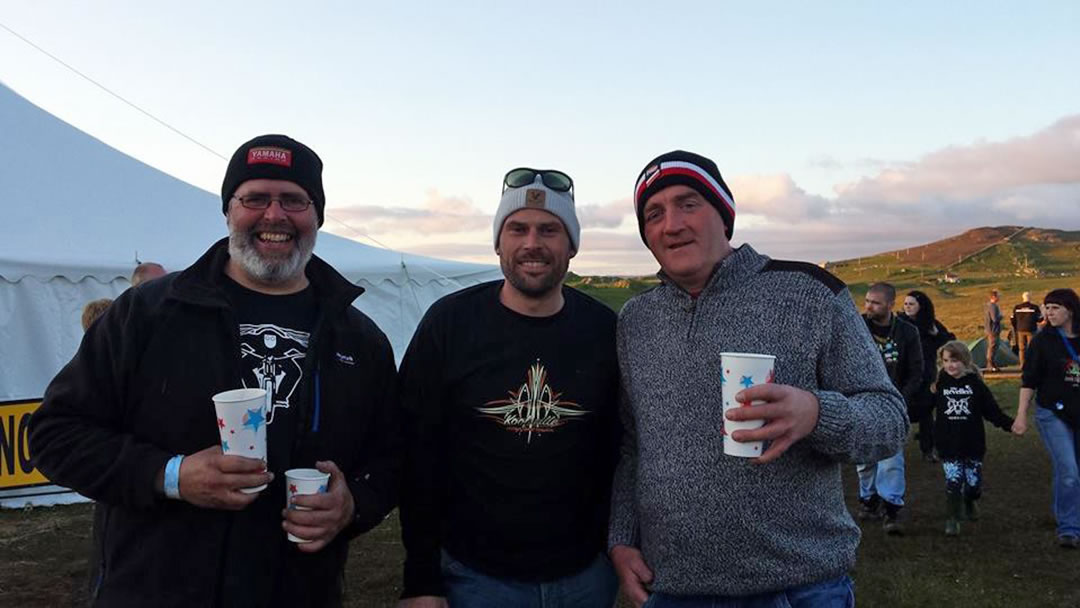 Q. How many visitors do you expect every year?
A. We have a limit of 400 that we try to stick to, and of course there's 23 committee members. The limit of 400 is really down to the facilities that we have – we use a local hall for toilets etc. so we have to keep numbers to a manageable amount.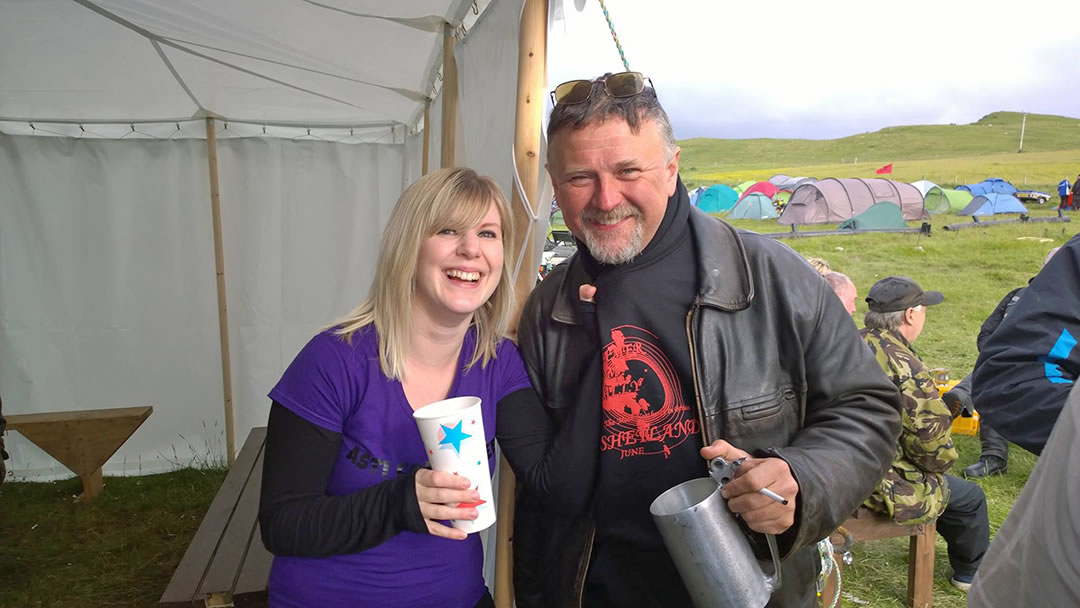 Q. What do you think makes the Simmer Dim Rally so popular?
A. From the feedback we get from the folk that come to the rally from the mainland, it's that everybody is so friendly. It's also that Shetland is such a unique destination – it's not like anywhere the visiting bikers have ever been to before.
Folk also like that it's relatively small – with only 400 folk there it's easier to make friends and recognize people you may have met last year. In the huge bike rallies on the mainland you don't tend to mingle so much. You would just stick with your own crowd of folk that you went to the rally with.
In Shetland it's quite a cosy number of folk (in bike rally terms) and I think that's one of the big attractions.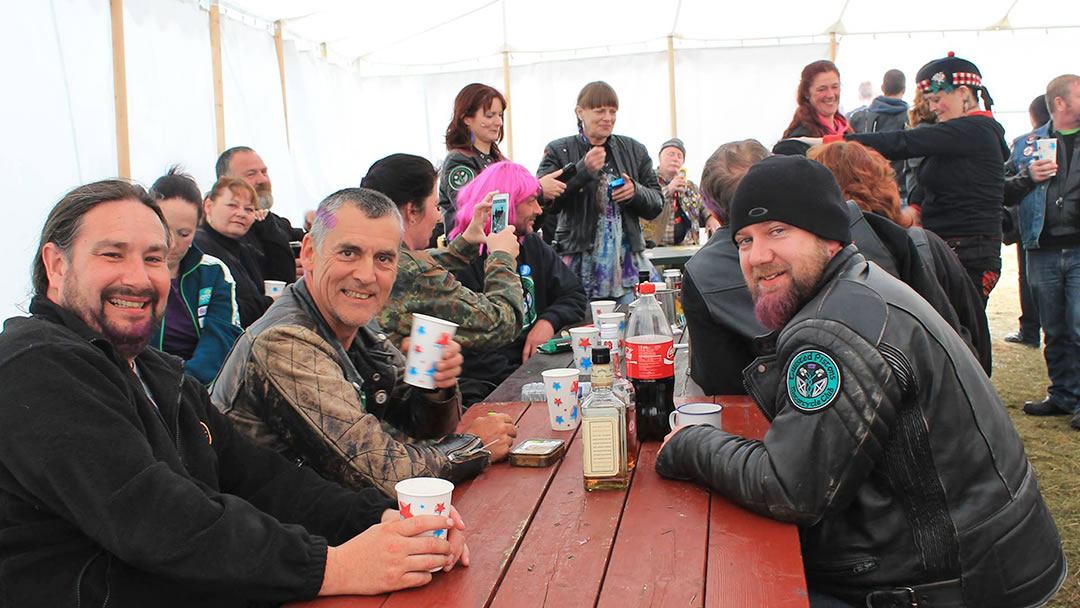 Q. How do you get your hands on a ticket?
A. One of the lasses on the committee has an email address, and you would send her an email to request an invite. We also have a Facebook page that you can use to send us a message. In February we send out all the invites and basically it's the first people that send back their completed invitations with their payment that get in! So really the best way to get a ticket is to respond as quickly as you can.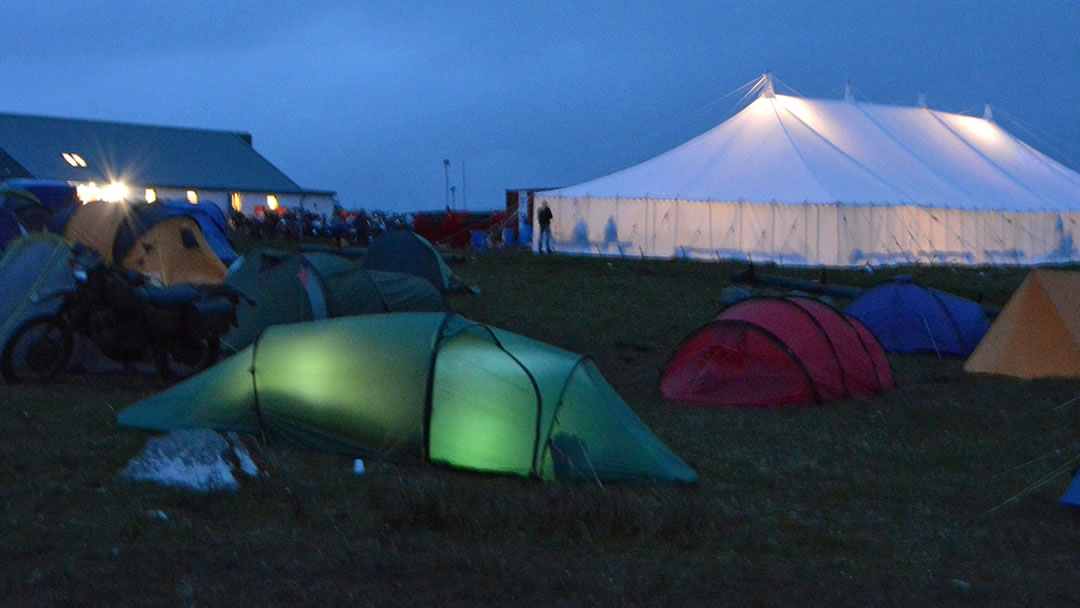 Q. Where is it being held this year?
A. This year it's being held in Ollaberry in the north mainland of Shetland. This will be the first year we have been to Ollaberry. For the last 2 years we have been in the central mainland in Nesting and prior to that the rally was always in Vidlin.
When choosing a site, we need somewhere where you can park loads of bikes, put up a marquee and also have a local hall with facilities and amenities. We may alternate the site in future years and go back to Nesting, or try somewhere else.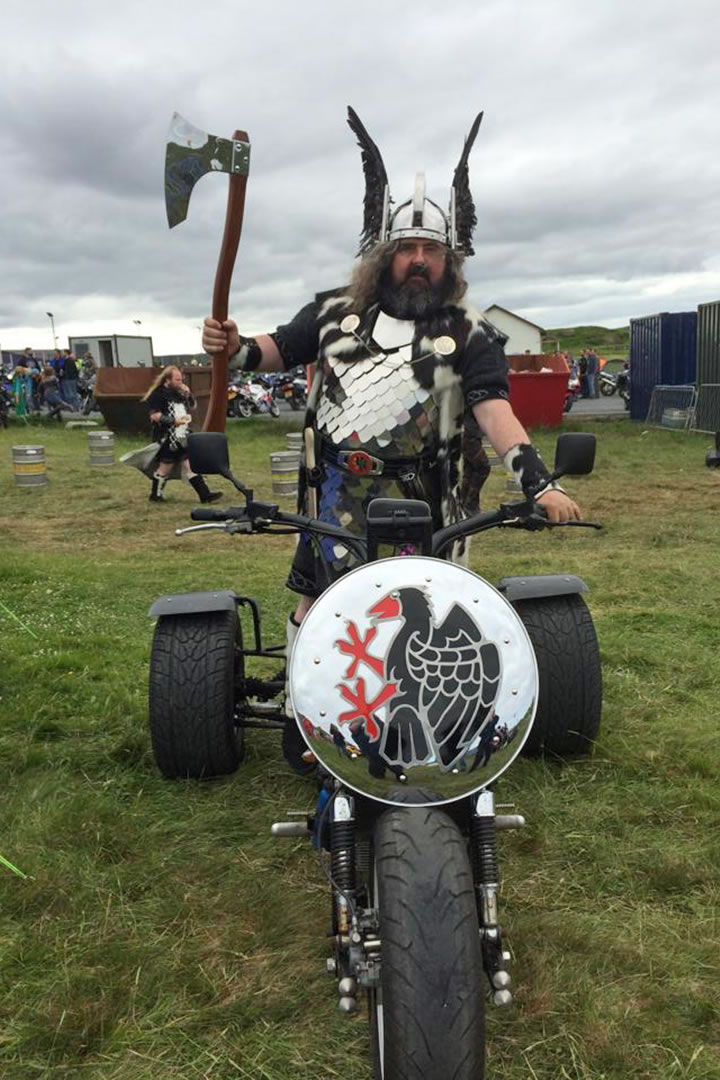 Q. What sort of activities take place at the Simmer Dim Rally?
A. We have lots of music – 6 bands that play over the course of the rally – two live cover bands each evening plus a disco that goes on well into the night. The Jarl Squad visits on the Saturday, we have silly games, and there's even a trophy presentation! To explain – we give out trophies for all different kinds of things; the furthest travelled male and female, the best bike, the worst bike, the most game-for-a-laugh person and more. We also organise a run as well on the Friday, especially if it's a nice day. We all go on a tour of the island together.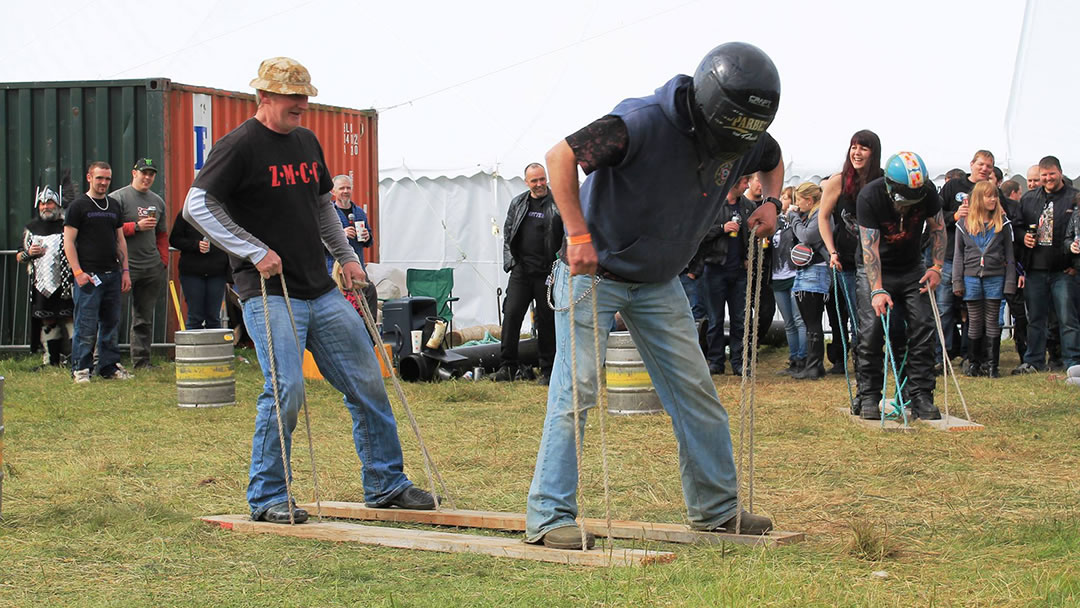 Generally though the Simmer Dim Rally is all about socialising, making new pals and there's just a really good atmosphere all weekend.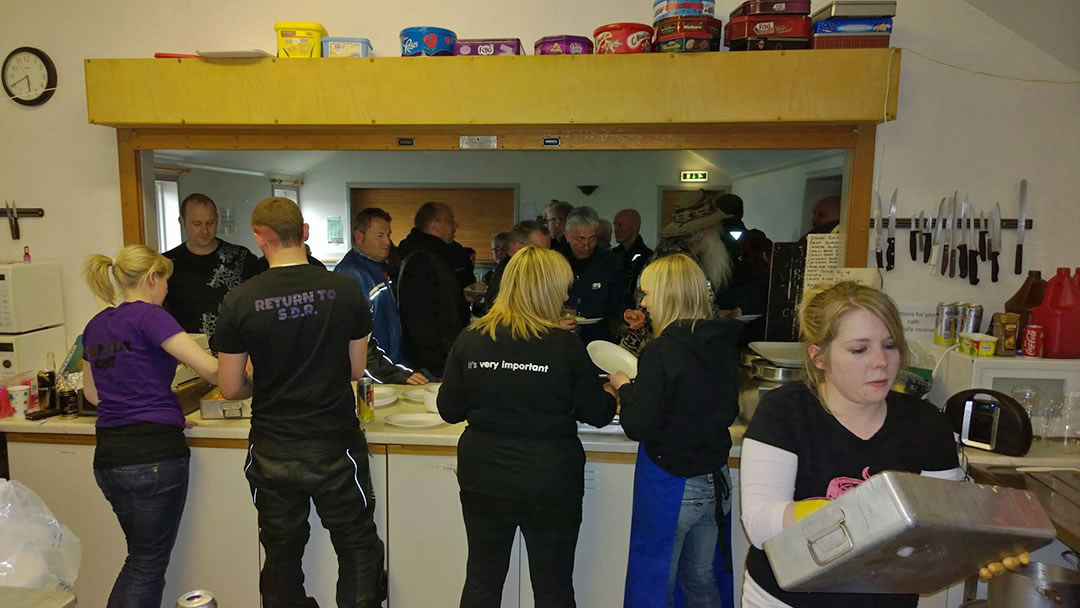 Q. We've heard great things about the food and drink at the Simmer Dim, who is deserves the praise for this?
A. Well – it's a joint effort. One of the committee members has a Mum involved in the local hall committee. She and the other hall committee members organise the food for us. The hot meals are made in the Voe Hall and are then picked up and delivered to the site – Ollaberry this year – it's usually good hearty wholesome grub!
Then the Mid Brae Inn caters for folk at the rally in the evenings. They come along at 10pm and make supper for folk – things like curry and chilli. The Mid Brae Inn staff also visit in the mornings and do cooked breakfasts, and Sunday dinner too. The Voe Bakery are involved too – they supply delicious pies and pasties for serving up on the Saturday.
So there is plenty of food. Folk attending the Rally get a hot meal every day and vouchers for the bar are included in the price of the ticket!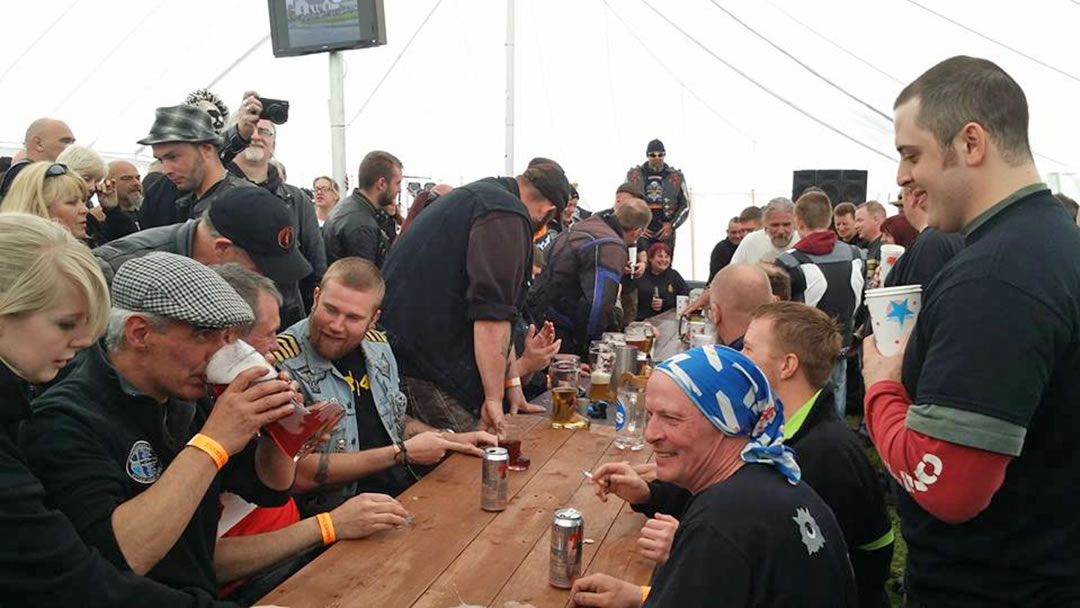 Q. What for you is the highlight of the Simmer Dim Rally?
A. I suppose the best thing for me is meeting up with friends I have made over the years at the rally – people you only ever see once a year and it's good to catch up and have a fun and a carry on with them. At night as well, when you stand back and look at the marquee just jumping full of folk having a great time and think to yourself, "We've done it again!"
Q. What's the best reaction you've heard about the Simmer Dim Rally?
A. Well, we never hear the end of folk praising it – folk come up to us and say it'll never be beaten, that it's so unique and that folk are so friendly!
We're just typical island folk and we will do anything to help anybody. Some of our visiting bikers come right from the south of England and we have even had folk coming from Germany, Sweden, and Norway over the years.
We want to make sure, because they are making the effort to come to Shetland, that they have a great time and go home with good memories and great things to say about the place!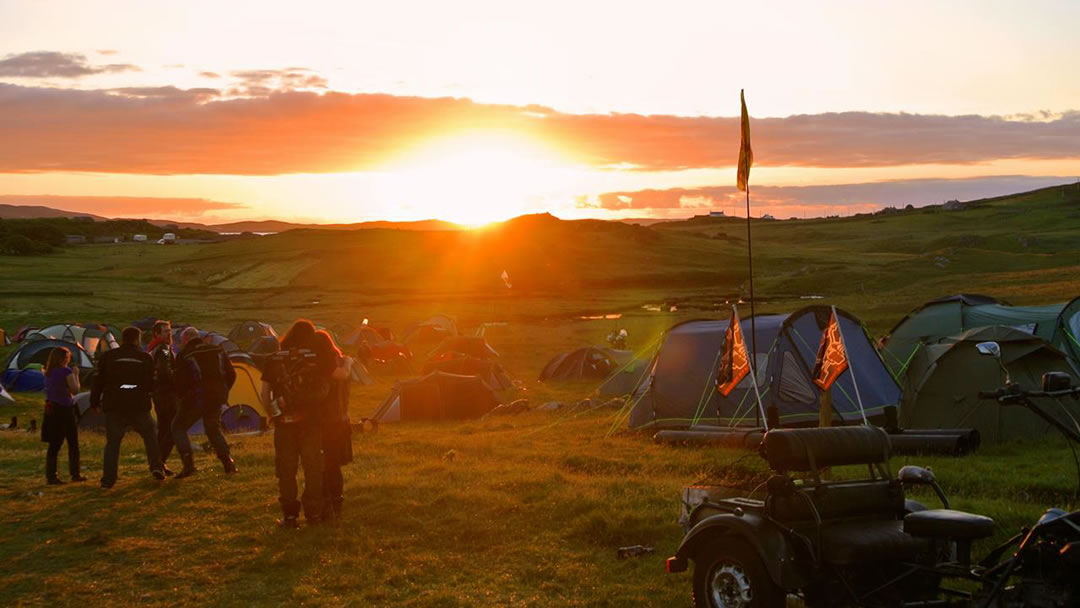 By
Magnus Dixon
Orkney and Shetland enthusiast, family man, loves walks, likes animals, terrible at sports, dire taste in music, adores audiobooks and films, eats a little too much for his own good.
Pin it!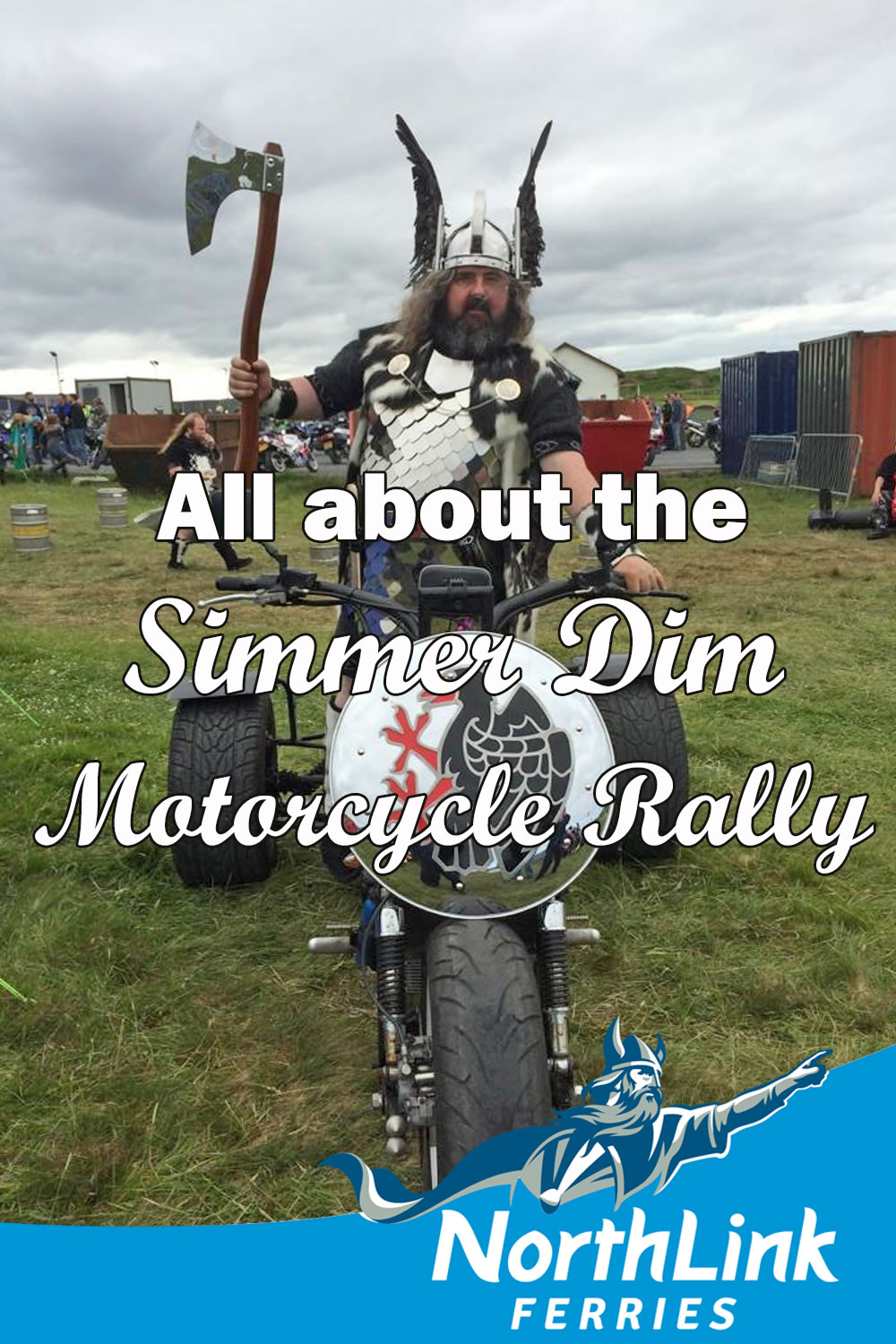 Header image: Simmer Dim Rally tent and motorbikes in Shetland photo © Copyright Simmer Dim Rally