A super day out at Tangwick Haa Museum
For a super day out in Shetland we would highly recommend a drive up to see the amazing cliff scenery at Eshaness, roughly 40 miles from Lerwick, in the north west of Northmavine. On the way back, follow this up with a stop at the Tangwick Haa Museum. On our visit we received a very warm welcome and thoroughly enjoyed learning about what life was like for folk who lived in the area in the past.
Many of the women knitted, and they made every kind of article you can think of. From the late 19th into the 20th century, for many, it was a very important part of household living. Knitted items could be exchanged for goods in the local shop.
We spoke to Ruby Brown of the Tangwick Haa Museum, who offered us a fascinating insight into this wonderful building!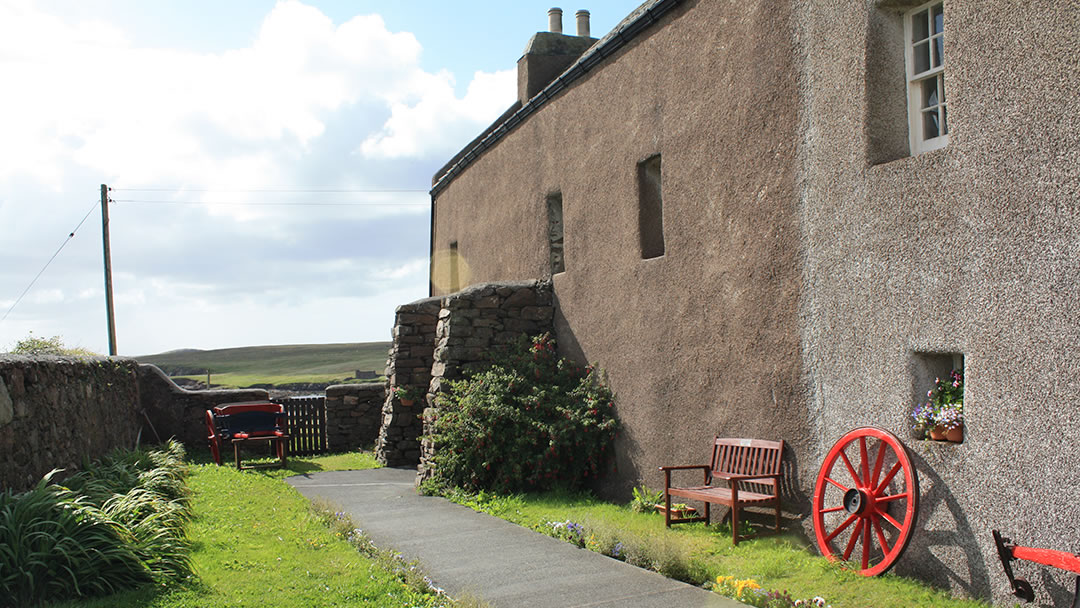 Q. What is the history of the building, and when was it turned into a museum?
A. It was what we call a haa hoose, or a Laird's house in the 1690s for the Cheyne family. They were one of the local landowner families. Though their descendants are still around, the house fell into disrepair during the 20th century.
Shetland Amenity Trust purchased it and restored it as a museum which was officially opened in 1988. Then an extension was added in 1999.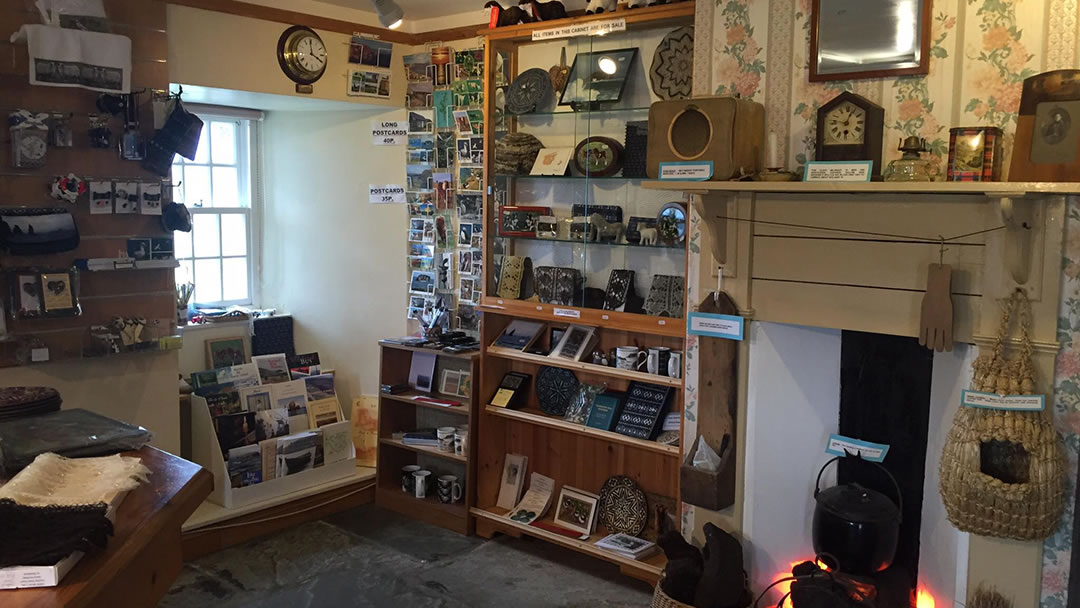 Q. What artefacts and photographs can be found in the Tangwick Haa Museum?
A. Most of the artefacts and photographs relate to the history of Northmavine – and cover the most common occupations; agriculture and fishing. There's knitwear on display and photographs which document every kind of occasion you can think of!
A big portion of our exhibits are donated and the bulk of it comes from the local area, though we do get folk from outside Northmavine coming with something that is connected to the area.
We usually have a different theme every year, so we quite often borrow things for a season. If we know someone has something that's particularly relevant to the theme that we are doing we might ask them for a loan of it just for that summer. Folk are very generous with lending and donating things.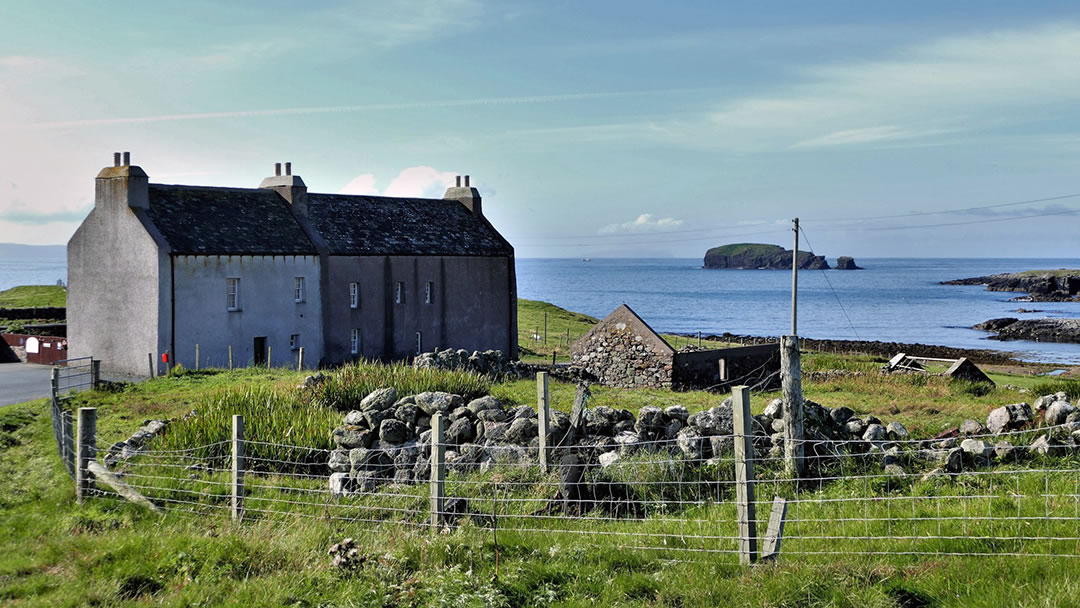 Q. It doesn't seem so nowadays, but Eshaness and Northmavine would have seemed quite remote from Lerwick in the past. Do you think that affected the culture of the area?
A. I think the culture in Northmavine was probably very similar to a lot of the remoter rural areas of Shetland; it was very much based on crofts, fishing and crafts. Even in the recent past a lot of folk in Lerwick still had their roots in the country and you quite often had folk coming out for a Sunday to visit.
When I was young we used to go to the secondary school in Lerwick and quite often on a Sunday night you would see folk coming in on the bus who had been out for the day visiting relatives in the country.
That was in the late 50s and early 60s, but I think that connection is mostly gone now. Folk in the town really don't have much of a connection with the really rural
parts. In remote places like Whalsay and Yell the older traditions still have relevance, and of course Foula still has old Christmas!
Visiting the Tangwick Haa Museum is a great way to learn about the more rural areas of Shetland.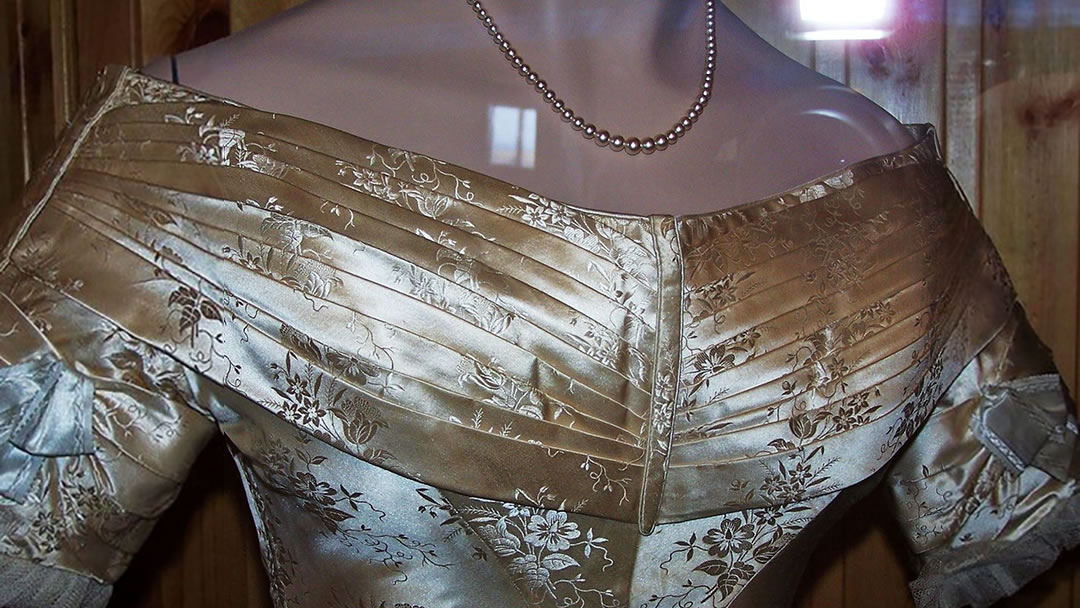 Q. What exhibit in the Tangwick Haa Museum attracts the most attention?
A. The exhibit that is most commented on in the visitor's book would be the 1840 wedding dress. It was worn by a bride of the Cheyne family and we
received it in 1992; a long term loan from a descendant of the family. It's a two piece ivory satin wedding dress, remarkably modern in style and every stitch is hand sewn. I would guess that the seamstress wasn't paid very much for it! We have to keep the dress covered up in a special cabinet with blackout curtains around it.
It's also my personal favourite artefact as we are so fortunate to have such a beautiful thing in its own right.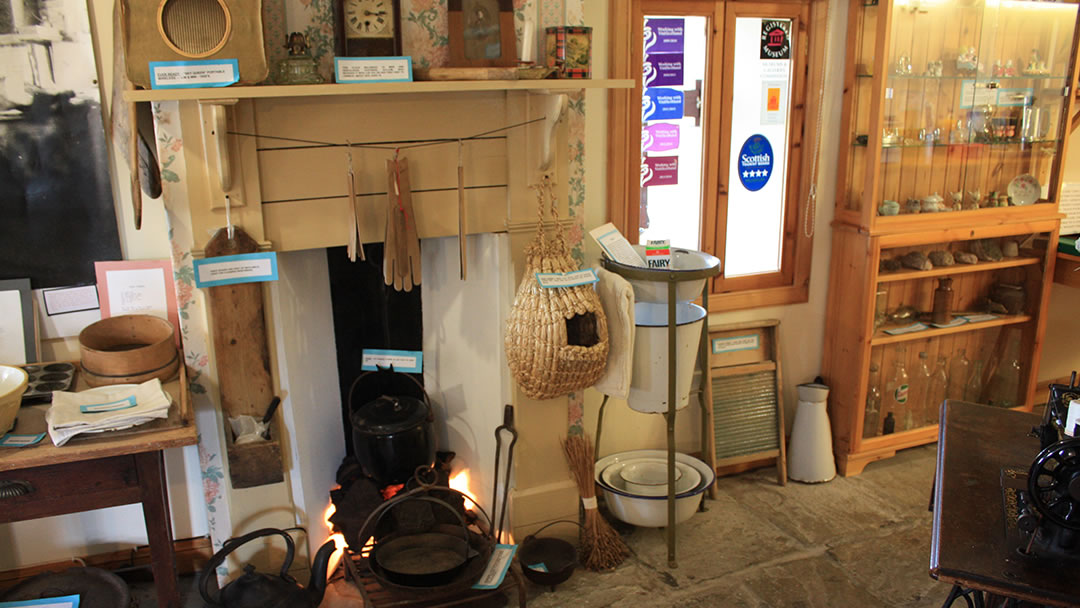 Q. There seems to be quite a focus on textiles at the Tangwick Haa Museum – why is this?
A. It depends on what year you visit, as our displays change. However, we quite often have textiles on display because knitwear was an important part of Northmavine life. Many of the women knitted, and they made every kind of article you can think of. From the late 19th into the 20th century, for many, it was a very important part of household living. Knitted items could be exchanged for goods in the local shop. Later on you could even earn a little money selling knitwear. It was the difference between bare subsistence and being a little bit better off.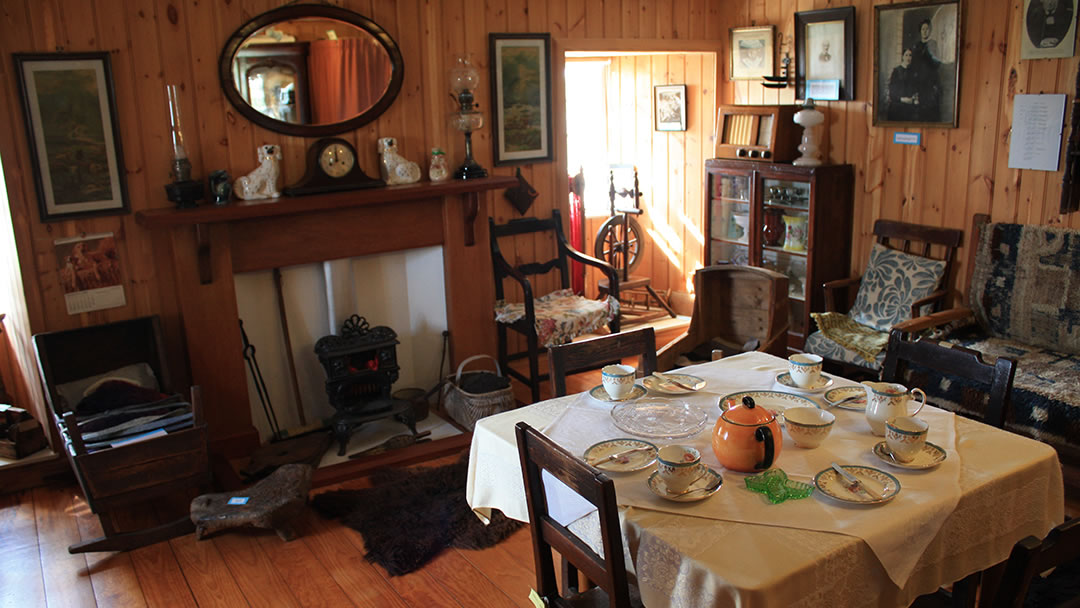 Q. What is in The Lairds Room?
A. It's set out as what we would call a ben room; a sitting room. There's a cabinet with items of china in it, the wedding dress is in there, an old fashioned settee covered with a taatit rug, a three legged stove, a spinning wheel and various photos. The table is usually set for tea. It is furnished as it would have been in the 19th century and contains all of the items you would find in the best room in the house.
However, none of these items (with the exception of the wedding dress) came from Tangwick Haa originally.
A man called Ronald Sandison wrote a book about a man he was descended from; a local school teacher called Christopher Sandison who used to act as factor for John Cheyne VIII, the last resident of Tangwick Haa. Christopher Sandison kept a diary for many years and wrote vivid description of Mr Cheyne conducting business in this room. This helped us create the Laird's room.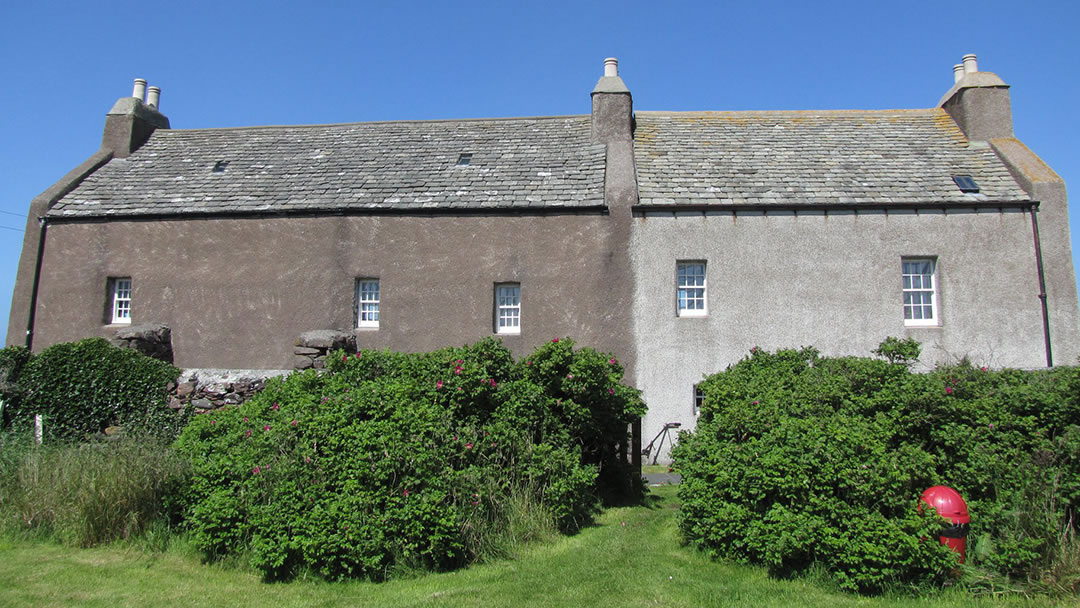 Q. I understand folk can trace their genealogy at the Tangwick Haa Museum. Is this correct?
A. Yes – we have census records on microfilm up until 1901. We also have some of the old parish records of baptisms and more. Though there's more information available online than there used to be, there are still people keen to view the census records to see if they can trace relatives!
I've heard the custodians remarking about folk coming and successfully finding their great great grandfather in such and such a place. Sometimes it's a confirmation folk need; they think he was there then they actually find the name. The microfilms are of the actual census books; it's lovely to see the writing and the descriptions.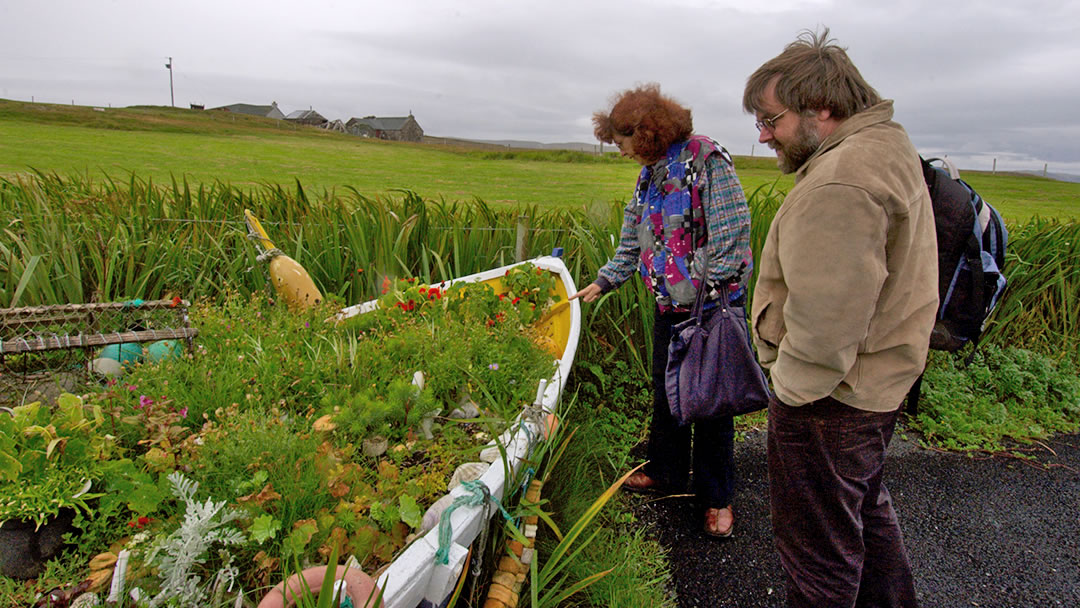 Q. What are the nicest comments you've received from visitors?
A. We always like to hear visitors comment on how welcome they have felt and how the custodians have helped them. Quite often you'll see a comment in our visitor's book about the custodians helping folk to find their relative or ancestor. It says a lot about our staff!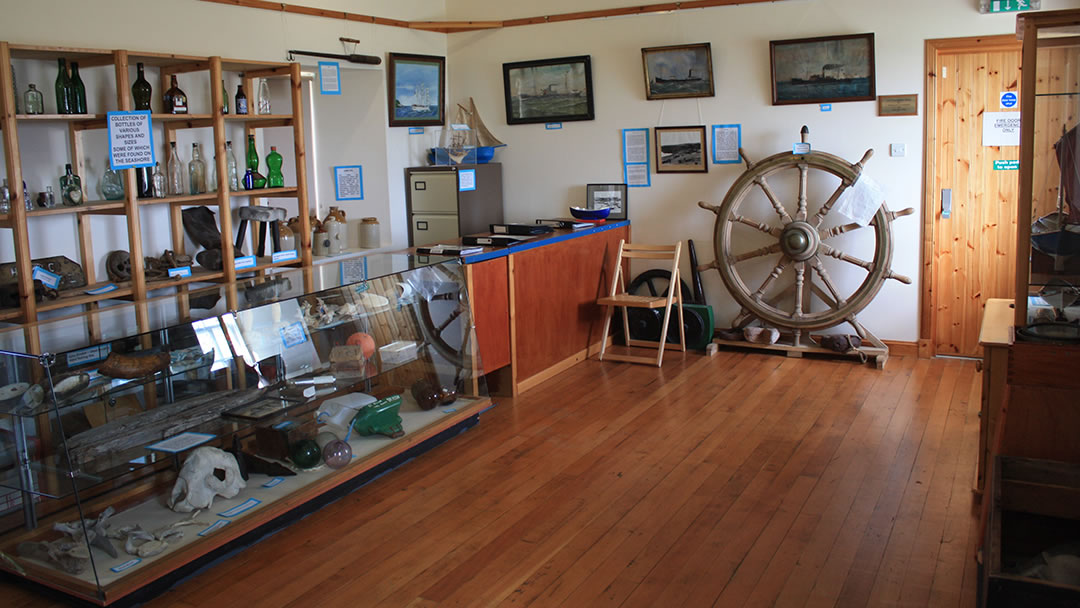 Q. What would you like folk to take away from the experience of visiting the Tangwick Haa Museum?
A. I would be pleased if they took away some knowledge of the history and the culture of the place. I would also be pleased if they came away with some appreciation of the struggle people had in Northmavine in past times. It was a hard hard life for the bulk of ordinary folk. We're very lucky in how we live today!
The Tangwick Haa Museum is open every day between 11:00 and 17:00 from 17th April to 30th September. It can open outside those hours by arrangement. For more information please visit http://www.tangwickhaa.org.uk/

By
Magnus Dixon
Orkney and Shetland enthusiast, family man, loves walks, likes animals, terrible at sports, dire taste in music, adores audiobooks and films, eats a little too much for his own good.
Pin it!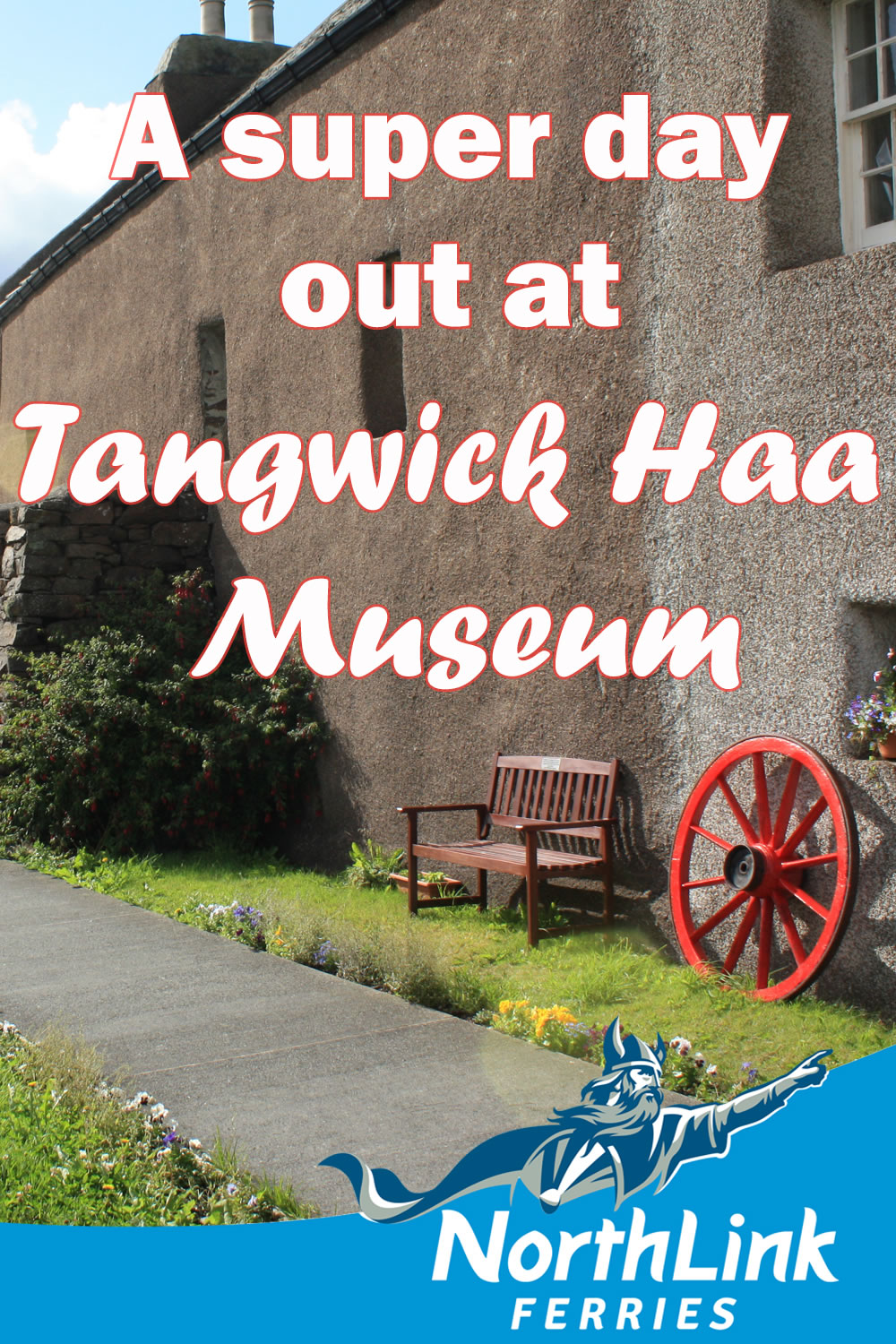 Header image: Tangwick Haa Museum in Eshaness, Shetland © Copyright Eileen Mullay