The perfect 5-day Shetland Islands campervan itinerary
After embarking on a campervan adventure through the enchanting Shetland Islands, I've crafted a practical 5-day campervan itinerary that includes the region's highlights. Feel free to customise it based on your preferences and interests.
Exploring Shetland by campervan is a remarkable experience and this itinerary has a good balance between historical sites, scenic hikes, picturesque beaches, wildlife encounters and local cuisine.
Why limit the itinerary to 5 days? Well, in this timeframe, you can cover most of the must-see attractions in Shetland and gain a good understanding of the place. Additionally, this itinerary is flexible and can be easily adjusted to fit shorter or longer stays.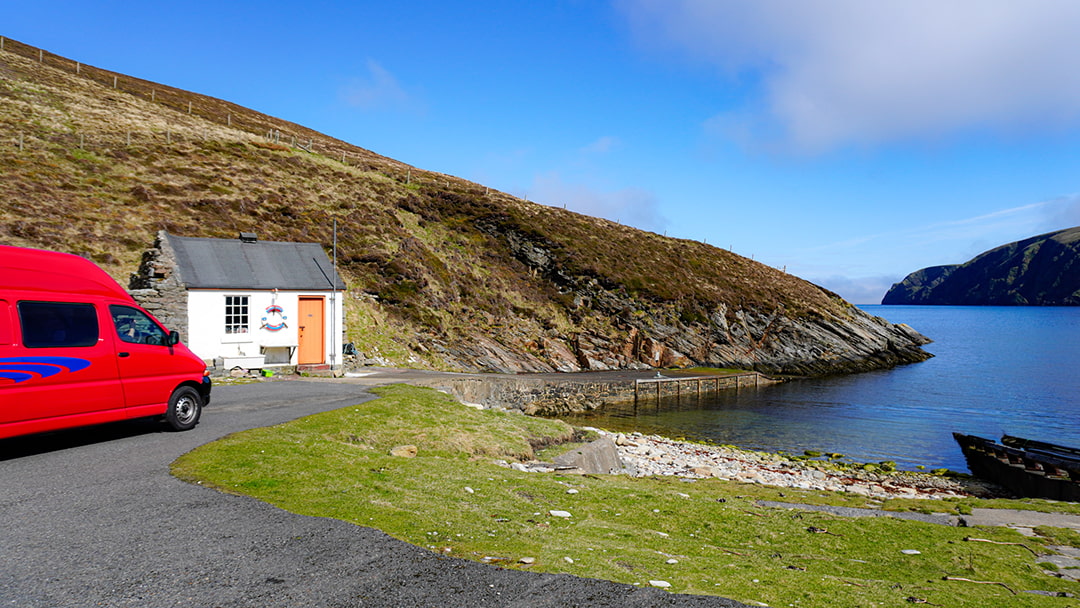 Why explore Shetland in a campervan? Shetland, being the most remote and northern region of the UK, offers incredible wildlife encounters, such as orcas, otters, and puffins. Its quiet roads, rugged landscapes, and well-equipped campsites make it an ideal destination for campervan enthusiasts.
The following itinerary is based on my personal experience exploring Shetland in a campervan. It covers a decent amount of ground, providing a balanced mix of historical sites, scenic hikes, picturesque beaches, wildlife encounters, and local cuisine. Additionally, it takes you on a journey to various islands within the Shetland archipelago, each offering its own unique charm.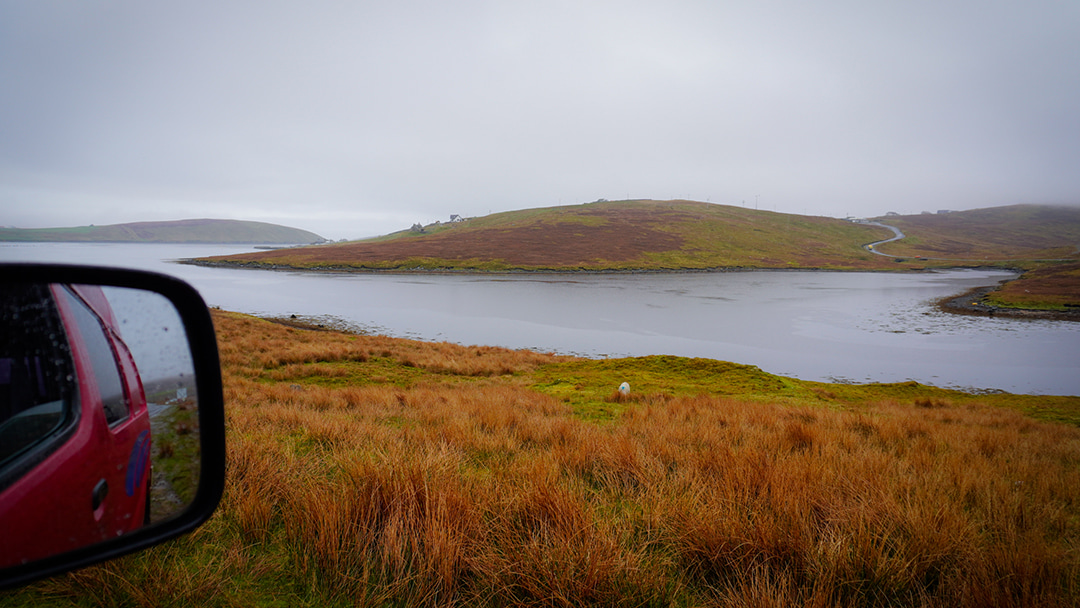 Day 1: Exploring Shetland's South
📌 Arrive aboard a NorthLink Ferries' ship
📌 St. Ninian's Beach
📌 Drive across the airport runway at Sumburgh
📌 Visit the Lighthouse at Sumburgh Head (keep an eye out for puffins!)
📌 Jarlshof Prehistoric and Norse Settlement
📌 Eat brownies at the Picnic Press honesty box
📌 Stay at Levenwick Community Hall Campsite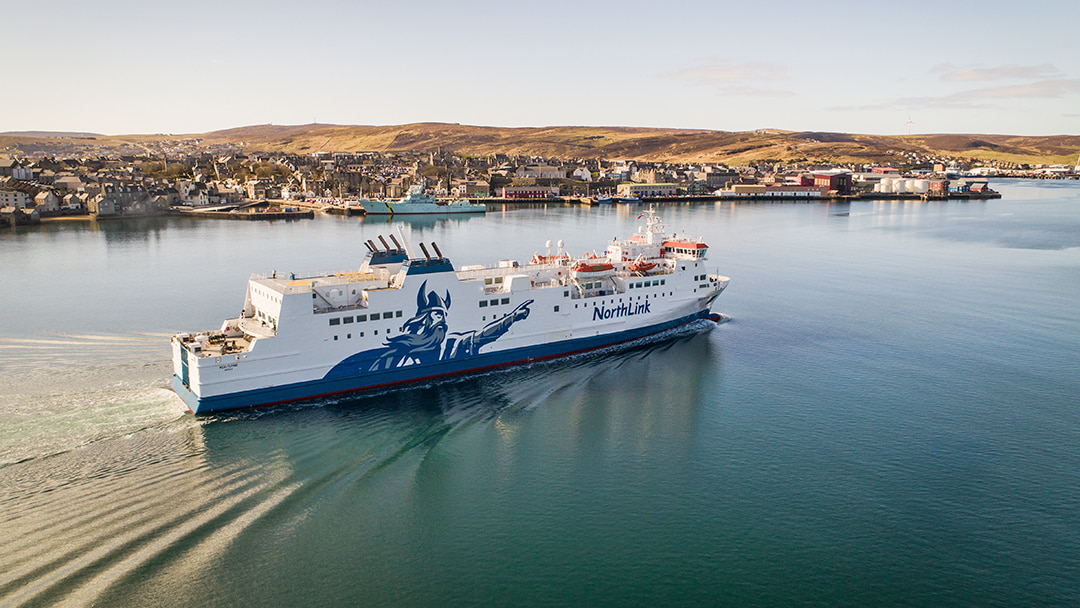 Start your Shetland adventure by arriving in Lerwick at 7am aboard a NorthLink Ferries' ship from Aberdeen. Before you begin your exploration, it's a good idea to make some preparations in advance. Stop by a supermarket or local shop to stock up on groceries and withdraw cash from the ATM, ensuring you have the essentials covered. It's handy to have cash on hand for expenses like campsites, coin showers, and the local treats available in the honesty boxes scattered across Shetland.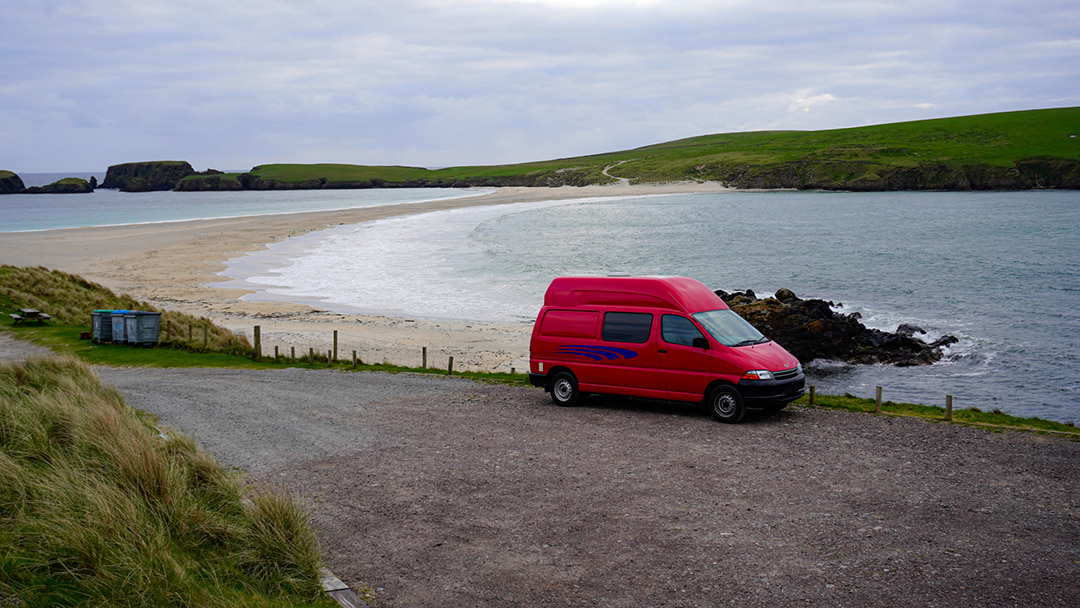 Once you're ready, take a scenic 30-minute drive to St. Ninian's beach, a remarkable spot on Shetland. If you're up for it, consider going on a 2-3 hour hike around St. Ninian's Isle, where you might catch sight of orcas and seals. Take a moment to relax and enjoy the beauty of St. Ninian's beach while having a pleasant lunch in your campervan.
Continue your journey south to visit Sumburgh Head and Lighthouse, an iconic landmark. Visiting Sumburgh Head is free, but to explore the lighthouse and its interesting history, there is a fee of £6. Remember to bring your binoculars for a chance to spot puffins and seabirds in the area.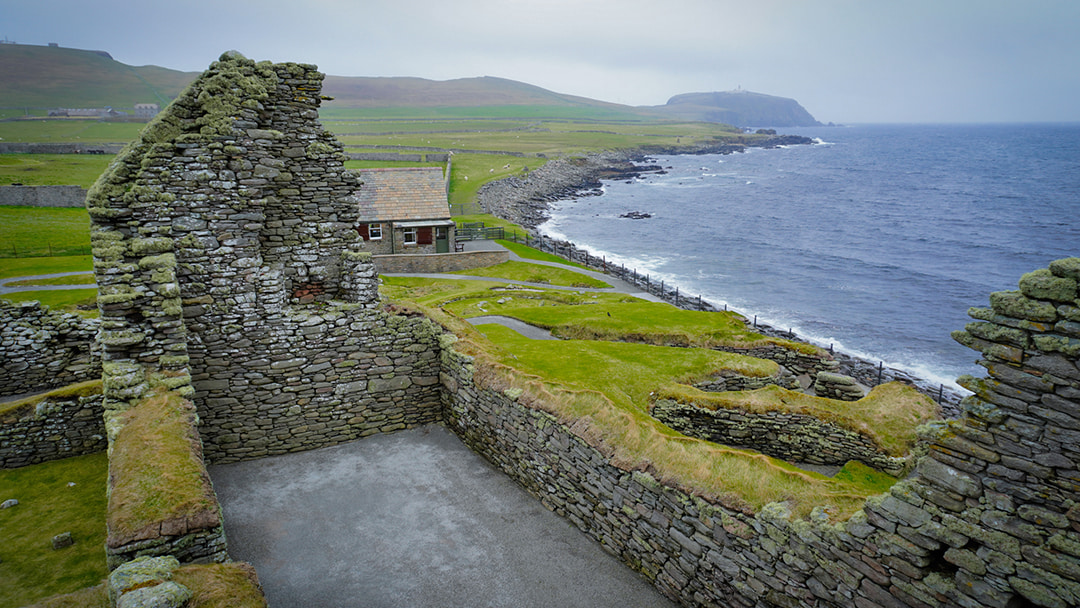 Afterwards, head to the historic Jarlshof Prehistoric and Norse Settlement. Consider opting for the informative audio guide to learn more about the Nordic influence on Shetland throughout the centuries.
Next, head to the Levenwick Community Hall Campsite to spend the night for £20 (it's recommended to make a booking in advance). On your way to the campsite, make a quick stop at the Picnic Press Honesty Box and treat yourself to some delicious brownies.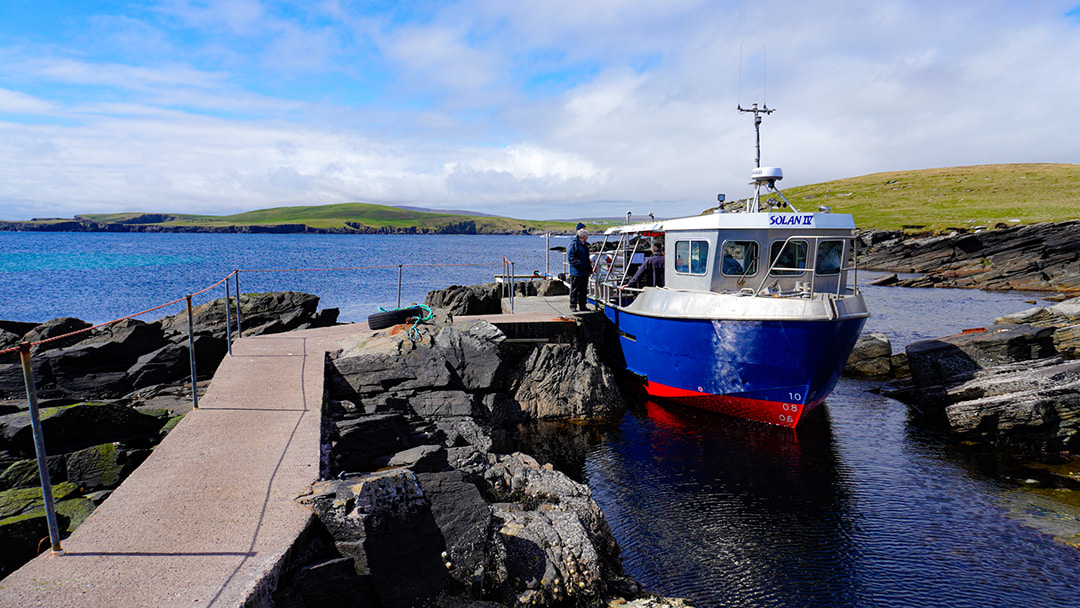 Day 2: Mousa and Scalloway
📌 Seal Spotting at Levenwick Beach
📌 Take the Mousa Boat to see the Mousa Broch
📌 Scalloway Museum
📌 Minn Beach
📌 Stay at Scalloway Caravan Park
Begin your day at Levenwick campsite, and enjoy a pleasant 25-minute walk to Levenwick beach, where you can catch sight of seals lounging in their natural habitat.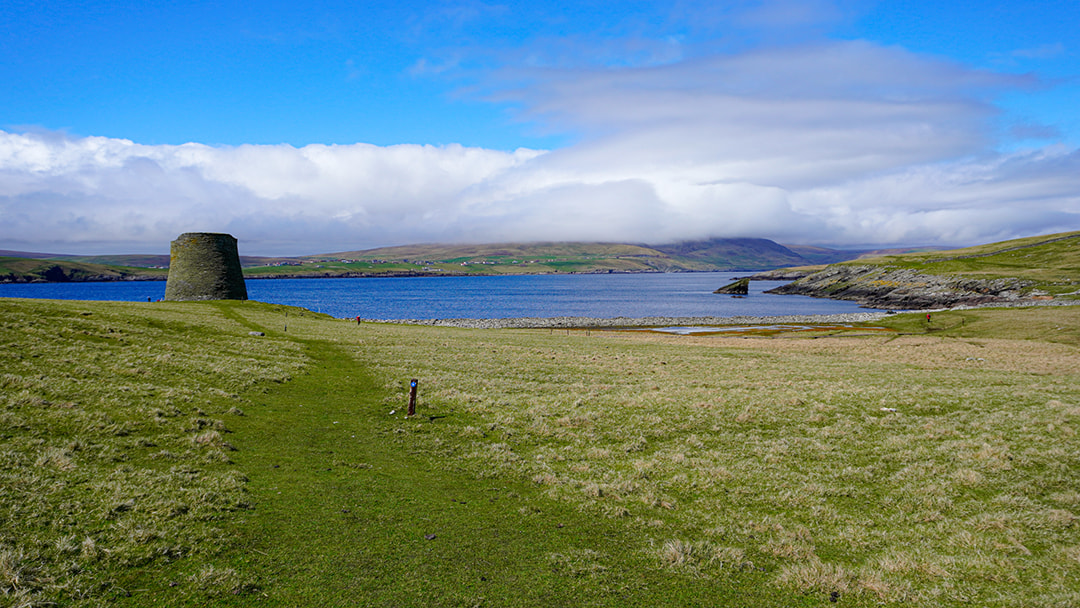 Next, head to Leebitten to catch the 11:30am boat to Mousa Island, priced at £18 per person for a return journey. I recommend that you pack a picnic, as you'll have a generous 3 hours to explore the island and marvel at the famous Mousa Broch – an ancient structure that tells tales of the past. Take your time to appreciate the island's beauty before embarking on the 2:30pm return journey.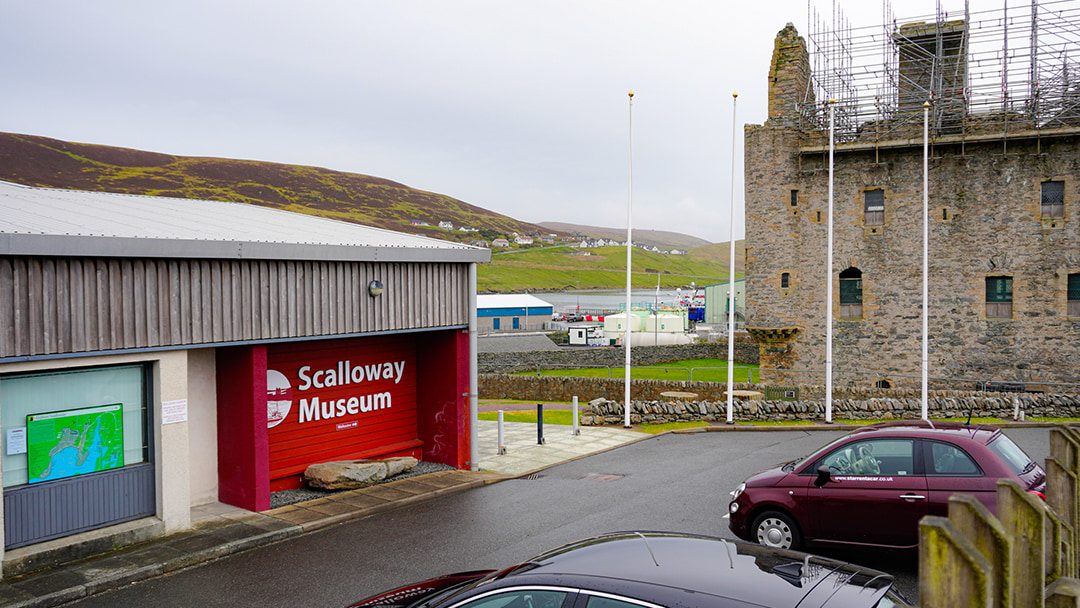 Once back on the main island, drive to Scalloway and make a stop at the Scalloway Museum. Learn about the remarkable story of the Shetland Bus – a testament to the resilience and bravery of the people in the region. Please note that the museum closes at 4pm, so plan your visit accordingly to fully immerse yourself in this incredible piece of history.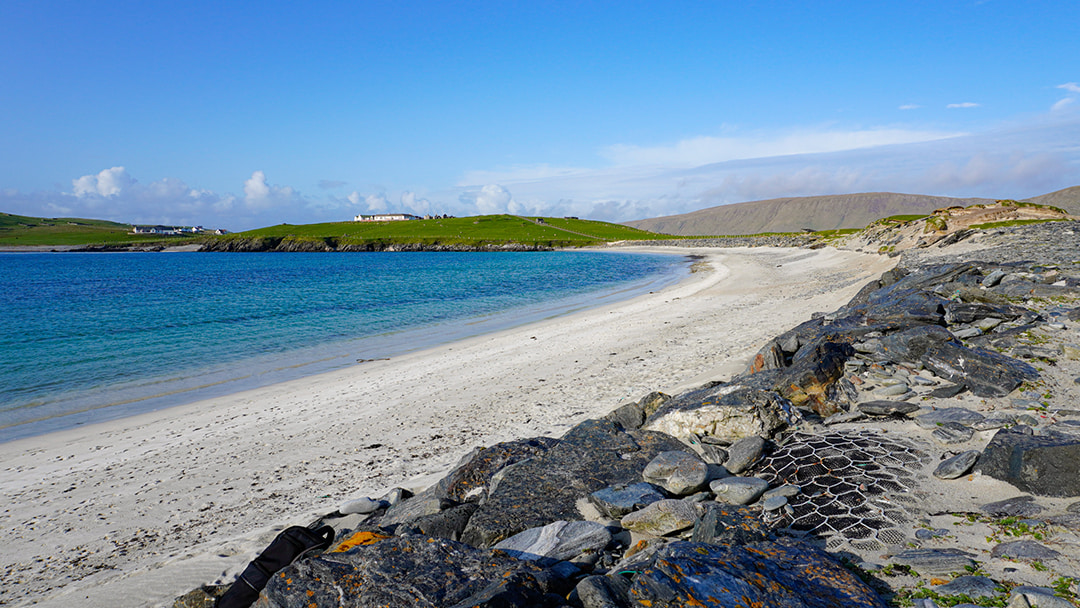 If time permits, venture to the breathtaking Minn Beach, known for its spectacular beauty. There is free parking and the walk down to the beach takes about 10 minutes.
Wrap up your day by parking at the newly opened Scalloway campsite, a comfortable spot with electric hook up, showers, toilet, laundry and kitchen facilities for £31 per night.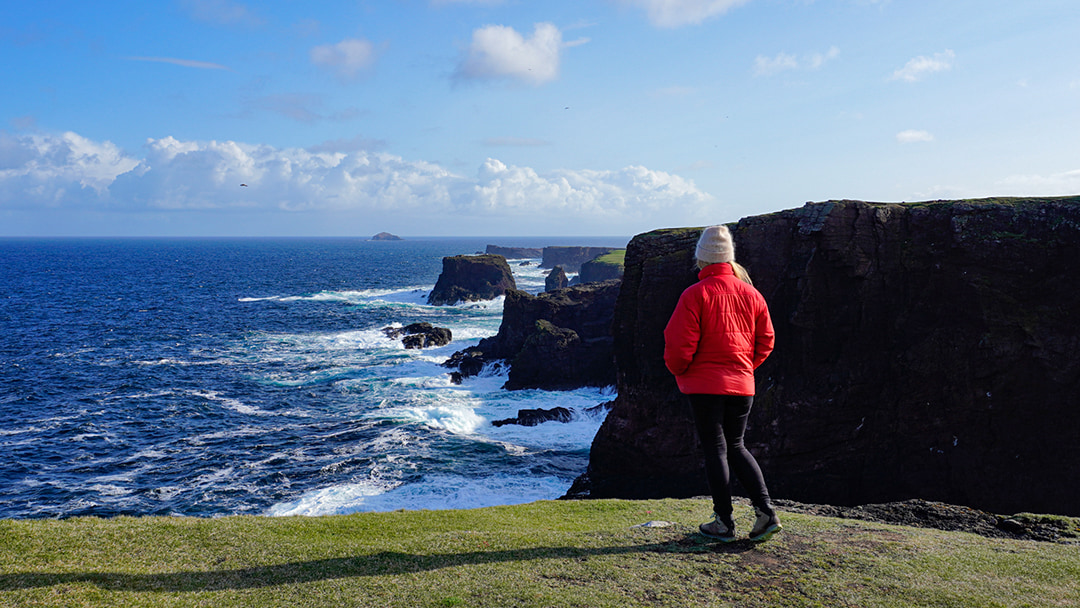 Day 3: Eshaness & Seafood
📌 Eshaness Lighthouse and walk
📌 Lunch at Frankie's Fish & Chips
📌 Inter-island ferry to Yell
📌 Burravoe Caravan Site
Start your day early at Scalloway campsite and enjoy a leisurely 50-minute drive to Eshaness. Take a moment to appreciate the tranquil surroundings as you have breakfast in the car park, with the lighthouse and scenic landscapes in view. If you're up for it, embark on a rewarding 2-3 hour walk along the cliffs, where you can use your binoculars to spot some fascinating birds.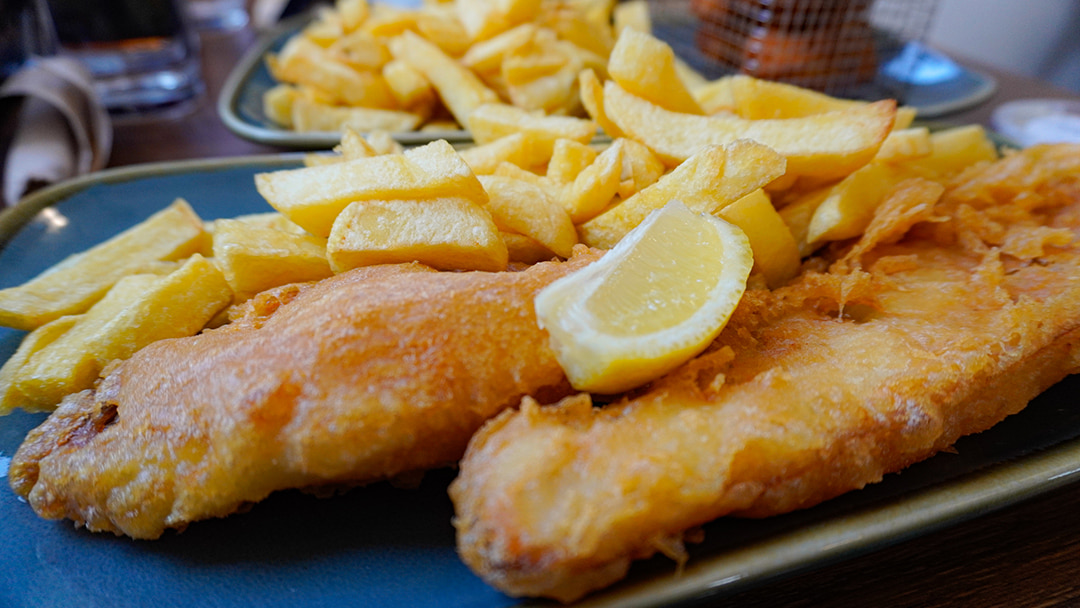 After your walk, continue your journey to Brae, where you can treat yourself to a delicious meal at Frankie's Fish & Chips, a renowned fish and chip shop known for its seafood dishes. Savour the flavours of Shetland as you indulge in the local seafood.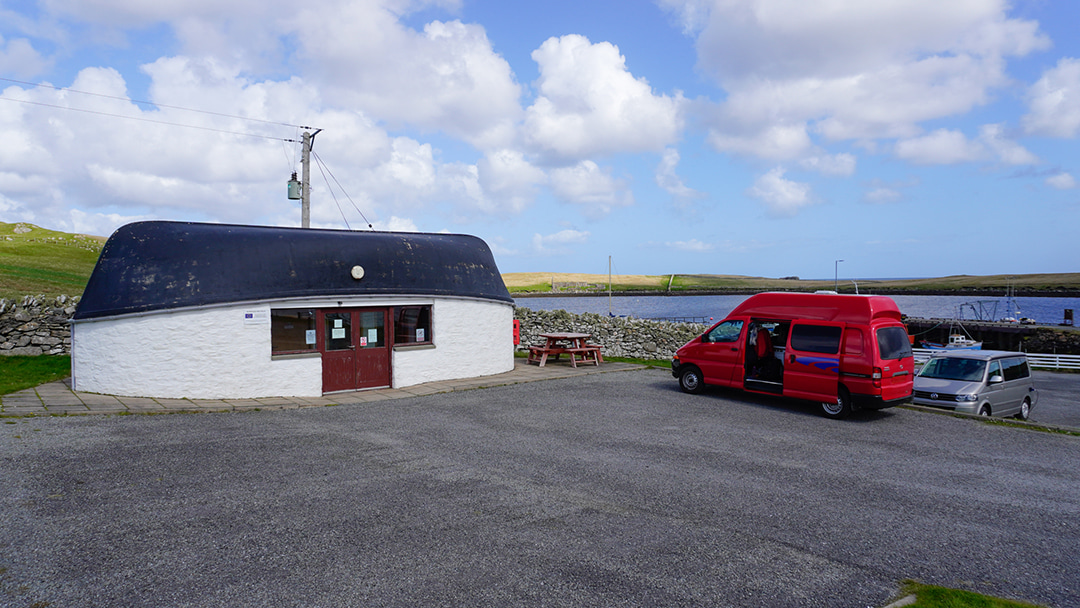 Next, make your way to Toft and catch the inter-island ferry to the picturesque island of Yell. Upon arrival, settle in at the peaceful Burravoe Caravan Site, where you can unwind and enjoy a restful night's sleep. Don't forget to keep an eye out for the occasional otter sighting at the harbour close to the caravan site.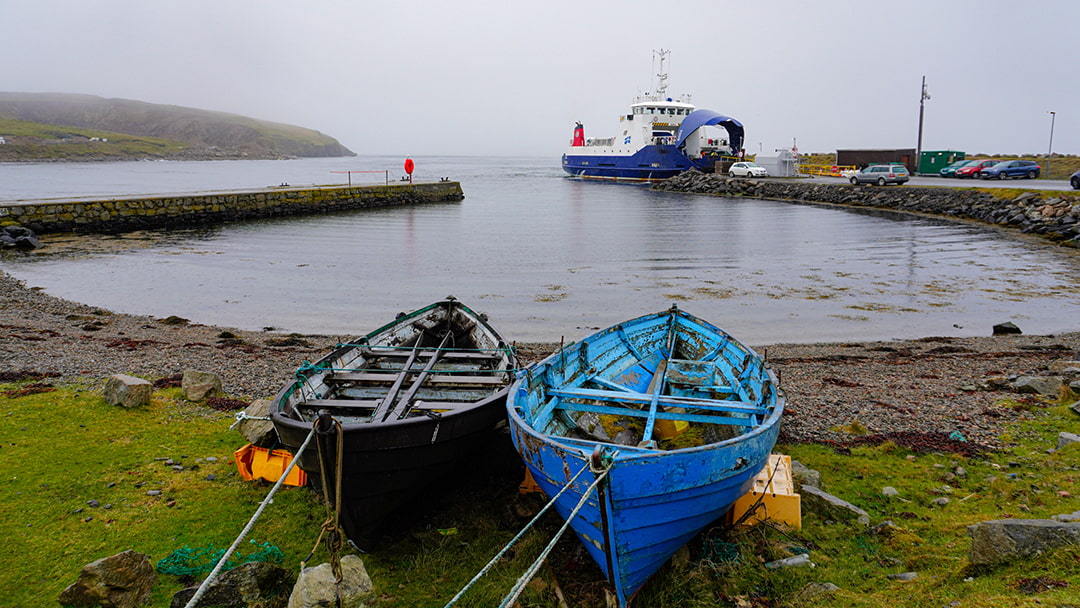 Day 4: Shetland's remote north
📌 Inter-island ferry to Unst
📌 Bobby's bus stop
📌 Viking Unst Project
📌 3 hour walk at Hermaness Nature Reserve (look out for puffins!)
📌 Late lunch at Victoria's Vintage Tea Rooms
📌 Gardiesfauld Youth Hostel – there are campervan park up spots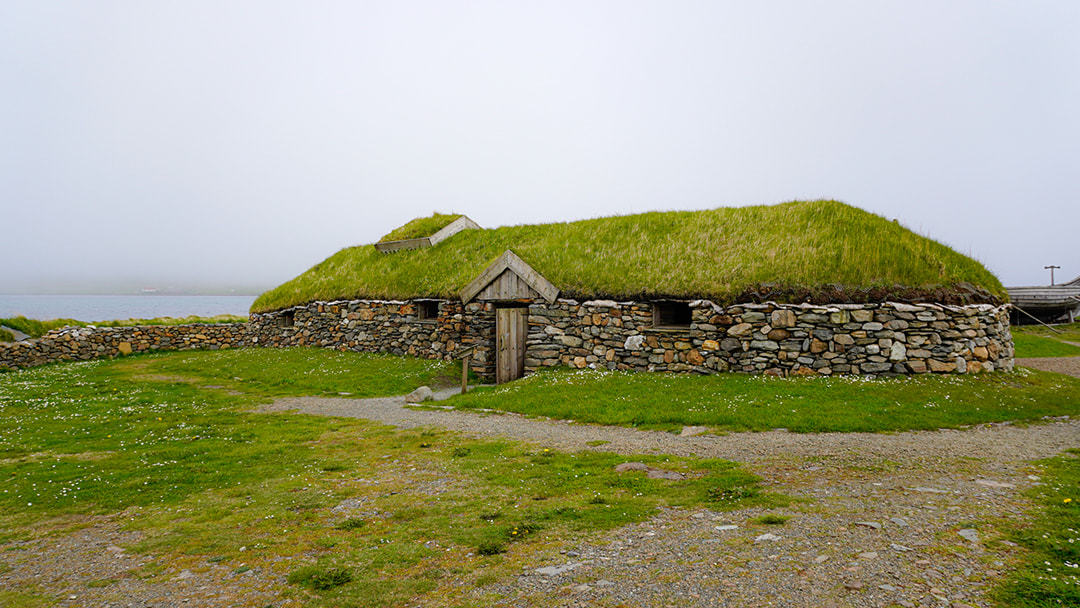 Start your day by heading to Gutcher and catching the inter-island ferry to the island of Unst. Make your way to Bobby's Bus Stop, an iconic attraction filled with fascinating items. Don't forget to grab some treats from the nearby honesty box before continuing to the Viking Unst Project, where you can explore a Viking House and Longboat replica.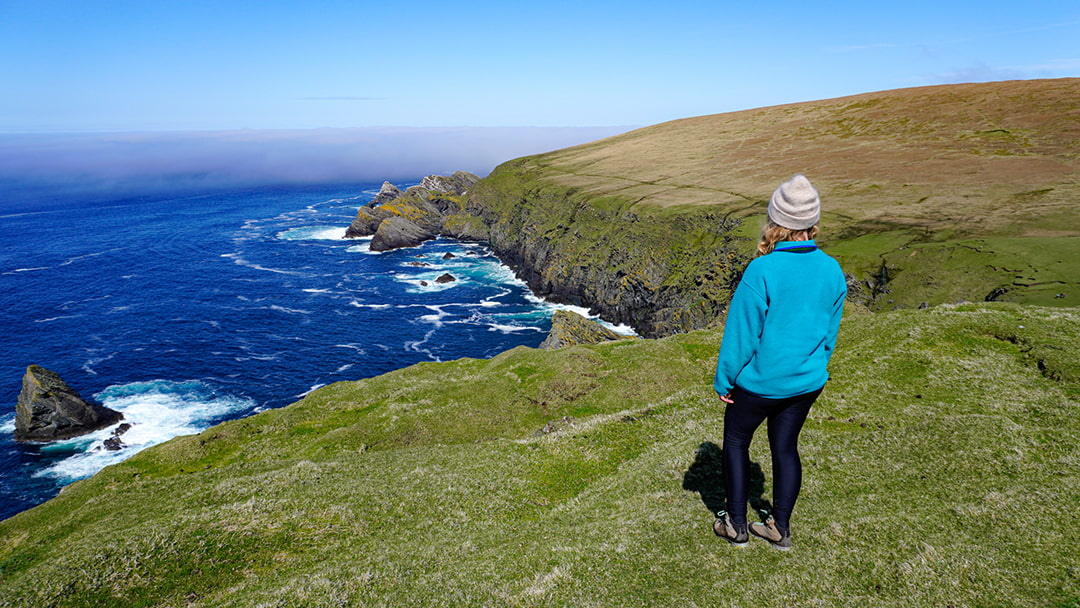 Next, venture to the stunning Hermaness Nature Reserve for a rewarding 3-hour hike. Keep your eyes peeled for puffins and enjoy the breathtaking views, including a glimpse of Muckle Flugga, the UK's most northerly point. After your walk, take a break for lunch at Victoria's Vintage Tea Rooms and try some of Shetland's famous lamb.
As the day comes to a close, make your way to Gardiesfauld Youth Hostel, which offers campervan park up spots with electric hook-ups for £20. It's recommended to book in advance to secure your spot for the night.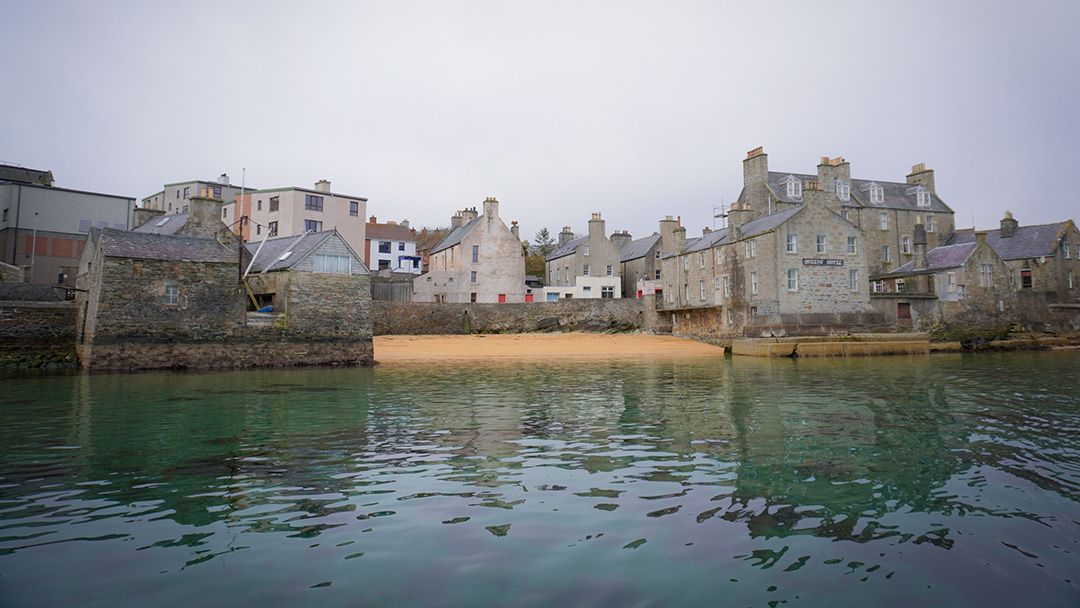 DAY 5: Noss & Lerwick
📌 Early drive back to Lerwick
📌 Boat trip with Seabirds & Seals
📌 Explore Lerwick
📌 Depart on a NorthLink Ferrie's ship
On your final day in Shetland, start the day early by taking the inter-island ferries back to the main island.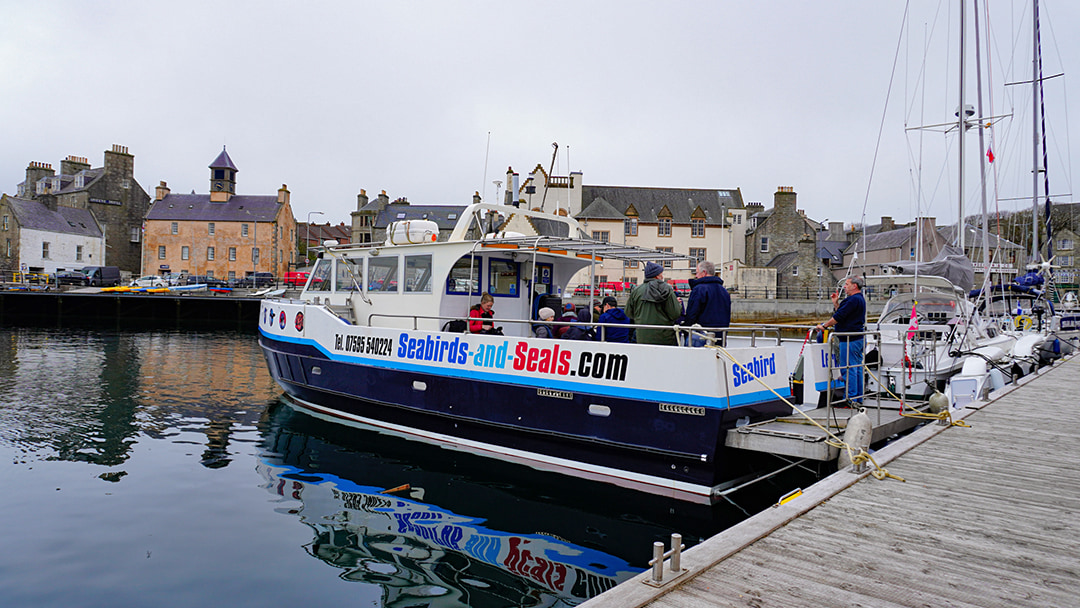 Arrive in Lerwick and join a boat trip to Noss. I took Seabirds and Seals but there are other excellent Noss boat operators available too. This excursion will take you to the stunning island of Noss, renowned as one of Europe's prime locations for observing seabirds. Prepare to be amazed by the diverse bird species that call this place home.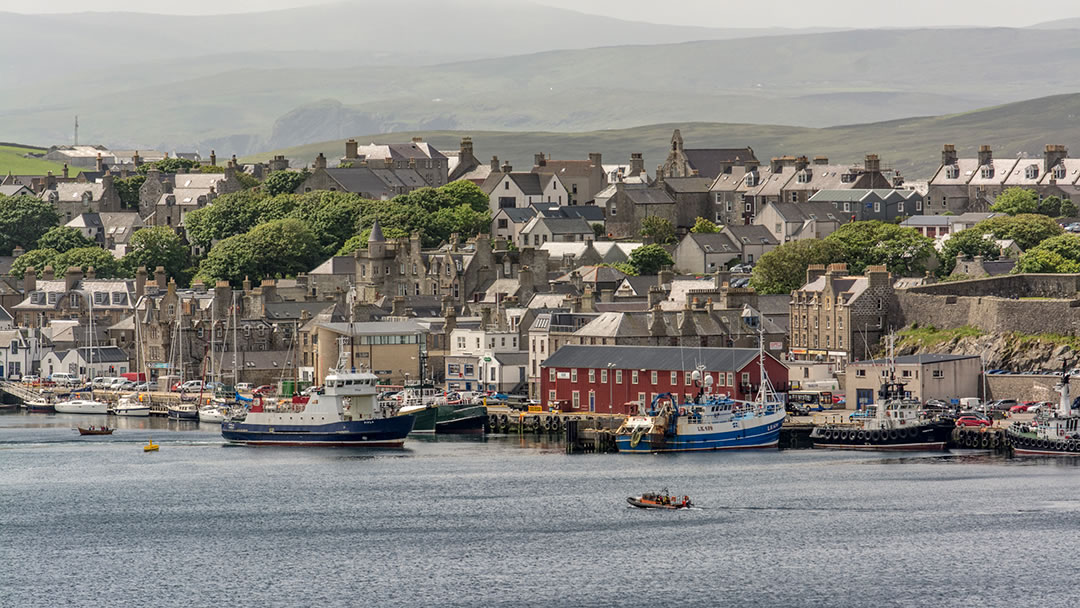 In the afternoon, take your time to wander through the charming streets of Lerwick. Admire the beautiful buildings, try some local cuisine, and seize the opportunity to pick up any last-minute souvenirs.
As the day draws to a close, make your way to the port and embark on the early evening departure aboard a NorthLink Ferries' ship bidding farewell to the beautiful Shetland Islands.
---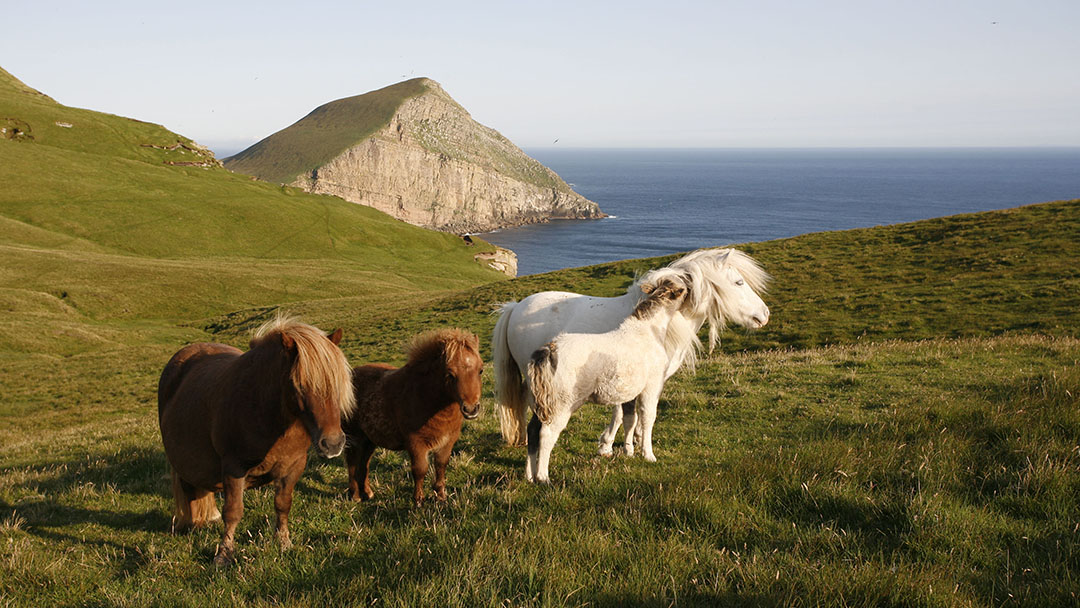 This above itinerary provides a fantastic glimpse into the wonders of Shetland in 5 days. However, if you have more time to spare, there are additional experiences you can consider during your campervan adventure:
🫖 Attend a traditional Sunday tea in one of the community halls, where you can enjoy homemade treats and engage with the local community.
🌌 If you're lucky, witness the awe-inspiring Northern Lights, a natural phenomenon that graces the Shetland skies during certain times of the year.
🐴 Keep an eye out for the adorable Shetland ponies, iconic symbols of the islands.
🎶 Immerse yourself in the vibrant traditional music scene by joining a traditional music night at the Journey bar in Lerwick, where you can revel in the lively tunes and rich cultural heritage.
⛴️ Expand your island exploration by visiting more of the smaller islands surrounding Shetland, each with its own unique charm and attractions.
Exploring Shetland by campervan is a remarkable experience, and I hope the suggested itinerary and these additional ideas inspire you to create an unforgettable adventure on these incredible islands.
Prices correct at time of publication, July 2023, but may be subject to change.

By
Ruth Aisling
Ruth Aisling is a Scottish content creator with a passion for adventure, campervan travel, and the great outdoors. You'll often find her showcasing unique off-the-beaten-path destinations and inspiring others to explore. Discover more at
www.instagram.com/ruthaisling
Pin it!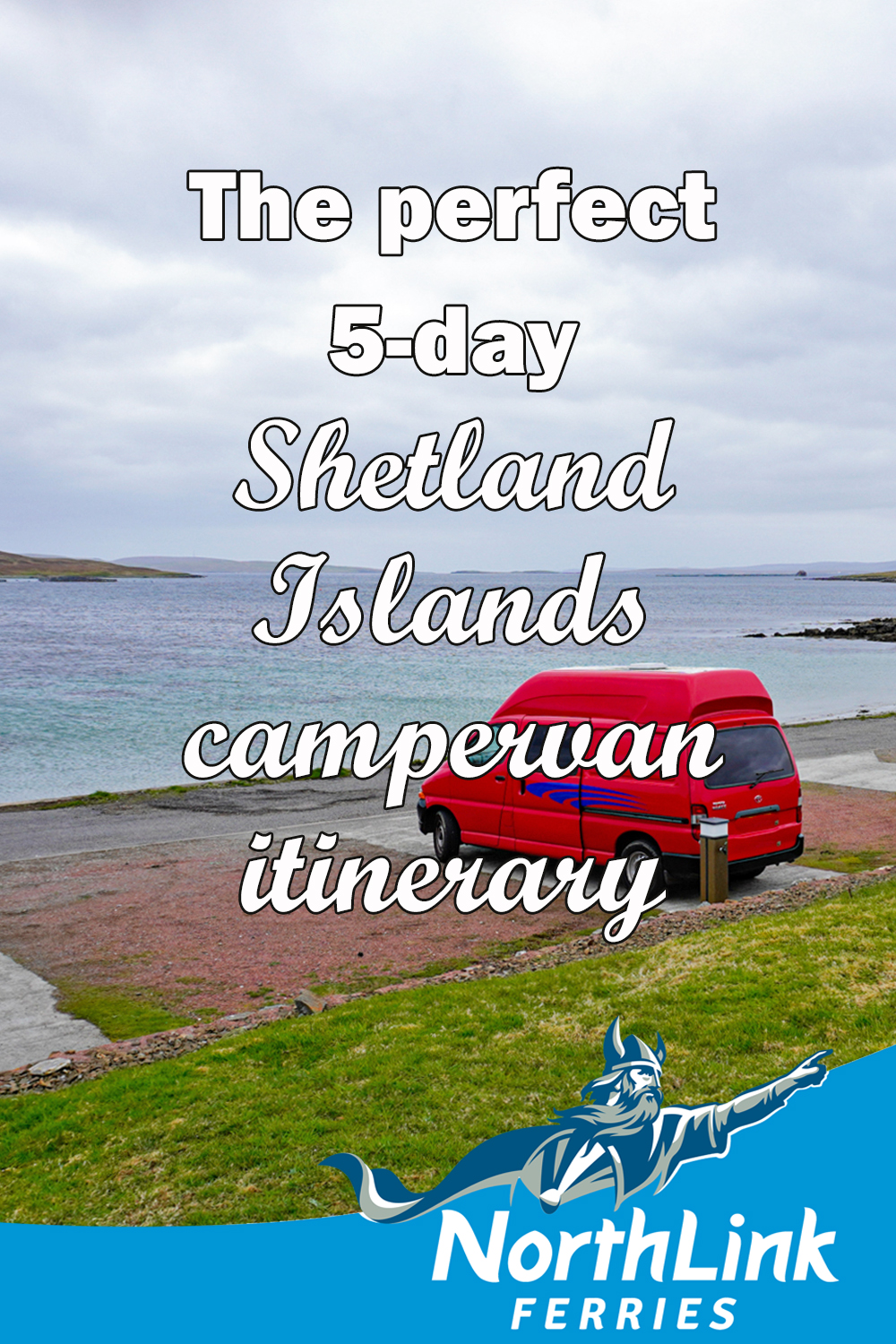 Header image: Enjoying a peaceful walk at Hermaness Nature Reserve photo © Copyright Ruth Aisling