Things to do on a rainy day in Shetland
Most visitors to Shetland will fall in love with the amazing scenery found in the islands – there's so much to see and explore in Shetland! However, what things can you do when it's a rainy day in Shetland?
Eshaness is super for a rainy day, but if you can manage it, why not wait for a gale – when the cliffs, stacks, blowholes and geos of Eshaness bare the brunt of the full force of the North Atlantic!
We've got a few ideas that might help!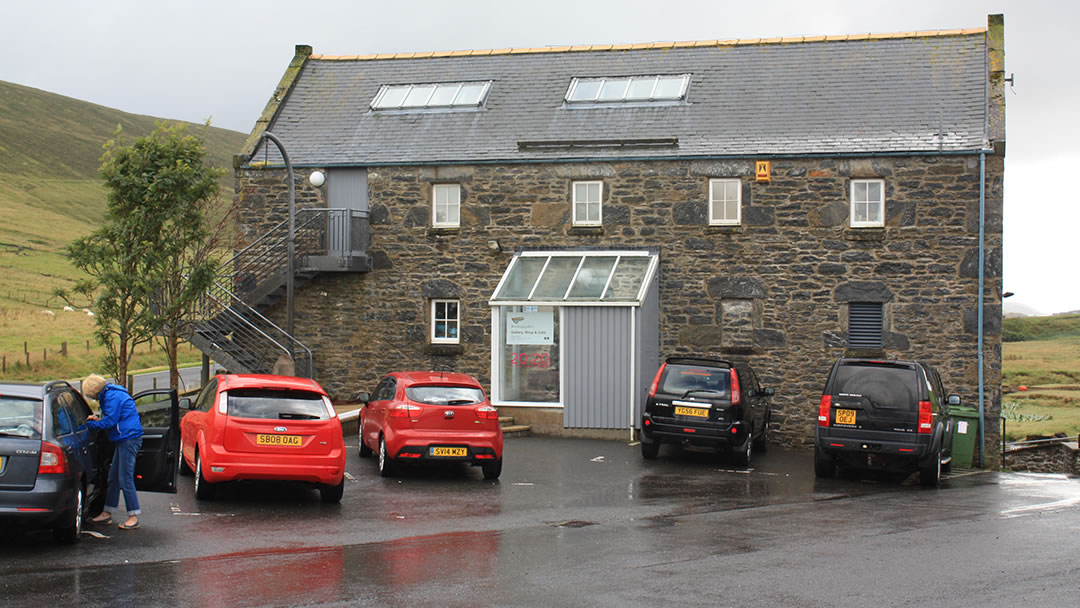 See the best of Shetland's artists at Bonhoga Gallery
Bonhoga Gallery is situated within Weisdale Mill – a watermill in the central mainland. Weisdale Mill has a colourful history – it was built in 1855 and was Shetland's largest corn mill and later a butcher's shop. During World War 2 Weisdale Mill was hit by enemy bullets!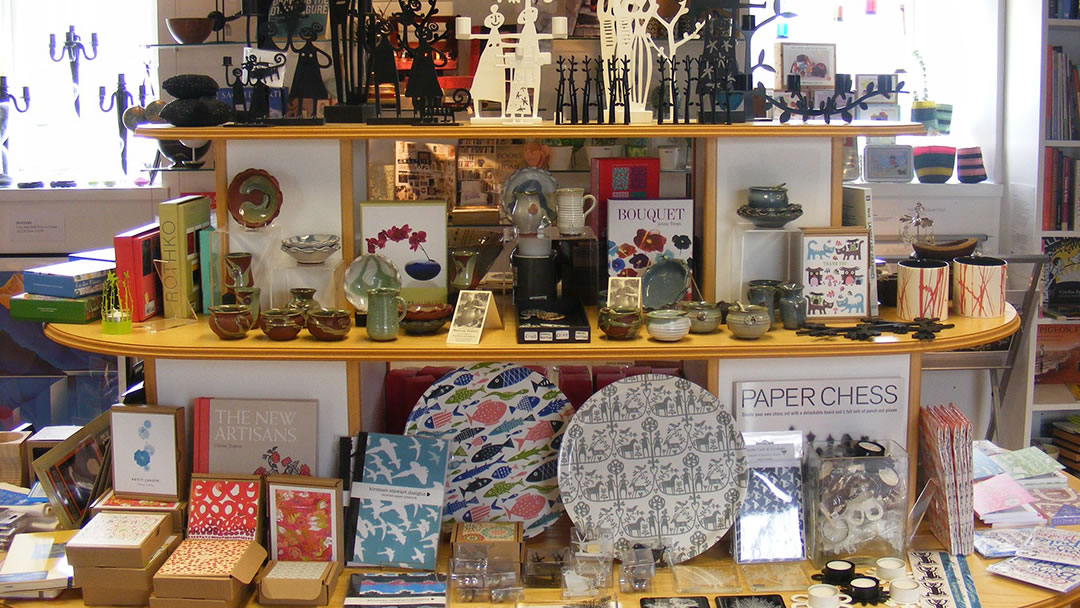 The Gallery is a superb place to see the best of Shetland's artists. It also has a super shop full of tasteful souvenirs and a marvellous cafe (with great choices for kids!) It's a great retreat on a rainy day where you can watch the swollen burn rush by outside!
For more about Bonhoga Gallery please visit https://www.facebook.com/BonhogaGallery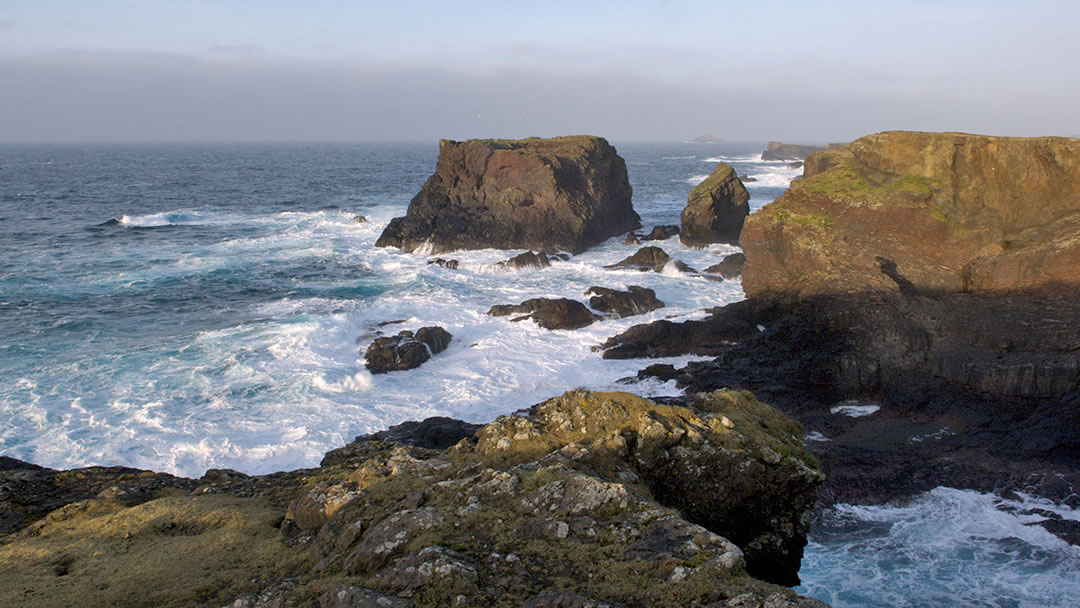 Drive to the amazing cliffs of Eshaness
There are some places in Shetland that are actually improved by bad weather and Eshaness is one of them!
Eshaness is in the North west of Shetland – a 40 mile drive from Lerwick – and to tell Eshaness's story we'd have to travel back 400 million years to a time when Shetland lay near the Equator and Eshaness was a volcano. The cliffs of Eshaness cut right through the flank of the volcano – and lava and pyroclastic rock can be seen everywhere. The car park at Eshaness is next to the lighthouse (which has a square rather than round tower) and it is so brilliantly placed, you don't even need to get out of the car to admire the cliff scenery!
Eshaness is super for a rainy day, but if you can manage it, why not wait for a gale – when the cliffs, stacks, blowholes and geos of Eshaness bare the brunt of the full force of the North Atlantic!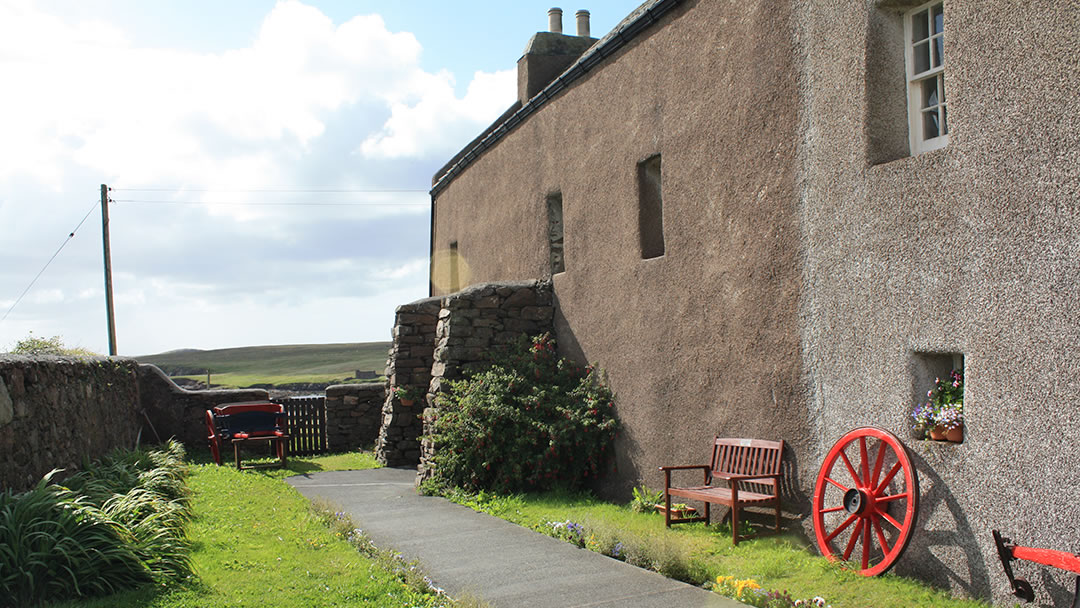 Find out about Shetland's past at Tangwick Haa Museum
Only three miles from the cliffs of Eshaness is the Tangwick Haa Museum. This lovely museum was built in the late 17th century as a three storey house for the first Cheynes of Tangwick. Now it houses a fine collection of early agricultural tools, 19th century household objects and other artefacts and photographs documenting life in Northmavine through the years.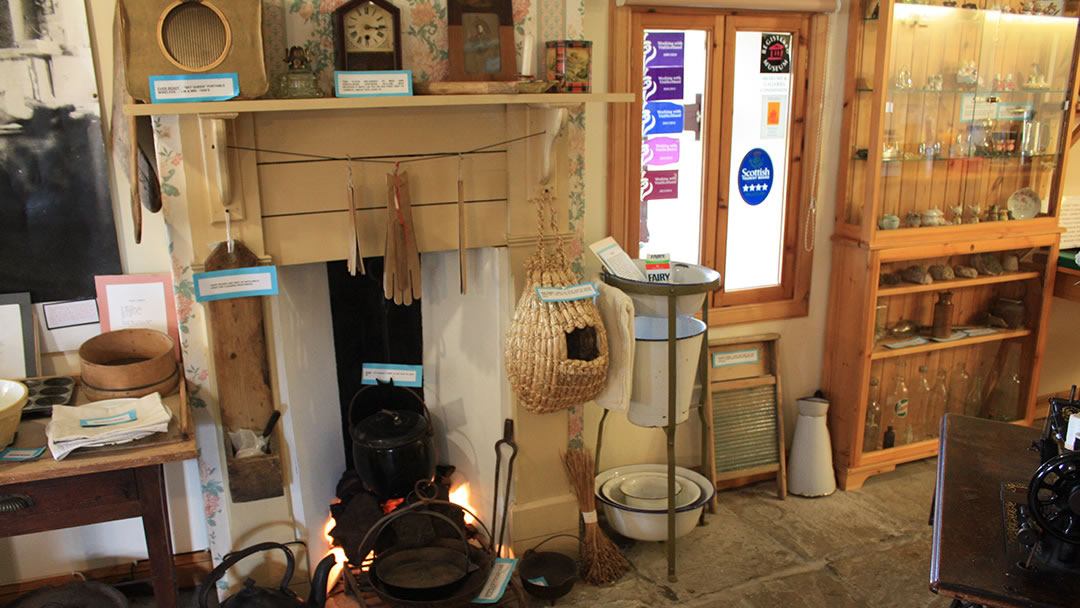 My children were particularly taken with the shell collection. I was impressed by the Haa's service to assist those tracing their genealogy through local parish records (with free biscuits and coffee to help with the search!) Of all the places we've visited in Shetland we received the warmest welcome at Tangwick Haa!
Tangwick Haa Museum is free to enter, but donations are welcomed. Other great museums to visit on a rainy day in Shetland include The Croft House Museum in Dunrossness, The Boat Haven in Unst, Hoswick Visitor Centre in Sandwick, Quendale Water Mill in Dunrossness, the Shetland Museum in Lerwick and The Cabin Museum in Vidlin.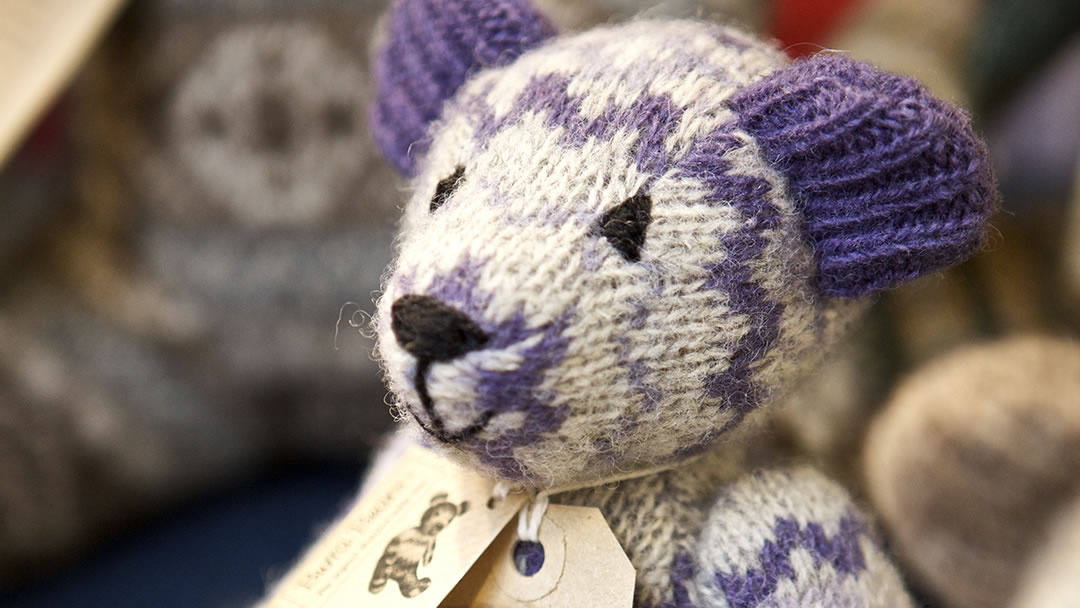 Follow the craft trail and pick up something truly unique!
Shetland is home to many talented craftmakers and designers, and a rainy day is a super time to visit them! You'll find lovely paintings, beautiful glass, stunning pottery and ceramic pieces, dazzling jewellery, fantastic furniture, and truly unique textiles – from scarfs to jumpers to bears.
Please visit http://www.shetlandartsandcrafts.co.uk/ for a map of shops and workshops scattered throughout Shetland.
Please note – it's worth checking opening hours or calling ahead to avoid disappointment. Also some craftmakers accept cash and cheques but not cards, so make sure you have money before you start the craft trail – with so many tempting buys, we can guarantee you'll need it!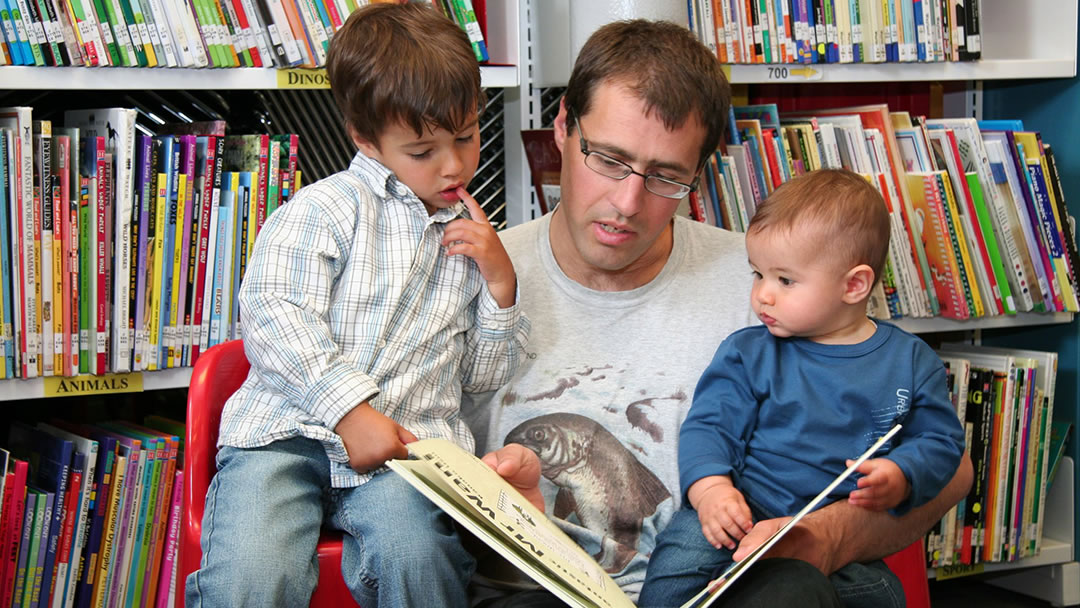 Other suggestions for a rainy day in Shetland
There's plenty of other things to do in Shetland on a rainy day – why not visit a library and catch up on some of the superb books being written in Shetland today? The library in Lerwick is located in Lower Hillhead (close to the Islesburgh Community Centre) in a lovely former church (St Ringan's Church). I've spent some very happy rainy afternoons here.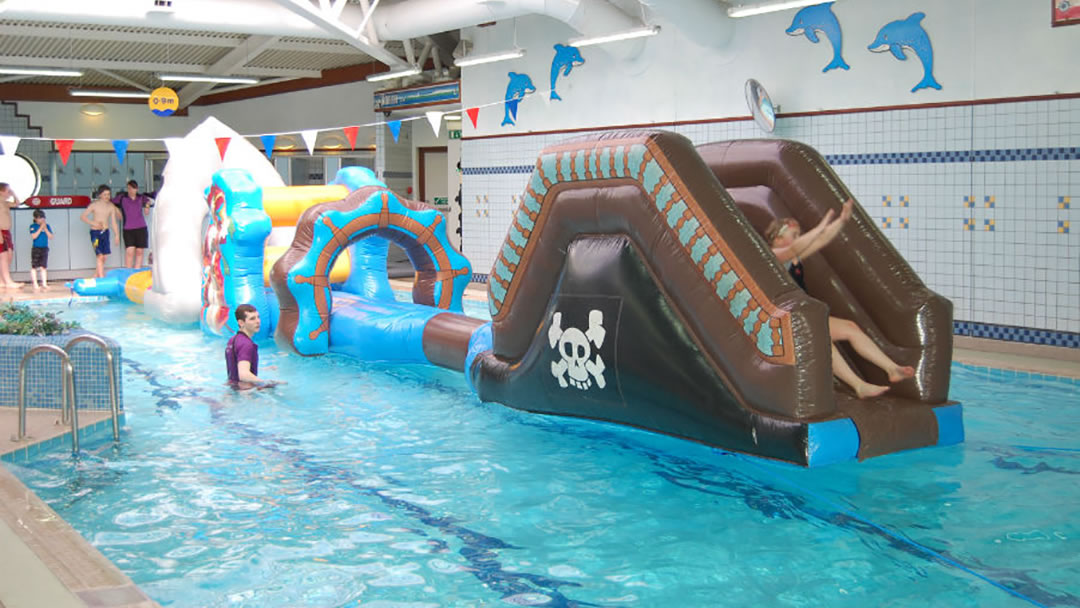 Shetland is famous for fantastic swimming pools, and now for fantastic swimmers – 13 year old Erraid Davies from Shetland became the youngest ever competitor – from any nation – to win a Commonwealth Games medal when she took bronze in her 100m breaststroke race in Glasgow 2014.
Visiting a swimming pool is a great idea on a rainy day – the pool at Clickimin has flumes and river rapids, but throughout Shetland there are many super places to swim that are perfect for all ages. Scalloway pool is recommended, as is the swimming pool in the North Mainland Leisure Centre in Brae (pictured above).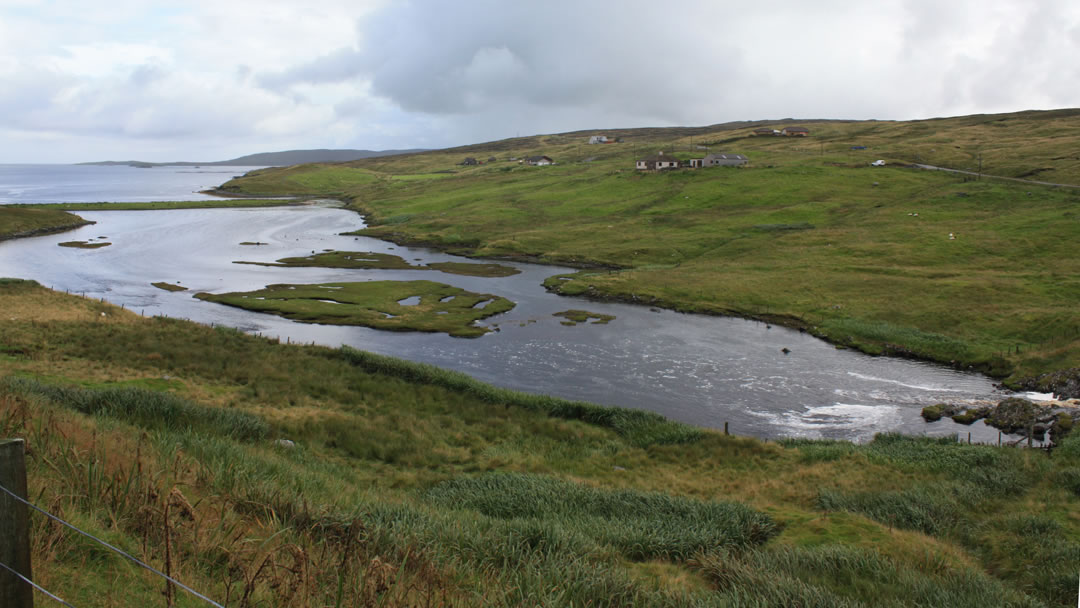 Finally we'd recommend a drive to the head of Shetland's voes on a rainy day. A voe is a coastal inlet, and there are many in Shetland, some of them quite deep. All voes are valleys that have drowned by the rise of sea since the Ice Age. On a rainy day you'll see small trickling burns transformed into tremendous cascades of water, tumbling down hillsides into voes. The burn we saw on a rainy day at Laxo Ayre (pictured) was particularly spectacular!

By
Magnus Dixon
Orkney and Shetland enthusiast, family man, loves walks, likes animals, terrible at sports, dire taste in music, adores audiobooks and films, eats a little too much for his own good.
Pin it!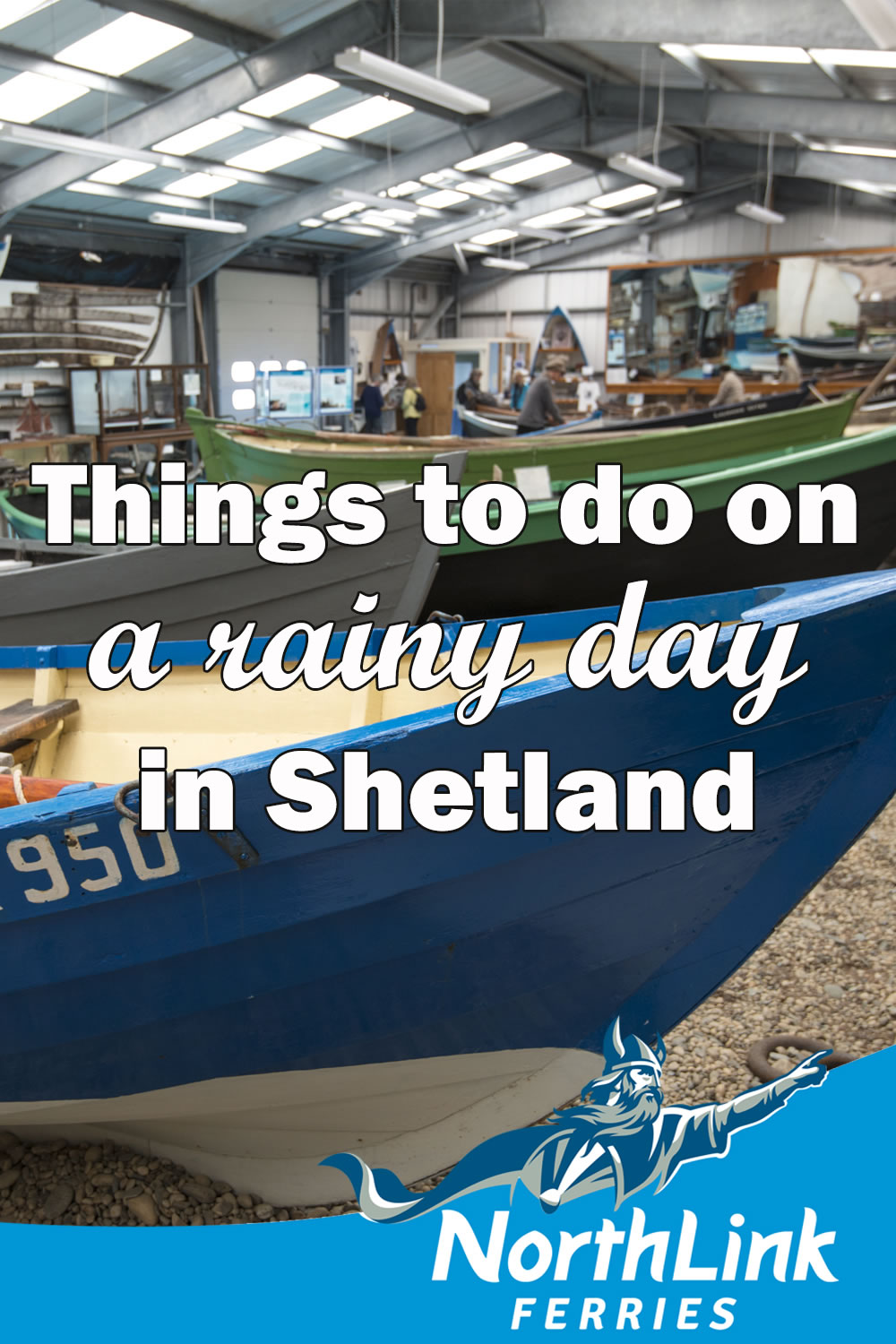 Header image: Waves at Eshaness in Shetland photo © Copyright Charles Tait