Robin McKelvie in Shetland: Why I keep coming back
There is something special about Shetland. Well, there must be. As a travel writer who has visited over 100 countries I keep coming back to these entrancing northerly isles.
You're never more than four miles from the Atlantic or North Sea, with water and epic sunsets bursting out all over the archipelago. The hinterland has its lifegiving moorland and rugged low-slung hills, but it is the coast that constantly compels, with its soaring seabird-kissed cliffs, coves and beaches.
Let's hop aboard the NorthLink Ferries ship in Aberdeen and I'll share with you some of the reasons you should join me following the Northern Lights – or the Mirrie Dancers as they are known here – to the Shetland Islands.
First things first – let's look at the idea that the Shetland Islands are a 'remote' end of the world place, as you sometimes get the impression from writers and broadcasters gushing about truly remarkable Shetland. The 100+ islands are truly remarkable, the sort of escape that well deserves to be on everyone's bucket list. But they are easy to get to and not remote to the people who live here. The Shetland Islands are a real, vibrant community distinct from Scotland. And it's a joy and a privilege to enter and share their world. And boy do Shetlanders make you feel welcome, a key reason I enjoy visiting so much.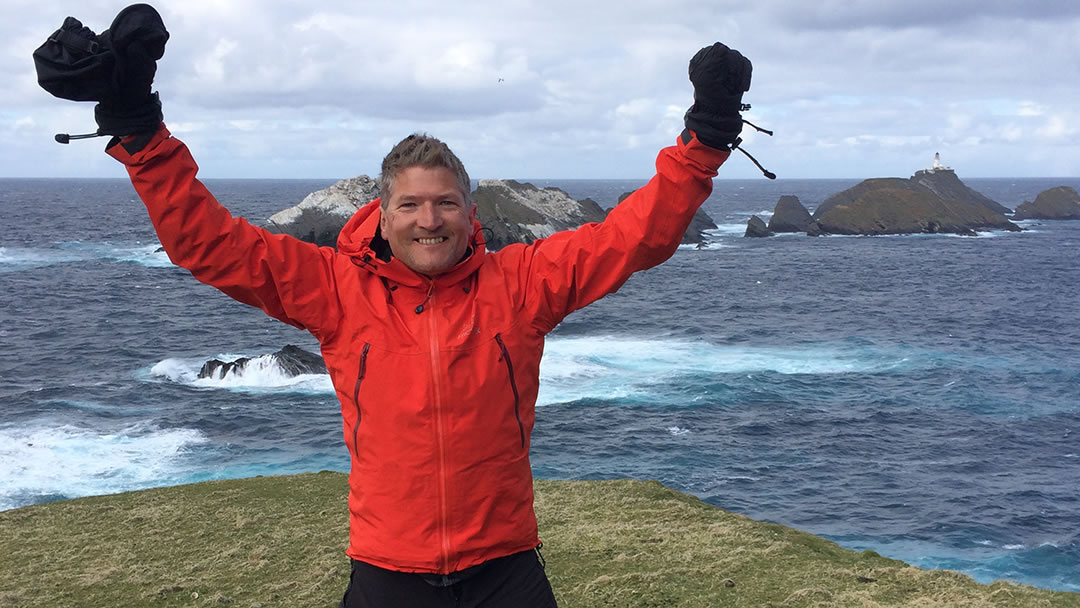 The natural setting the people live in is deeply dramatic too: this is Nature with that capital N, a wild and wildly beautiful landscape. You're never more than four miles from the Atlantic or North Sea, with water and epic sunsets bursting out all over the archipelago. The hinterland has its lifegiving moorland and rugged low-slung hills, but it is the coast that constantly compels, with its soaring seabird-kissed cliffs, coves and beaches. No one seems to agree exactly how many beaches there are, but I've heard north of 100 across a coastline that stretches for 1,700 miles. In the waters you can spy everything from porpoises and dolphins, through to whales.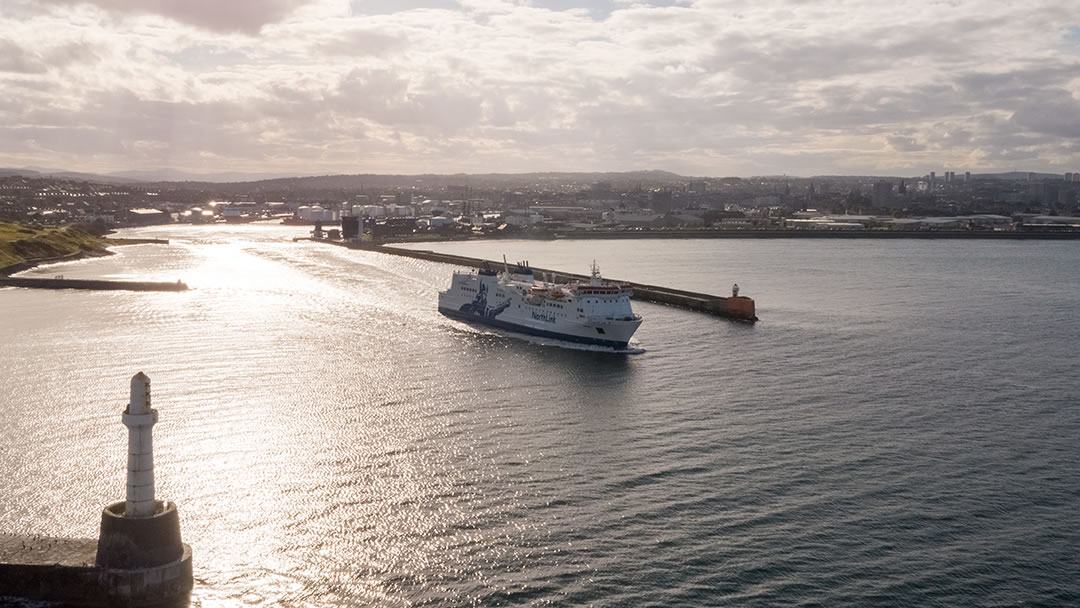 Brilliantly, getting to this 'remote' archipelago is not even vaguely a hardship – as with all great travel experiences the journey is integral in fact, perfectly setting the tone. You board in Aberdeen for a relaxed overnight sailing just as everyone else is tackling rush hour. Easing out of Aberdeen Harbour, those Torry Battery bottlenose dolphins wave farewell as you settle down to local produce for dinner, washed down with a local gin or ale. You'll often be treated to an epic sunset too.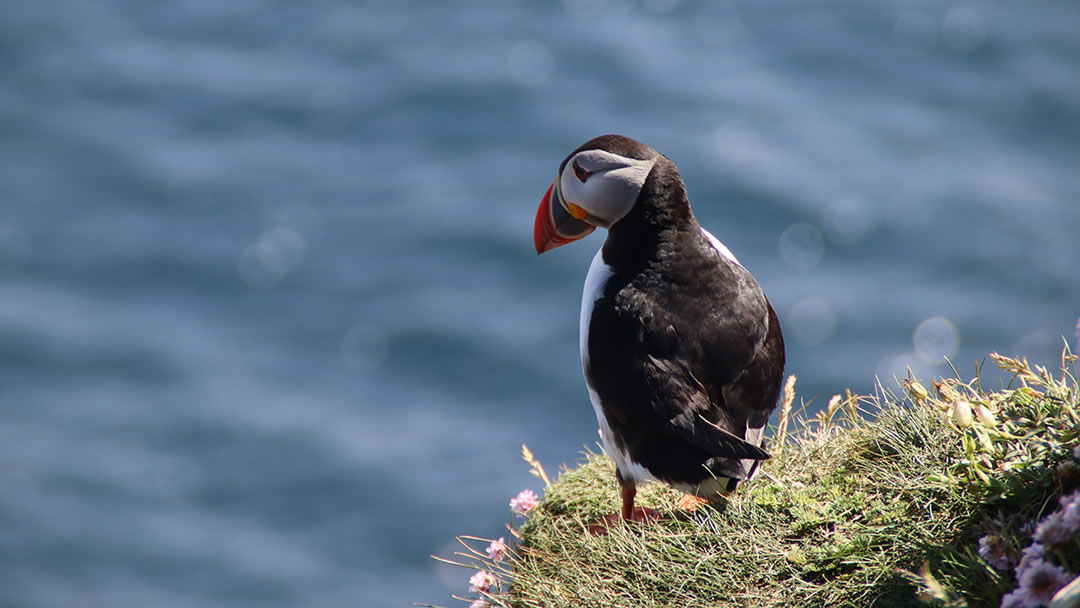 And treated to an epic sunrise. Arriving in Lerwick – look out for seals and seabirds as you ease landwards – you're sailing in with the ghosts of the Norsemen who imbue Shetland with a distinct culture that offers lashings of influences from the Scottish mainland woven into the rich history of the Norse people. 'Vikings' in Shetland are not just TV villains, or a distant historic concept, but a living, breathing part of an archipelago that gives Shetland a feel like nowhere else in Scotland.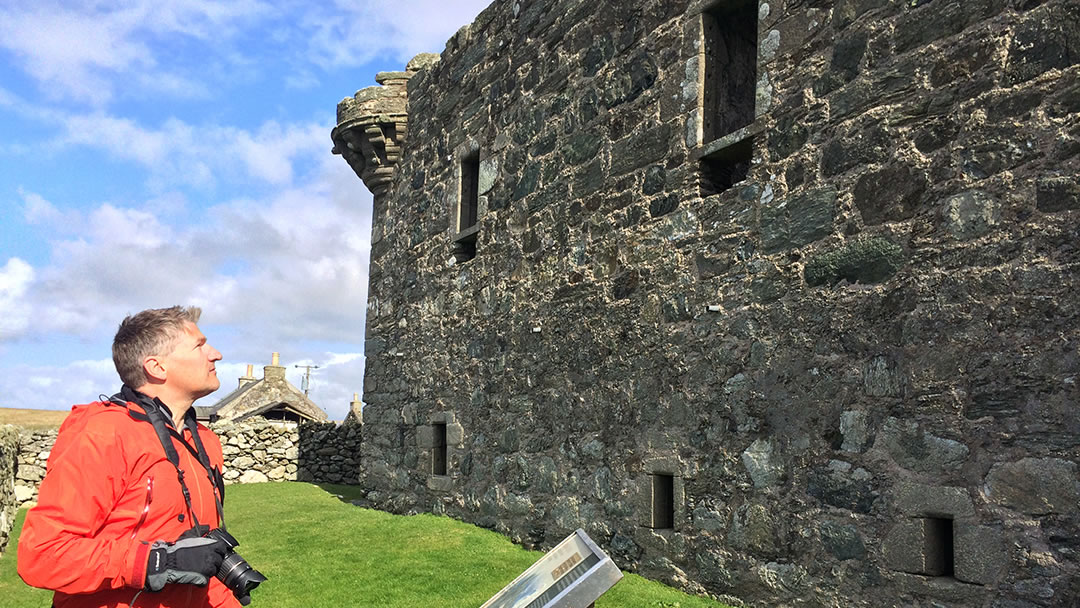 I've never been to Up Helly Aa – it's yet another idea on my never ending Shetland to do list – but thoroughly recommend you head up for a unique festival with Norse culture at its heart. Think fire, think burning Viking longships and the brilliantly dressed local 'squads'. I've heard much about a spirit and energy that is hard to match during the festivities, as it cuts straight to the heart of Shetland culture. And it's a culture I – like every visitor – end up drawn into through events and cultural attractions throughout the year.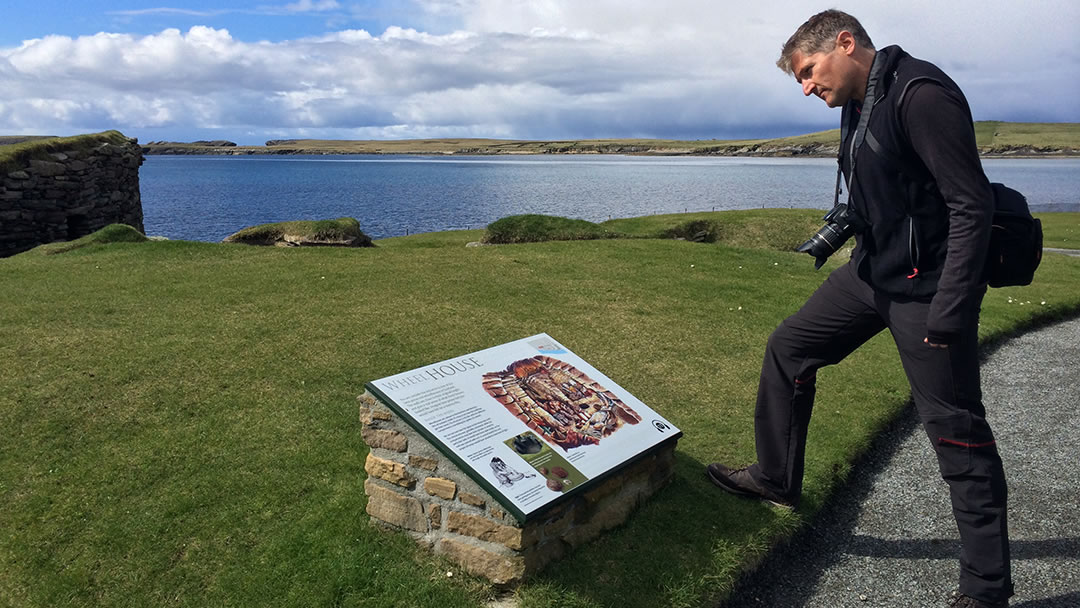 Often I get asked by editors to write one story or blog 'covering Shetland'. That is impossible: I'd need several novels. It's the diversity of the archipelago that blows every new arrival away. One minute you are spotting killer whales from a Lerwick supermarket, the next eking by torchlight through the lair of a notorious laird in a haunted castle. Another day brings Neolithic history at Jarlshof. And Iron Age and Viking heritage here too – 4,000 years of history all in the same place.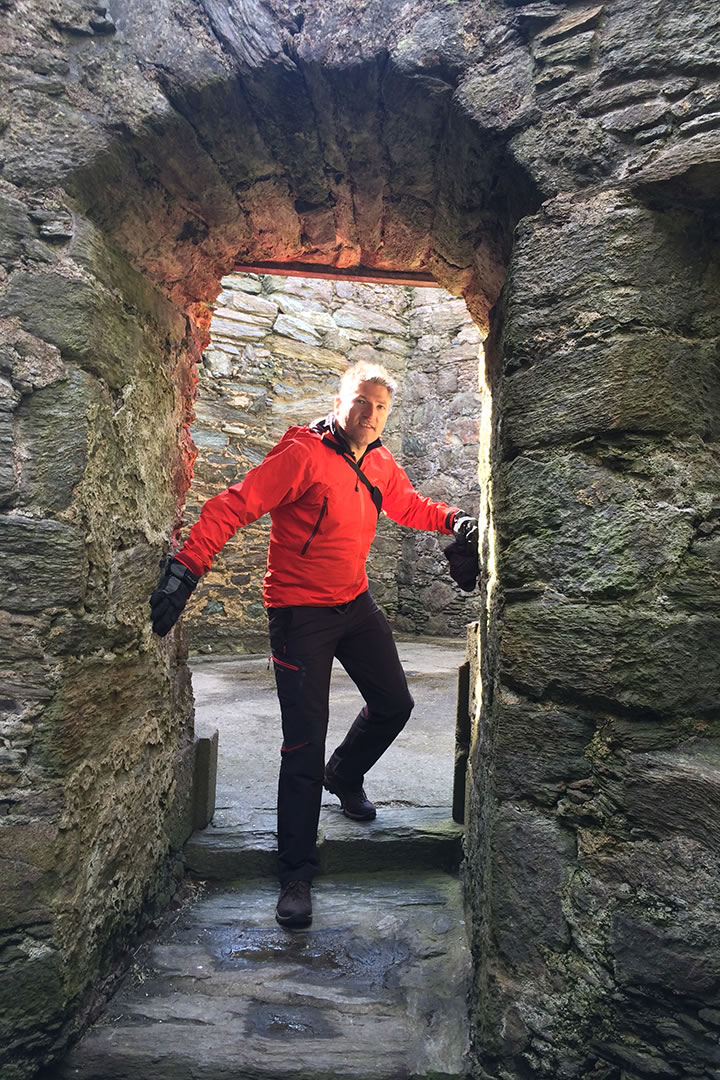 Like the sound of those? Well how about tucking into superb mussels afterwards from those nutrient-rich super clean voes that indent Shetland; perhaps boat-fresh scallops and chips from the UK's most northerly chippie? Shetland's bountiful food and drink really is world-class these days, everything from its famous Shetland mussels, through to a rich choice of local ales. And the settings where you can enjoy it vary too – how about a slap up seafood feast in the new restaurant in Scalloway I popped into this summer, or 'just' locally smoked salmon with Jimmy Perez (the famous fictional Shetland detective) overlooking Bain's Beach?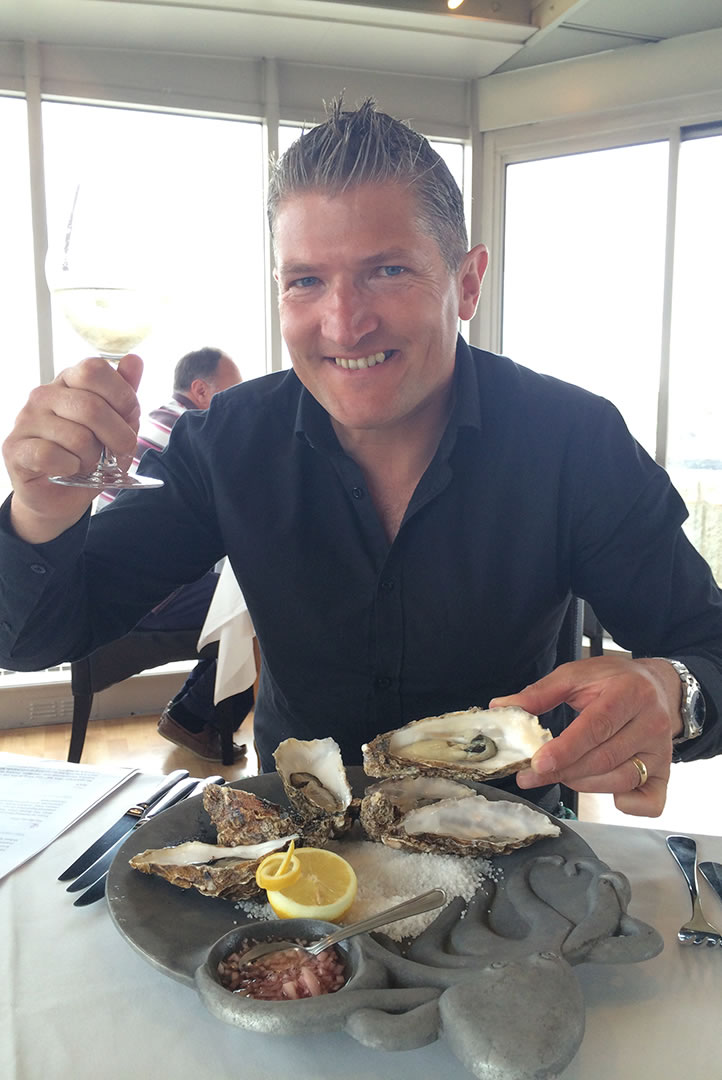 I'm delighted to be writing a series of blogs for NorthLink Ferries that showcase some of the most remarkable aspects of Shetland. We'll be covering the northernmost inhabited island in the British Isles, Unst. As if that wasn't claim to fame enough, I was back up this summer and found things moving full speed ahead for a pioneering space station! In that blog I'll share with you why Shetland is perfect for space launches and why Unst is a brilliant isle to visit.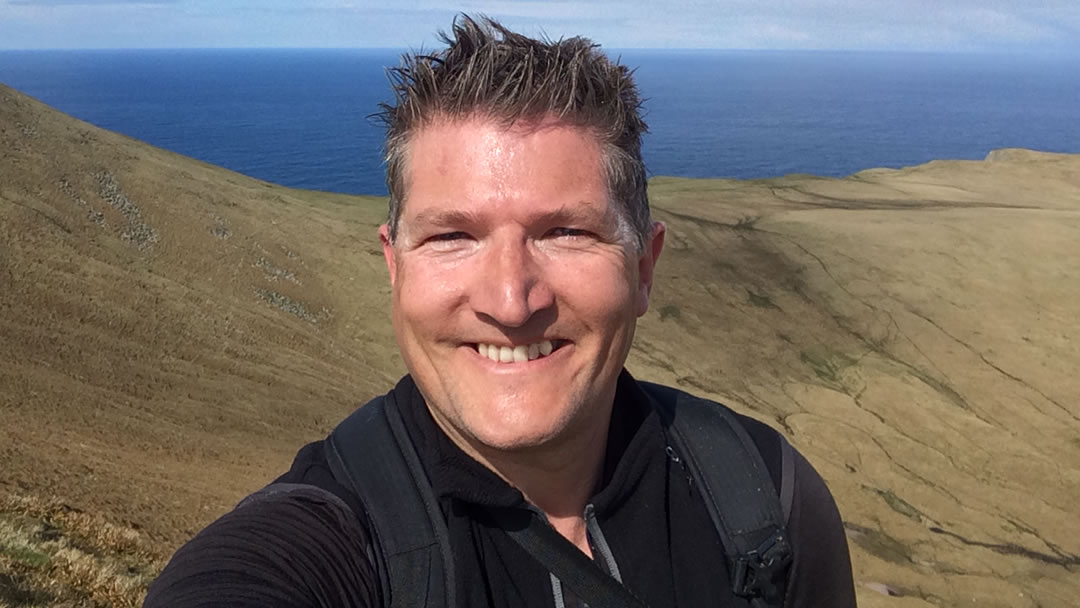 The last in my trio of blogs is an especially personal one for me. And that is a Question and Answer session with acclaimed artist Ruth Brownlee. You might know her work as it appeared on the BBC TV series Shetland (just one of the myriad TV programmes, films and novels inspired by Shetland). I went to school with Ruth and have admired from afar as she moved north and her career blossomed. I'll be interviewing her for you and visiting her studio. I've a feeling you'll love both meeting Ruth and her work, which really brings Shetland alive.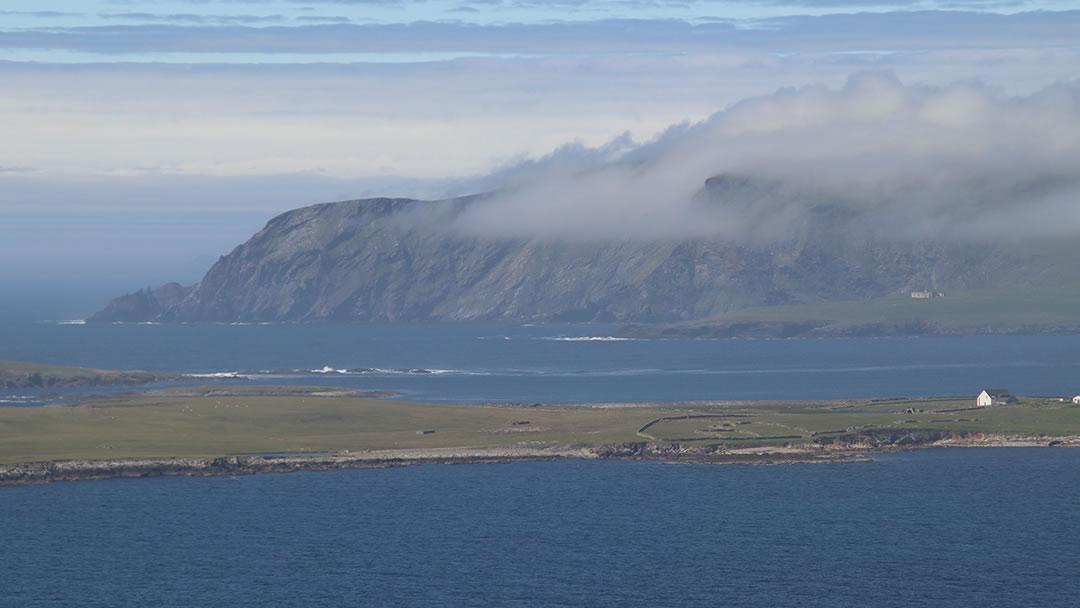 Ruth is just one of the artists, poets, writers and dreamers who have flocked to Shetland. This is a land that surges creativity through people, a land it's impossible not to be inspired by. If you paint bring your brushes, if you write bring a decent size notepad. If you've always wanted to try your hand at either, Shetland is an inspirational place to start.
Here I'm just whetting your appetite for hearing more about Shetland in my upcoming blogs. I could write dozens and dozens of blogs on this multi-faceted archipelago, but I've picked blogs that will really sing to you about Shetland. I look forward to welcoming you aboard for more.

By
Robin McKelvie
Robin McKelvie is an award-winning travel writer and broadcaster who has been published in over 200 magazines and newspapers worldwide.
Pin it!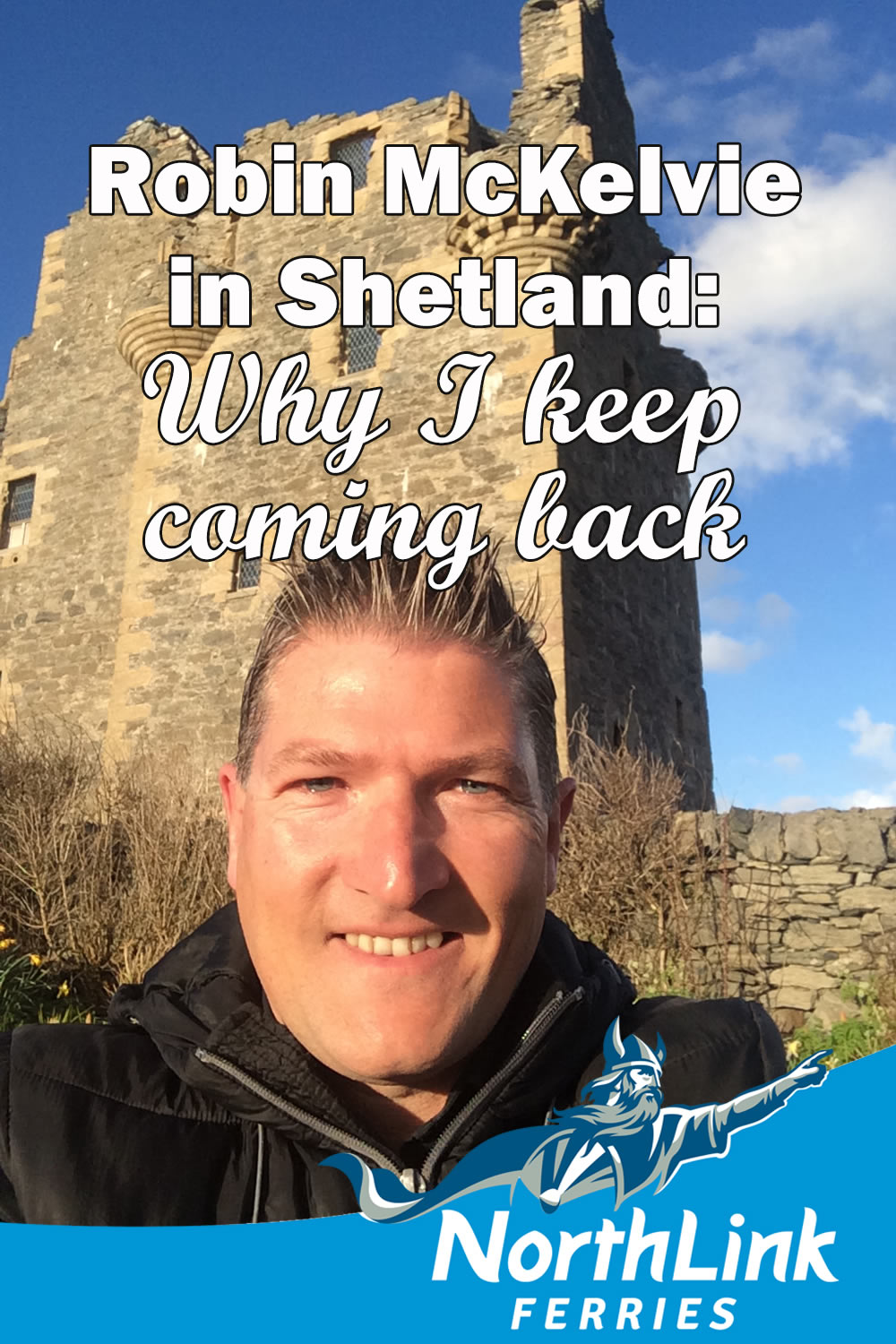 Header image: Robin in the Shetland Islands photo © Copyright Robin McKelvie