Things to do on a sunny day in Aberdeen
When you are located in the North East of Scotland, when you get good weather, it's important to make the most if it! Read on for a few ideas of brilliant things to do on a bonnie day in the 'deen!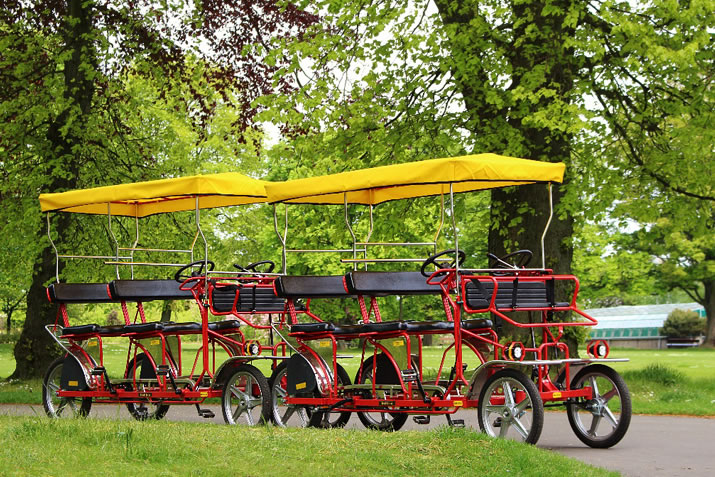 Explore Duthie Park
"In the Duthie Park you'll find fountains, the largest collection of cacti in Britain and a boating pond."
The Duthie Park is located in the city centre, just a short walk from Union Square Shopping Centre and the NorthLink Ferry terminal. The Duthie Park spans 44 acres and in it you'll find the winter gardens, a bandstand, fountains, the park café, the largest collection of cacti in Britain and a boating pond. There is certainly lots of ground to explore! With that in mind why not hire out one of the 2 or 4 seater bikes (pictured above) and gently pedal through the beauty of the Duthie Park. Whether you are 5 or 85 this is a treat sure to keep everyone smiling!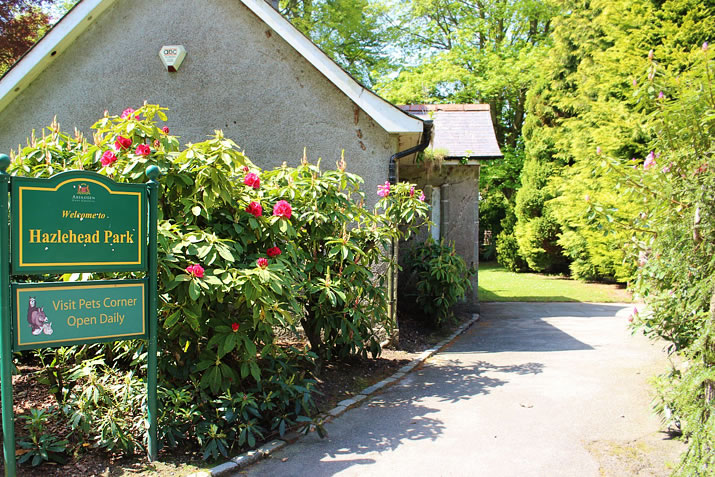 Visit Hazlehead Pets Corner
Hazlehead Park is located on the outskirts of the city centre. It hosts many different activities including two golf courses, a children's play area, a café, a maze and a pet's corner! The pets corner is open all year round – summer hours are from 1000 to 1730 and winter hours are from 1000 to 1515. The pet's corner features all sorts of animals including rabbits, goats, chinchillas, tropical fish, ducks, peacocks and miniature donkeys. The admission charge is just £3 per adult and £1 per child with further concessions available.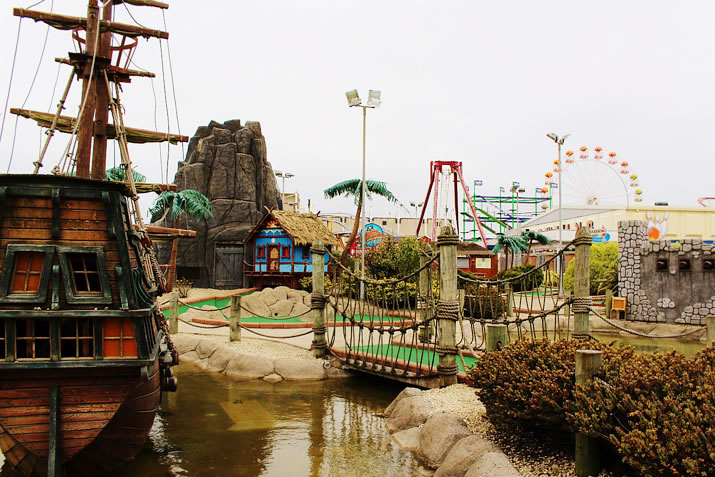 Try a round of Codonas Adventure Golf
Mini golf is a fantastic way to spend a sunny afternoon and is guaranteed to turn you and your friends into competitive golfers battling it out to win! Located within Codonas Amusement Park you'll find an indoor and an outdoor mini golf course. The indoor Adventure Golf course has a Congo theme and is open all year round. The outdoor Adventure Golf course has a tropical Pirate island theme and is open from March-October. Both Adventure Golf courses have 18 holes and are wheelchair accessible.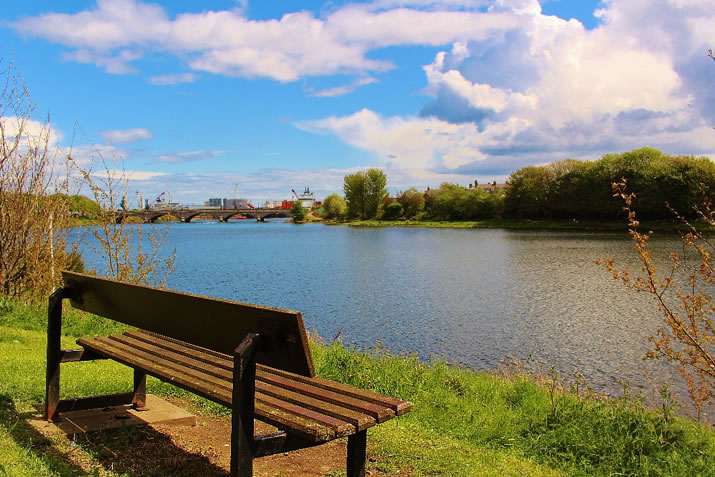 Enjoy a Riverside Walk
If it's a walk that takes your fancy on a beautiful day then head to the riverside (another short walk from the ferry terminal) and take in the truly stunning views of the River Dee. As you walk along, you can see where the Aberdeen Boat Race takes place. You can often catch a glimpse of the teams out practicing for Aberdeen's equivalent of the Oxford/Cambridge boat race but obviously ours is much more exciting!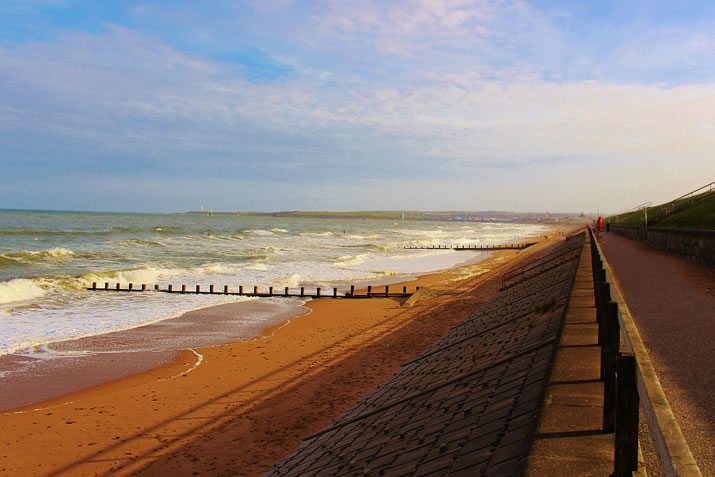 Walk along the Beach Esplanade
Another gorgeous walk is down by the beach esplanade, which is approx 2.5 miles long – however all along this walk you are guaranteed outstanding scenes of Aberdeen beach. While walking there's plenty places to stop and have a bite to eat too. This will come in handy if you've walked a bit too far and are in need of a rest. You might even spot a NorthLink ferry along the coast if you time it right!

By
Shona Lawrance
A young quine with an energetic sense of adventure but dire sense of direction! Born and bred in the North East of Scotland with a long loving appreciation of the Scottish islands.
Pin it!