Orkney Nature Festival – an interview with Alison Nimmo
Tuesday 5th May 2015
Click here to find out how the Orkney Nature Festival 2015 went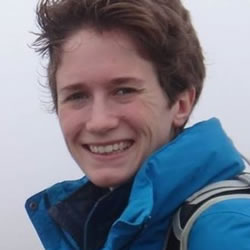 We're very excited that the Orkney Nature Festival is back for its third year and will be running from Wednesday 13th to Sunday 17th May. As with previous years the festival has a family friendly programme, showcasing the amazing wild landscape that we have here in the Orkney Islands.
We were very pleased when Alison Nimmo, Community Engagement Officer for RSPB Orkney and organiser of the Orkney Nature Festival took some time out of her very busy schedule to answer some questions about this year's event!
Q. What's planned for this year's Orkney Nature Festival?
A. There are so many different ways to enjoy Orkney's wildlife, so we've tried to put together a programme reflecting that!
For nature photographers out there there's a full day workshop with Charles Tait, professional photographer and author of the Orkney Guide Book.
For those who want to explore further afield there are day trips to Westray and Hoy, catering to a range of tastes – you can explore mostly from the comfort of a minibus, enjoy some gentle walking or even tackle the 'Big Walk' on Hoy, which will take on some of Orkney's most spectacular scenery over about 14 km.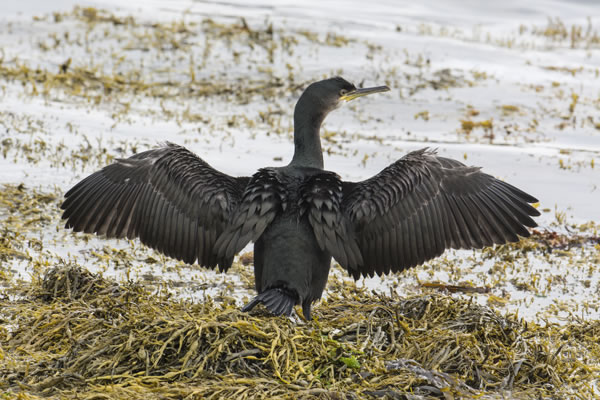 To experience wildlife from the water, there are a range of small boat trips, an opportunity to join the Kirkwall Kayak Club for an evening event off the Churchill Barriers and a cruise around the uninhabited island of Swona.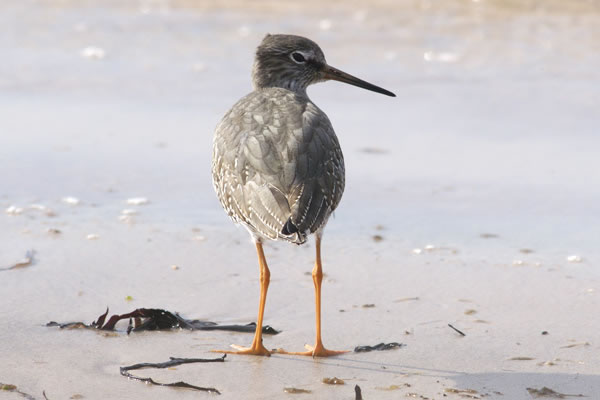 If you want to learn more about Orkney's wildlife, both past and present, you could join the Field Club to discover everything from mosses to birds at Russadale, or come along to the bone workshops at the Stromness Museum on Sunday afternoon with two archaeologists.
There's lots more too – for the full programme have a look at www.orkneynaturefestival.org.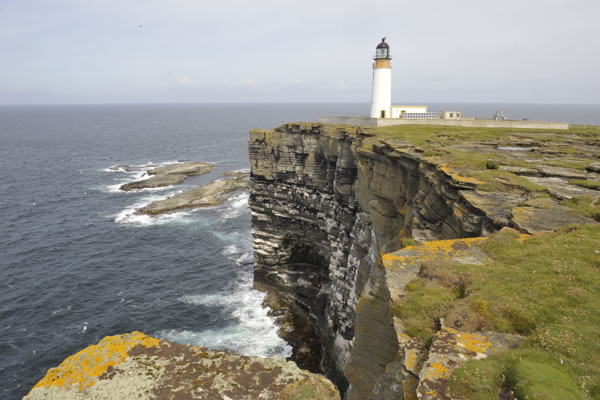 Q. Are there any events you're particularly excited about?
A. The day trip on Westray should be brilliant – it's such a rich island for archaeology, heritage, wildlife, geology and spectacular scenery, and it includes perhaps the best puffin-watching spot in Orkney at Castle o'Burrian. Graham Maben is a wonderful guide and his stories really bring the landscape to life. All from the comfort of his minibus with lunch laid on as well!
Another one I'm looking forward to is the cruise around Swona, a little island sitting in the Pentland Firth within sight of Scapa Flow. It's been uninhabited since 1974 so nature really rules here now and it's rare to have the chance to see it up close. We'll look out for whales and dolphins en route and should spot lots of seabirds, including the Arctic terns and puffins that breed on the island. We might also spot the feral cattle that are descendents of the small herd left behind 40 years.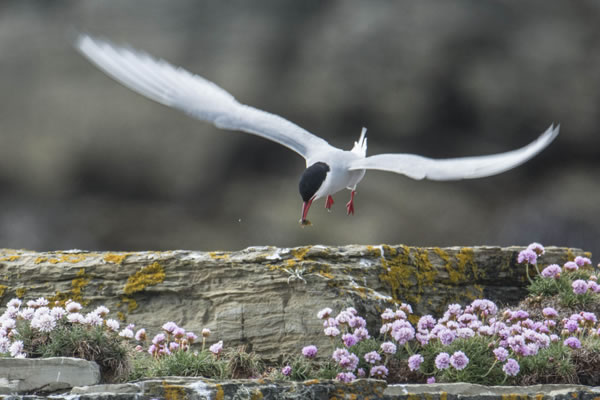 Q. Has feedback from previous years influenced this year's event?
A. Yes, for example the small boat trips were very popular in previous years so we have plenty of those. It's a really special experience to be on a small boat surrounded by wildlife out at sea. However there are only 6 or 7 spaces on each boat so as you can imagine those places are booked very quickly. The RSPB Local Group will run more boat trips over the summer so if the Nature Festival trips book up there will be other opportunities in the future.
This year, although it's a slightly shorter festival, we were also keen to include a couple of isles trips as we know those have been appreciated in the past, so I'm glad to say there are days on both Westray and Hoy.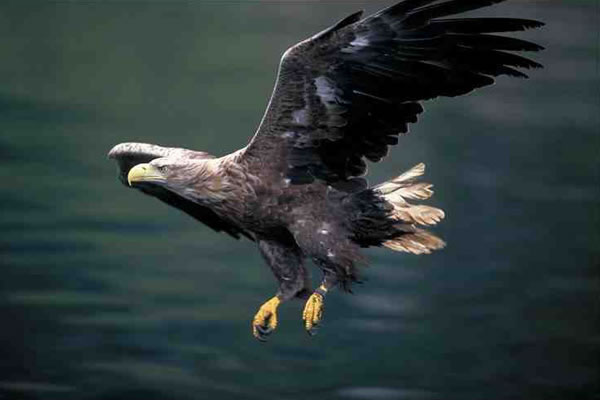 Q. There are some exciting new visitors to Orkney this year – Sea Eagles in Hoy! Will there be any Orkney Nature Festival events about them?
A. Absolutely – we couldn't miss them out! As it happened, we had already planned a trip to Hoy and thanks to a little rearranging there will be the chance to see the sea eagles on both the walks there.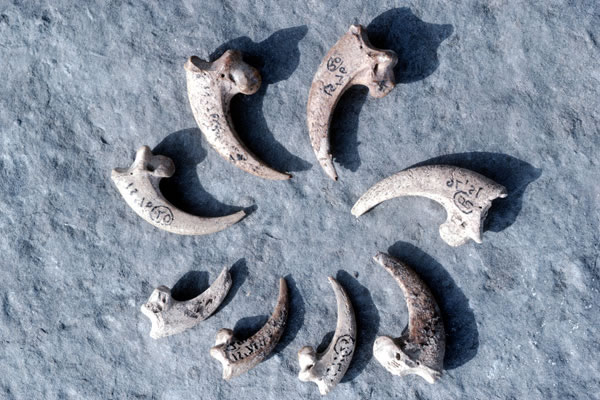 On the Sunday evening there's going to be a talk by Rhian Evans, who's been involved in the recent reintroductions of sea eagles on the east coast. They were nationally extinct from 1918 until the reintroductions started on the west coast in the 1970s. Rhian's great at bring the sea eagle story to life, and to help illustrate the history and cultural significance of these birds in Orkney, the team at the Tomb of the Eagles are going to bring along some of the sea eagle talons and bones (pictured above) from the Neolithic burial tomb on South Ronaldsay for people to see.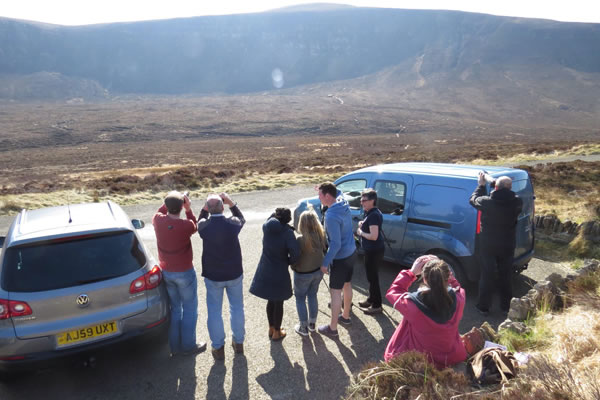 Q. What is the advice for people who would like to go and see the Sea Eagles on Hoy? They are located above the Dwarfie Stane in the Dwarfie Hamars aren't they?
A. Yes, and the best place to watch for them from is the car park for the Dwarfie Stone (pictured above). On most days there's an RSPB staff member or volunteer there with a telescope to help people pick them out, as the nest is not obvious.
It's not a problem at all if people want to walk to the Dwarfie Stone, but we'd recommend not lingering there too long as it can alarm the birds.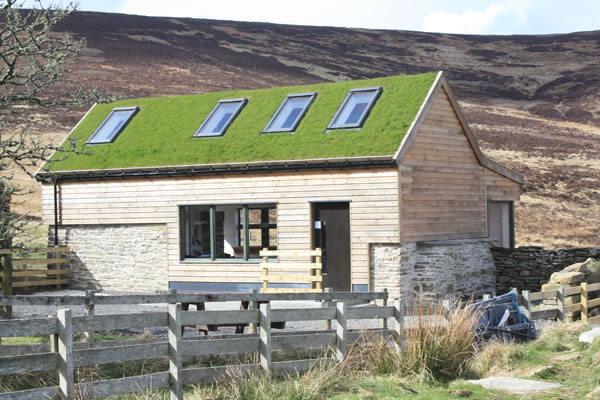 Q. You seem to be revealing lots of exciting new developments in 2015. Can you tell us a bit about the new Eddie Balfour hen harrier hide at Cottascarth?
A. Cottascarth is a beautiful moorland nature reserve in Rendall in the West Mainland. We've just opened a new hide which gives great views of hen harriers and other moorland wildlife.
Orkney is home to a quarter of the UK population of hen harriers with up to five territories at Cottascarth in 2014. You might see them skydancing at this time of year, which is where the birds fly up and perform some beautiful acrobatics in the sky to attract a mate. The spring music of the curlews and skylarks is lovely too and we've also seen quite a few short eared owls around.
The hide itself is really great. The word 'hide' can often conjure up images of a cold damp wooden box, but this is a lovely light airy building with big skylights and windows and benches where you can sit to look out. There's space for school classes to come to visit and we're hoping it will be well used by other groups too – the hide is intended as a benefit for everyone.
Inside there's a floor-to-ceiling mural (pictured below) by Anne Bignall who is an artist in her own right as well as a former member of staff. There's also artwork by children from Firth Primary School who worked with our field teacher Amy Malcolm and their art teacher Eilidh Harcus to create some brilliant drawings and paintings inspired by hen harriers.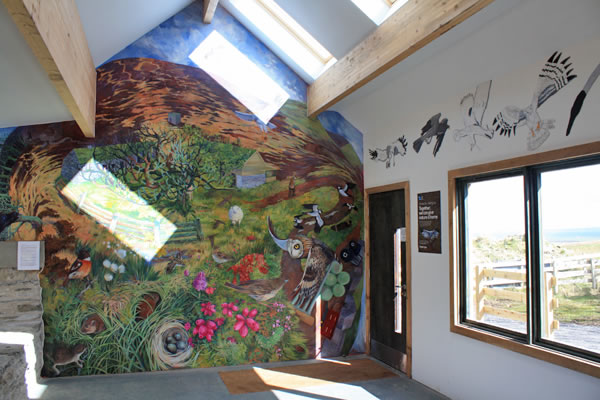 Q. What about the new Birsay Moors hide? What can visitors expect to see there?
A. The Birsay Moors hide is on top of Burgar Hill, near Evie, overlooking a secluded loch where red-throated divers breed. The hill also has a lovely view over Eynhallow Sound towards Rousay.
Red-throated divers are really shy, elusive birds, so if you want to see them at breeding time you need a hide to avoid disturbing them. They perform a fantastic courtship display in spring with synchronised dips and dives.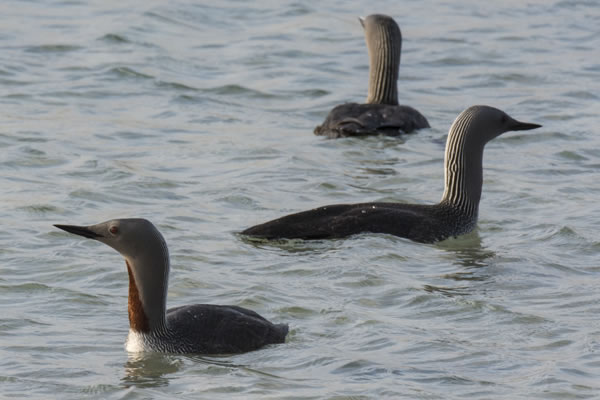 This hide will be open to the public shortly and we have an open day there during the Orkney Nature Festival, where we'll also be able to show some footage from last year's red-throated diver webcam. The pupils of Evie Community School have also created some brilliant red-throated diver artwork which will be on display.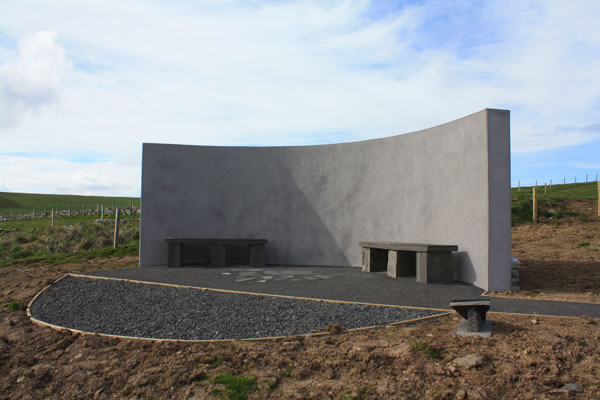 Q. What is the Listening Wall at the Loons?
A. The Listening Wall is a parabolic wall designed to amplify the beautiful calls of the waders and wildfowl at The Loons nature reserve, close to Marwick in West Mainland. It was inspired by the concrete listening walls on the South coast of England, part of Britain's early warning system at the start of the Second World War.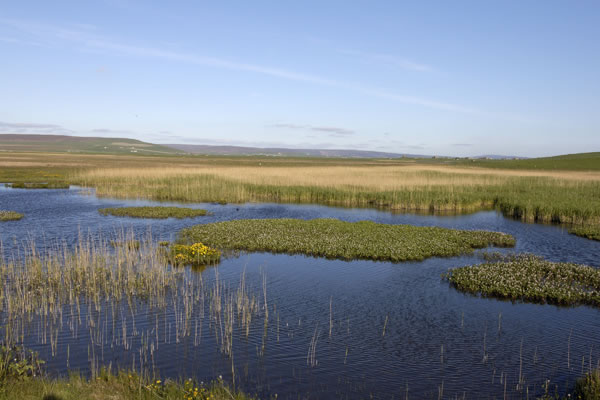 At the moment you can stand at the Listening Wall and hear lapwings displaying with their 'peewit' calls, curlews bubbling, wigeons whistling and many more. In winter the reserve is home to a raucous chorus of wildfowl too so it's a wonderful spot all year round. And on the path on the way down to the wall there are some beautiful poems by Dounby Community School, inspired by the wildlife sounds, which have been carved into stone by Frances Pelly.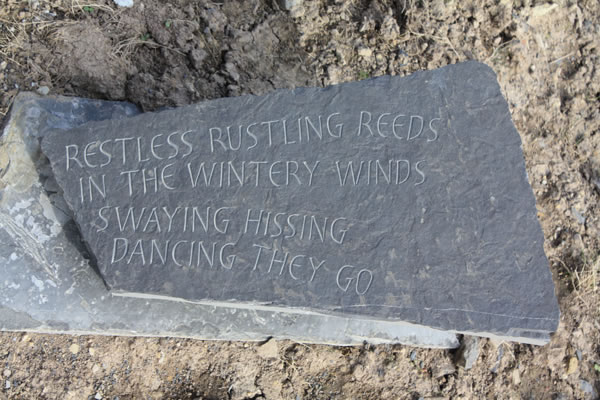 Q. Is there anything else exciting going on?
A. We're hoping to get a webcam of a hen harrier nest online, and we'd like to have a camera on a red-throated diver nest as well which could be shown on our viewing screens around Orkney – there's one in the Kirkwall Tourist Information Centre, Kirkwall Airport and in Highland Park's visitor centre.
We've also just shown four great 15-minute wildlife films for the first time, which will soon be available online too. These were commissioned by RSPB Scotland to showcase Orkney's amazing wildlife across spring, summer, autumn and winter. The films were made by wildlife cameraman Raymond Besant and film editor Mark Jenkins of SpliceFilm, with music by James Watson, a local musician.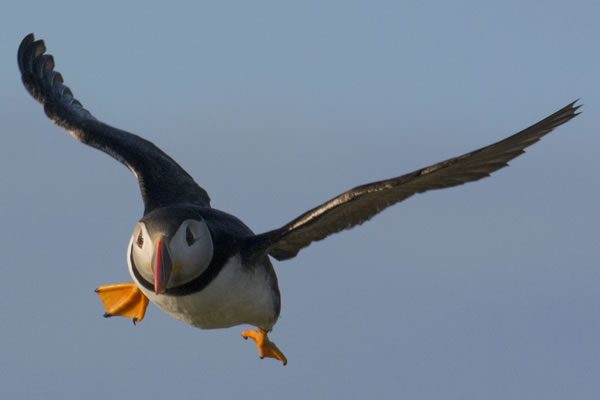 Q. Finally, what would you say to a visitor to persuade them to travel to Orkney in May for the Orkney Nature Festival?
A. The Festival offers so many great opportunities to explore wild Orkney, whatever you're interested in. Lots of different people are involved in putting on events so it's a chance for us all to show you what we love most about the islands at this magical time of year – don't miss it!
Click here to find out how the Orkney Nature Festival 2015 went

By
Magnus Dixon
Orkney and Shetland enthusiast, family man, loves walks, likes animals, terrible at sports, dire taste in music, adores audiobooks and films, eats a little too much for his own good.