My fifteen favourite things in the Orkney Museum
The Orkney Museum, situated opposite St Magnus Cathedral, in Tankerness House in Kirkwall, is a very rewarding place to visit. Within its walls are some of Orkney's most prized artefacts, and we'd highly recommend spending some time here if you have been captivated by Orkney's history.
The Groatie Hoose was previously a summerhouse on Bridge Street, built using keel ballast from Pirate Gow's ship and groatie buckies (seashells) to decorate the spire, however it was moved stone by stone to Tankerness House Gardens in 2005
We've compiled a list of 15 of our favourite things found in the Orkney Museum at Tankerness House. Make sure you pay a visit to see these for yourself! See also: My fifteen favourite things in the Shetland Museum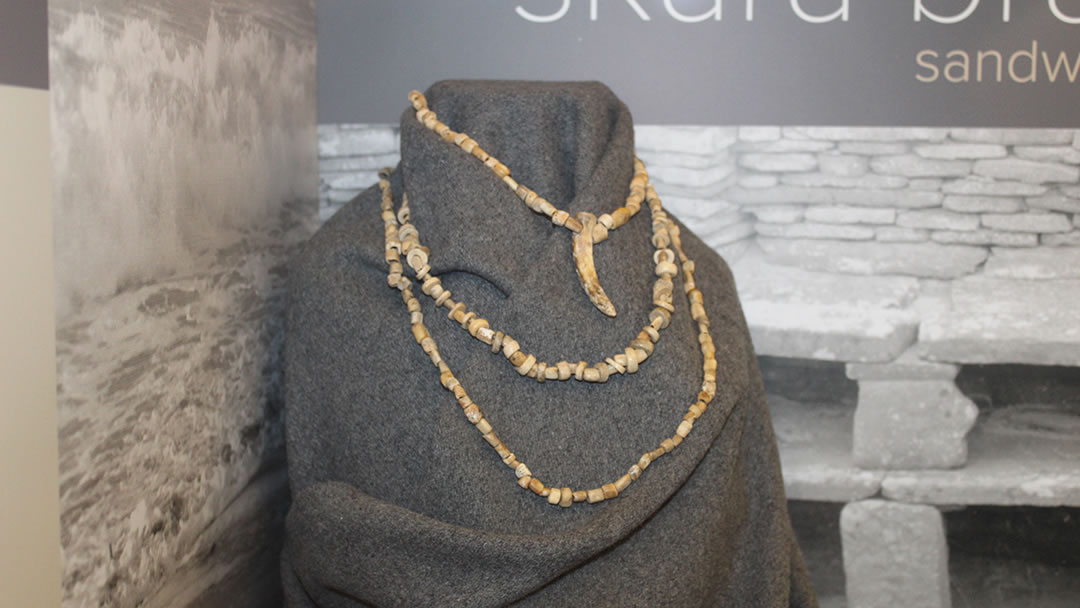 1. Skara Brae beads
Seeing the houses at Skara Brae, with their beds and fireplaces still visible, is an amazing experience; however it can be hard to visualise the people who lived there. At the Orkney Museum there's a simple display, a mannequin head wearing a scarf; which is tied by a pin found in the 5,000 year old village, and decorated with a necklace. There were over 6000 beads found within Skara Brae; made out of sheep and bird bones, cattle, pig and whale teeth, boar's tusks and ivory; looking good was important! Within one simple step we can 'see' the faces of those who lived in the prehistoric village.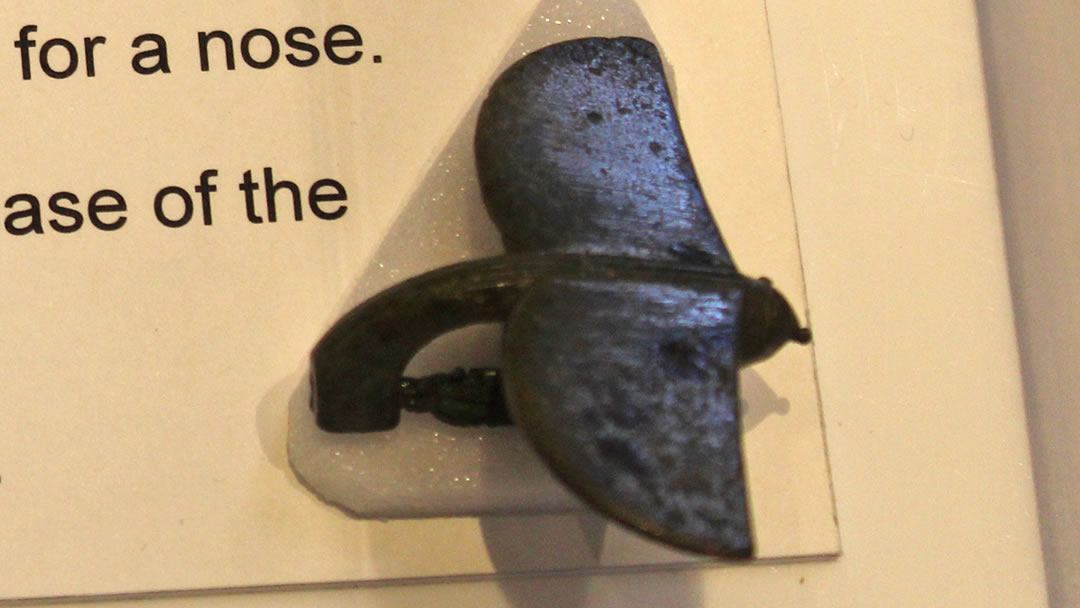 2. Insect Shaped broch
Picts also loved jewellery, and this elegant brooch is beautifully made out of copper alloy. It has an iron hinge under its tail and a catch under the front of its body. The Picts must have been expert craftsmen to have made something so small and delicate and yet so strong! This brooch, which resembles a dragonfly, was found within an Iron Age broch, excavated in Howe, Stromness. It is over 2000 years old.
3. Picts Board Game
Whilst we often think about where people in the past lived and what they ate; we don't often think about how they entertained themselves. It turns out that the Pictish and Viking-Age people really liked board games; in particular two player battle games. Three stone gaming boards were discovered within the domestic structure at the Knowe of Buckquoy in Birsay (close to the Point at the Brough of Birsay) and for this insight, these are amongst my favourite things to see in the Orkney Museum.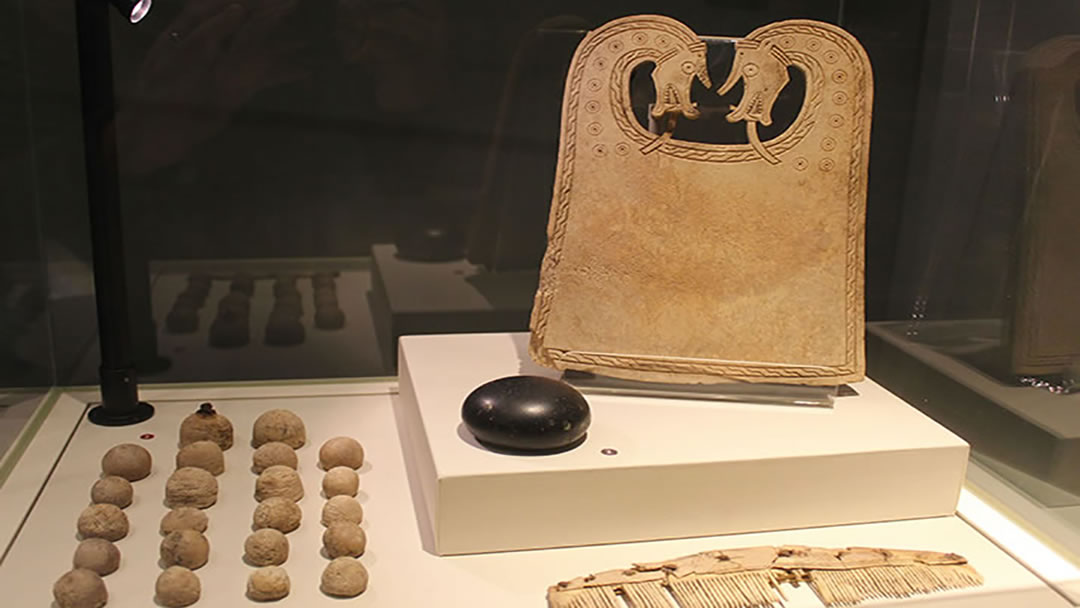 4. Scar whalebone plaque
The Scar whalebone plaque comes from a time when Orkney was ruled by Scandinavia; Viking boat burials were reserved for the most important people in Norse society. One such grave was found at Scar on the island of Sanday, looking out towards the Atlantic Ocean. Within a 7m long clinker built boat were buried the bodies of a woman in her 70s (who would have been revered for her great age), a child aged around 10, and a man in his 30s. Amongst the treasures discovered when the site was excavated in 1991 was the Scar Plaque, a beautiful object, decorated with dragons, which was possibly used for smoothing items of clothing. It is amazing to think that the delicate Scar whalebone plaque has remained intact for over 1,200 years.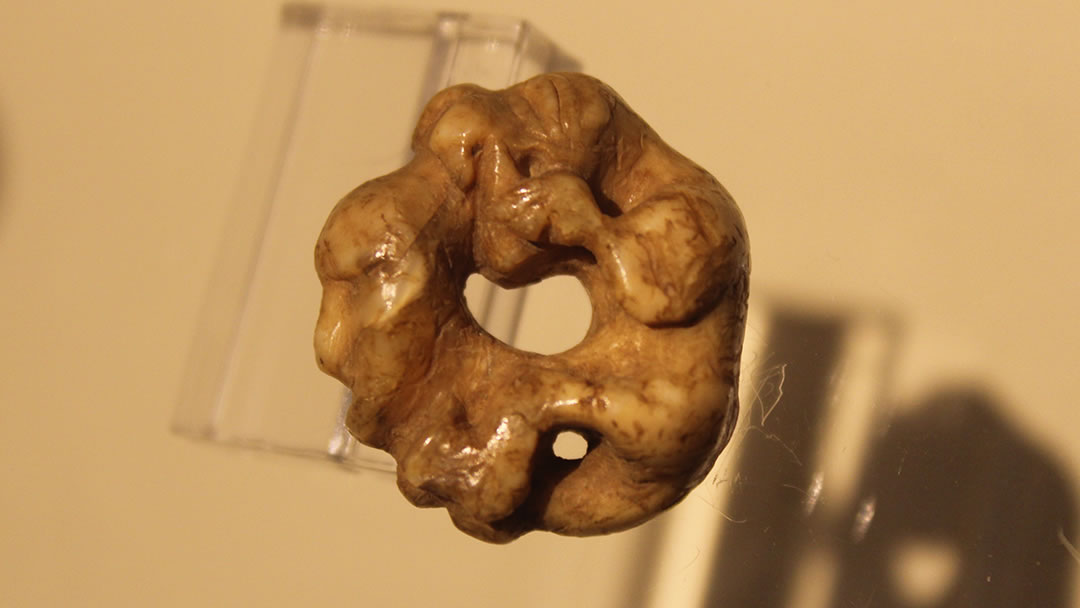 5. Walrus Ivory amulet
Found at the Norse dwelling (excavated between 1978 and 1980) at Beachview, in Birsay village, this tiny carving in walrus ivory features a dog biting a human head! It comes from the 11th century, when Orkney was part of Scandinavia. Similar amulets were found in Dublin and Norway (though larger and made of wood, jet or amber); this shows evidence of trade across a wide geographical area. This is one of my favourite objects in the Orkney Museum as it is great fun to pick out details and yet so strange to look at!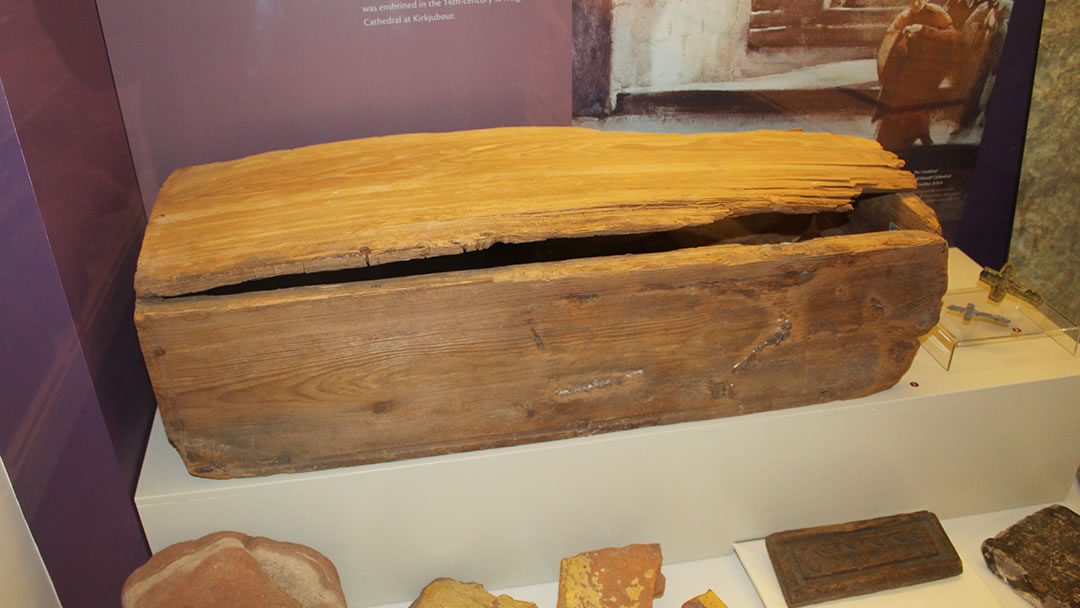 6. St Magnus Norwegian Pinewood box
This is a rather macabre exhibit; after being killed (by axe blow) on the island of Egilsay and later becoming canonised, the skull and bones of Saint Magnus, the Viking Earl, were moved from their resting place in Birsay to the St Magnus Cathedral. They were found within this Norwegian Pinewood box in March 1919, the skull bearing the mark of an axe wound. The box itself was hiding in one of the Cathedral's pillars. The bones were re-interred in St Magnus Cathedral, where they stay to this day.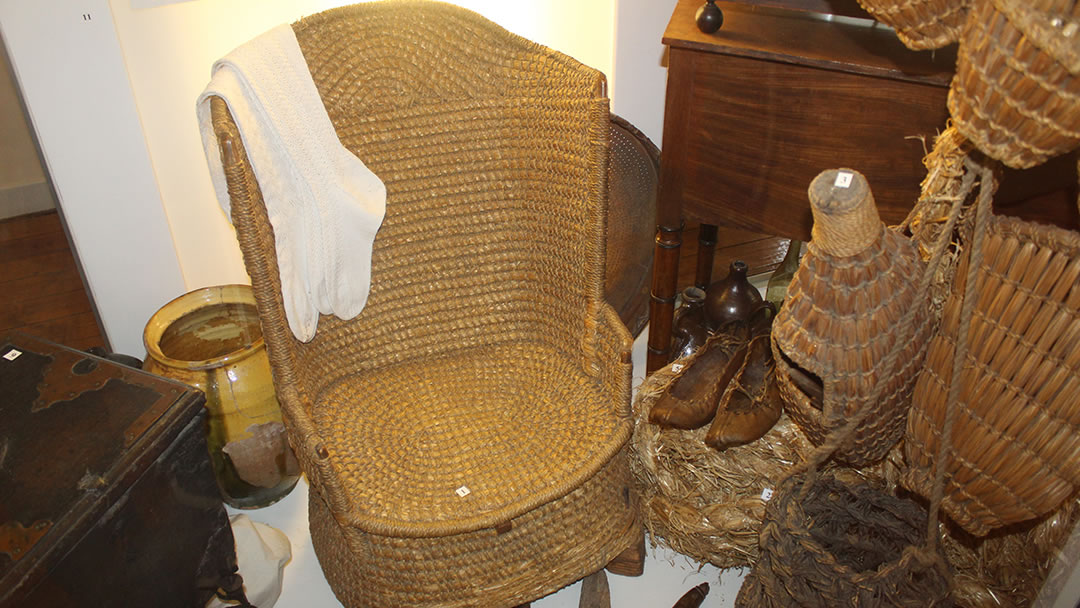 7. Straw chair
The Orkney Chair is a much sought-after piece of furniture; handcrafted with wood, it has a plaited oat straw back designed to capture the heat from a hearth! In the Orkney Museum there is a fine display of Orkney Chairs, but my favourite is the straw chair from North Ronaldsay. It is one of the few original Orkney Chairs that were low and round and made almost completely of straw. Straw would have been a handy agricultural by-product to use and wood was very hard to come by; seeing this gives great insight into how the Orkney Chair evolved!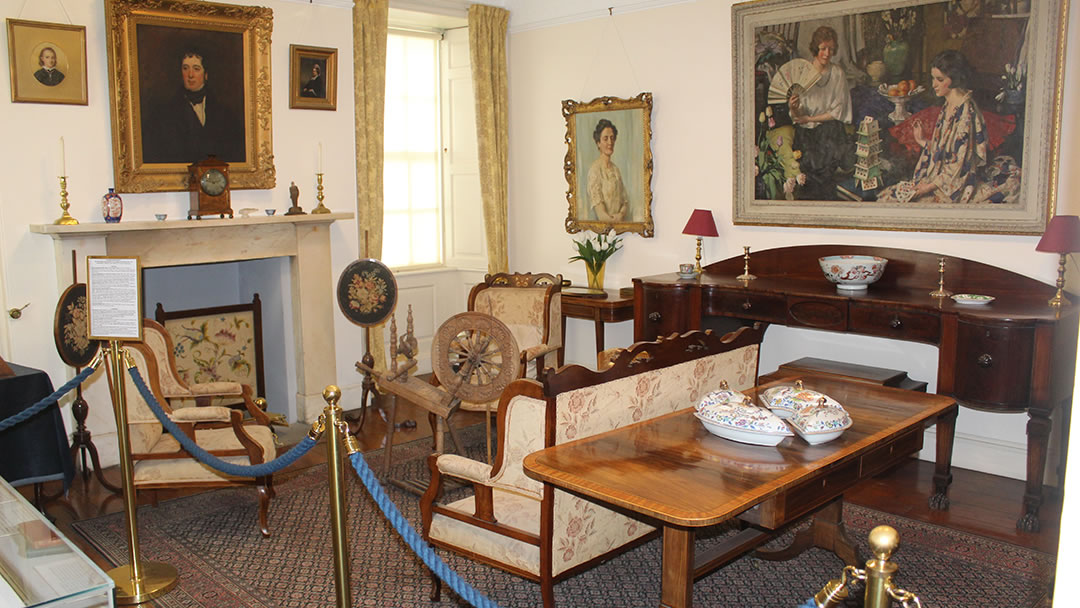 8. Baikie Drawing Room
The grand building Orkney Museum is situated in, is a fascinating piece of history in itself, it's a rabbit warren of a house with sloping creaky floorboards, low ceilings and a lovely courtyard and grand gardens. The Baikie Drawing Room was remodelled in 1820 for James Baikie, the 8th Laird of Tankerness. Within it you will see paintings of the Baikie family and paintings by Orcadian artist Stanley Cursiter, a tea table, sea chest, piano, a doctor's equipment, straw backed chair and spinning wheel.
9. WW2 Cookbook and Ration book
There's an excellent display devoted to Orkney in wartime; and it must have been a busy place to be, as approximately 40,000 servicemen and women flooded into the islands at that time. There's a Morse code machine; my ten year old loved tapping his name out on that, and propaganda leaflets dropped from Nazi Germany. We loved seeing the wartime cookbook and the ration book; which looked in such good nick it might have last been used a week ago!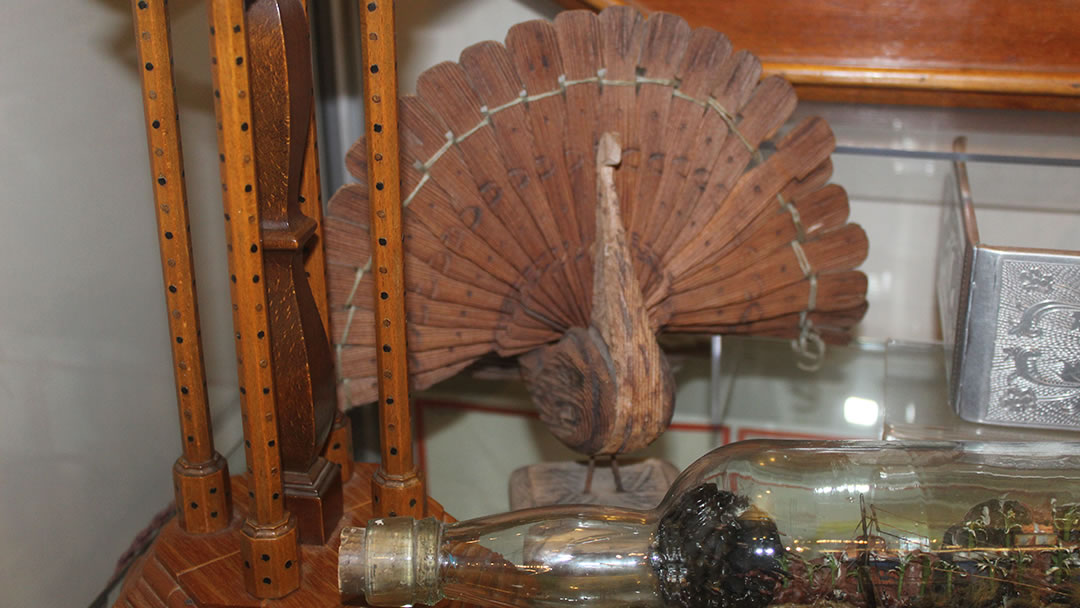 10. Italian POW Crafts
One of the most moving stories of wartime Orkney is of the Italian Prisoners of War who build the Churchill Barriers and the Italian Chapel. The Italians also occupied themselves with building crafts during their stay in the Northern Isles; and one particularly fine example is the wooden peacock on display in the Orkney Museum. It must have seemed like a strange and unfamiliar bird to Orcadians at the time!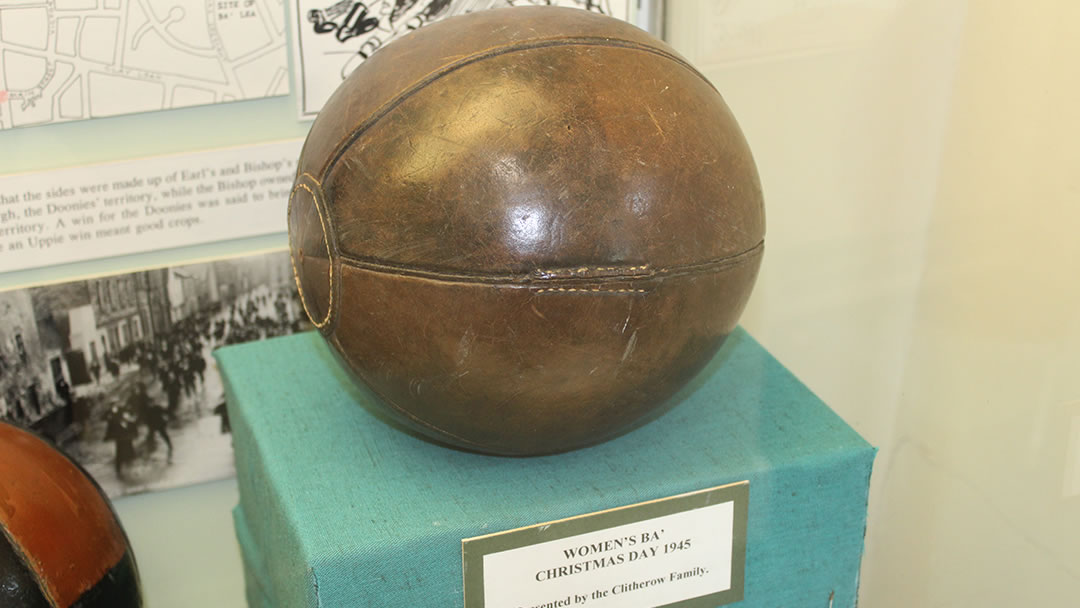 11. The Women's Ba
The Orkney Museum's Ba' artefacts are a must-see for anyone interested in the traditional game which sees Kirkwall's streets becoming the playing field for a rough battle between Kirkwall men over control of a leather ball. However, women have twice played the Ba'; once on Christmas Day 1945 and once on New Year's Day 1946. The Ba' on Christmas Day 1945 was won by Barbara Yule and is one of my favourite exhibits on display in the Orkney Museum. Barbara played for the Uppies, and her husband wound some of her hair around one of the Ba's end panels.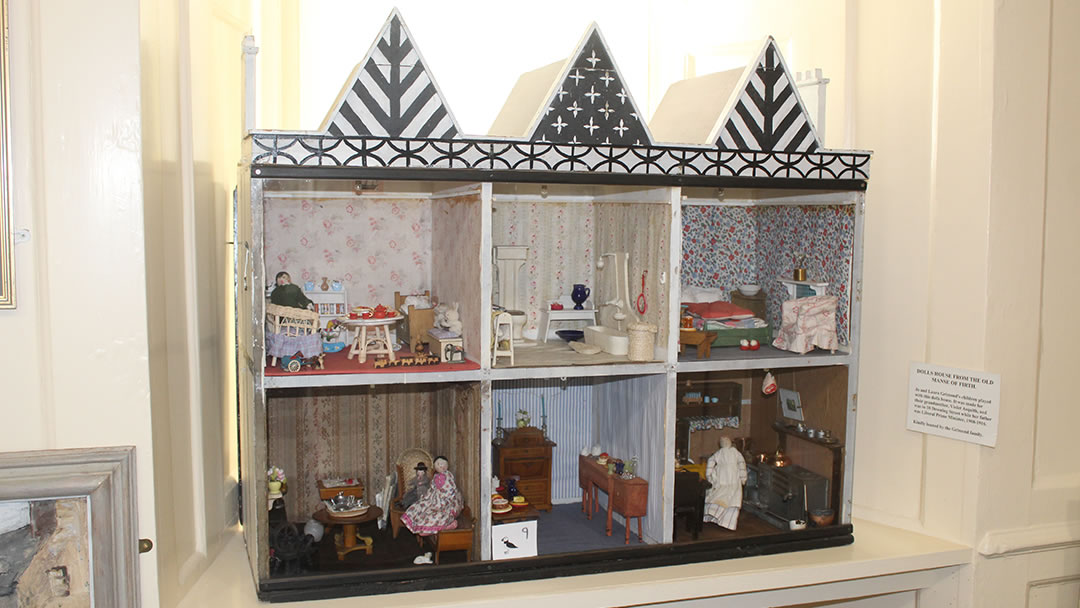 12. Doll's house from Jo Grimond's children
Jo Grimond was Leader of the Liberal Party from 1956 to 1967 and was a widely respect and trusted man of considerable charm and intelligence. He was a greatly loved figure in the Northern Isles who lived in Firth, Orkney, and represented Orkney and Shetland as the constituency's MP. The doll's house on display in the Orkney Museum belonged to Jo and Laura Grimond's children. It was made for their grandmother, Violet Asquith, who was the daughter of former Liberal Prime Minister, H. H. Asquith, and she played with the doll's house as a child during her stay in 10 Downing Street between 1908 and 1916!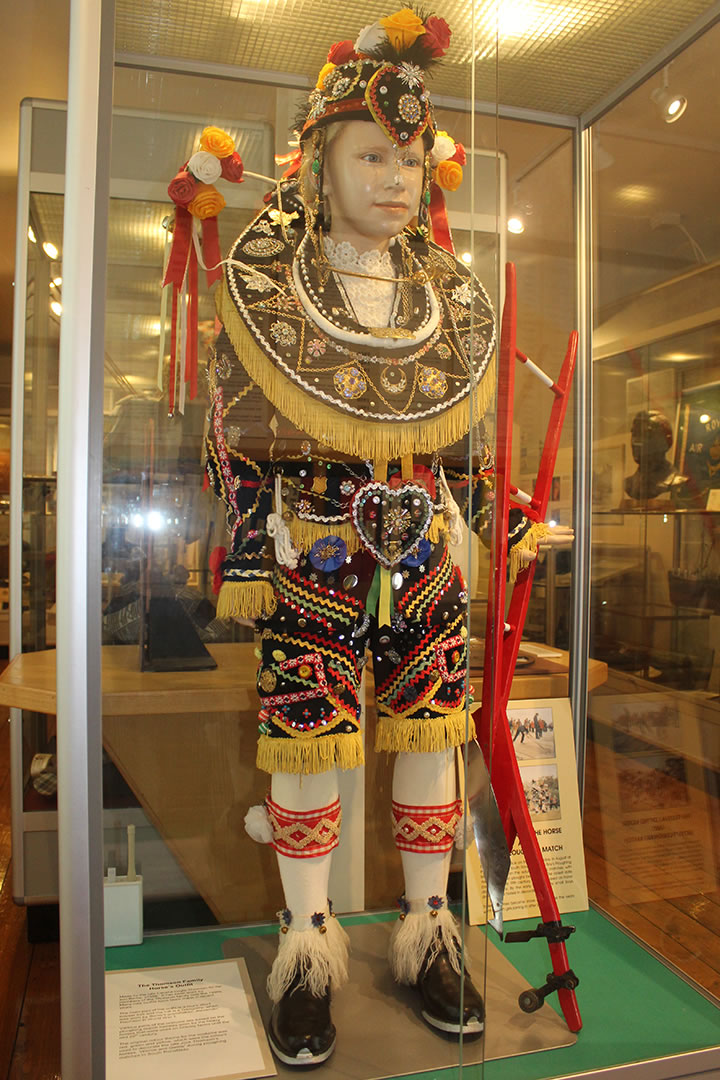 13. The Festival of the Horse costume
The Festival of the Horse and the South Ronaldsay Ploughing Match may seem like a very odd custom to someone who doesn't live in Orkney. On the last Saturday of August the young girls of South Ronaldsay dress in amazing horse costumes. These costumes were based on the ploughing match harness worn by heavy horses once used on Orkney farms. Nowadays the young boys meanwhile bring out miniature ploughs and compete to dig the straightest furrow on the beach at the Sand o' Right, however in the past they dressed up as horses too. This custom once took place in many parts of Orkney but has died out everywhere else. At the Orkney Museum you can view one of these amazing horse costumes, donated by the Thomson family, up close.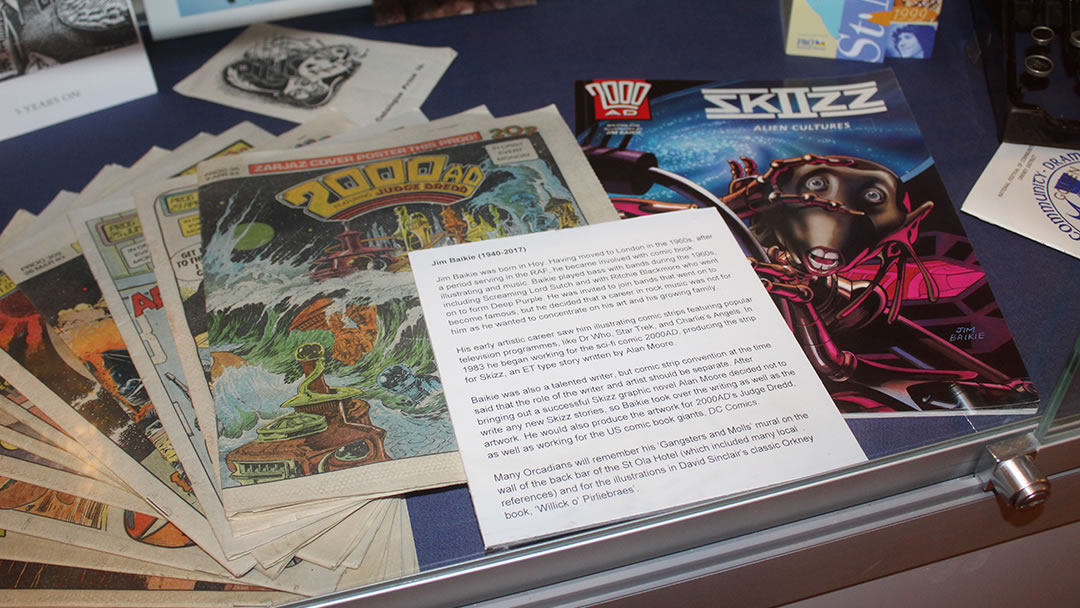 14. Jim Baikie comics
Orkney has inspired many artists and writers, including the poets George Mackay Brown and Edwin Muir, the composer Peter Maxwell Davies and the writer Eric Linklater. However the work of Jim Baikie may be more familiar to a younger generation. An artist and writer for the sci-fi comic 2000AD and DC Comics, Jim Baikie's work was enjoyed by comic book readers the world over, and there's a lovely exhibit in the Orkney Museum celebrating his life.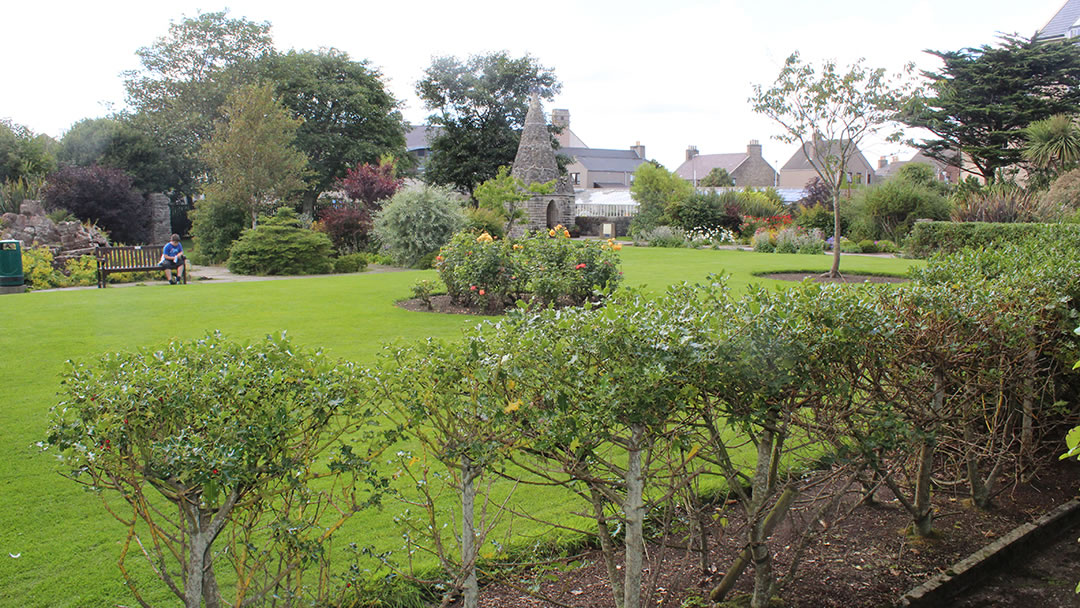 15. Tankerness House Gardens
Finally, one of the best parts of the Orkney Museum is the Tankerness House Gardens. These lovely walled gardens are a tranquil and quiet place to be in the centre of Kirkwall (with handy seats for those who wish to rest their legs)! The Groatie Hoose was previously a summerhouse on Bridge Street, built using keel ballast from Pirate Gow's ship and groatie buckies (seashells) to decorate the spire, however it was moved stone by stone to Tankerness House Gardens in 2005.

By
Magnus Dixon
Orkney and Shetland enthusiast, family man, loves walks, likes animals, terrible at sports, dire taste in music, adores audiobooks and films, eats a little too much for his own good.
Pin it!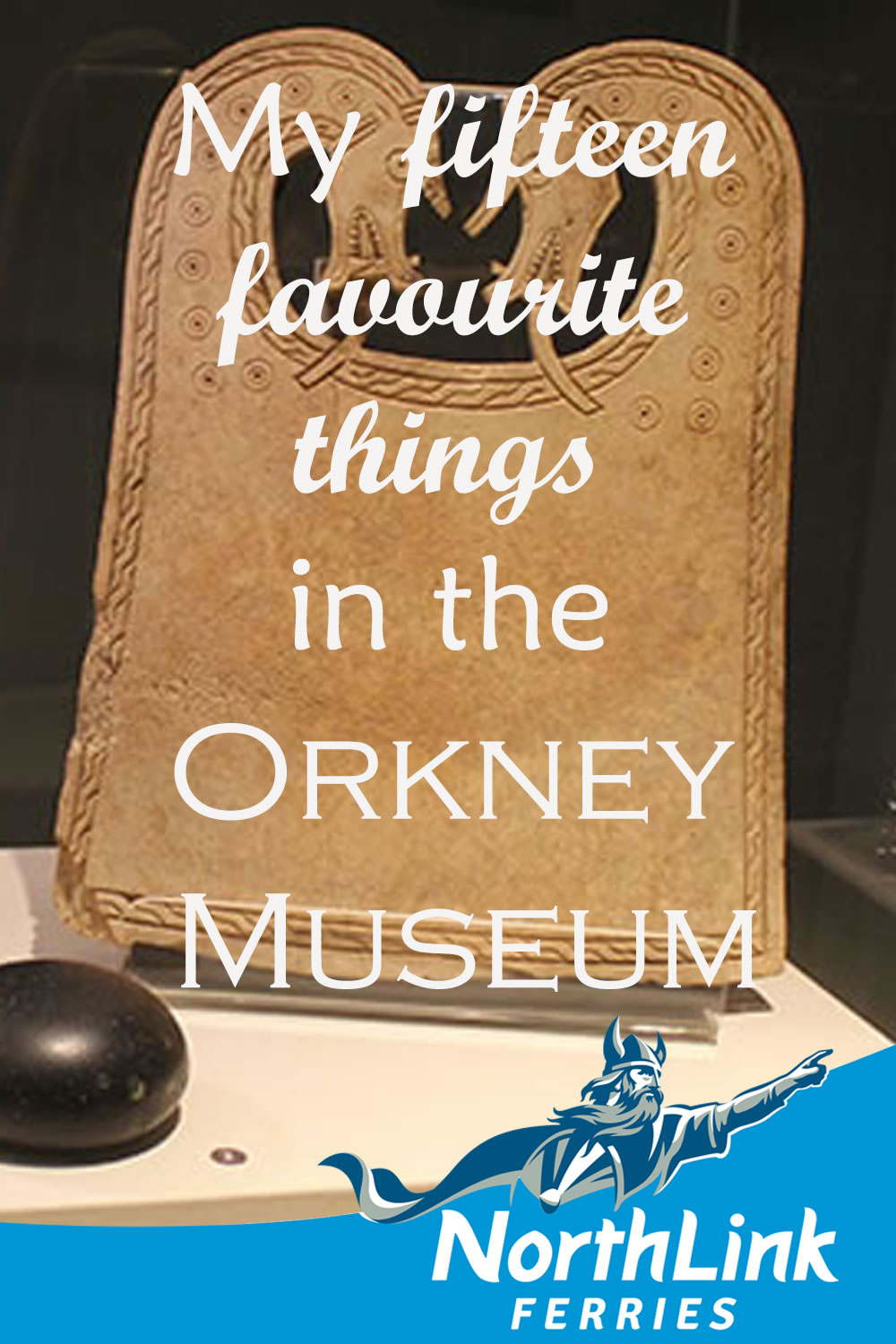 Header image: The Orkney Museum is inside Tankerness House in Kirkwall photo © Copyright Charles Tait