Orkney Bere Bannock Recipe
The expansive rolling fields and crystal clear waters of Orkney are home to high-quality ingredients that islanders have used for centuries. Such produce is used to create dishes loved across the world, as well as lesser known delights unique to the island.
Bere Bannocks are best served warm with butter. We'd also recommend serving them with farmhouse cheese or cheddar with chutney, but we hope that you enjoy experimenting with different combinations of delicious fillings.
One of the latter is Orkney Bere Bannocks. Created using beremeal, a type of flour milled at the Barony Mill, Birsay, from an ancient form of barley that is ideally suited to growing in Orkney. The flat bread is baked on a hot griddle and often served as a starter instead of a bread roll.
Here's an islander's guide to making Orkney Bere Bannocks from our chums at the Barony Mill – make sure you visit the Mill during your Orkney stay for an excellent guided tour!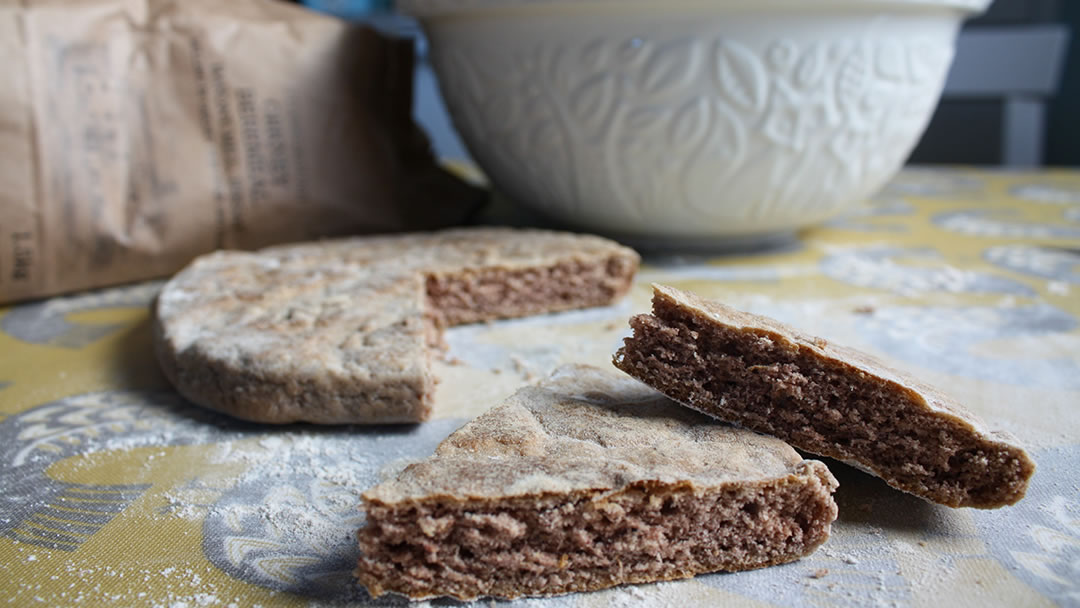 Ingredients:
Milk or water
Two cups of Birsay beremeal (which can be purchased from most Orkney food shops)
One cup of plain flour
1 tsp of baking soda
1 tsp of cream of tartar
Salt (if desired)
Method
Thoroughly mix all of the dry ingredients before adding the milk or water to form a stiff but soft and wet dough.
Roll out onto a floured board or surface and knead before forming bannocks – flat circles around one inch thick.
Cook on a hot, ungreased griddle for around five minutes until both sides are browned and the middle is cooked through.
Pin it!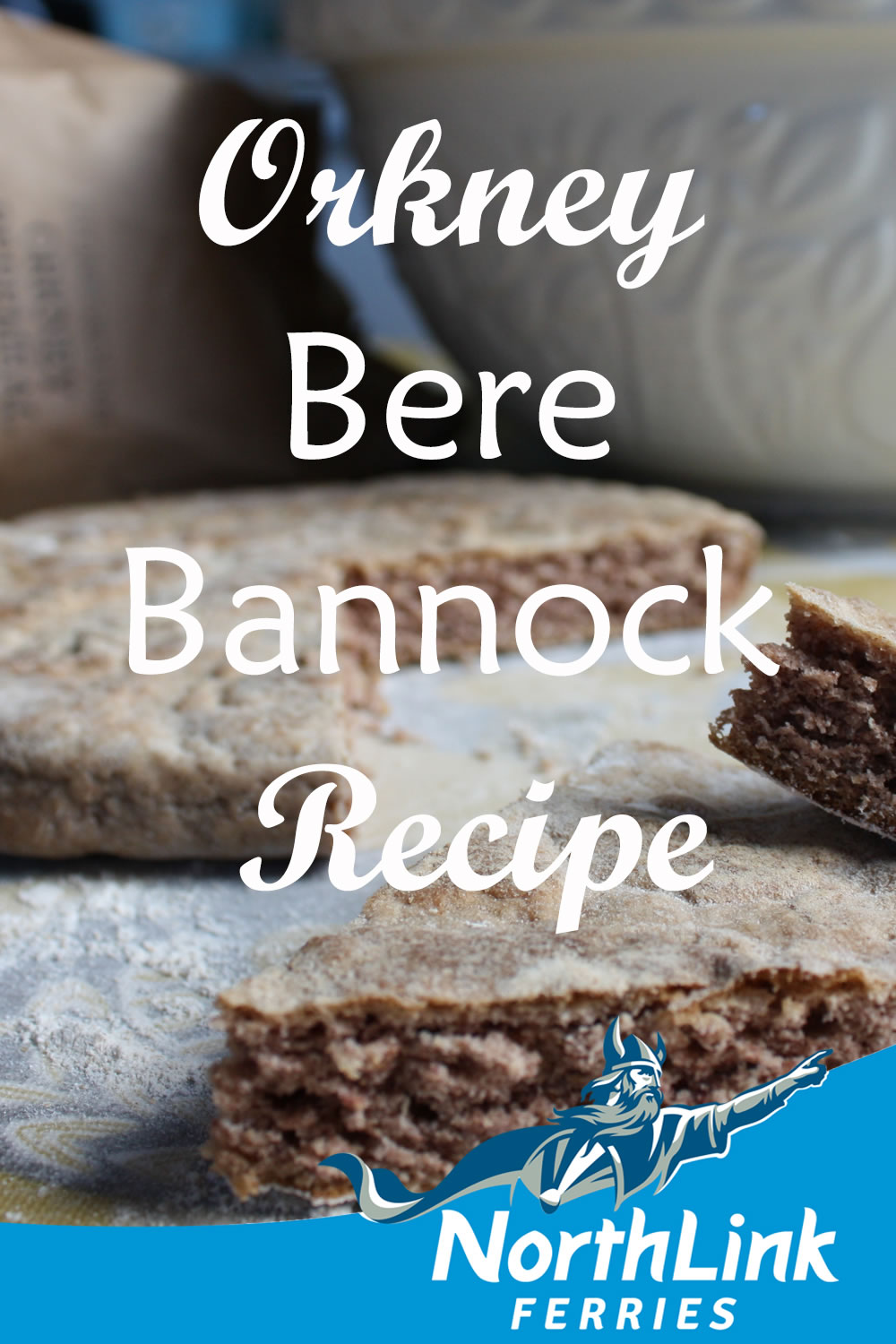 Header image: Traditional Orkney bere bannocks photo © Copyright Victoria Dixon