Fascinating facts about St Magnus Cathedral
Located in the centre of Kirkwall, St Magnus Cathedral is a magnificent building. Though it is almost 900 years old, it is still a popular venue for church services, weddings, funerals, and the St Magnus International Festival.
Work on St Magnus Cathedral started in 1137 making it one of the oldest cathedrals in Scotland!
We have compiled a few interesting facts about St Magnus Cathedral that you maybe did not know!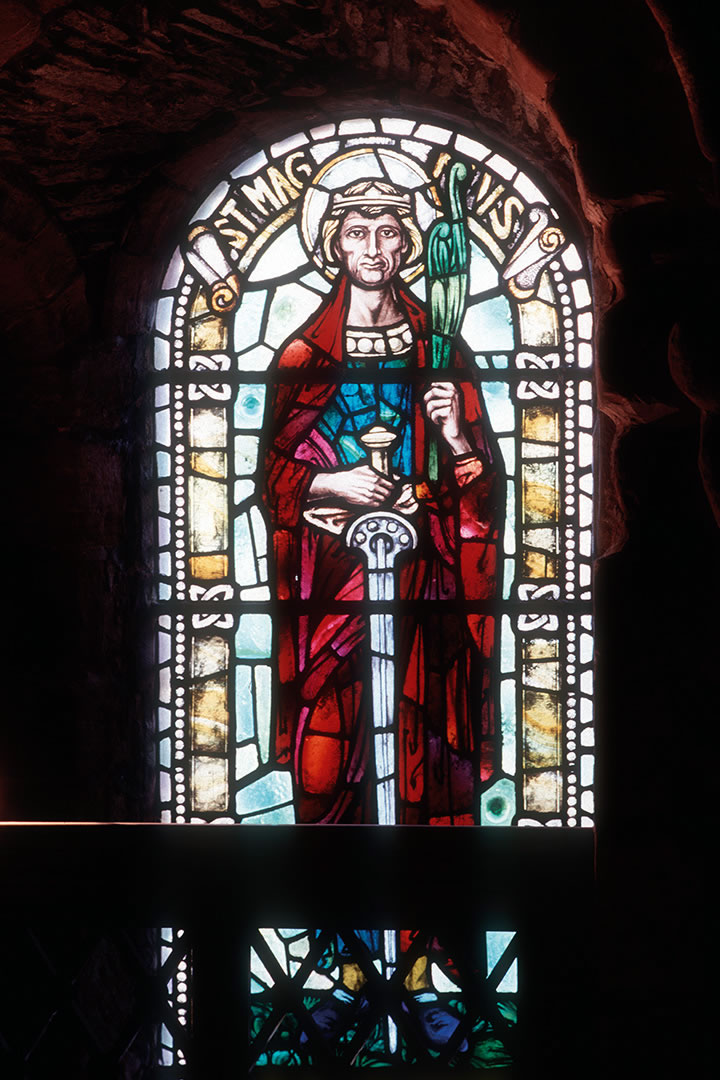 The Cathedral is named after Saint Magnus Erlendsson. When Orkney and Shetland were part of Scandinavia and ruled by Norse Earls. Magnus shared his earldom with his cousin Haakon Paulsson. and they ruled amicably from 1105 to 1114 until their followers began to quarrel.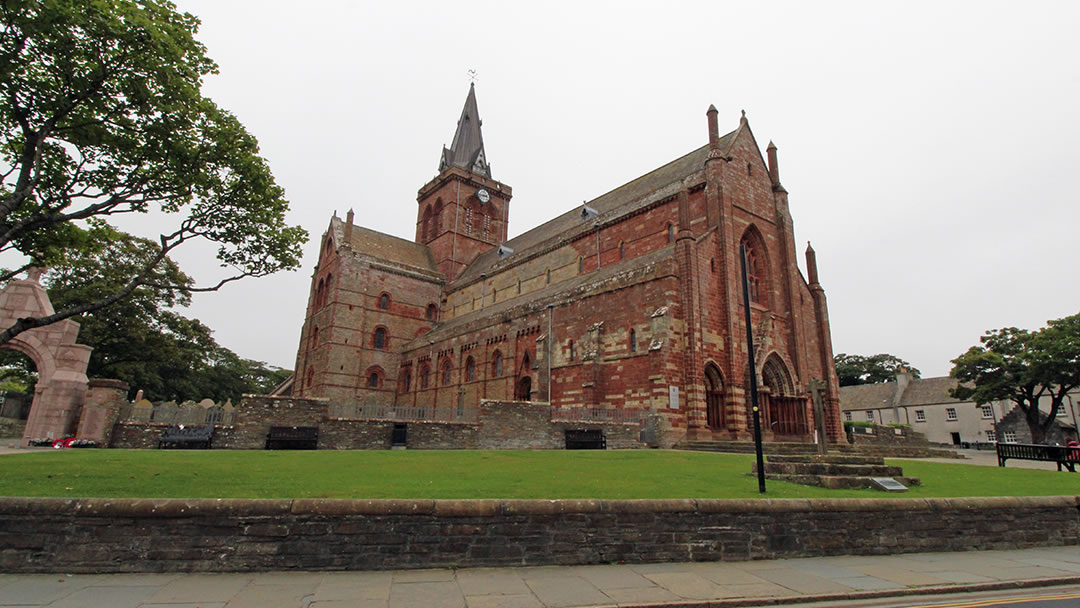 Peace was to be negotiated on the island of Egilsay, but Haakon arrived with many more men and hostile intentions. Magnus was captured and executed by axe on 16th April 1118. He prayed for the souls of his executioners before the axe blow came.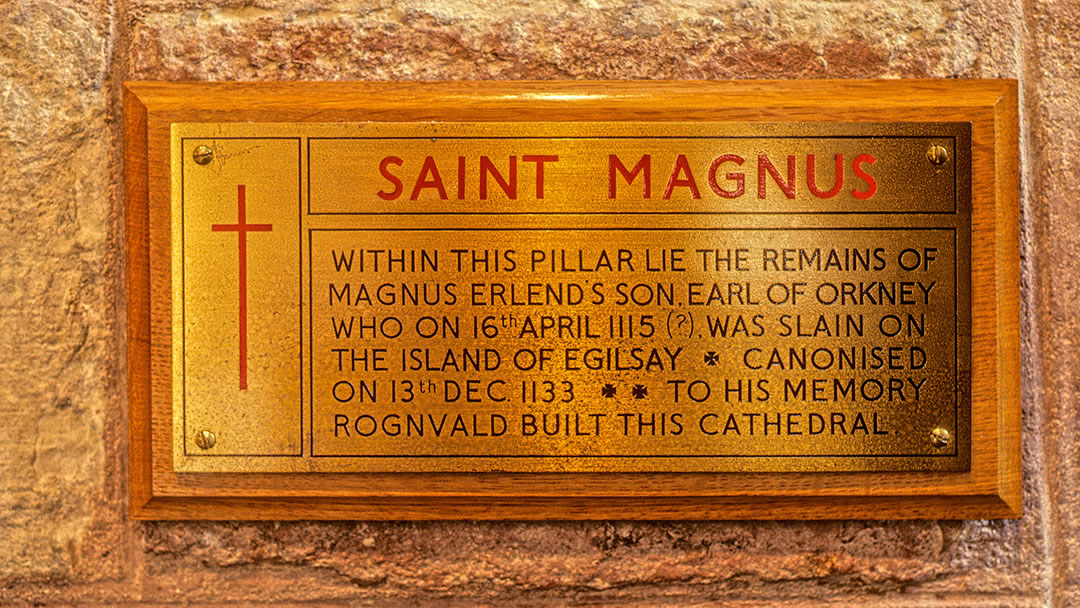 Magnus was first buried where he fell, and the rocky area around his grave miraculously became a green field. He was later buried in Birsay and there followed more miracles and healings. In 1135 Magnus was canonised, and 16th April became St Magnus Day.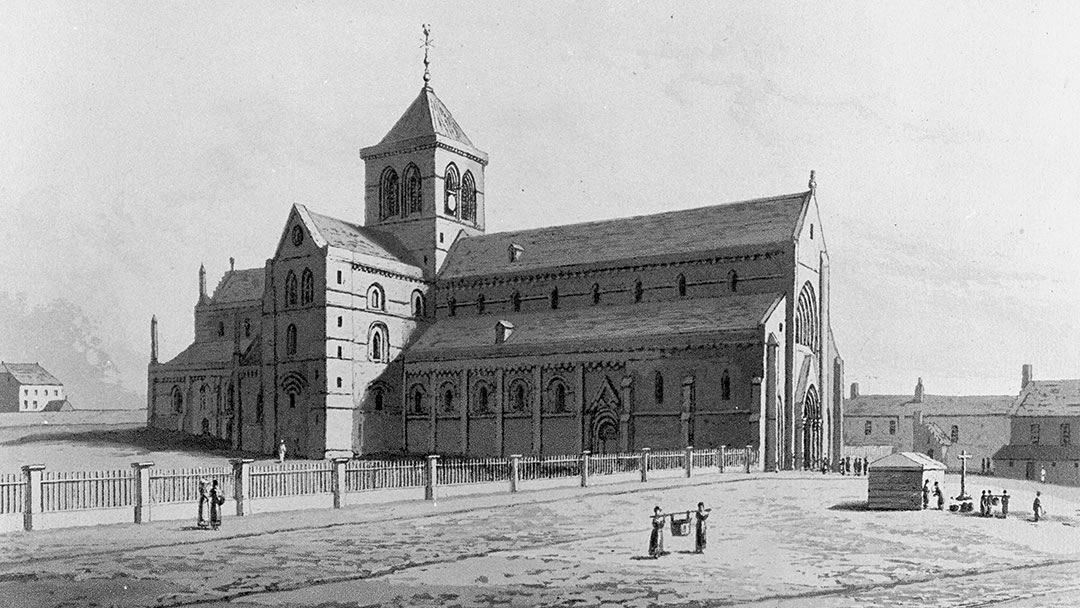 Work on this Cathedral started in 1137 making it one of the oldest cathedrals in Scotland! It was built by Earl Rognvald, the son of Magnus' sister. Rognvald promised to build 'the finest church the north had ever seen' in Kirkwall. Unfortunately, Earl Rognvald never saw the Cathedral in a finished state as he was killed by a rebellious Scottish chieftain in 1158.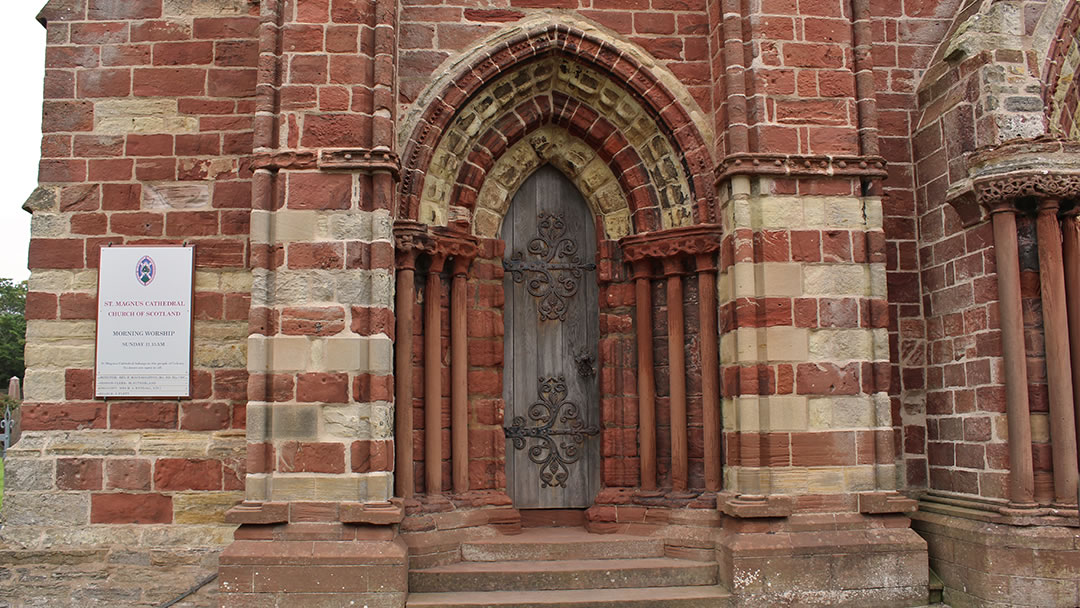 The Cathedral is built with red sandstone from the Head of Holland in Kirkwall and yellow sandstone from the island of Eday. The bones of St Magnus were interned within a pillar!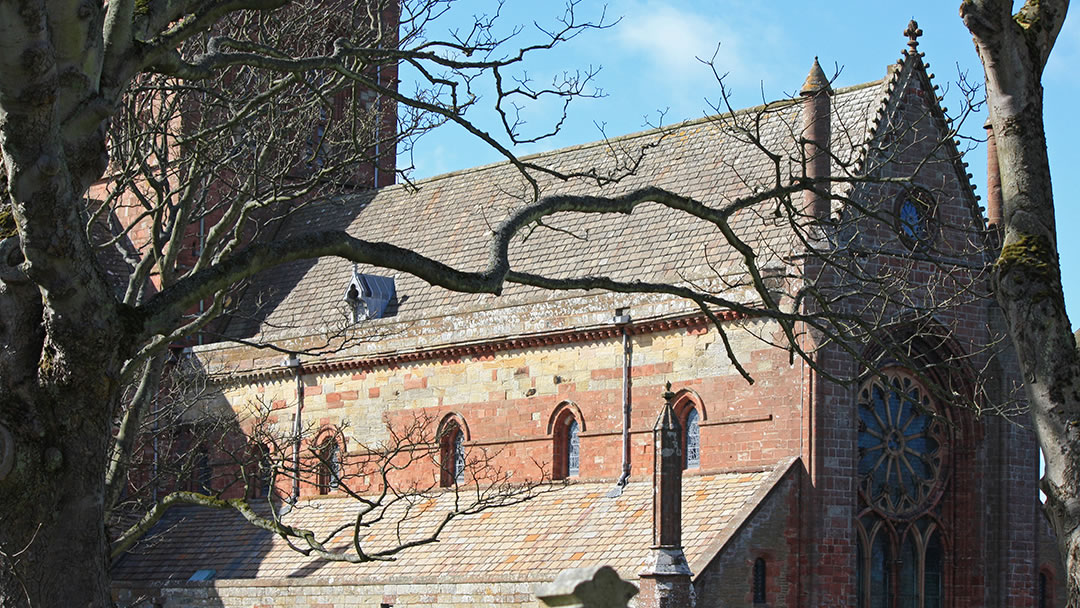 The great age of St Magnus Cathedral means it has smaller windows than those found in modern churches. If you look closely at the steeple, you will see faces of men, women, and animals in the stonework.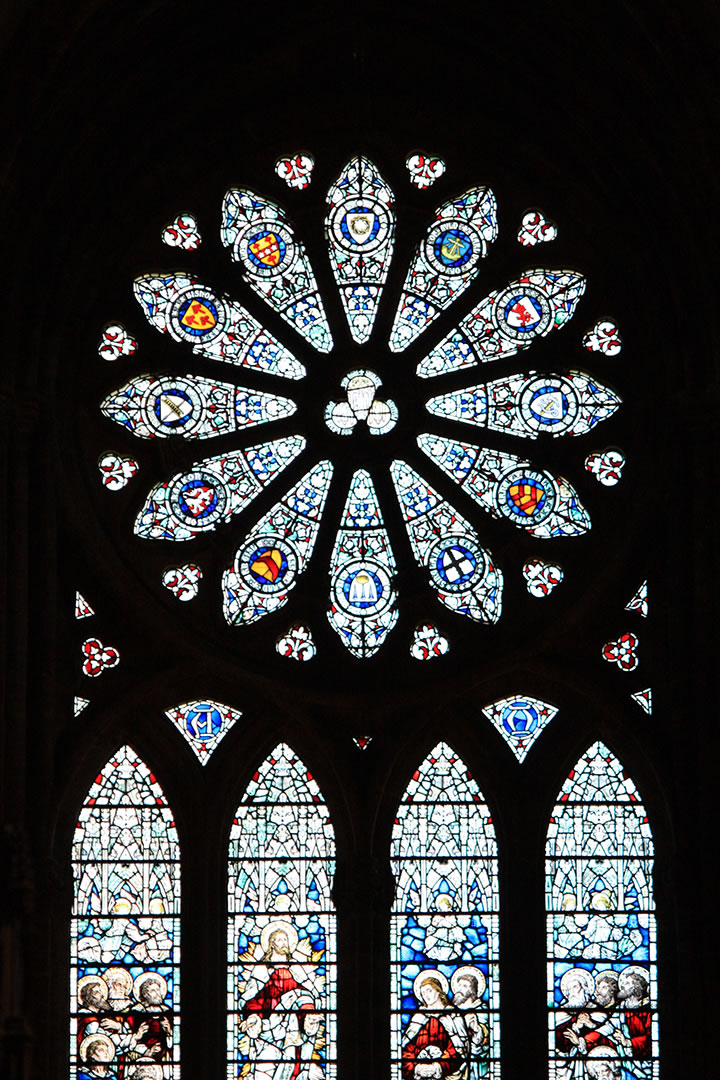 The original tall Cathedral spire was struck by lightning in the late seventeenth century. It was replaced by a dumpy slated pyramidal roof. Later, between 1913 and 1930, a tall steeple of copper sheeting was built, and this is the spire we see today. The stained glass windows were installed at this point.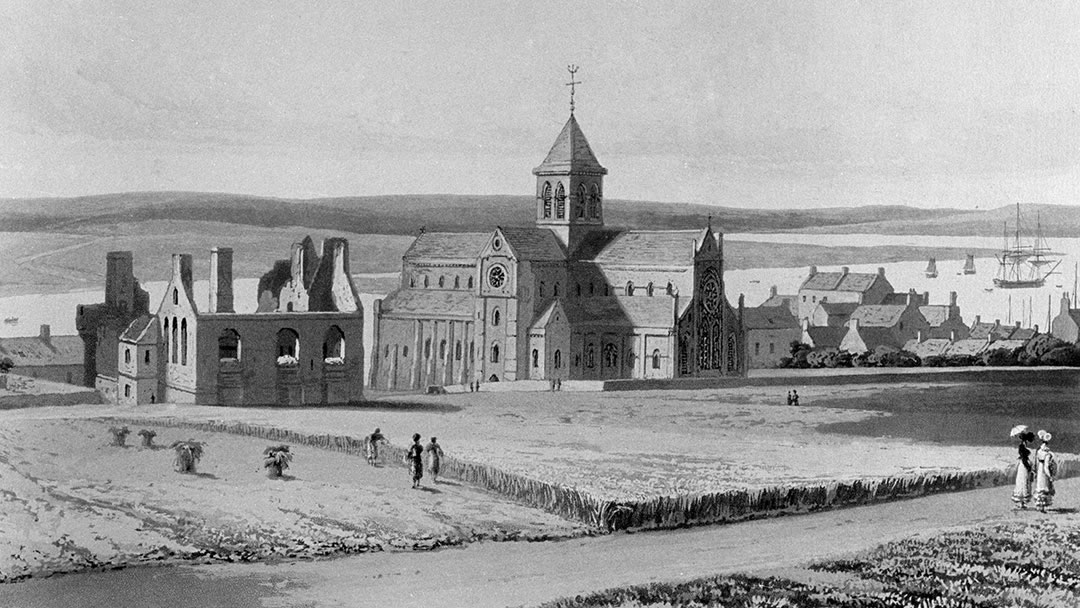 After Orkney became part of the Scotland, the Cathedral was given to the inhabitants of Kirkwall by King James III in 1486.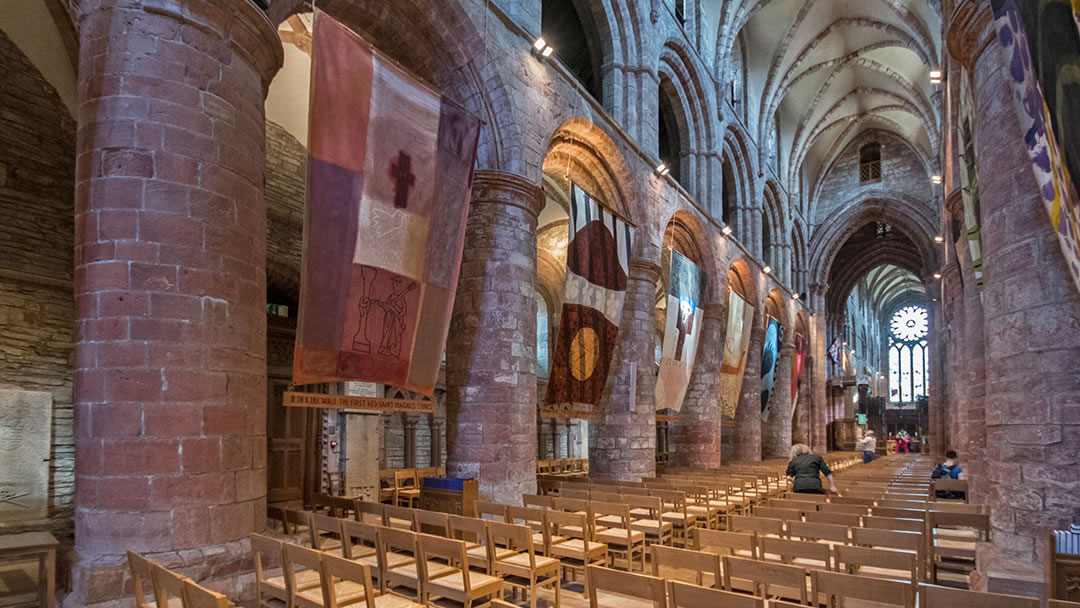 Many Cathedrals were destroyed during the Reformation during the 16th century, but St. Magnus Cathedral survived unscathed. In 1614 however, Government forces besieged and destroyed Kirkwall Castle whilst suppressing a rebellion. They also intended to destroy St. Magnus Cathedral when the rebels took refuge there. Thankfully, Bishop James Law managed to prevent them from carrying out this plan!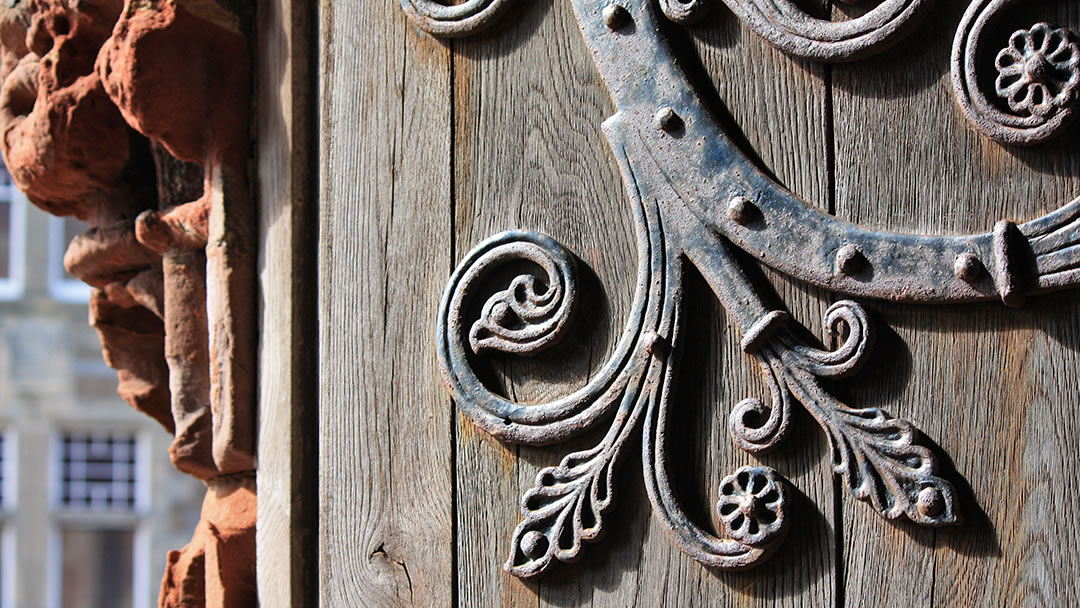 Iron rings can be seen on some pillars inside the cathedral – these were used to tether horses by Cromwellian troops during the 1650s.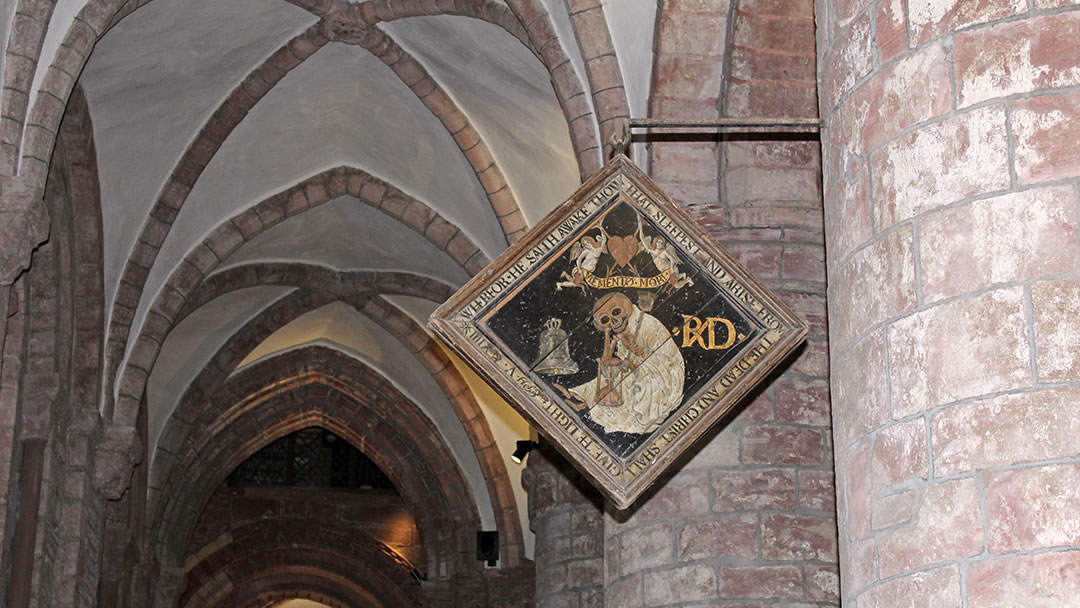 In the 17th Century, for a fee, Kirkwall people could be buried under the floor of the cathedral. There are many medieval stones, decorated with symbols of death, along the Cathedral's interior walls. A Mort Brod (a wooden board with a depiction of Death in the form of a shrouded skeleton) hangs from the roof, marking a grave site below the floor.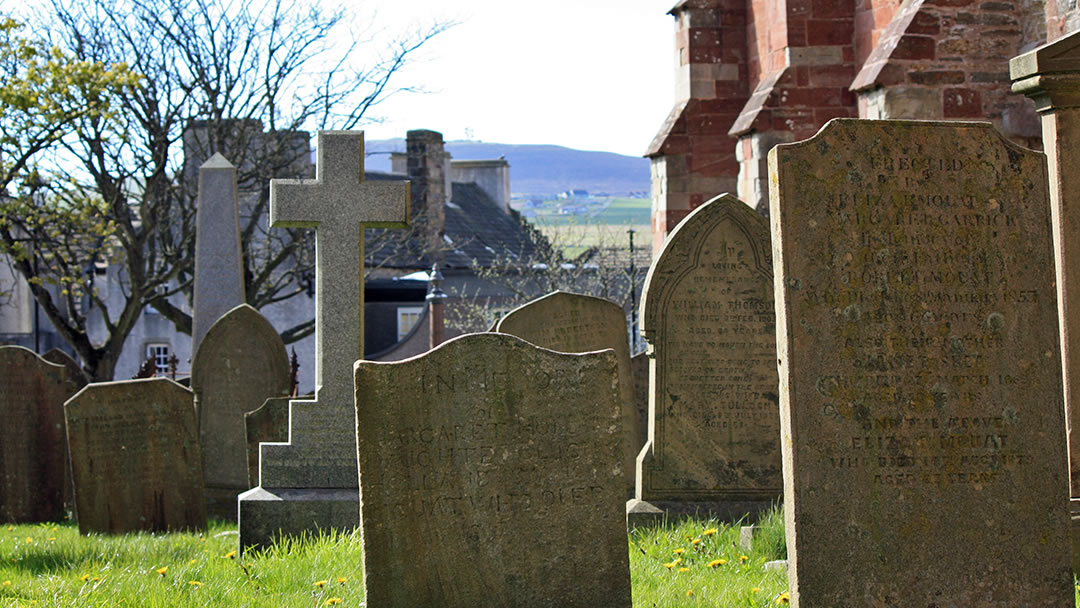 The graveyard of St Magnus Cathedral is estimated to contain at least 5,888 people!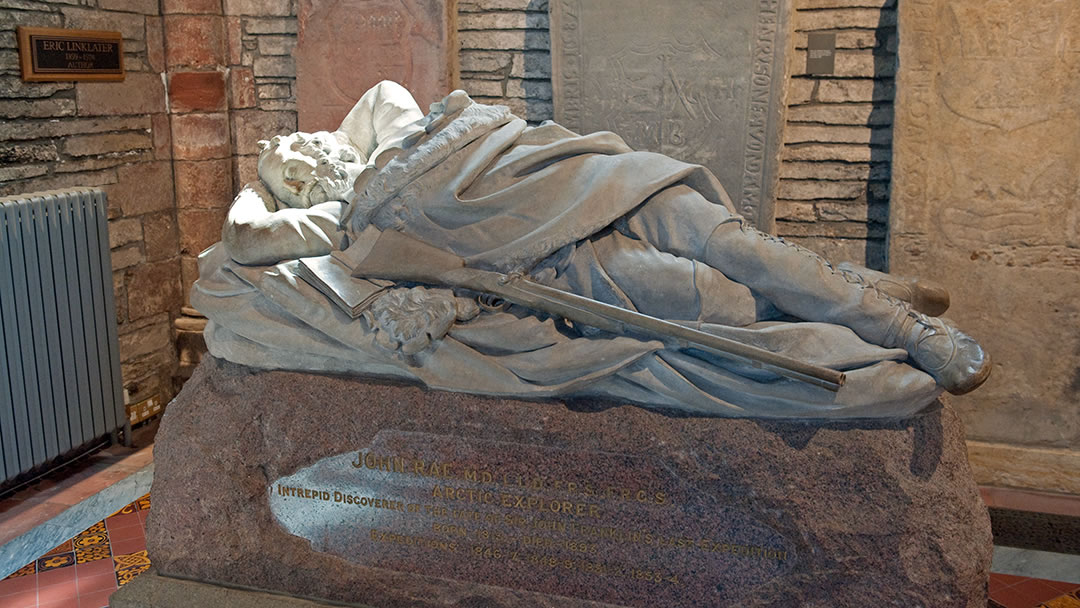 St Magnus Cathedral also contains memorials to prominent Orcadians. This includes explorers William Balfour Baikie and Dr John Rae; writers Eric Linklater, George Mackay Brown and Edwin Muir; artist Stanley Cursiter; and psychiatrist Sir Thomas Clouston. There is also a memorial and bell from the Royal Oak – a battleship sunk that in 1939 with the loss of 835 lives.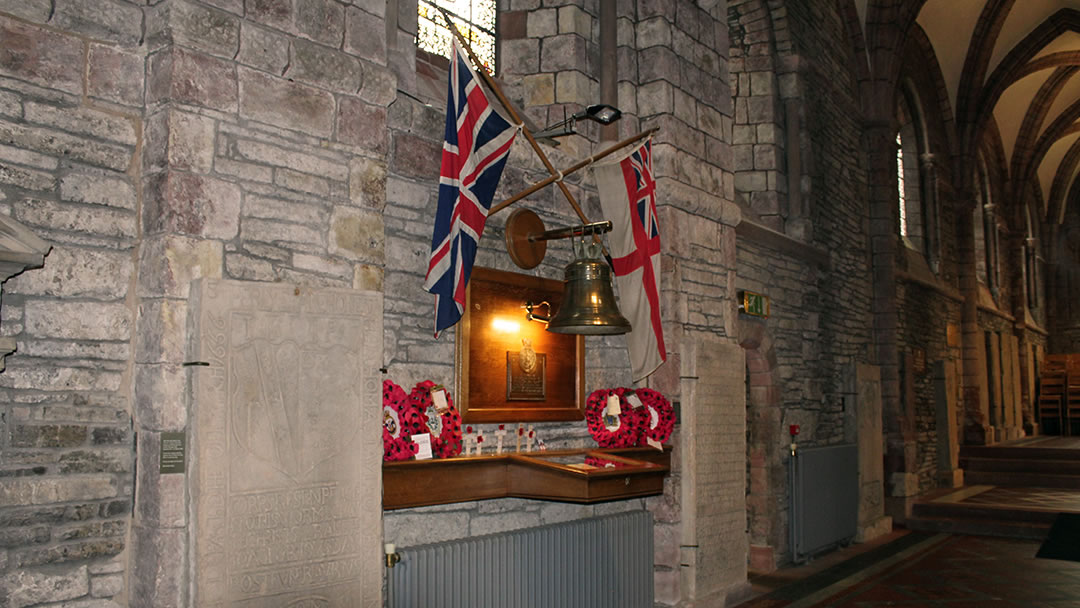 The final programme of Mastermind hosted by Magnus Magnusson was filmed in St Magnus Cathedral. At the end of the programme the famous black chair was given to the retiring host.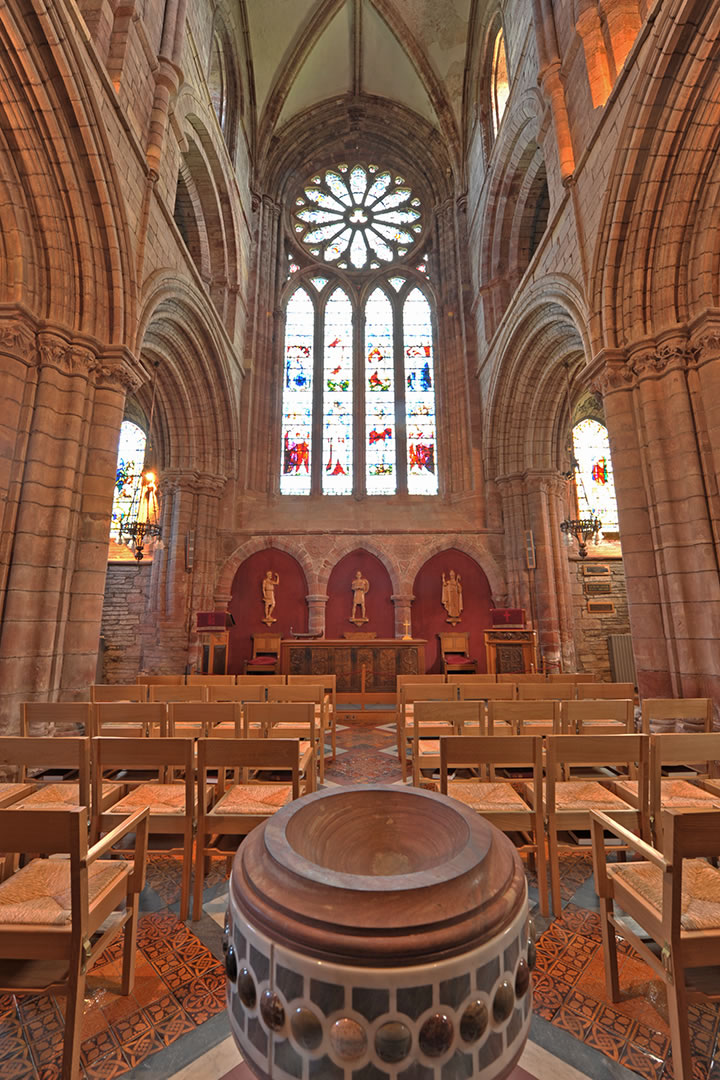 Visitors can enjoy tours of the hidden upper levels of the cathedral on certain days of the week. After climbing the narrow staircases of the building, visitors will see the clock mechanism, the bells and the base of the spire, before taking in a bird's eye view of Kirkwall!

By
Magnus Dixon
Orkney and Shetland enthusiast, family man, loves walks, likes animals, terrible at sports, dire taste in music, adores audiobooks and films, eats a little too much for his own good.
Pin it!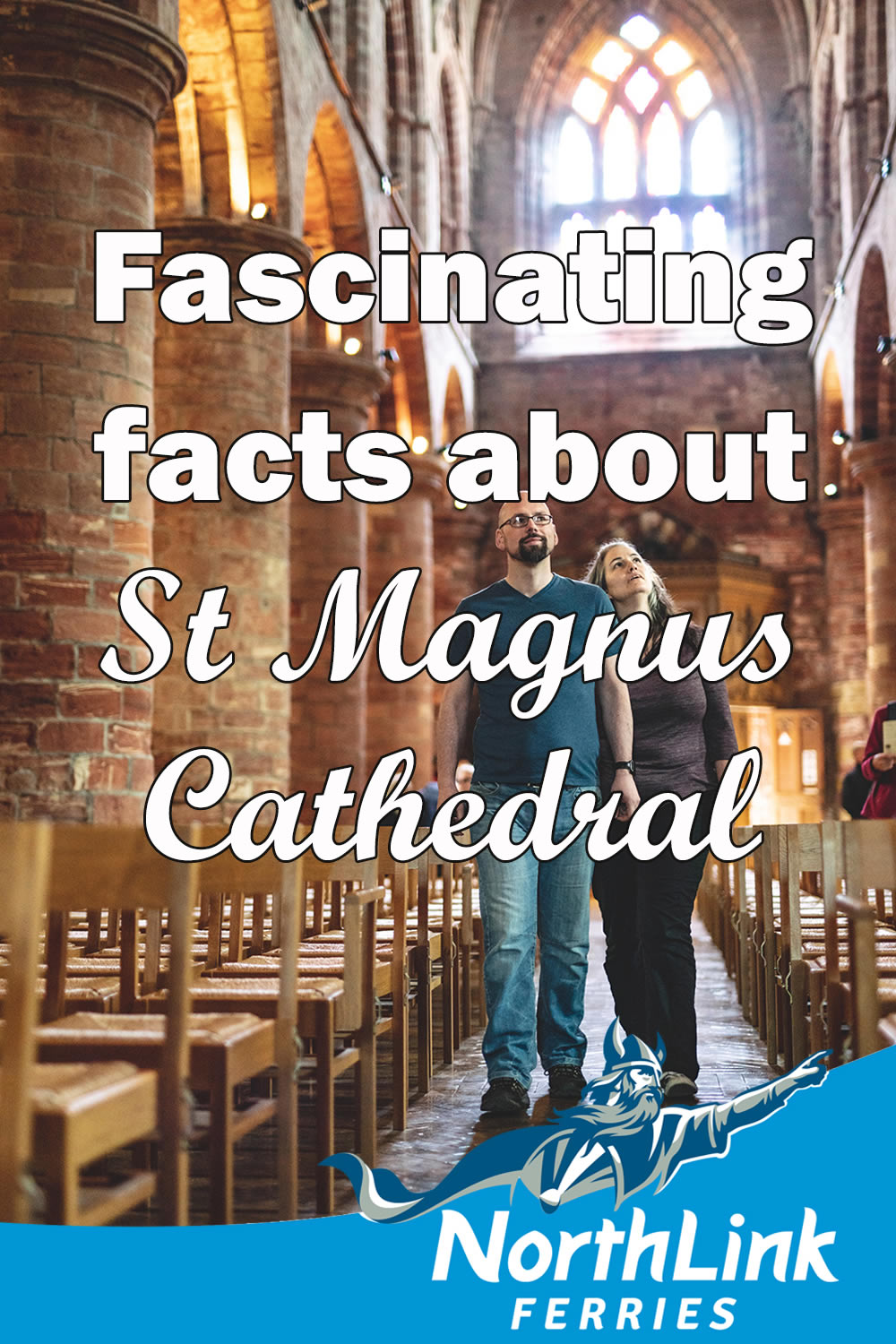 Header image: St Magnus Cathedral in Orkney photo © Copyright Magnus Dixon