Delicious Stockan's Oatcakes from Orkney
Stockan's Oatcakes is a fourth generation, family-owned award-winning business. Based in the picturesque coastal town of Stromness in Orkney, their delicious hand-baked traditional oatcakes are enjoyed all around the globe. Personally, we think that their oatcakes are one of Orkney's finest food products.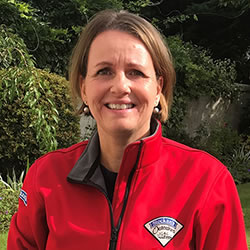 It is very rewarding to work with a traditional product that is still loved today and is baked by great employees. Many of our employees have been with the company for over 20 years, and some 40 years.
We spoke to Irené Archer to discover more about the story of Stockan's Oatcakes.
Q. Can you tell us a little about yourself?
A. A few years ago when my father retired after over 50 years in the business, my sister and I took over its running and are very proud fourth generation owners. My working life is split between the teams in Edinburgh and Stromness and my personal life revolves around family, friends and enjoying the outdoors.
Q. Can you tell us a little about the history of Stockan's Oatcakes?
A. In the 1890's my great grandfather worked for a wholesale grocer in Leith, and he had relatives in Orkney. As the company expanded north, he became a partner and then in the early 1900's owner of R Garden & Co Ltd, General Merchants in Kirkwall. In those days, horse vans sold the groceries around the Orkney mainland, and floating shops visited the other islands. As well as the wholesale business, we baked a wide range of loaves, biscuits, cakes and our well known coarse-ground Garden's Thick Oatcakes.
In 1952 we obtained the Old Man of Hoy trademark, which you can see on our packaging. Then in the 1980's the company acquired Stockan's bakery in Stromness, which brought the much loved, fine-milled Thin oatcake recipes into the range. The brand name became Stockan and Garden's and then more recently it became Stockan's Oatcakes. So quite a lot has changed over the years.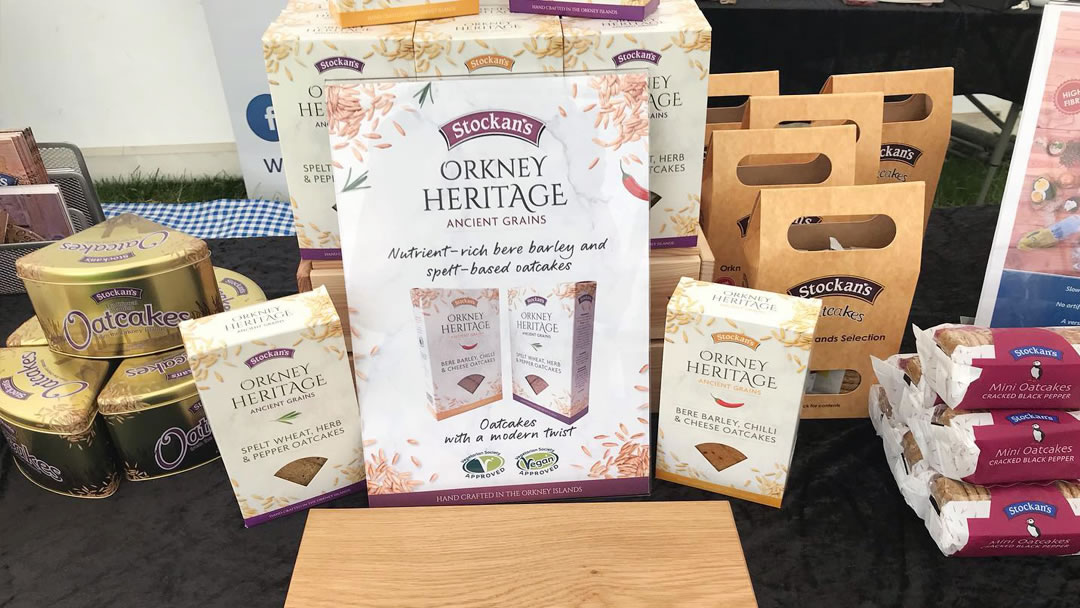 Q. How many flavours of Oatcakes do you have?
A. There are 3 ranges of oatcakes, all baked using high fibre wholegrain oats with no artificial flavours or colourings. They are all suitable for vegetarians with some vegan approved.
We are best known for our triangle-shaped range of Thick, Thin, Cheese and Beremeal. The mini range consists of Original, Cheese and Cracked Black Pepper. Our newly-launched Orkney Heritage range contains Bere Barley, Chilli and Cheese and Spelt Wheat, Herb and Pepper Oatcakes.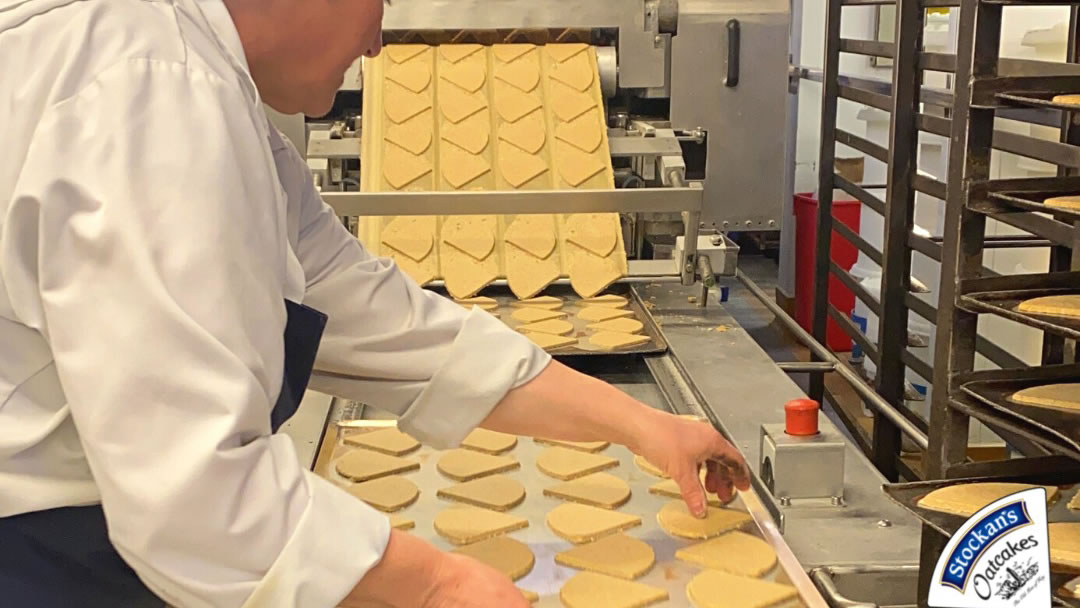 Q. Are some of the ingredients sourced locally?
A. The Bere barley we use in two of our products is an ancient, six-row native barley still grown in Orkney. Bere can be traced back to being used on the Islands more than 4,000 years ago and is commonly referred to as 90-day barley as it is sown later and harvested earlier than other crops.
The arrival of modern higher-yielding barleys in the 19th century led to the general decline in the use of bere. However a key factor for its survival on Orkney has been the Barony Mill in Birsay which has continued to mill and then sell the 'meal'. The Barony dates back to 1873, still uses traditional methods and is the only mill in the UK currently milling the crop.
Our Beremeal Oatcakes have already been very successful, winning 'best new product' at the Highland and Island Awards 2016, receiving a Great Taste 1 star award in 2020 and the Bere Barley oatcakes in our new Orkney Heritage range won a bronze award at the Scotland's Speciality Food Show in March.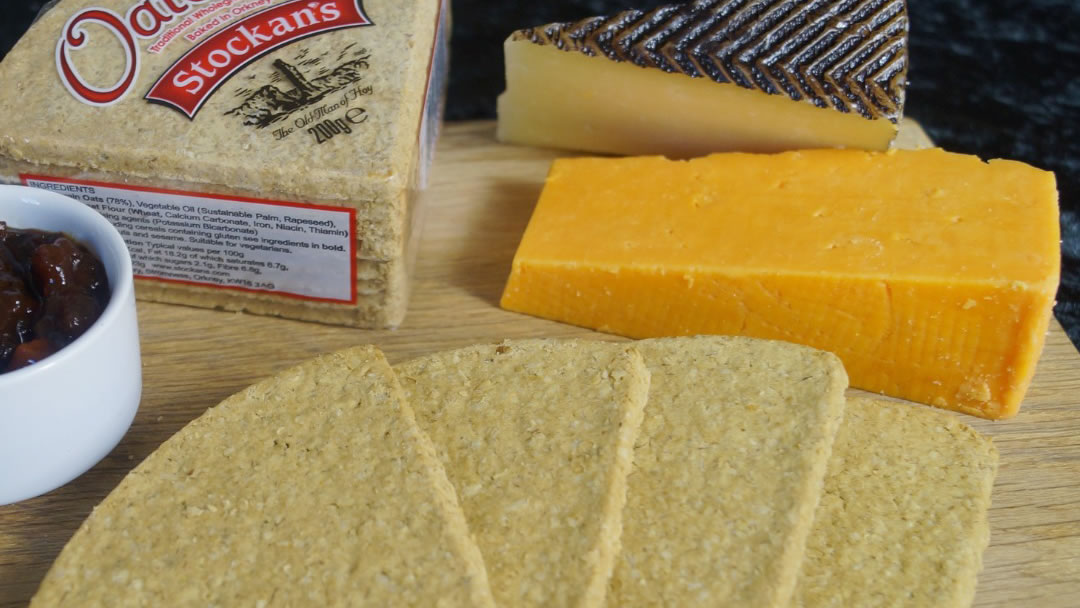 Q. How would you describe the taste of Stockan's Oatcakes?
A. With their distinctive crunchy texture and clean snap, I think all our oatcakes leave a lovely sensation of baked oats, with either a natural taste, or are complemented by a more distinct flavour (such as beremeal, cheese or pepper).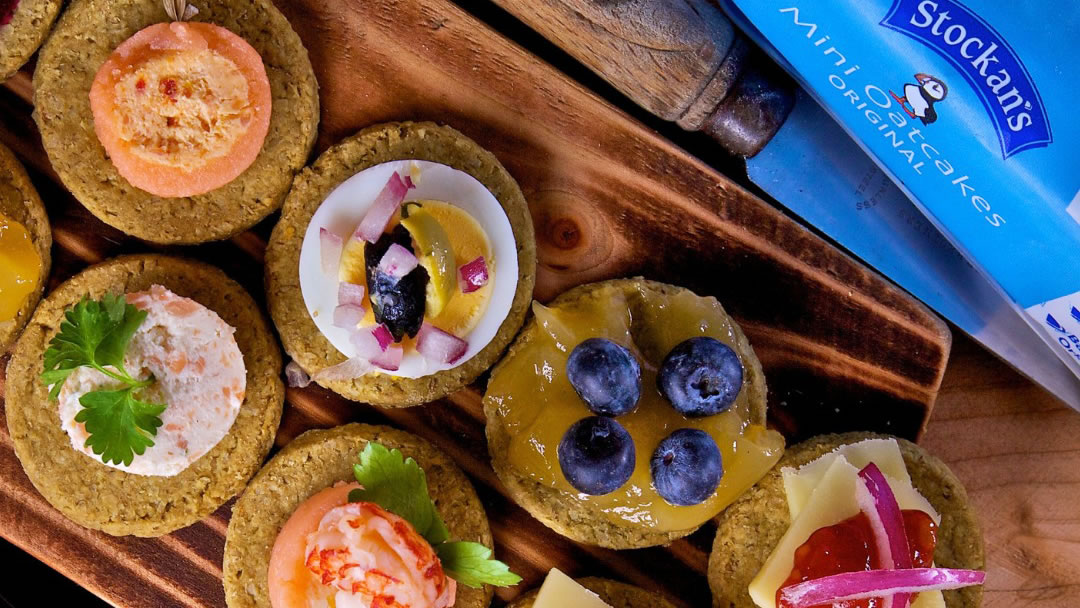 Q. Do you have a favourite product in your range?
A. I think the real question to answer is, do you prefer thick coarse-ground oatcakes or thin fine-milled oatcakes? In my family it is 50/50 so there are always a mix of oatcakes in the cupboard. If I really had to choose, I think it would be an original flavour in the summer months and then a chilli, cheese or a pepper flavoured one, in the colder months for that feeling of warmth.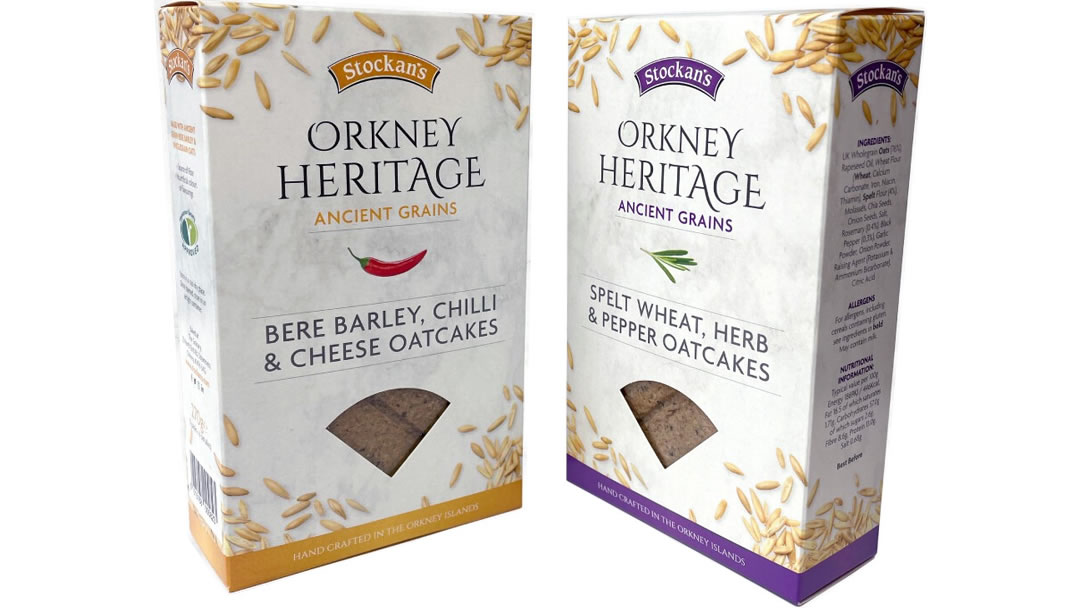 Q. Can you tell us a little bit more about the new Orkney Heritage range of Oatcakes?
A. Our new range features ancient grains such as bere barley and spelt wheat alongside Scottish coarse ground wholegrain oats and rapeseed oil. Each oatcake features our traditional triangular shape, with the addition of an indentation that allows it to split neatly into two, making it easy to enjoy and the perfect choice for canapés.
After all the hard work put in by the team, we are delighted that the new range is already turning heads, with award wins in the Great Taste Awards and at Scotland's Speciality Food Show.
The range includes:
Bere Barley, Chilli and Cheese Oatcakes, baked with bere barley and coarse ground wholegrain oats. This has a hint of cheese and a kick of chilli.
Spelt Wheat, Herb and Pepper Oatcakes, baked with spelt wheat and coarse ground wholegrain oats. These are enhanced by savoury notes of herbs and black pepper.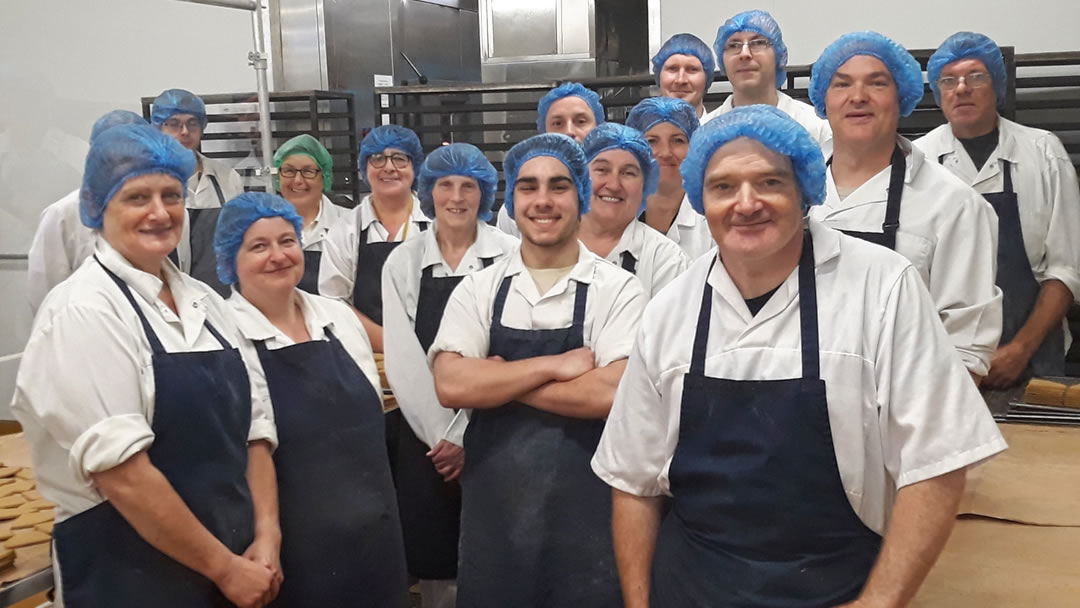 Q. What are the most rewarding and challenging aspects of the industry?
A. The most rewarding aspect is working with a traditional product that is still loved today and is baked by great employees. Many of our employees have been with the company for over 20 years, and some 40 years. It is lovely to see our products on a retail shelf, receive kind reviews from oatcake eaters near and far, win awards for quality and taste, and be acknowledged as a Great Taste Producer.
The ever-increasing prices of our ingredients, packaging, transport is a real challenge and one that only seems to be getting worse. Cutting costs and streamlining operations to offset these as best we can is a continual process.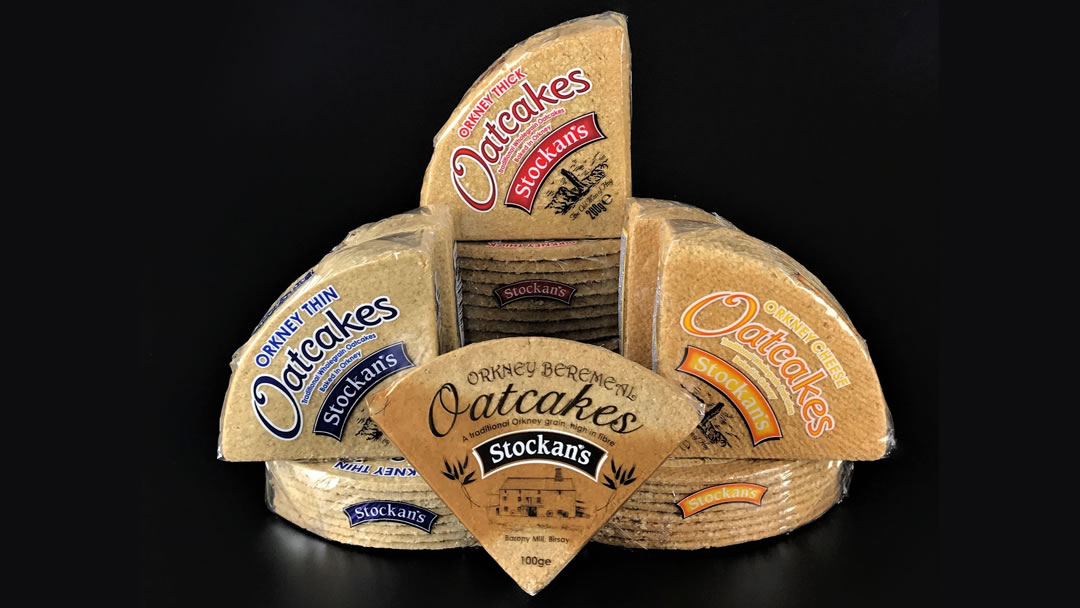 Q. Do you have any new flavours on the horizon?
A. When working on the new Orkney Heritage range, we did try some other interesting flavours, so yes there may be…
To find out more about Stockan's Oatcakes visit their website at https://www.stockans.com/ or visit their Facebook page at https://www.facebook.com/stockansoatcakes

By
Victoria Dixon
Orkney and Shetland fanatic, likes to capture life through a lens, loves creating, eclectic taste in music, enjoys being a Mum; would secretly love to be a star of the West End!
Pin it!