Things to do on a sunny day in Orkney
At NorthLink Ferries we'd like to think we're 'glass-half-full' kinda guys, so as a companion piece to the recent Things to do on a rainy day in Orkney article, we have compiled a list of great things to do in Orkney on a sunny day.
Humans aren't the only mammals that like to sun-bathe – seals love to stretch out in the sun too! Look for them on quiet beaches, but don't get too close as they are easily frightened back into the sea.
Find out what you can do in Orkney when the sun is shining and you have no business being indoors!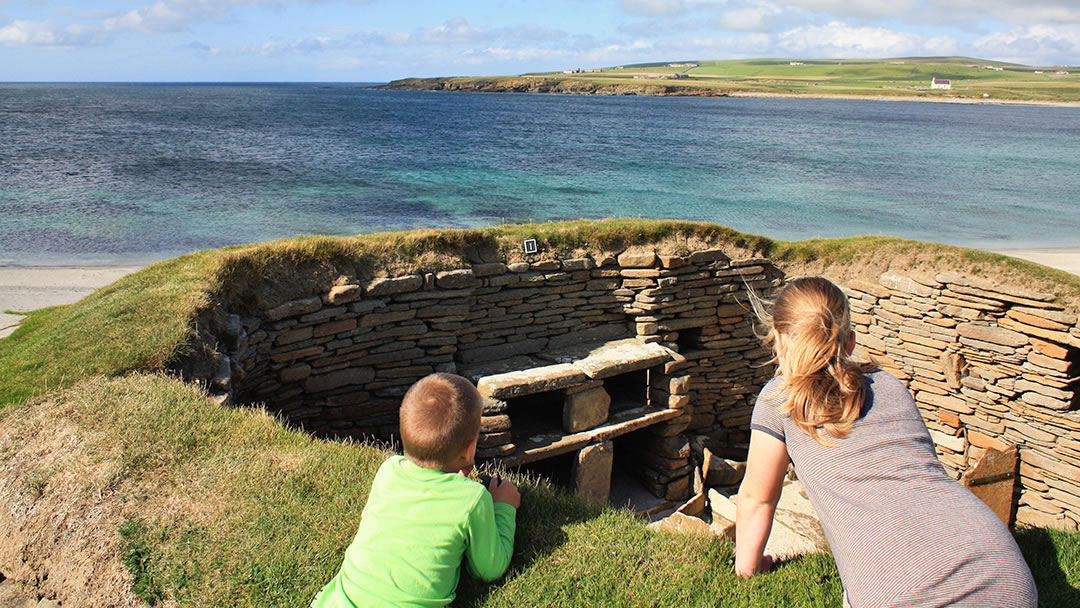 Visit Orkney's outdoor attractions
The archaeology of Orkney is one of the main reasons many come to Orkney, and most monuments are best experienced on a sunny day!
A trip to the Neolithic village of Skara Brae (pictured), which offers a glimpse into the houses of 5,000 years ago and is located next to the exposed Bay of Skaill, is best saved for one of the sunnier days of your holiday. The same is true of visiting Orkney's Neolithic standing stones at the Ring of Brodgar and the Standing Stones of Stenness. Why not even take a picnic along?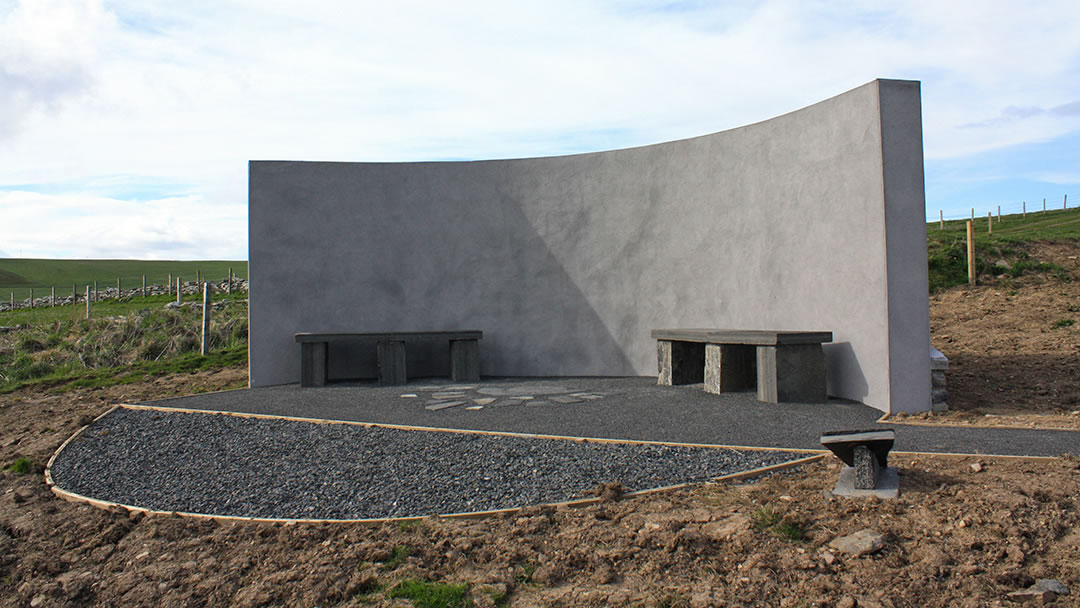 Enjoy Orkney's birds
In Orkney, birds that are rare in the rest of Britain are often dismissed as common! It's a great place for bird-watching and recently the RSPB have revamped two of their hides – well worth a visit on a nice day. At Cottascarth in Rendall you can watch Hen Harriers skydance. Birsay Moors is a popular spot for shy red-throated divers. At the Loons, near Marwick Bay, there's a listening wall (pictured), which amplifies the sounds made by the many wading birds that visit. There's much to enthuse even the most amateur bird watcher – spotting a Hen Harrier is a breathtaking experience!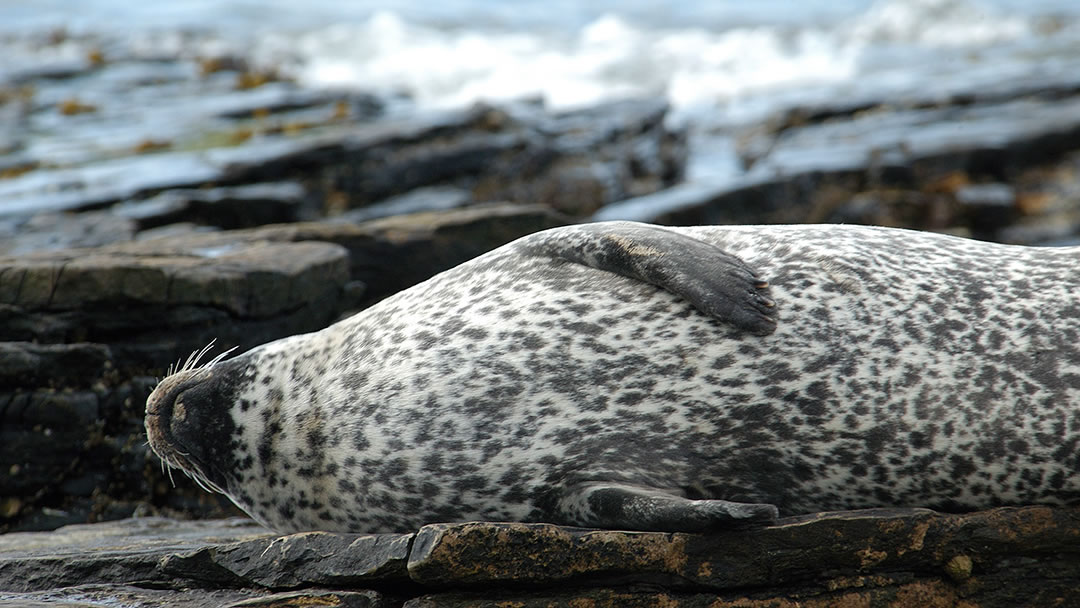 Whistle for seals
Humans aren't the only mammals that like to sun-bathe – seals love to stretch out in the sun too! Look for them on quiet beaches, but don't get too close as they are easily frightened back into the sea. Sometimes you'll find dozens of them hauled up on a North Isles beach.
When taking a coastal walk, watch the sea as you may find you are being followed by a seal or two! Try whistling or singing to the seals to bring these curious animals closer.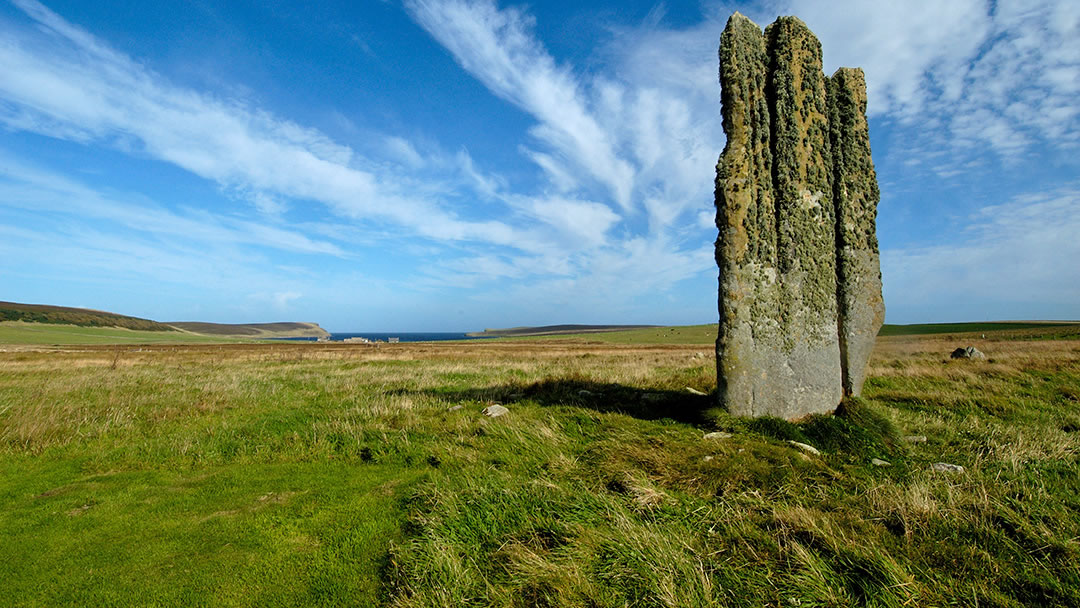 Visit one of the outer islands
There's nothing better than taking a ferry or a small aeroplane and exploring one of the outer islands. Each island offers a different flavour of Orkney. Here's a very quick overview of the bigger islands!
Hoy – a dramatic hilly island, great for walkers. Visit the Old Man, the Sea Eagles and the Scapa Flow Museum.
Rousay – a circular island chock full of tombs. Great for cyclists to go round in one day.
Shapinsay – a short ferry ride from Kirkwall, Shapinsay is great for wildlife and has a castle hotel!
Stronsay – a farming island with the impressive sea-arch, the Vat of Kirbister – great for walks.
Sanday – a lovely island with, as the name suggests, many beautiful sandy beaches.
Eday – a super island for a walk – see the enormous Stone of Setter (pictured) and the Red Head.
Westray – Westray has lovely beaches, seabird cliffs, great food, castles, crafts and lots of puffins!
Papa Westray – a friendly little island containing the oldest houses in Northern Europe.
North Ronaldsay – a remote island, surrounded by a sheep wall to keep the flock on the beach!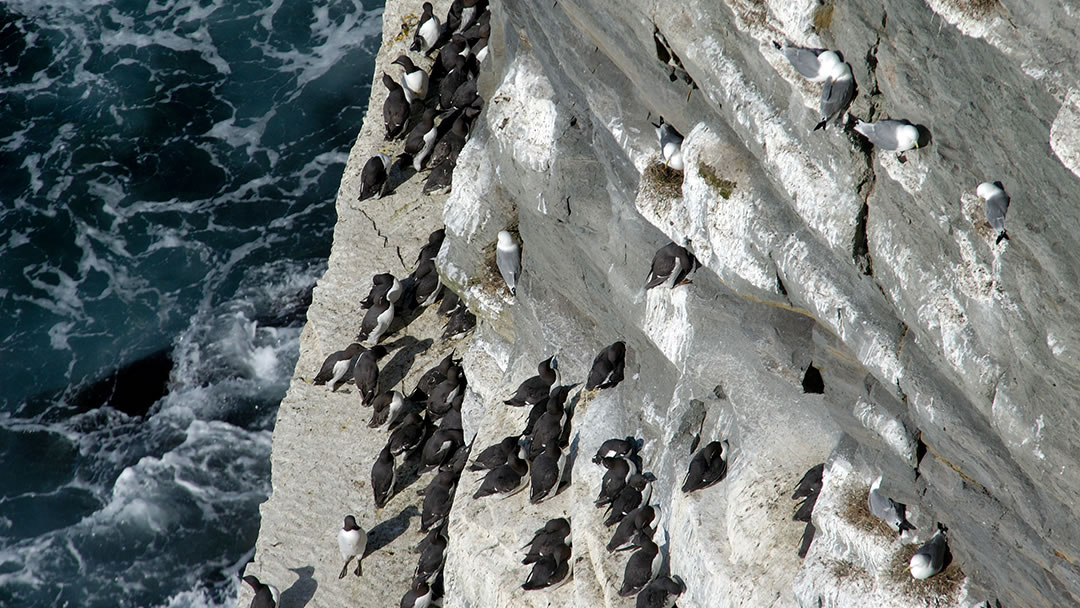 Take your binoculars to a seabird cliff
In the summer the seabirds return to breed on the ledges of the sea cliffs of Orkney – and it's a dramatic sight, and sound … and smell! We'd urge you to visit Marwick Head in the West Mainland, Mull Head in the East Mainland, or Noup Head in Westray on a sunny day. There you'll see rows upon rows of birds; Guillemots, Razorbills, Fulmars, Gannets, Shags and Puffins, jostling for space and making the most raucous of noises! One note though: Orkney's seabird cliffs are unsuitable for children.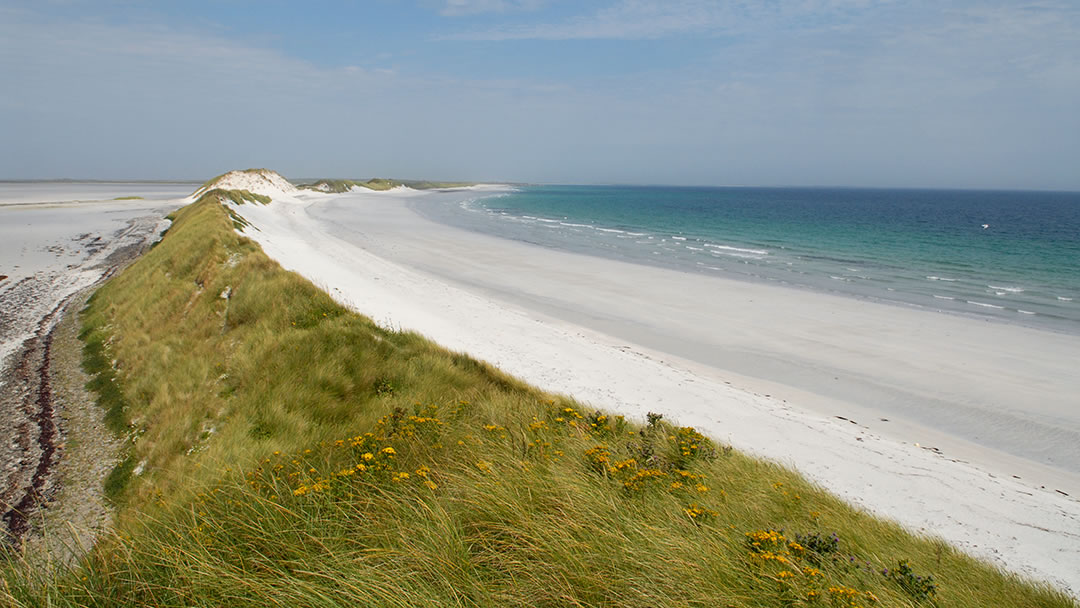 Sunbathe on an empty beach!
There are some lovely beaches in Orkney – you'll never find them crowded and the sand and water is always clean. The Bay of Skaill, Waulkmill Bay and Dingieshowe are great beaches to take a paddle and enjoy the sand. The Broch of Birsay is great for sandcastle-making, Groatie Buckie hunting and rock-pooling. Beaches further afield: Grobust in Westray, Tresness (pictured) in Sanday and Rackwick in Hoy are gorgeous undiscovered gems that you'll have nearly all to yourself on a warm sunny day!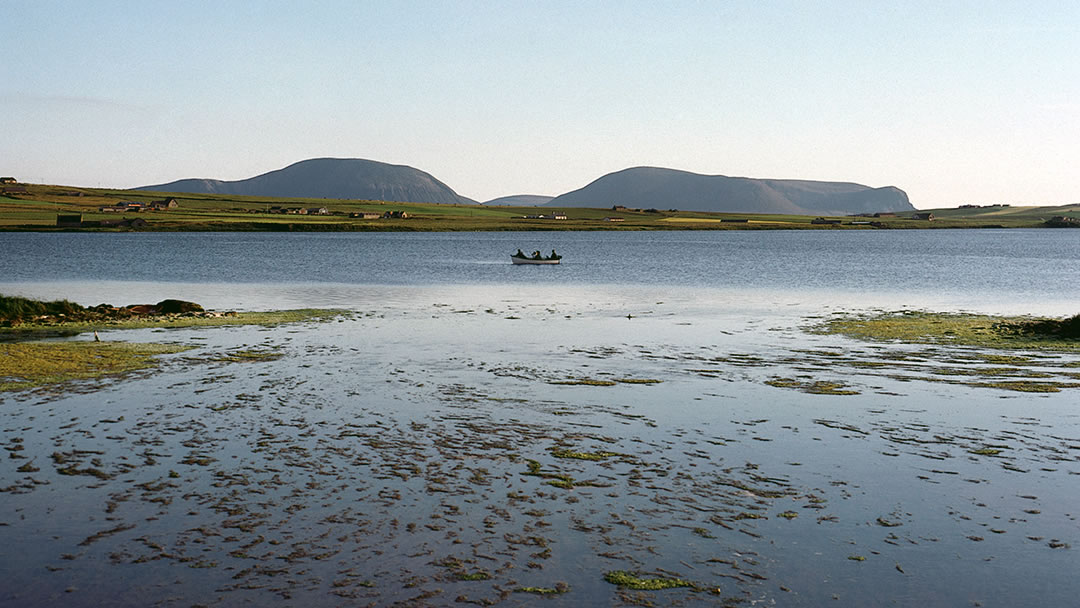 Pull a trout from one of Orkney's Lochs
Orkney is a popular destination for fishermen – the islands have some great lochs and a coastline that is perfect for trout fishermen on a sunny day. If you need some hints and tips, visit out article about Trout Fishing in Orkney and Fly Fishing in Orkney.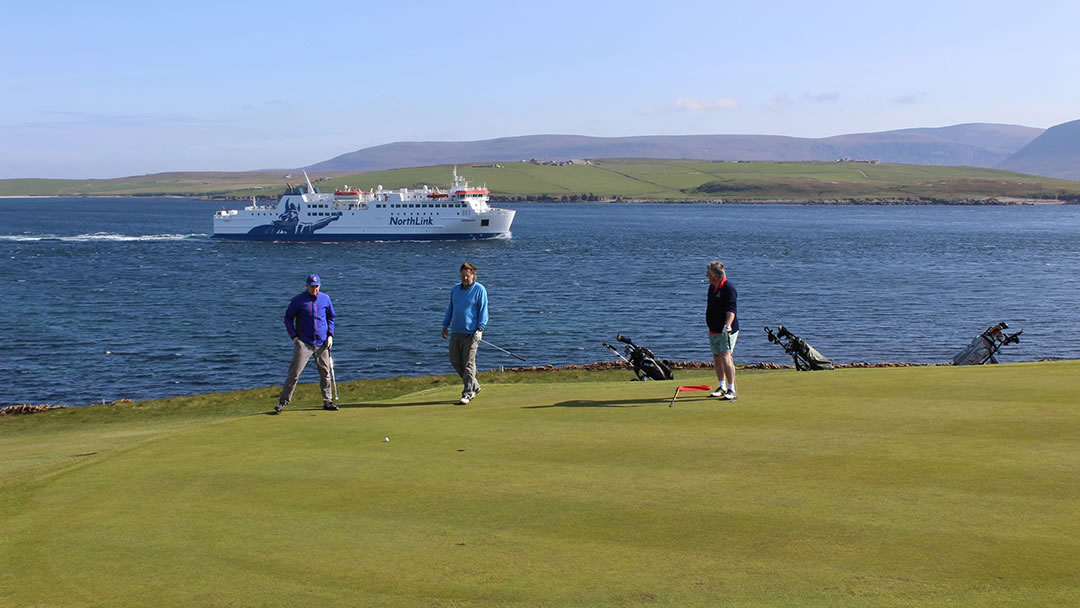 Try a new golf course!
Orkney has many great golf courses from the large course in Kirkwall, to the 9-hole course in North Ronaldsay – these are great places to be on a sunny day. The Kirkwall course (Orkney Golf Club) has a spectacular view of the North Isles and golfers can play midnight golf here (and in Stromness) at midsummer! Stromness Golf Club (pictured) is a stunning seaside parkland course. The NorthLink Open takes place at Stromness Golf Club at the end of May.
Finally, if you're travelling round Orkney on a sunny day we'd highly recommend visiting a country shop for an ice cream. You'll be sure of a warm welcome, a lovely Orcadian accents and a surprising range of stock!

By
Magnus Dixon
Orkney and Shetland enthusiast, family man, loves walks, likes animals, terrible at sports, dire taste in music, adores audiobooks and films, eats a little too much for his own good.
Pin it!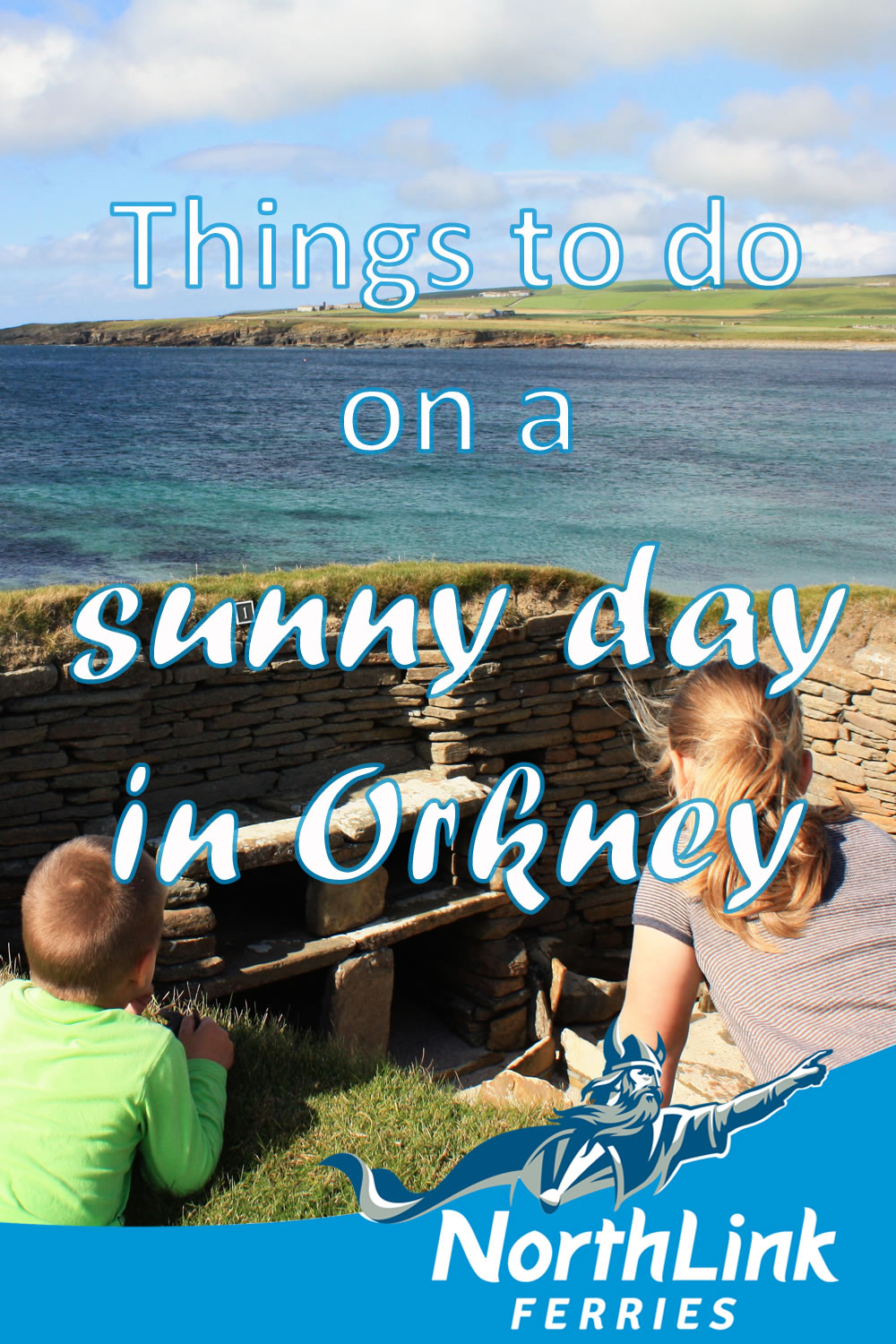 Header image: The beach at the Sands o' Wright in South Ronaldsay, Orkney photo © Copyright Charles Tait