Things to do on a rainy day in Orkney
When visiting Orkney there's lots to see outdoors – standing stones, seastacks, neolithic villages, birdlife and wartime relics – there's plenty to see and explore in Orkney!
A must-see for any visitor to Orkney, it's actually better to visit Maeshowe in the winter than at any other time of the year. In the three weeks approaching midwinter, the tomb is aligned so that the setting sun shines directly down it's long entrance tunnel.
However, what do you do when it's a rainy day in Orkney? We've got a few ideas that might help!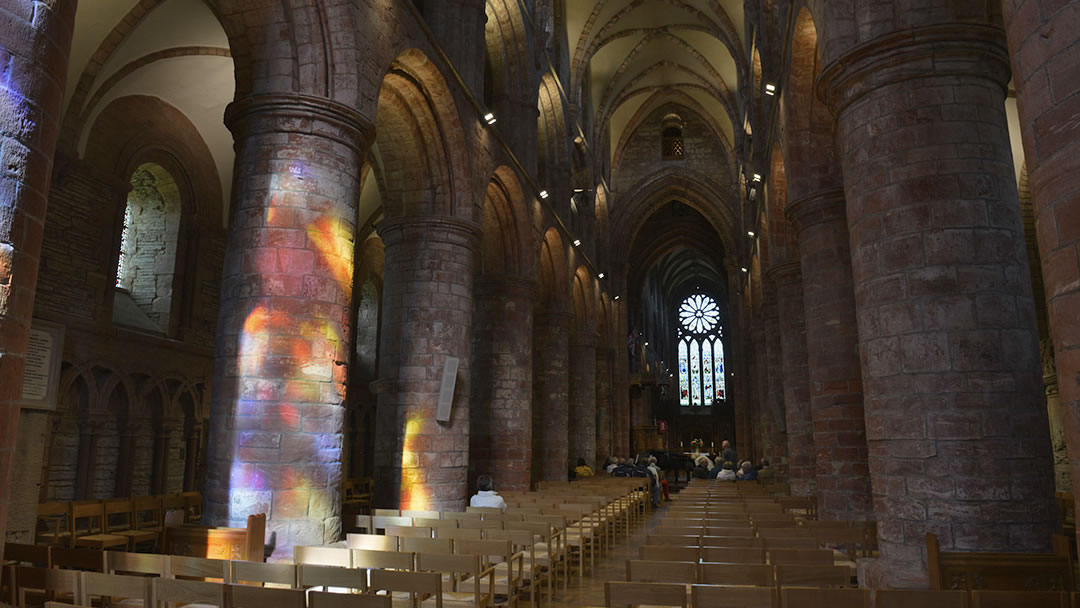 Visit the lovely St Magnus Cathedral and the Italian Chapel
A great way to catch up on the Viking and Wartime history of Orkney is to visit these two places of worship, which are still used to this day.
St Magnus Cathedral is located in the centre of Kirkwall and is free to visit. From 1st April to 30th September it is open from 0900 to 18:00 (Mon to Sat) and 1300 to 1800 (Sun). From 1st October to 31st March it is open from 0900 to 1300 and 1400 to 1700 (Mon to Sat). The Cathedral has a fascinating history – it was built in 1137 by a Viking Earl in honour of his murdered uncle, and it was nearly destroyed by Government forces suppressing a rebellion in 1614! You can read all about the history of the St Magnus Cathedral here.
More than that, St Magnus Cathedral is a lovely place to visit on a rainy day when you can take time to admire the red sandstone architecture. St Magnus Cathedral belongs to the people of Orkney and in the building, you'll find monuments to them; a sculpture of John Rae, a plaque for writers Eric Linklater, Edwin Muir and George Mackay Brown, and a bell from the sunken WW2 battleship the Royal Oak.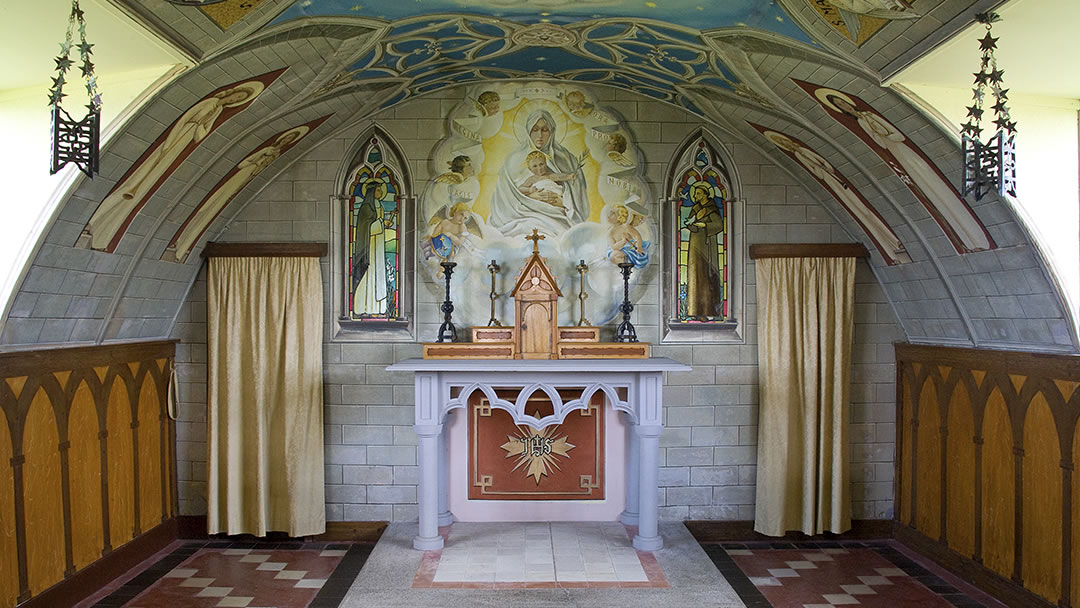 If you've got a car then the next stop must be the Italian Chapel – a warm haven on a rainy day – two Nissan huts converted into places of worship during the Second World War by Italian POWs. Even if you're not a churchgoer, the Italian Chapel will move you – this beautiful chapel made of scrap metal is a triumph of hope over adversity. The individual stories of the Italian POWs are fascinating – look out for the iron heart under the gate left by a broken-hearted metalworker. Find out about the building of the Italian Chapel here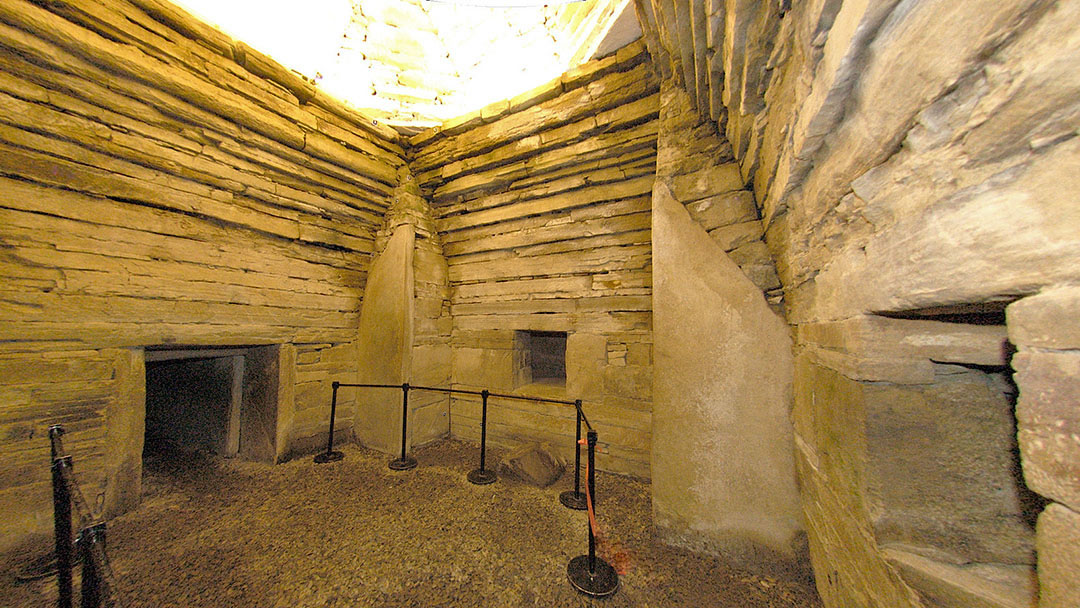 Visit Maeshowe
A must-see for any visitor to Orkney, it's actually better to visit Maeshowe in the winter than at any other time of the year! This large prehistoric chambered cairn was built in 2,700BC. In the three weeks approaching midwinter (21st December), the tomb is aligned so that the setting sun shines directly down it's long entrance tunnel and hits the back wall of the central chamber.
The tomb is covered over so it's a dry place to go on a wet day – and the interior of Maeshowe is fascinating – Vikings once broke in and wrote runes on the walls, which can still be seen to this day! Maeshowe is thought to have been built over a stone circle, and you can see how four stones have been incorporated into the building. Maeshowe is also surrounded by a ditch which may once have been filled with water to seperate the living from the dead.
The visitor centre is located in Stenness village, a little way away from Maeshowe, and visitors are bussed from there to Tormiston Mill (a huge building across a main road from Maeshowe which was built in 1884–5 by Colonel Balfour of Shapinsay to serve the local tenant farmers). Appointments to view Maeshowe must be arranged in advance.
Visit Yesnaby
On a coarse day, when the wind is blowing too, a trip to Yesnaby on the West Coast of Orkney is particularly recommended. We wouldn't recommend getting out of the car though – for here you'll see the spectacular sight of waves hitting the cliffs and showering over the car park! I know of one digital camera that ceased working after a wild day at Yesnaby!
A drive to the Bay of Skaill is also recommended, where you can watch Atlantic rollers sweep in, and sometimes even see brave windsurfers tearing a white line across the Bay!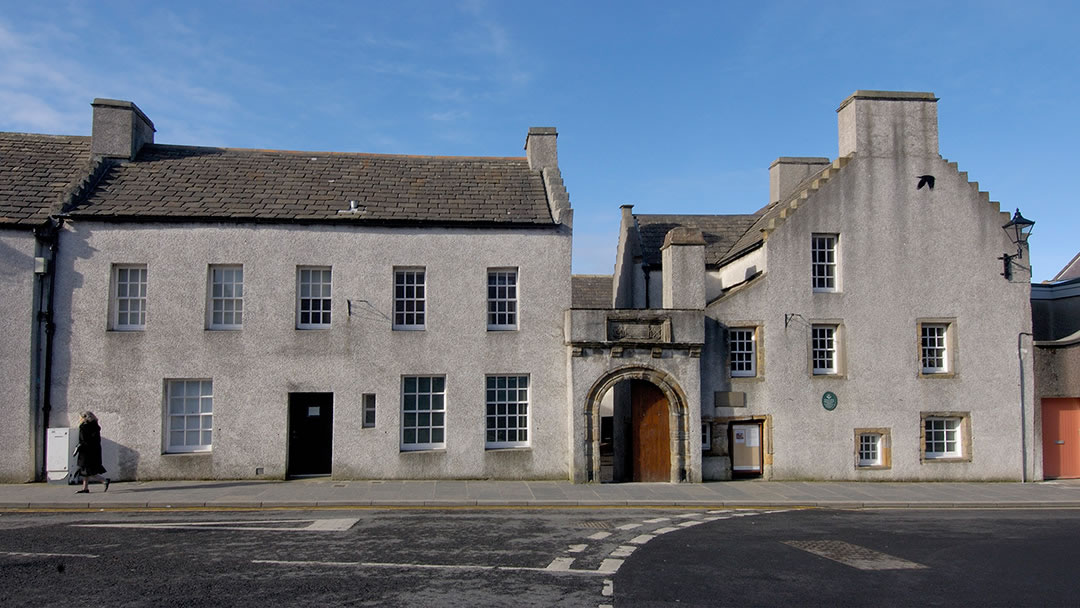 Find out about Orkney's past at Tankerness House Museum
The Tankerness House Museum in Kirkwall is a truly fascinating place – and if you've already visited Skara Brae and the Ring of Brodgar during your Orkney visit – you'll find a visit to Tankerness House richly rewarding!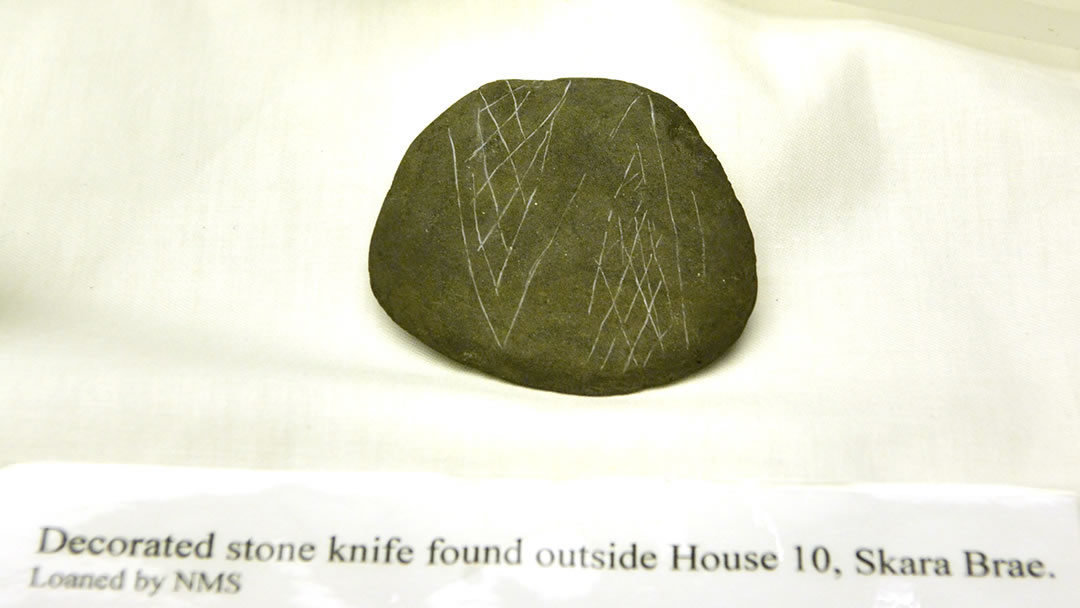 Tankerness House is almost directly opposite St Magnus Cathedral and is a rabbit warren of a building, housing many of the relics found in Orkney's archaeological sites! A visit is a great way to gain further insight into Orkney's past and the staff are very knowledgeable.
Rather appropriately, given that the game starts outside Tankerness House's front door; the museum has a magnificent Ba' display!
Make sure you visit Orkney's other Museums and historical places; the Stromness Museum, The Kirbister and Corrigal Farmhouse Museums and the Barony Mill are fantastic places to spend a rainy day!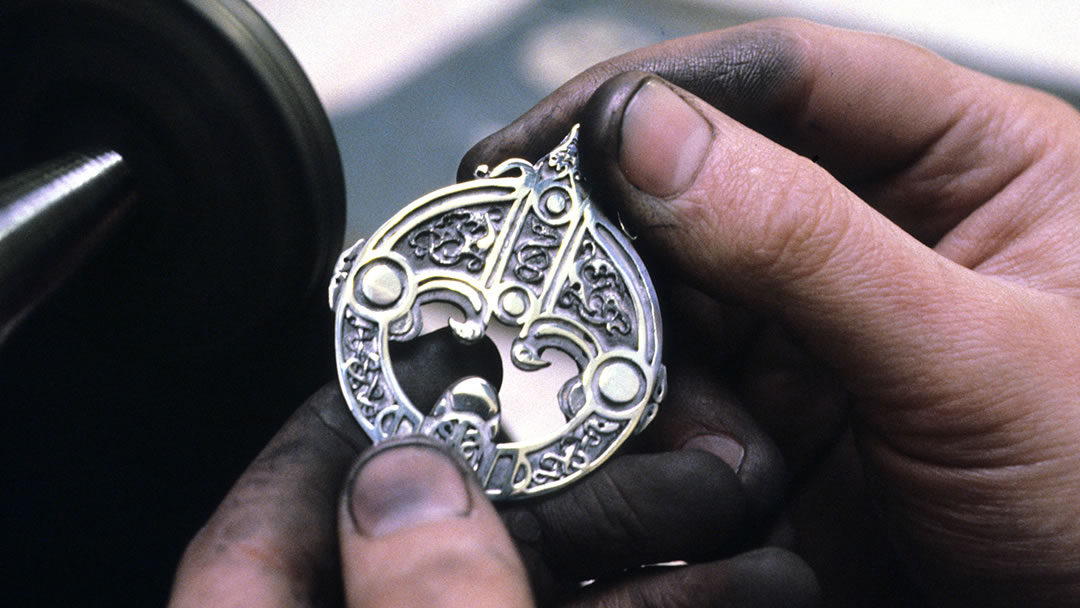 Follow the Creative Orkney Trail and pick up a truly unique gift!
Orkney has many talented crafts men and women; and many of them are on the Creative Orkney Trail. This is a map of Orkney craft studios around the island, and if you have a car, a great day can be had visiting them all! Orkney is particularly renowned for makers of unique Orkney jewellery.
We'd highly recommend visiting Orkney craftsmen and women on a rainy day; you'll get a great welcome, you'll find out how they create the pieces they make, and perhaps even pick up a unique treasure – a gift for a loved one – or yourself!
The Creative Orkney Trail map can be downloaded here – https://www.orkney.com/life/industry/creative/trail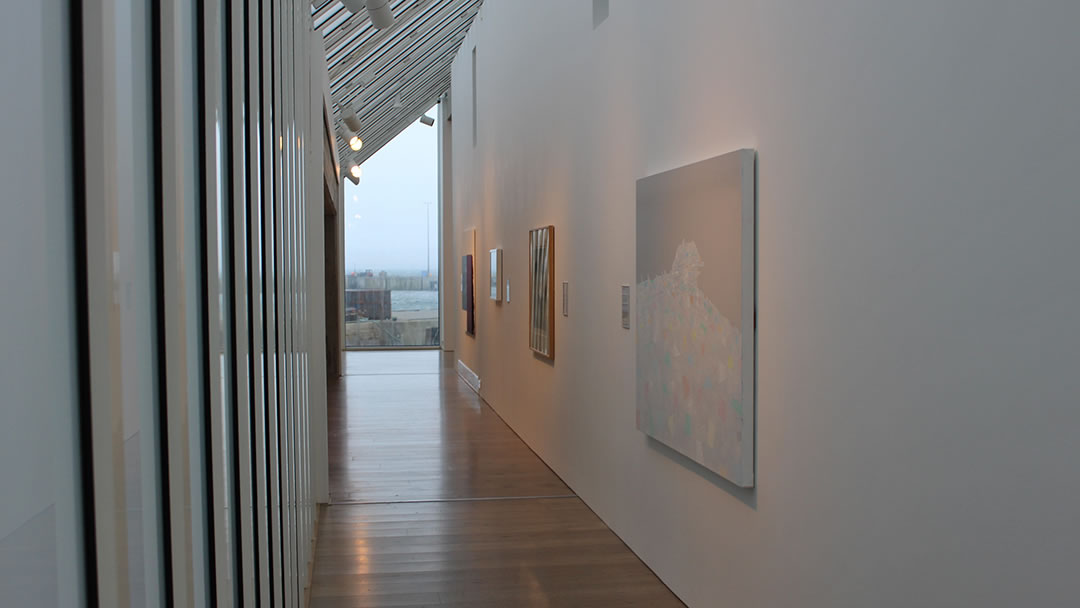 See the best of Orkney's artists at the Pier Arts Centre
Orkney inspires artists, and there are some fantastic art galleries on the island. One of the most famous is the Pier Arts Centre in Stromness. This lovely art gallery is based on the waterfront, so the lovely light gallery rooms have reflections of rippling water dancing on the walls.
In the lead-up to Christmas, the Pier Arts Centre holds an annual open exhibition, which is a superb way to see the best of Orkney's artists on display.
There are also plenty of other great art galleries around Orkney worth a visit on a rainy (or dry!) day: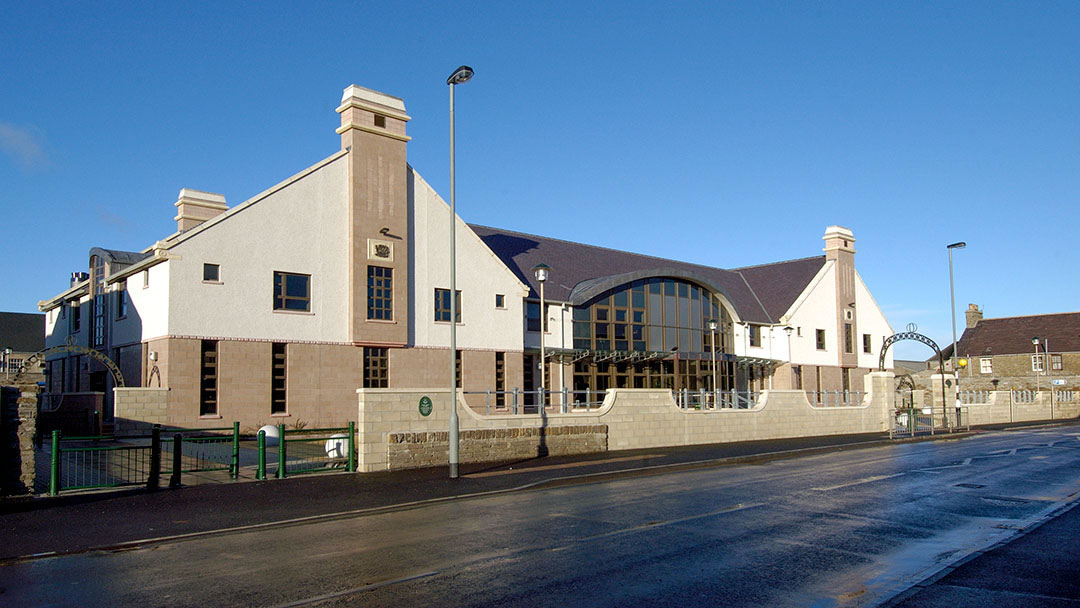 Other suggestions for a rainy day in Orkney
If you're looking for other things to do on a rainy day in Orkney we'd always recommend visiting a country shop! Shops such as Isbister Stores in Quoyloo, the Sutherlands Garage in Stenness, Baikies Stores in Finstown and Doulls store in St Magaret's Hope are Aladdin's caves full of wonderful things for remote communities – here you can by sweeties, shoeslaces, wheelbarrows and more!
If you stop at a country shop you can pick up beautiful Orkney Farmhouse cheese, delicious Orkney biscuits, and tasty Orkney beer; served by friendly staff with lovely Orcadian accents!
Finally, the Orkney Library and Archive is a great place to visit on a wet day – there's a super range of Orkney books, helpful staff and internet access! The Orkney Library and Archive is located in Kirkwall and the Stromness Library is also a lovely cosy old building in the heart of the town. A new library has been built in Stromness, which, when opened, will be another super retreat on a wet (or dry) day!

By
Magnus Dixon
Orkney and Shetland enthusiast, family man, loves walks, likes animals, terrible at sports, dire taste in music, adores audiobooks and films, eats a little too much for his own good.
Pin it!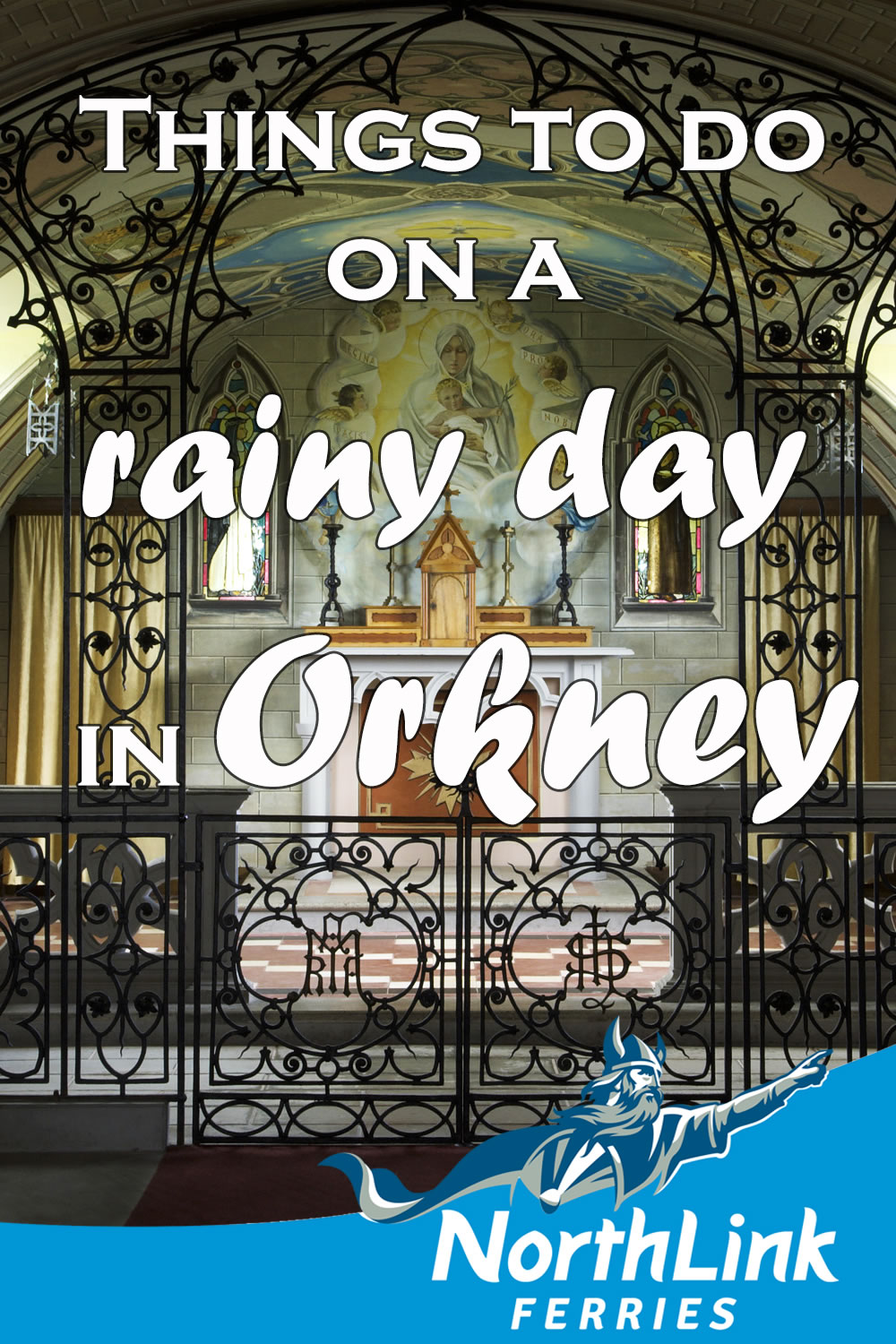 Header image: Maeshowe Chambered Cairn in winter photo © Copyright Charles Tait