12 tips for visiting Orkney in a motorhome or caravan
Exploring Orkney in a motorhome or caravan is a wonderful way to enjoy the island's beauty at your own pace. You can uncover hidden gems, travel on a budget and explore several places in a short period of time.
Driving a motorhome or towing a caravan can be difficult if you have never done it before. When planning your journey, include additional time for travel and rest stops to avoid rushing and making mistakes.
To make the most of your time visiting the Orkney islands we have put together 12 tips for visiting Orkney in a motorhome or caravan.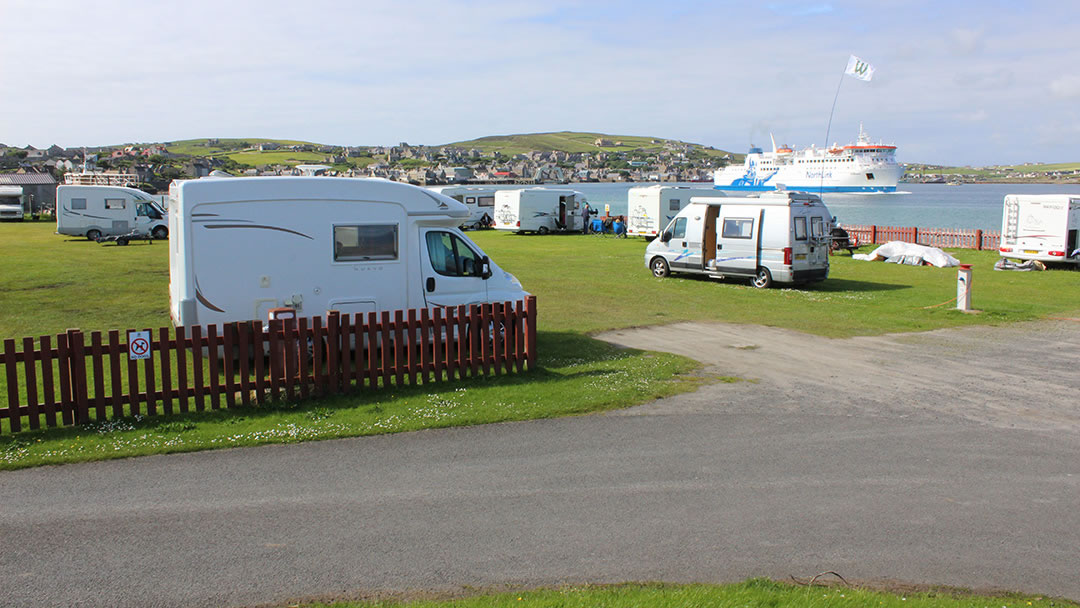 1. Plan ahead
Orkney has an excellent range of campsites and holiday parks available to book online. If you are travelling during peak seasons, we recommend booking accommodation, attractions and restaurants in advance to avoid disappointment. This will ensure that you have a suitable place to park at night and can make the most of your time here.
If you haven't booked and your chosen destination is too busy, ensure you have a back-up option in mind. We also recommend writing down a list of accommodation sites and their details in advance, as poor Wi-Fi signal or 4G connection could prevent you from searching on the internet whilst exploring.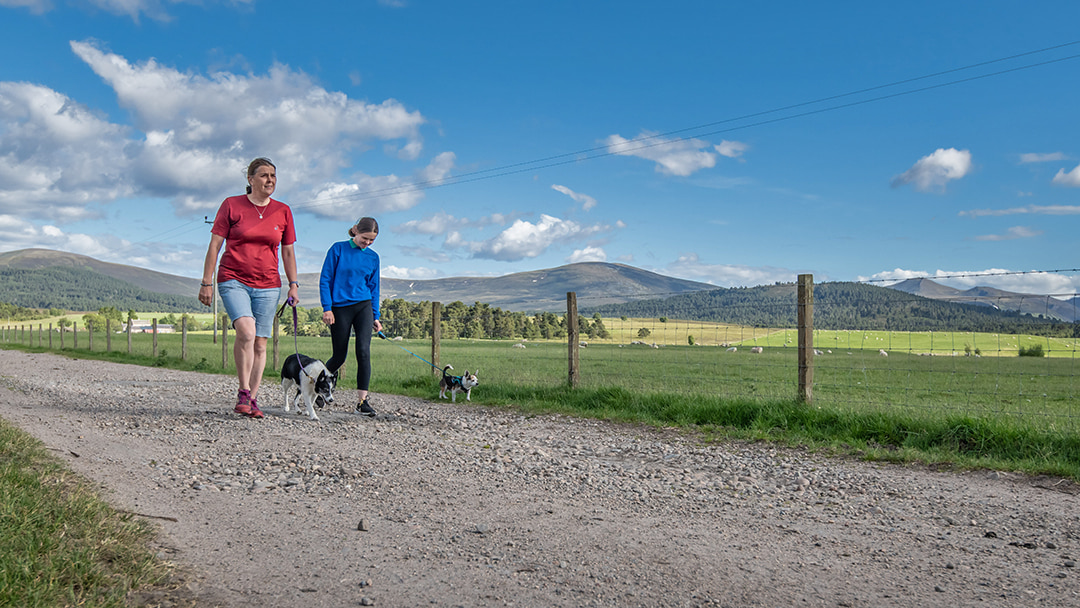 2. Find a great place to park
Motorhomes and caravans are very large vehicles, and it can be difficult finding suitable places to park. However, it is very important not to park in small laybys. These are used as passing places on narrow roads and they are not a place to stay.
We advise all travellers to use designated parking spots and avoid parking on verges. This keeps access to gates and tracks clear for farmers and residents to get into their property. Please be aware also that somewhere that is a quiet place to stop at night may be busier in the morning!
If you are travelling with your dog, please make sure you clean up after them and keep them on a short lead to avoid disturbing livestock and other wildlife.
There are wonderful places to stop in Orkney – Skaill beach and the Brough of Birsay are two of our favourites!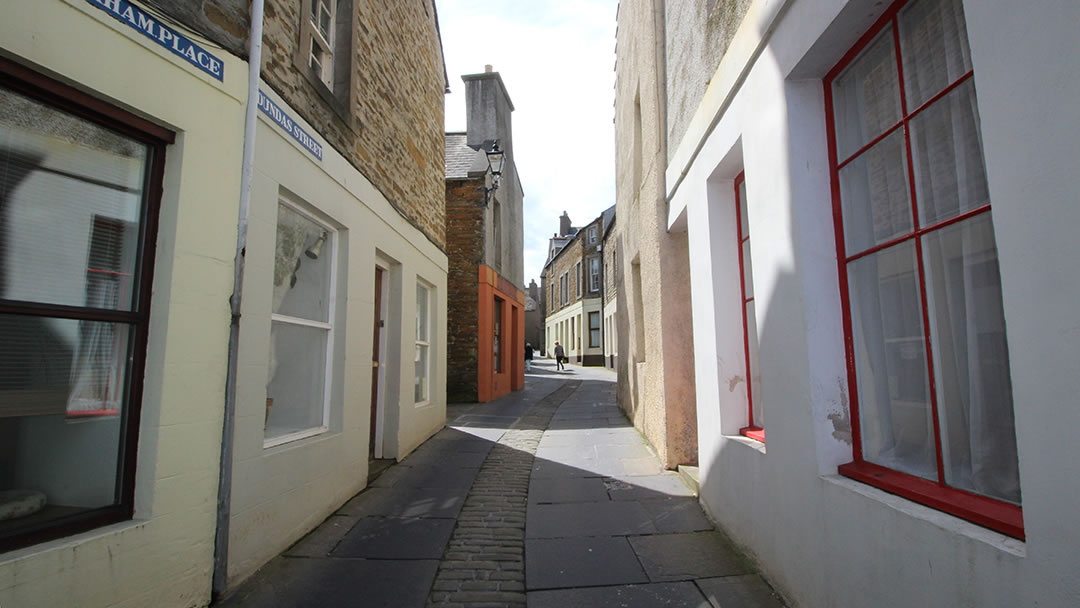 3. Don't rely on satellite navigation
Although they can sometimes be useful, try not to rely solely on sat-navs as they can often take you on a route that is unsuitable for motorhomes or caravans. Some roads may have corners too tight for larger vehicles to navigate or a bridge that your motorhome may not fit under.
A good example of this can be found when driving off the MV Hamnavoe in Stromness and heading to the Stromness campsite at the Point of Ness. Sat-navs will advise you to turn left and drive through the narrow streets of the town. However, signposts will correctly point your vehicle right. This route will take your motorhome and caravan up the Back Road, which is a wider road and a less stressful experience!
We recommend keeping a good, up-to-date map of Orkney on hand. Take some time before you travel to plan your route and make sure the roads are suitable for your vehicle. Kirkwall and Stromness are old towns which are not really designed for cars, so it is best to drive around them rather than through the older parts!
4. Take your time
The main advantage of traveling in a motorhome or caravan is the freedom of exploring at a leisurely pace. We recommend taking your time and if you see something interesting on your travels, find a suitable place to pull in and explore further. Whether it is spotting dolphins or seals by chance, finding a beautiful viewpoint of the landscape or stumbling across an ancient site – there is so much to discover.
Driving a motorhome or towing a caravan can be difficult if you have never done it before. When planning your journey, include additional time for travel and rest stops to avoid rushing and making mistakes. Traveling 5 or 10 miles in Orkney can be slower than when travelling on the mainland.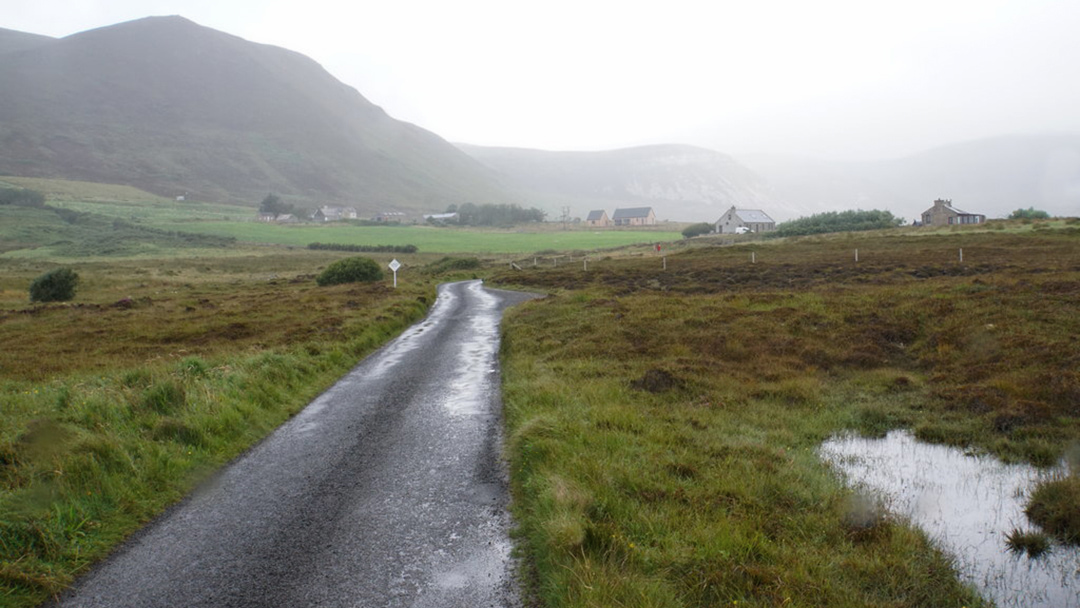 5. Be prepared for if the weather changes
It is well known in Scotland that you can experience every season in one day! As the weather can suddenly change, it is important to be prepared for hazardous driving conditions.
Make sure to take extra precautions when driving through heavy rain, gale-force winds, snow or in icy conditions. We advise storing basic supplies like a shovel, de-icer, warm clothes and extra food and water in your vehicle in case of an emergency.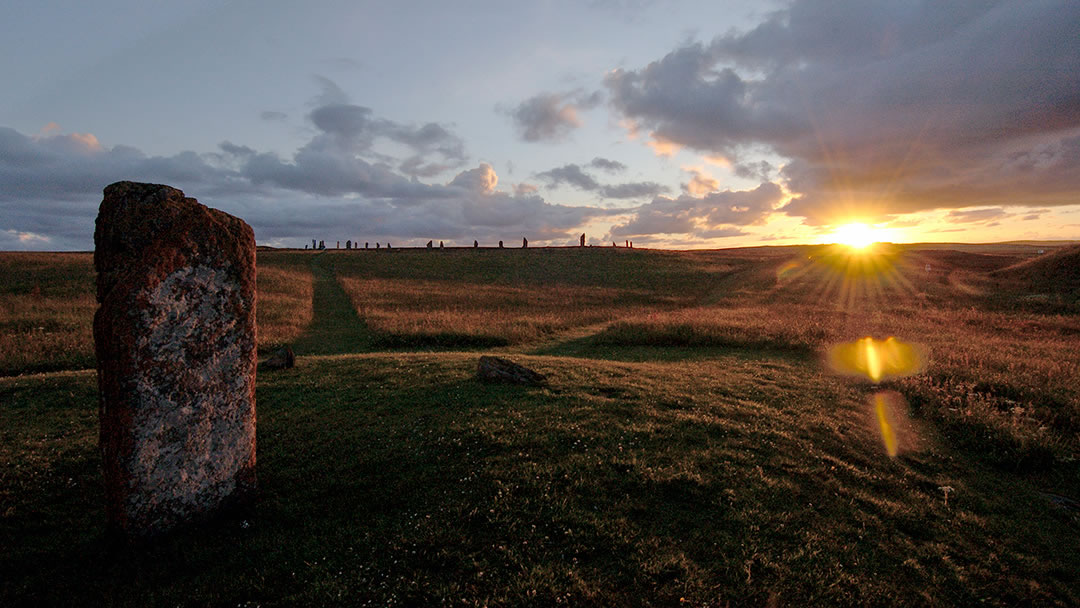 6. Be careful when disposing of your toilet waste
As caravan and motorhome owners will be well aware, it's important to not dispose portable toilet contents anywhere other than at a specified chemical disposal point. Thankfully, there are some chemical disposal points available in Orkney.
Some example sites include Kirkwall Bay Touring Park and the Birsay Outdoor Centre, Hostel and Campsite. These sites welcome everyone to use their disposal facilities – even those who aren't staying with them.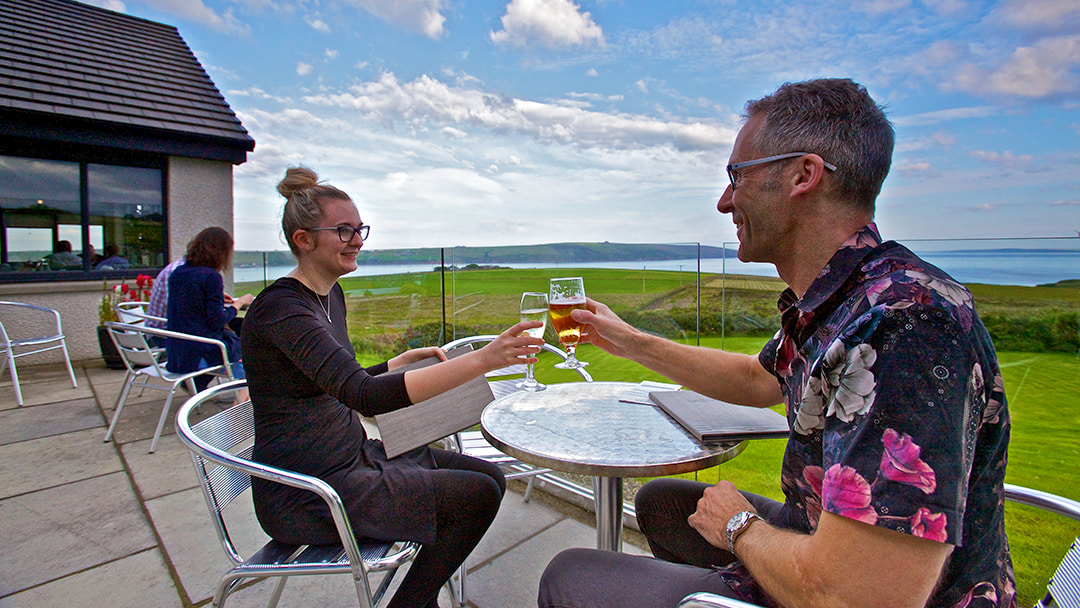 7. Shop locally for delicious food
Home to countless towns and villages throughout its isles, Orkney's local communities thrive off visitors to the area. If you stock up in a supermarket before you travel to Orkney, you will seriously miss out on its exceptional food and drink. Why not stop at a country shop and buy some Orkney bread, biscuits, eggs, cheese, milk, meat, or beer?
Not only does this help the local economy, but it is also an exciting part of exploring a new place. Be sure to take your time and appreciate everything these areas have to offer! Enjoy eating out at local pubs and restaurants to immerse yourself in the Orcadian culture.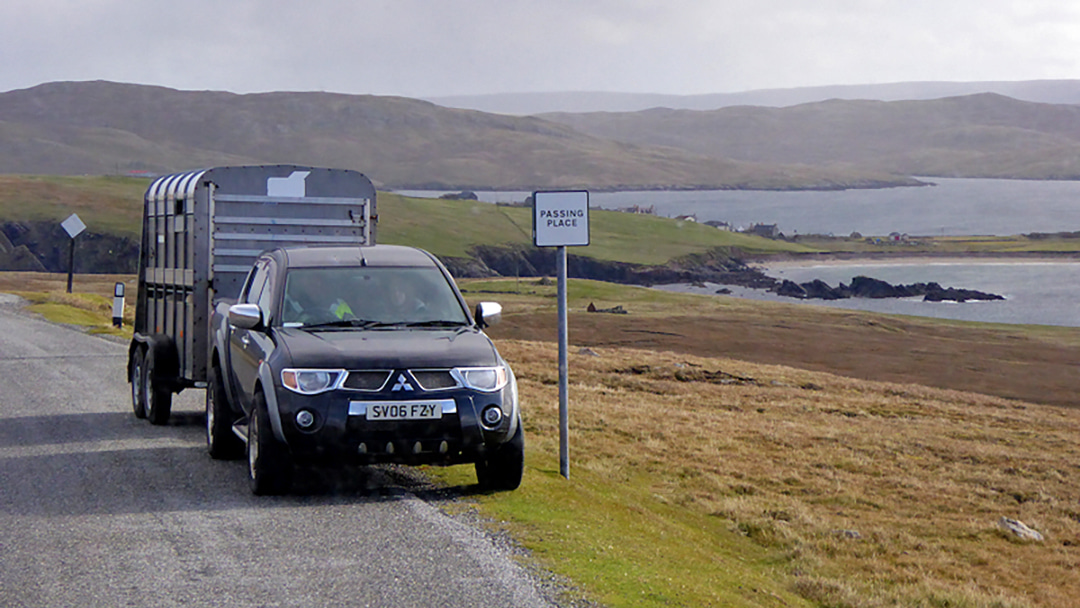 8. Take care on the island roads
A lot of the roads in Orkney are narrow and can only fit a single car at a time, meaning drivers are required to use passing places. If the closest passing place is on your left, you should pull in and let the oncoming car pass – but if it is on the right, stop alongside it so the approaching car can safely drive around you. It is important to be aware that, occasionally, you may have to reverse to the nearest passing place.
Another rule to be aware of when driving on a two-way road is that, when towing a caravan or driving a motorhome, you may be travelling slower than usual traffic. If a queue of cars builds up behind you, try to find a safe place to pull in and let them pass.
Finally, farming is an important part of Orkney's economy, so be prepared to meet tractors, trailers, combine harvesters and other wide vehicles on Orkney's roads.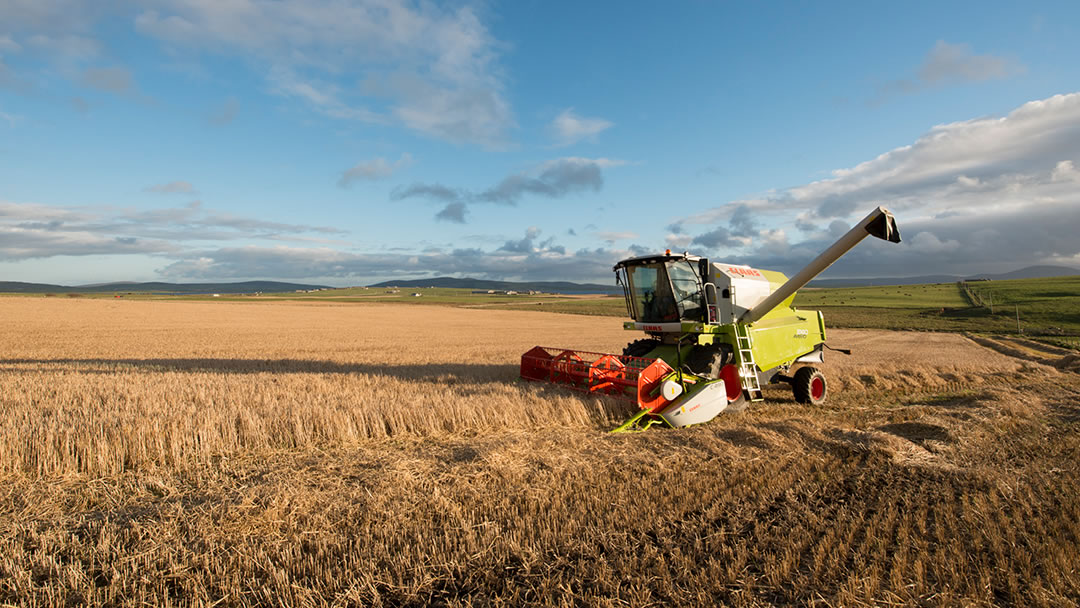 9. Leave no trace behind
The most important tip for visiting Orkney in a motorhome or caravan is when you leave anywhere you have visited, leave it exactly how it was when you arrived. Orkney is a beautiful place to visit with its array of wildlife and spectacular scenery. We must all do our bit to protect the environment and follow the Scottish Outdoor Access Code.
This entails actions like cleaning up litter and taking it away with you, refraining from lighting fires in wooded or protected areas, and following designated trails that avoid wildlife habitats.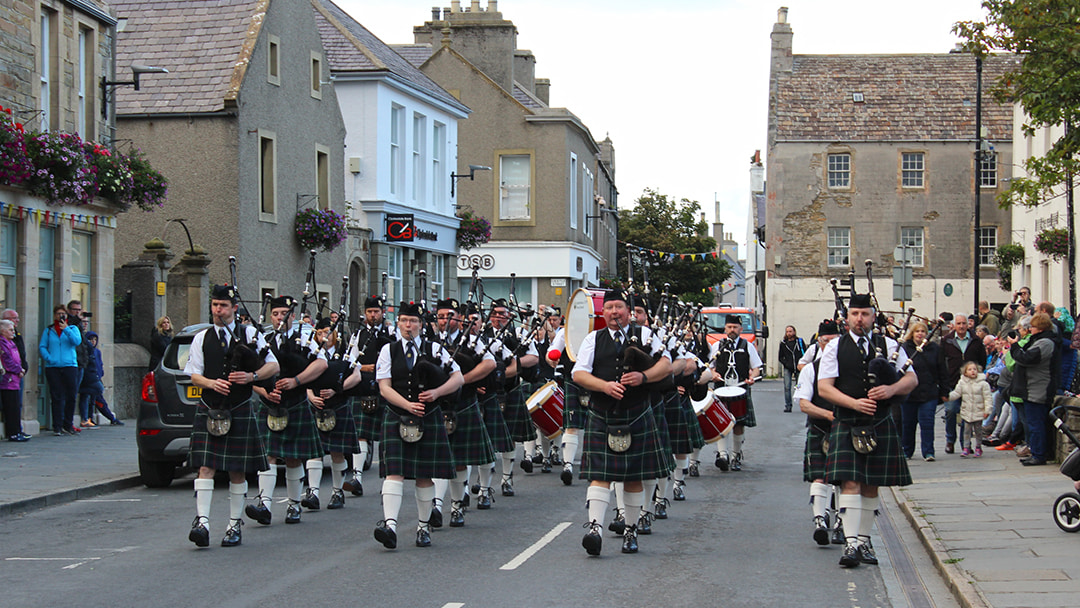 10. Stay for a while
An advantage of visiting Orkney in a motorhome or caravan is that you can enjoy the freedom and flexibility of travelling at your own speed. Even if you are able to visit the main attractions in a few days, this doesn't mean you can't stay for longer. We even have a list of Orkney's hidden gems for you to discover!
Be adaptable with your plans and pay attention to advice from the community or other travelers. Look out for posters advertising local events, concerts or activities that will be taking place. For more information on festivals and events, visit our guide here.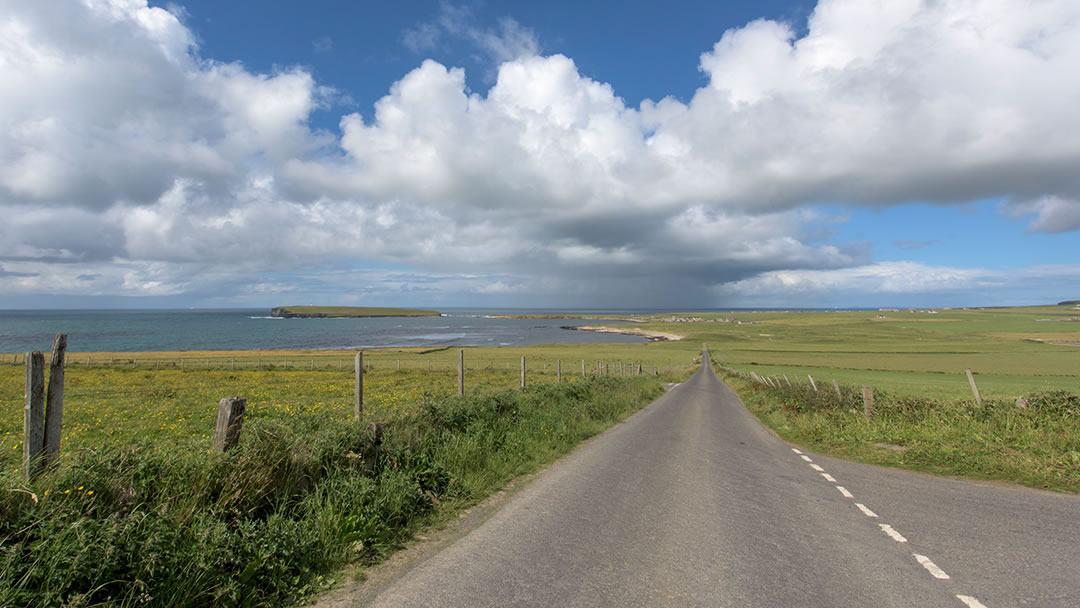 11. Know where to re-fuel your motorhome or caravan
Another important tip to be aware of is knowing where fuel stations are located throughout the Orkney isles. In the north of Scotland, fuel stations are not as abundant as in a city, nor are the places where you can purchase gas. Research fuel stations in advance of travel to avoid getting caught out.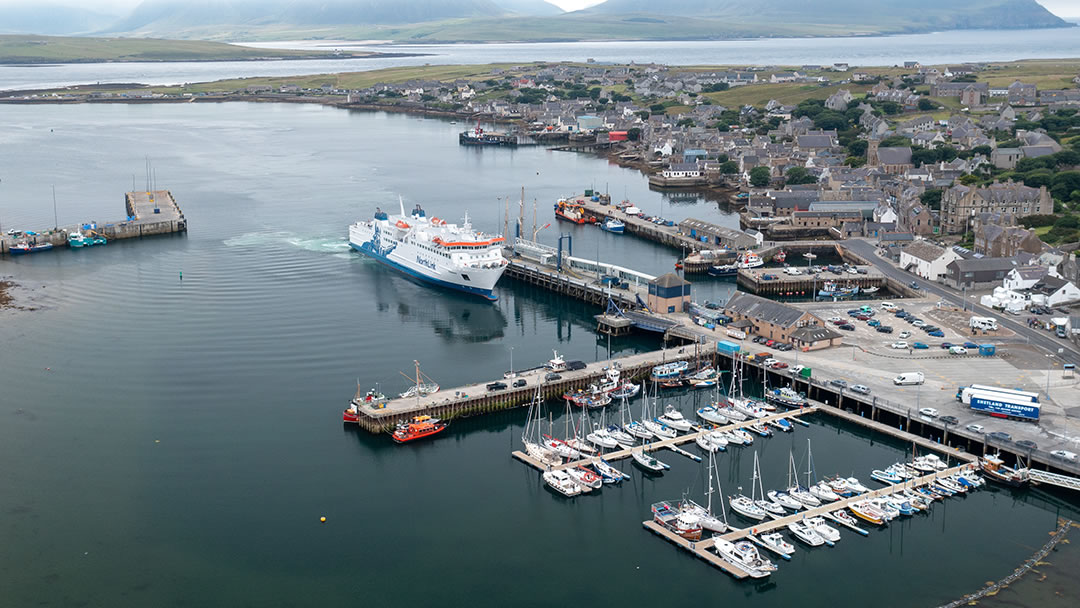 12. Bringing your motorhome or caravan on board with NorthLink Ferries
When booking and traveling with NorthLink Ferries, it is important to know the dimensions of your motorhome or caravan. We may ask for your vehicle length – for caravans, this is the towing car and the caravan length combined. This means our staff can allocate sufficient space for each vehicle on the car deck.
We often receive inquiries from motorhome and caravan owners who are going to be traveling on our ferries with their vehicles. Some commonly asked questions include:
Can I bring gas on board with my vehicle? Yes, you are permitted to bring gas on board, but please ensure that the gas canister is closed.
Can I sleep in my motorhome on board? It is not possible to remain in your motorhome or caravan whilst the ferry is at sea. For health and safety reasons, all passengers must leave the car deck and remain in the public areas on decks 5 and 6, before the ship can sail.
---
We hope you found our tips useful and that you have a super time visiting Orkney in a motorhome or caravan!

By
Amy Leith
A marketing student born and raised in Aberdeen with an admiration of the Scottish isles, desire to travel and see the world, a superior taste in music, enjoys cooking and socialising with family and friends.
Pin it!
Header image: Pickaquoy Caravan and Campsite in Kirkwall, Orkney photo © Copyright VisitScotland