Ten hidden gems of Orkney
When people come to visit Orkney they usually go to the Ring of Brodgar, Skara Brae and the Italian Chapel. Here are ten hidden gems to visit in Orkney – places well worth a visit that don't make the front cover of the tourist brochure!
The dwellings at the Knap of Howar are 5,000 years old and located on the beautiful island of Papa Westray. Like Skara Brae, the houses were buried in sand and uncovered in recent times by a storm.
See also:
Ten more hidden gems of Orkney
An extra ten hidden gems of Orkney
Ten further hidden gems of Orkney
Ten additional hidden gems of Orkney
Another ten hidden gems of Orkney
Ten New Hidden Gems of Orkney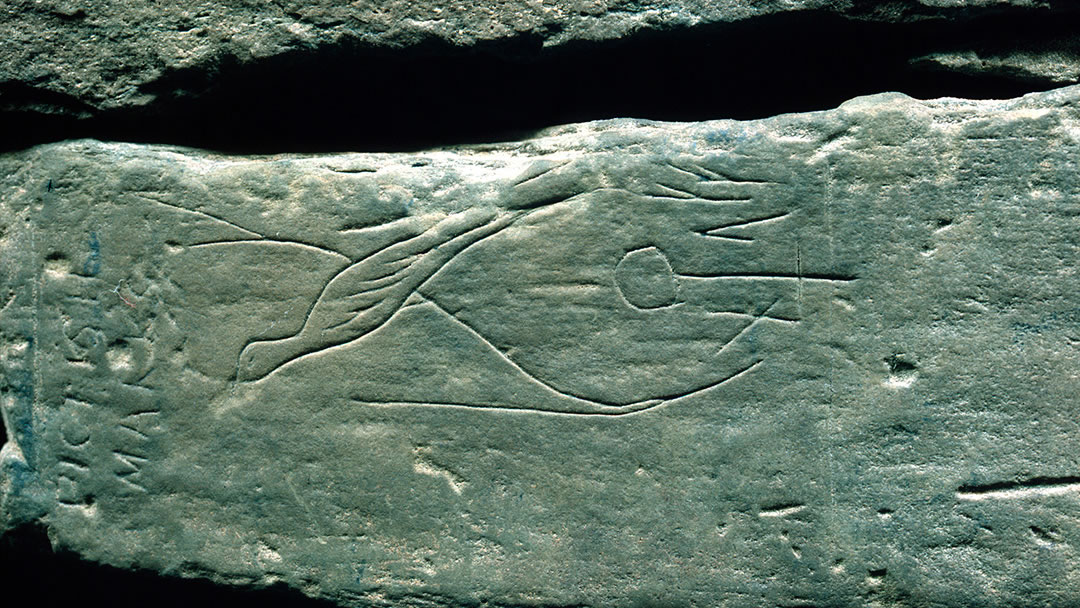 1) Unstan Cairn
A smaller version of Maes Howe (and free!), Unstan Cairn is located close to the Brig o' Waithe, less than three miles from Stromness. The grassy outside is steep – kids love sliding it! Unstan has many carvings inside (many from the 19th century, but some are older) – see if you can find the picture of the bird on the wall!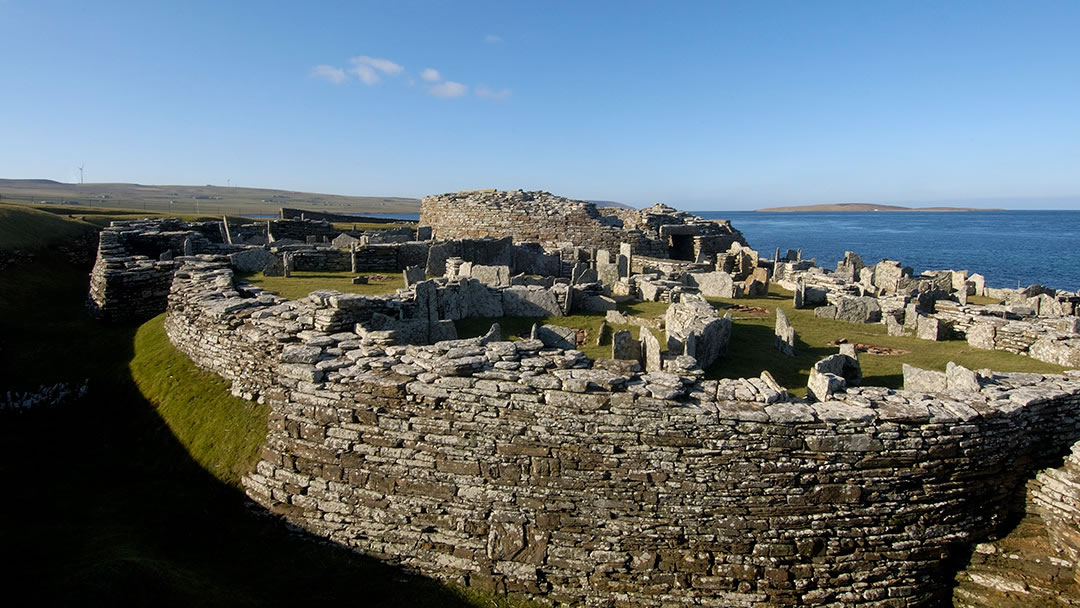 2) The Brough of Gurness
This circular Iron Age defensive building is located in Evie and gives a great insight into life between 200 BC and 100 BC. This blogger likes Gurness more than Skara Brae because at Gurness you can wander into the buildings and let your imagination take you back!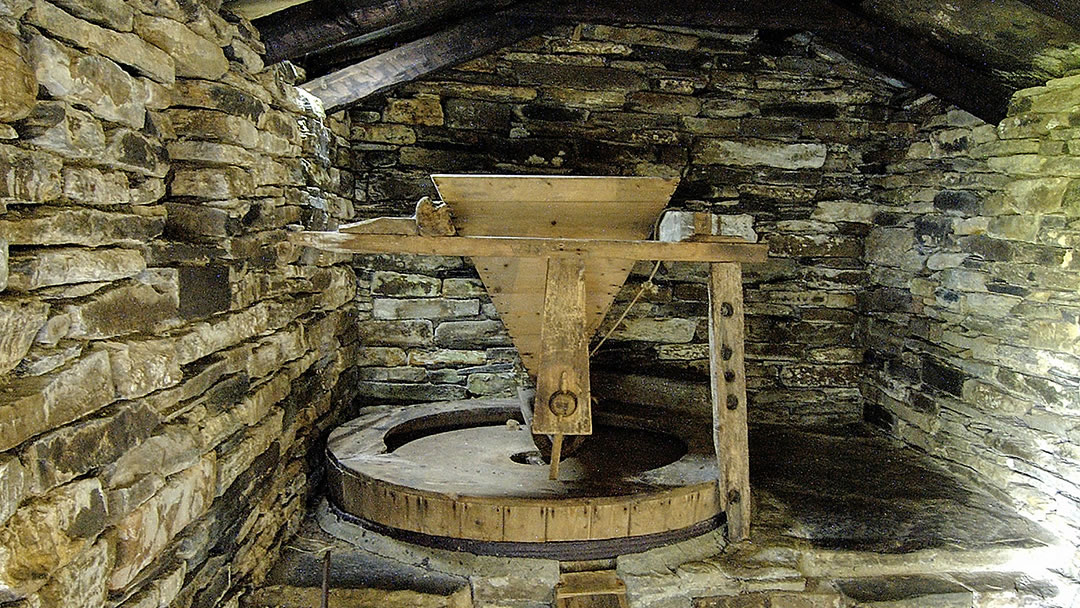 3) Click Mill
A lovely 19th century mill located between Dounby and Evie which is free to visit. The exterior is pictured at the top of the page and the interior is pictured above. The Click Mill is a horizontal water mill influenced by Norse Mills and the name comes from the sound it made when in operation.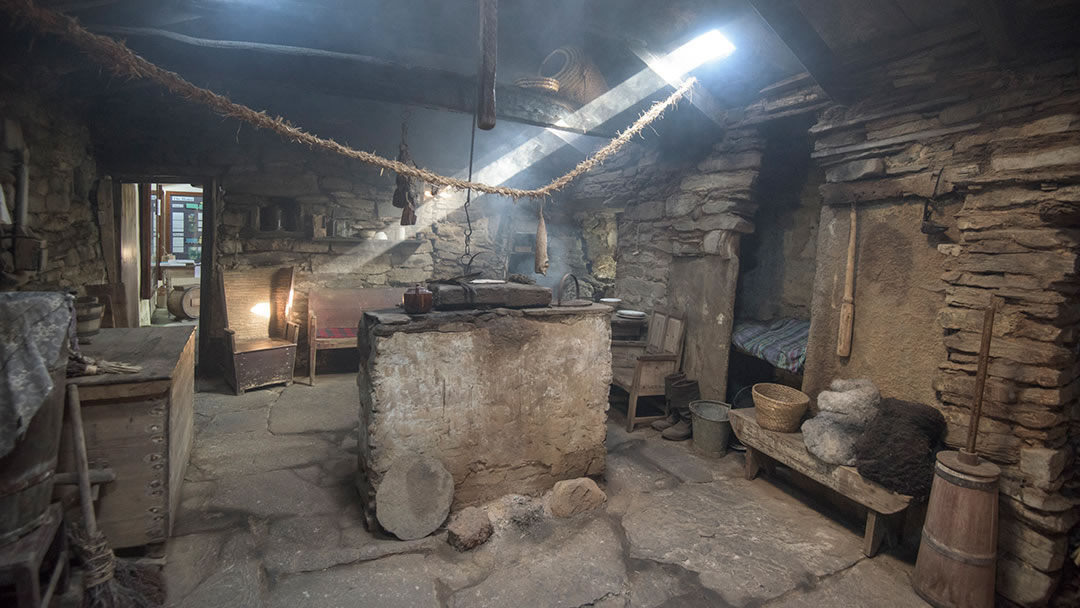 4) Kirbister and Corrigal Farm Museum
These farmhouse museums at either side of Dounby show are what life was like in the 19th century. Kirbister in particular shows that the idea of hearths placed in the middle of the room lasted from Skara Brae until modern times! Both museums are free.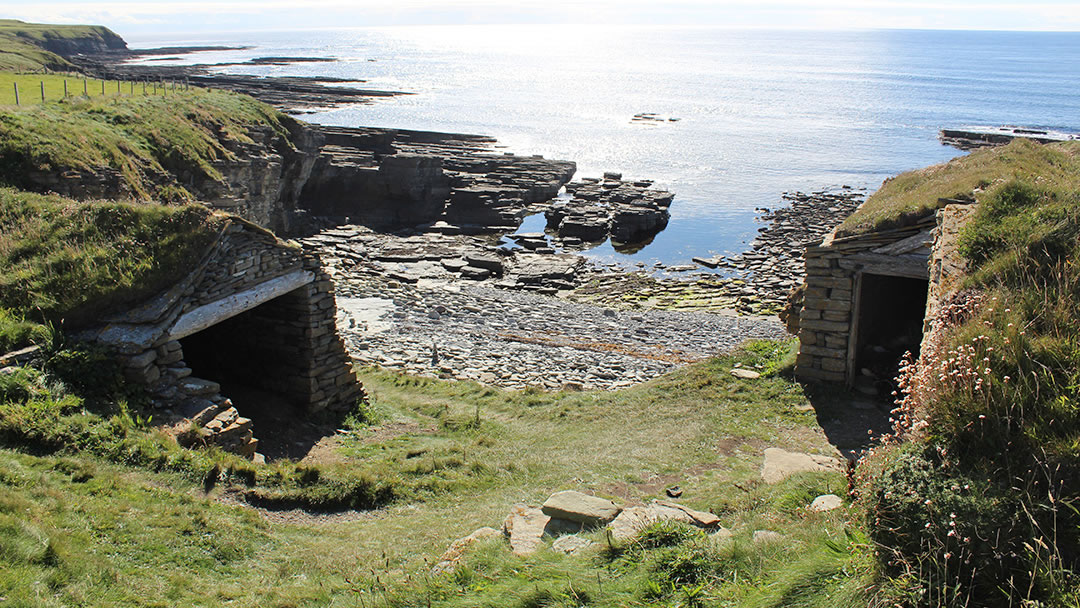 5) The Fishermens Huts, Marwick
The Fishermen's huts are at Marwick Bay, below Marwick Head and Kitchener's Memorial. Park at the car park and walk south, away from Marwick Head. This coastal walk lasts for half a mile. The three historic fishermen's huts stand above a lovely cove of round pebbles.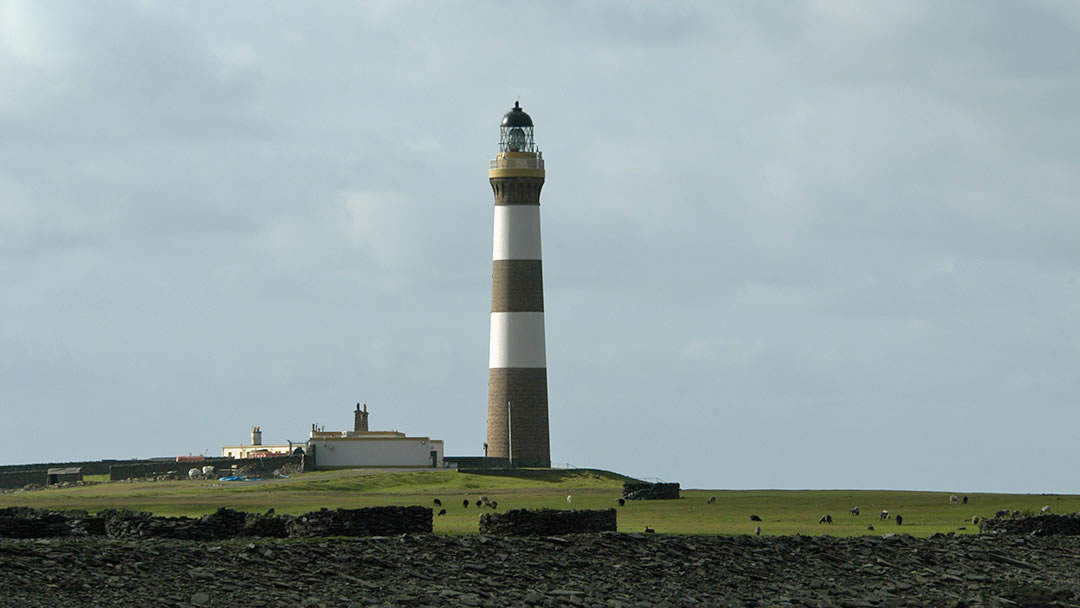 6) North Ronaldsay Lighthouse
Not for those who are scared of heights – North Ronaldsay lighthouse is the tallest land based lighthouse in the UK, standing at 109 feet – and offers stunning views of this lovely island. There are tours to the lamp in the summer months, on days of the Sunday ferry excursions and other times by arrangement.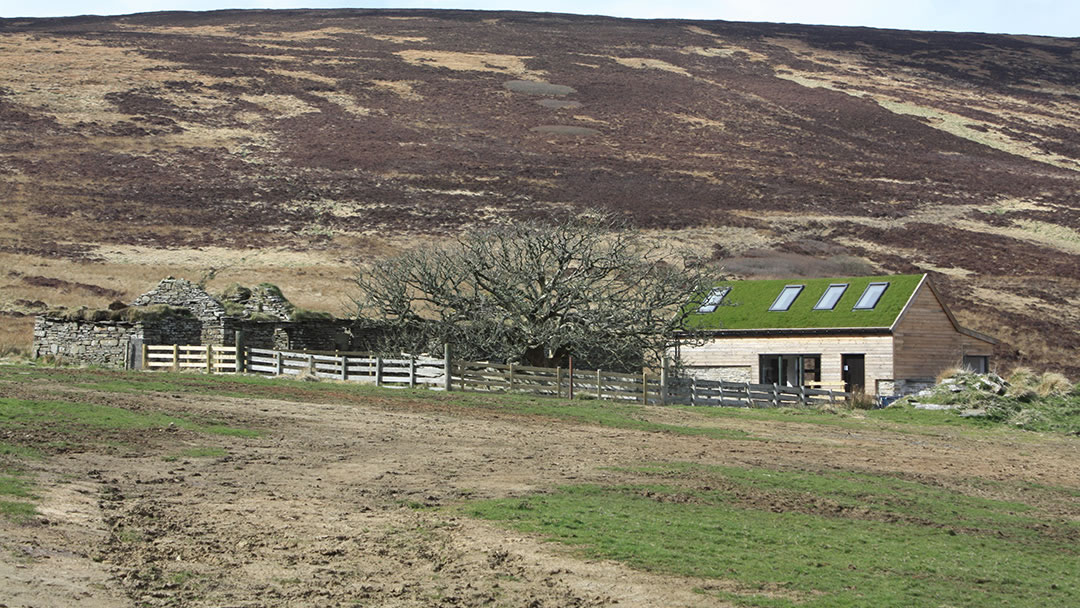 7) The Eddie Balfour Hide at Cottascarth, Rendall
A beautiful new bird hide set within the wild hills of Rendall. Orkney is actually home to a quarter of the UK population of Hen Harriers and the Cottascarth moorland nature reserve is one of the best places to see them!. In April/ May the Hen Harriers perform acrobatics in the sky, spectacularly 'sky dancing' to attract a mate.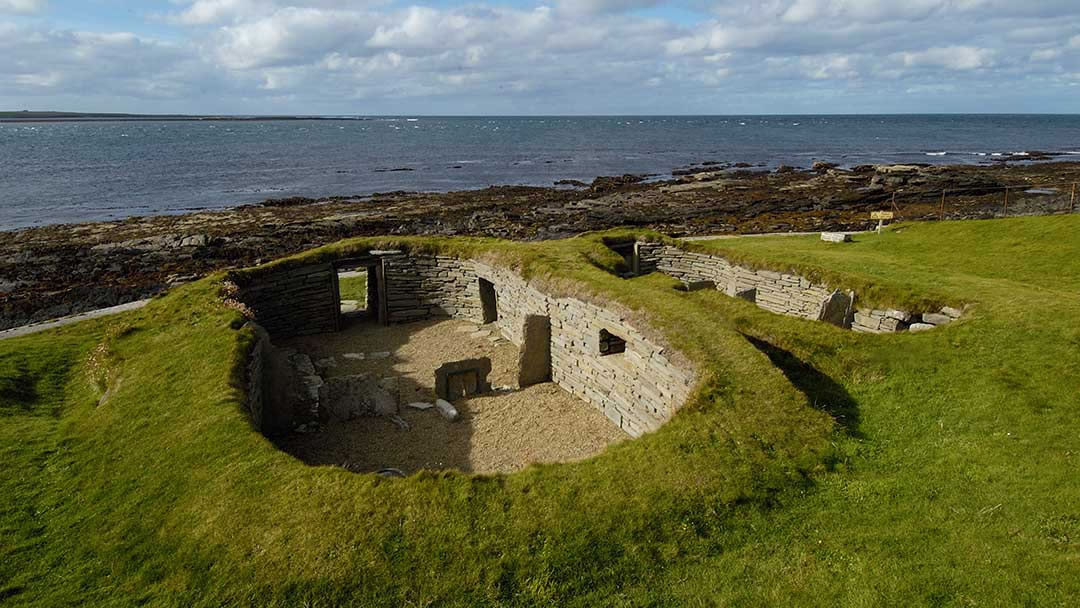 8) The Knap of Howar
Located on the beautiful island of Papa Westray, the dwellings at the Knap of Howar are 5,000 year old houses in which you are free to roam. These are Europe's oldest standing houses and like Skara Brae, the Knap of Howar was buried in sand and was uncovered in recent times by a storm.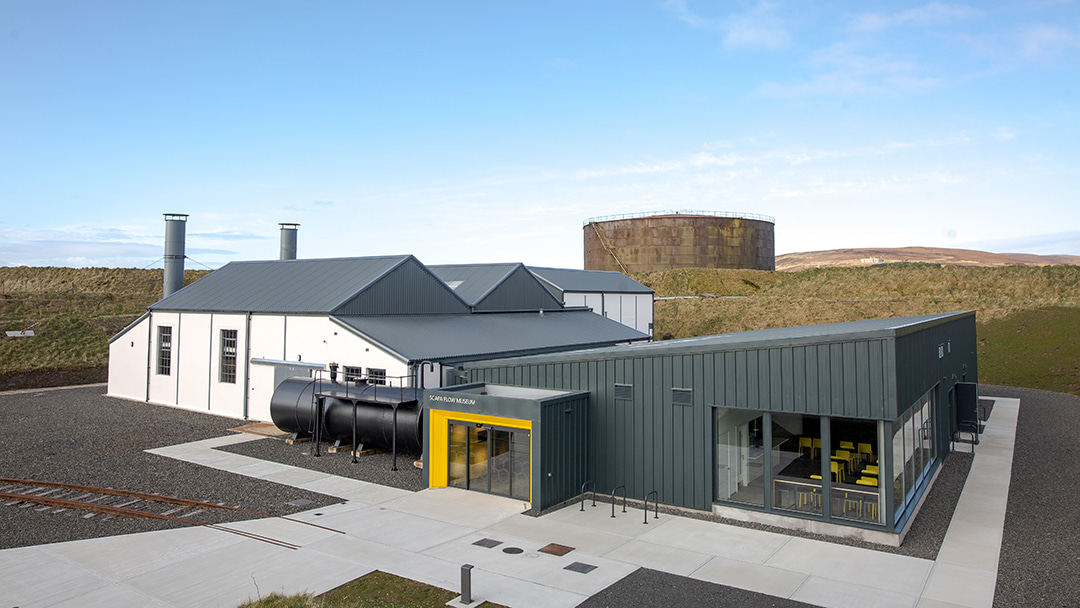 9) Scapa Flow Museum
This super museum is located on the island of Hoy but is easy to reach – take the ferry from Houton to Lyness and walk 100 metres to the museum's door. In 1940 12,000 military and civilian personnel were stationed at Lyness. You'll find artifacts from Scapa Flow's wartime past here, including torpedoes, military vehicles, and battleship guns!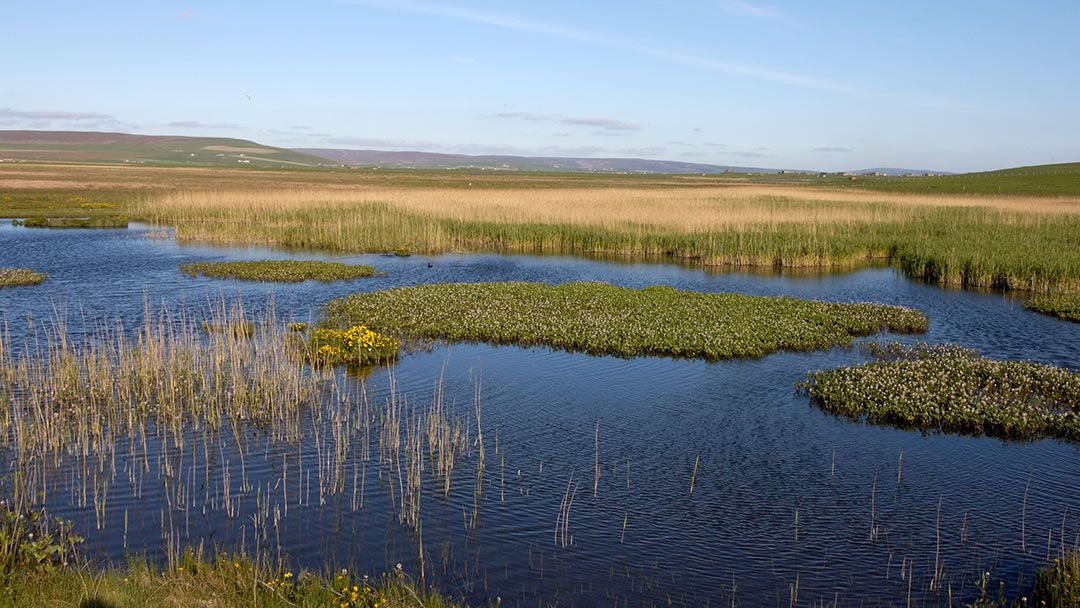 10) The Loons, Birsay
The Loons are wetlands at the Loch of Isbister – it is an RSPB reserve with a super bird hide, located on the Loons road (less than two miles from Marwick Head) where you can easily spot waterfowl and waders. There are pictures and descriptions on the walls to help you know what to look for!

By
Magnus Dixon
Orkney and Shetland enthusiast, family man, loves walks, likes animals, terrible at sports, dire taste in music, adores audiobooks and films, eats a little too much for his own good.
Pin it!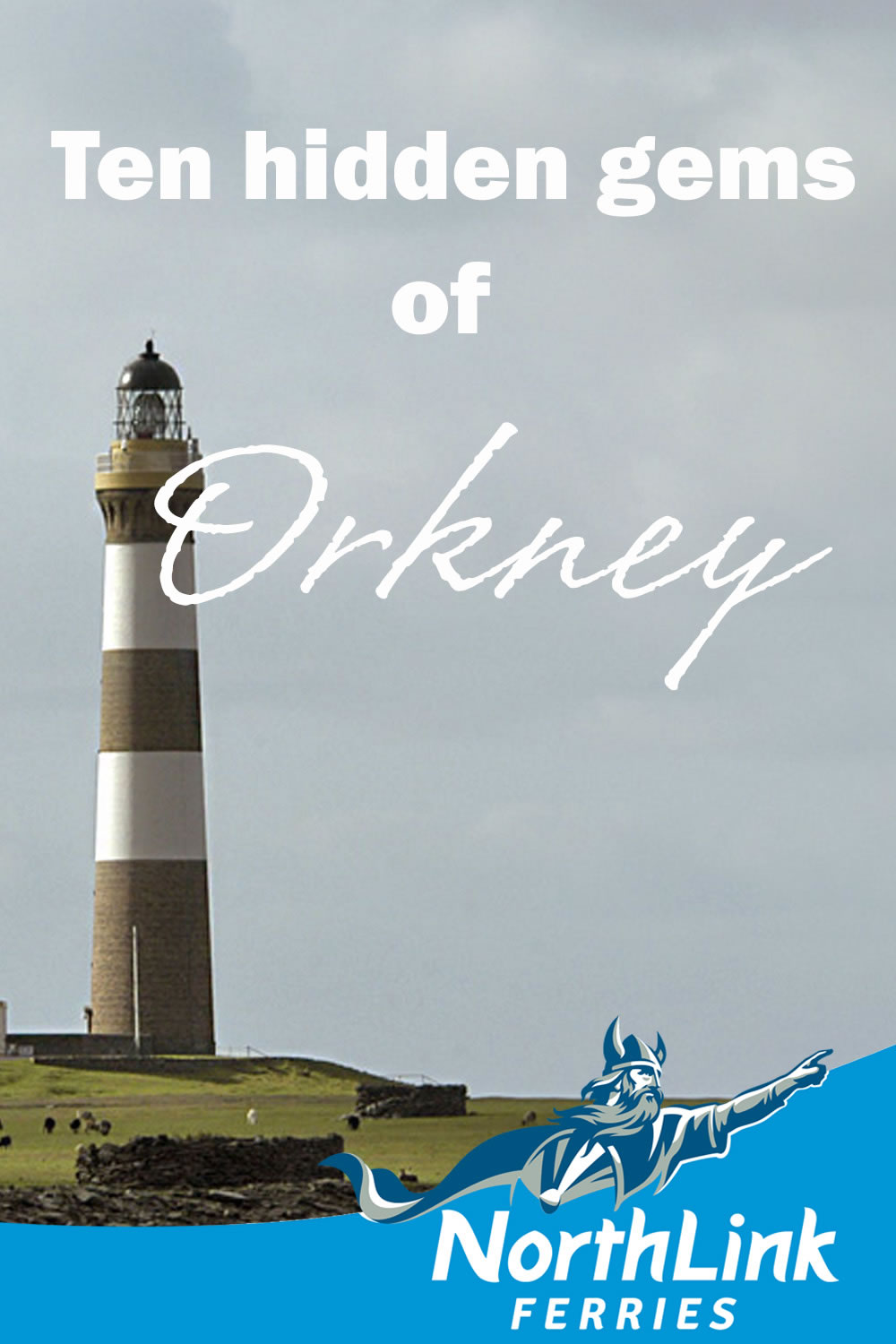 Header image: The Click Mill, near Dounby in Orkney photo © Copyright Charles Tait