25 stunning pictures of Shetland
Visiting Shetland is a real treat for photographers. With dramatic cliffs and beautiful beaches it's a lovely place to take landscape pictures. As the first landfall for migrating birds, Shetland is also perfect for wildlife photographers.
Readers of crime fiction may recognise Norwick beach from the cover of Ann Cleeves' book Thin Air.
There are Viking Fire Festivals and a vibrant traditional music scene; these offer a chance to take fantastic snapshots of Shetland's unique culture! We hope you enjoy our 25 stunning pictures of Shetland!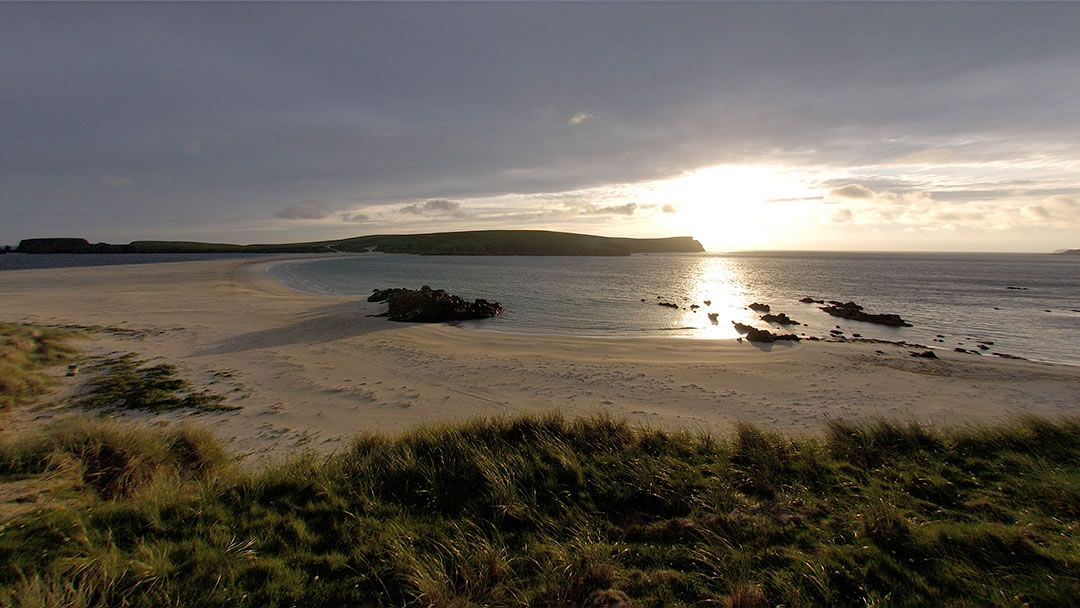 1) St Ninian's Isle is attached to the south west side of the Shetland mainland by a stunning stretch of sandy beach. Walking to St Ninian's Isle can be a surreal experience, as the sea laps into the shore on both your left and right hand side!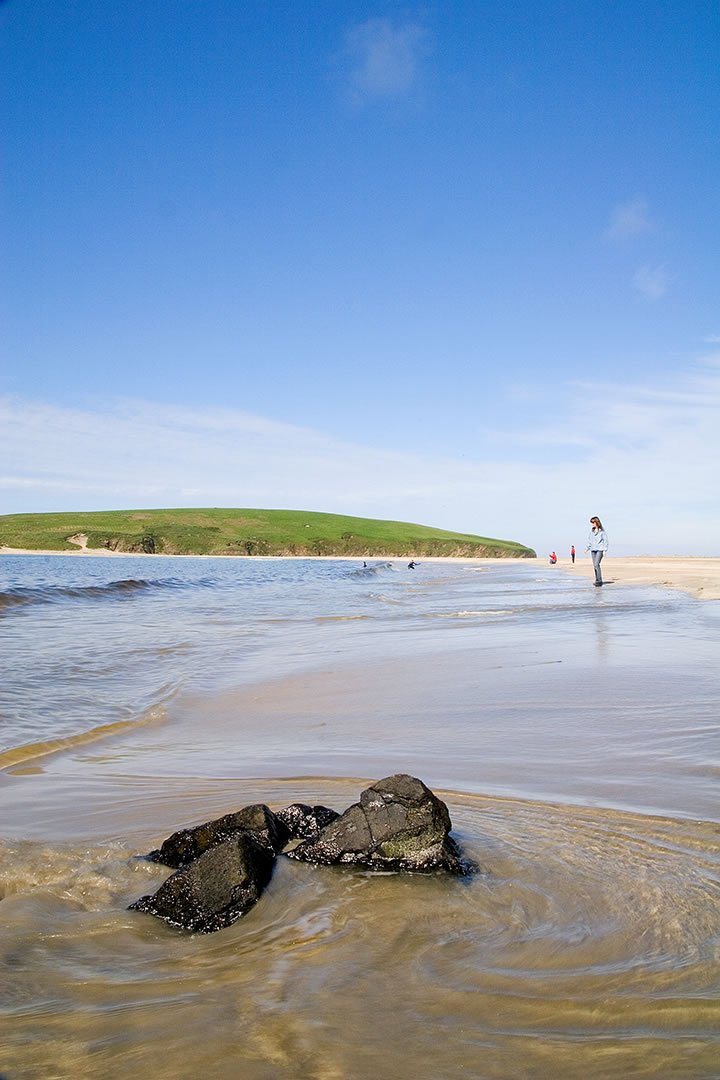 2) Pictish treasure was found on St Ninian's Isle by a schoolboy in 1958. These now reside in the Museum of Scotland in Edinburgh, but there are replicas in the Shetland Museum and Archives. However, there are other treasures to be found on the beach at St Ninian's Isle. These are fragments of sea-smoothed stone and phyllite schist pebbles, small as pennies.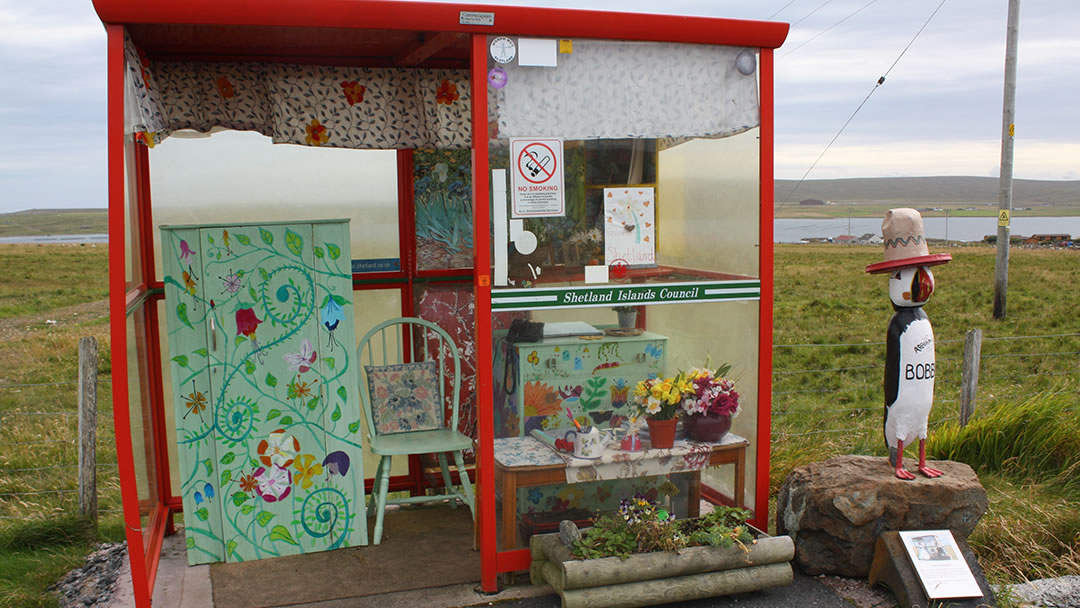 3) On the island of Unst Bobby's Bus Shelter is named after a child who caught the school bus from here. Bobby wrote a letter in 1996 to the Shetland Islands Council to prevent the shelter from being taken away. The council cancelled their plans and furnished the shelter! It is now redecorated every year.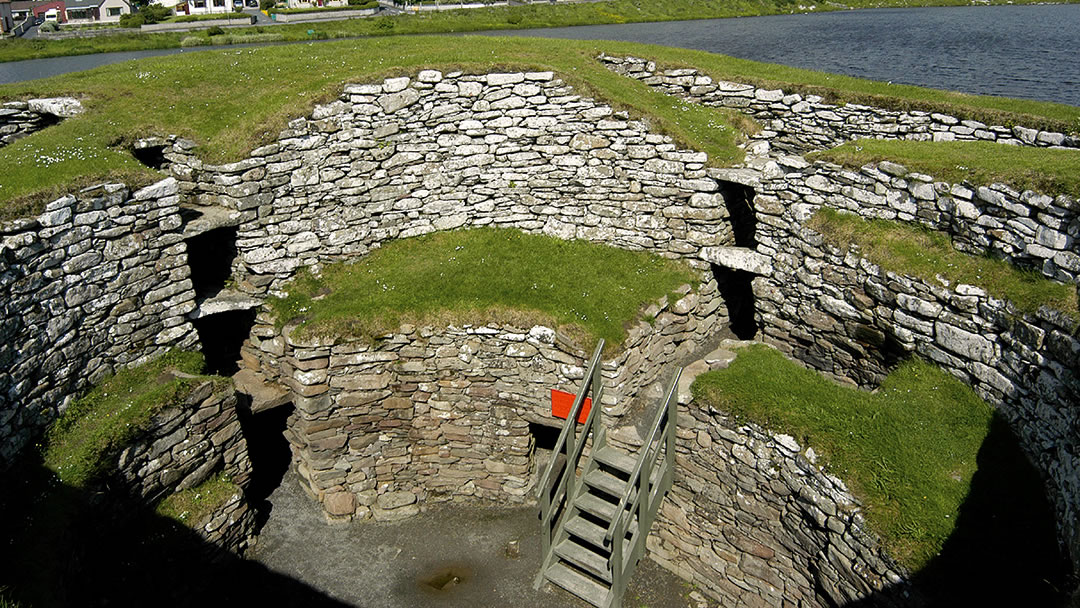 4) It doesn't take long to find amazing archaeological sites in Shetland. Clickimin broch is located on the outskirts of Lerwick, edging on to Clickimin loch. It was an Iron Age defensive building which was occupied from 1,000BC until 600AD. In those days the water level of the loch would have been much higher, making the broch much harder to reach.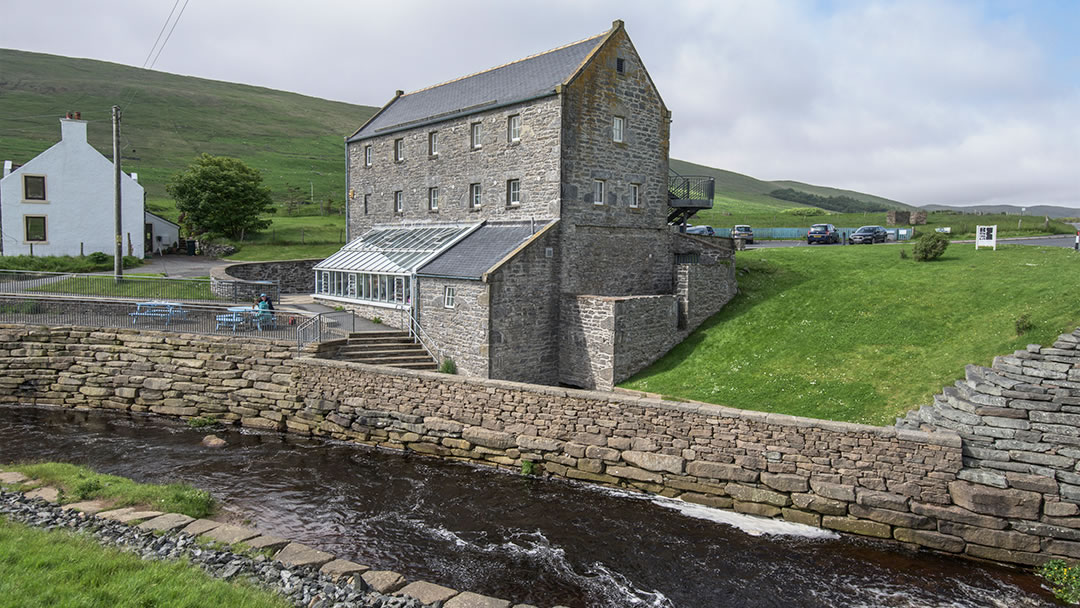 5) One of Shetland's finest art galleries is the Bonhoga Gallery. It resides in Weisdale Mill, which was built in 1855. It was once Shetland's largest corn mill and later a slaughter house and butcher shop. In 1994 it was converted to an art gallery and cafe.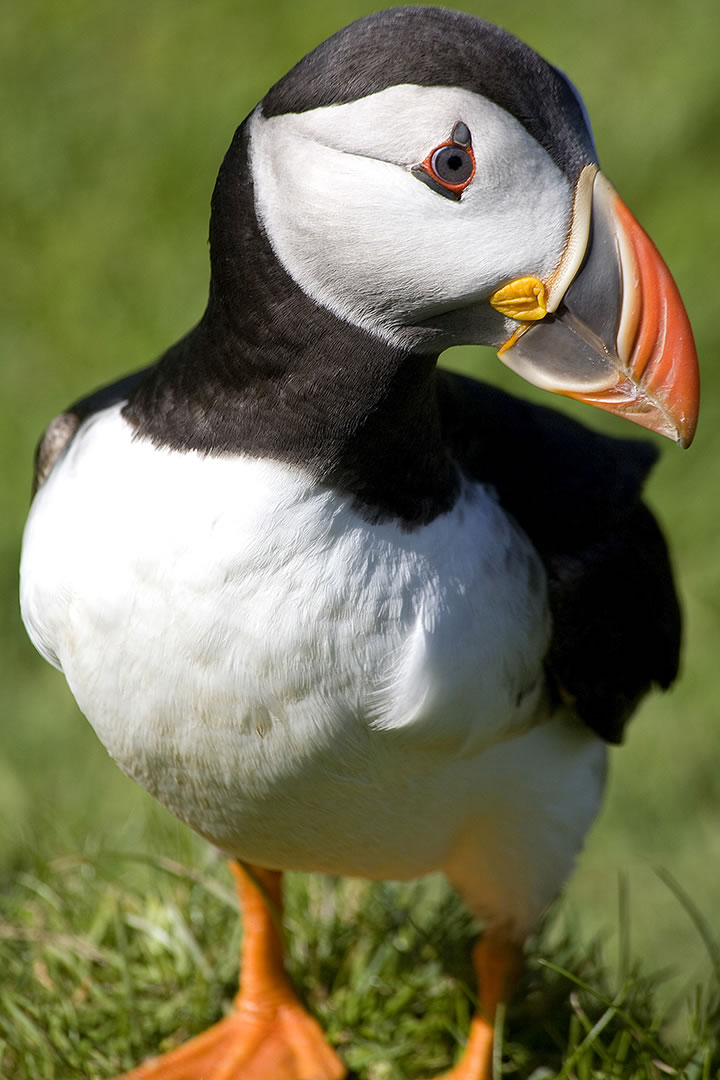 6) Puffins can be found easily in Shetland when they arrive on the island's cliffs for breeding season between April and late July. Visit Sumburgh Head to see puffins up close. This seabird cliff is fenced off, so is safe for both children and those who don't like heights!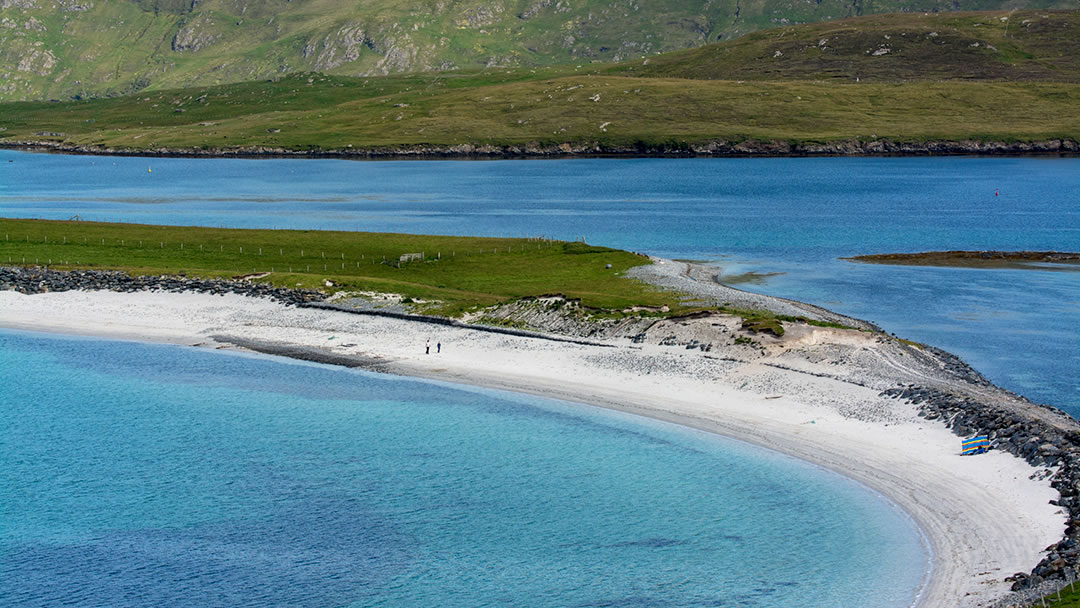 7) St Ninian's Isle is not the only Shetland island linked to another by a stretch of sand. Minn beach leads out from West Burra to the Kettla Ness peninsula. It's a really beautiful beach and a bit of a hidden gem!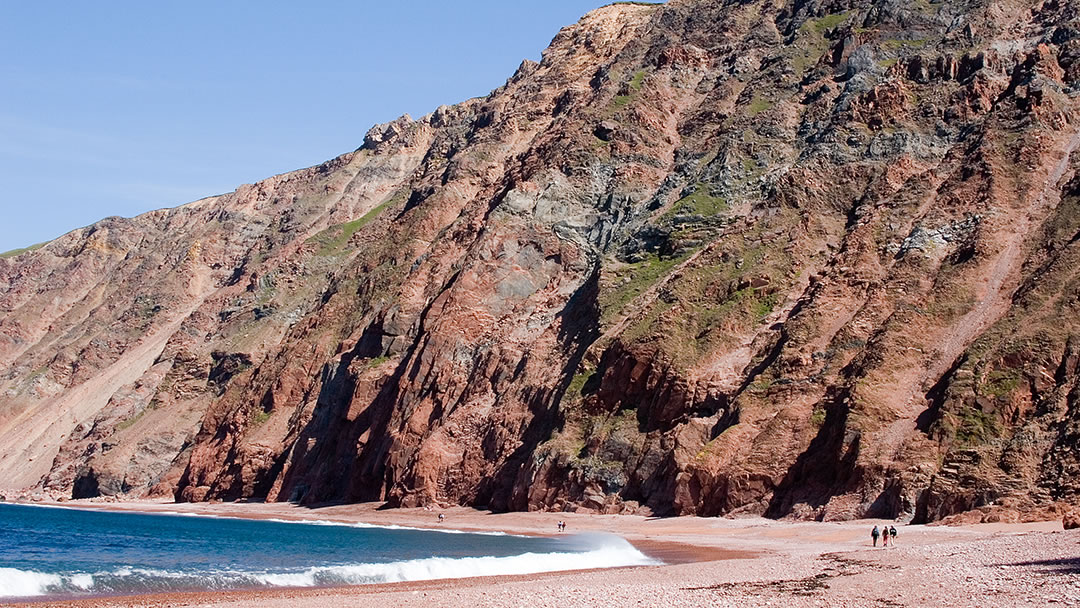 8) If it's dramatic photos you're after then try visiting Da Lang Ayre. This 1km long stretch of red sand backed by massive cliffs is hard to reach, but well worth it. It's located in Northmavine, but you'll need to take a two-hour hike over Ronas Hill to reach it.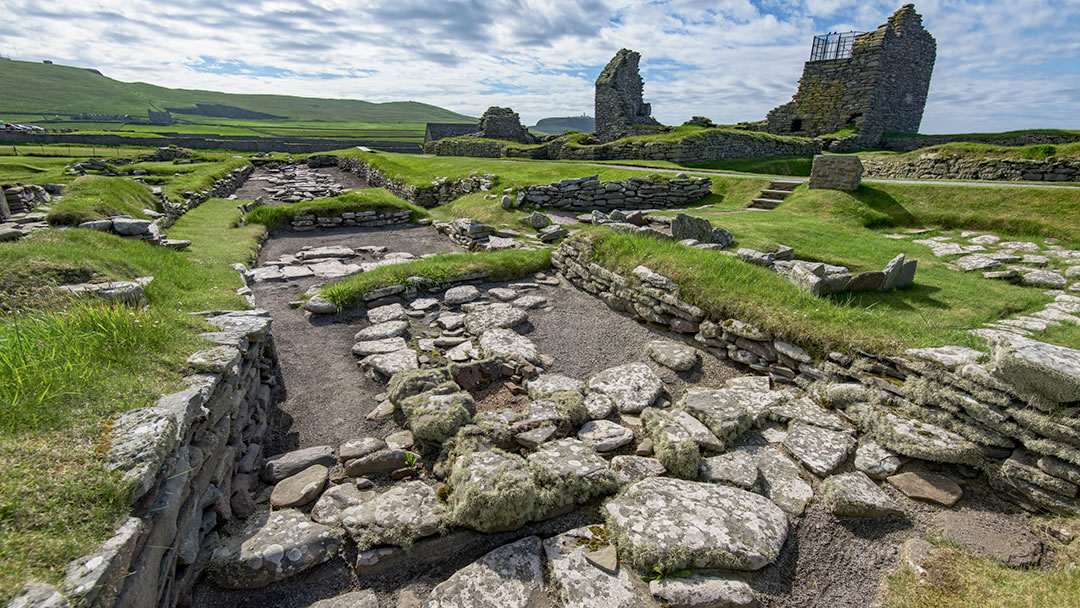 9) Jarlshof in Shetland is a multi-period site, which means that it was occupied for a long time (4,000 years), and so buildings from different historical periods are found here. Jarlshof is based in the south of Shetland, in a fertile area that was popular with early settlers.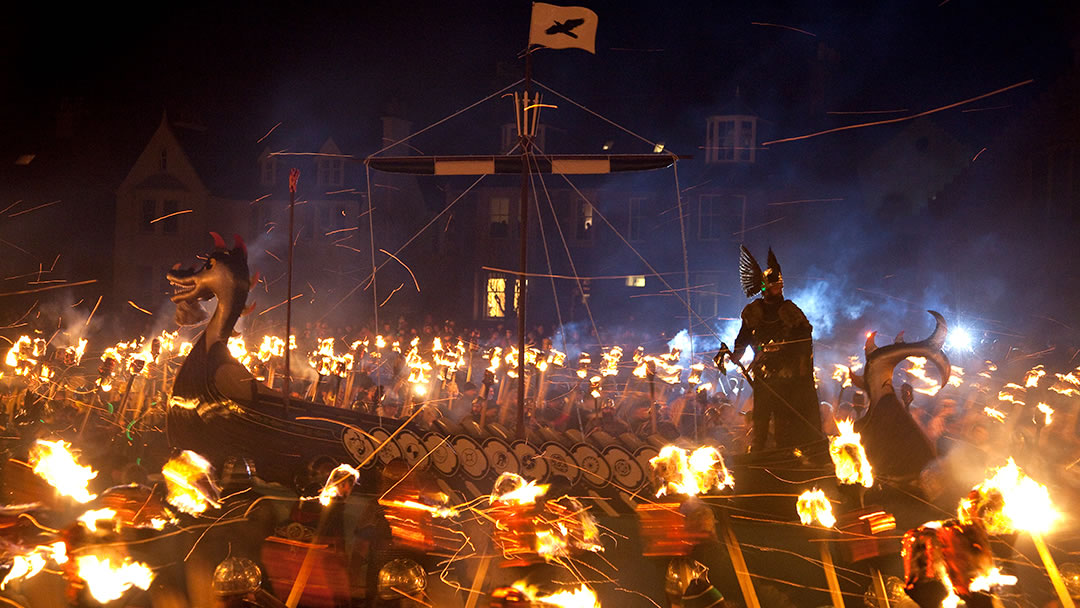 10) On the last Tuesday of January, the streets of Lerwick are taken over with Vikings! Up Helly Aa is a fire festival where almost a thousand men, led by the Viking Jarl Squad, light up flaming torches and march through the streets of Shetland's capital. After the march the men throw their torches onto a beautiful galley and set it ablaze!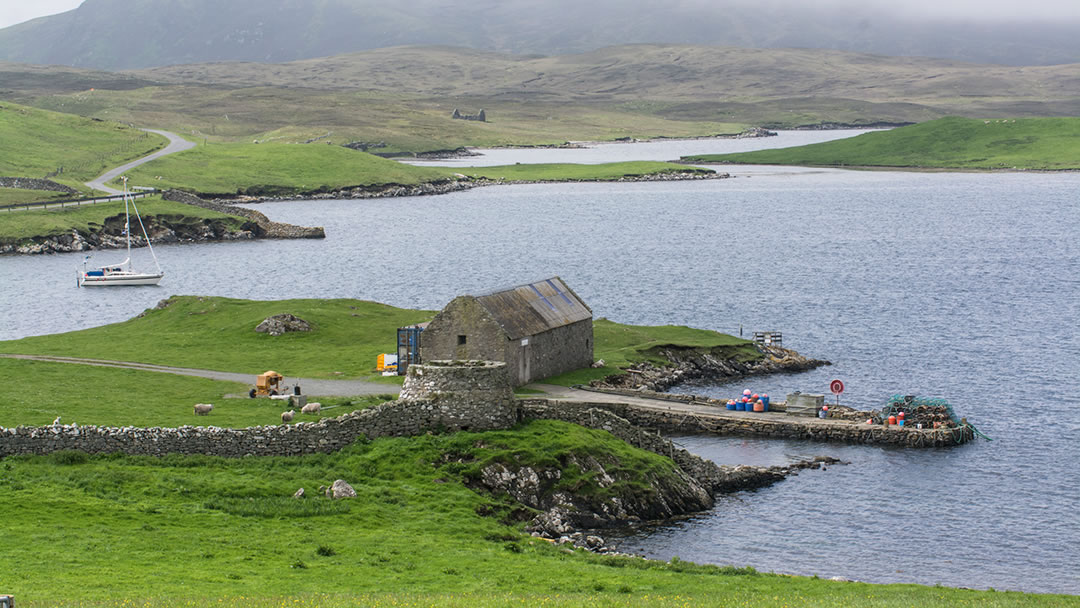 11) For lovely coastal scenery, we would recommend visiting Lunna. Lunna is an eight mile finger of land jutting out of the east side of the Shetland mainland, 25 miles north of Lerwick. Lunna House was the HQ of the Shetland Bus operation. Lunna Kirk and the Stanes of Stofast are also well worth seeing.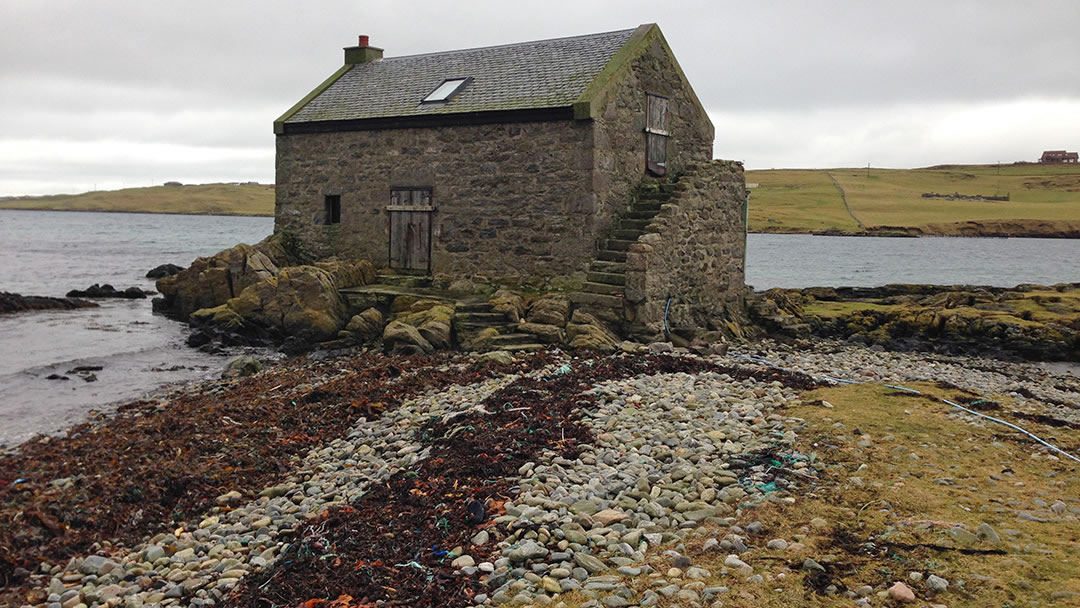 12) There are quite a few camping Böds around Shetland; these are fishermen's buildings which are now free to camp in. The Böd of Nesbister is particularly distinctive. It was built in 1844 on a rocky peninsula in Whiteness voe, and is surrounded on three sides by water!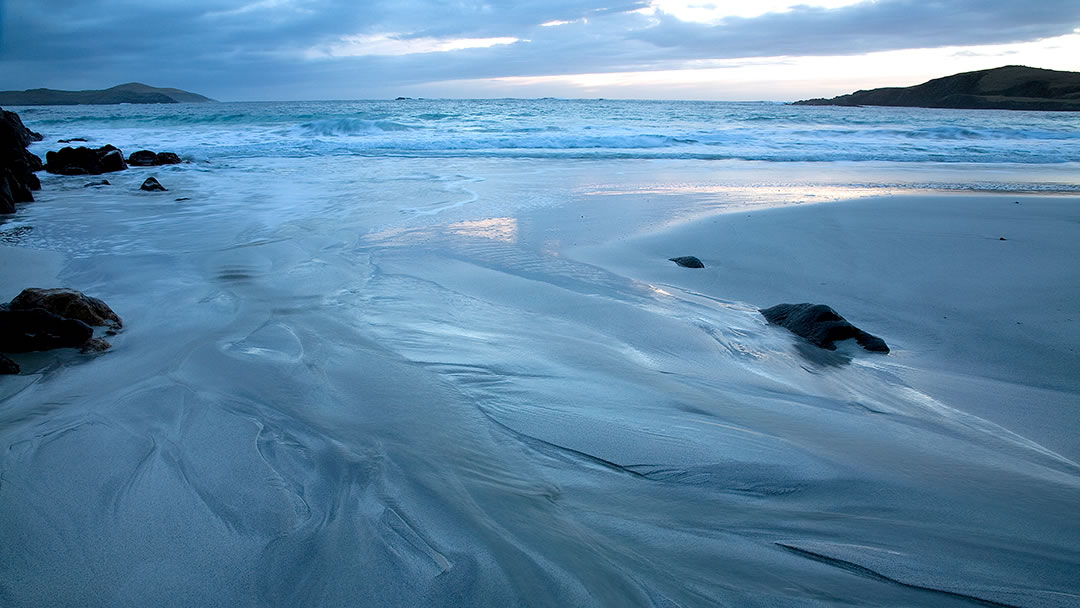 13) Meal Beach is located on the Shetland island of Burra, which is linked by a bridge to the mainland. Meal is a lovely southward facing beach with deep soft sand, and it is popular, with good reason, on sunny days.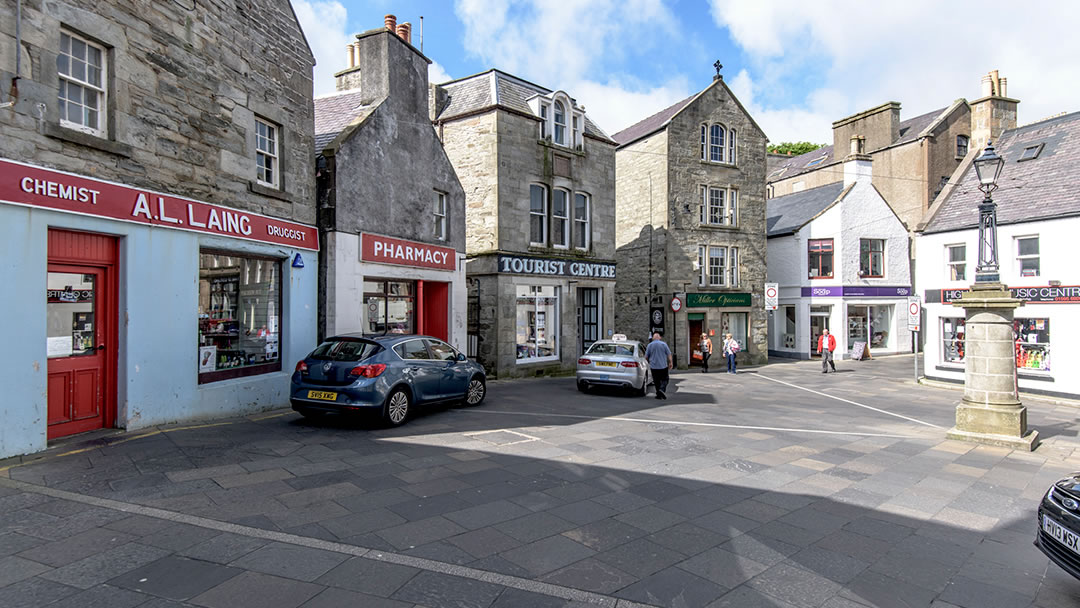 14) The meandering shopping street of Lerwick is well worth a stroll along for a unique gift or two, and the Market Cross pictured here leads down to the harbour front. The Market Cross is often used as a meeting place, particularly during Up Helly Aa.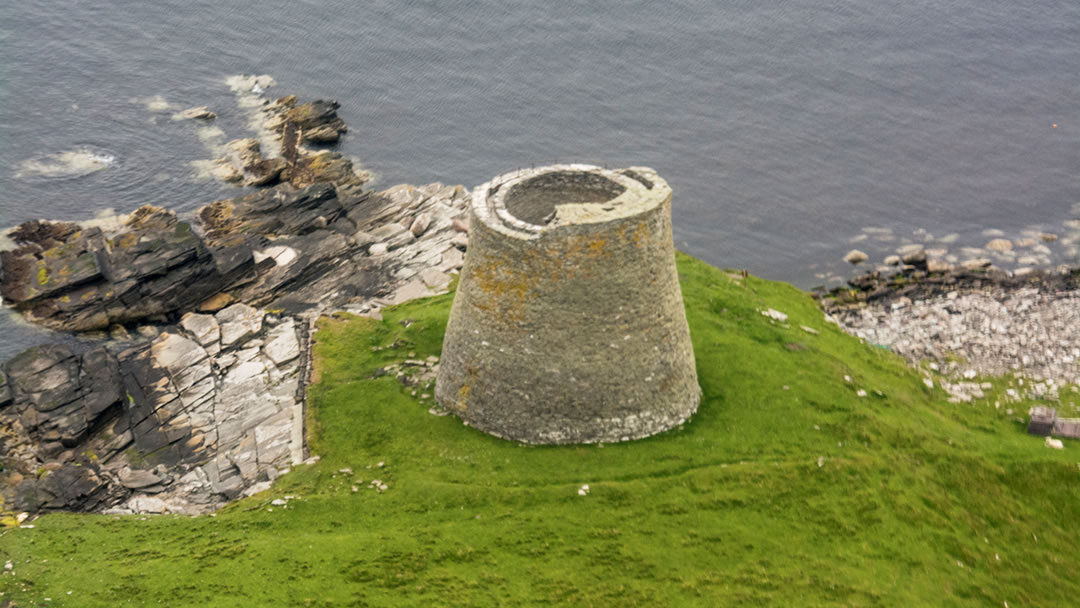 15) Perfect for adventurers, Mousa broch is situated on an uninhabited Shetland island. Though Mousa Broch was built in 100BC, visitors these days can still get inside and climb right to the top of the tower!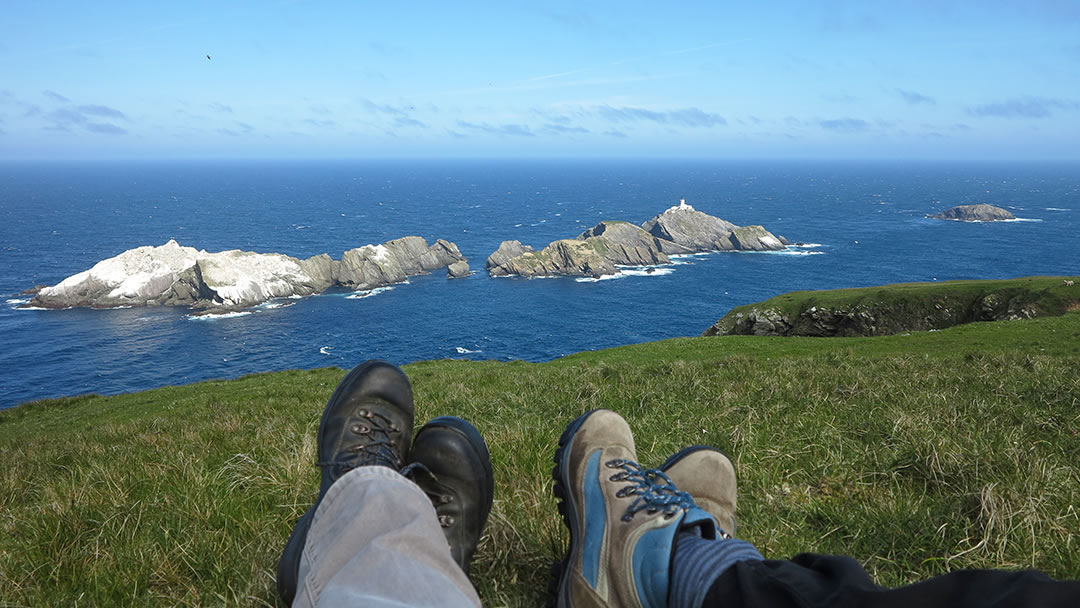 16) It takes some dedication to see Muckle Flugga for yourself, but its well worth making the trek. It's a small rocky island north of Unst, and to see it you would need to visit Unst and hike to the cliffs at Hermaness. It has a lighthouse built precariously on top; a real feat of engineering.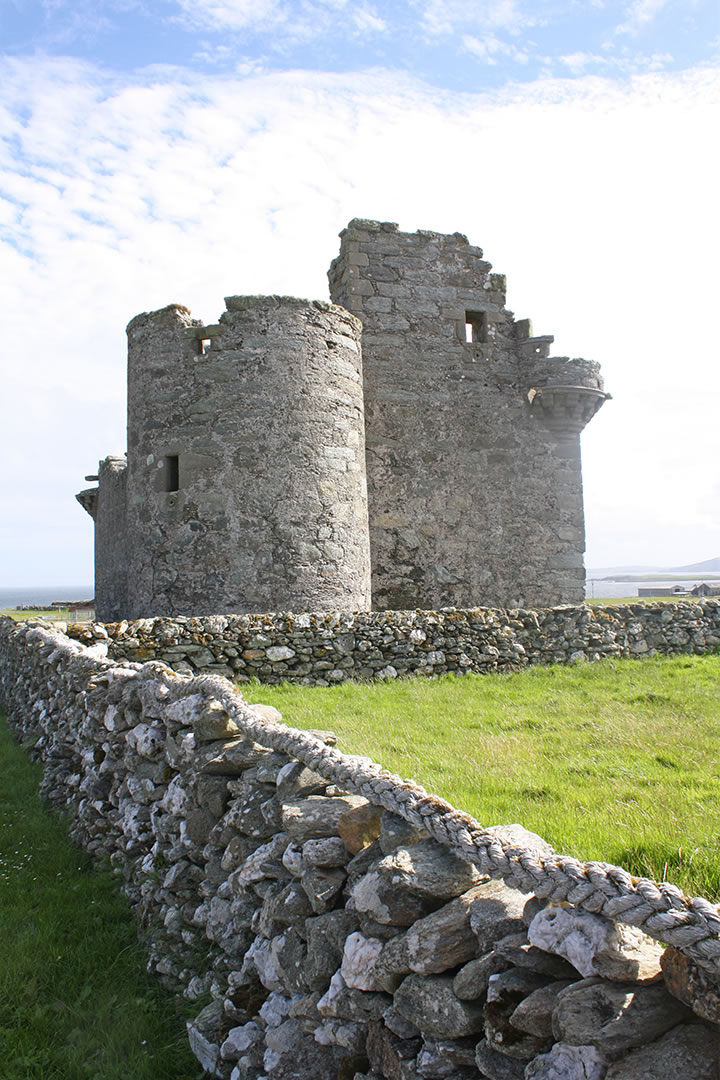 17) Muness Castle is a cosy castle on the island of Unst. It was built in 1598 by Laurence Bruce, the deeply unpopular sheriff of Shetland. The castle is now roofless and has many rooms to explore for its relatively small size!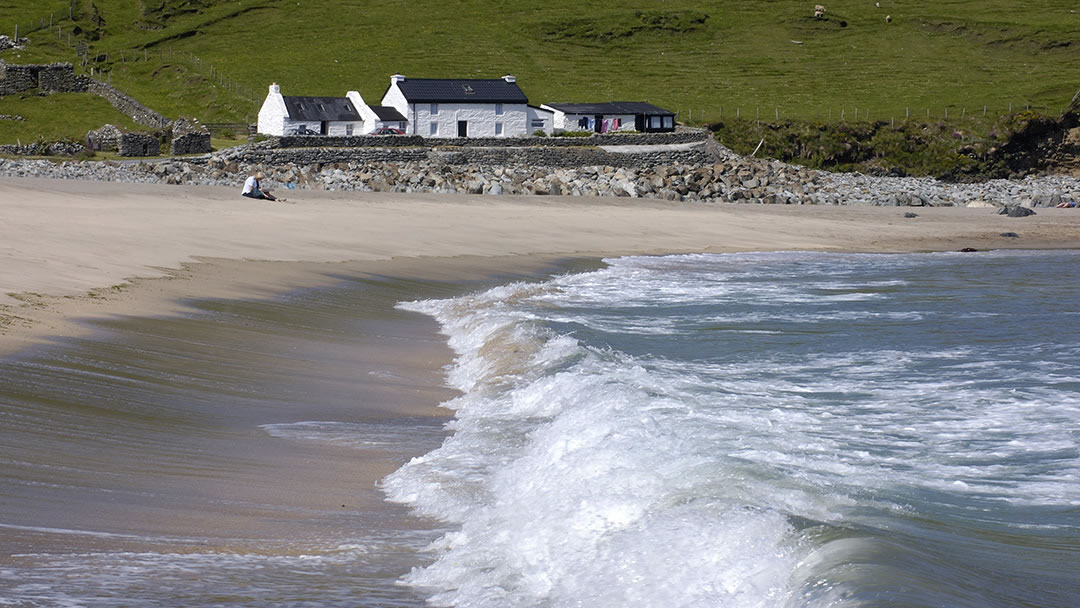 18) Norwick beach is a very lovely northwards facing beach on the island of Unst. It's often dotted with Shetland yoals and is very picturesque. Readers of crime fiction may recognise Norwick beach from the cover of Ann Cleeves' book Thin Air.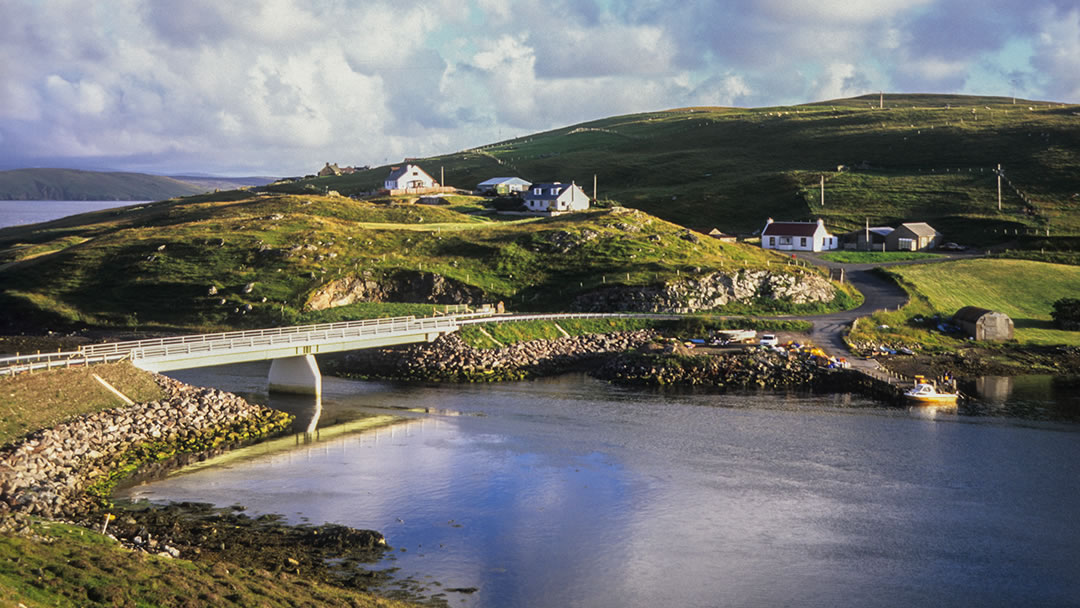 19) Muckle Roe is an island in St Magnus Bay, in the North West of Shetland. It can be reached by bridge, and is known for its red granite stone, which gives the island its Old Norse and Scottish name: 'Big Red Island'.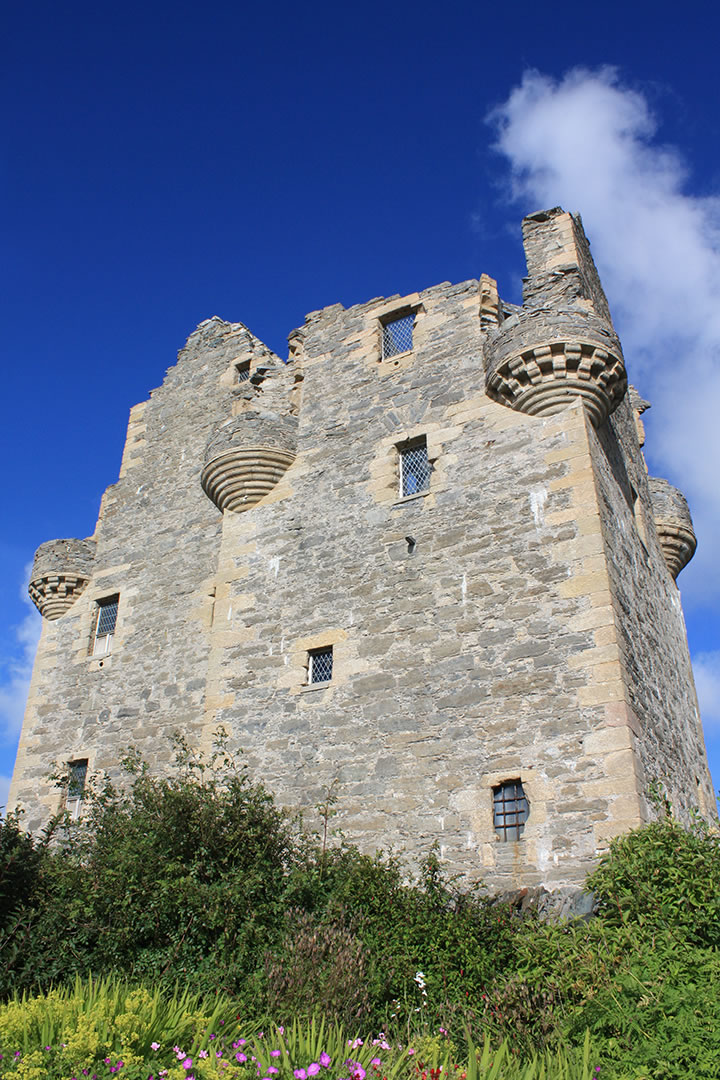 20) Scalloway Castle was by Earl Patrick Stewart built over five years, starting in late 1599. It was one of the most prestigious buildings in Scotland at the time, but fell into disrepair during the 18th century.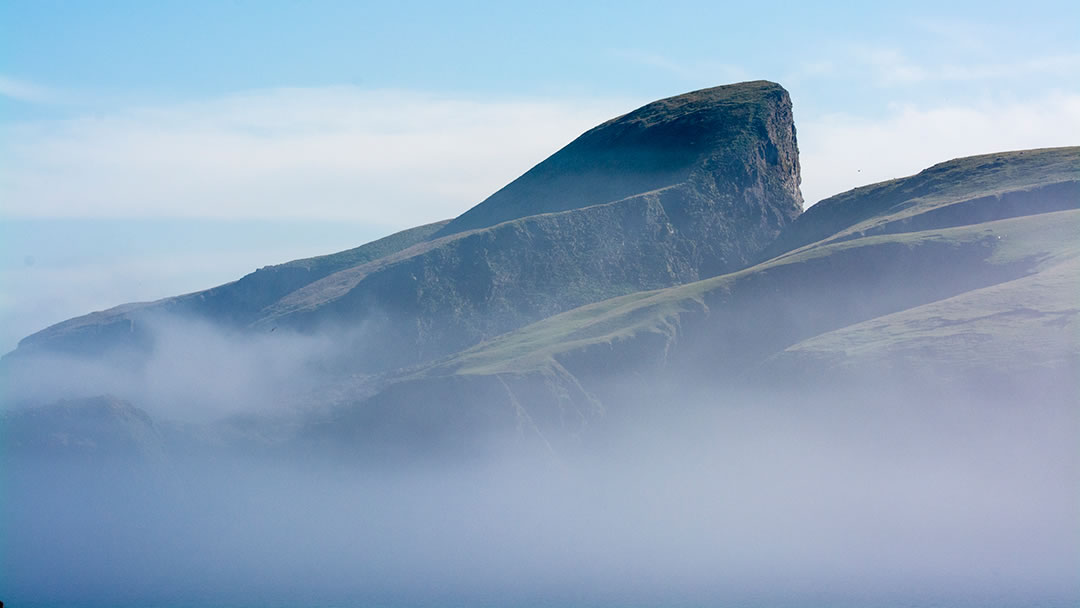 21) Sheep Rock is attached to Fair Isle by a steep ridge. It's a dramatic sloping outcrop covered by grass. In previous years, when grazing land was scarce, islanders would climb Sheep Rock and would pull their sheep up using chains. The sheep would then be left to graze there!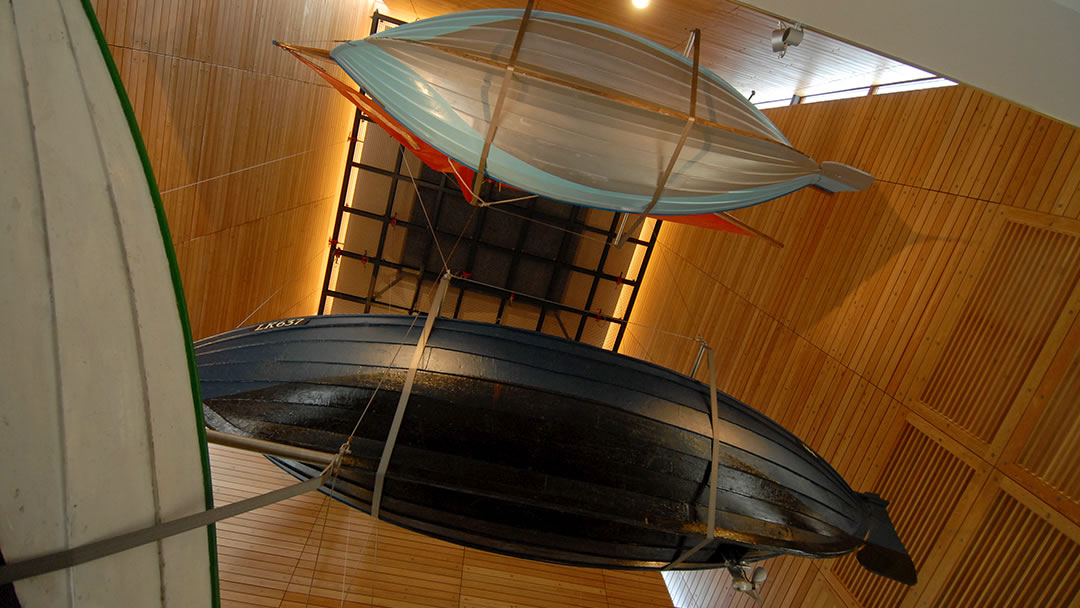 22) One of Shetland's finest new attractions is the Shetland Museum and Archives in Lerwick. Opened in 2007, the museum covers the geology, history, folklore, and industries of Shetland. It also serves as a very fine art gallery.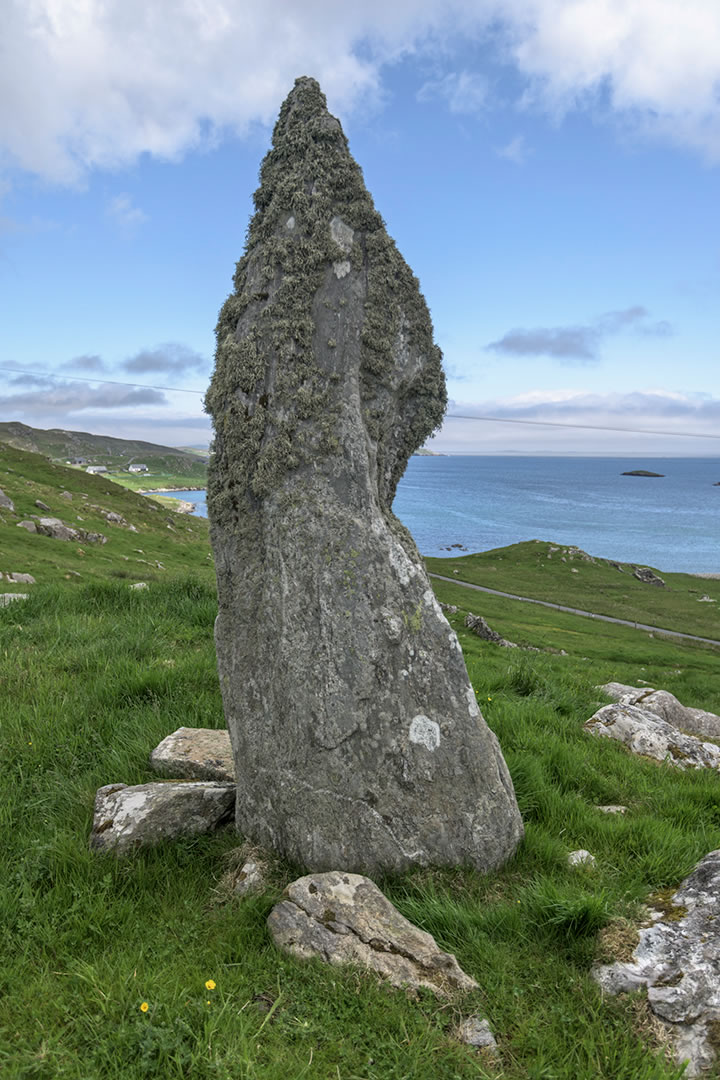 23) Compared to Orkney, there aren't many standing stones in Shetland, but the Skellister Standing Stone in South Nesting is quite a distinctive one. It is known locally as the Auld Wife as it resembles a stooped figure!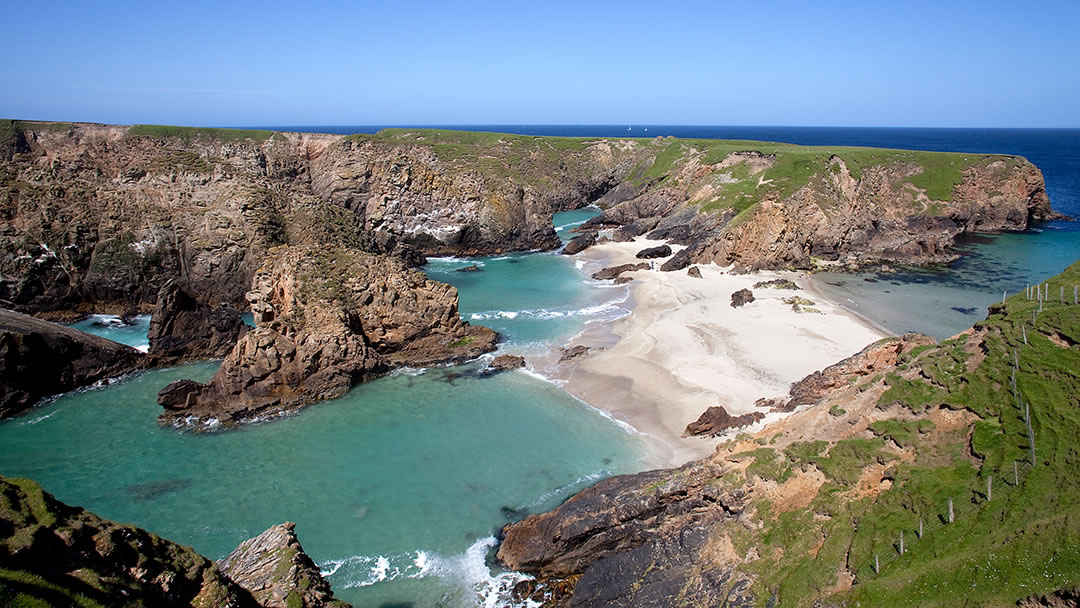 24) An uninhabited tidal island located in the North West of Northmavine, Uyea can be reached by foot by intrepid photographers; it is a good 3.5 miles from the nearest road. There was once a Haaf fishing station nearby.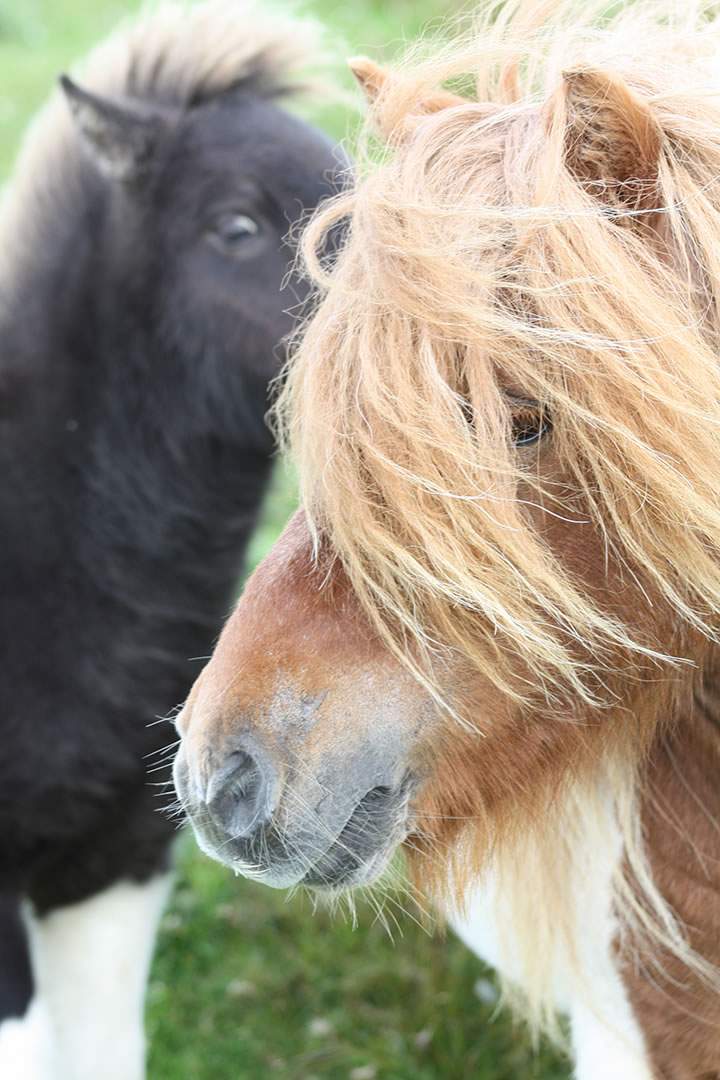 25) Shetland Ponies can be seen throughout the islands, and they are extremely hardy. Unlike most other ponies and horses, they can remain outdoors during winter and can thrive on a diet of heather. Shetland ponies are very friendly too!

By
Magnus Dixon
Orkney and Shetland enthusiast, family man, loves walks, likes animals, terrible at sports, dire taste in music, adores audiobooks and films, eats a little too much for his own good.
Pin it!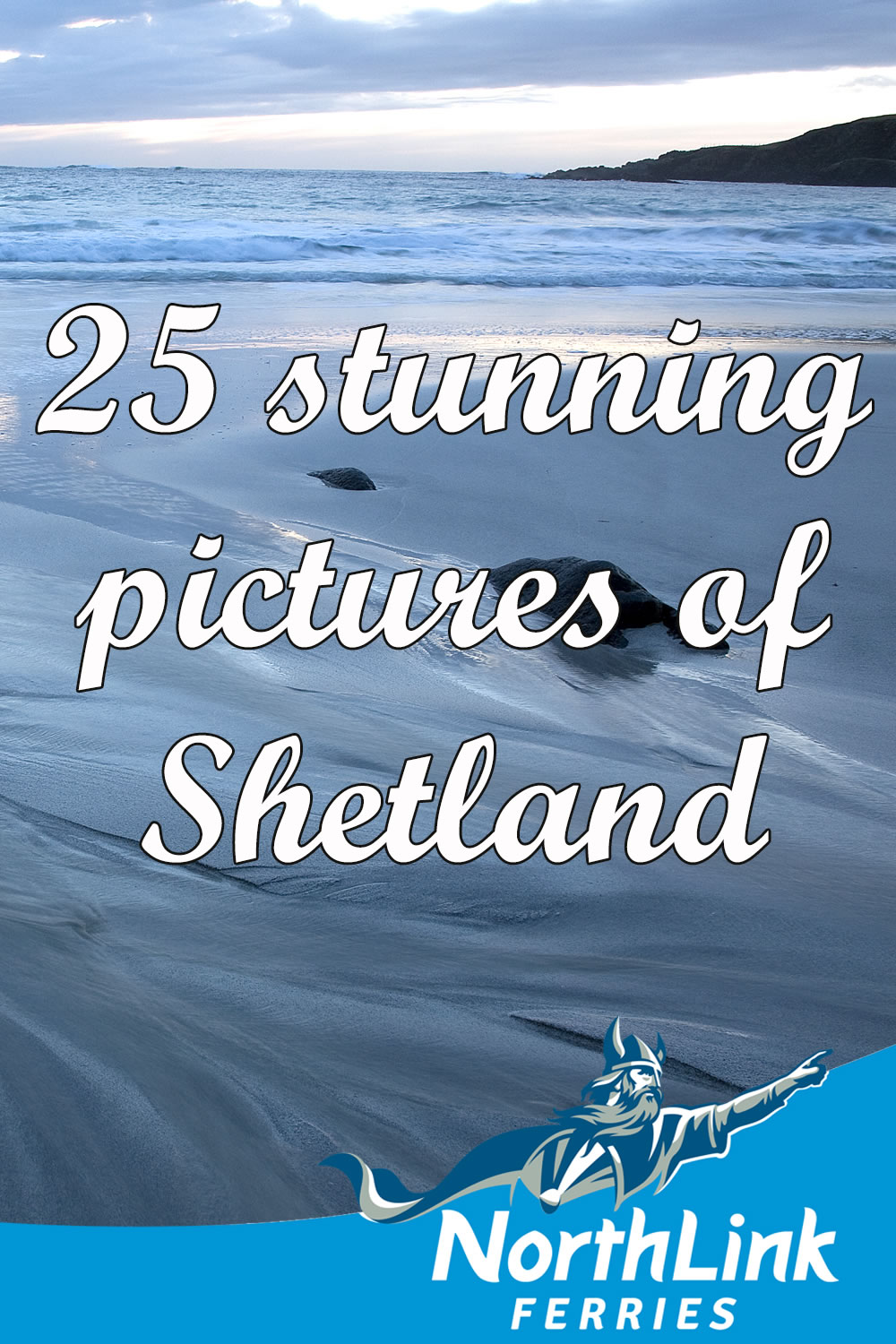 Header image: North Haven, Fair Isle photo © Copyright Charles Tait