Our trip to Unst, the UK's Most Northerly Island!
We had a brilliant few days on the island of Unst in August and were more than a little surprised by the huge amount of things to see!
It is thought that Unst was one of first places where Vikings landed in Shetland. There are a great many soapstone quarries around the island (soapstone is a soft stone that Vikings favoured because it is easy to shape into bowls) and longhouse ruins can be found everywhere.
We could have easily spent a week there.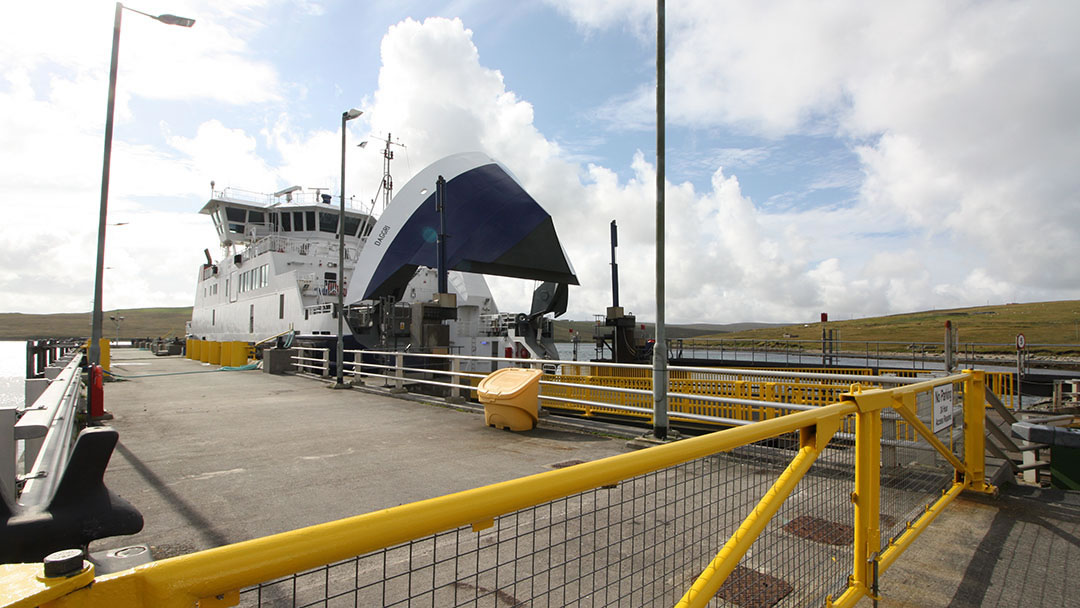 Unst is the most northerly inhabited island in the UK. To get there you need to travel to Toft on the Shetland Mainland. Toft is about 28 miles north of Lerwick and from there you catch a ferry to Ulsta in Yell, which takes about 15 minutes. Yell is a wonderful island in itself; well worth your time. In order to reach Unst though, you must travel 18 miles from the Ulsta ferry terminal in the far south of Yell to the Gutcher terminal, to the North East. The ferry from Gutcher in Yell to Belmont in Unst takes around 10 minutes.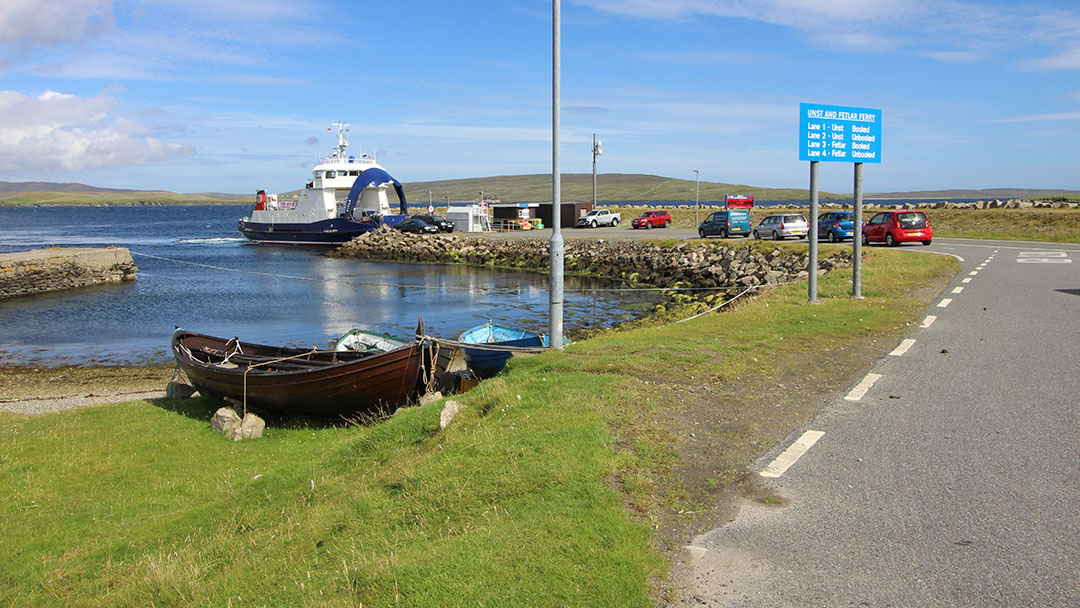 The ferry to the islands are lovely vessels, and the pricing is very reasonable too. Once we arrived in Belmont we were struck by the warm welcome sign to the island, the amazing glittering rocks and the crystal-clear water. Near the pier we saw the first of many distinctive wooden puffins that we would see; these stand close to many of the landmarks in Unst.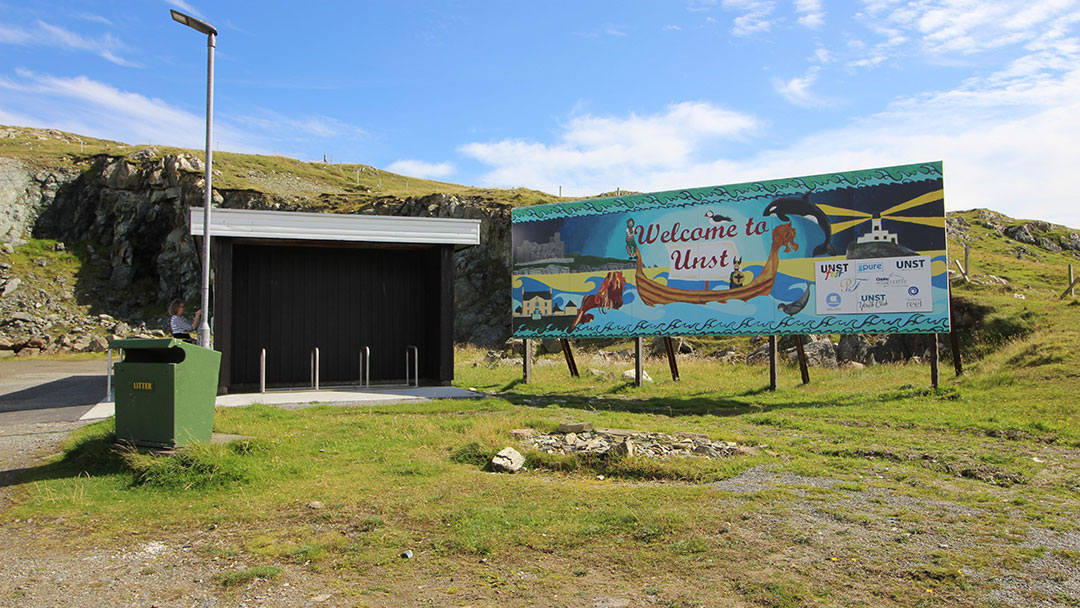 Unst has quite an open green landscape. It's windswept and strewn with rocks. The first settlers here must have been pleased to have had building material so near to hand! As we drove away from the pier we passed Belmont House; a grand old mansion house.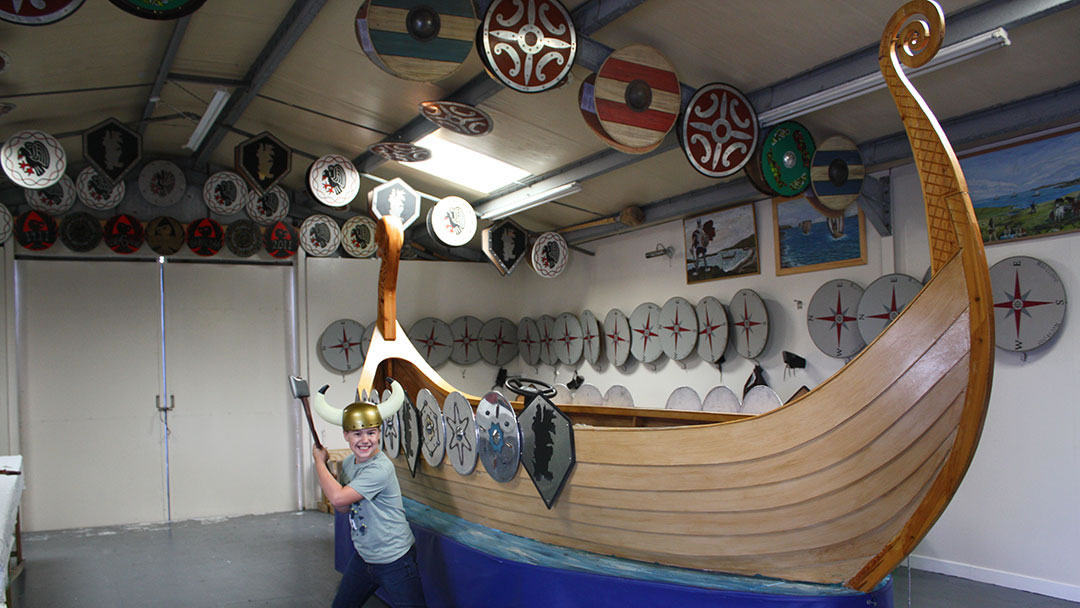 Our first stop was at the Uyeasound Galley Shed. This is open to the public and gives visitors a chance to see one of the magnificent galleys used during Up Helly Aa. A Viking shield, helmet and axe were laid nearby – a very helpful touch for memorable photographs!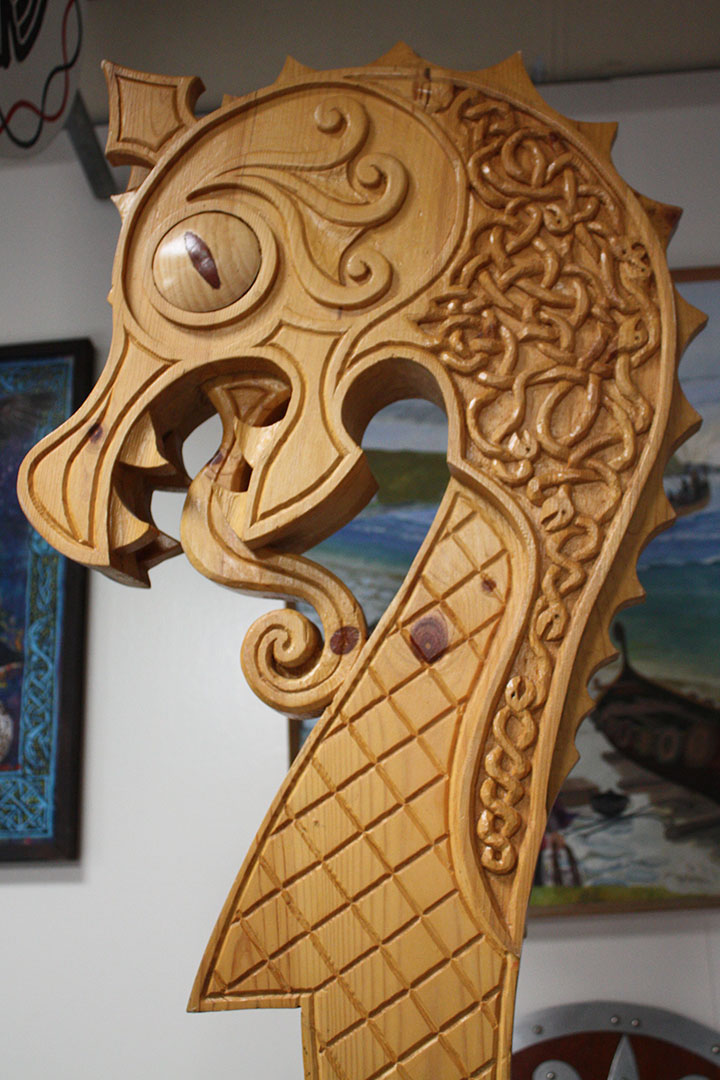 There are actually two Up Helly Aa's on Unst. As well as the Uyeasound Up Helly Aa there is also an Up Helly Aa held in Norwick, in the far north of the island!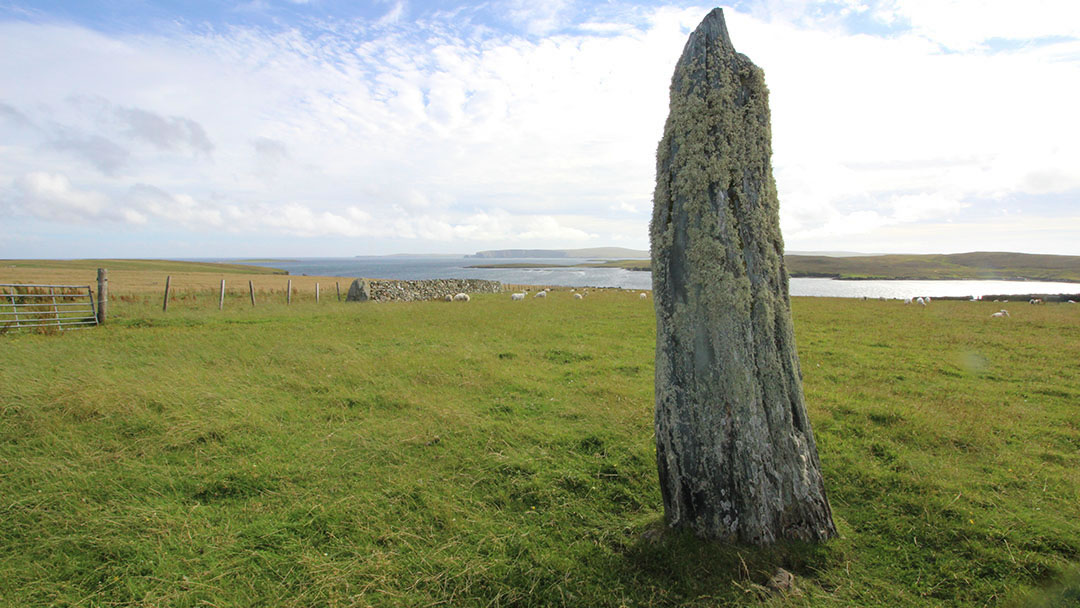 We drove towards Muness Castle and this brought us past the Standing Stone at Clivocast. This dramatic stone stands almost 10 feet in height and is said to mark where the son of Harald Harfager was killed in 900 AD. The viking Harald Harfager was the first King of Norway.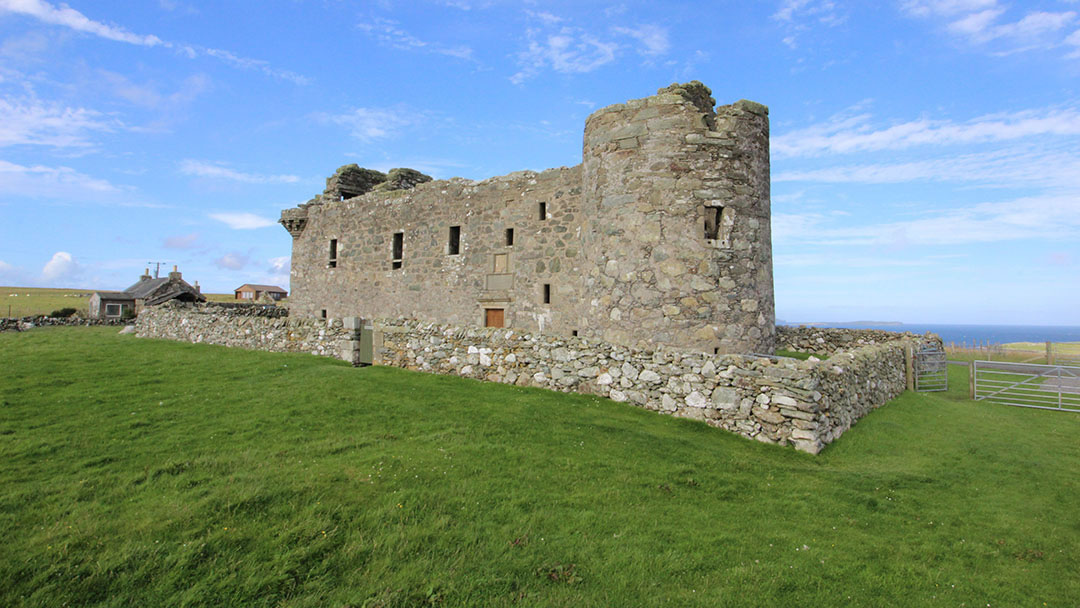 Muness Castle itself was a very grand building. It was built in 1598 by Laurence Bruce, who was the deeply unpopular sheriff of Shetland. These days Muness Castle is a fabulous place to visit, and the children really enjoyed exploring all of the castle's nooks and crannies. The castle has massive fireplaces, and dark store rooms! One room was a drawing room, with a spiral staircase leading up to bed chambers, though there's little of that floor remaining; the roof of Muness Castle is now gone.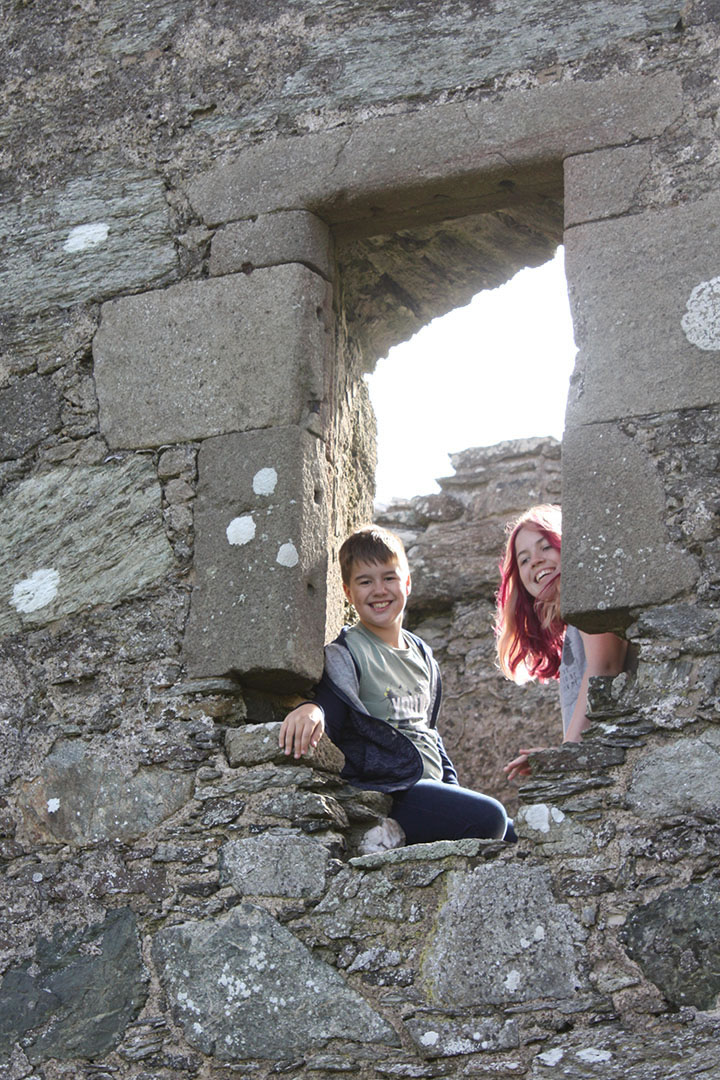 After Muness Castle we travelled north, towards our accommodation, passing lochs and keeping an eye out for otters. My daughter called out that she saw one, but it turned out to just be a rock jutting out of windy water, which gave the false impression of movement!
Our next stop was Baltasound which is Unst's main village. During the herring boom the population of Baltasound rose from 500 to 10,000, and 600 herring boats operated from Balta Sound. These days Baltasound is much quieter, and is home to Unst's school, leisure centre, swimming pool, shops and the Most Northerly Post Office in the UK. We wrote a postcard to the children's grandad and it was stamped with a unique postmark!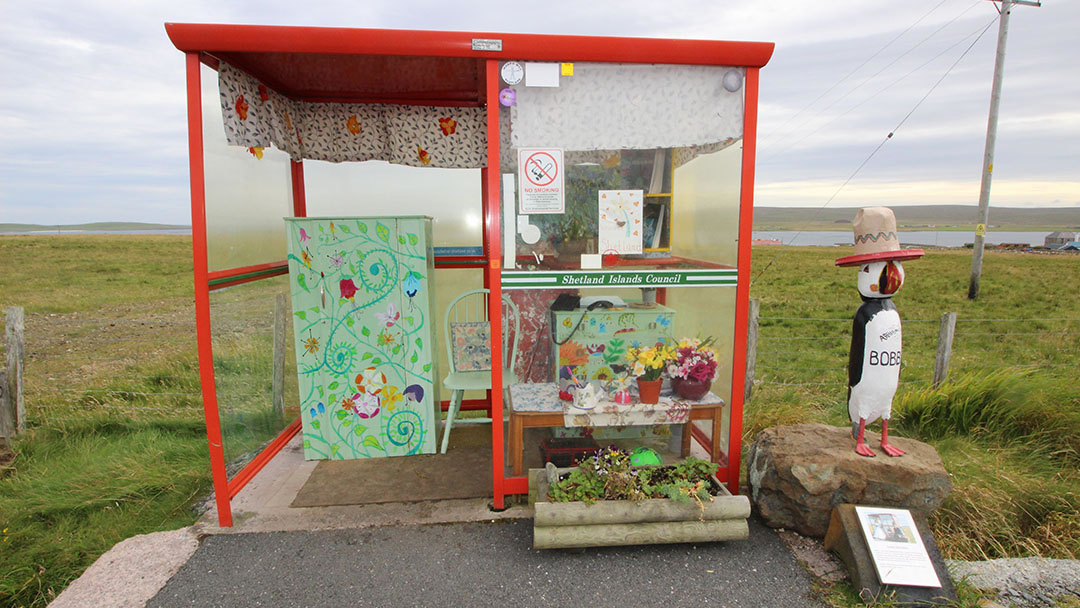 Outside Baltasound is one of the most famous bus shelters in Shetland. Bobby's Bus Shelter began when a local boy asked the council to build a new bus shelter when the old one was torn down. Once built, the bus shelter soon acquired a table and sofa. Bobby's Bus Shelter these days is fully furnished and has a makeover every year. It's a testament to the warm Shetland sense of humour, and we were one of many visitors to stop and take a photo.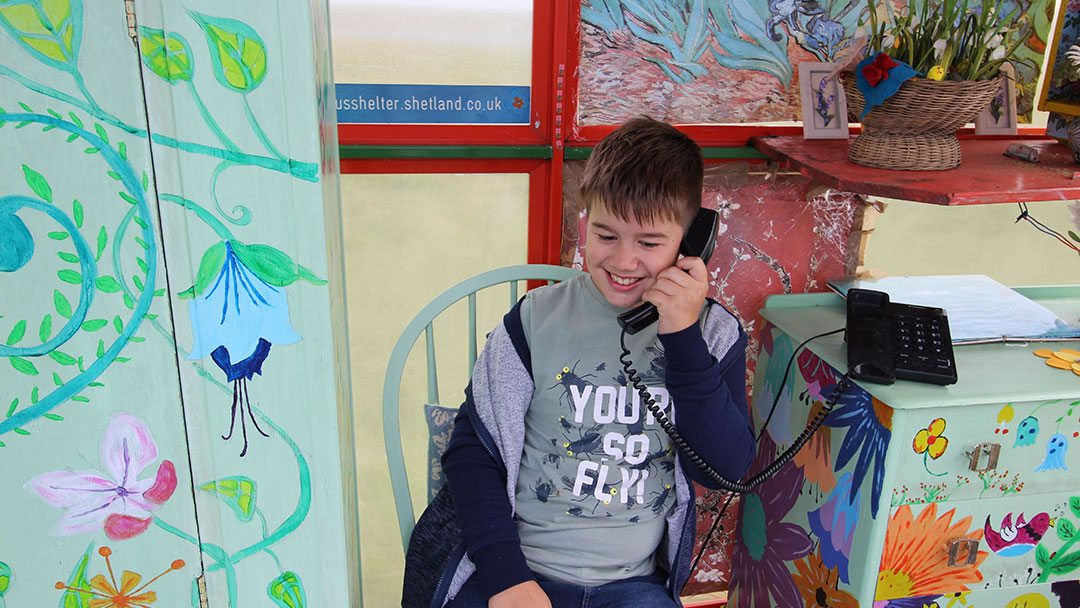 We were amazed at how much effort had one into the elaborate decoration. There are clothes within the wardrobe and books on the shelf!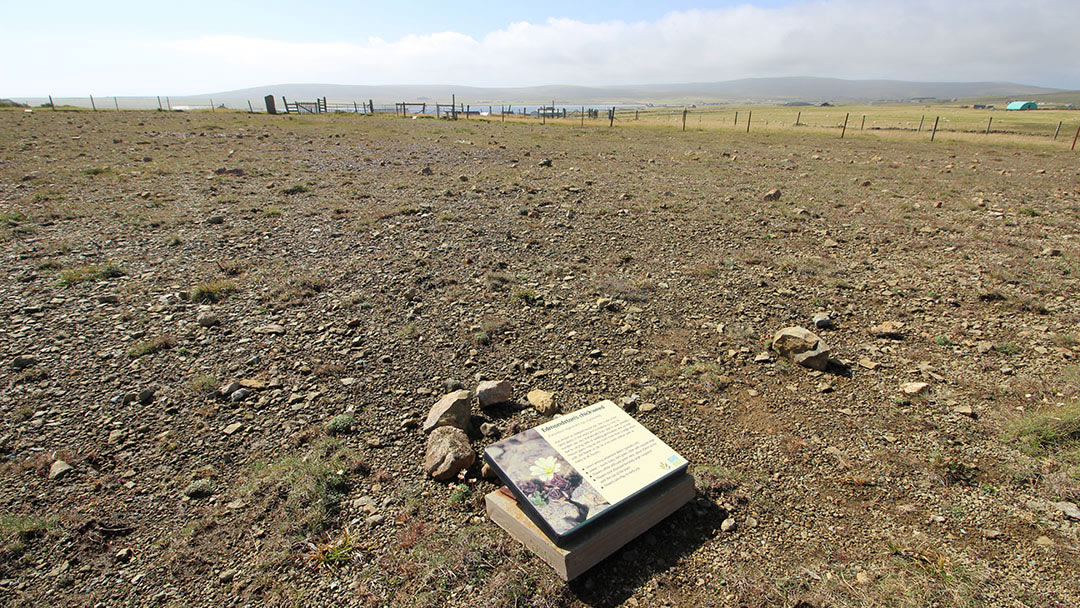 There's an amazing piece of landscape nearby, and it's called the Keen of Hamar Nature Reserve. This is a barren landscape of serpentine rock and any rain that falls tend to run off the site. This creates a unique, dry habitat for plants; amongst them, one of the rarest plants in the world. You can only find Edmondson's clickweed at the Keen of Hamar in Unst. We were lucky enough to spot some; there are information boards dotted all around the nature reserve, pointing out the plants growing here. Edmondson's chickweed is best seen between May and July, when it is flowering! Thomas Edmonston was a botanist who was killed at the age of 20 in South America by an accidentally discharged gun.
We continued northwards, up towards Haroldswick, we passed a shop and cafe called The Final Checkout. We stopped there for breakfast one day, and it was superb! Had we stayed on Unst longer we would have visited again to try some of their famous homebakes and Reestit Mutton Soup!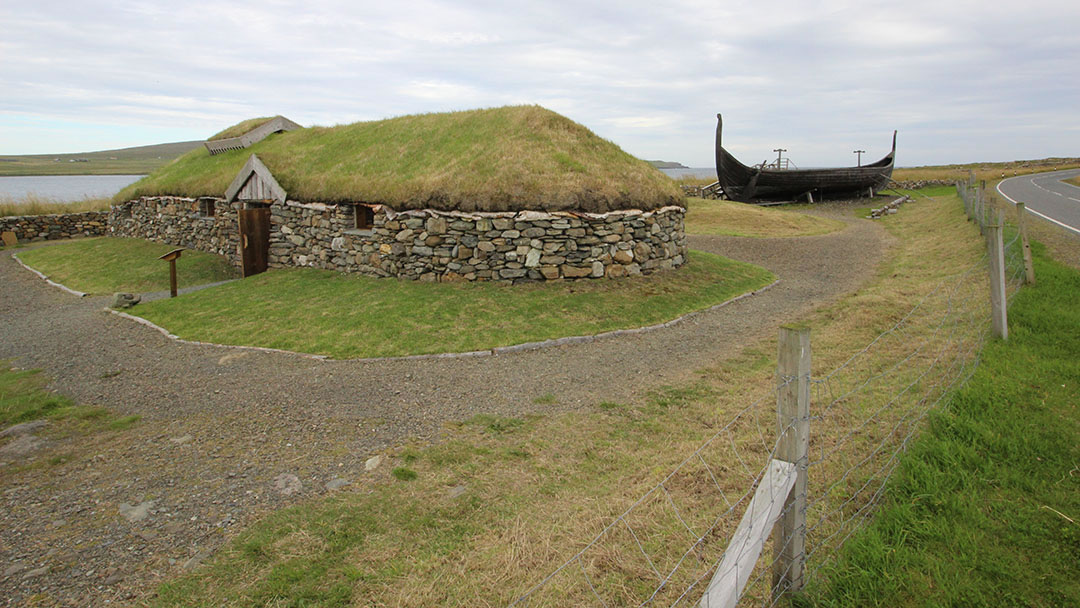 Just outside Haroldswick there's a replica Viking house, and a replica longship, called The Skidbladner. The longhouse is beautifully constructed using the techniques the Vikings used; it's quite something. It's very easy to imagine what life was like for Norse settlers living in a longhouse.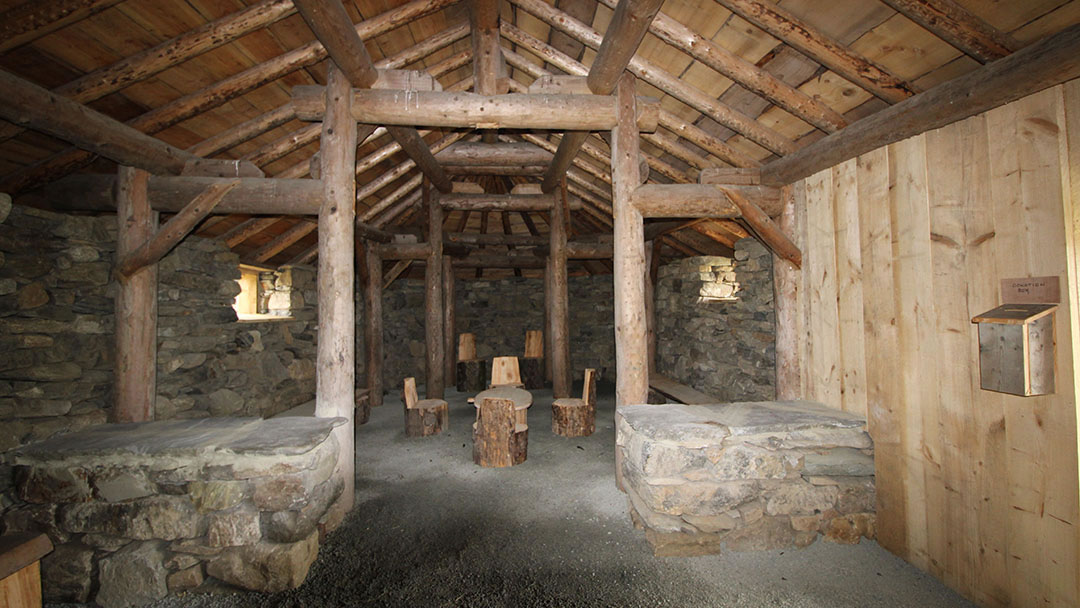 It is thought that Unst was one of first places where Vikings landed in Shetland. There are a great many soapstone quarries around the island (soapstone is a soft stone that Vikings favoured because it is easy to shape into bowls) and longhouse ruins can be found everywhere.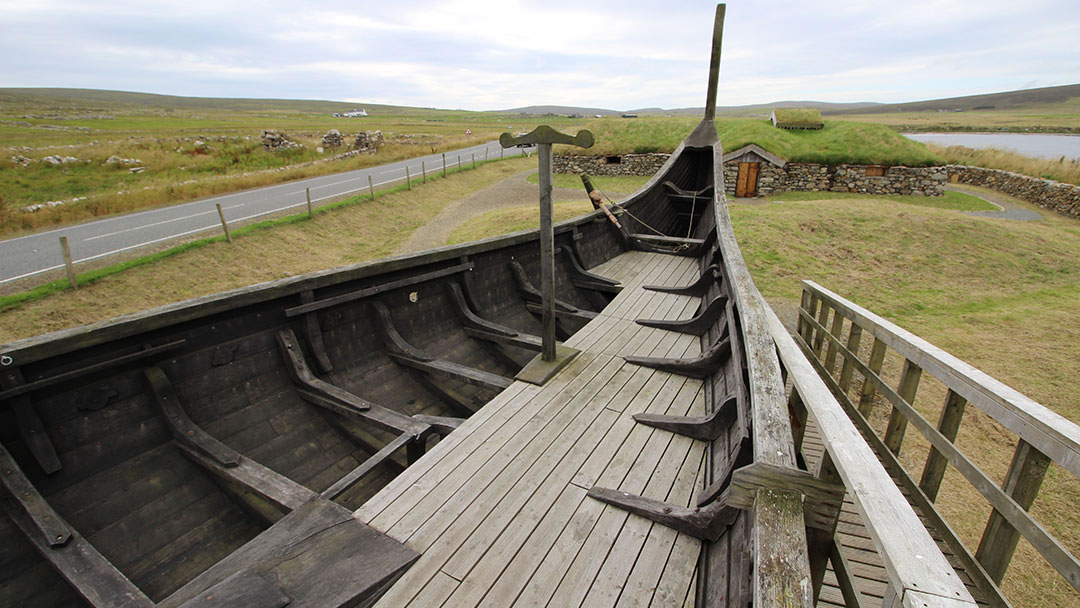 The Skidbladner, the replica longship, was a particular hit with the children. They were amazed at the size of it, and climbed on board to row the massive oars. The attention to detail on the ship is incredible. The bay of Haroldswick is named after King Harald Fairhair who arrived here in 875AD in order to tell the wild and bold Shetland Vikings to stop raiding Norway!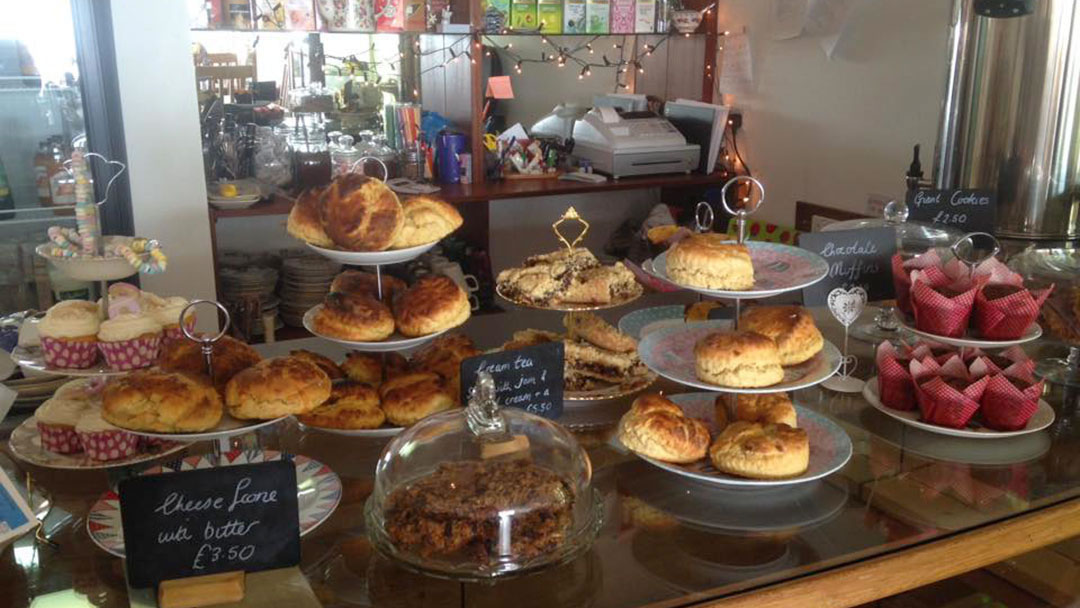 Haroldswick is lovely; it's home to the Unst Heritage Centre, the Unst Boat Haven and Victoria's Vintage Tea Room. The latter is a beautiful and friendly tea room, with heavenly cakes, delicious homebakes, homemade jams and marmalade, and a gift shop full of lovely gifts and souvenirs from Unst.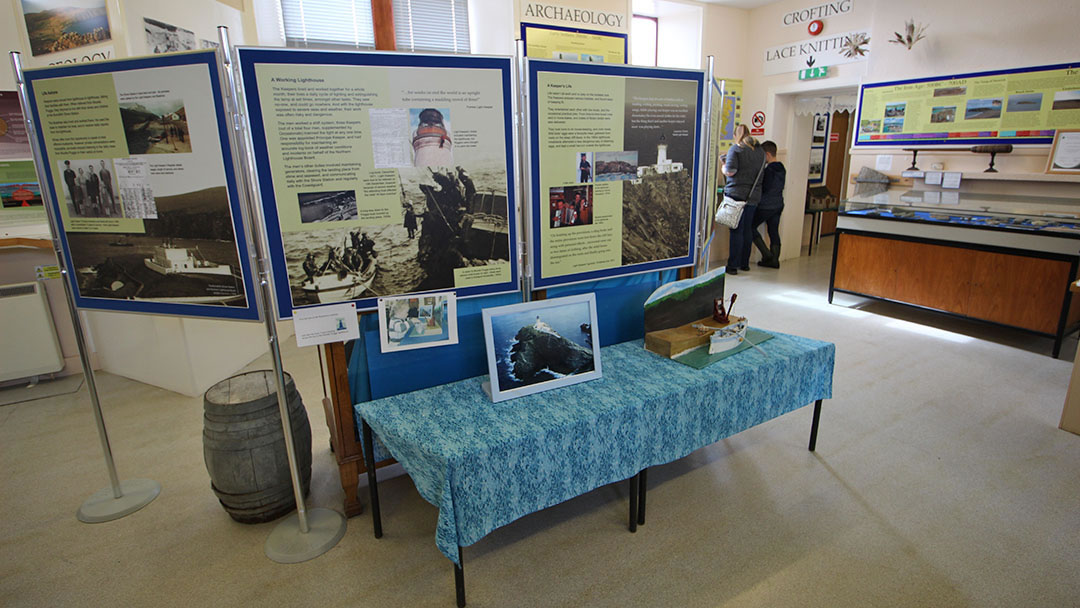 We loved the Unst Heritage Centre; the staff were very friendly and knowledgeable, and if you go here you can purchase a combined ticket to go to the Unst Boat Haven also. The Unst Heritage Centre contained fascinating information about Shetland ponies, life in Unst in the past, pictures from Muckle Flugga (more on that soon), a glimpse into a traditional Shetland croft, and lots of Shetland lace!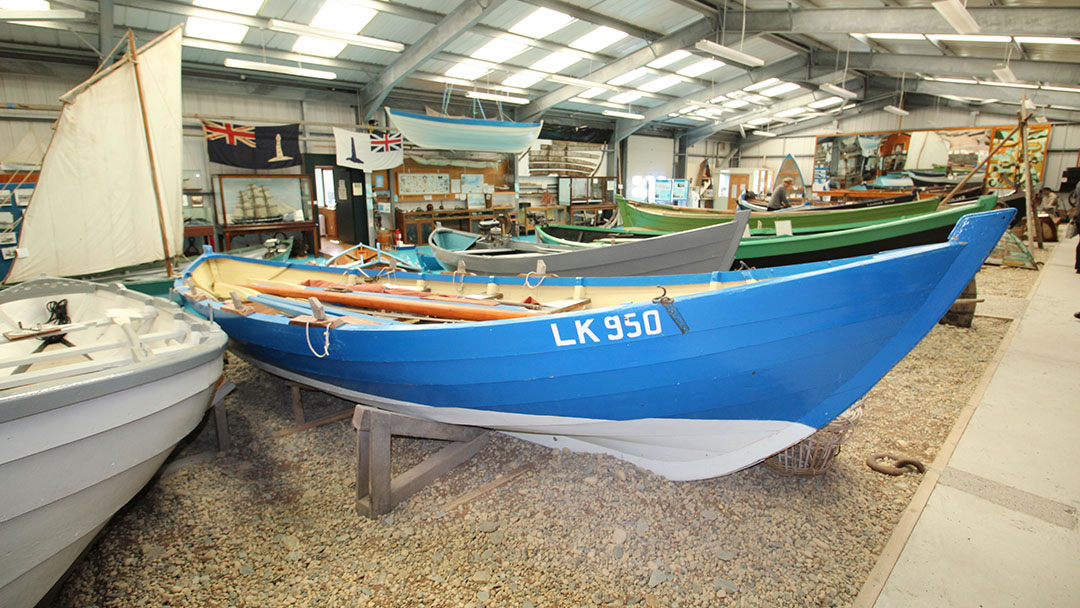 The Unst Boat Haven was easily one of the best laid out museums I've ever seen. Inside, the Shetland boats; yoals and sixareens were hauled up as if on a stony beach with the sea below, painted in blue. We were given a hugely informative tour from the custodian who drew our attention to things about Shetland and the sea that we had never considered. Shetlanders always used the sea, and they would get from place to place by boat. That was why nearly all the settlements are by the sea, and there are very towns inland. It was fascinating stuff!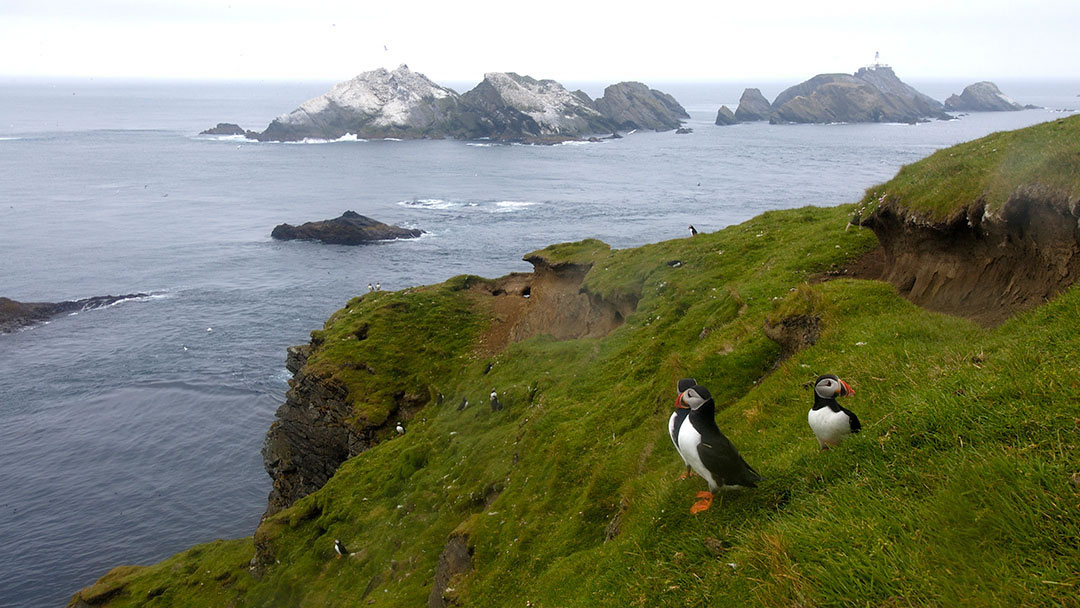 The Hermaness Nature Reserve and Muckle Flugga are a must-see on a trip to Unst. To reach it you can drive to Burrafirth and the scenery; looking towards the RAF Saxa Vord radar station; is quite stunning. It's an easy walk from the car park to Hermaness, after the initial steep hill-climb, but it's a long walk which takes around an hour. Hermaness is the best place in Unst to see puffins and the view; looking out onto Muckle Flugga is amazing!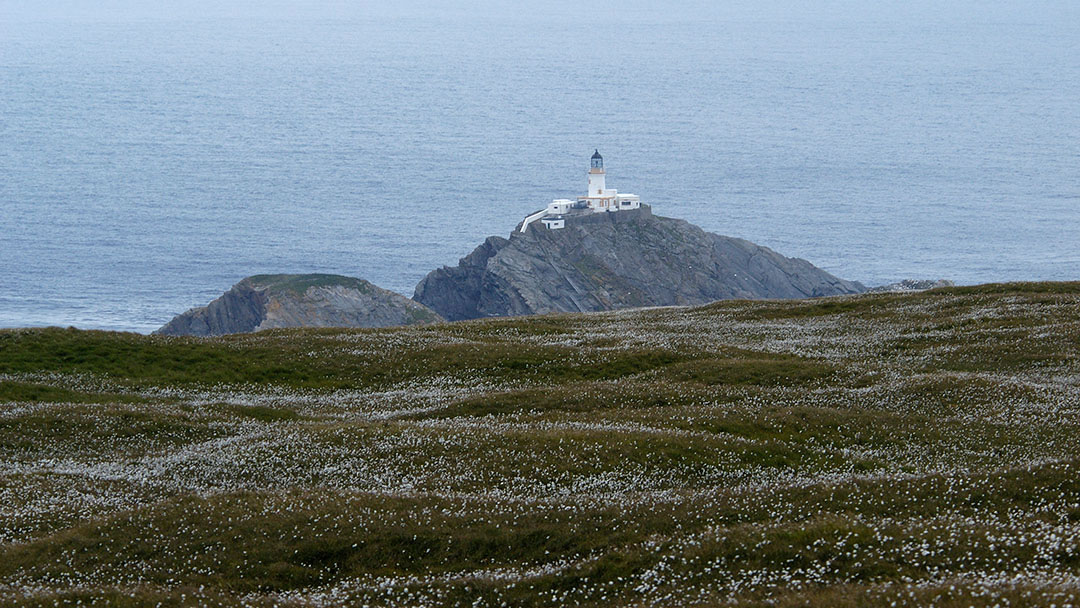 Muckle Flugga is a mass of jagged rocks just off Hermaness, and there's a lighthouse standing precariously on top. The lighthouse was built in 1857 by Robert Louis Stevenson's father and uncle, and it's an amazing feat of engineering. Just getting to Muckle Flugga would be feat in itself; let alone building upon it! Pictures from the past show a fishing rod contraption used by Lighthouse keepers on Muckle Flugga to grab people and supplies out of supply ships!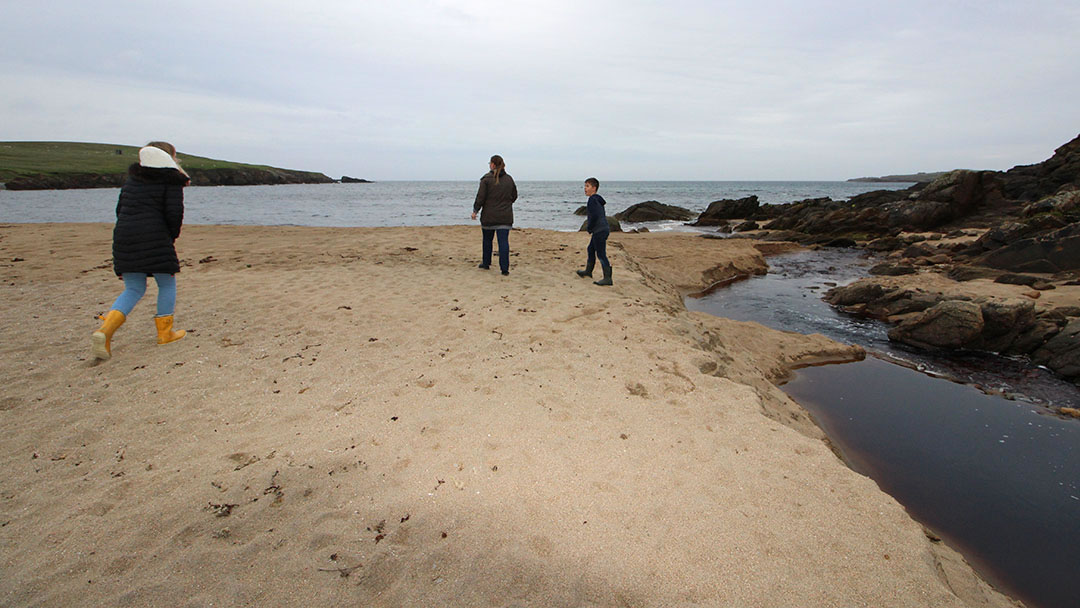 We took a trip to Skaw beach, which is the most Northerly beach in the UK. It's a lovely beach, with fine sand and a stream of peat-brown burn water running into the sea. The beach was littered with white marbled rocks, like jewels from a treasure chest. The drive to Skaw was a bit scary, with steep ascents and descents on a single track road. We hoped we would not meet any cars coming in the opposite direction! Just next to Skaw Beach is the UK's most northerly house.
We visited Norwick beach on a fine evening, and found Shetland yoals drawn up on a beach above a perfect arc of bay. Behind us was a dramatic sweep of waves. Norwick is a very lovely place which deserves being a frequent and popular subject for photographers and painters. It is also very interesting for Shetland geologists as part of the earth's crust is exposed here!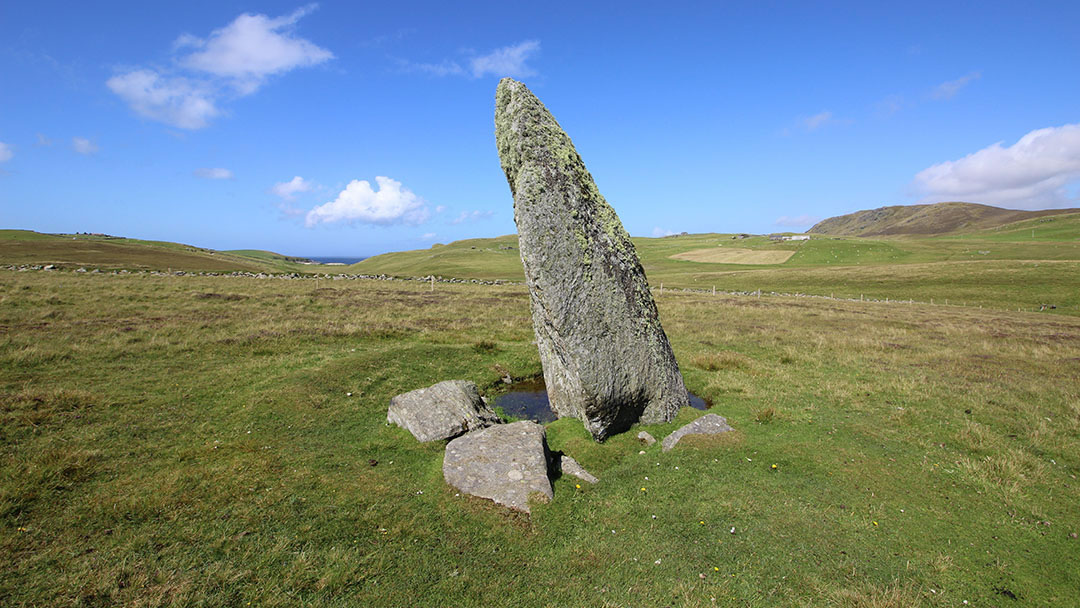 On our way home from Unst we stopped on the west side of the island. Along with some amazing coastal scenery there stands Shetland's biggest standing stone at Bordastubble. This large stone is flat one one side and round on the other, so it looks different depending on where you are standing. It almost looks like the flipper of a whale raised out of the sea.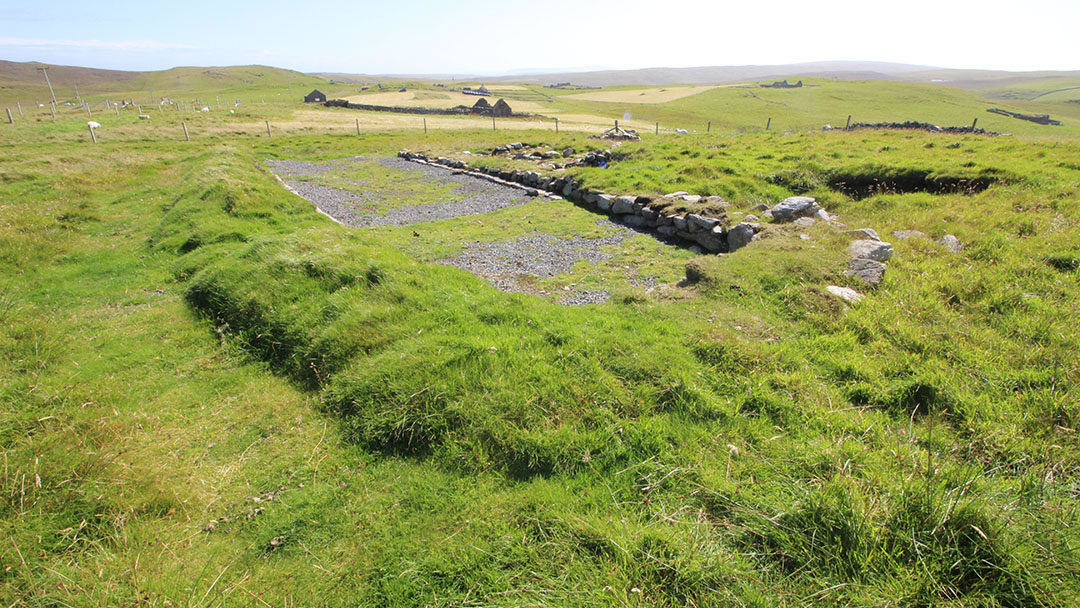 A short distance away from Bordastubble are the remains of Viking longhouses and a broch at Underhoull. Very little remains other than the outlines of the houses. The grassy walls give the houses the impression of being quite subterranean. Whoever lived here had access to fertile farmland, the sea nearby, and also a very fine view!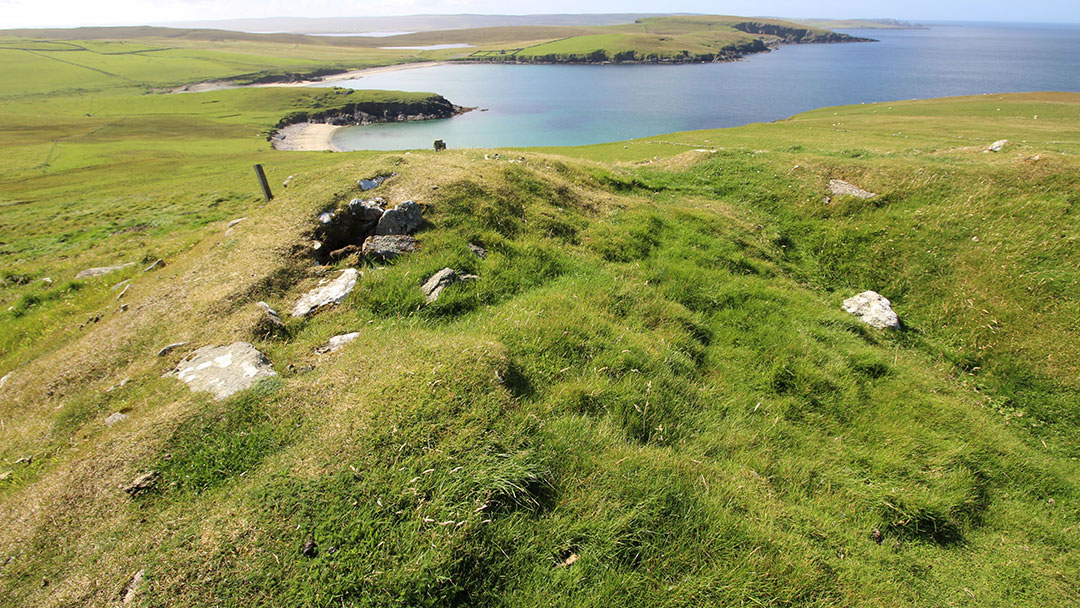 We thoroughly enjoyed our time on Unst. There was much we didn't see, including Hagdale Horse Mill, Valhalla Brewery, Hermaness Visitor Centre and more, so we hope to return soon. We highly recommend a visit to Unst to anyone who loves exploring Shetland!

By
Magnus Dixon
Orkney and Shetland enthusiast, family man, loves walks, likes animals, terrible at sports, dire taste in music, adores audiobooks and films, eats a little too much for his own good.
Pin it!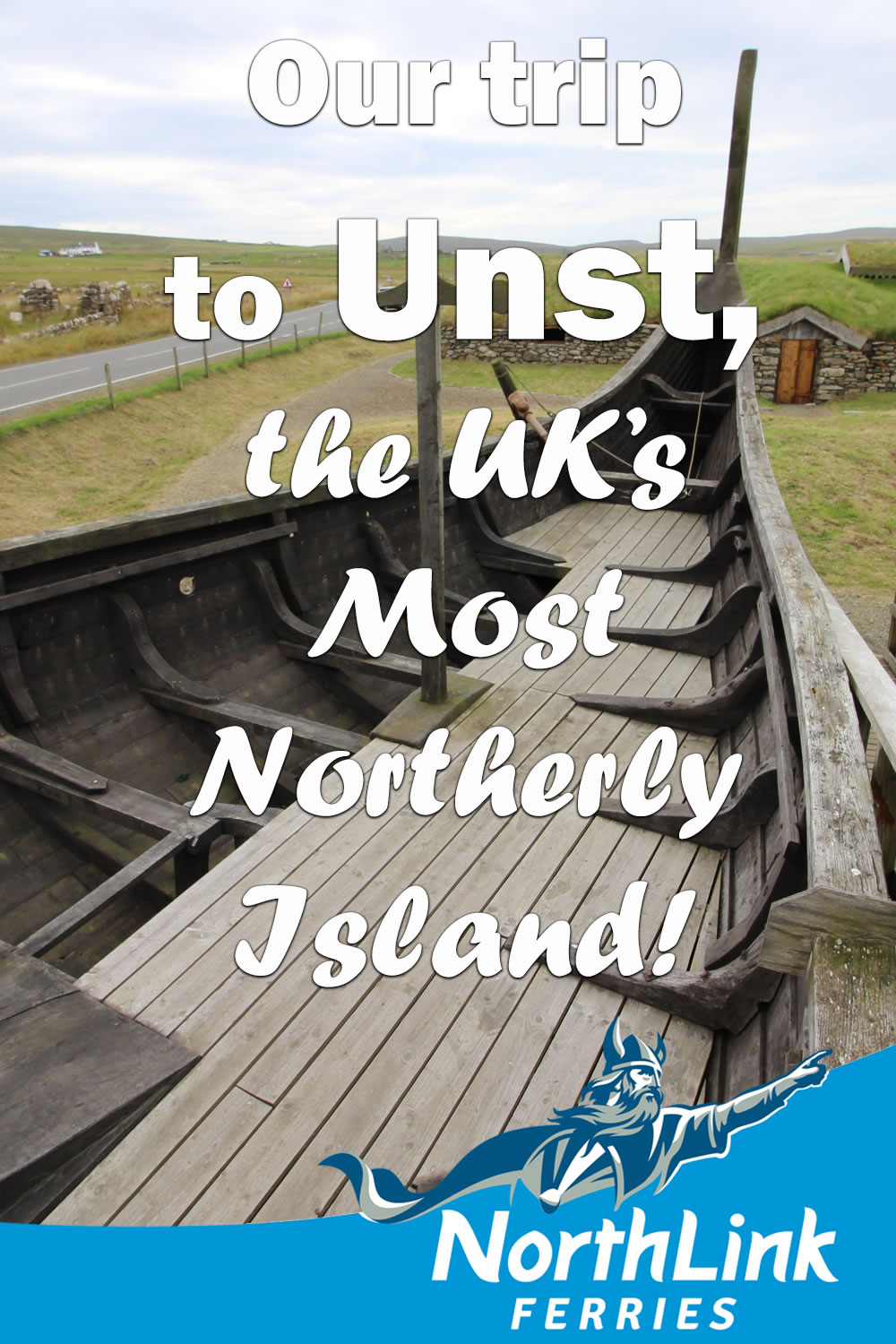 Header image: Bobby's bus shelter in Unst, Shetland photo © Copyright Magnus Dixon