I've always been keen to visit Noss National Nature Reserve in Shetland. To get there you must take the ferry from Lerwick to Bressay, and travel three miles across the island to meet a small inflatable motorboat which takes you across the narrow gap of water to the island of Noss. At the peak of the breeding season, the mile-long seabird cliffs at Noss are home to 150,000 birds and chicks. The gannets of Noss especially are an amazing sight to see!
Gannets strike the water at 100 kilometres per hour (62 mph)! To help with this, gannets have no external nostrils; these are located inside the mouth instead!
The problem with this however is that I have two children, aged 6 and 9, and though the walk is not beyond their abilities – the idea of children near a cliff edge is too much for a nervous nelly like me! However, during a recent trip to Shetland I found the perfect solution!
There are various boat tour companies in operation, offering an incredible experience to get up close to the 'seabird city' – so we decided to hop on board and see it for ourselves.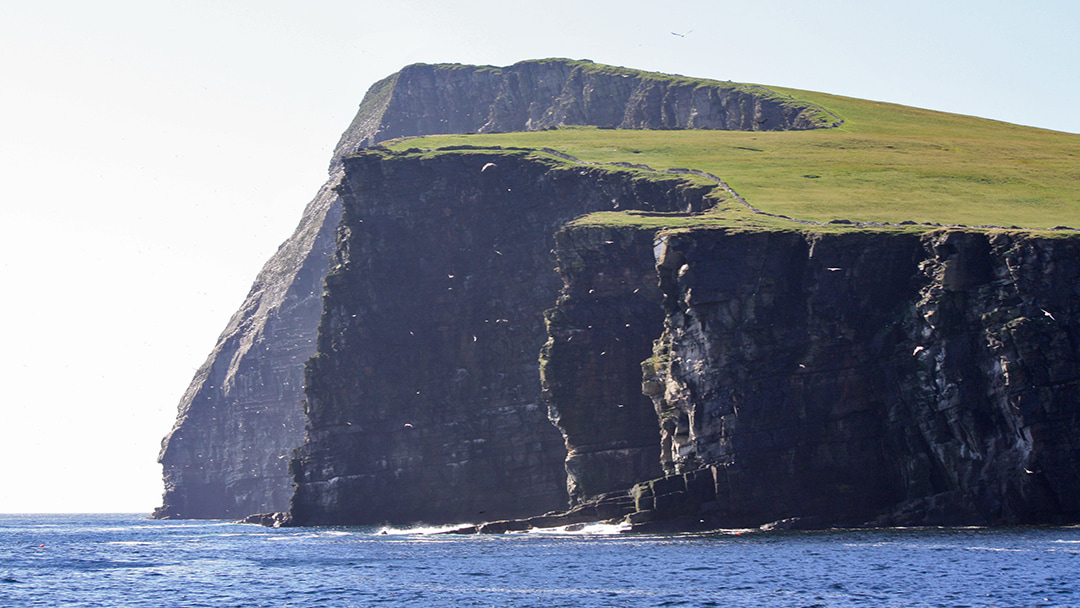 The Isle of Noss
Noss is a small island located on the eastern side of Bressay and is only a short ferry journey from Lerwick – Shetland's capital town. The island was named by Norse settlers who referred to the island as 'Nossay' meaning an island shaped like a nose. The isle is famed for its awe-inspiring scenery, cliffs and wildlife.
Noss is home to one of Scotland's most significant and accessible seabird colonies. It was established as a National Nature Reserve in 1955 and has since been recognised as a Special Protection Area and a Site of Special Scientific Interest.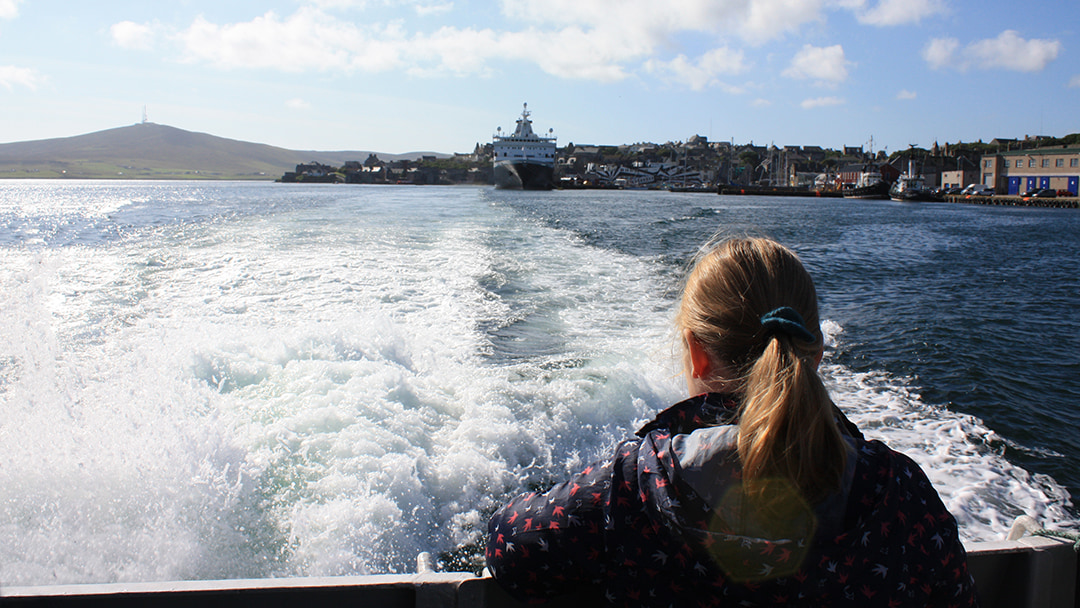 The Noss ferry typically operates from the beginning of May until the end of August (with the exception of Mondays and Thursday, and when the sea is too rough!). The boat journey is quite exhilarating as you speed over the waves and take in the remarkably scenery around you.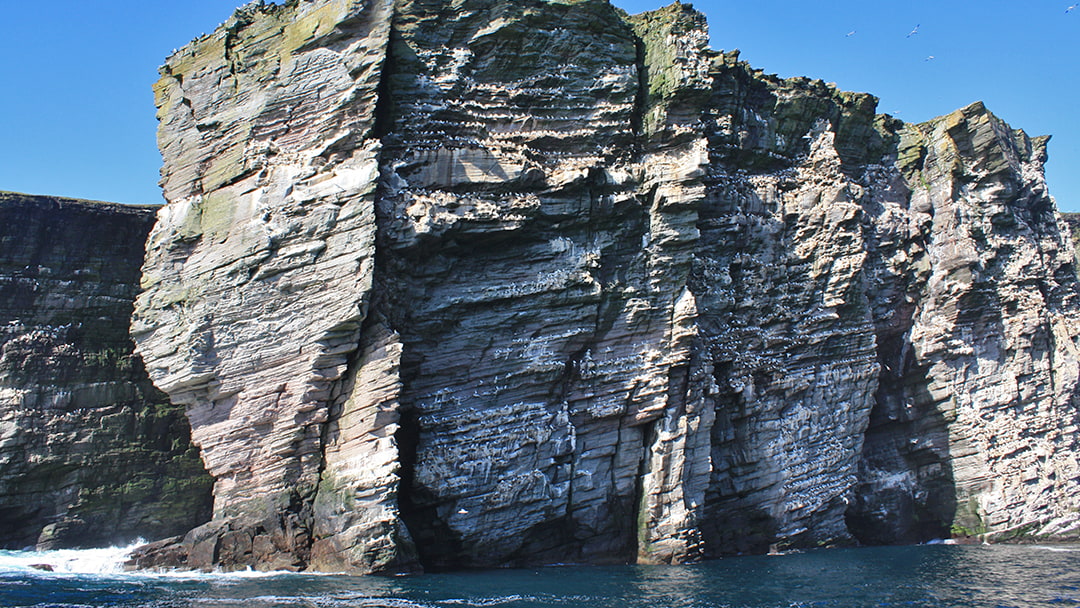 The Noss cliffs are an incredible sight to see! These are the tallest cliff's on Shetland's east coast, towering 181-metres high. The mile-long rocky cliffs have been carved and honeycombed by millions of years of wind and ice. This has created many ledges and balconies which make perfect nest sites for the seabirds.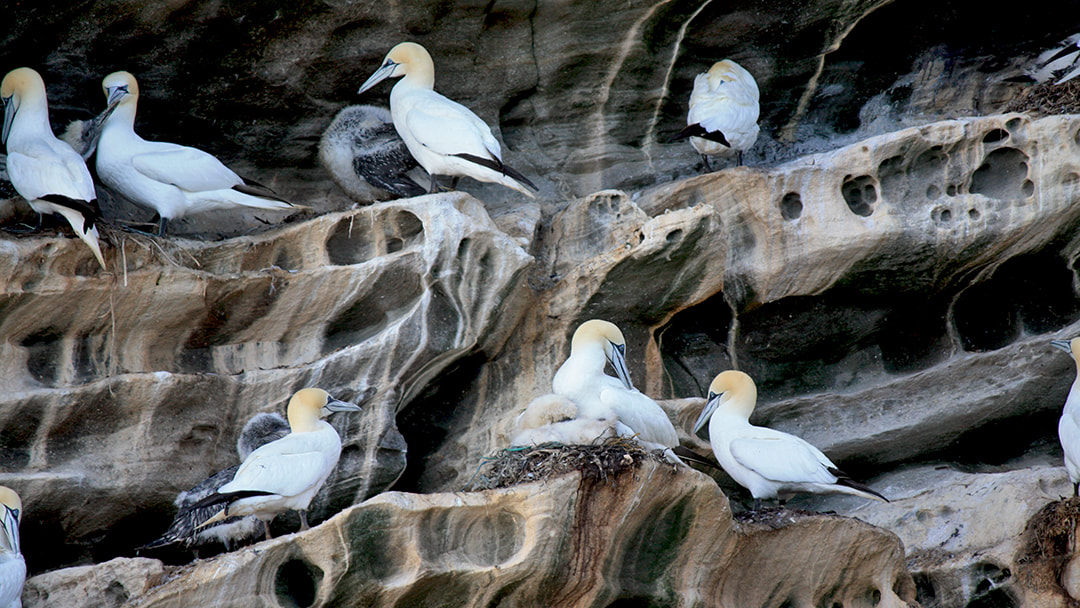 Gannets
Gannets are the largest seabird in Britain and they are beautiful white birds with yellowish head, black tipped wings and long bills. The Noss Nature Reserve is home to around 22,000 gannets! Northern gannets breed in colonies which have a rather distinctive smell due to all the guano!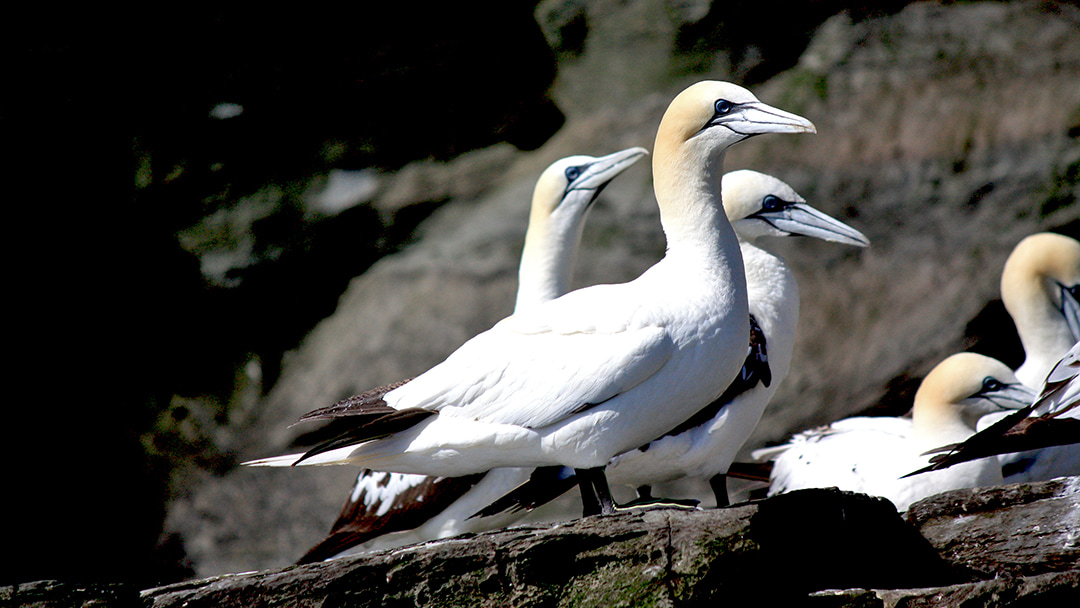 We were able to get close enough to take some brilliant photos of the nesting gannets and their chicks, but no photo can capture the smell and sound of so many seabirds in one place! In addition, you can only begin to get a sense of the enormity of the seabird population here when you see it in person.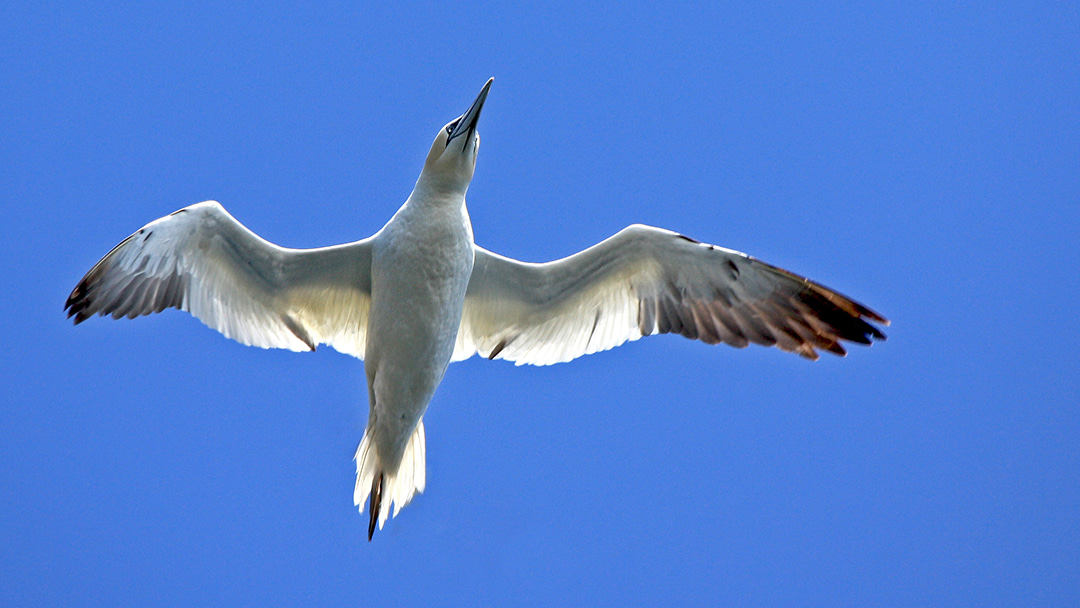 Gannets hunt fish by diving into the sea and pursuing their prey underwater. We were advised to track a flying gannet – eventually it would dive into the water like an arrow and catch a fish! Gannets strike the water at 100 kilometres per hour (62 mph)! To help with this, gannets have no external nostrils; these are located inside the mouth instead! They also have air sacs in their face and chest which act like bubble wrapping, cushioning the impact with the water!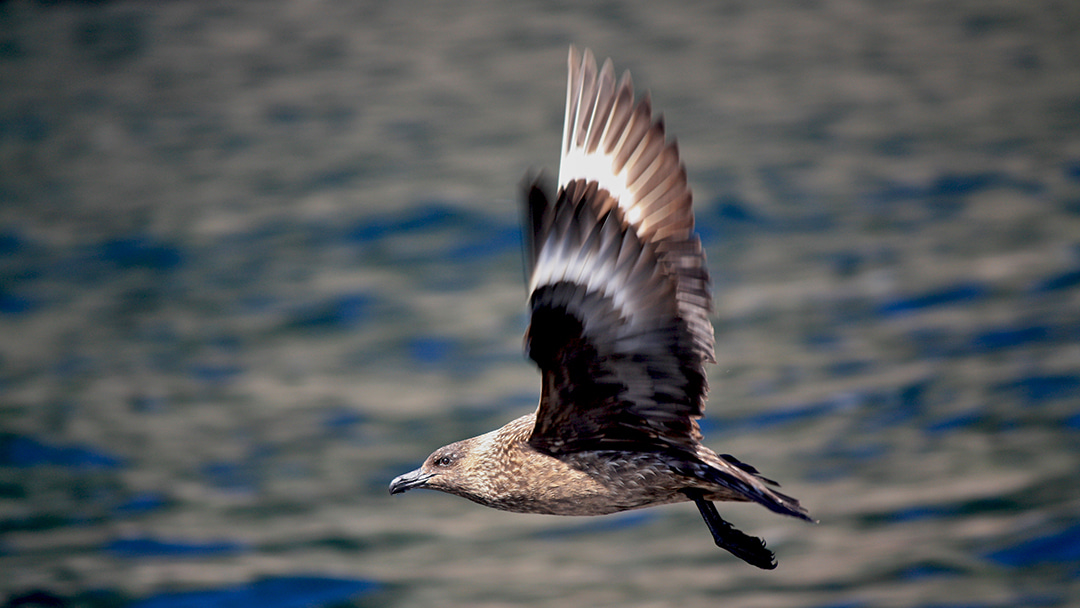 At Noss National Nature Reserve, there are thousands of guillemots and hundreds of Kittiwakes, Puffins, Razorbills, Arctic Terns, Shags and Skuas. With its abundance of birds, it's no wonder why the region has coined the nickname of 'seabird city'. Great Skuas (Bonxies) often fly close to the gannet colonies hoping to steal their food or catch a dead gannet chick.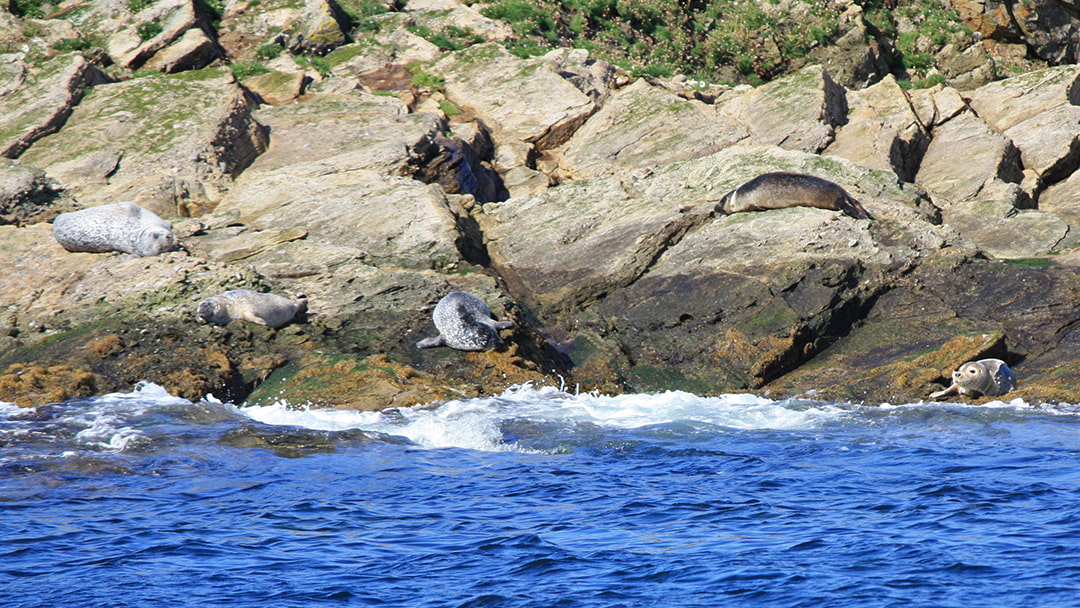 Additionally, it's also worth keeping an eye out for Harbour Seals and Grey Seals around the Noss shoreline. You could even spot an otter, which are frequently spotted along the island's southern coast.
---
We'd heartily recommend this boat trip to anyone wanting to see a wilder side of Shetland! There are also various boat tour operators available to see the gannets of Noss. Please visit the Lerwick Tourist Office for more information.

By
Magnus Dixon
Orkney and Shetland enthusiast, family man, loves walks, likes animals, terrible at sports, dire taste in music, adores audiobooks and films, eats a little too much for his own good.
Pin it!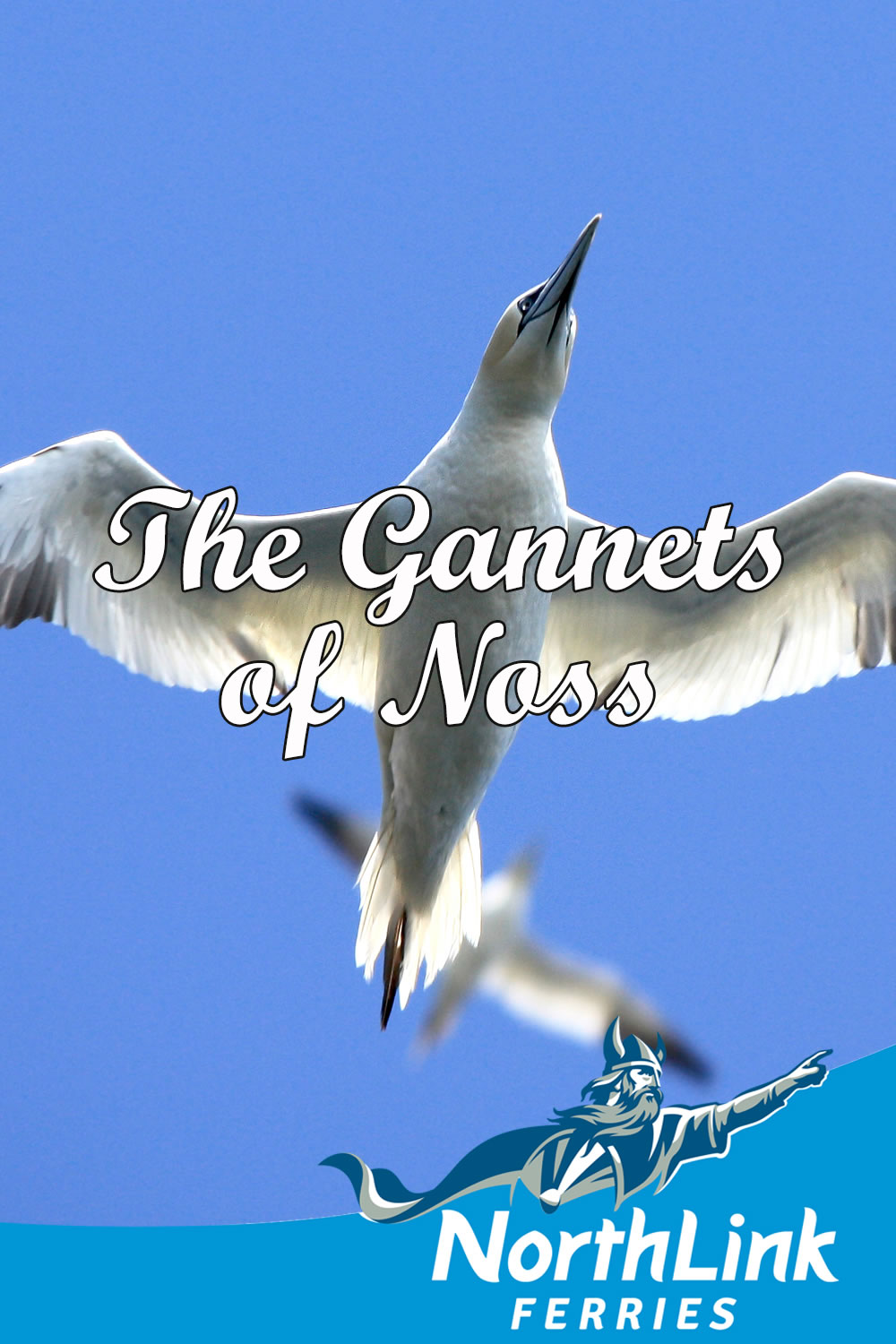 Header image: Gannet and chick photo © Copyright Victoria Dixon