Great places to go in Yell
We were lucky enough to spend a bit of time in Yell this summer, and from the moment we stepped foot off the ferry we fell in love with the island! This may have had something to do with the Shetland Ponies grazing near the pier at Ulsta.
Our first impressions of Yell was of an island with dramatic views, a lovely coastline, lots of moorland, many single track roads, some amazing sights of interest and unbeatable welcomes.
As ambassadors for Yell, they created a lovely friendly first impression for new visitors to the island.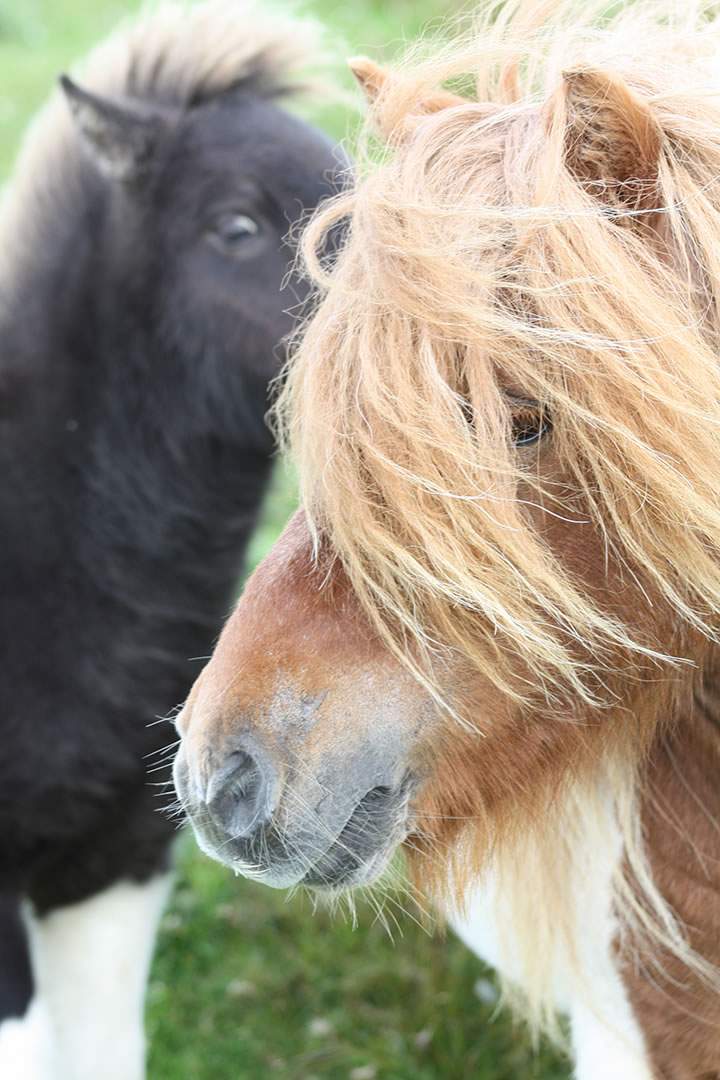 Around 1,000 people live on Yell and the main industries are fishing, fish farming, farming (including Strawberries!), peat cutting, transport and tourism. Yell is a popular place to see otters and red-throated divers, and it's also where you catch the ferry to Unst and Fetlar.
Our first impressions of Yell was of an island with dramatic views, a lovely coastline, lots of moorland, many single track roads, some amazing sights of interest and unbeatable welcomes.
We've compiled a list of some of our favourite places in Yell.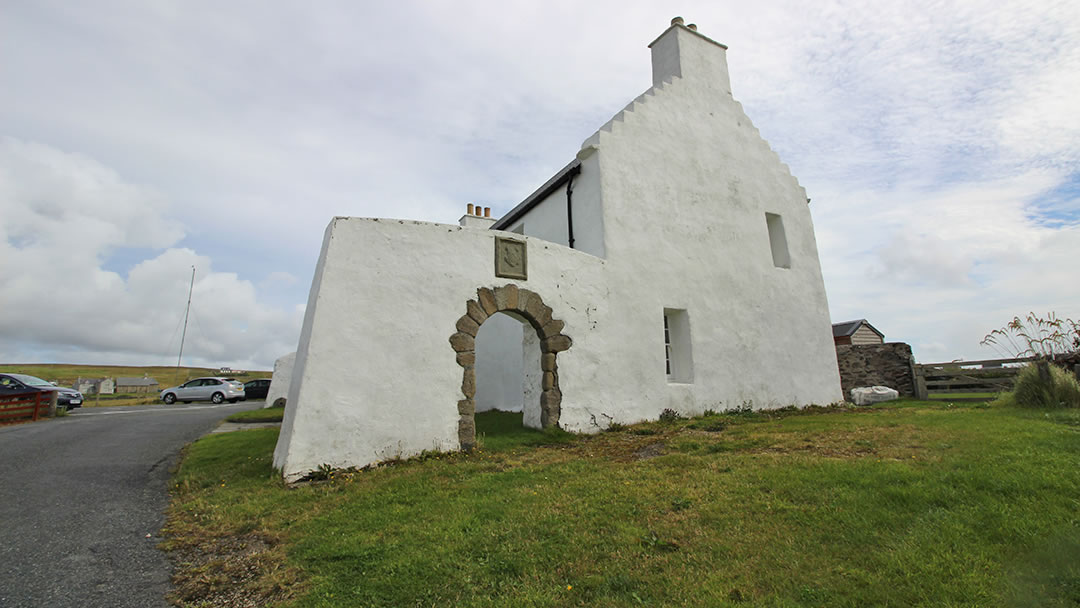 The Old Haa of Burravoe
Admittedly, we became a little lost finding the Old Haa of Burravoe because there are signposts which mark that you are in the area of Burra Voe long before you reach Burravoe village where the Old Haa is located.
However once we got there, the Old Haa was quite amazing, packed with historical artefacts, natural history, and items relating to important events on Yell, such as the sinking of the Bauhaus (more on that later). The Old Haa was originally built in 1672 for Robert Tyrie, a merchant.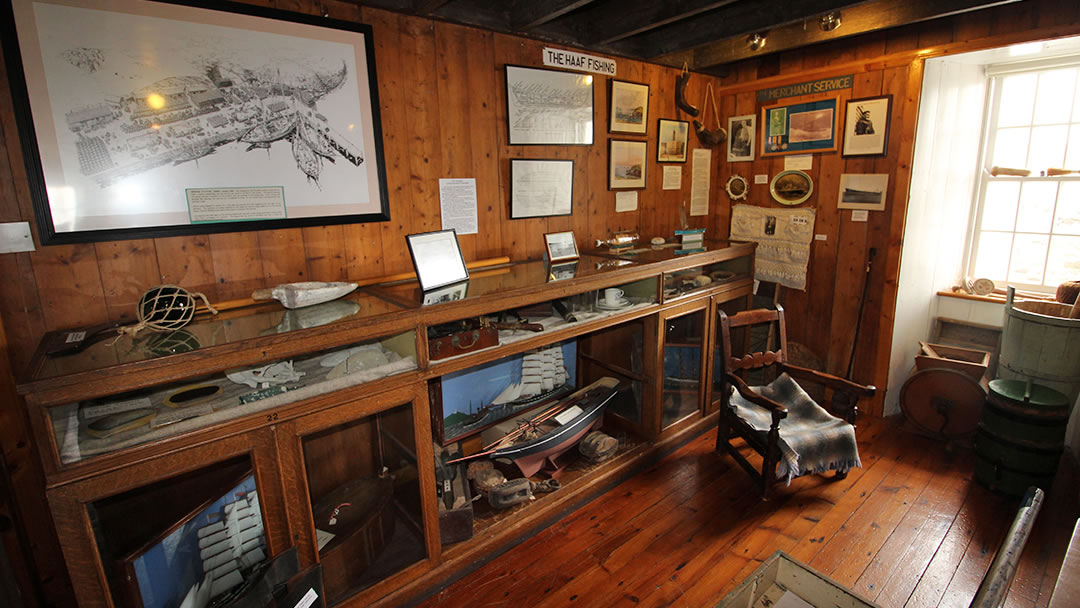 As well as being a fascinating museum that we could have spent hours in; there is also a tearoom, gallery and shop within the Old Haa, and we received a wonderful welcome from the custodian. The homebakes at the Old Haa are fantastic, and we enjoyed eating these whilst exploring the lovely garden outside.
Also outside, in the garden there is a display of rock sculptures (which serves as a great way to become familiar with the unique geology of the island), a memorial to Yell naturalist Bobby Tulloch , and the propeller from a Catalina aircraft which crashed nearby in 1942.
The White Wife of Queyon
The White Wife of Queyon is the figurehead of a ship, the Bauhaus, which sank on the north shore of Otterswick, with the loss of 4 lives in 1942. The ship was a German cadet ship which came ashore due to a navigational error. The figurehead now stands as a mournful tribute on the coast to the lives lost.
To reach the White Wife, drive down to Queyon where you'll find a parking spot at three or four cars. Take a short walk over styles and through sheep strewn fields and then head down towards the shore. The White Wife stands above some low cliffs, with sharp shard-like rocks below. Click here for the full story of the Bauhaus and the White Wife of Queyon.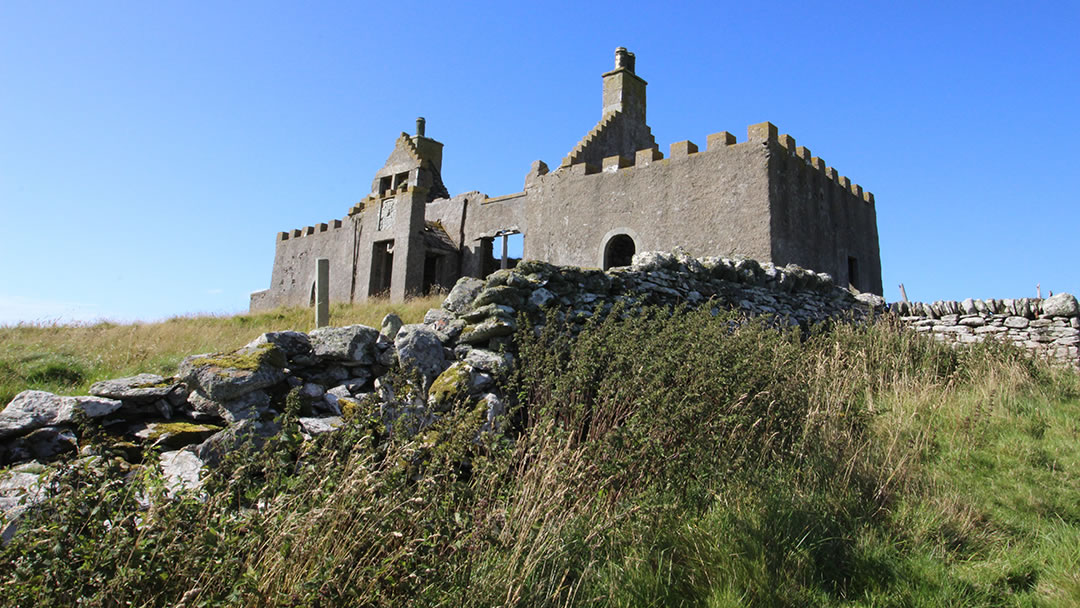 Windhouse
Windhouse is located in Mid Yell, and it's a ruin of an 18th Century laird's house perched on a hillside next to Whalefirth. The name comes from the Old Norse Vindass, meaning Windy Ridge. Windhouse is famous for being the most haunted house in Shetland.
It was last occupied in the 1920s and ghosts seen have included a lady in silk, a servant girl and a dog. Recently it was discovered that Windhouse possibly stands upon an unmarked graveyard dating back to the 13th or 14th century – a fact which still sends shivers down my spine!
The building is now condemned, so it's impossible to enter, however it's worth a visit as it's a very atmospheric place with a great view. There's a broch and a chambered cairn nearby and the gatehouse at Windhouse is now a camping böd.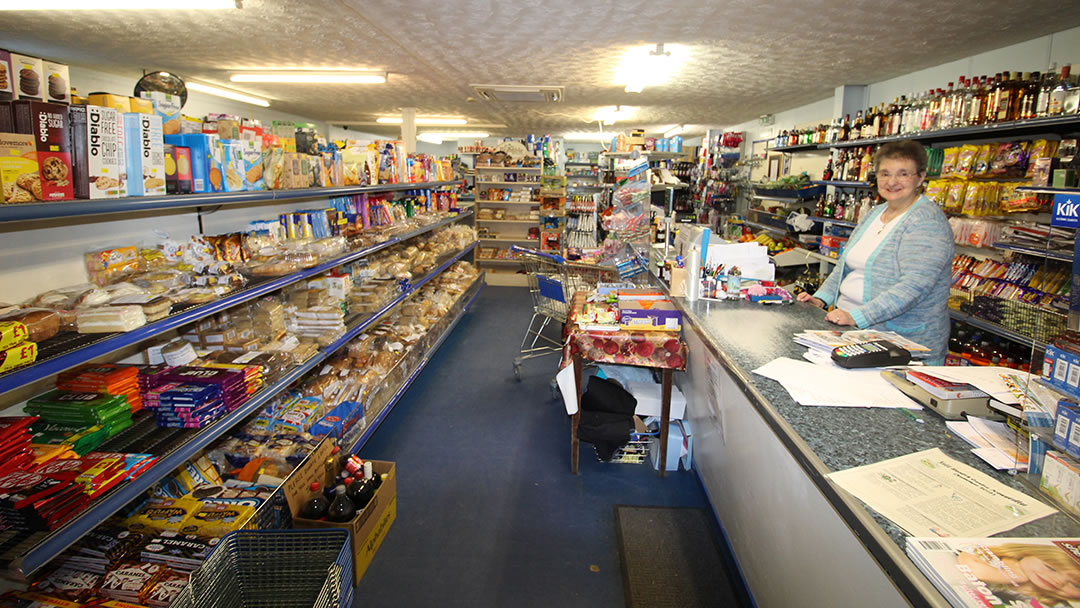 The Aywick Shop
The Aywick Shop in Yell is a must-visit simply because there is everything you can imagine wanting to buy under one roof! From the outside it looks like a warehouse, but inside, it is a treasure trove. Just when we thought that we had found everything in it, we discovered another room full of goods!
It's easy to imagine visiting to pick up some morning rolls, and walking out with a plank of wood, a spade, a new pair of breeks, a bottle of beer and a toy for the bairns. You can also get petrol here. Again we were treated to a very warm welcome and have no hesitation in adding the Aywick Shop to our list of great places to go in Yell.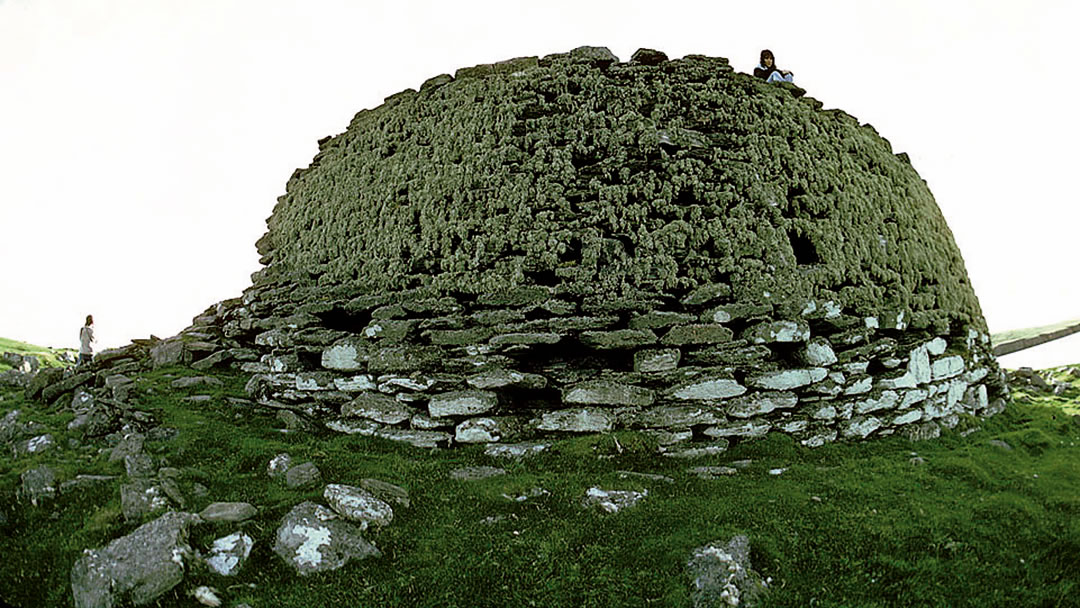 Burra Ness broch
Located to the south of Gutcher (where you'd catch the ferry to Unst and Fetlar) Burra Ness broch stands in a promontory looking across the sea to these islands, and the islands of Hascosay, Uyea and Linga also. Most roads stop well short of Burra Ness though, so to reach it you would be best taking the road at Sellafirth to Cunnister, parking and walking the distance. We'd recommend this route for spotting otters.
This Iron Age broch is one of the best preserved in Shetland, but two centuries ago it had a more obvious bell shape, like Mousa Broch. It is lichen-covered and there's a lot of debris around it. However it is quite imposing; standing over 4m high, with 4.5m thick walls and a diameter of 18m.
Burra Ness broch's walls are home to nesting Storm Petrel and there is evidence that it had outbuildings. Amazingly this broch has never been excavated so Burra Ness may have many more secrets inside!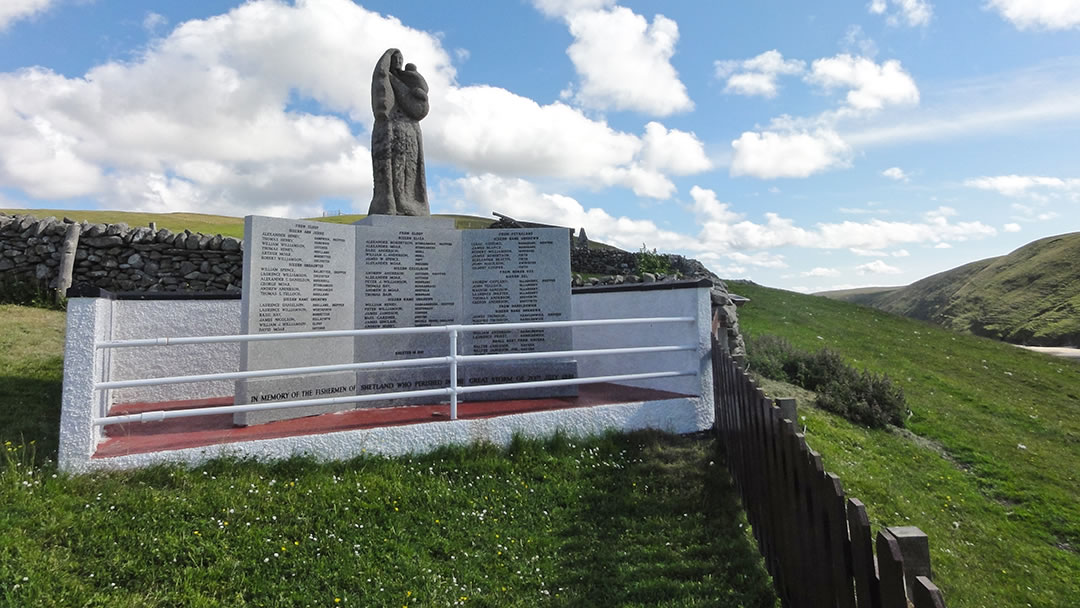 The Gloup Memorial
At the Gloup on Yell (located west of Cullivoe) there's a lovely sheltered voe that was once a busy haaf-fishing station during the 18th and 19th Centuries. Haaf fishing was a dangerous trade – six men would row up to 40 miles to the fishing grounds in large open boats.
On the night of 21st July 1881 a fierce storm came from Iceland and overturned many of the boats. 58 men in all drowned, leaving behind 34 widows and 85 orphans. There's a poignant memorial (built in 1981, a hundred years later) commemorating those lost at the Gloup. We'd highly recommend the walk down to the stony beach from the memorial.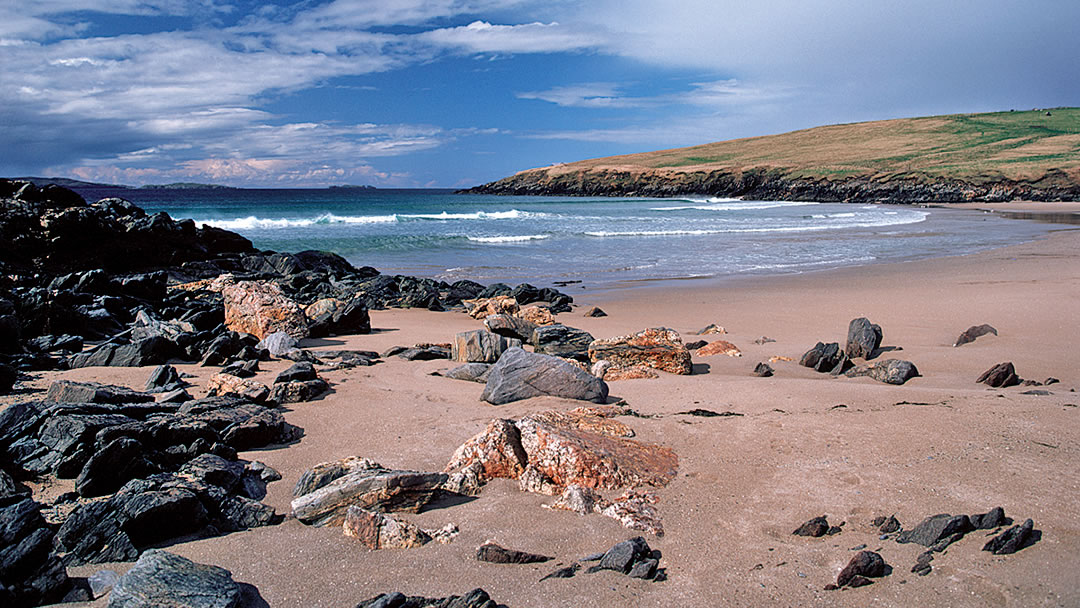 West Sandwick beach
There are an abundance of lovely beaches in Yell, but one particularly well worth seeking out is West Sandwick Beach. It is signposted, which is just as well as it is very well hidden behind sand dunes! It's a very fine sandy beach, ideal for paddling, picnics and peerie ones, with a car park nearby.
Other beaches in Yell worth exploring include Gossabrough near Burravoe and the Wick of Breckon. The sands here have hidden some ancient Viking (and earlier) settlements. At the Ness of Sound the island is (like St Ninian's Isle) attached to Yell by a double shingle ayre.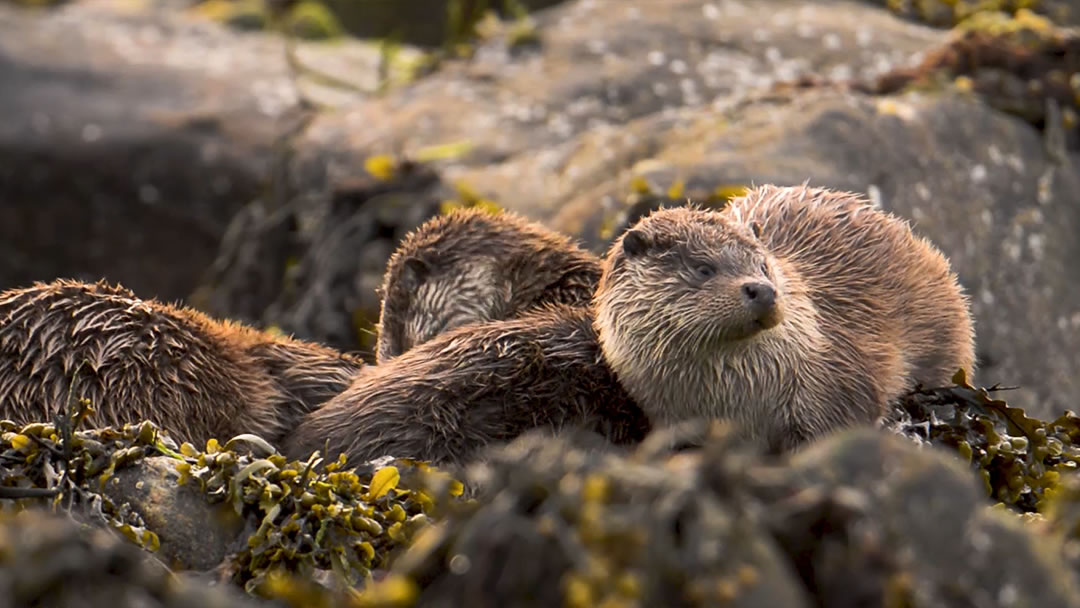 Spotting Otters
If you'd like to see an otter, then Yell is one of the best places to visit. In Shetland they call otters Dratsies, and these animals love Yell because of the abundance of seafood and because there is plenty of freshwater for bathing!
Otters can be spotted along the coastline in the shallows, so long as you keep quiet and downwind, for they are very shy.
Other advice for spotting otters includes keeping your silhouette below the skyline, keep moving slowly, look for gulls who wait near a feeding otter for the leftovers, learn to spot their tracks and droppings, and go looking during the first few hours after dawn when they are most active. Otters also like to fish with a flowing tide.
Make sure you pick up or download the Yell leaflet, as it has marked upon it many of the best places to see otters! Seals, whales and porpoises can also often be seen in the waters around Yell.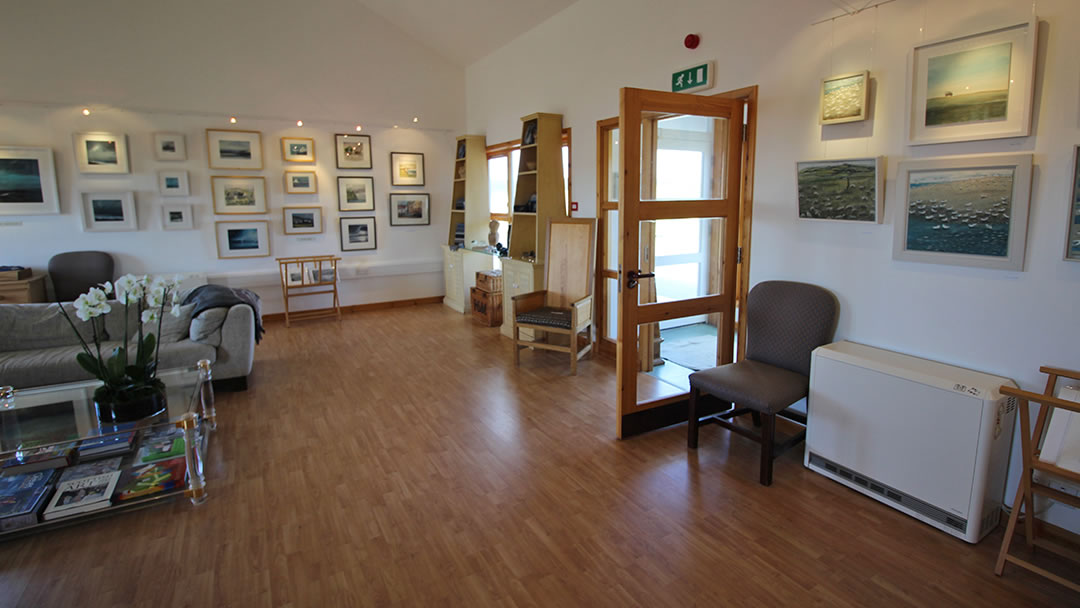 The Shetland Gallery
We were big fans of The Shetland Gallery; which is the Northernmost Art Gallery in Britain. Located in Sellafirth and run by Shona and Alan Skinner, it's a place that specialises in showcasing art and crafts from Shetland. It's easy to see how the Shetland landscape and the beautiful changing light up north is a great inspiration for artists.
We especially loved pictures of Shetland Yoals drawn up on beaches, and pictures of sandy ayres covered with birds. We arrived to a warm welcome and left with a beautiful print to remind us of our lovely time in Yell!
How do you get to Yell?
After reaching Shetland from the Scottish Mainland with NorthLink Ferries, to get to Yell you'll need to take another ferry from the Shetland Mainland.

The ferry sails from Toft , north of Mossbank on the Shetland Mainland, a 45 minute drive from Lerwick. It carries foot passengers and cars, and should be booked in advance, particularly during busy summer months. The ferry arrives in Ulsta on the island of Yell.

The ferry to Yell is operated by Shetland Islands Council and for more information, please visit the Shetland Inter-Island Ferry Timetables webpage.

By
Magnus Dixon
Orkney and Shetland enthusiast, family man, loves walks, likes animals, terrible at sports, dire taste in music, adores audiobooks and films, eats a little too much for his own good.
Pin it!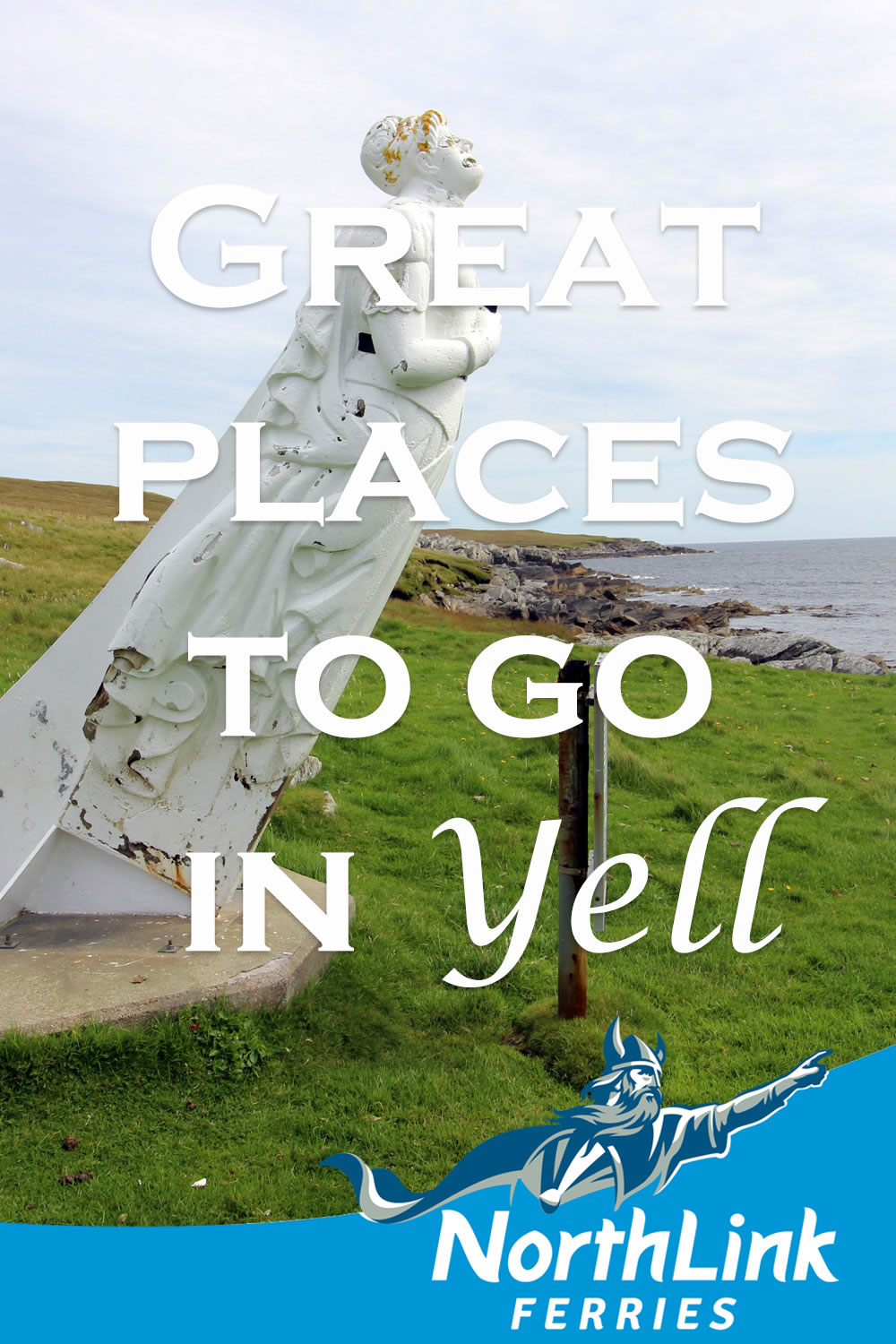 Header image: Setting off to see the White Wife of Queyon in Yell photo © Copyright Magnus Dixon